The goats are back at Historic Congressional Cemetery. For the second time in the graveyard's history, 30 goats, hailing from a farm in Sunderland, Maryland, will graze the weeds, brush, and bushes of 1.6 acres of wooded area surrounding the burial grounds, providing the cemetery with an environmentally friendly—and not to mention adorable and furry—method for foliage control.
Browsing Green Goats, owned by family-run farm Prosperity Acres in Sunderland, supplies the animals to the cemetery, as well as to other historic sites that could be damaged through the use of traditional mowing machines and herbicides. The goats, which first trimmed the graveyard in 2013, are funded by an anonymous donor.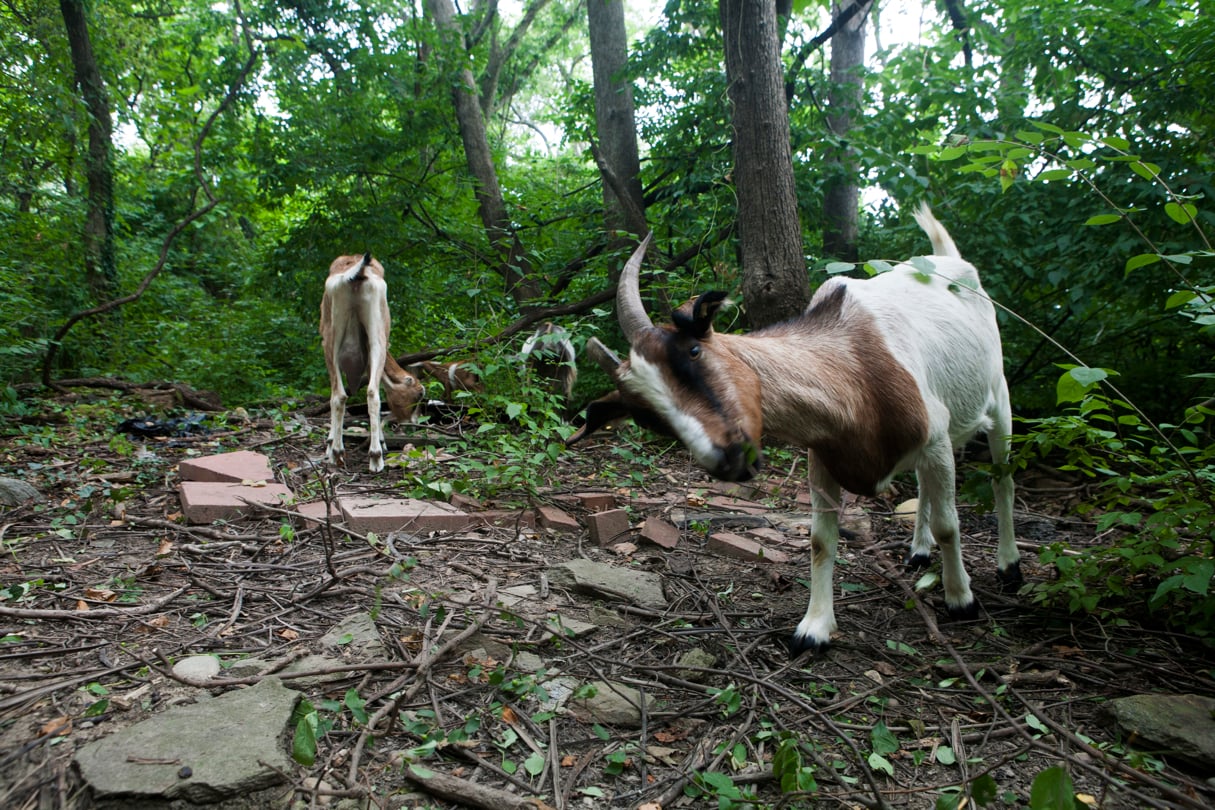 The goats' handlers set up what is known as "targeted grazing"—confining them to a fenced-in area where they can chomp away at dangerous invasive plants (like poison ivy, vines, and rotting plant debris) that threaten the healthy plants and pollinators in the cemetery.
"In eating the invasive species, [the goats] help the environment because if we lose the pollinators to invasives, agriculture goes by the wayside," says Mary Bowen, the president of Browsing Green Goats. "Then there goes our food source right there. We have to have the pollinators for agriculture."
Visitors can visit the goats at the cemetery any hour between dawn and dusk until August 20 to learn more about their environmentally friendly efforts or simply to watch them plow through nearly two acres of vegetation. Each goat has a name (Rosie, Cinnamon, Moonlight, Whiskey, Cleopatra, and Nadia are just a few) and a unique personality, says Bowen's 15-year-old daughter, Jacqueline. "Some of them even come when you call them. They're smarter than dogs."