Let's face it. The term "English basement" is just a linguistic trick designed to make underground dwellers feel slightly less downtrodden. Life in an English basement can be aesthetically tough. Hardwood floors are often a no-go because of DC's high water table. Keeping a plant alive can require superhuman attention and care. And many of the District's basements are simply unloved by their owners, who haven't remodeled in years or even decades. So here are few simple tips to make the most of your basement.
1. Yes, Use White—But Use it Inventively
It's tempting to move into a small, darkish space and immediately cover all the walls with bright white paint. After all, you've probably read dozens of times about how white is the key to bright. In many cases, that's true. But as we advised in this post on how to choose the "right" white paint, not all whites work in a given room. So the first bit of advice is to sample a variety of white paints in your space and check it out from multiple angles at various times of day, including late at night with lamps turned on.
But maybe more importantly, remember that a simple coat of white paint isn't the only way to use the (lack of) color as a brightener. There are a variety of white, textured wallpapers that add just a dose of interest without overwhelming a small space with pattern. Burke Decor, for instance, sells this embossed paper that's designed to look like a tin ceiling. Shipboard siding is extremely popular and easy to install. Just make sure the wood is running horizontally to draw the eye across it, thus lengthening the room. Or the simple installation of "panels" (hint: some wood strips from Home Depot) will have the same effect.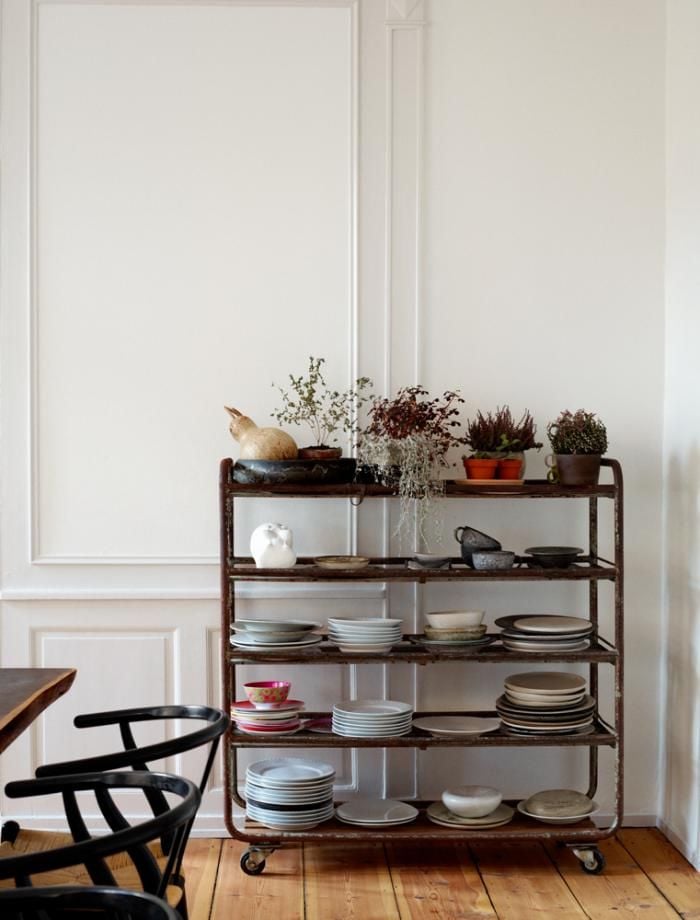 2. Let Accent Walls Be Your Friend
The phrase "accent wall" can conjure up some bad '90s renos that mixed and matched teal and purple paint jobs. But, when used correctly, an accent wall can truly enlargen a space. First, carefully select a wall that feels as if it's crowding in on a room. In small, single-entry rooms like bathrooms, that's often the wall directly across from the door. In bedrooms, the wall behind a bed usually makes the most sense. Then, select a color that is naturally deep, although it need not be super dark. In other words, lean towards richer, rather than brighter tones. Ironically, brighter tones often draw so much attention to themselves that they dominate a room, when what you really want is for the wall to sink back and expand the space.
3. Hang Big, Yes BIG, Art
A thousand little pieces of art will only stifle the eye. Instead, pick a real showstopper, something that defines your asthetic, and display it prominently above the sofa or on the wall guests see when they arrive. Rather than make the room feel wee, the art will expand the space. Trust me. There's an absolutely gigantic C'era Una Volta Il West original 1968 Italian movie poster hanging above the couch in my smallish apartment, and it defines the entire room. And in a basement, when space is even tighter, that's what you need.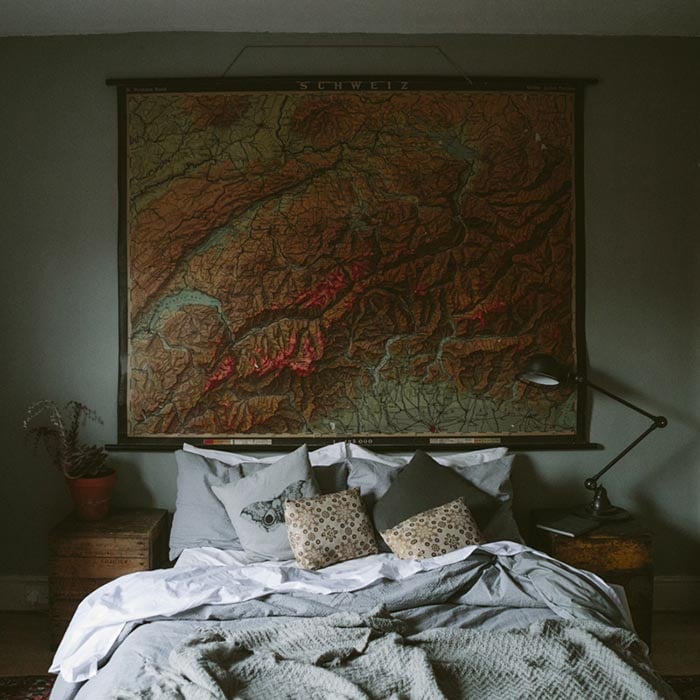 4. Keep Tiny Rooms Intimate and Cozy
Sometimes it's best to just face a small room head-on. Many basement bedrooms are minature and poorly lit. So go ahead and paint the walls a moody tone that will look fabulous in low light. After all, you'll mostly be sleeping in there! Fighting the size will only lead to an aesthetic jumble. So leave your larger room white and let a smaller room feel like a jewel box with printed wallpaper or gallery walls.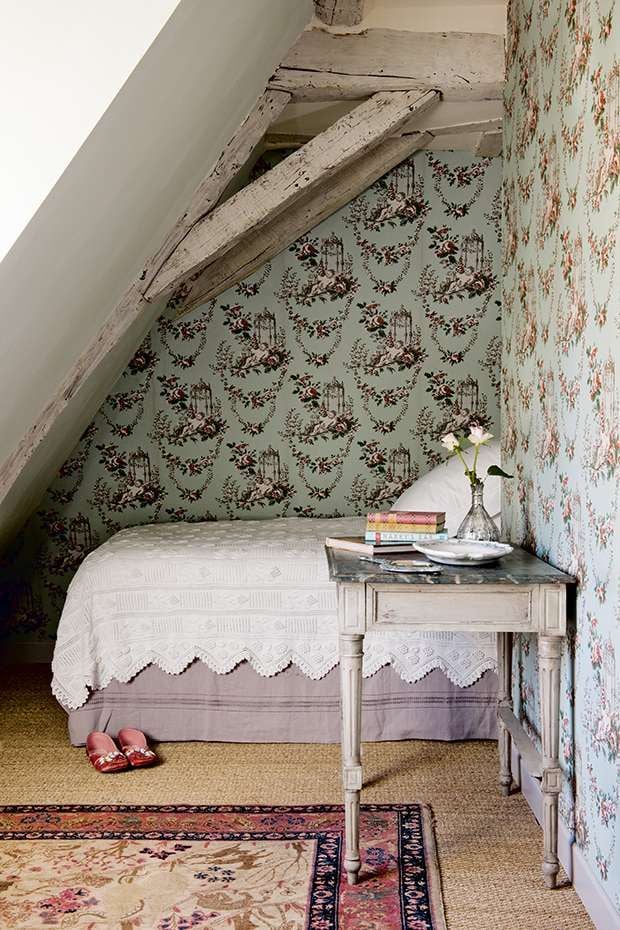 5. Use the Entire Height of a Wall to Your Advantage
Yes, there's a rule of thumb about hanging art at eye level, which I totally support. But when you're underground, in a small space, you need to really max things out. That means hanging art at eye level … and then hanging more art above and below it! If you're installing shelves, take them to the ceiling. Or a mirror perched up high can still bounce around light and lend a room a loftier feel.