Drink with your dog in the great outdoors. We like to combine pups and steins at Dacha Beer Garden in Shaw; margaritas and mutts at Chupacabra on H Street; hit Yappy Hour at Jackson 20 on Tuesdays for discount drinks and free treats; or take a day trip to Barrel Oak Winery in Delaplane, Virginia. The canine-friendly vineyard has plenty of outdoor space to sip and play, plus wines named after the owner's dogs.
BYOB to the Yards Park free Friday Night Concert Series, where bringing a bottle of rosé and a delicious picnic isn't just legal—it's encouraged. The vibe is upbeat and family-friendly, with tunes that range from jazz to country and cover bands. Make a stop at Ice Cream Jubilee for dessert, which mixes delicious cocktail-inspired treats, like grapfruit-Campari sorbet and dark n' stormy ice cream.
More into movies? Noma Summer Screen combines an amazing al fresco movie theater with a rotating variety of food trucks—act quick, the last flick is scheduled for August 19. On the plus side, this week's combo of Footloose and vendors like Federal City Brothers and Arepa Zone is a winner.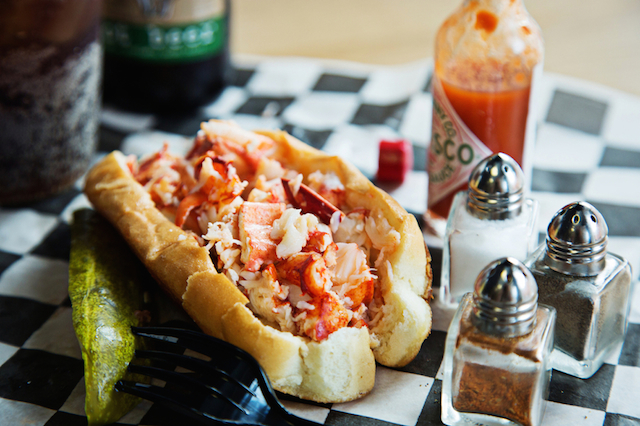 Claw into a delicious lobster roll, or six. Feast on crabs—because late summer and early fall is the best time to do it, when Chesapeake blues are at their peak. A good place to start is in the Annapolis area, where you'll find a number of top spots: Cantler's Riverside Inn, Wild Country Seafood, Mike's Crab House, and the Point. The secret to all: get there early or visit on a weekday to avoid crowds, or worse, sold-out crabs.
Can't escape the city? Host your own crab feast with tasty takeout crustaceans from Captain White's Seafood City. The Southwest Waterfront seafood market will steam, spice, and pack the crabs when you call ahead and order, so all you have to do is get cracking.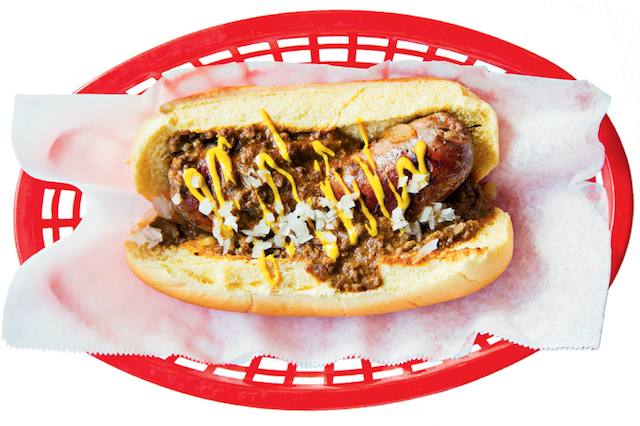 Have a true DC Day: sit outside Meats & Foods on Florida Avenue with a killer chili half-smoke and cold DC Brau beer.
Make an absolutely perfect burger. This master formula even got eaters in Philly talking.
Sure, the beach-dwellers are lucky—but you just took their table at Le Diplomate. And Red Hen. And Little Serow. We've found primetime seats at some of Washington's busiest restaurants during the summer slump, especially during the weekday. If you've always wanted to try a hotspot, this is the time.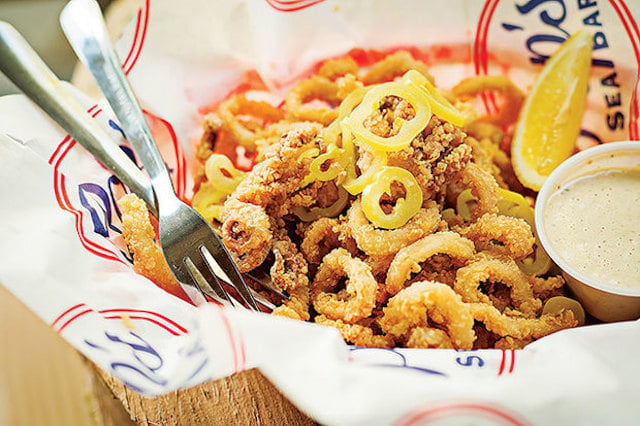 Get a taste of the beach without leaving town at Pop's Seabar, serving the best orange crushes in the District—not to mention tasty crab cakes, fried oyster and calamari baskets, and the infamous ice cream sandwich "luge" for dessert.
Skip the line at Baked and Wired and head to the new A Baked Joint for a taste of what pastry chef/owner Teresa Velazquez does best—summer fruit pies. Don't miss the peach-and-cream.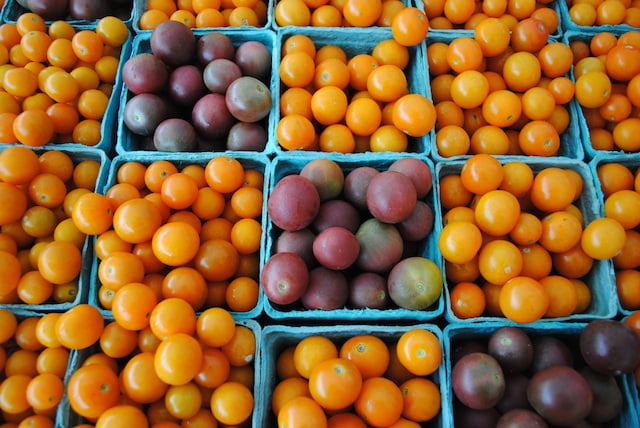 Head to the Delaware beaches, and not just for the sun and sand. We traveled to Rehoboth, Bethany, and Lewes and found destination-worthy barbecue, a fine dining room that bests many in Washington, and plenty of casual treats, from crispy shrimp po' boys to frozen key lime pie.
Sungolds! These are the sweetest of the sweet summer tomatoes, and you won't find them once the weather cools. New Morning Farm sells them in abundance at their farmers market stalls—and you may even find a discount on two pints or more (check their schedule here). Try this simple pasta recipe, which can always be bulked up with other market veggies like zucchini and corn.
Strawberries! Make the rounds for our favorite strawberry treats: The strawberry shortcake at Barrel and Crow; Estadio's strawberry/gin slushito; the strawberry charlotte at Le Diplomate; strawberry/balsamic sorbet from Dairy Godmother; and Dolcezza's roasted strawberry gelato.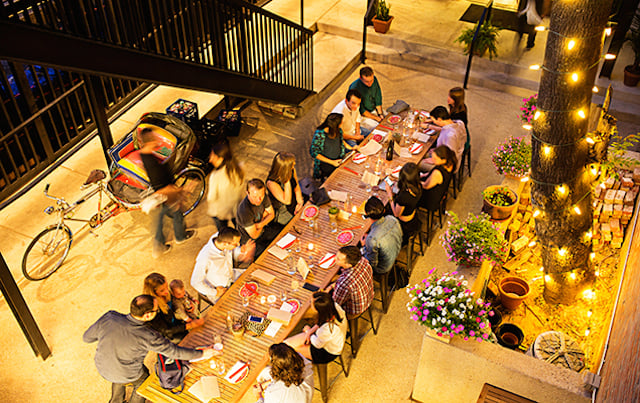 Have a "work from Maketto" day. Start with Frenchie's pastries and Vigilante coffee in the morning at the indoor/outdoor restaurant, and then capitalize on free wifi in the courtyard until it's time for an al fresco lunch—bao buns and a pork-stuffed Cambodian sandwich, naturally. Keep plugging away until 5 o'clock—Durkl's $395 man bracelets aren't going to buy themselves—and wrap up with a light beer buzz just in time for a double-fried chicken dinner.
Hit up the Palm for it's annual August lobster dinner promotion—a meal meant for two (or one big eater) with a four pound lobster, two apps, and a side for $99. No love for lobster? Try these other eight summer dining specials.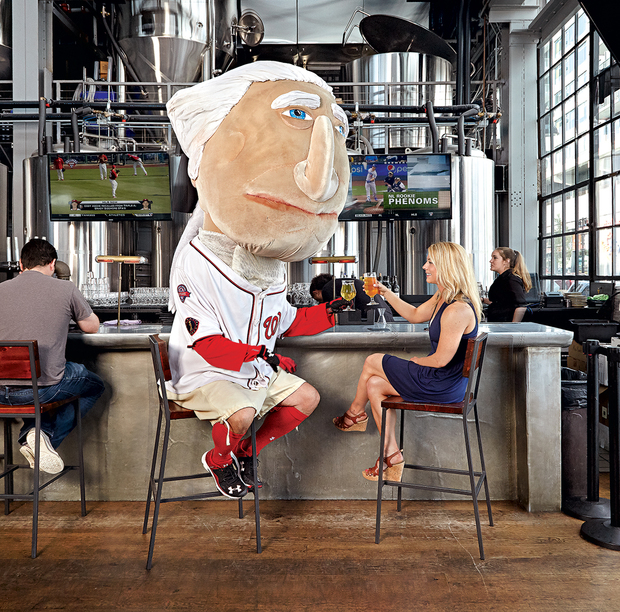 Dig into a double ShackBurger with cheese at Nationals Park—still the best chow out of all the stadium options, lines be darned.
Hit Bluejacket Brewery after a Nats game for a round of beers. You never know who you'll meet at the bar.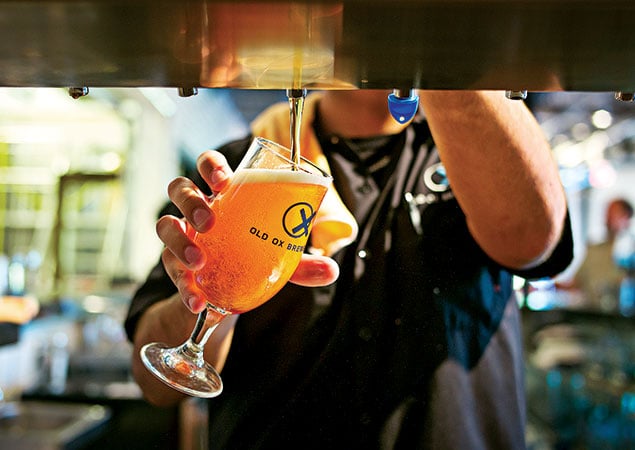 Bike to a brewery. You'll see signs for Old Ox around mile marker 25 of the W&OD Trail, where you can pull off for a cold pint and eats from rotating food trucks. The brewery offers ample bike parking, as well as quick fixes—tire air, tools—and cycling jerseys.
Find zen at a winery. While many bulk up on activities like live music and lawn games for visitors, Linden Vineyards in Virginia's Blue Ridge Mountains makes a point of being peaceful—no buses or bands, and tastings limited to six guests. A beautiful deck overlooks the vines and surrounding fields, where guests (limited to members on weekends) can order cheese and charcuterie boards, and glasses of winemaker Jim Law's carefully-produced wines.