If someone had told Lindsey Grumbo that it was going to start pouring down rain during her wedding ceremony to Erik Seidlitz, she never would have believed them. And if they had told her that she would still love every minute of it, she wouldn't have thought it possible. But even though it rained all throughout Lindsey and Erik's "I do's," the pair's sense of humor kept their spirits afloat while bright rainbow golf umbrellas kept their guests dry. All the drizzly beauty was caught on camera by Kirsten Marie Photography at the elegant Woodlawn property.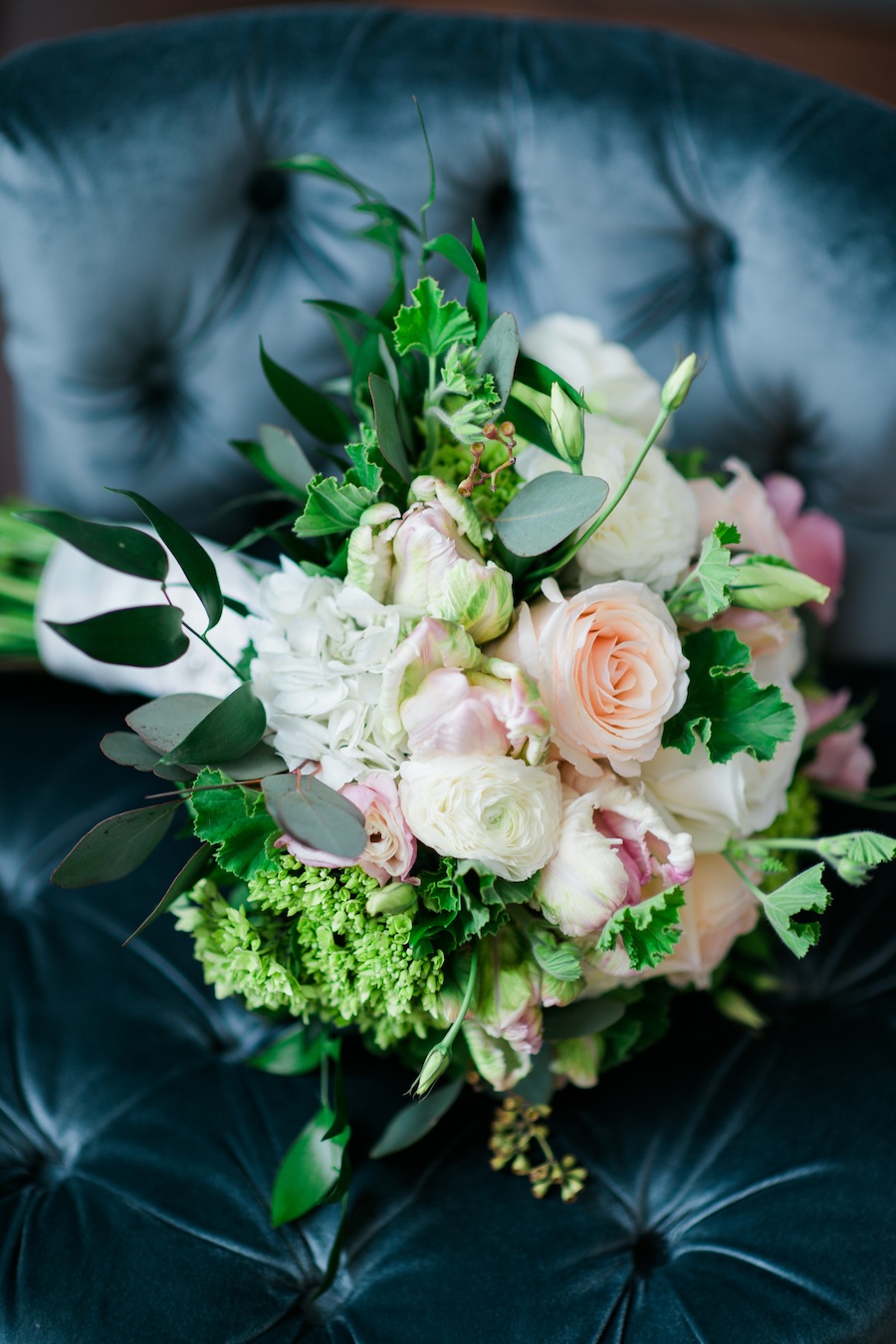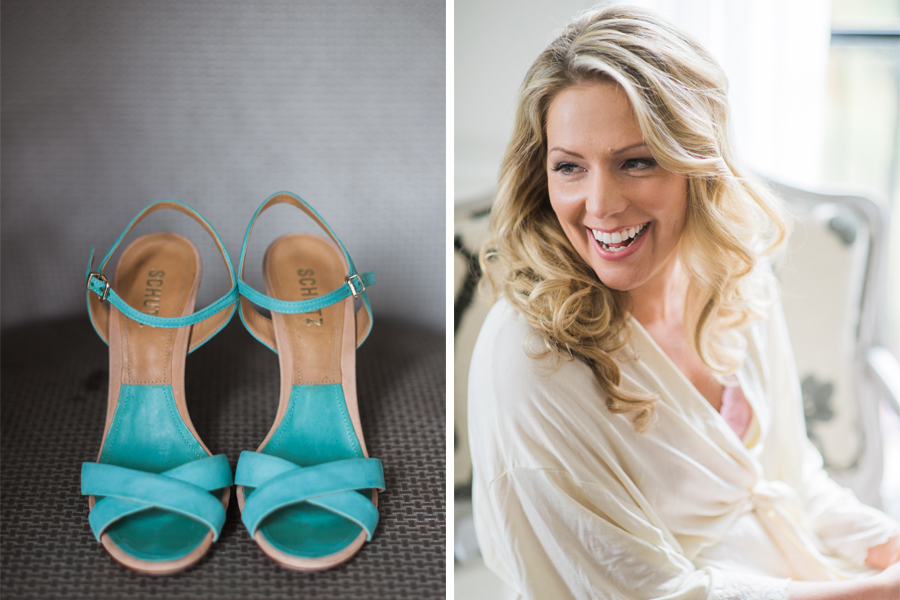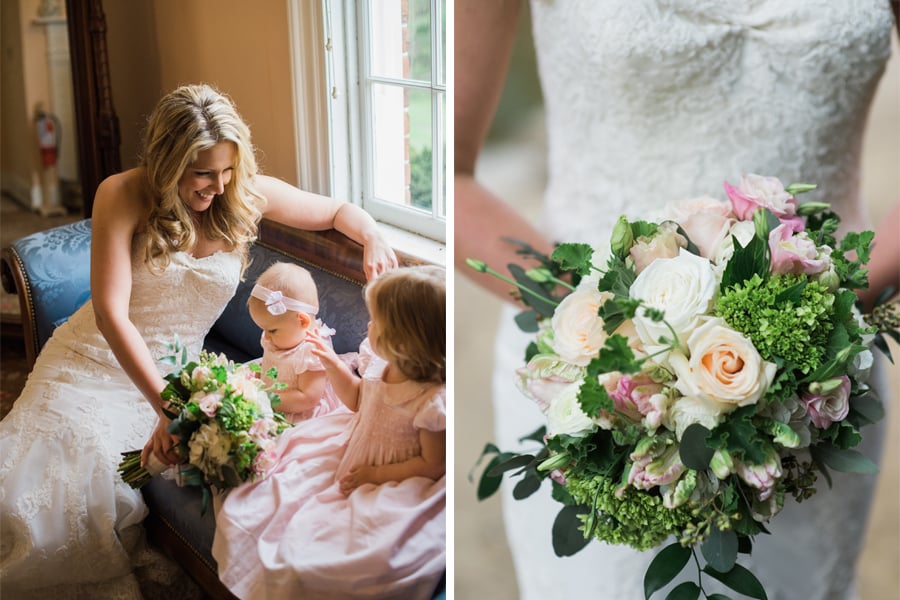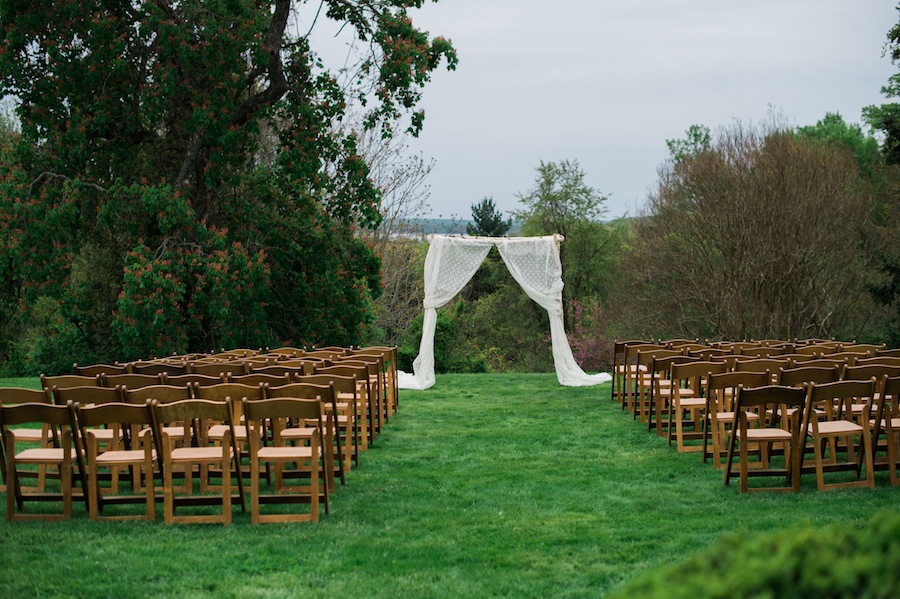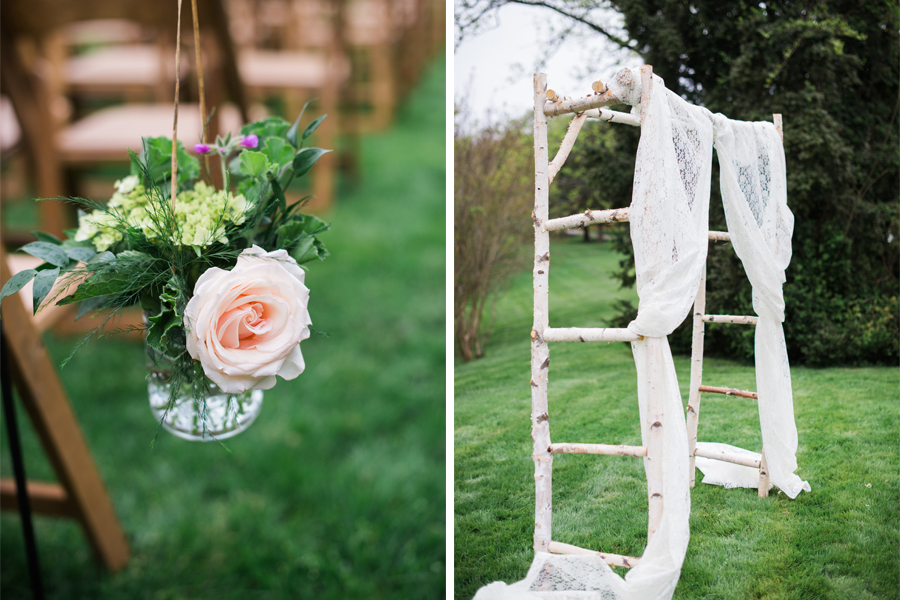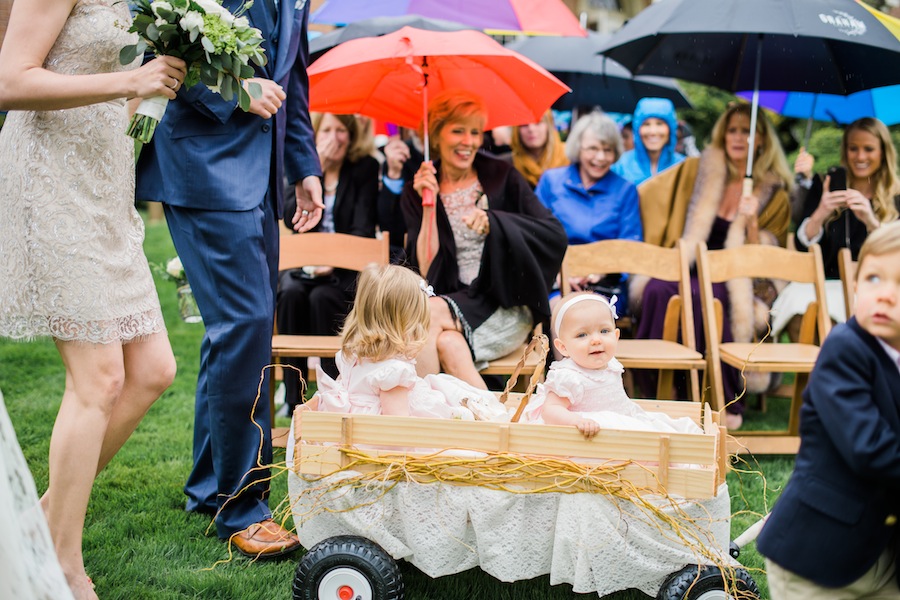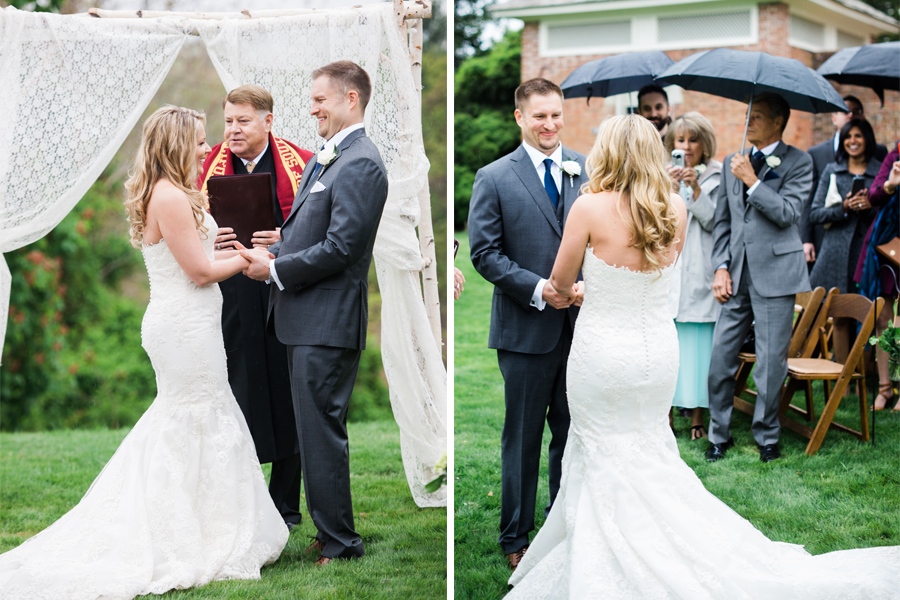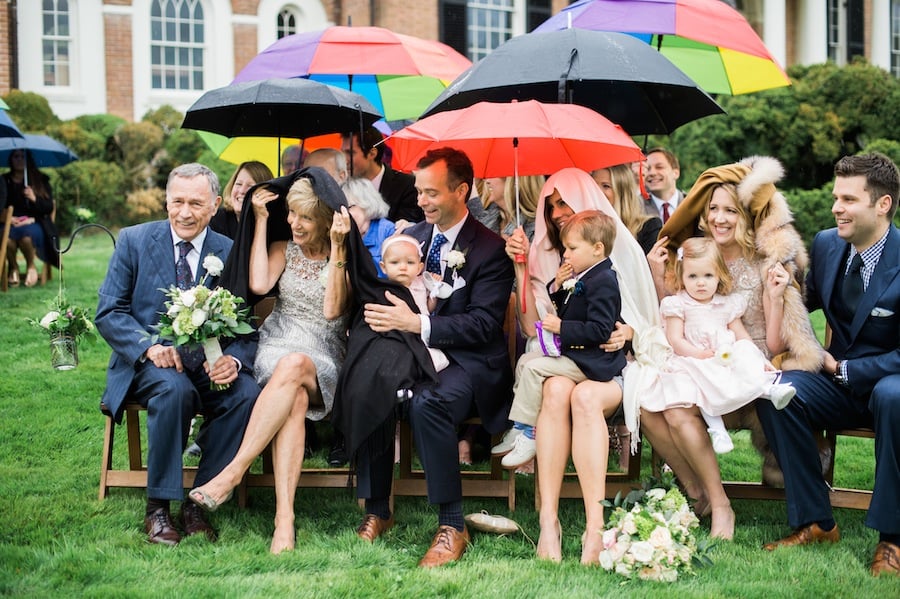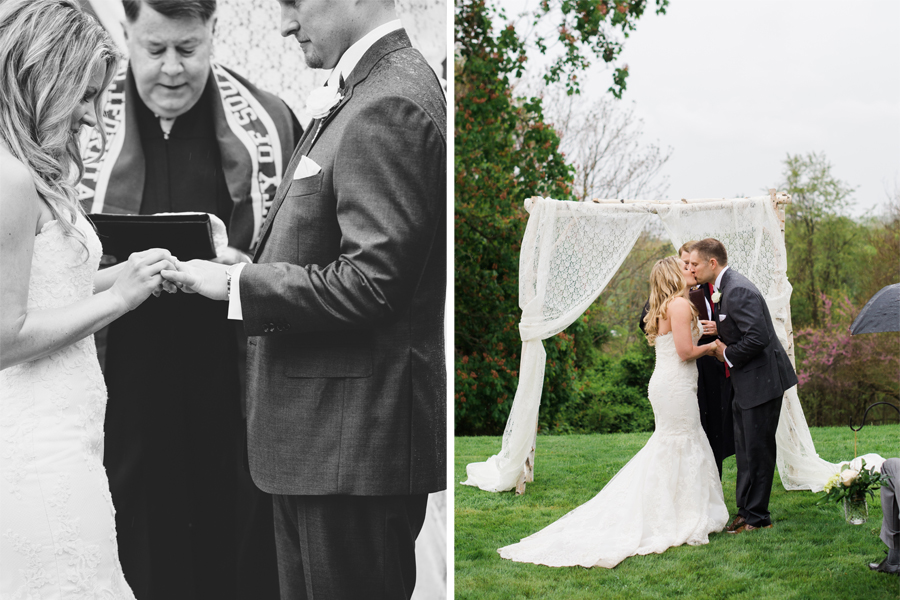 While visiting her sister in San Francisco, Lindsey was introduced to Erik by a mutual friend. They chatted for a few minutes, and though Lindsey was surprised that someone so attractive could be so awkward, that didn't stop her from wishing she would get to see him again. When Lindsey moved to the city for a new job, she went out with her sister and that same mutual friend again, and this time asked if Erik could join them. The four met up at a wine bar near the cable car line in San Francisco, and all memories of their initial stilted conversation melted away as Lindsey and Erik found they had more in common than they'd thought.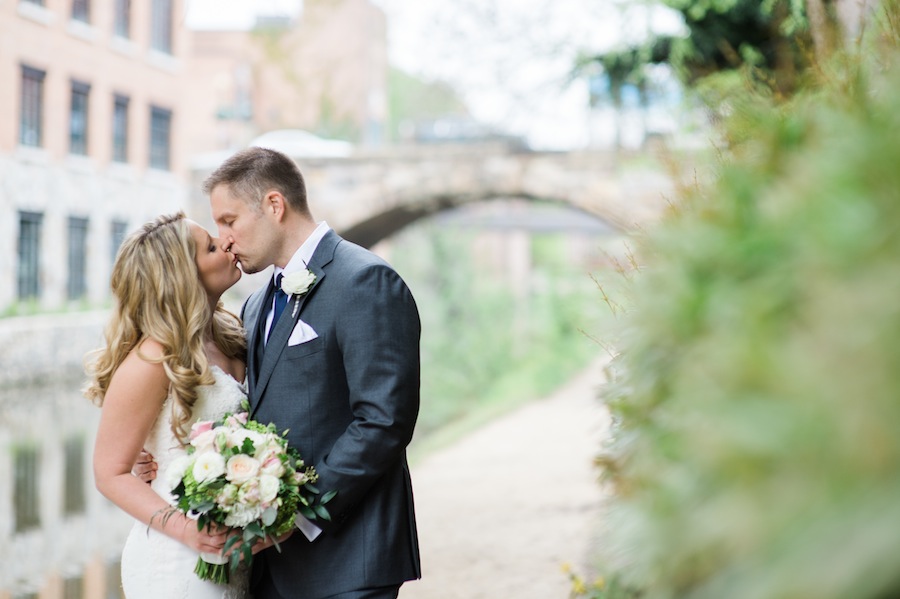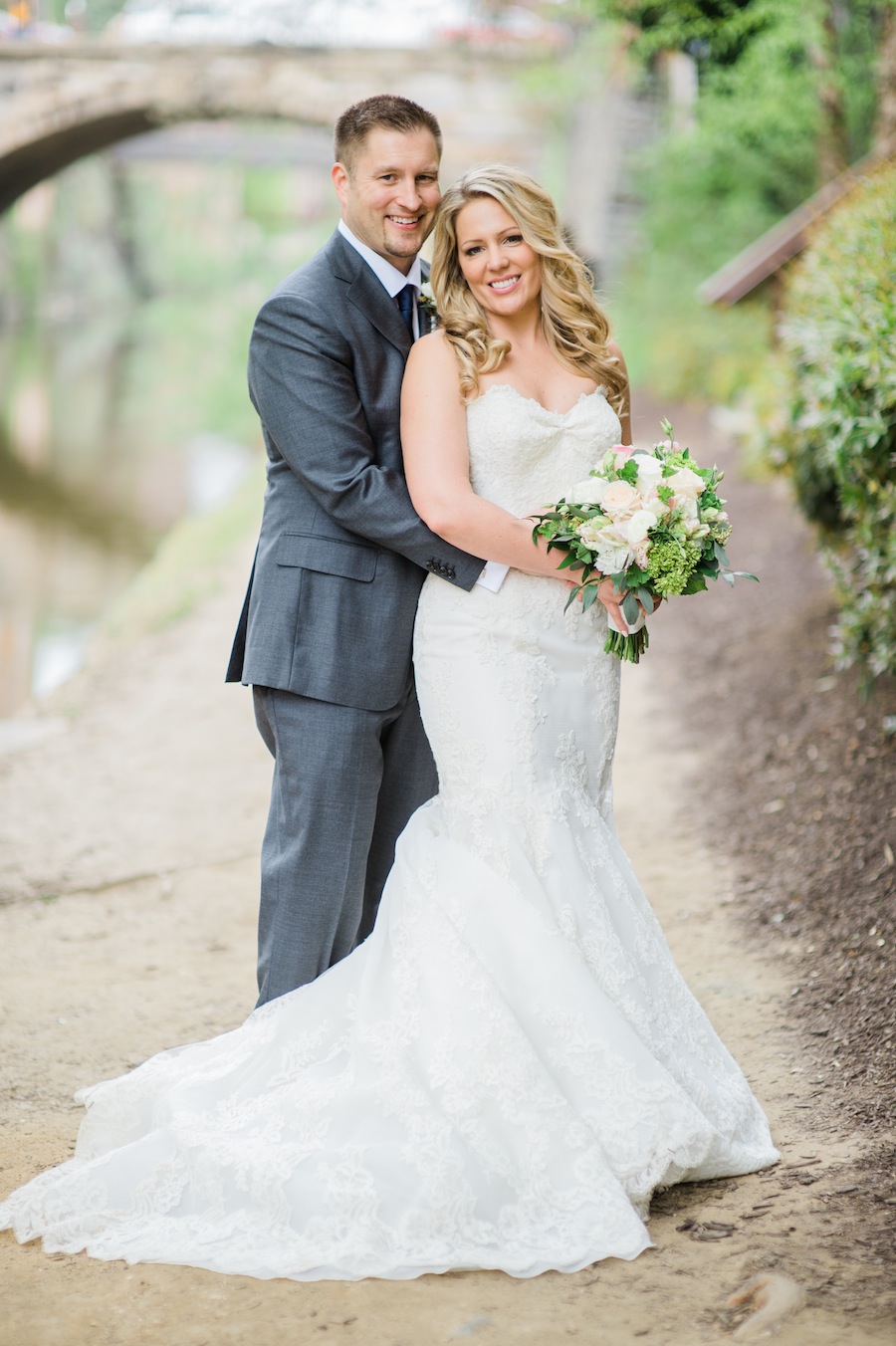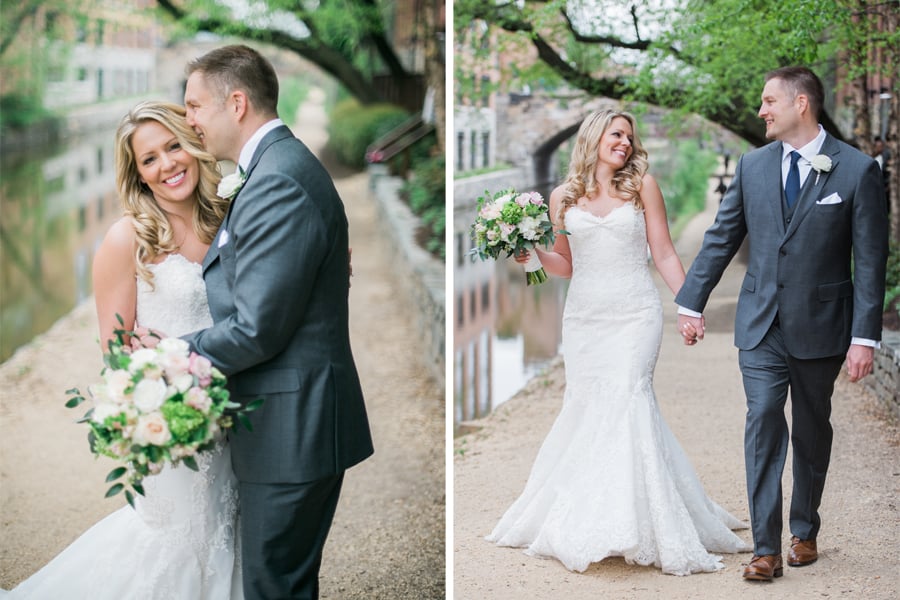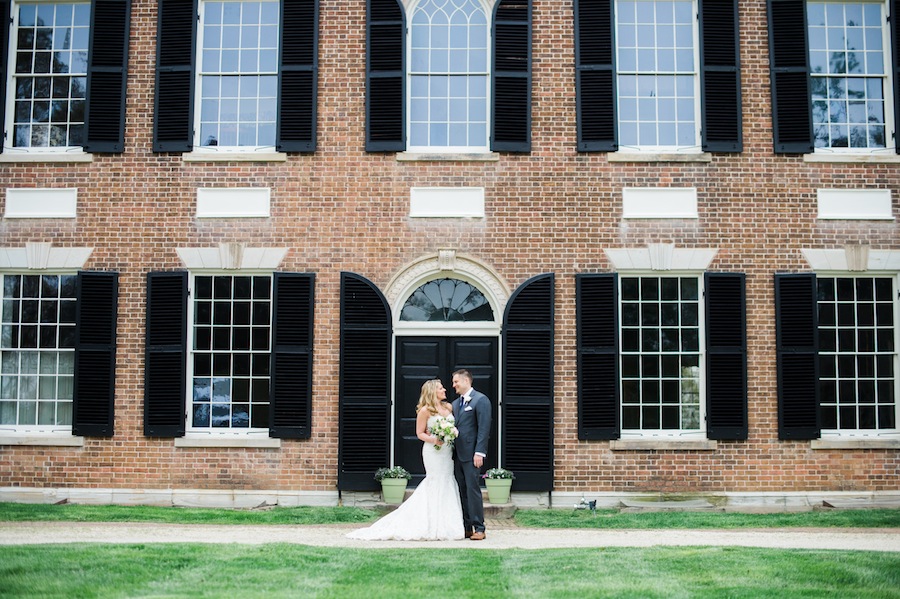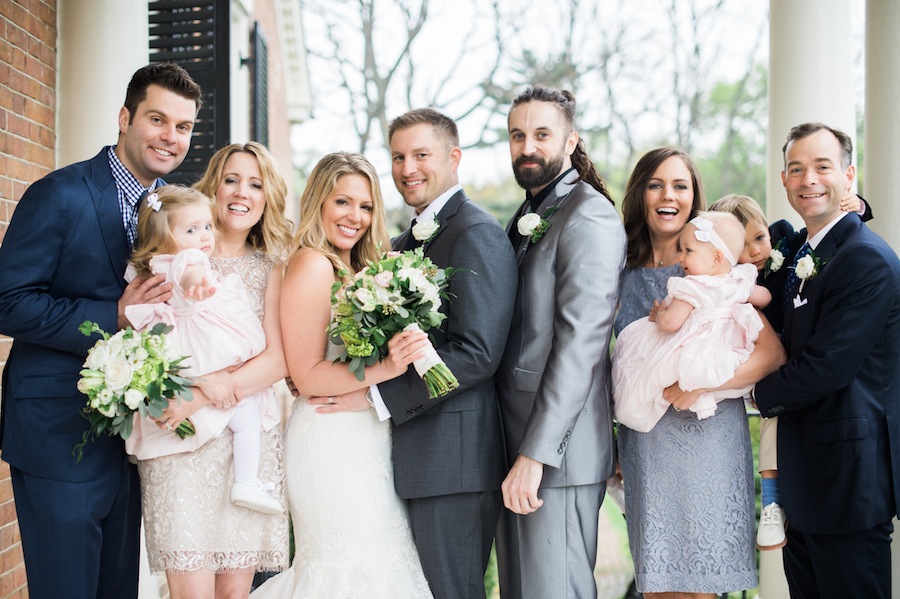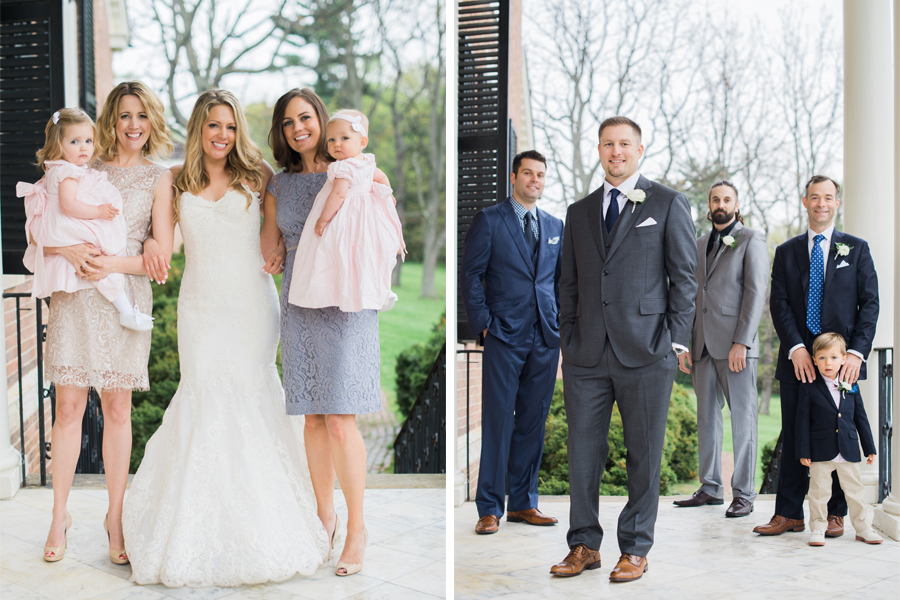 Their first date at a Mediterranean restaurant was followed by trivia night at a nearby bar, kicking off their six-and-a-half year relationship. After a few years together, they moved to DC for Lindsey's graduate school program. When it came time for the proposal, Erik knew that Lindsey would be suspicious if he tried to plan any kind of romantic outing. Instead, he dressed her up on the pretense that they were going to spend the day golfing—his choice of pastime, not hers—and on the way out the door, he dropped down on one knee. Rather than spending the day at the range, they drove to a Virginia vineyard to celebrate.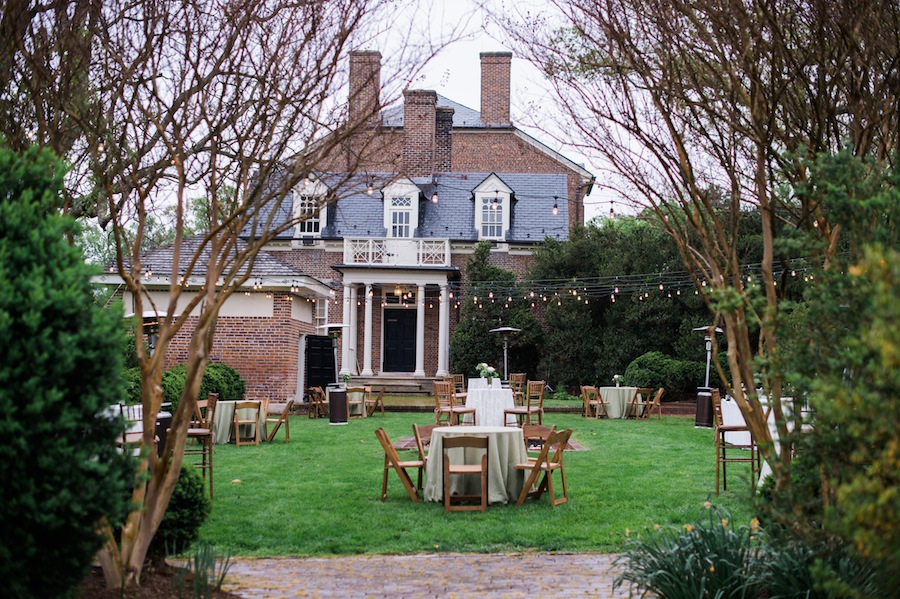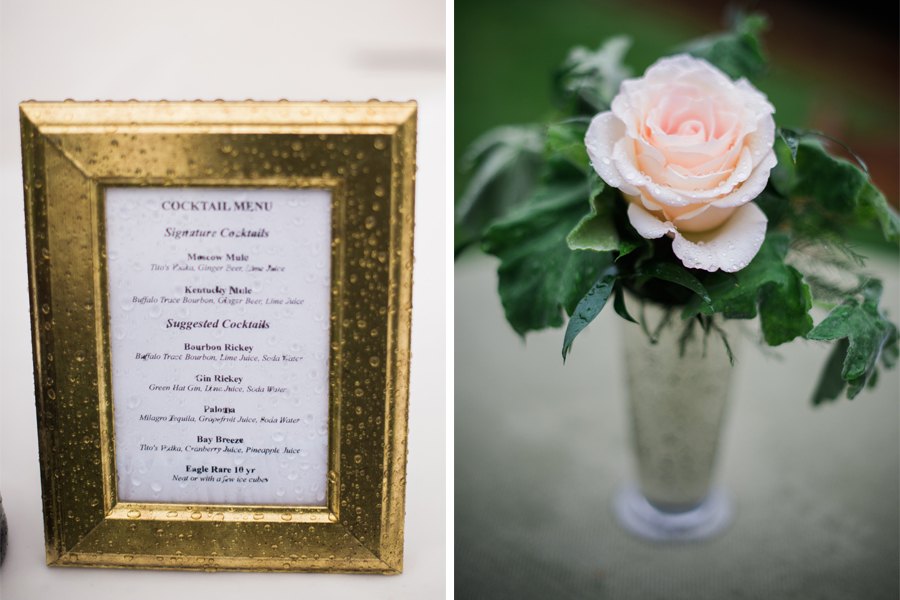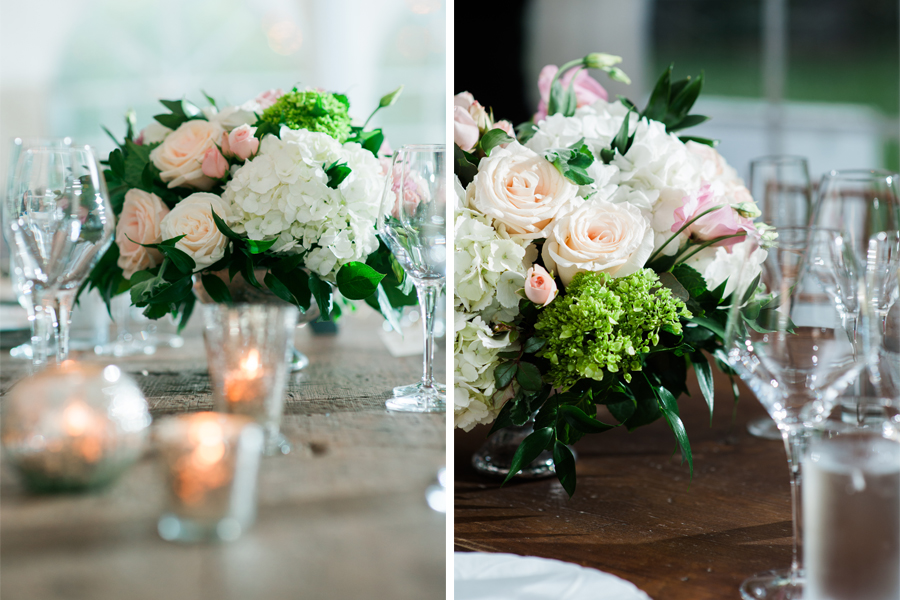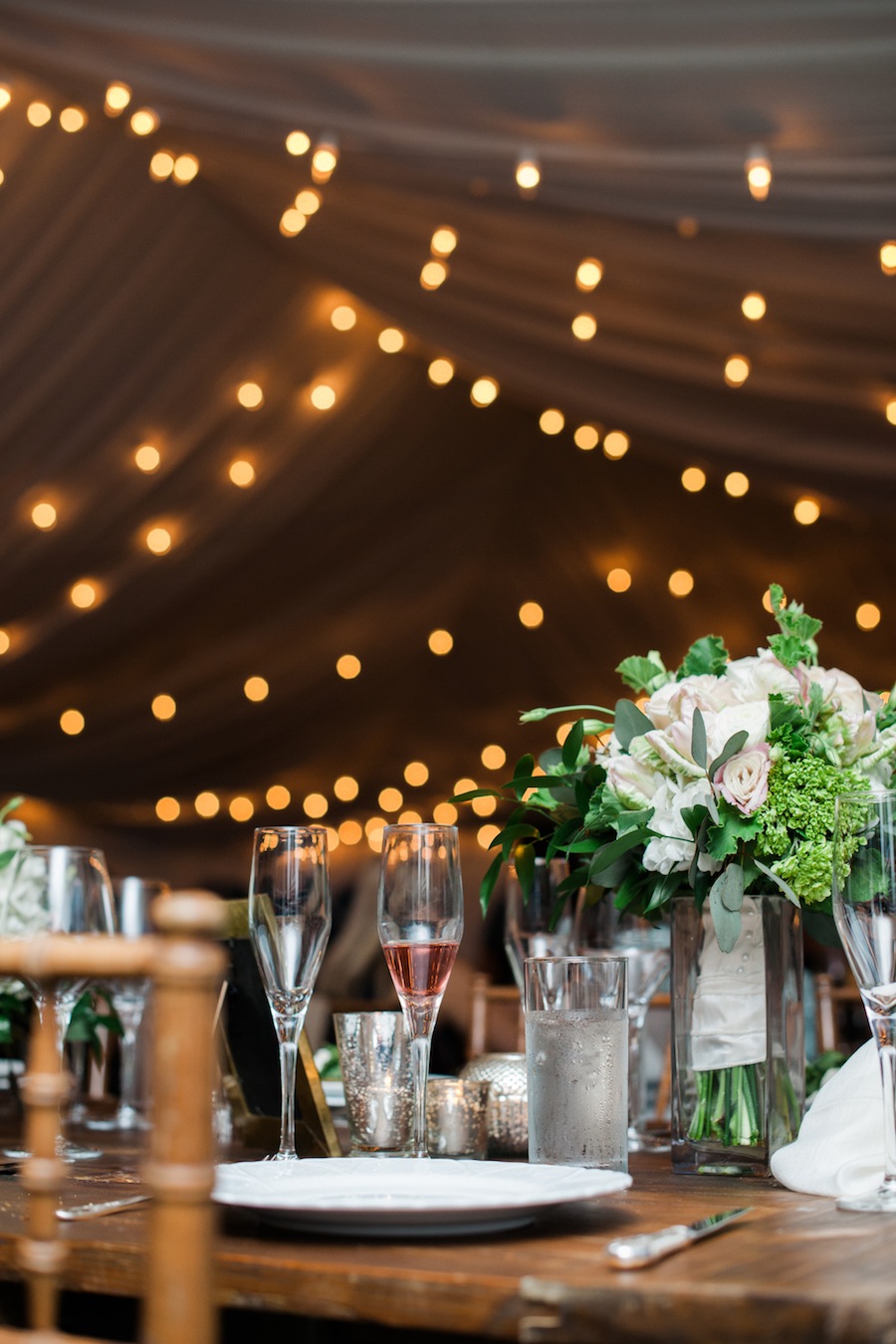 For their wedding at Woodlawn, they knew that rain was in the forecast, but were optimistic that it would hold off during their outdoor ceremony. When the skies opened up during Lindsey's walk down the aisle, however, they gamely passed around golf umbrellas and kept the ceremony going.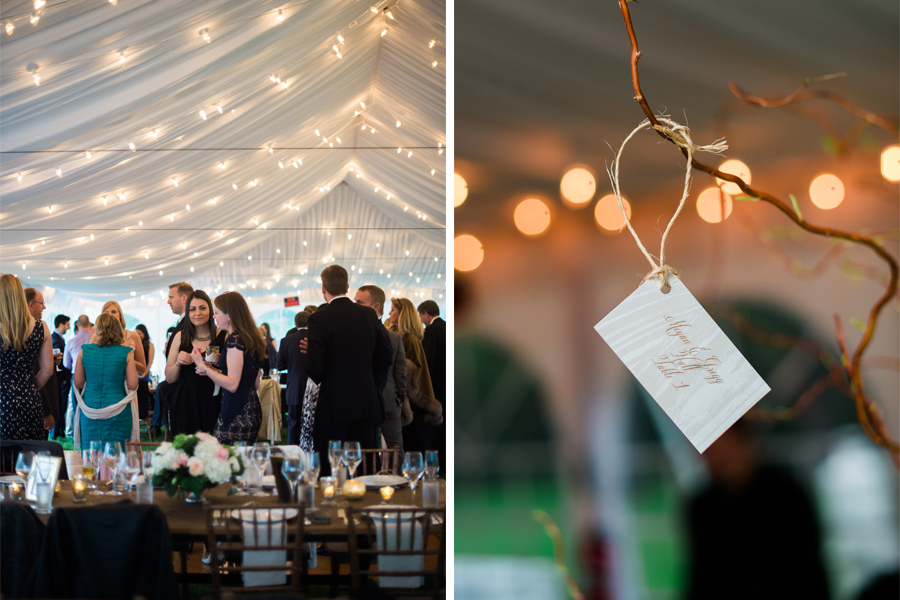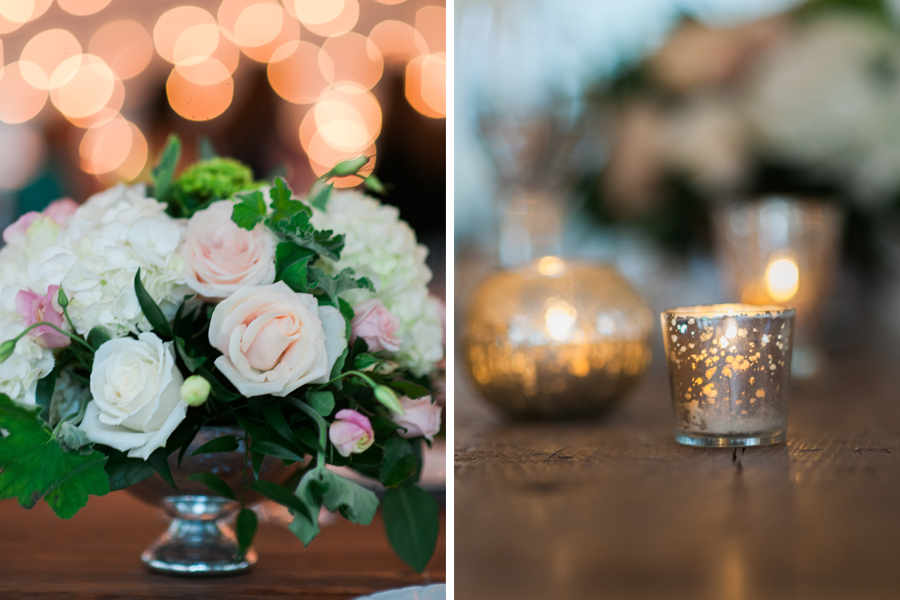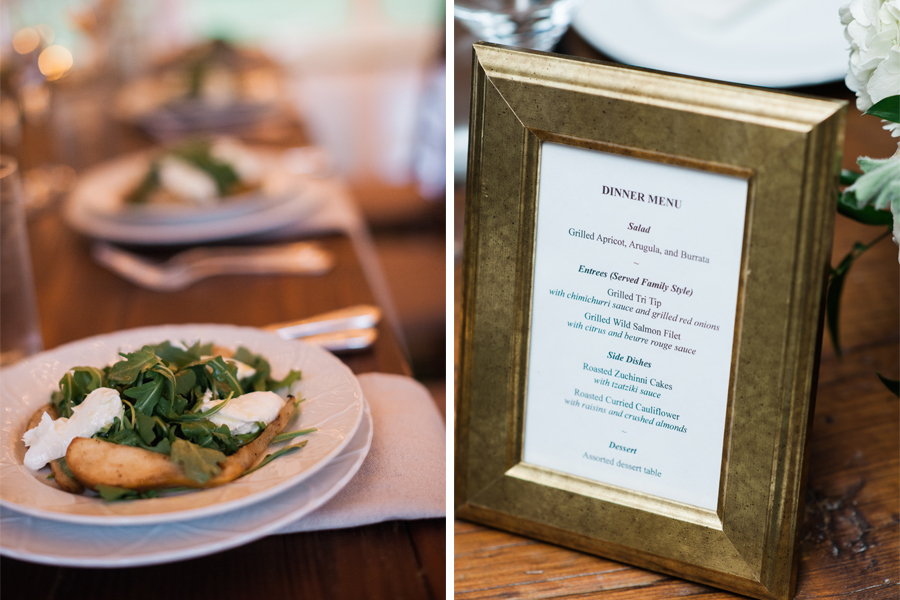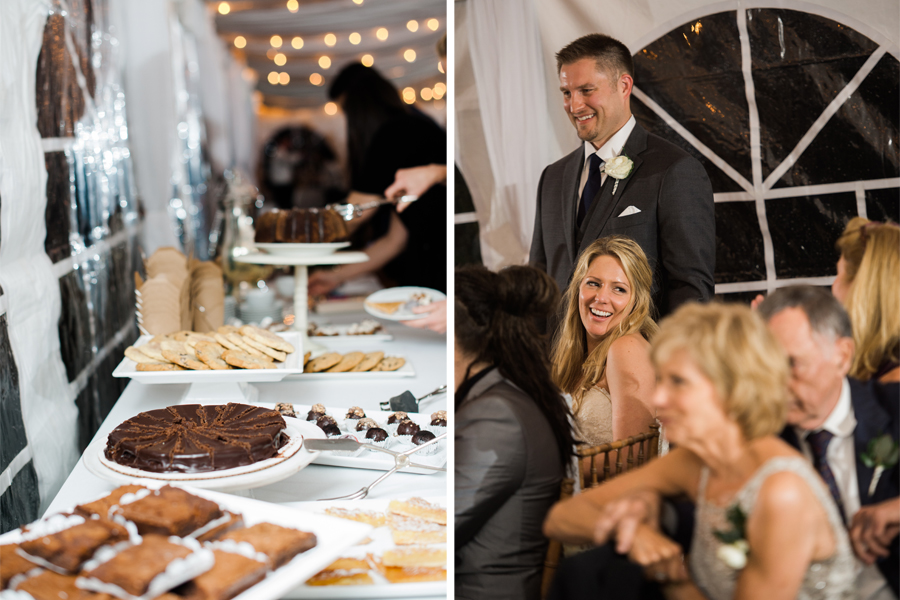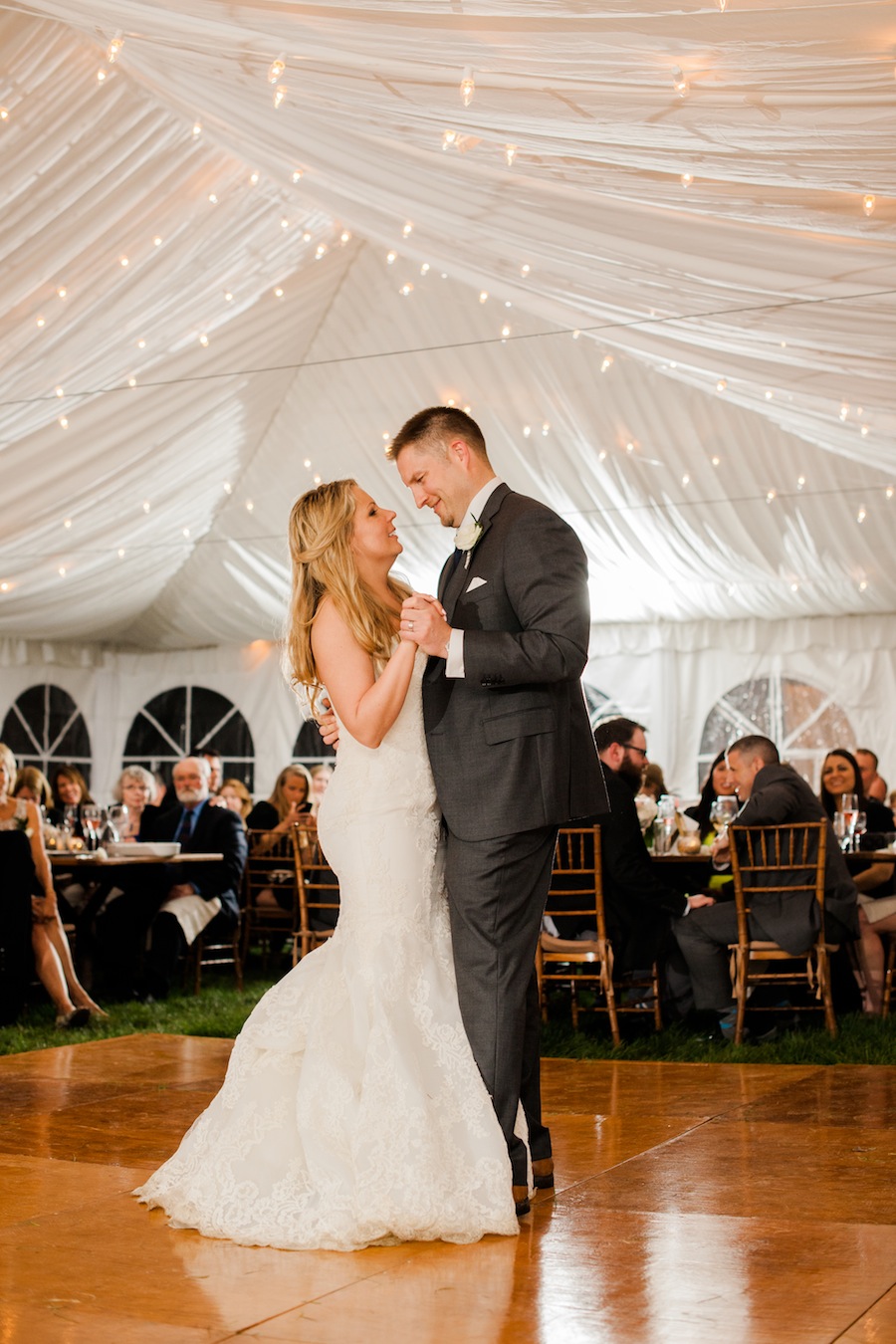 After retreating to a tent for the reception, Lindsey and Erik spent the night dancing with loved ones and munching on treats from their dessert bar. At the end of the night, they sent guests home with Chinese takeout boxes filled with excess sweets.
VENDORS
Venue: Woodlawn | Photographer: Kirsten Marie Photography | Bride's Gown: Enzoani, Love Couture Bridal | Groom's Tux: Suitsupply | Hair and Makeup Artist: Alison Harper & Co. | Event Coordinator: Allison Barnes Events | Dessert Bar: The CakeRoom | Florist: Twinbrook Floral Design
Need rentals for your outdoor nuptials? Start here.