On Saturday night, 2,500 guests congregated for the second annual DC Diner en Blanc on the lawn of the Carnegie Library. In the tradition of the pop-up dinner–which was initially launched in Paris nearly 30 years ago–none of the guests knew the location of the dinner until they arrived at the library, guided by their table leader.
As the swarms of white-clad guests set up their Diner-en-Blanc-approved square tables, it became clear which attendees had decided to go above and beyond in this celebration of European opulence. From feathered headdresses to glowing table centerpieces and towering floral arrangements, Diner en Blanc has never pretended to be a regular picnic. And it's guests like these that make sure it stays that way.
Some of the dinner's best dressed and most over-the-top table settings are below–take a look at what you missed.
From the start, guests were hard at work setting up their tables in the golden sunlight.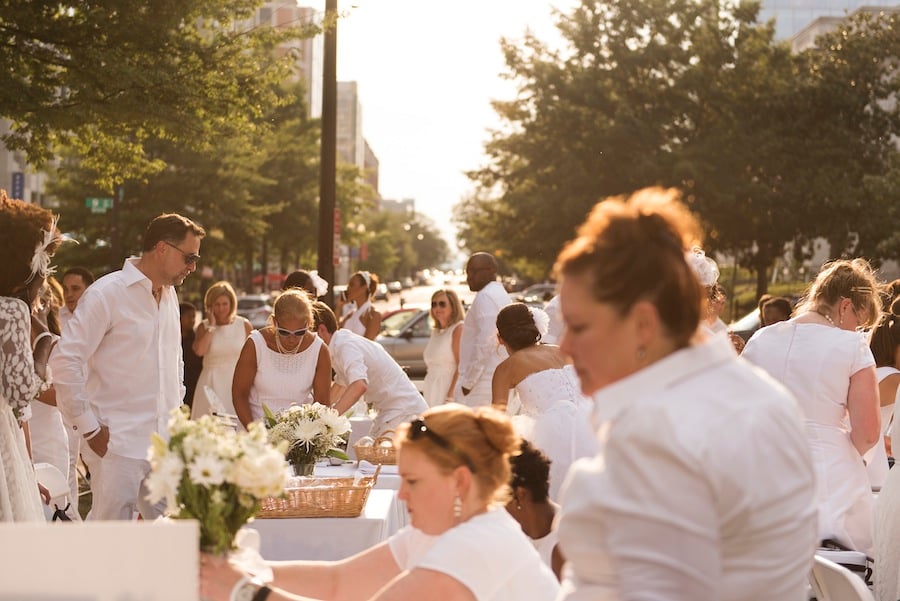 Some even brought PVC pipe to make their table stand out from the crowd.
While others displayed a decadent spread of homemade foods.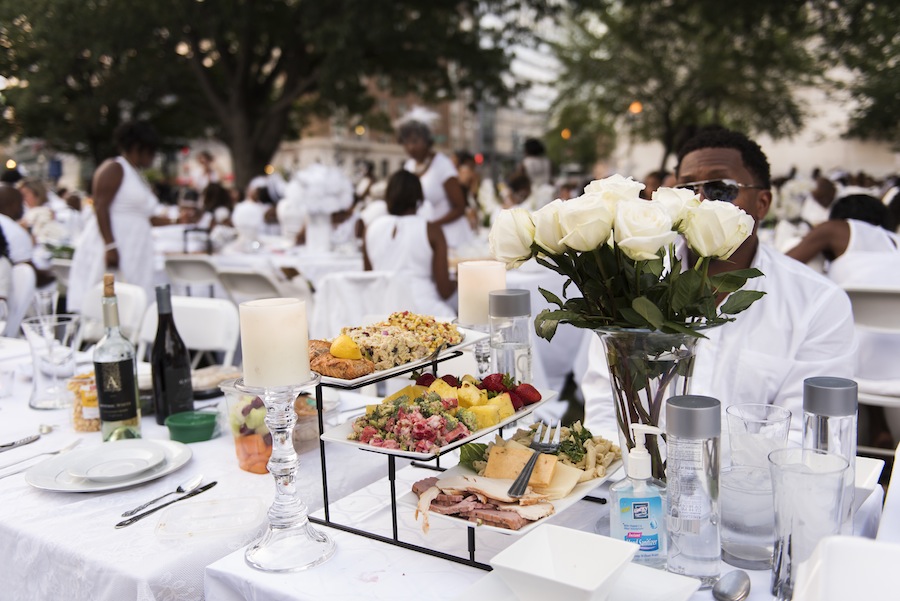 A few guests took inspiration from the dinner's roots in Paris, while others brought an under-the-sea aesthetic.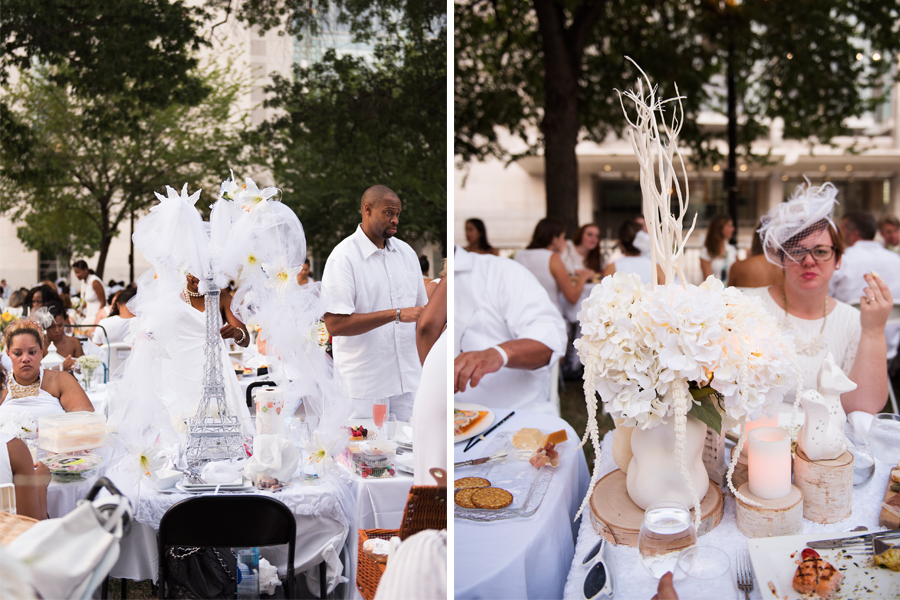 And these guests showed up their fellow diners with a live Betta fish in their centerpiece.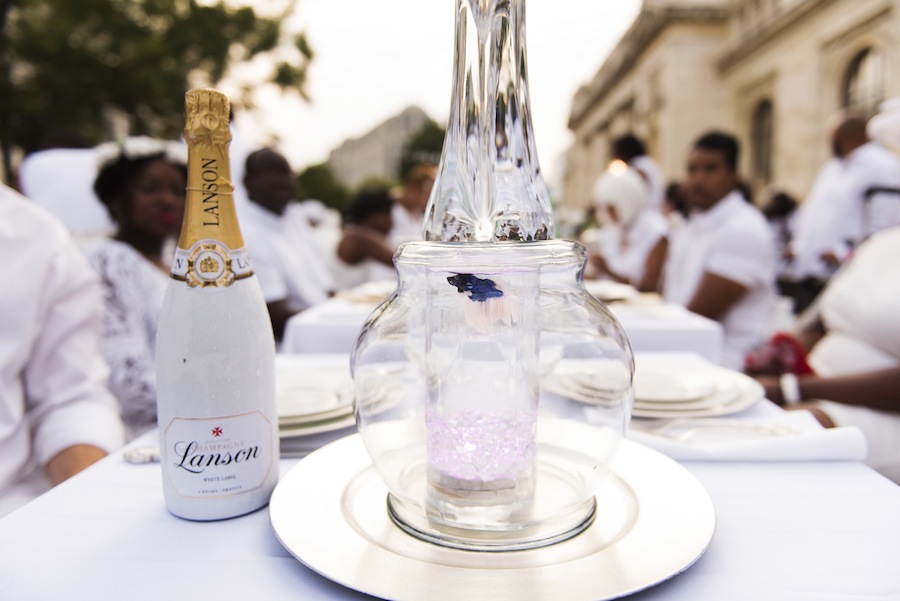 While these DC-themed tables decorated with a George Washington bust and light up letters.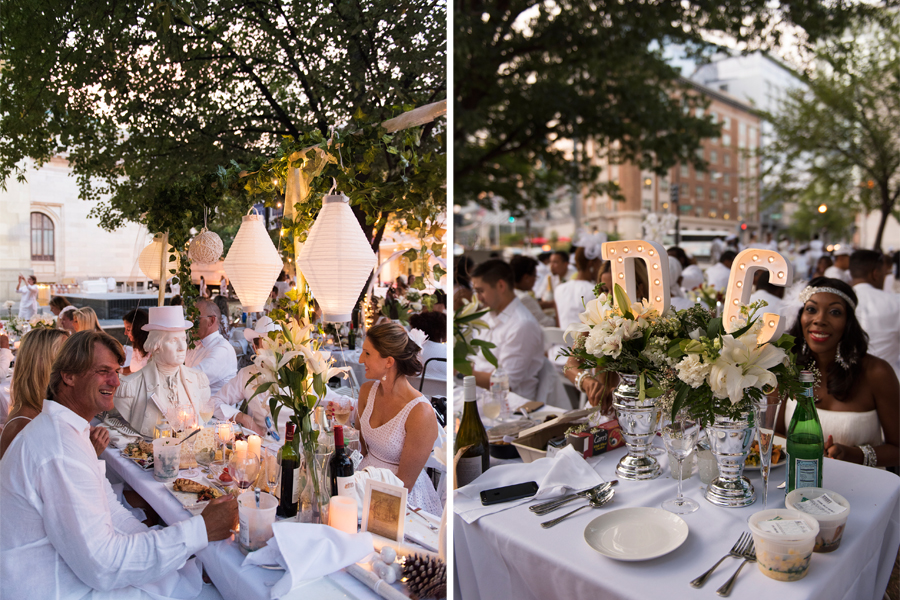 Feathers were a popular table accent among many attendees.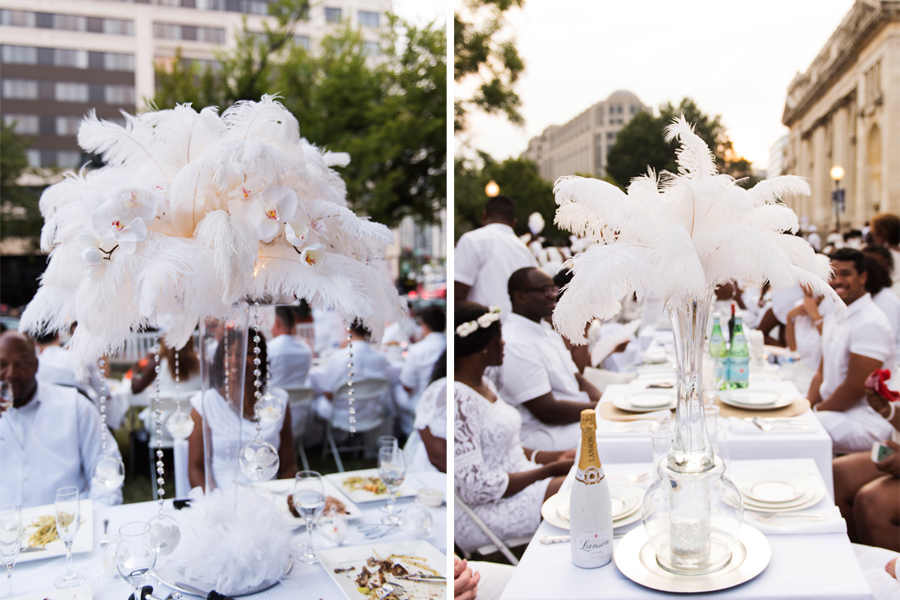 Feathers also made appearances in guests' apparel–such as in this amazing cloche hat.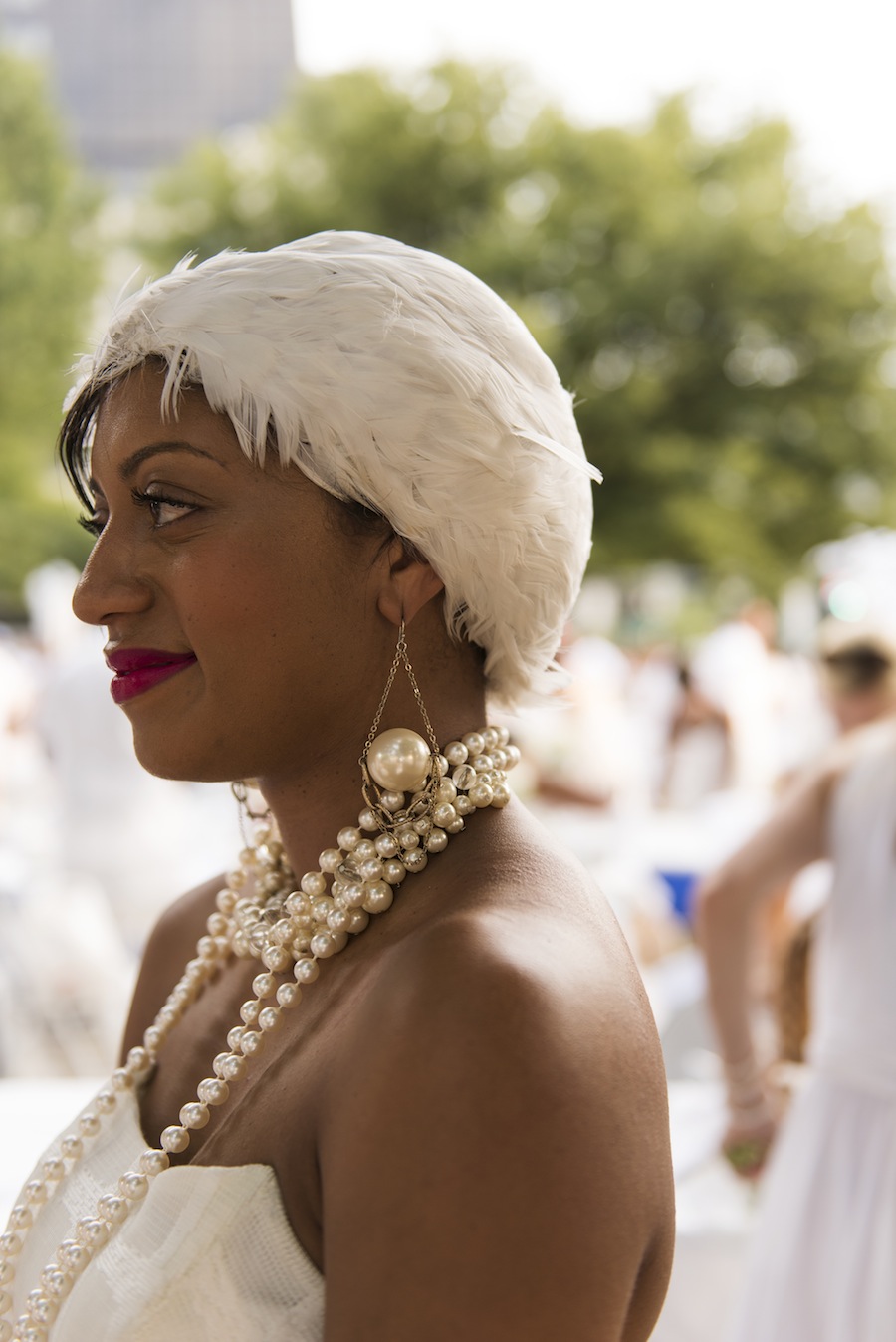 And this towering headpiece from Trinidad.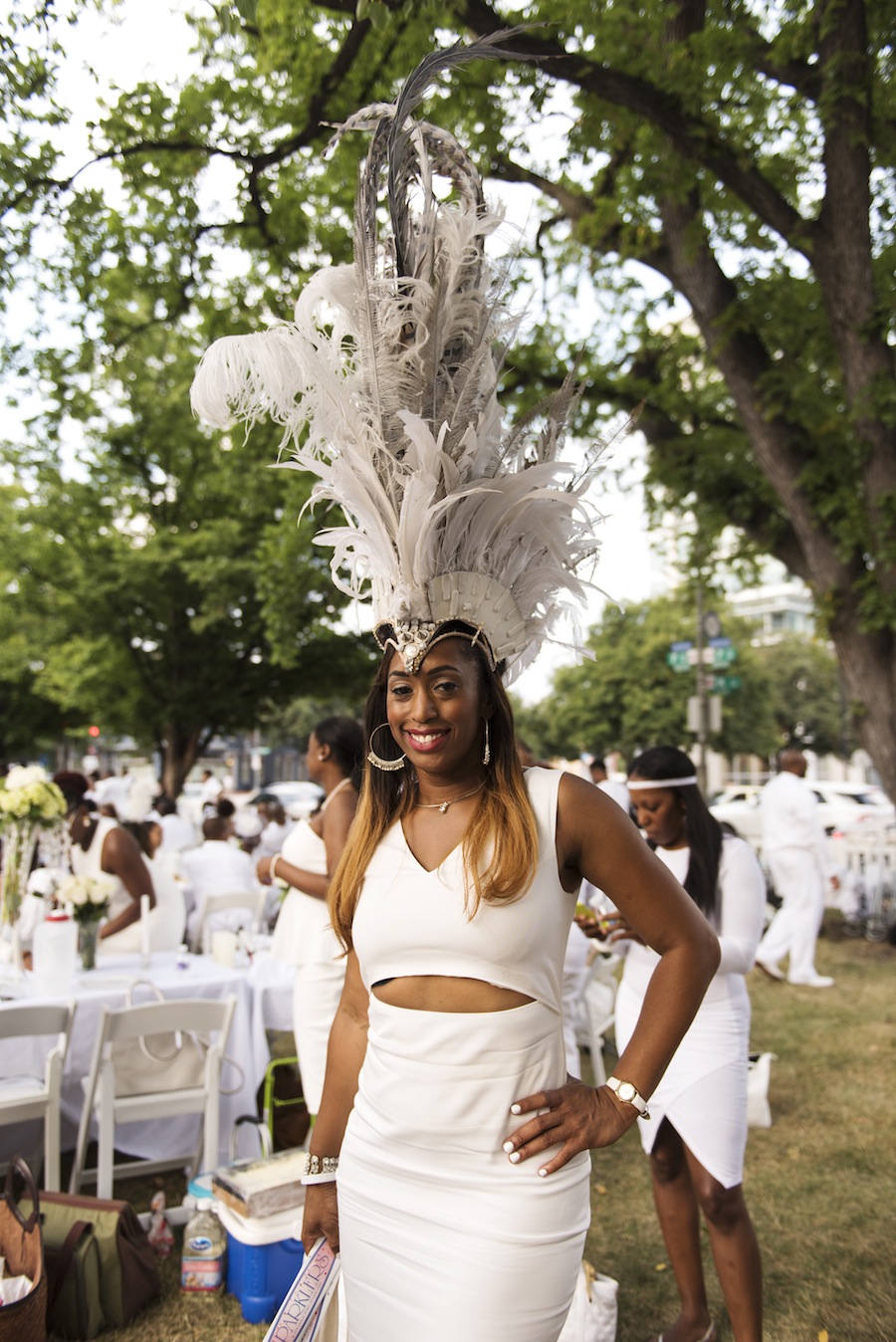 Along with this handmade bird fascinator.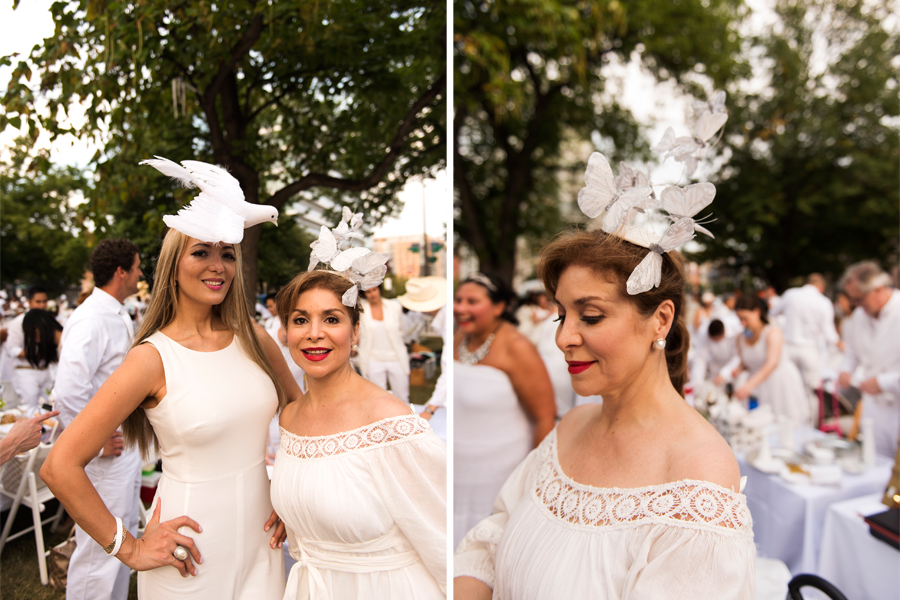 The gentlemen also got in on the feathery fun.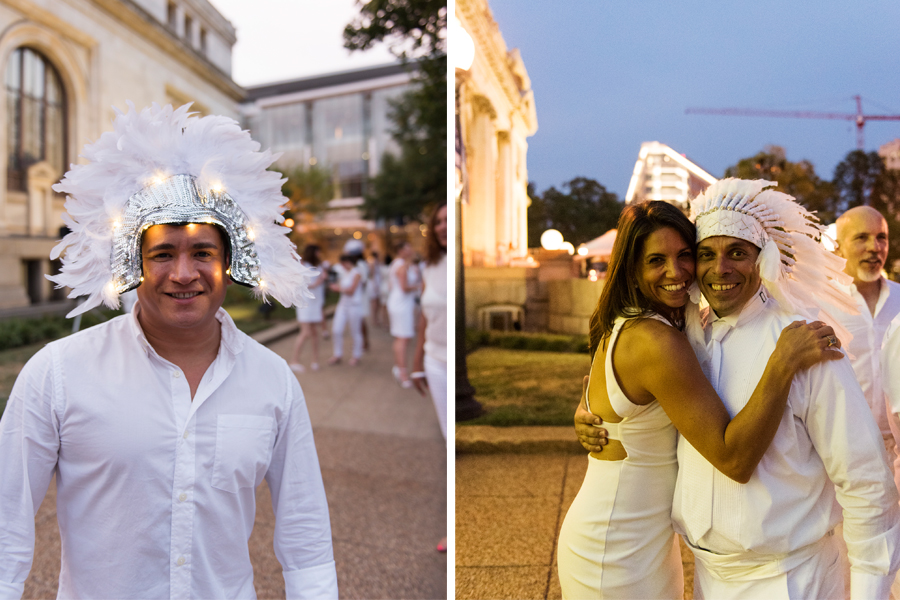 Even if that meant wearing wings.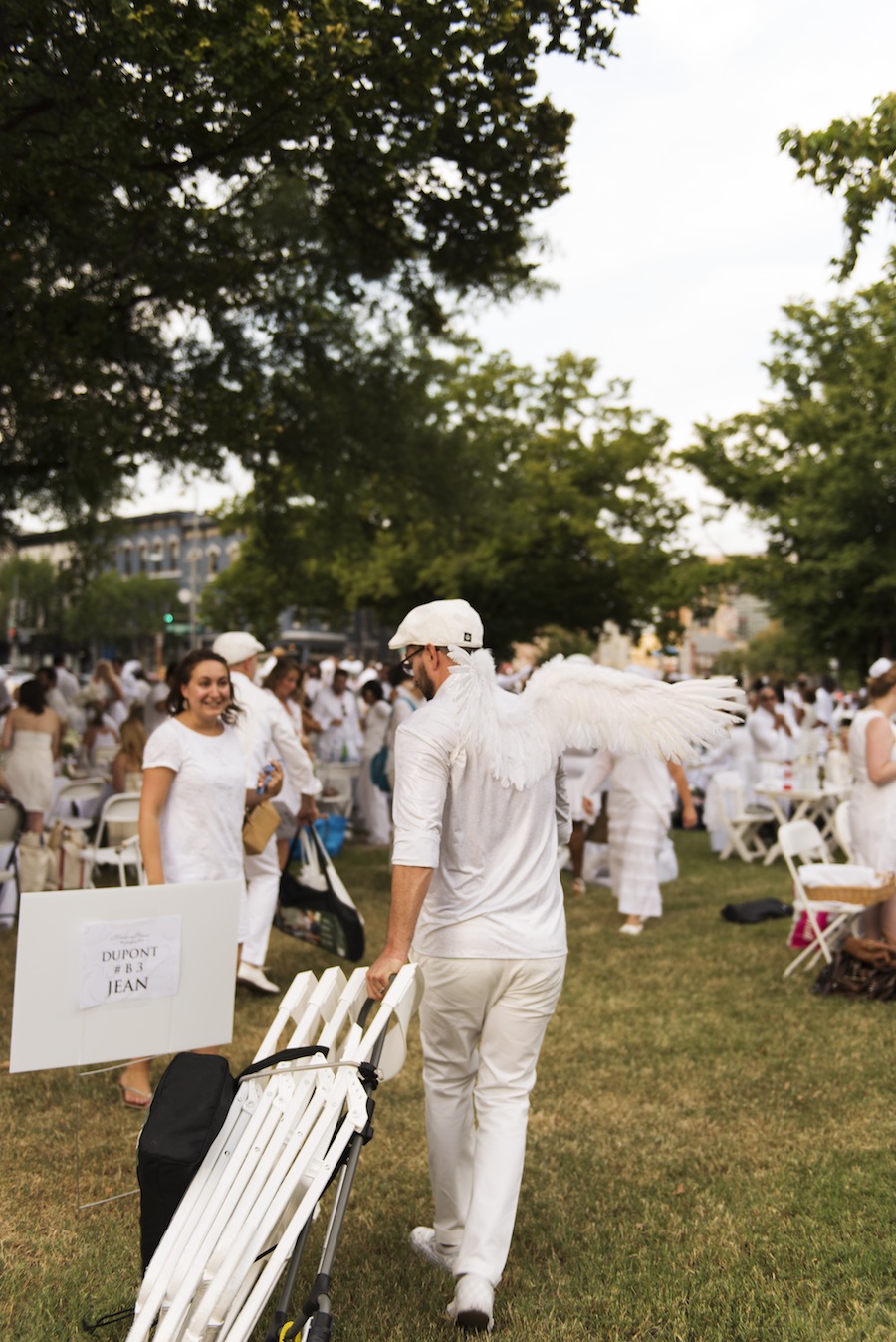 Though some just kept it classic with ascots and bow ties.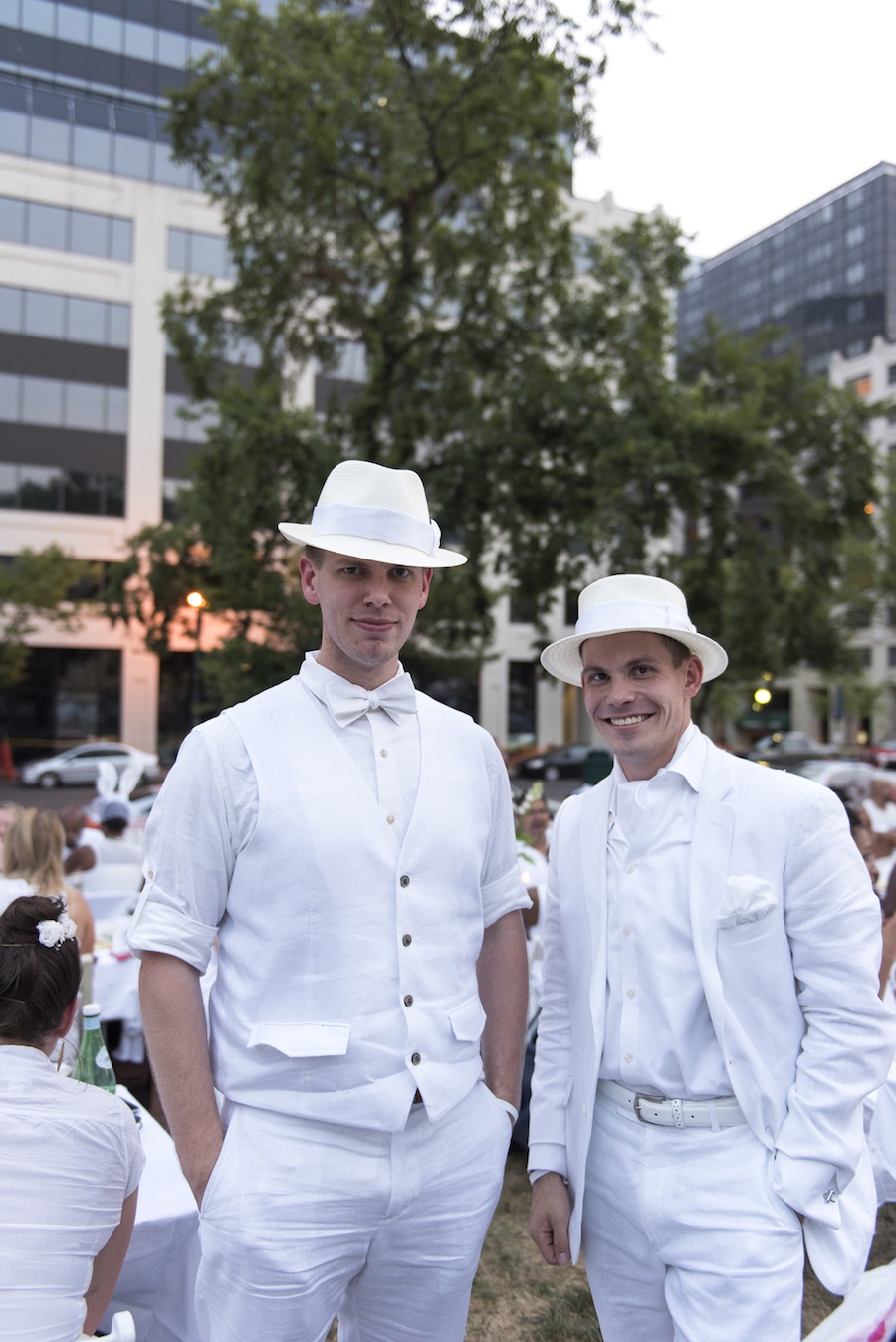 A few guests relied on crafty friends to make their all-white outfits–such as this guest's tulle gown.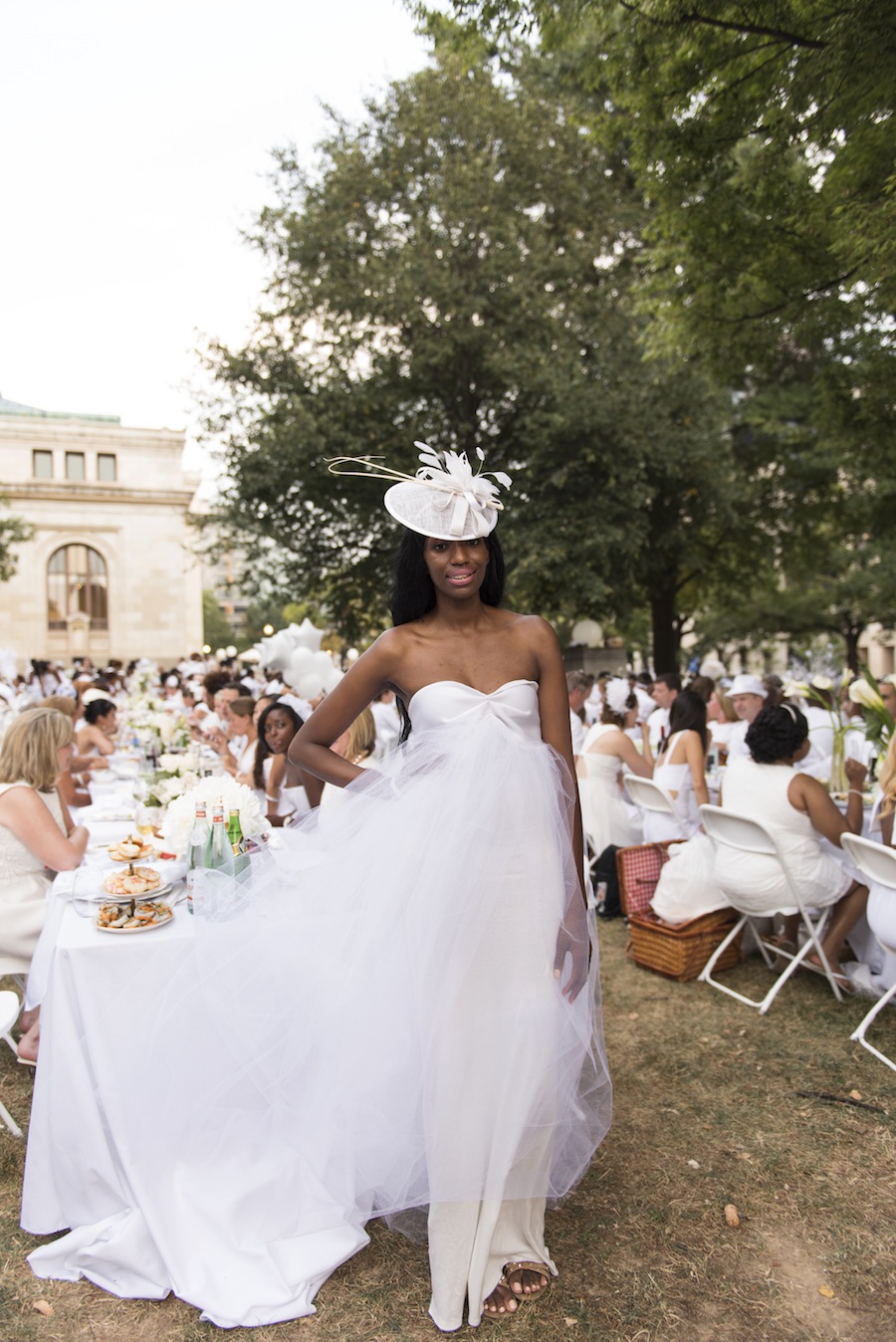 And this Beyonce-esque illusion lace dress.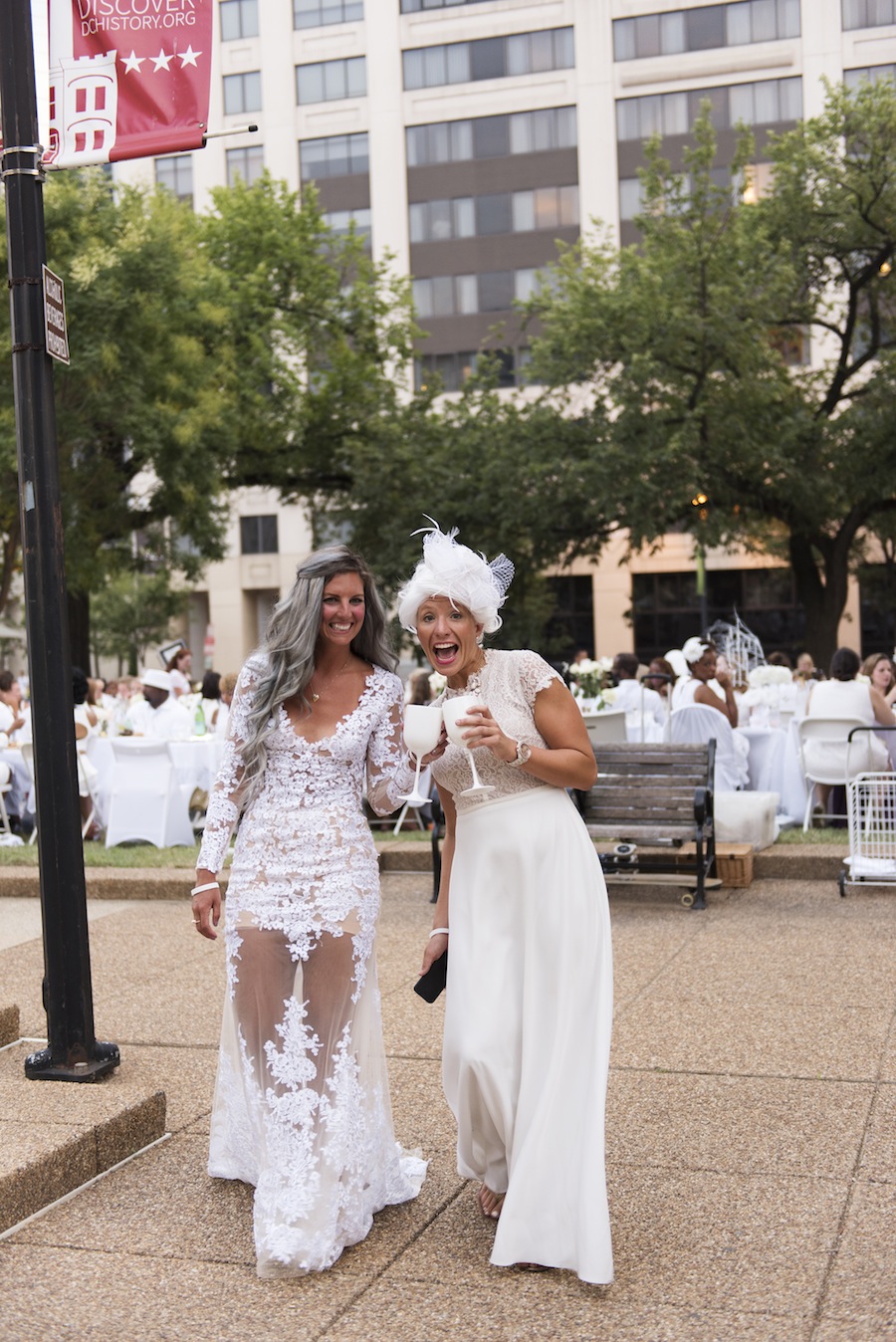 While others let stylish family members (from "My husband dresses me up" to "My brother is a stylist") do the outfit-selection.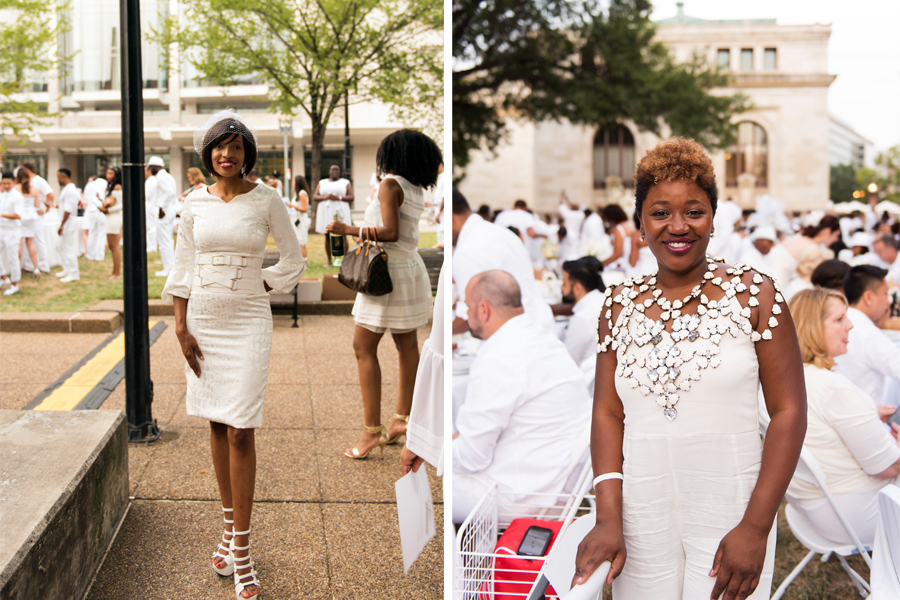 All in all, DC–or "America's Paris"–should have made the founders proud with Saturday's over-the-top celebration.