Downtown diners returning from the long weekend will find a revamped 701 Restaurant. Owner Ashok Bajaj temporarily closed his 25 year-old New American in Penn Quarter for a major remodel and menu overhaul. Among the new elements: ample private dining space and vegetable-centric dishes from chef Benjamin Lambert.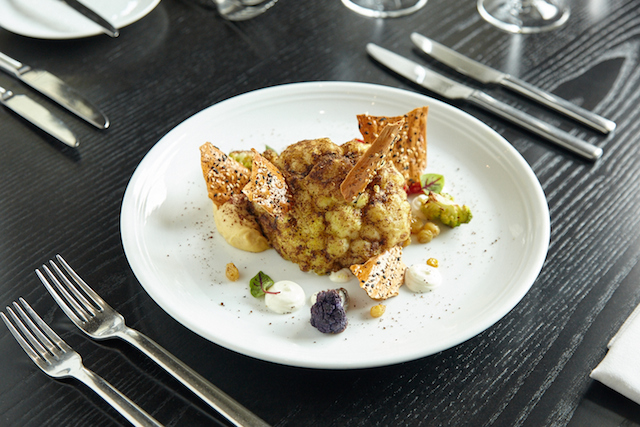 Designer Martin Vahtra, who's behind the look of sister restaurants Rasika West End and Nopa Kitchen + Bar, added a number of visual elements to freshen the space, including cracked egg wall sculptures and colorful Italian chairs. A new private dining area was also added for 35 seated guests, joining two others fit for 22 and 12.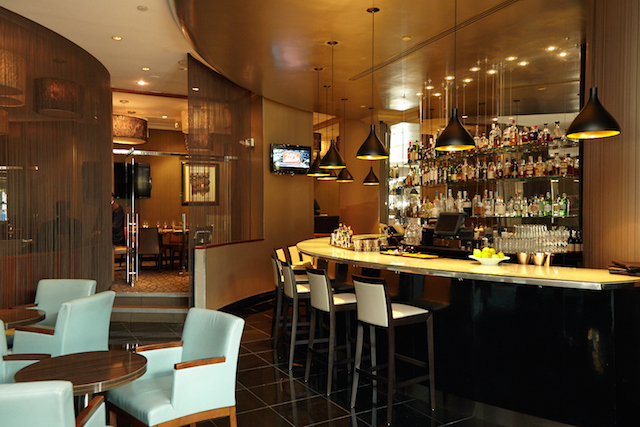 Both the lunch and dinner menus are filled with new items, many suited for vegetarians. Afternoon brings root vegetable pot au feu, a carrot and kale pesto sandwich, and a variety of salads, while the "bounty & grain" section is the place to look for meatless options come evening. That's not to say the kitchen doesn't cater to omnivores. A new "share center" portion of menu includes duck confit steamed buns and bone marrow, while eclectic entrees range from crab cakes with green curry quinoa to duck with foie gras and walnut mostarda.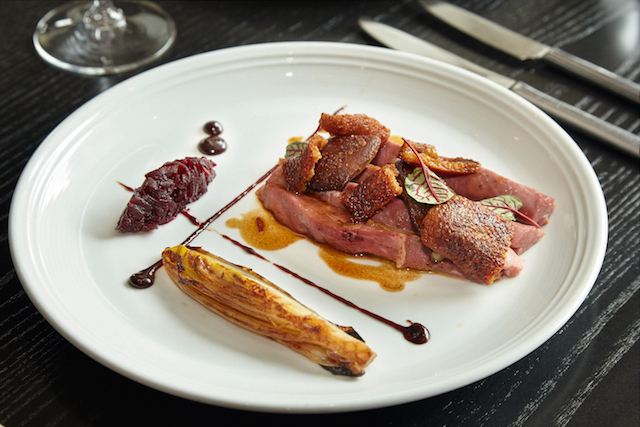 701's bar/lounge also received a refresh, and a menu of cocktails all priced at $12. Diners can drop in for a set "lunch at the bar" menu, which includes an entree and glass of wine for $17.
701 Restaurant. 701 Pennsylvania Ave., NW.