Succotash is a dish that means different things to a variety of people. Sometimes it's a salad of corn and lima beans, other times a casserole with bacon, tomatoes, and shell beans. New Englanders consider it a staple on their home tables, as do Southerners. Both cultures originally adapted the recipe from Native Americans.
"It's symbolic of my cooking style," says Edward Lee, chef of the newly-opened Succotash at National Harbor. "It's personal, and riffs on tradition."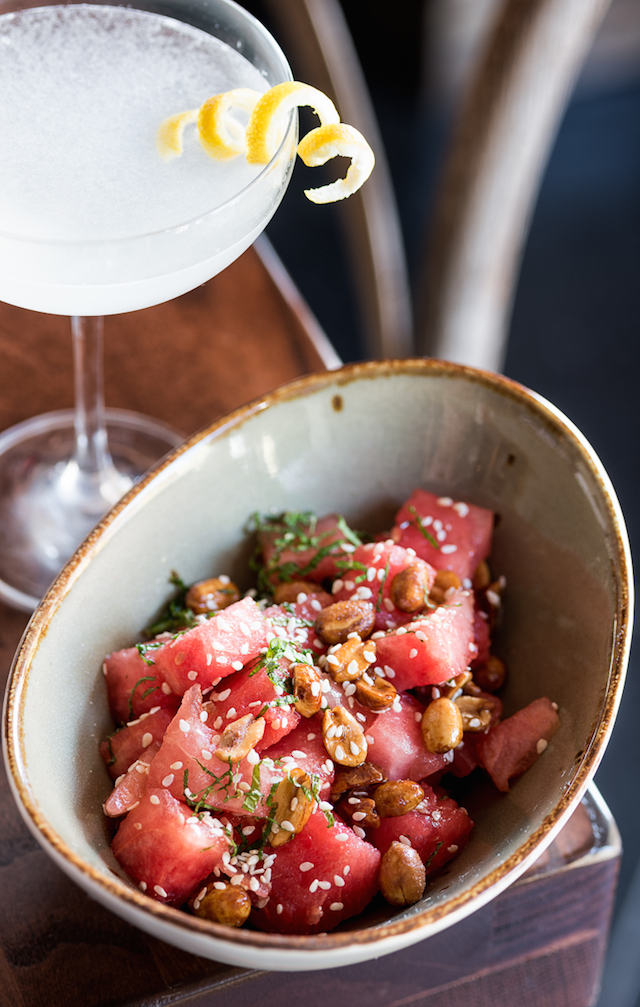 Many will recognize Lee from his television appearances (Top Chef, PBS's The Mind of a Chef), or his new cookbook, Smoke & Pickles. After opening two successful restaurants in his home town of Louisville, Kentucky, he's expanded to Washington, teaming up with Knead Hospitality + Design and executive chef Lisa Odom—formerly of Miami's Tongue & Cheek—for the 200-seat National Harbor restaurant.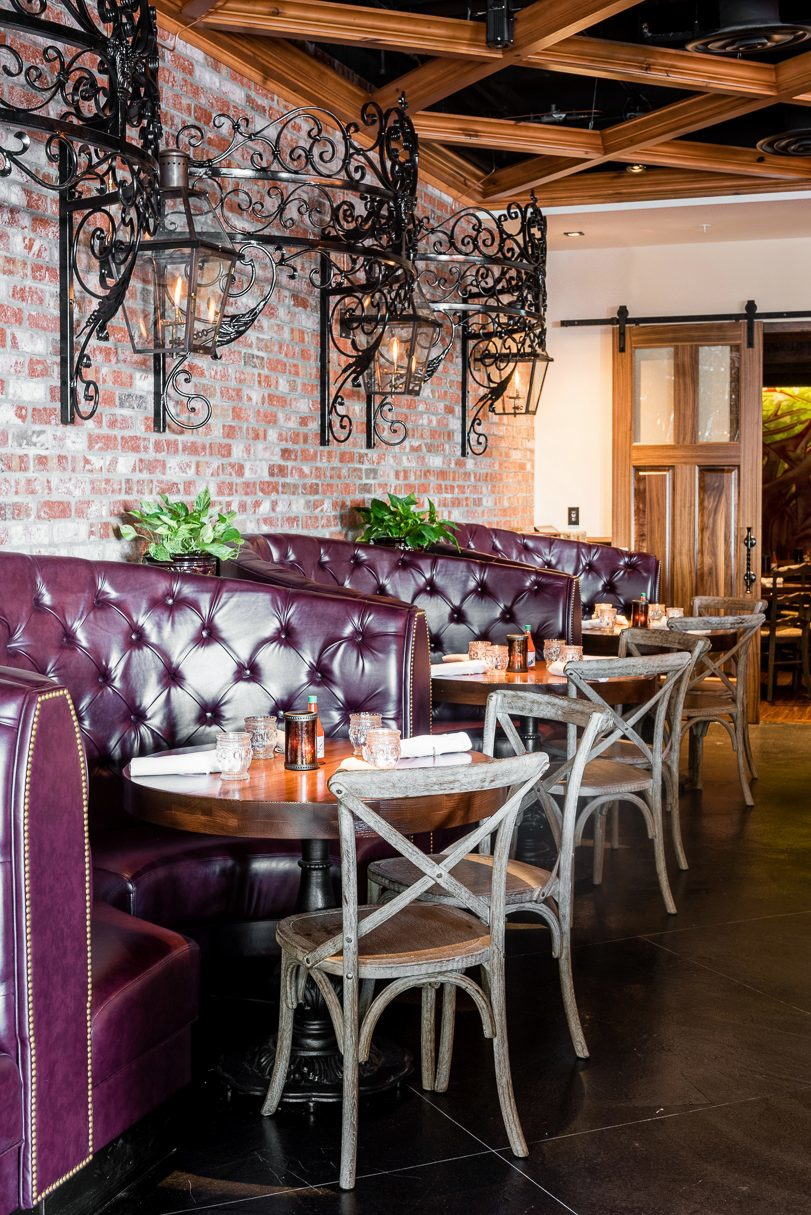 The menu, dinner-only for the opening weeks, mixes Southern tradition with flavors from Lee's Korean heritage. Certain dishes are classic, such a fried green tomatoes with buttermilk dressing or shrimp n' grits and redeye gravy. Others play up Southern-Asian fusion, such as "dirty" fried chicken glazed with sweet-spicy gochujang sauce—a Korean pantry staple—or curried pot pie with lemon-miso butter. In keeping with the family-style traditions of both cultures, groups of six or more can opt for a shareable "Taste of the South" menu, with platters of wings, cornbread, ribs, and more ($39 adults; $18 kids 12 and under).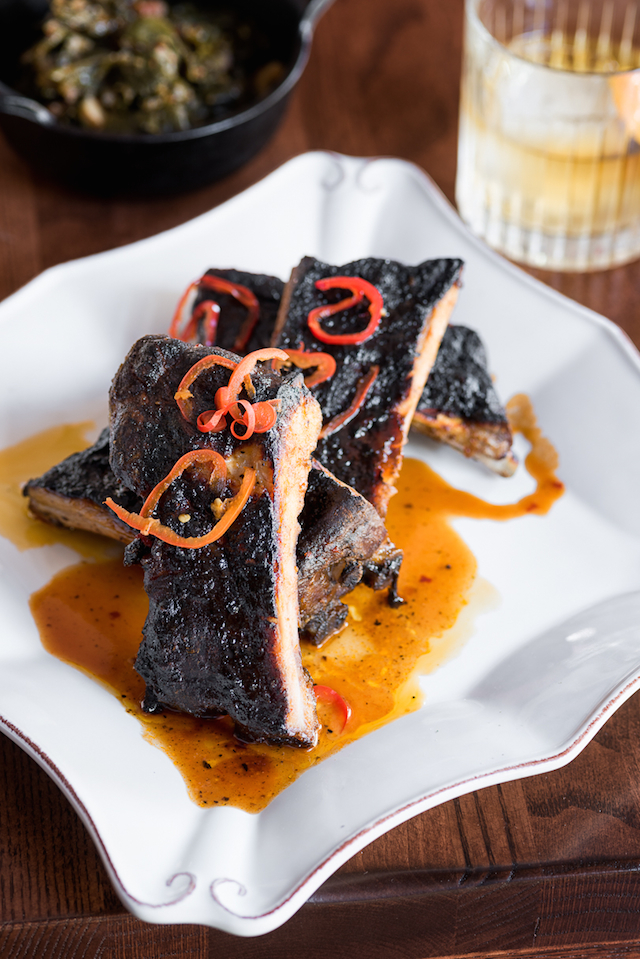 Being a Southern restaurant, drinkers at the rectangular bar can expect plenty of brown liquor. A lengthy list of bourbons, whiskeys, and ryes is available for sampling, running the gamut from household names like Jack and Jim, to $85 pours of Pappy Van Winkle. Many of the cocktails incorporate the whiskeys, including classic mint juleps and old fashioneds, and creations such as a frozen Kentucky Winter made with bourbon, vanilla, spices, and a blend of coconut and rice milks.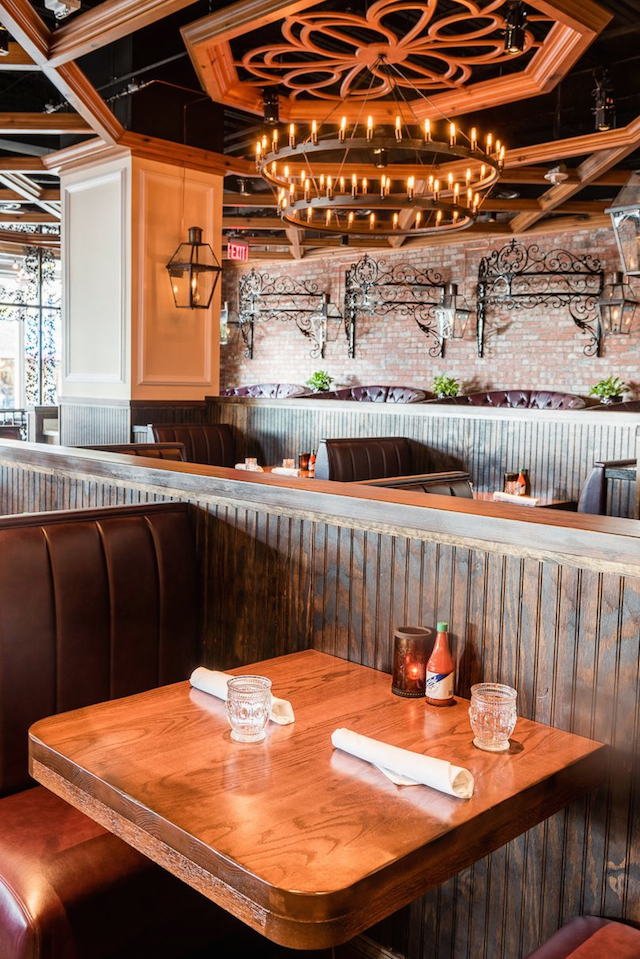 Once the kitchen is up and running, Succotash will be open around-the-clock, from breakfast to dinner and weekend brunch.
Succotash. 186 Waterfront St., National Harbor, MD; 301-567-8900. Open nightly for dinner. Full hours (starting soon): Monday through Thursday, 7 AM to 11 PM; Friday 7 AM to midnight; Saturday 9:30 AM to midnight; Sunday 9:30 AM to 11 PM.