The first-ever Landmark Music Festival—a two-day concert planned by the same company behind Lollapalooza and Austin City Limits, but with a charitable nod toward rehabilitating the National Mall—didn't quite live up to the scale of its bigger-ticket siblings, but the weekend gave off strong hints that this will not be a one-time-only event.
If Landmark is going to be an annual thing that turns a chunk of DC's federal parkland into a destination music festival at the end of a summer entertainment schedule already full of them, there are a few kinks that'll have to be worked out. While C3 Presents, the company that put on the show, claimed about 30,000 spectators each day, getting to West Potomac Park—cut off from public transit and far from safe bike routes back toward civilization—was a bit of a hassle. The festival's first day was mired by reports of toilet-paper shortages and standstill beer lines, though those issues seemed to be alleviated Sunday. And drawing a crowd might have been more of a challenge than organizers let on. People walking the Mall on Saturday were met by National Park Service employees giving out free one-day wristbands in exchange for filling out a form about volunteering for park clean-up.
The actual concert delivered a decent mix of acts, several with ties to Washington. Mary Timony's punk-rock band Ex Hex and rapper Wale got mid-afternoon turns on the main stage on the first day. Saturday's lineup was also anchored by sets by alt-folk acts Vandaveer and Daughter, psych-rockers The War on Drugs, and R&B crooner Miguel, who turned in a shirtless, heart-ripping performance ahead of the night's headliner, Drake. (Drake did not permit Washingtonian to photograph his set.)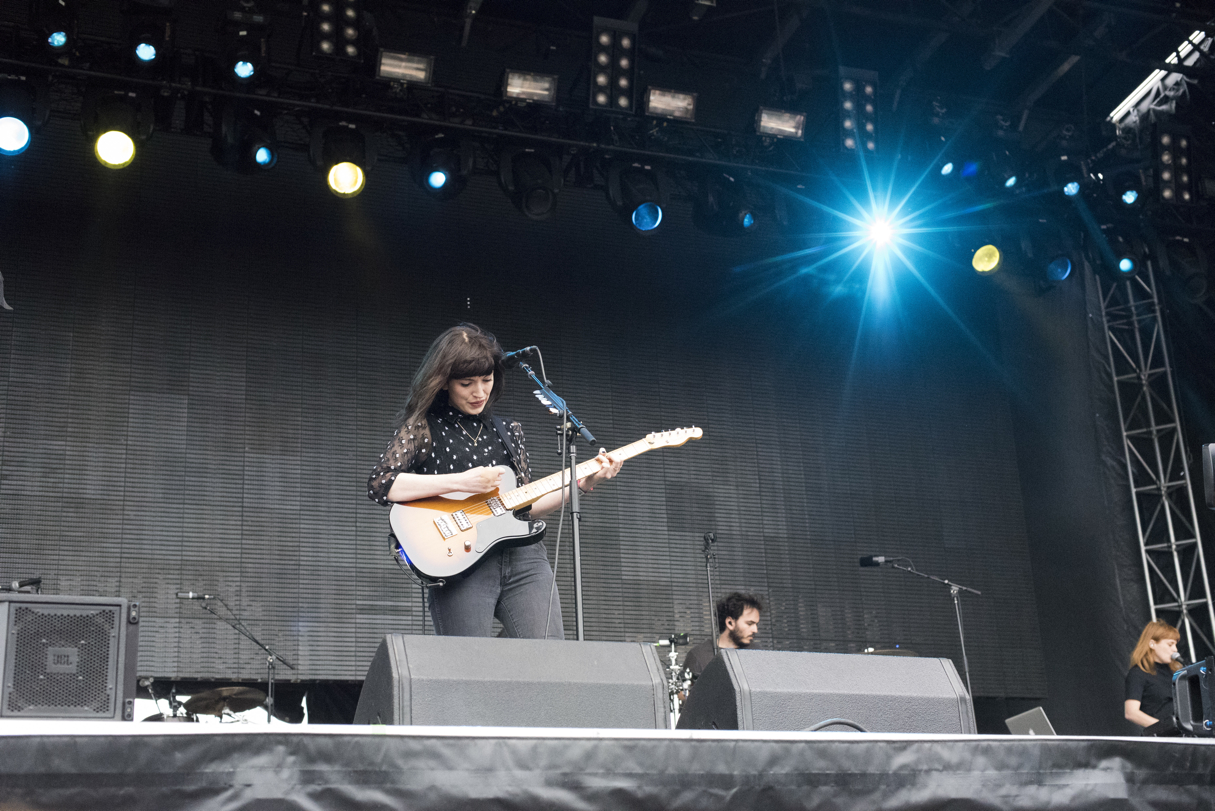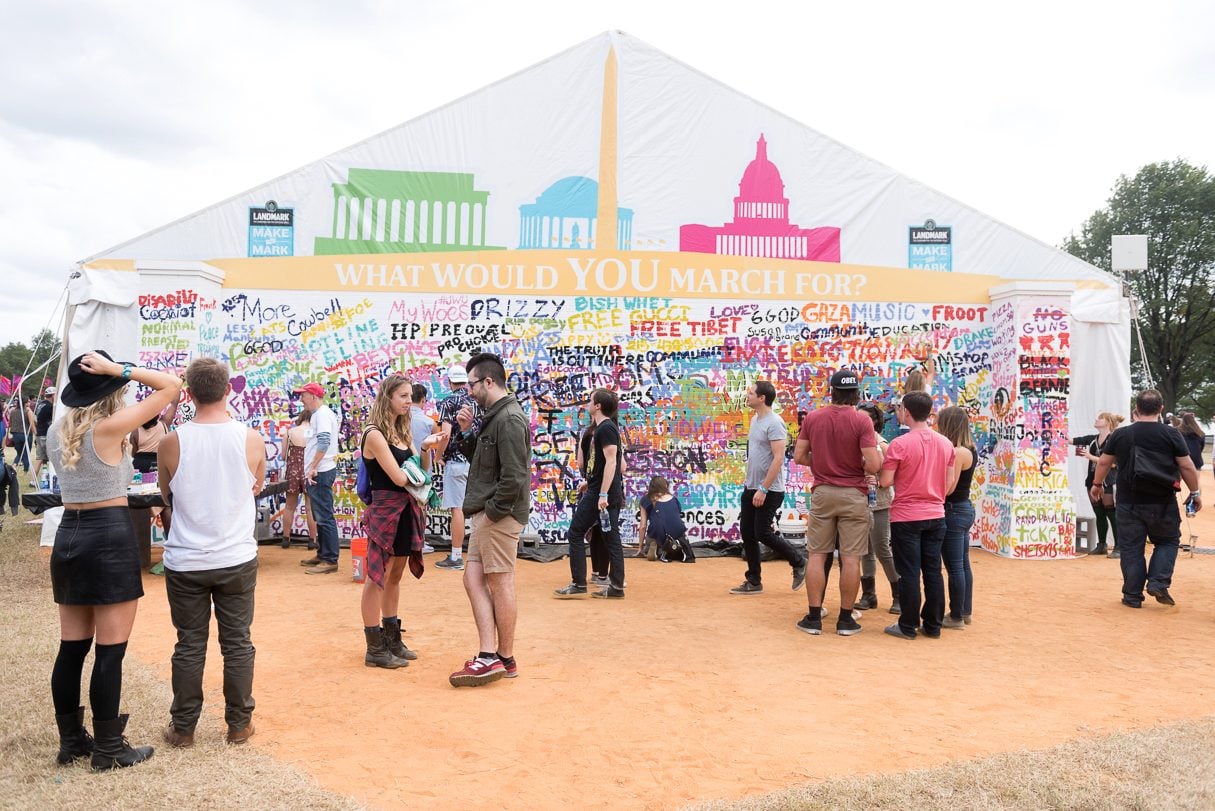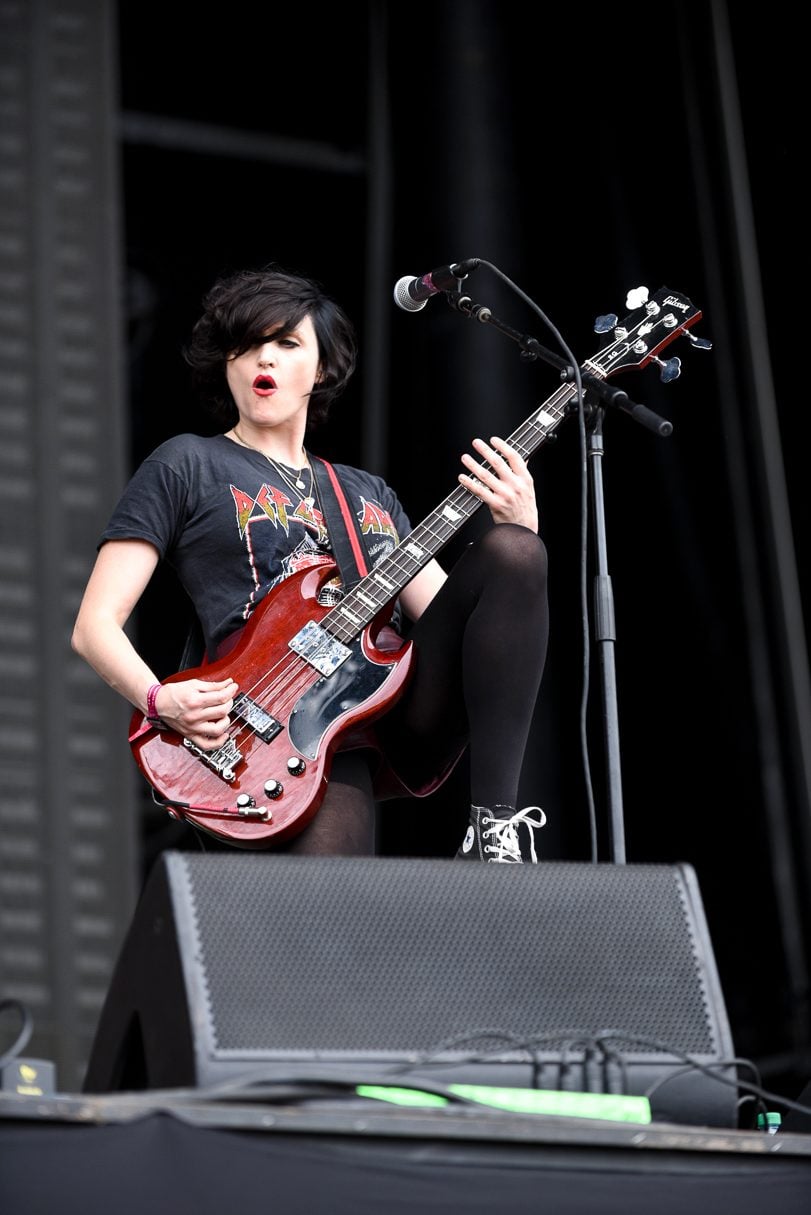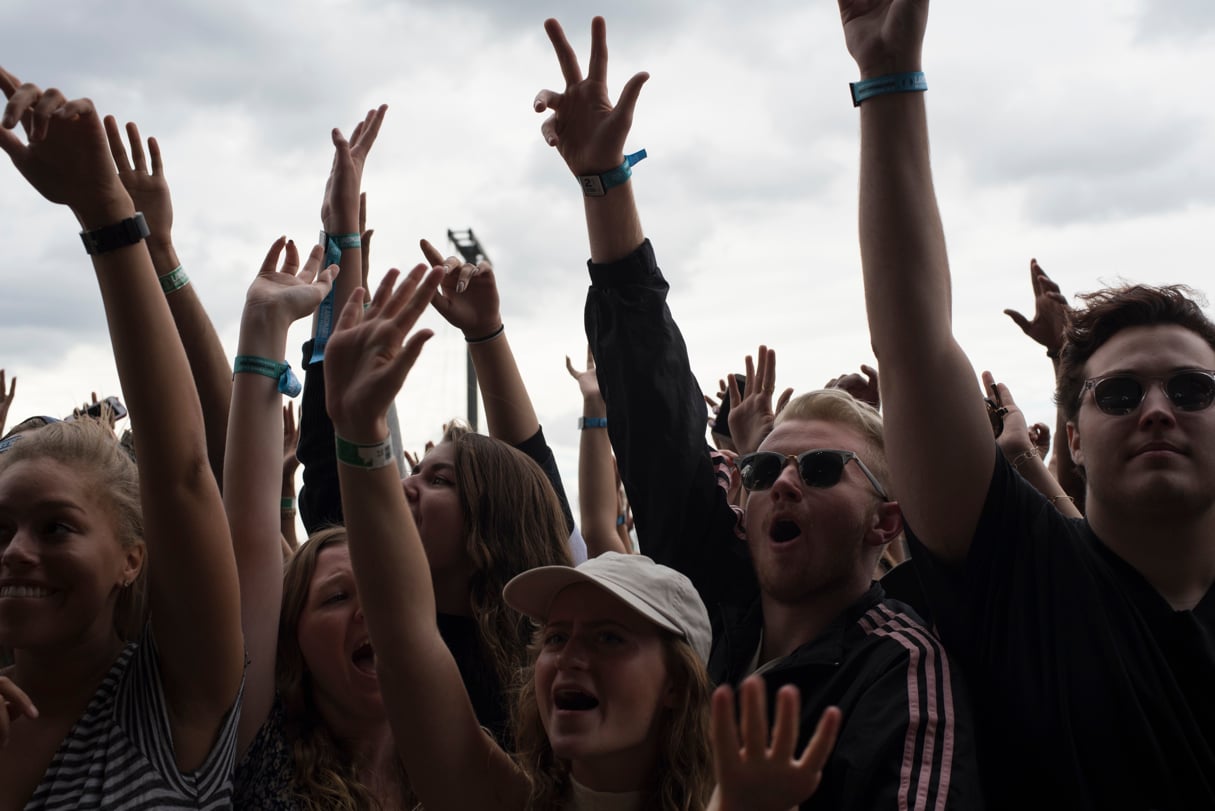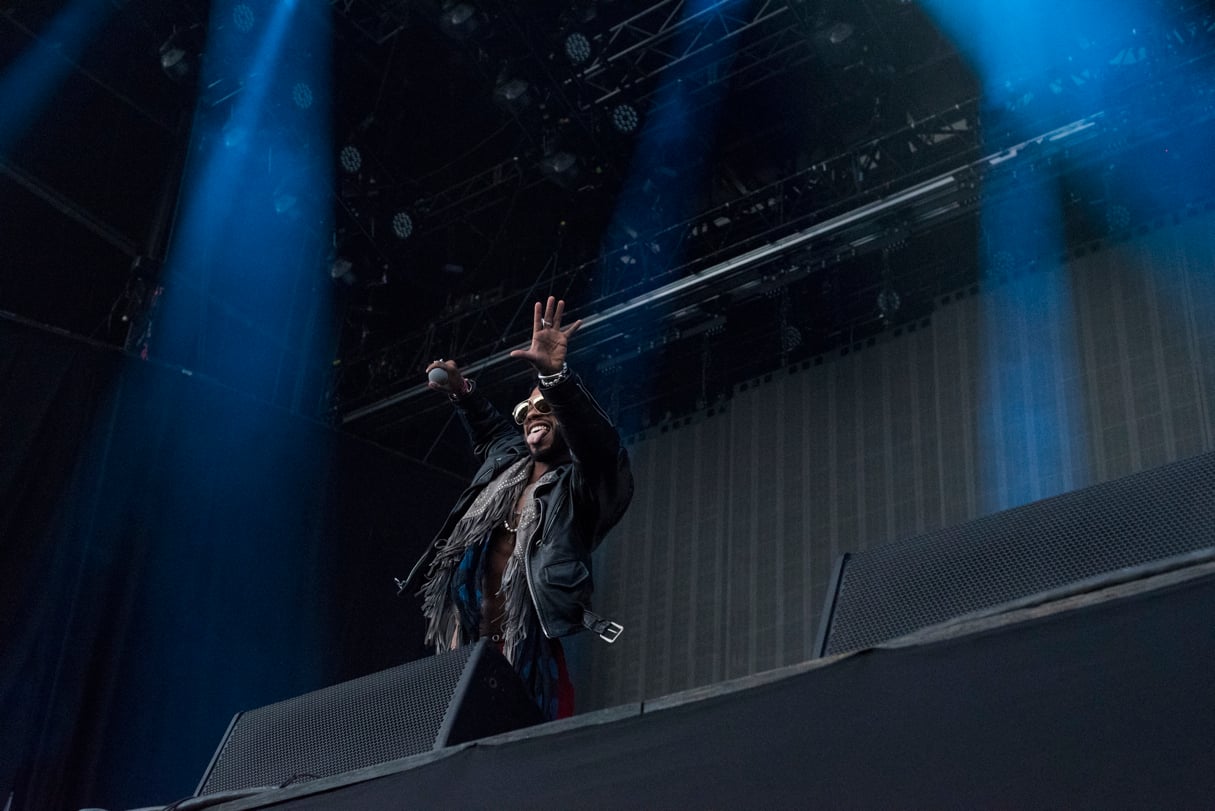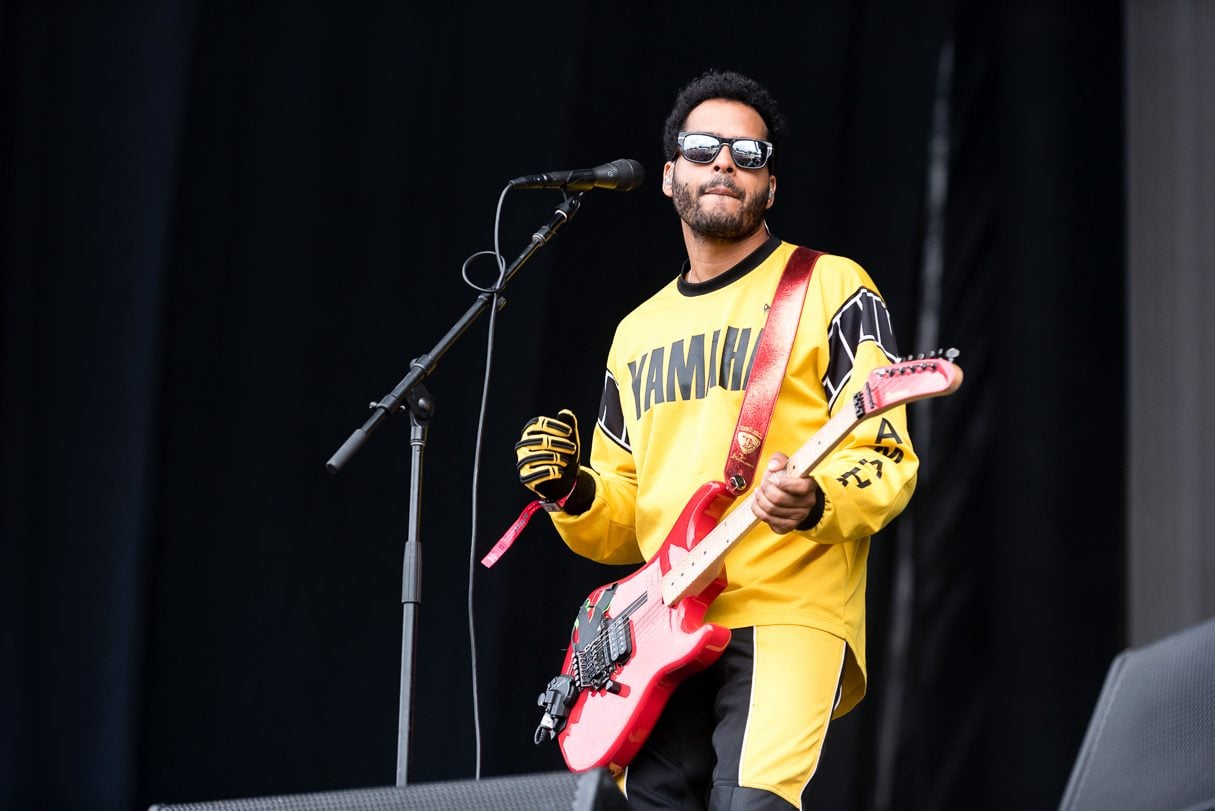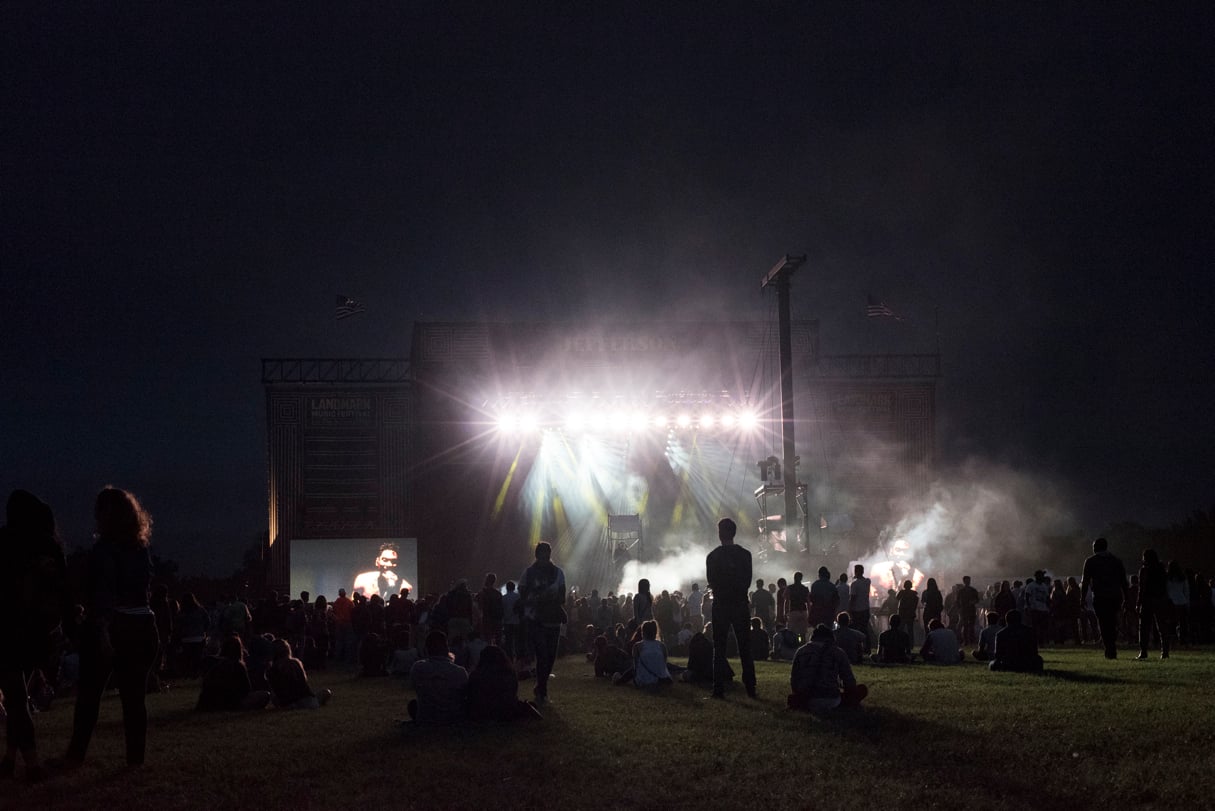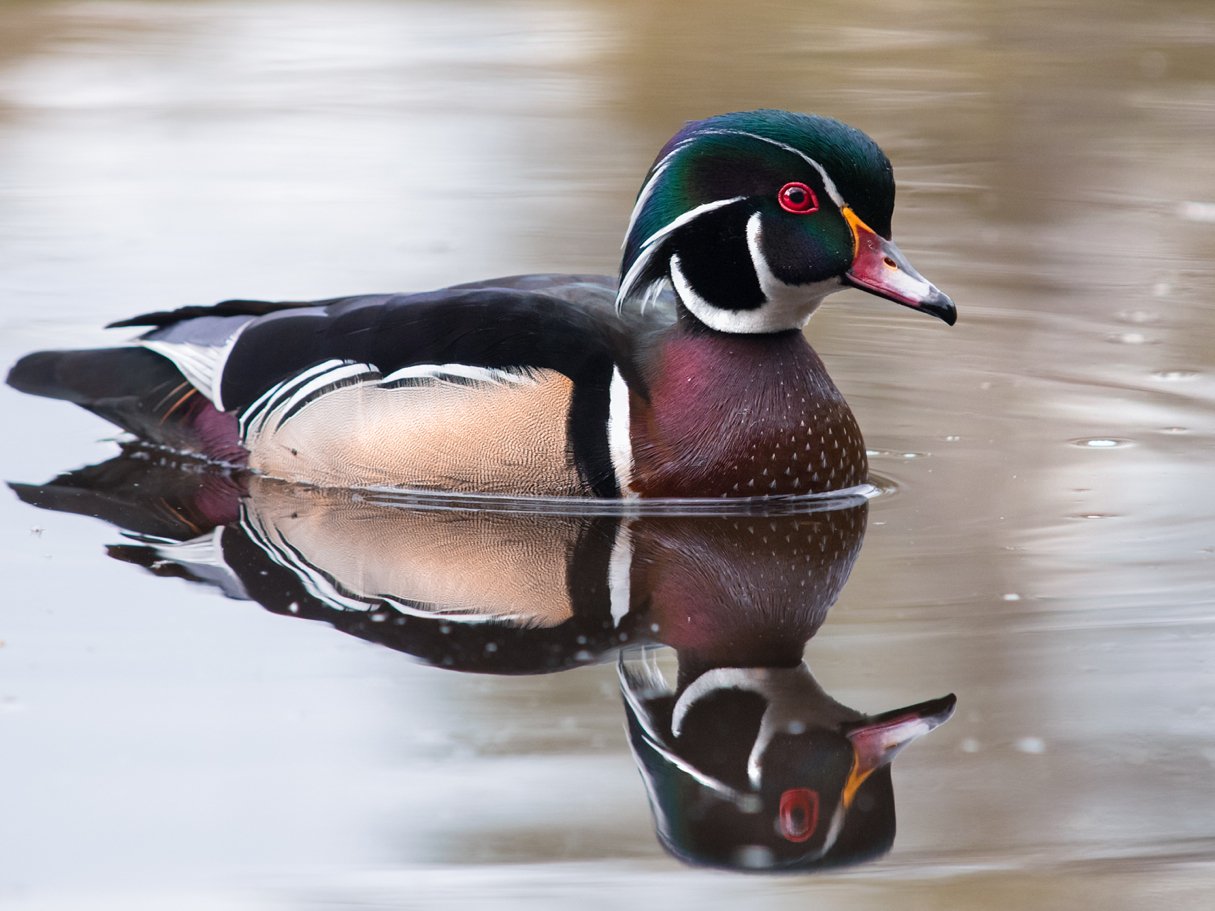 Sunday ended on a bit of a sour note with the revelation that The Strokes, whose garage-rock revival towered in the early 2000s, don't hold up as a nostalgia act, especially with Julian Casablancas often trailing off and forgetting to sing into the microphone. But the second day featured plenty of strong performances to take the edge off a disappointing closer. Ace Cosgrove, a rising emcee from Montgomery County, fought through a scratchy throat and spent most of his energizing set rapping from inside the crowd. Dan Deacon, doing whatever it is he does, turned his stage into a rowdy dance contest in which the first rule was to be "sassy as fuck," a condition he said was best embodied by a young man in a Chewbacca costume. A soaring, hour-long performance from TV on the Radio seemed to clear the overcast skies, as patches of blue appeared behind the stage when the band tore into hits like "Wolf Like Me" and "Winter." The second day's strongest set, though, belonged to penultimate act CHVRCHES, with the Scottish synthpop trio's soundwaves pouring down on perhaps the festival's largest single crowd, egged on by a prismatic light show and singer Lauren Mayberry's limb-twisting, microphone-swinging swagger.