Washington will have a new chef-driven pizzeria this week with the opening of Inferno Pizzeria Napoletana in Gaithersburg. Former Oval Room toque Tony Conte struck out on his own after nine years at the downtown DC spot, building a 40-seat restaurant close to his home.
Conte comes from a fine dining background, but you could say pizza is in his blood. His father moved to the United States from a small town near Naples at 17, and raised his family in New Haven, Connecticut where Conte worked in a Sicilian pizzeria during high school. The pies at Inferno speak to the Conte family roots; once the restaurant is running smoothly the team will seek the Verace Pizza Napoletana certification, which establishes the pies as authentically Neapolitan. If earned, Inferno will be the only VPN-certified restaurant in Maryland, joining a handful of pizzerias in the area such as 2 Amys and Pupatella.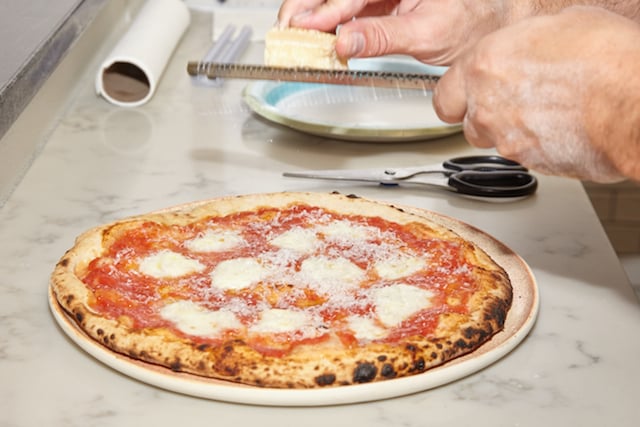 Certain staples are required to pass the VPN test, including Inferno's wood-burning oven—made by local producer Marra Forni—and dimensions of the crust. Still that doesn't mean the pizzas will be identical to others.
"It's kind of like NASCAR," says Conte. "Everything is supposed to be the same under the rules and regulations, but everyone is tweaking something. Same with Neapolitan pizza."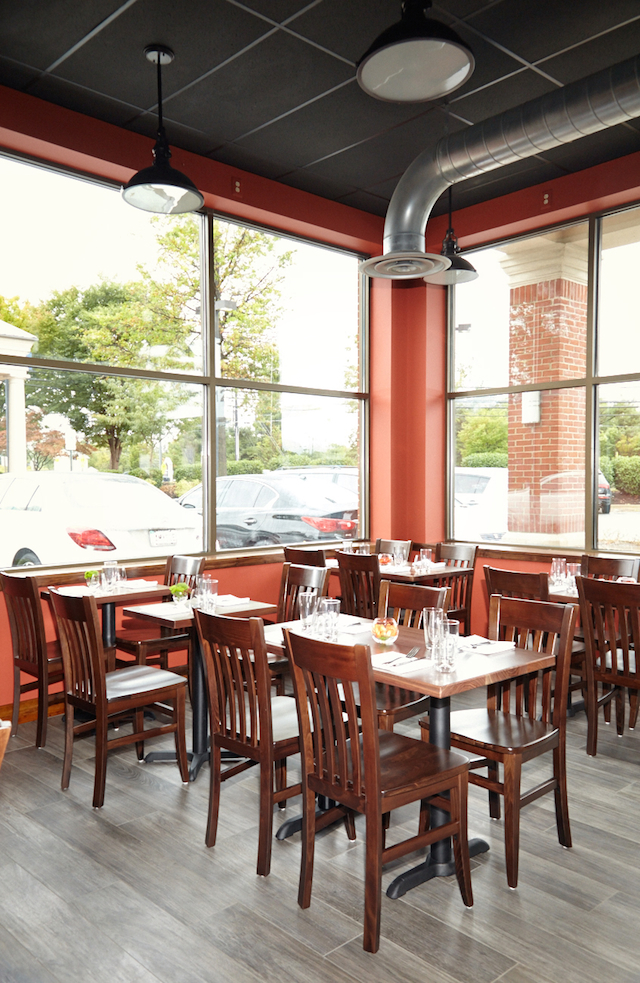 The opening menu will have seven pizzas, topped with creative combinations like potatoes, smoked onions, mozzarella, and rosemary, or porcini mushrooms with fontina. Appetizers also center around the wood-fired oven, such as ember-roasted beets with chili-spiked yoghurt and pecans, or burrata cheese with speck and plums (roasted and pickled). Starting in the next few weeks, Conte will use the oven for meat and seafood entrees, and eventually may offer a separate tasting menu for guests at the four-seat counter overlooking the kitchen.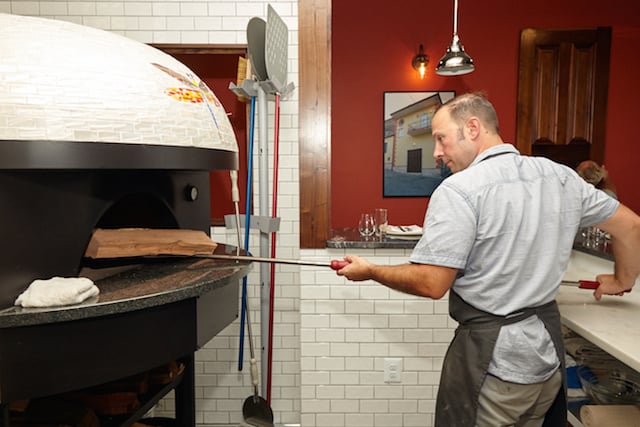 While Inferno has its ambitious elements, others are more familiar for a neighborhood pizzeria. Guests can design their own pies with staple ingredients like pepperoni and veggies, and the kitchen plans to offer carryout (not delivery). Though there's no room for a bar in the cozy space, diners can wash down the fare with a small selection of Italian wines and beers, plus a few local options.
Inferno will initially open for dinner this week—stay tuned for an official date—with weekend lunch service to begin later.
Inferno Pizzeria Napoletana. 12207 Darnestown Rd., Gaithersburg; 301-963-0115. Open Tuesday through Thursday, 5 to 10; Friday through Sunday, noon to 10. Closed Monday.