Couples planning their wedding day have enough anxiety with all the decisions there are to be made, but Benjamin (Ben) Rindner and Isadora Martin-Dye decided to add one more thing onto their plate: renovating their venue. Turning their home, Rixey Manor, into a wedding venue was no small task, but the results are stunning, and we've got the photos from Sweet Tea Photography to prove it.
Like B&G on Facebook | Follow B&G on Instagram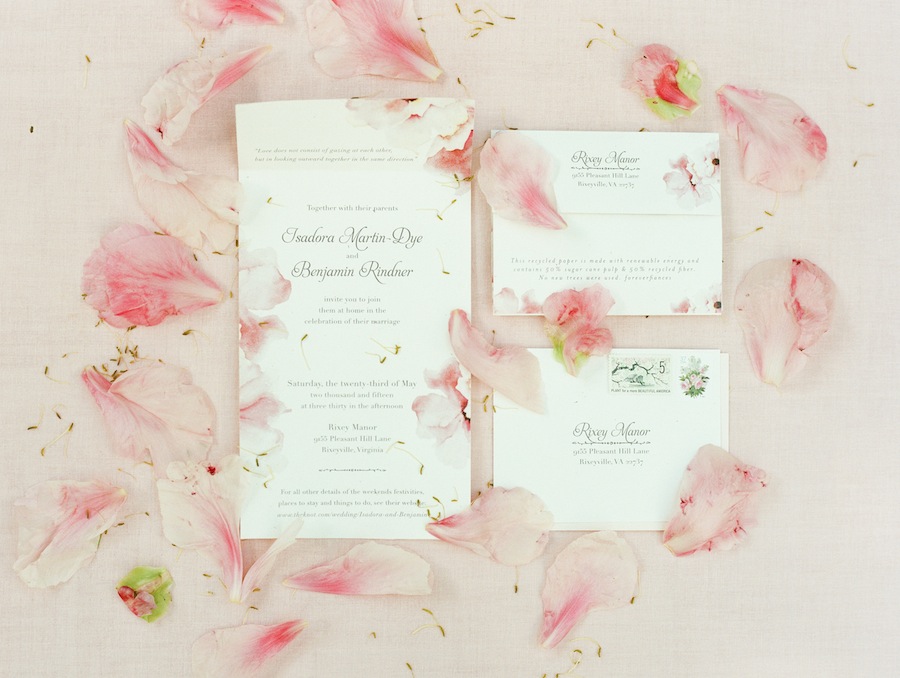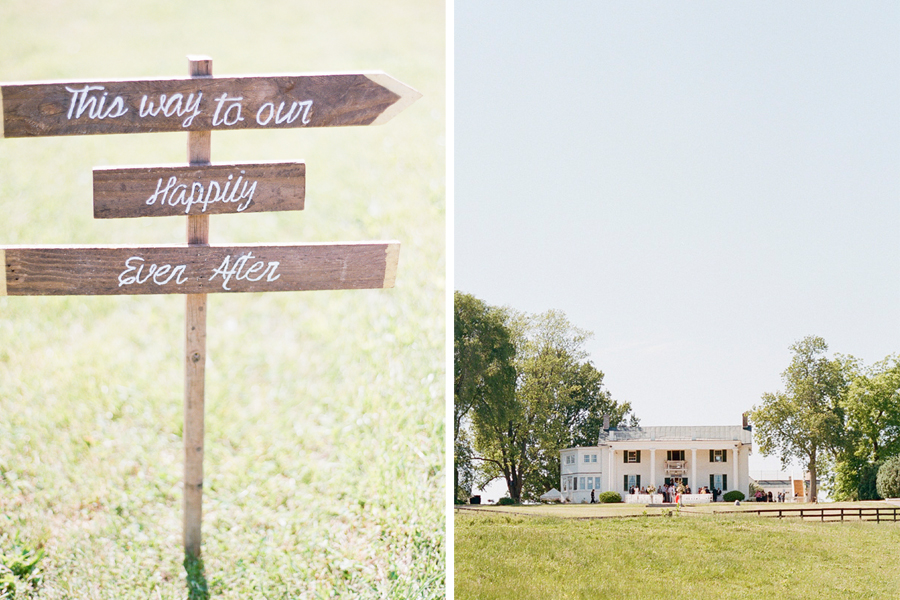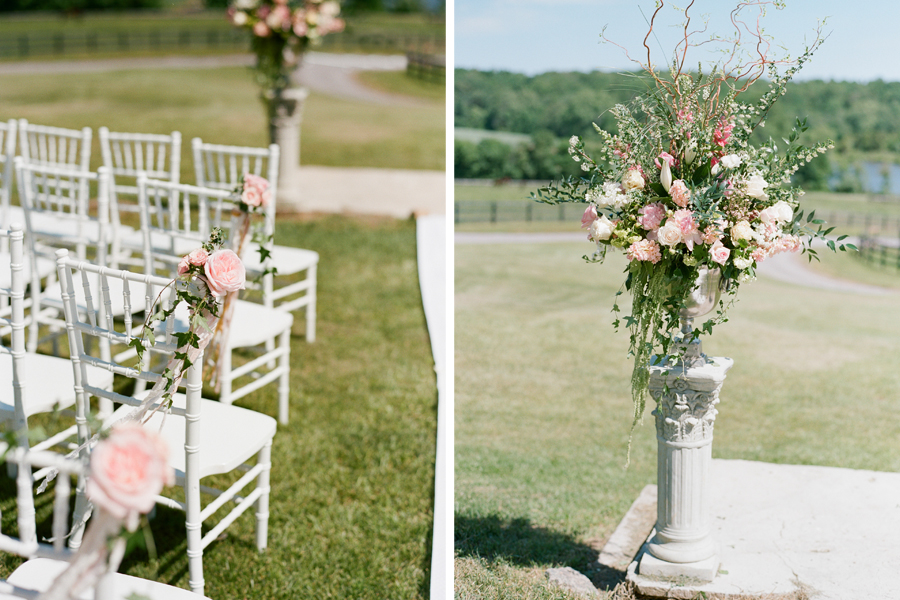 Though it wasn't love at first sight for Isadora or Ben, they struck up a friendship at the West Hollywood bar he worked at that was her weekend hangout. They slowly became more than friends, but their relationship quickly escalated when Ben got in a car accident. Unable to go up and down his staircase at home, he moved in with Isadora.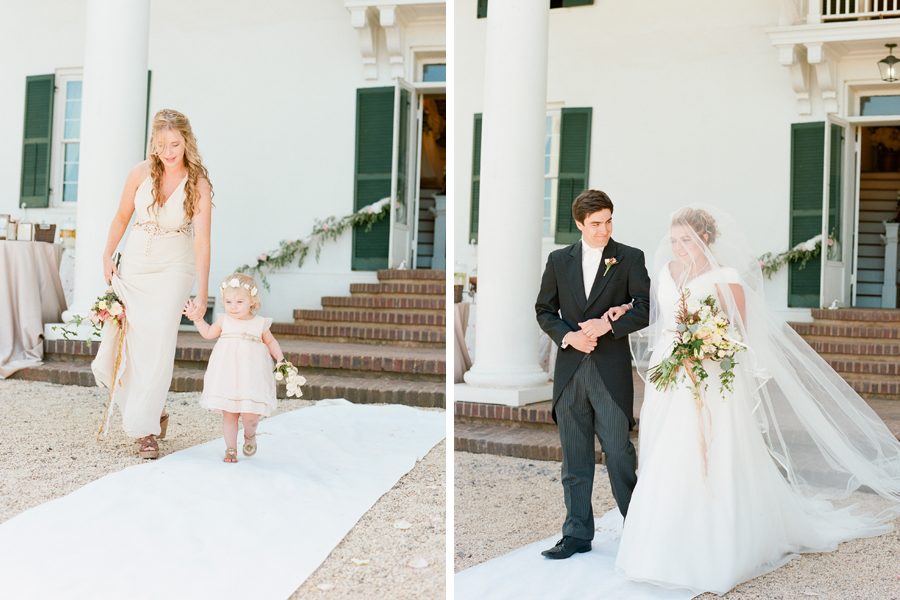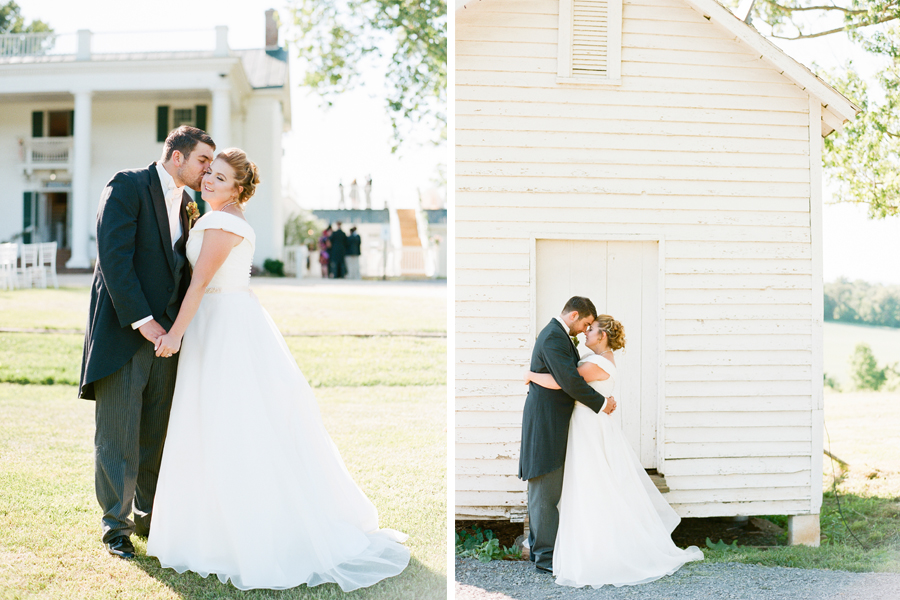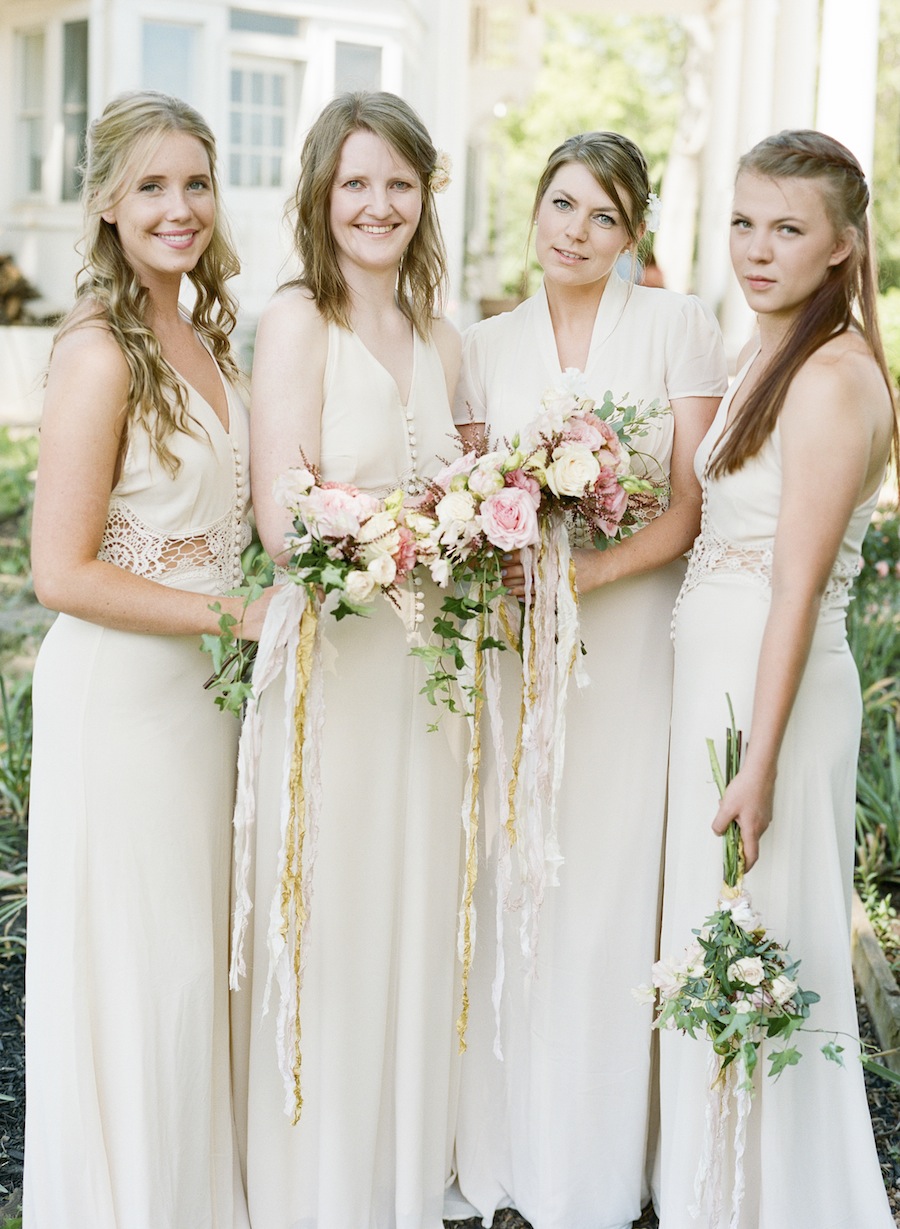 They'd dated six years when they decided to move across the country to Virginia, where they planned to renovate Rixey Manor, adding a ballroom and turning the 200-year-old family home into an event space. Before they left West Hollywood, Ben had arranged farewell drinks with a few close friends, and it was there, in the packed restaurant, that Ben got down on one knee and asked Isadora to be his wife.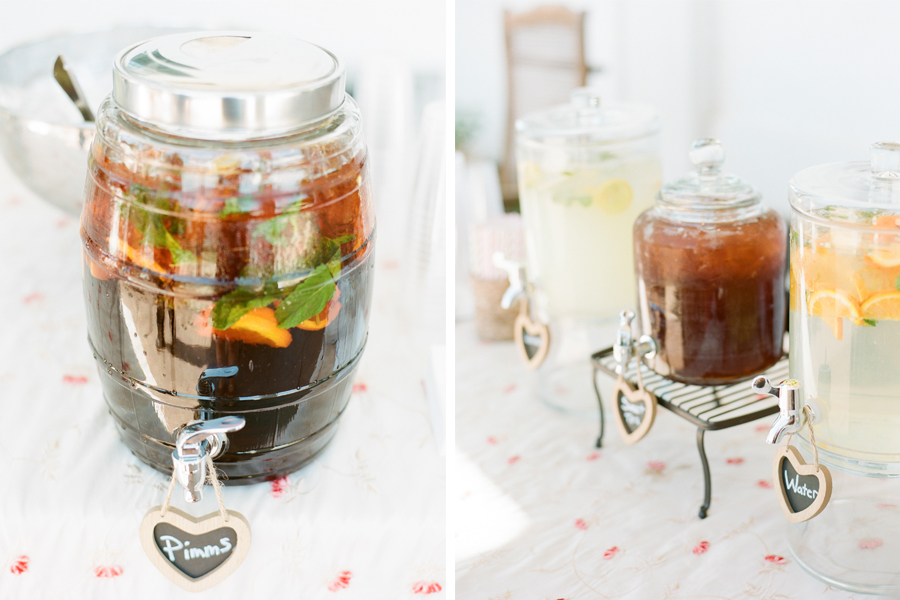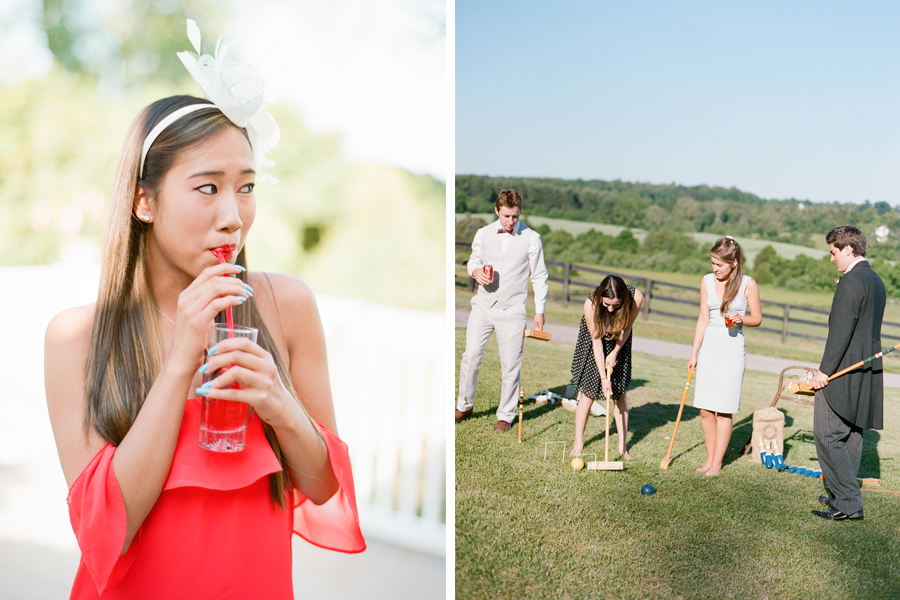 Two years into their engagement, after moving and completing the renovations on Rixley Manor, Ben and Isadora tied the knot on their own property on May 23, 2015. The ladies were asked to wear hats, while the gentlemen in attendance were asked to wear "Kentucky Derby" styles, an aesthetic that perfectly matched the simultaneously rustic and stately venue.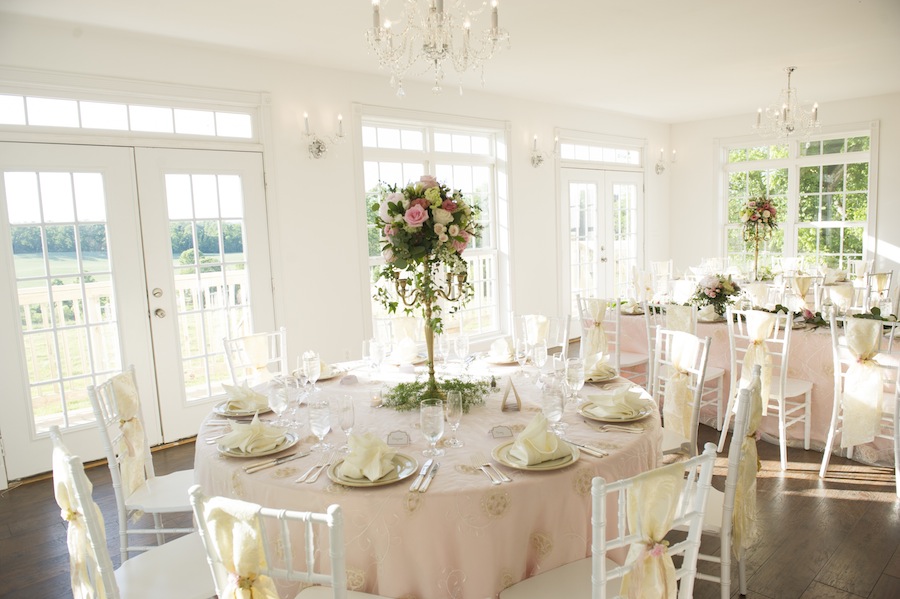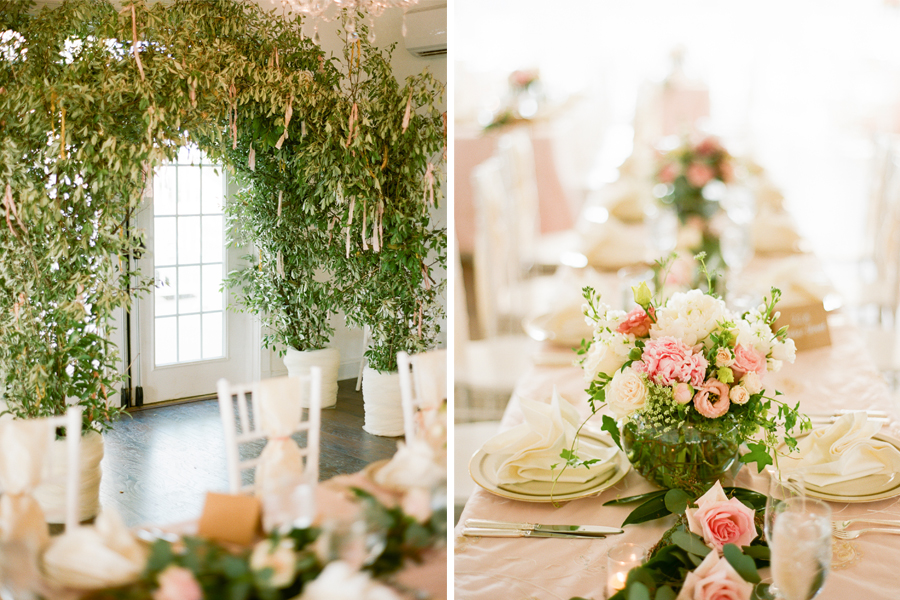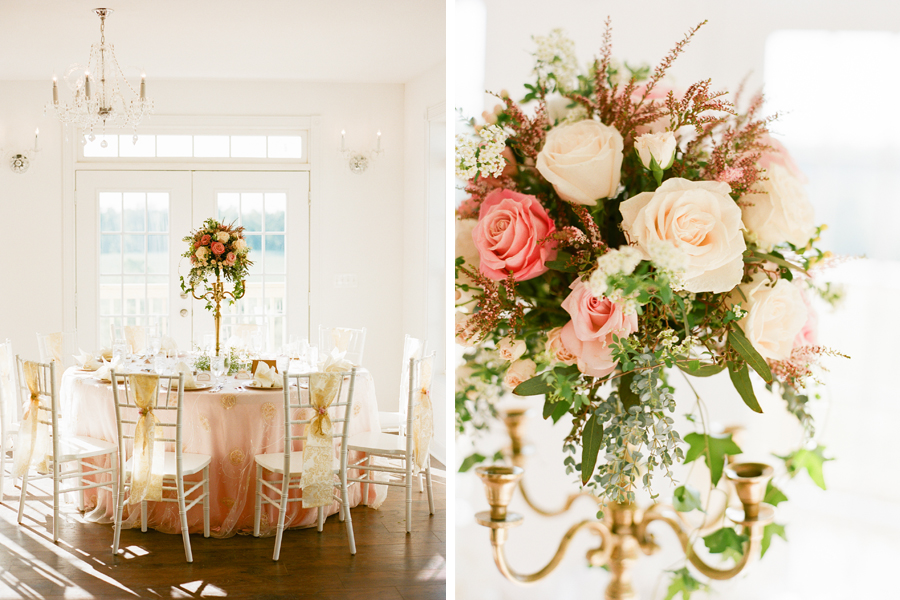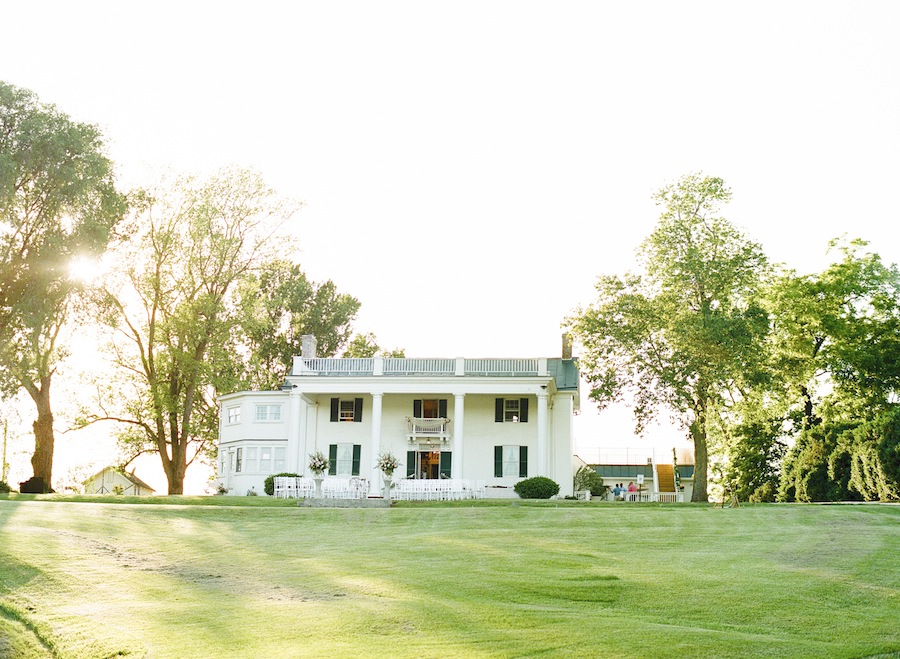 For the reception, the groom brought in his obsession with Harry Potter through a Harry Potter-themed photo booth, complete with props, a Platform 9 3/4 backdrop, and frog-shaped jello shots for sustenance. At sunset, they cut their raspberry champagne cake on the rooftop of the manor and as they watched the light fade over surrounding mountains.
VENDORS
Venue: Rixey Manor | Photographer: Sweet Tea Photography | Bride's Gown: Ava Laurenne Bride | Makeup Artist: Sara Dodson | Event Coordinator: The bride and groom, owners of Rixley Manor | Wedding Cake: Gateau | Florist: Good Earth Flowers | Caterers: A La Carte | Transportation: AA Lightfoot Transportation Inc | Music/Entertainment: Sound Design | Invitations: Forever Fiancés | Photo Booth: Photo Booth of Charlottesville
Hunting for your dream venue? Start with our list of the best venues in the Washington area.
Correction: Rixey Manor was called "Rixley Manor" in a previous version of this post. The correct name is Rixey Manor.