Thin, wood-fired pizzas are abundant in Washington, but less than a dozen restaurants in the area can rightly call their product Neapolitan (not "Neapolitan-style"). To achieve the stamp of authenticity restaurants must go through rigorous testing by Verace Pizza Napoletana (VPN), a Naples-based organization founded to protect the city's iconic dish. The latest restaurant to join the club: Pizzeria Orso, helmed by chef Bertrand Chemel.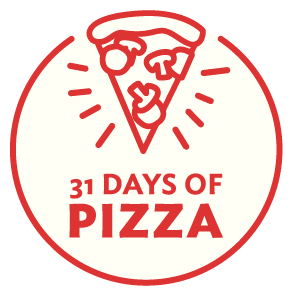 Neapolitan pizza holds DOC status, short for denominazione di origine controllata, or "controlled designation of origin." Like Parmigiano-Reggiano cheese—or Champagne in France—the label is a government-protected stamp of authenticity that guarantees a level of quality, and often protects centuries-old traditions. In order to serve "pizza DOC"—a dish first introduced in DC at 2 Amys—chefs partake in months of training and testing. The Washington Post followed Chemel through part of the process, which includes shaping the dough to a specific dimension, using particular ingredients ("00" wheat flour, San Marzano tomatoes), and cooking the dish in an oven that's heated to no less than 900 degrees.
Just because a pizzeria is VPN-certified doesn't mean all the pies are Neapolitan. Orso still serves plenty of unorthodox creations topped with figs and speck or smoked tomatoes; only the margherita with buffalo mozzarella or cheese-less marinara are considered DOC.
Orso is celebrating its new status by serving the margherita and marinara for $7.95 each, plus any of the pizzas (minus the weekly special) for $10.95 through October 31, during lunch and dinner.