With the next Nerd Prom months away, DC's biggest political nerds need a new opportunity to dress up. And Halloween offers the perfect opportunity. With election season on the horizon, political costumes are predicted to be very popular this year, with 774,000 adults choosing to dress up as a political character, according to the National Retail Federation.
To get your costume creative juices flowing, here are five political characters we're expecting to see a lot of this Halloween.
Hillary Clinton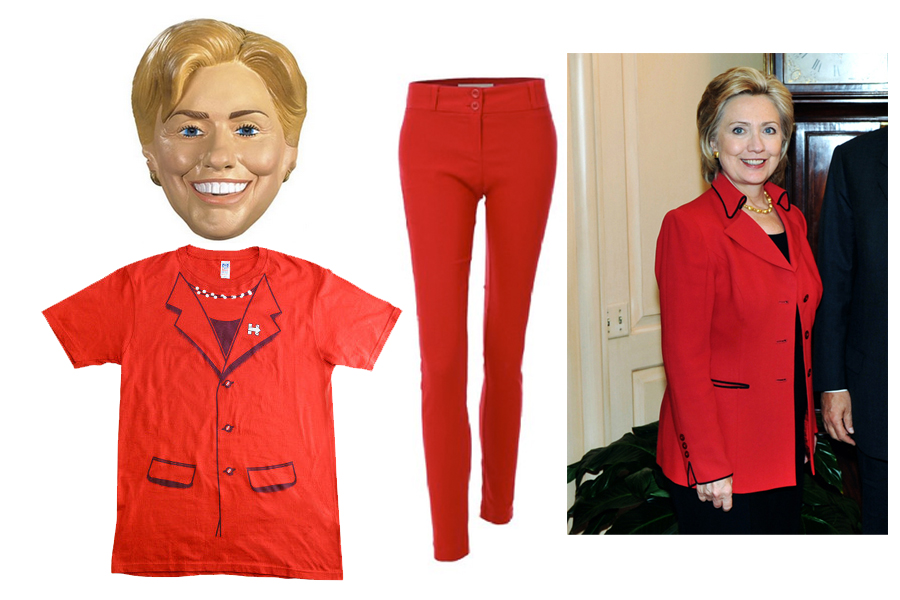 As Hillary Clinton has become more comfortable mocking her own fashion sense, she's expanded her election promo products to include "The Everyday Pantsuit Tee" ($30 at HillaryClinton.com) in honor of her style. Just pop it on with some red pants, $22.09 on Amazon, and a Hillary Clinton mask, $17.99 on Amazon, and you're ready to party.
Carly Fiorina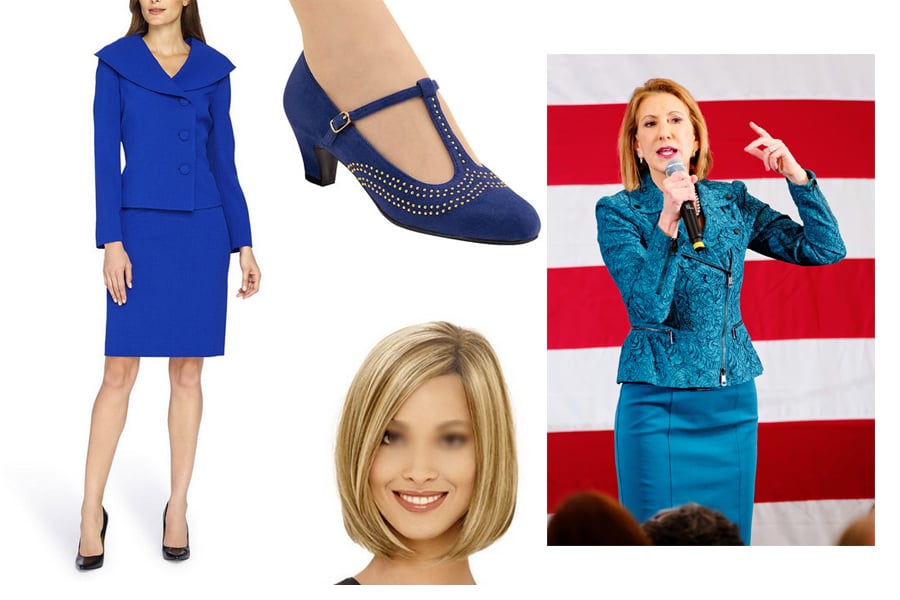 If you really want to pull off Carly Fiorina's power look from the CNN Republican debate, you'd need a sizable costume budget: her electric blue St. John suit was a cool $1,700, and the heels she stood in for the three hour debate were Manolos. But you can re-create the look with this lower budget ensemble, including a Tahari blue suit, $100 at Nordstrom, blue t-strap heels, $17.49 at AmeriMark, and a blonde bob wig, $22.99 at Amazon.
Donald Trump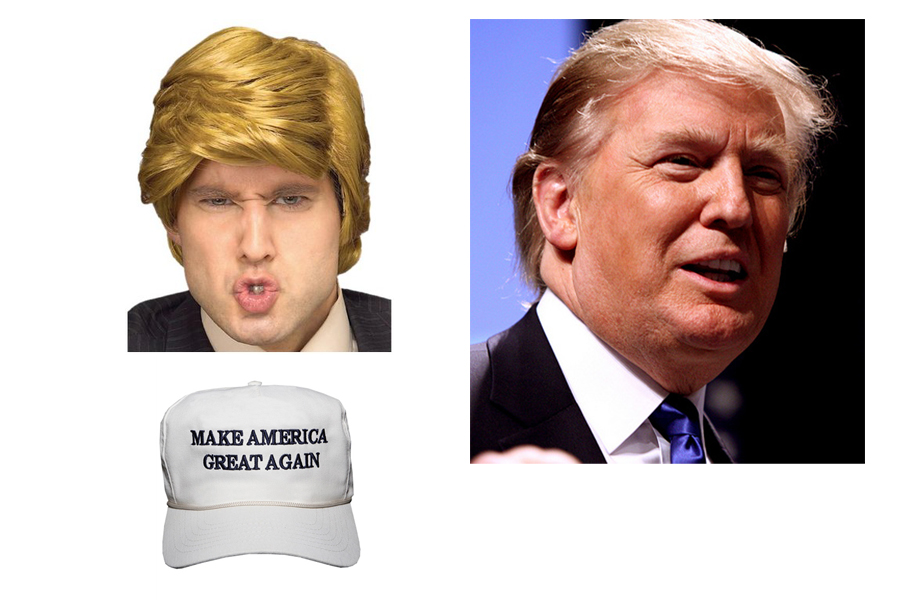 It's all about the hair. We're going to assume you already have a suit, so just add this $15 wig from Amazon, and you're done. If you really want to earn some brownie points, you can throw on a "Make America Great Again" hat ($25 at donaldjtrump.com) as well.
Bernie Sanders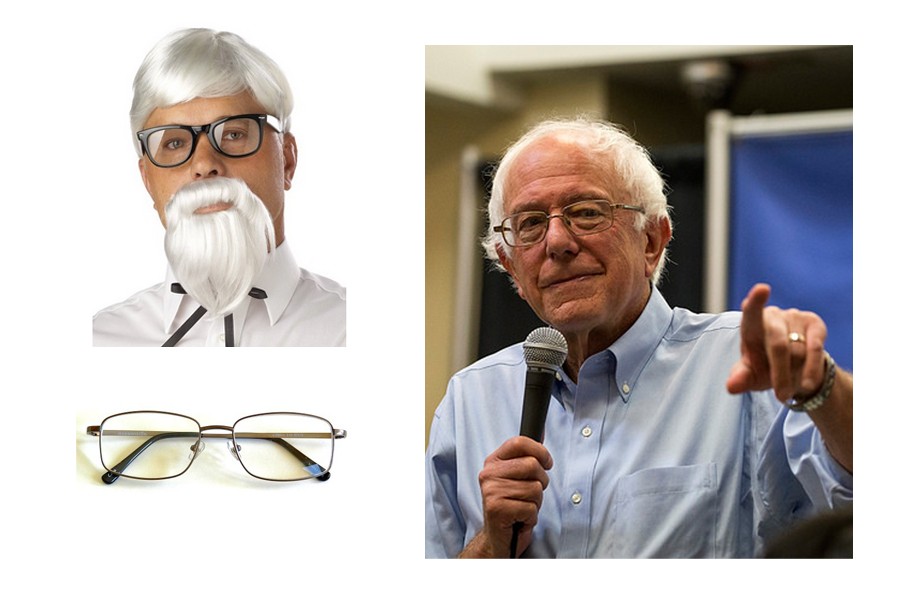 Thanks to an amazing SNL skit starring Larry David as Bernie Sanders, the Democratic candidate is fresh on the public's mind for political costumes this Halloween. Don your best old-man suit, wear a white hair wig (happily, half of a Colonel Sanders hair set, $12.39 at Amazon, will work) and a pair of wire-rim glasses ($6.14 at Amazon).
John Boehner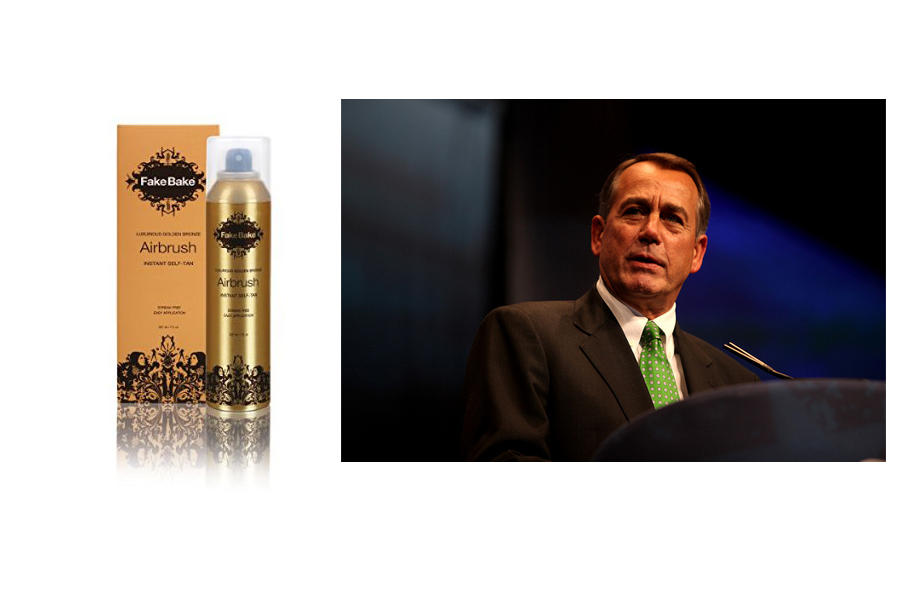 Though he's ready to head back to his condo in Florida, a delay in getting a new Speaker of the House may keep Boehner in DC for a while yet. But that doesn't mean his tan has to fade without the Florida sun: you can be Boehner at his orangest this Halloween with the help of cheap spray tan ($14.88 at Amazon) and a black suit. Of course, you'll probably want some tears to go with it. Here's a video explanation of how to make realistic-looking tears with aloe vera gel.