One of the beautiful things about getting married in Washington is all the venue options that surround the city in the gorgeous countryside. Krista Edelman and John (Carter) Cowardin planned theirs for King Family Vineyards where they could snap some stunning portraits with Shandi Wallace Photography with the misty Blue Ridge Moutains behind them.
Like B&G on Facebook | Follow B&G on Instagram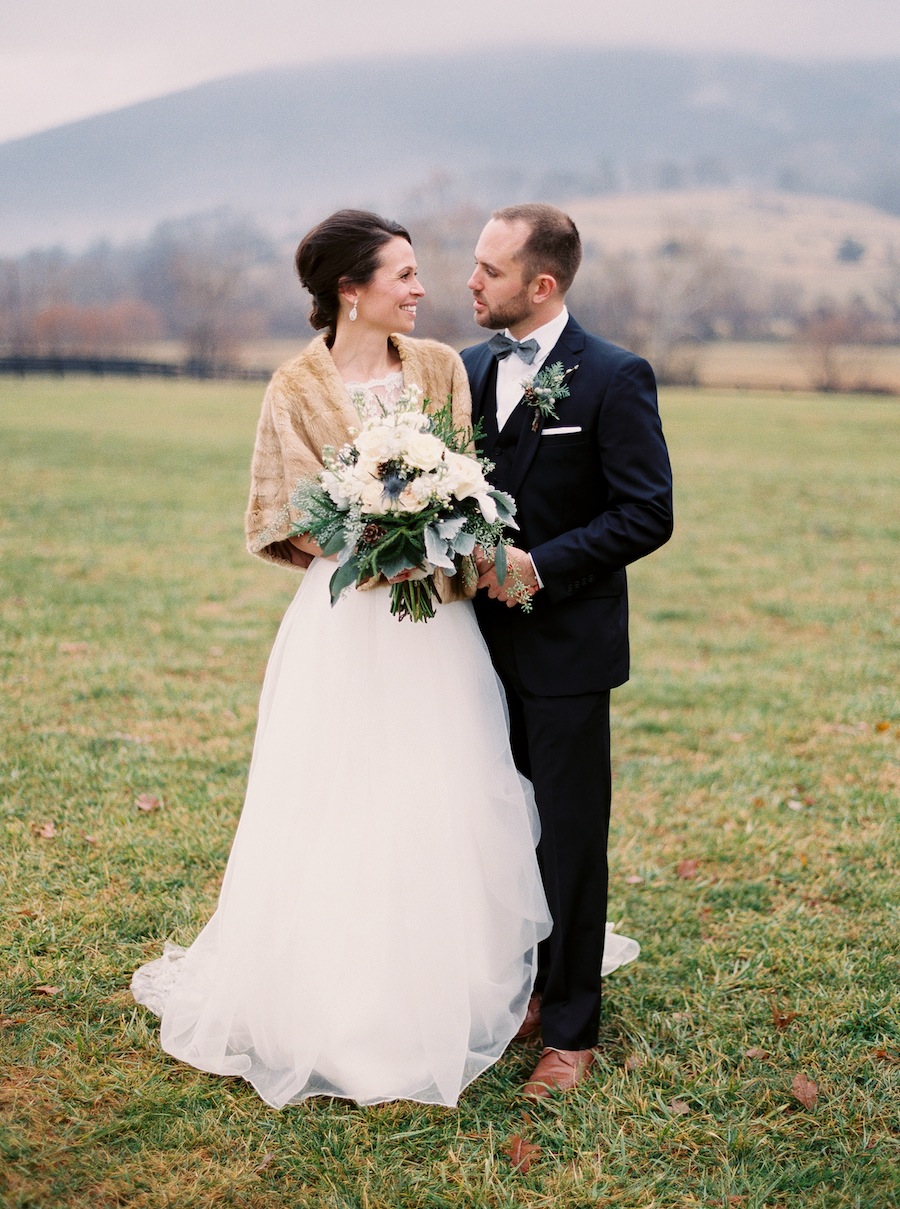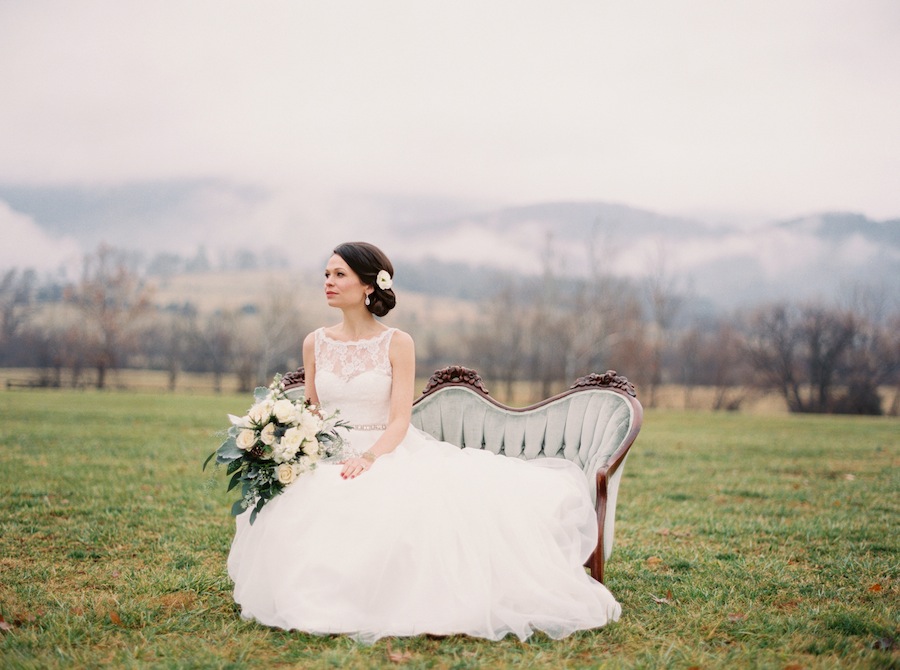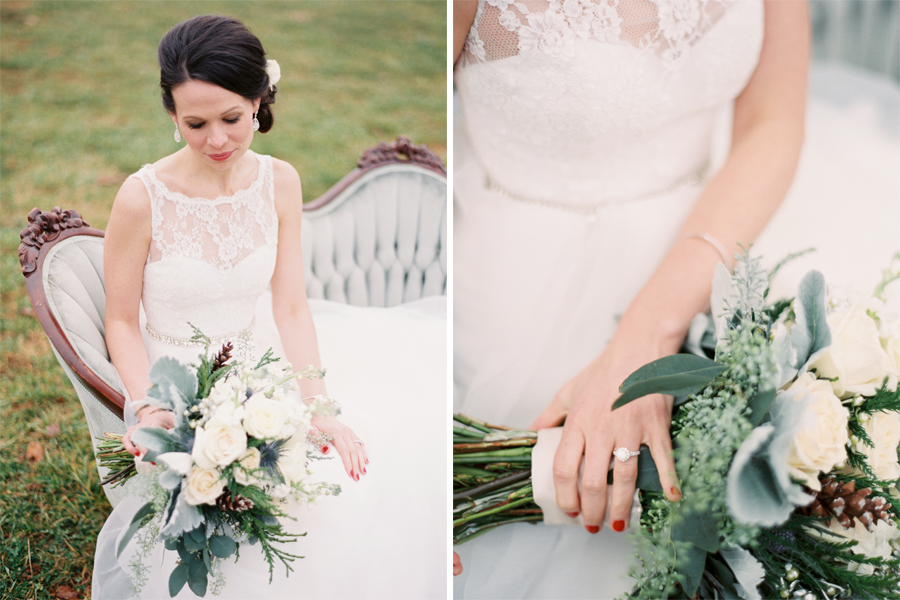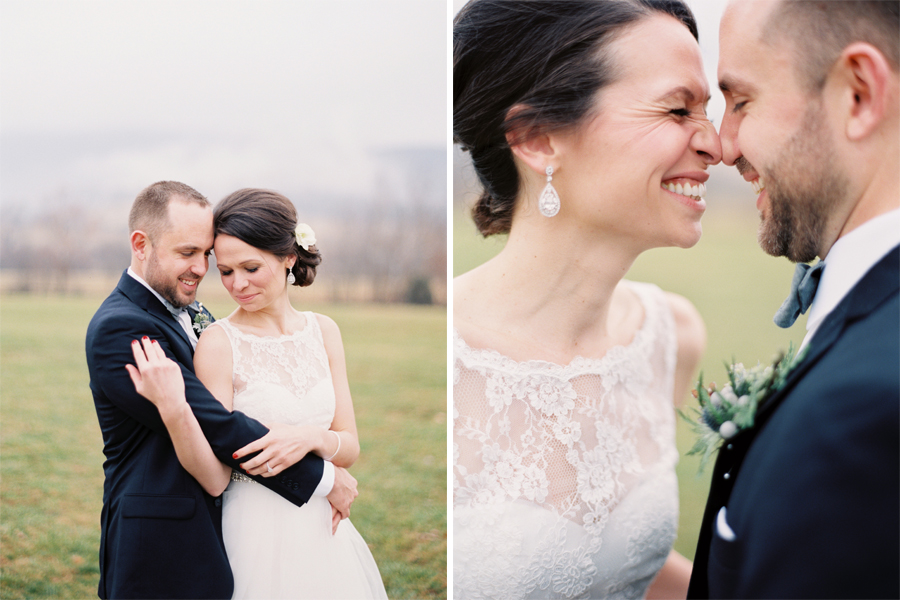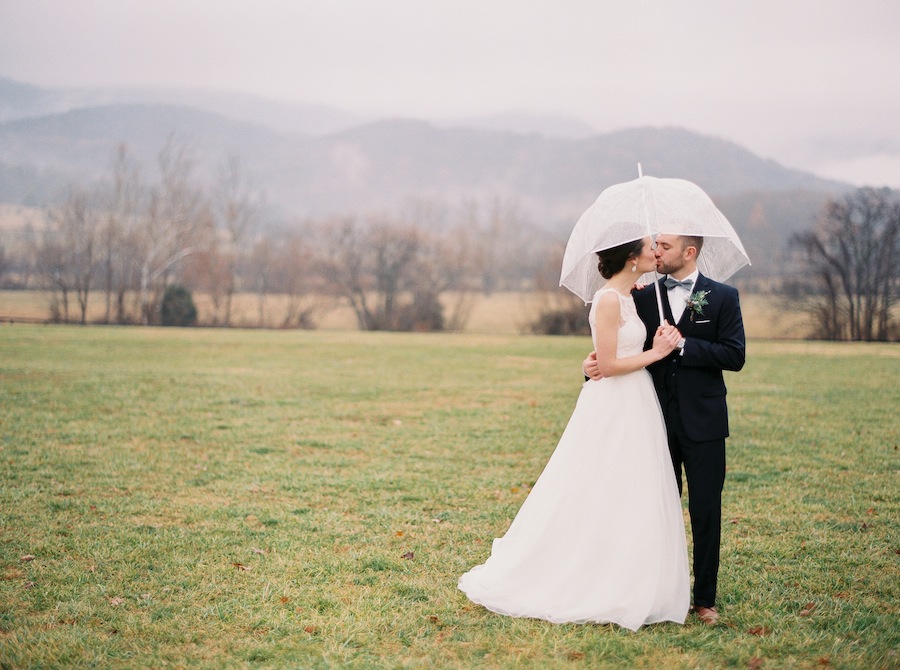 Though their lifestyles could not have been more different—Krista's schedule revolved around studying for medical school, while Carter planned his weeks around drinks with friends and mountain biking excursions—they crossed paths when a mutual friend brought them together at a bar. Carter was convinced that Krista was way out of his league, but when their first meeting quickly turned into nightly phone calls, leading up to a first date.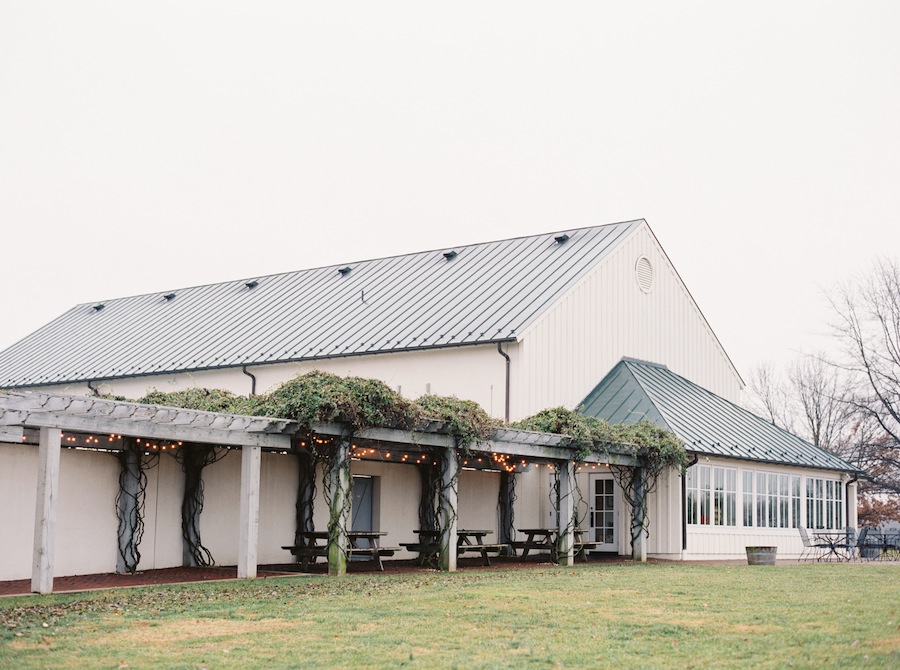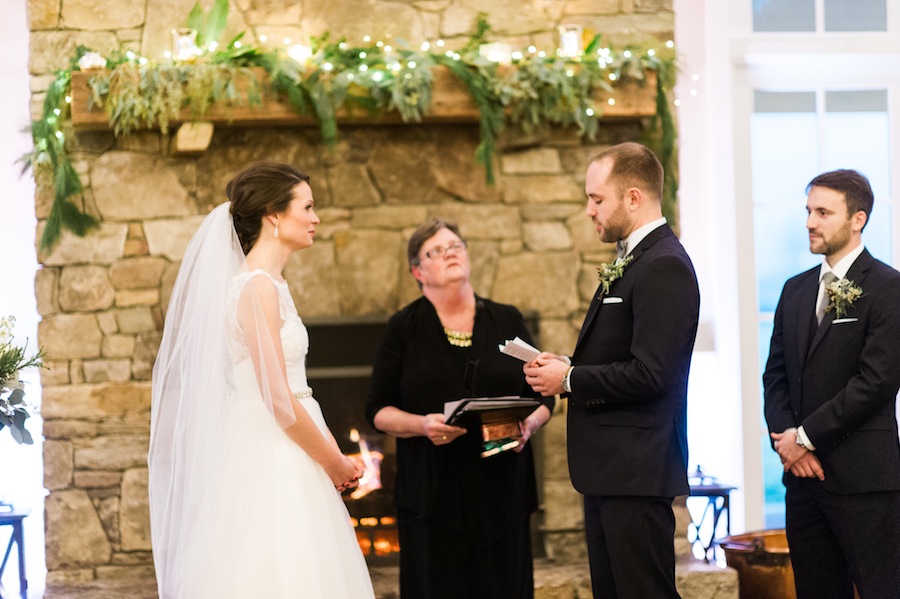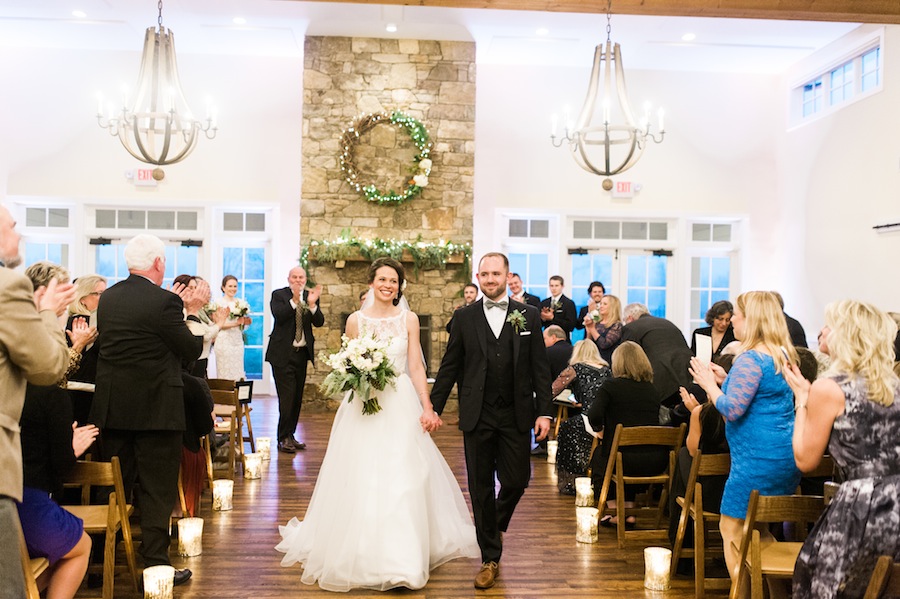 Finally, they met for drinks at a restaurant in Richmond. "What a bizarre night!" says Krista. "We were inadvertently sat beneath a projection of 1970s soft core port on the concrete wall above us—just the two of us beneath this projection with all of the restaurant looking above us." After downing multiple glasses of prosecco, the pair fled the restaurant for a more low-key eatery that welcomed them with hot dogs and a live band. They'd dated for four years when they took a trip to Krista's grandparent's beach house in Delaware. On the first night, Carter insisted that Krista join him on the home's balcony while he took photo of the sunset. When she came outside, he had set the camera to take a photo, just in time to capture the stunned look on her face as he got down on one knee.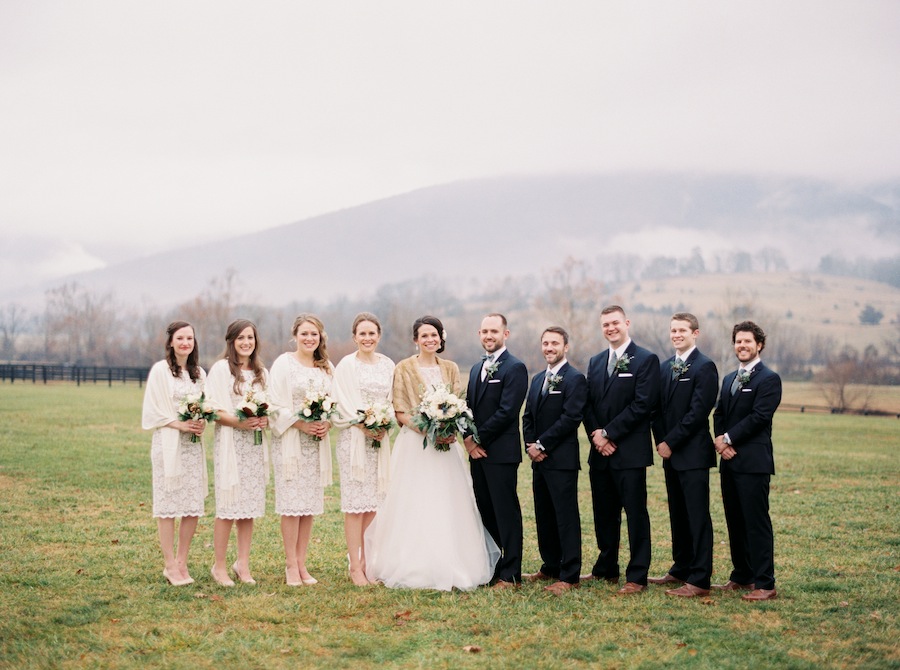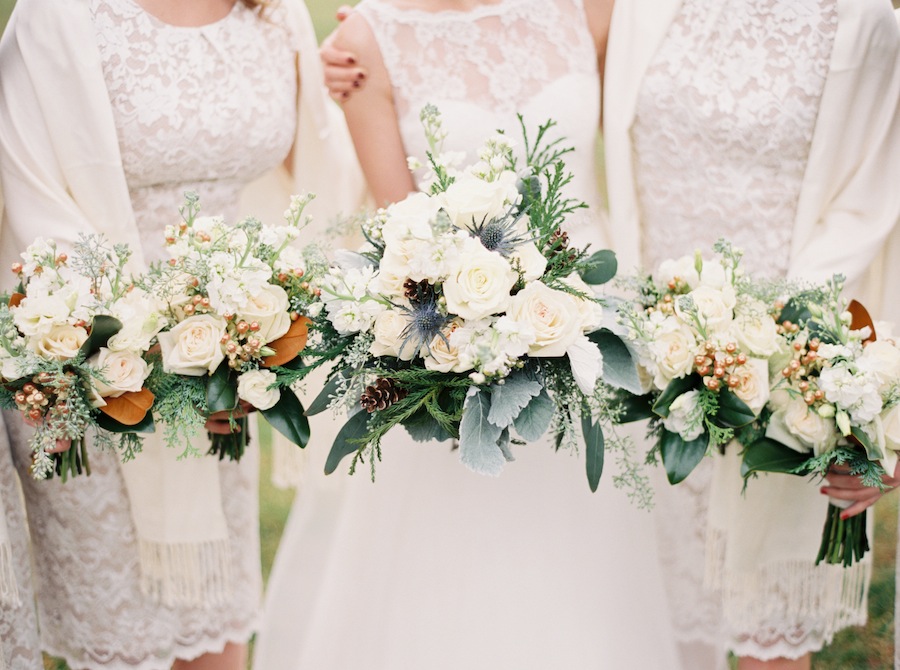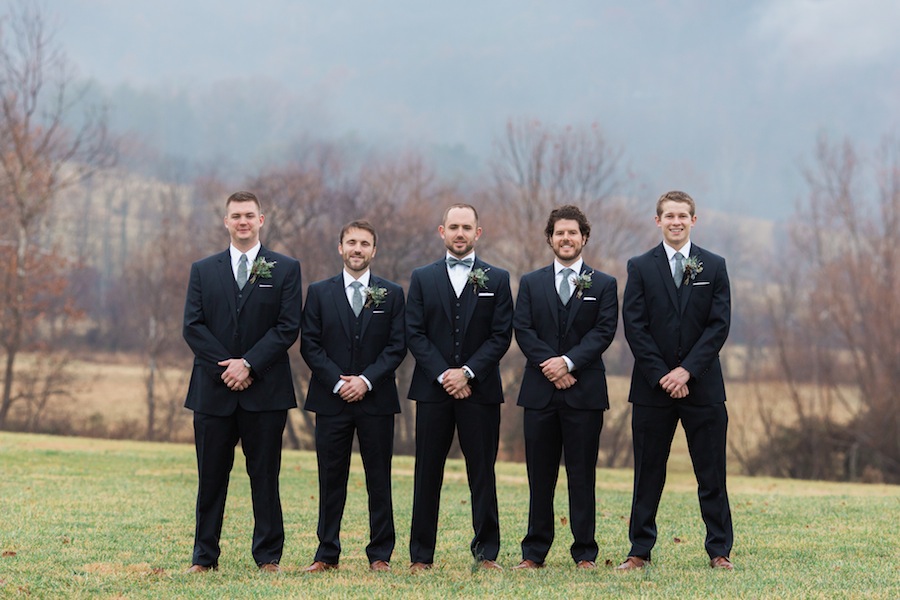 When it came to planning their wedding, Krista knew from the start that she wanted a winter wedding. Bouquets filled with pinecones, cozy fur wraps, candles, and touches of pine all contributed to the seasonal decor, with a bar filled with beers hand-selected by the groom to keep the party warm.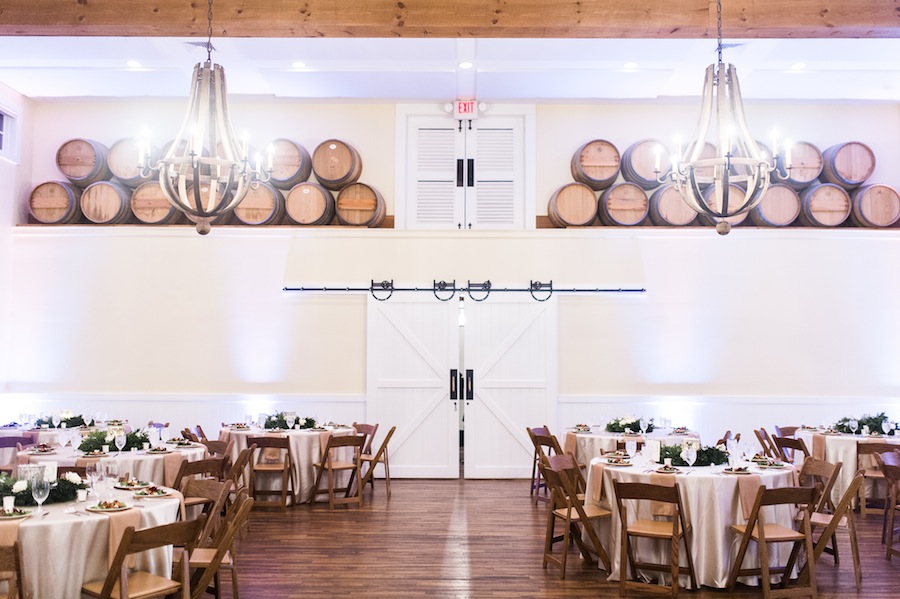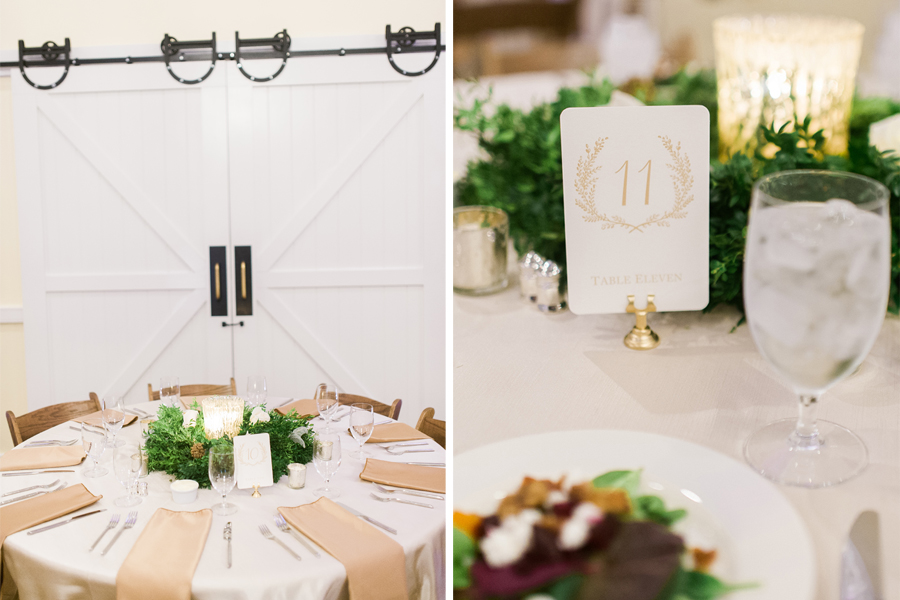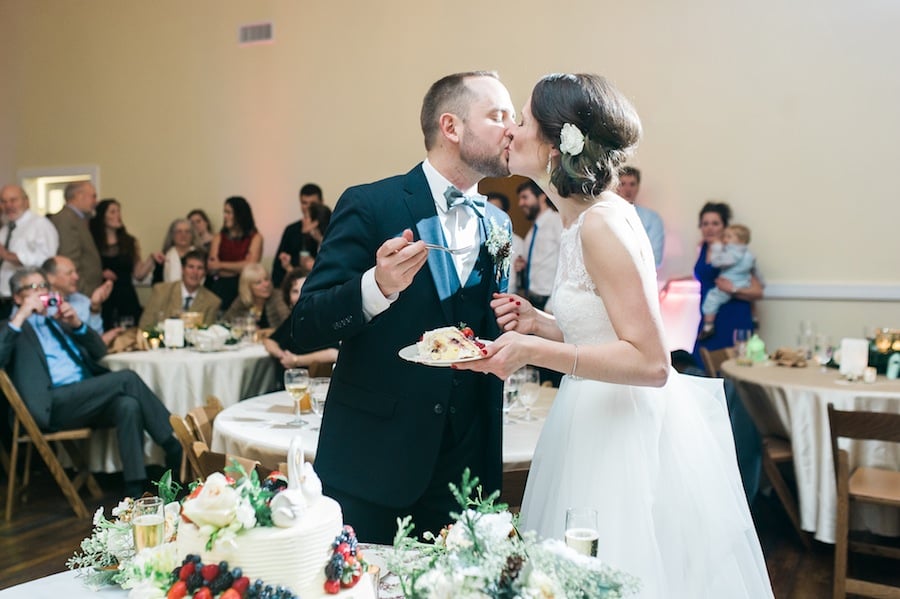 But even when the wedding was over and the guests pilled back on the buses to head back to Charlottesville, the party didn't end. The bride and groom went out with their guests to local bars, spending the final hours of their wedding day surrounded by their closest friends.
VENDORS
Venue: King Family Vineyards | Photographer: Shandi Wallace Photography | Bride's Gown: Wtoo, Bella Rosa Bridal | Groom's Tux: Jos. A. Bank | Cake: Whole Foods | Florist: Nancy Hugo | Caterers: Beggar's Banquet | Transportation: UVA Buses | Videographer: Ian's Creations | Music/Entertainment and Lighting: Playback DJ | Invitations: Wedding Paper Divas
Looking for beautiful wedding attire for you and your bridesmaids? Start here.