One of the most highly-anticipated restaurant openings of the year is almost here: The Dabney, which is slated to debut by the end of this week. Chef/owner Jeremiah Langhorne left his post as chef de cuisine at Charleston's highly-acclaimed McCrady's two years ago, and has spent the interim time with business partner Alex Zink transforming a set of 19th century row homes in Shaw's Blagden Alley into a 55-seat restaurant focused on Mid-Atlantic cuisine.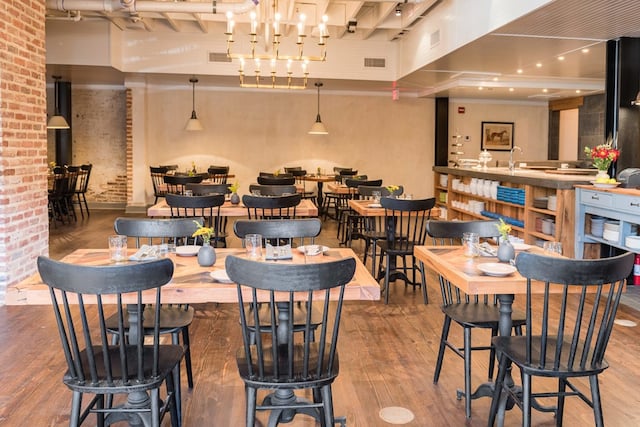 What makes the Dabney stand out from other locally-focused restaurants is the interplay between old and new, and the depth to which Langhorne explores the culinary traditions of the region. The cornerstone of the restaurant is a ten-foot hearth visible from the warmly-lit dining room, similar to those found in 19th century homes. Oak and hickory logs fuel a fire at the center, though the idea isn't to cook over open flames—hot embers heat a cast-iron griddle, or can be put in a "burn box" for roasting, while whole ducks and chickens can be hung to smoke.
"You have so much control and a better depth of flavor," says Langhorne of the hearth. "A lot of people look at it as limiting, but I see endless possibilities."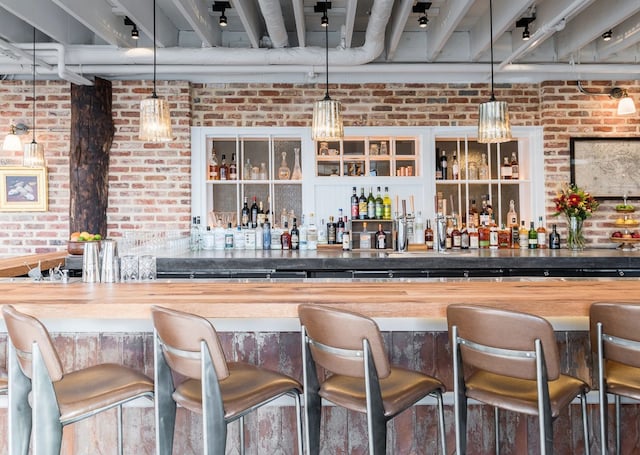 Much of Langhorne's inspiration comes from historical cookbooks, like one he always keeps in the kitchen: Good Housekeeping in Old Virginia. The recipe collection was published in 1879, and includes a number of Langhorne's family formulas; the chef was born in DC and raised in the Shenandoah Valley, where his lineage dates back over a century.
"It's a great way to humble yourself," says Langhorne, flipping through the pages. "Whenever I feel like I'm really clever, I'll look in here and see that someone did it 200 years ago with half the equipment and technical knowledge."
Case in point: a recipe for sweetbreads and waffles, which sounds like it's pulled from a trendy tapas menu, not a cookbook that recommends visiting your "local tinner" for cooking equipment. Langhorne put his own spin on the dish, creating a foie gras and chicken liver parfait that he serves with crispy waffles made from red fife, and heirloom grain he likens to "whole wheat bread intensified." The communal dish will be served with whipped maple syrup and roast paw paw puree.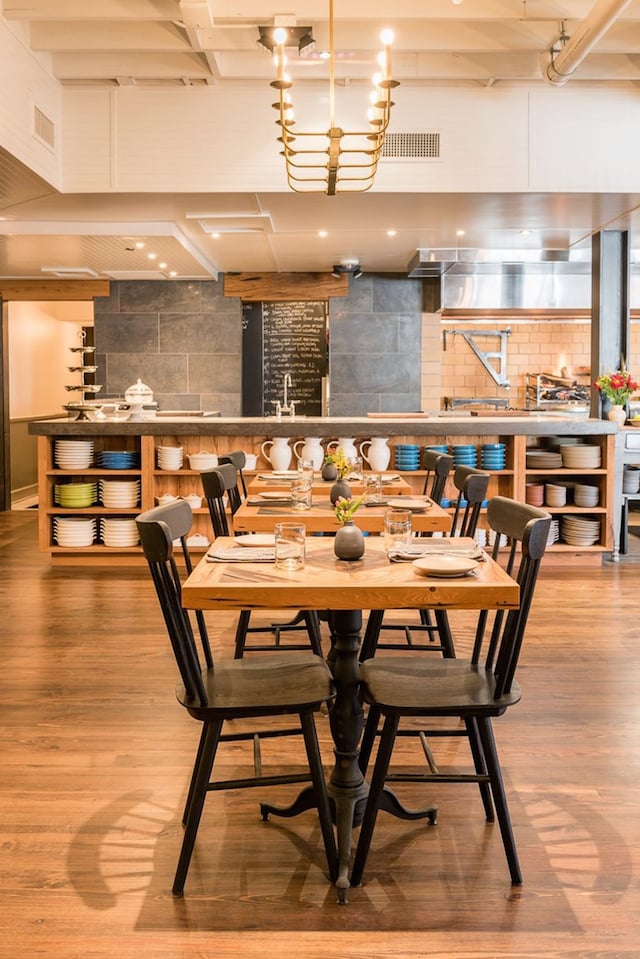 Guests can get a peek of the kitchen's creative process in a chalkboard-lined hallway behind the open kitchen. The cooks keep running lists of what's in season, the homemade vinegars and preserves currently available in the pantry, and a constantly-evolving menu of ideas: "VA Finest" country ham with biscuits and preserves, catfish with tomato gravy, chow chow, and field peas, or chicken and dumplings.
Tucked behind the chalkboard walls is a second commissary, equipped with a high-tech Alto-Shaam oven, Robot Coupe, stainless steel butchery table, and other modern gadgets and conveniences for bringing the chefs's visions to life.
"I spent a lot of time working on modern cooking," says Langhorne. "You're an idiot if you discount any genre of cooking—'I only work with modern techniques, or I'm only into classic.' We make sure we have a full spectrum to work with."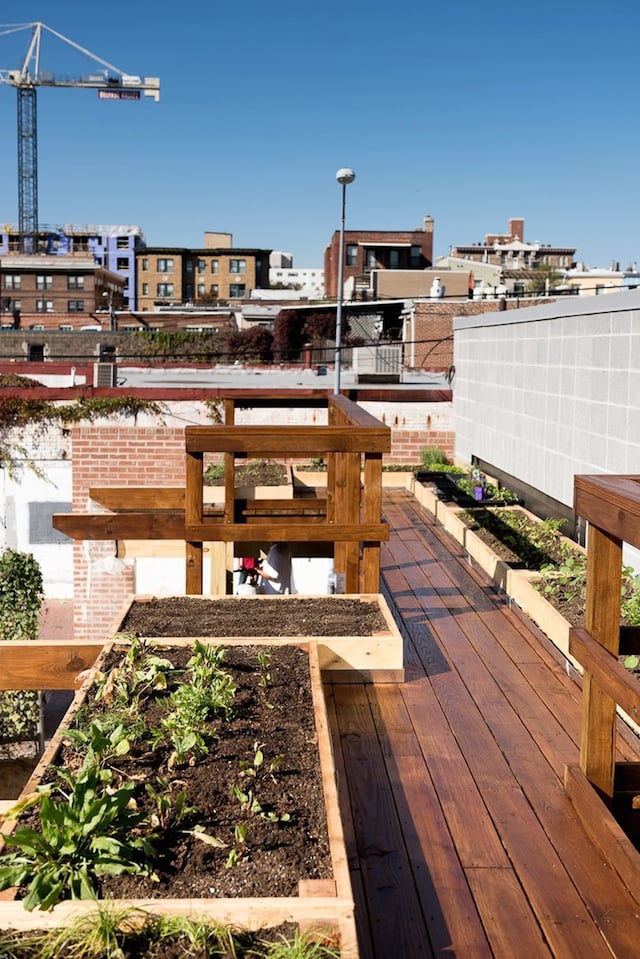 Also in play is a 250 square-foot garden above the restaurant. Langhorne spent time foraging and farming with McCrady's chef/owner Sean Brock. While the Dabney's plot is fairly small by comparison, it allows the team to use various parts of the plants—buds, flowers, stems—during different points in their life cycles.
Many of the garden's ingredients will play into the cocktail menu at the 13-seat bar, run by former Columbia Room bartender Tyler Hudgens. The curated list riffs on classics, such as drinks derived from hearth-roasted pears and apples, or a spin on horchata made with toasted Carolina gold rice. Desserts, too, play on a mix of sweet and savory, with Langhorne—a self-described sweet tooth—working double-duty as pastry chef. One corner of the open kitchen will be devoted to a generous display of pies, cakes, and seasonal cobblers.
"Dessert always makes me think of abundance, like those medieval dinner scenes," says Langhorne.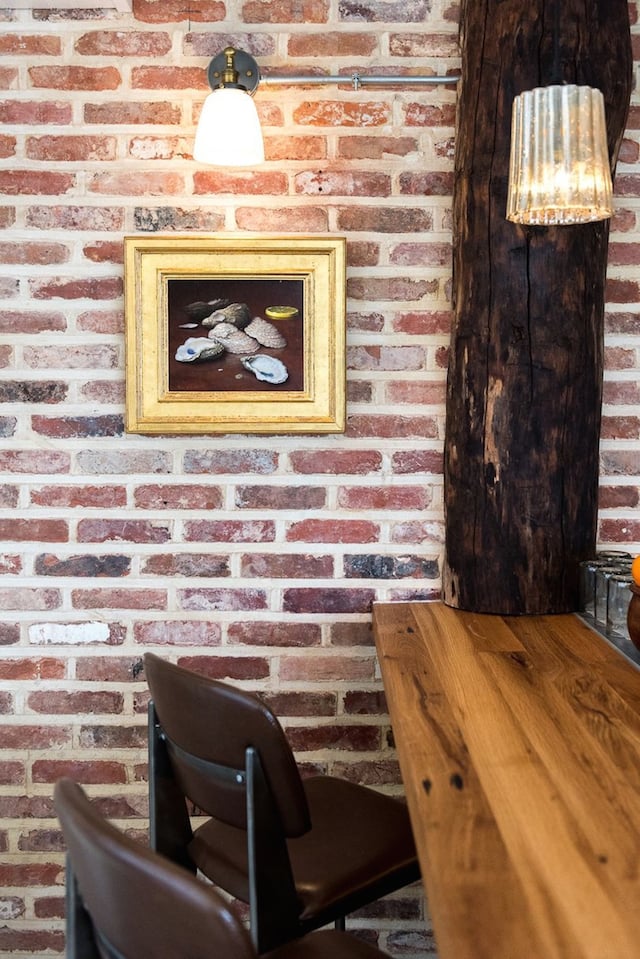 Look for dinner to begin at the restaurant by the end of the week, when the restaurant will also begin accepting reservations. Langhorne says the Dabney may eventually offer weekend brunch, but given the restaurant is years in the making, they're not going to rush now.
The Dabney. 122 Blagden Alley, NW.