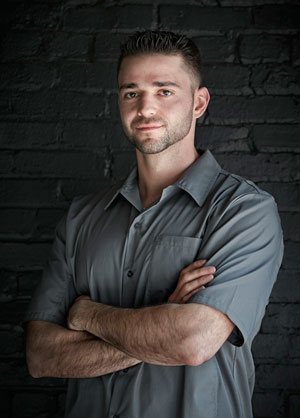 Marie Claire magazine just released a list of the Country's 11 Most Eligible Bachelor Chefs, and one DC toque is in the mix of kitchen eye candy: George Pagonis, the face of Mike Isabella's Kapnos restaurants.
The list was inspired by Burnt, in theaters tomorrow, where Bradley Cooper plays chef. Pagonis, who was most recently in the spotlight as a Top Chef finalist, was selected by Marie Claire as one of a few "*real-life* handsome guys out there steaming up the kitchen." Luke Holden of Luke's Lobster also made the cut, but sorry DC ladies, he splits his time between New York and Maine.
According to the article Pagonis picks the Source as his favorite date night spot, so kudos for good taste.