Some restaurants play coy when it comes to the meaning behind their name, but Convivial prints the definition right on top of the menu: Relating to or fond of feasting, drinking, and good company.
"It's the definition of hospitality," says chef/co-owner Cedric Maupillier. "We may fail more than we succeed, but we're going to try hard to respect the definition."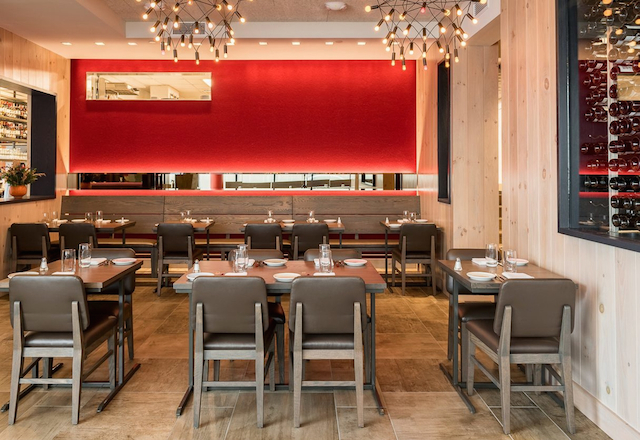 The highly-anticipated Shaw restaurant is Maupillier and business partner's Saied Azali's second venture since opening Mintwood Place in Adams Morgan three years ago. Though both eateries follow a French-American theme, Convivial could be considered the modern sibling, housed in the new City Market at O development. One could also say it's the more grown-up of the two, or fit for an adult crowd. Sounds absorbing panels line the dining room, while an adjoining garage offers two-hour complimentary parking for customers.
"I never wanted a fine dining restaurant," says Maupillier, "but I have wanted something with finesse."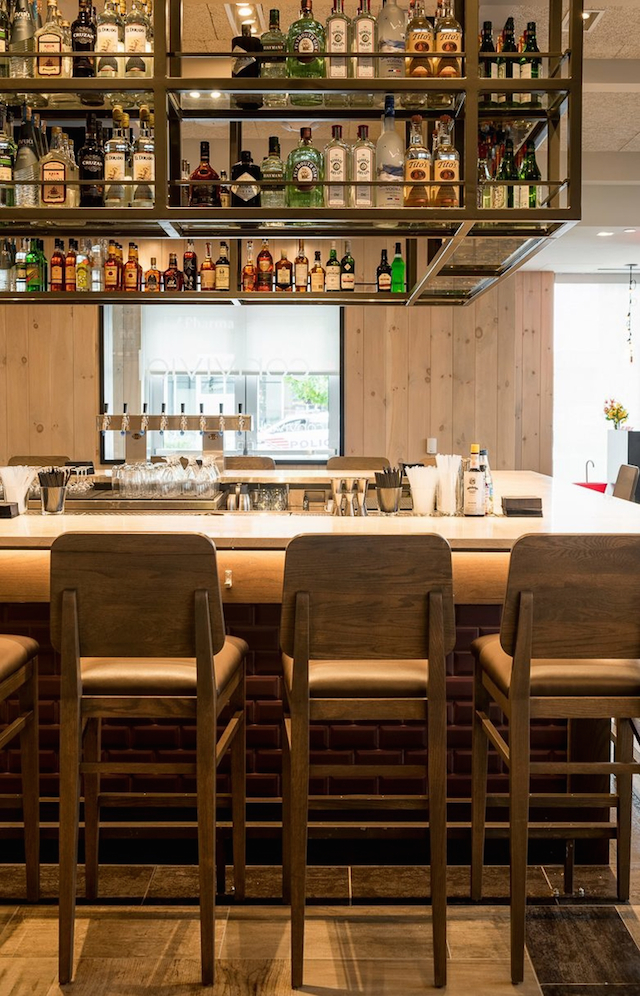 A white marble bar stands at the center of the 120-seat space, where bartenders pour classic cocktails or French liqueurs over hand-hewn ice. For lighter drinking, there's Kronenbourg 1664—which Maupillier calls "French Budweiser"—and its American cousin, Coors Banquet, a limited-edition brand that's currently exclusive to Convivial in DC. Such interplay between casual and finer dining runs throughout, especially in the kitchen. Maupillier was once the head chef at Central, and often displays Michel Richard-ian whimsy—here in dishes like "moules frites," crispy mussels breaded with potato and served with a mariniere dipping sauce, or "coq au vin" fried chicken, glazed with reduced red wine sauce. There's also a new iteration of Mintwood's famous escargot hush puppies: escargot in a blanket. The snails are stuffed in phyllo cylinders with spinach, and served with garlicky butter for dunking.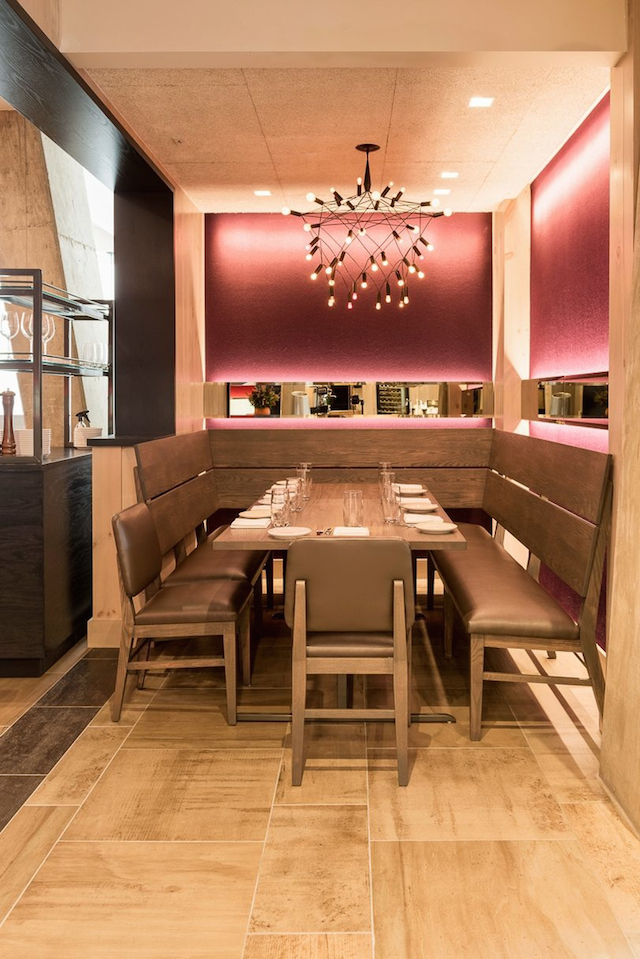 Initially the space will only be open for dinner, though full service—breakfast through late-night Champagne happy hour—is slated to begin in early 2016. Though you'll have to wait for morning pastries and lunchtime sandwiches, the dinner menu (sample) is designed with a variety of dining styles in mind. From the start Maupillier wanted to serve smaller, lighter items than one finds at Mintwood (though the one carry-over dish, a standout bacon cheeseburger, makes an appearance). One could approach the menu in a more traditional, French manner—appetizer, a moderate size entree, cheese and/or dessert—or go for modern-American grazing, sharing a number of plates with the table.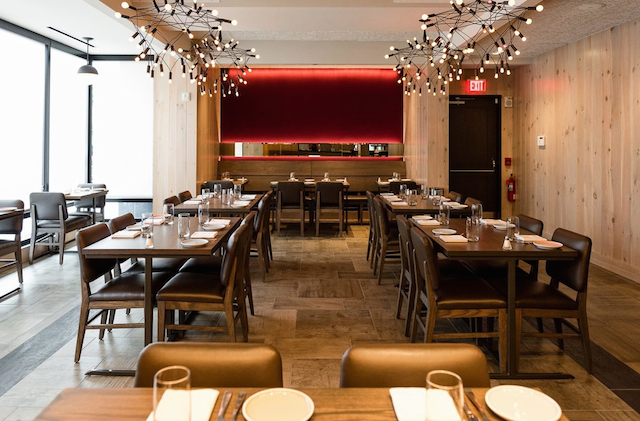 Regardless of how you eat, classic French dishes with Maupillier's twists abound. You'll find boudin blanc (a creamy white sausage), here made with scallops and trout caviar; bouillabaisse centered around the invasive—and delicious—Chesapeake blue catfish; and veal blanquette with black rice and winter truffles. Adventurous eaters should look to dishes like the pot au feu, a version of the classic beef stew with slow-cooked cheeks, tongue, and grilled bread spread with bone marrow, parsley, and black pepper.
Convivial is scheduled to open Friday, and will take a limited number of reservations. Convivial. 801 O St., NW; 202-525-2870. Open for dinner, Tuesday through Sunday.