Jennifer Angus's immersive installation, "In the Midnight Garden," looks like a kaleidoscope of dead bugs, with more than 5,000 ex-critters clinging to the room's fuchsia walls. She scoured the world for these sci-fi-looking insects, painted the space with a natural dye produced by cochineals, and arranged them into the shapes of circles, octagons, and skulls.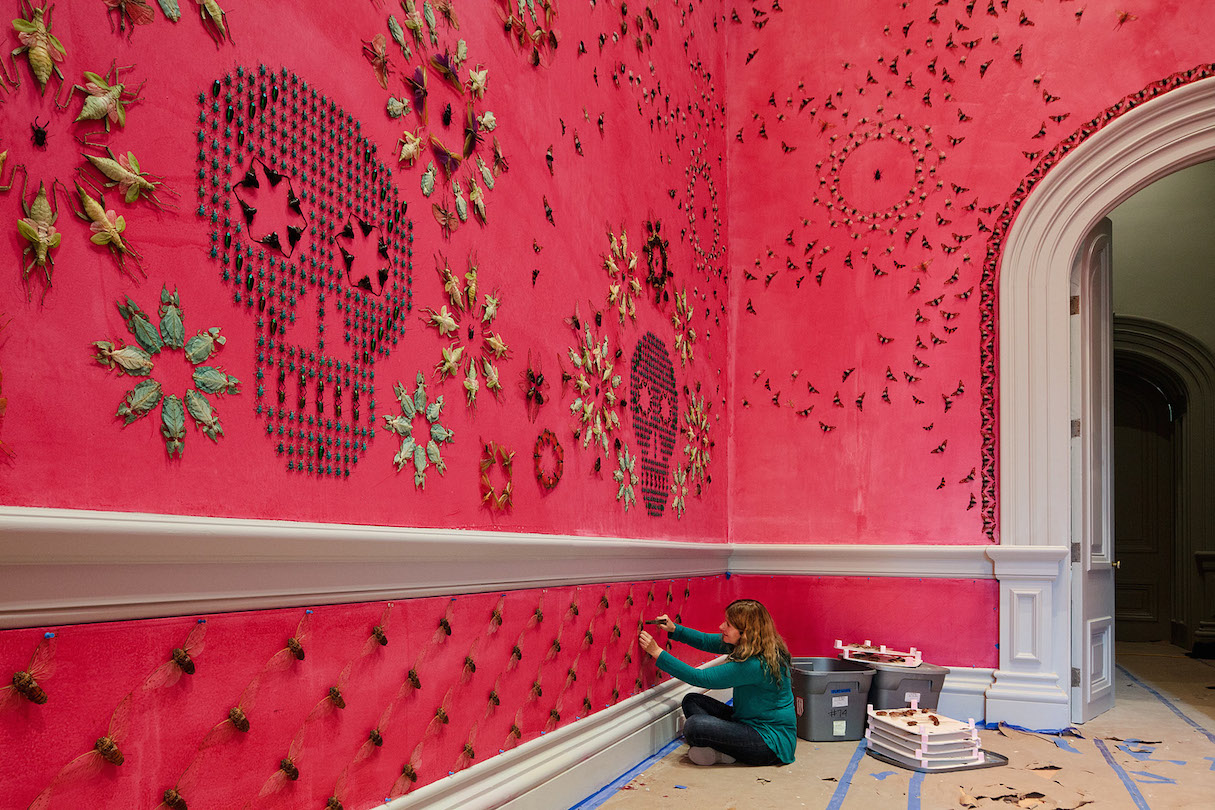 Following a two-year renovation, the Renwick—the oldest structure built as an art museum in the US—reopens with "Wonder," a bewildering exhibit that blurs the lines between new and old, fantasy and reality.
"How are we going to wow people?" That's the question curator Nicholas R. Bell says he asked himself when planning the show. Angus joins eight other artists—including Maya Lin, designer of the Vietnam Veterans Memorial, and Leo Villareal, whose starry sculpture fills the National Gallery of Art's subterranean walkway—hand-picked by Bell to "react" to the 160-year-old building. Tara Donovan built towering stalagmites out of index cards; John Grade cast a living hemlock tree; and inside the Grand Salon, Janet Echelman hung a fluorescent net that floats 100 feet in the air.
Bell predicts people will want to interact with the art, likely by tiptoeing inside Patrick Dougherty's massive sapling huts, which the curator calls "selfie heaven." There are, of course, limits to the audience's wonder: As this is a Smithso­nian museum, selfie sticks are still banned.