When the groom proposes to his bride during a 13,000-foot skydiving jump, you know that the wedding has to be packed with energy. That's exactly how we'd describe Sabrina Ali and Leonid Gaiazov's stunning intercultural wedding at The Willard, all captured by Nat Wongsaroj Photography.
Like B&G on Facebook | Follow B&G on Instagram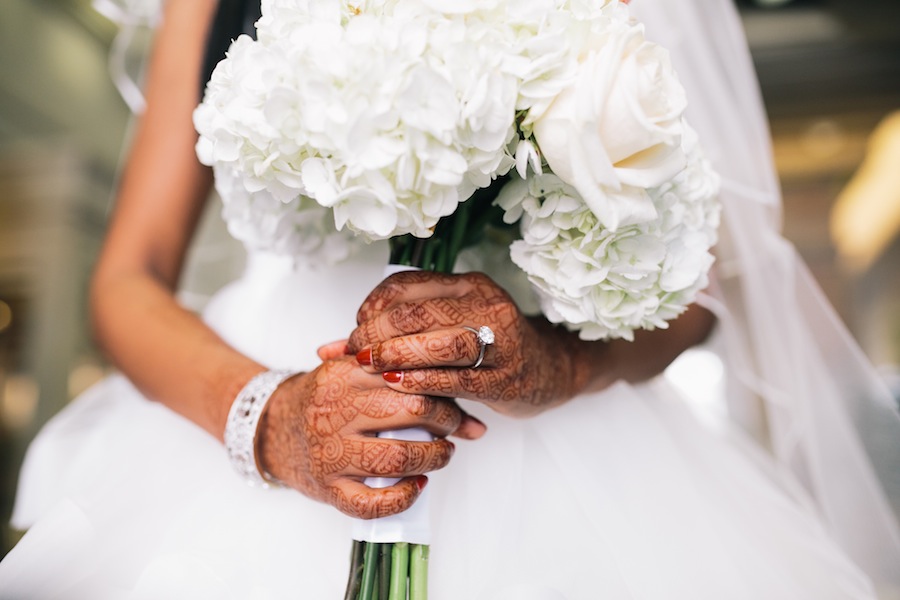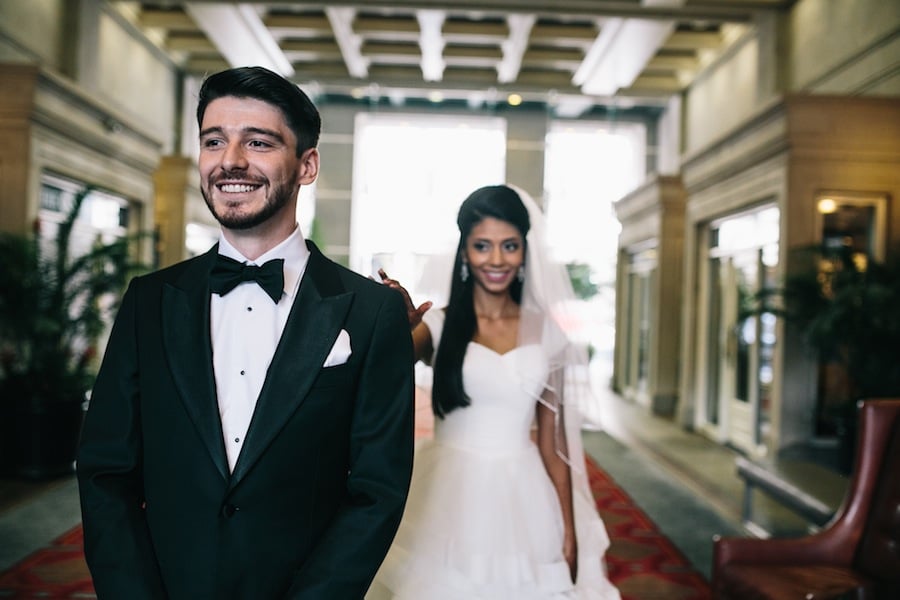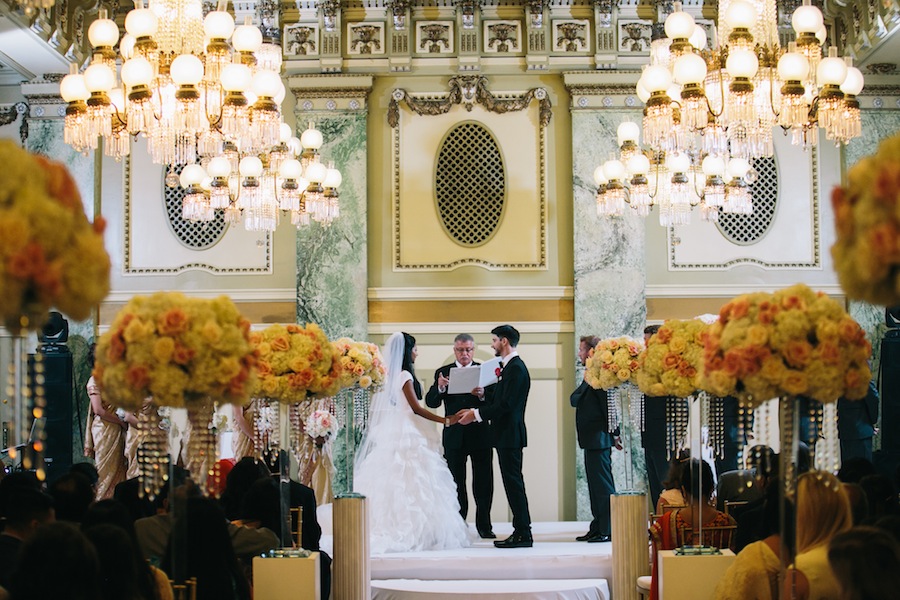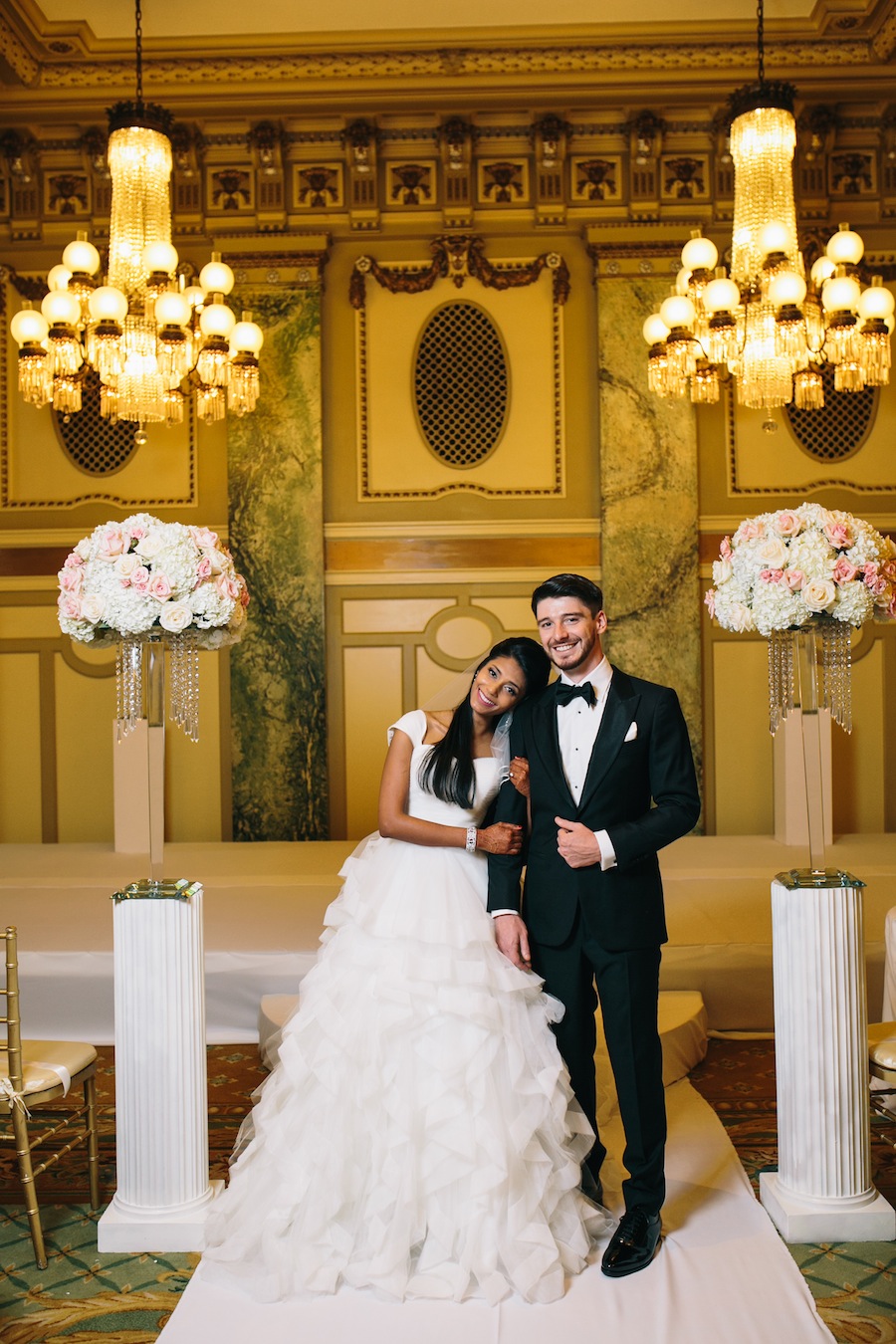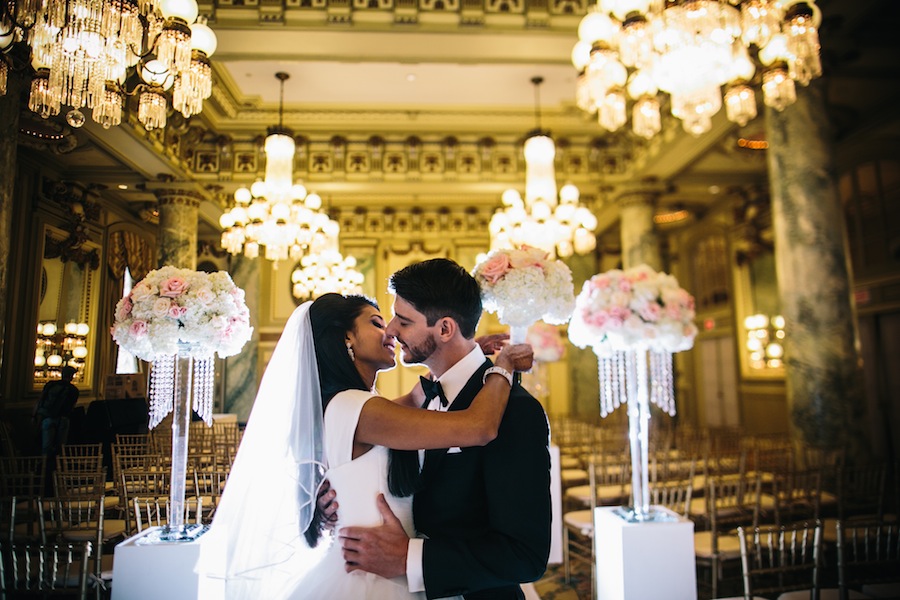 She's from Bangladesh and he's from Russia, so it took a music festival to bring Sabrina and Leonid together. They were standing next to one another at the entrance line when they struck up a conversation, followed by hours of conversation while sitting on the grass at the festival. Though they had been total strangers, Leonid convinced Sabrina to go on a first date with him. They went hiking at Great Falls Park, and Sabrina has never forgotten how much he made her laugh.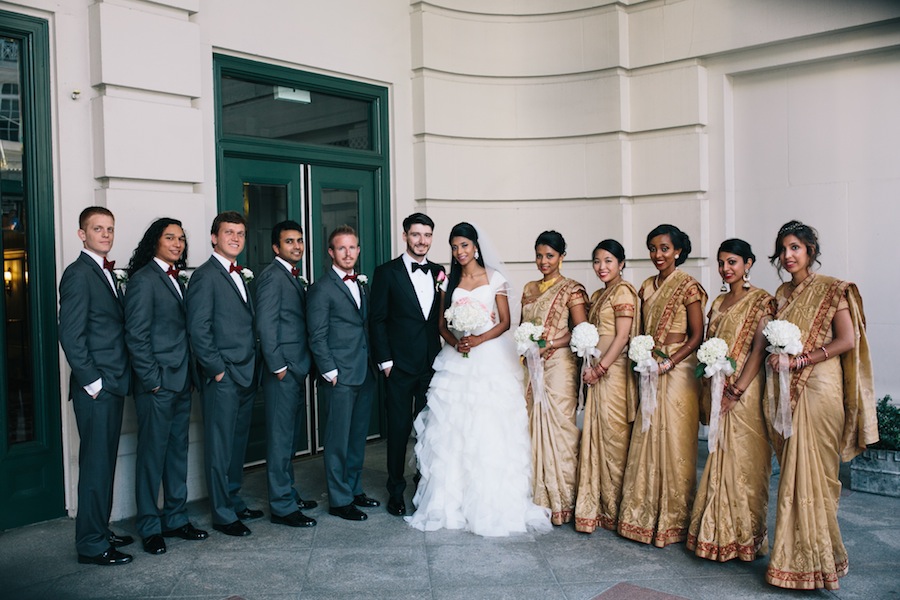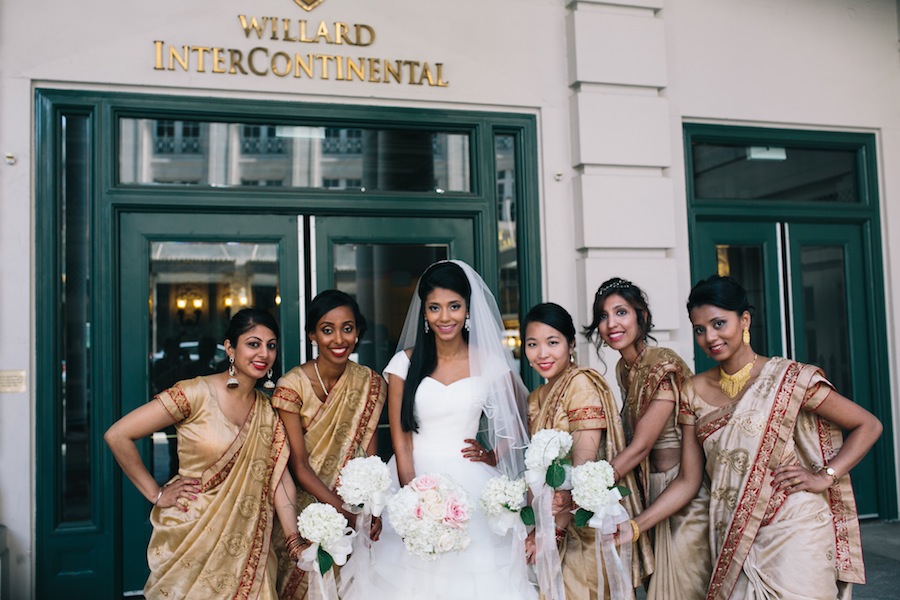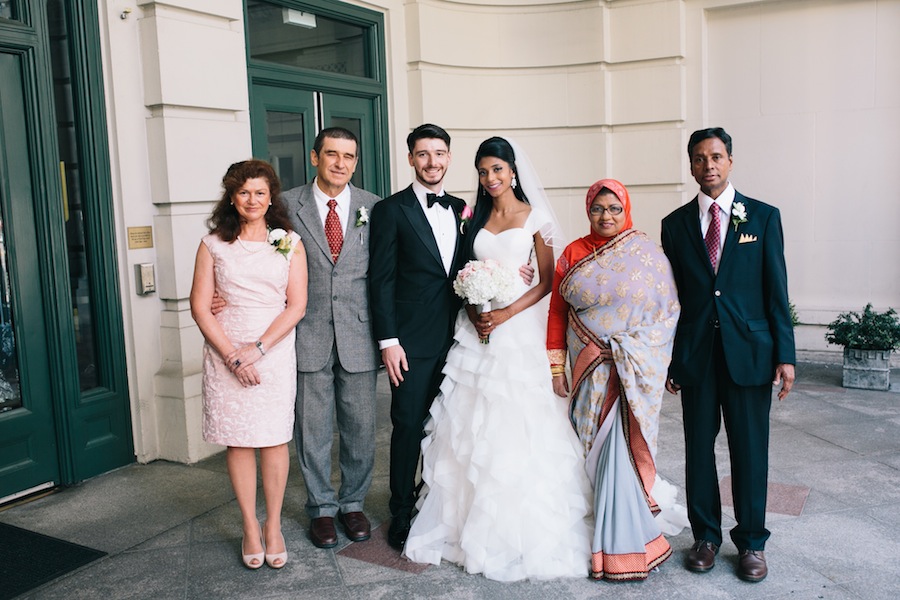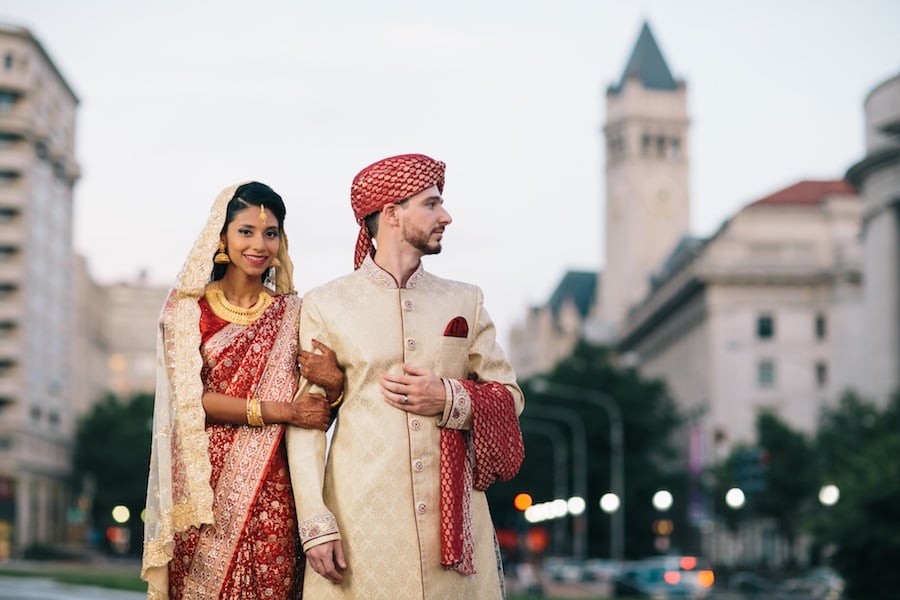 They had dated a little over two years when they went on an outdoor exploration again, this time to Luray Caverns. Afterwards, Leonid told Sabrina he had a special activity planned, and when Sabrina saw the people around her putting on skydiving suits, she realized what was about to happen. Having been something they'd said they wanted to do together, Sabrina gamely agreed, plunging from an airplane cruising at 13,000 feet above the ground. During their descent, Sabrina saw a banner on the ground that read "Marry me?" in giant letters, and she realized that skydiving for the first time wasn't Leonid's only surprise for her that day.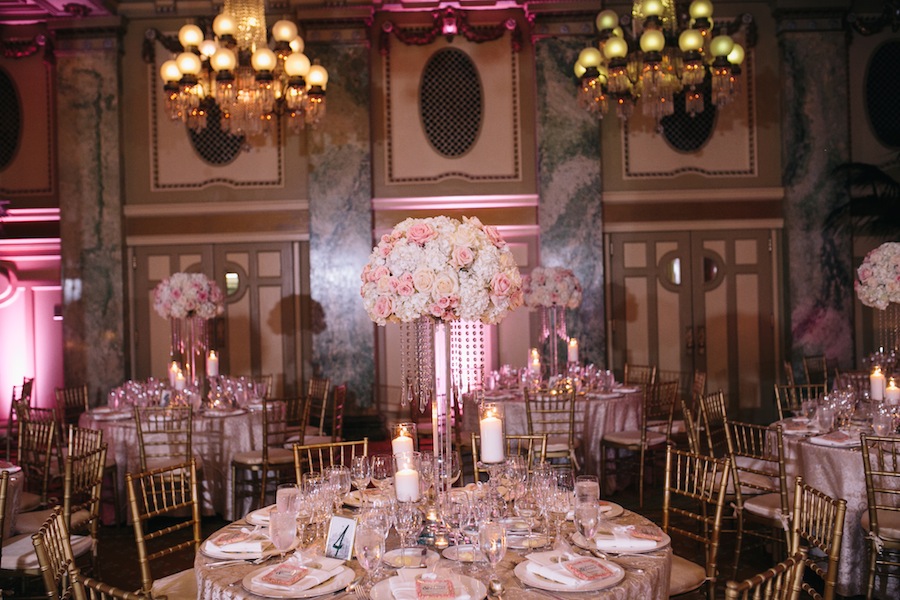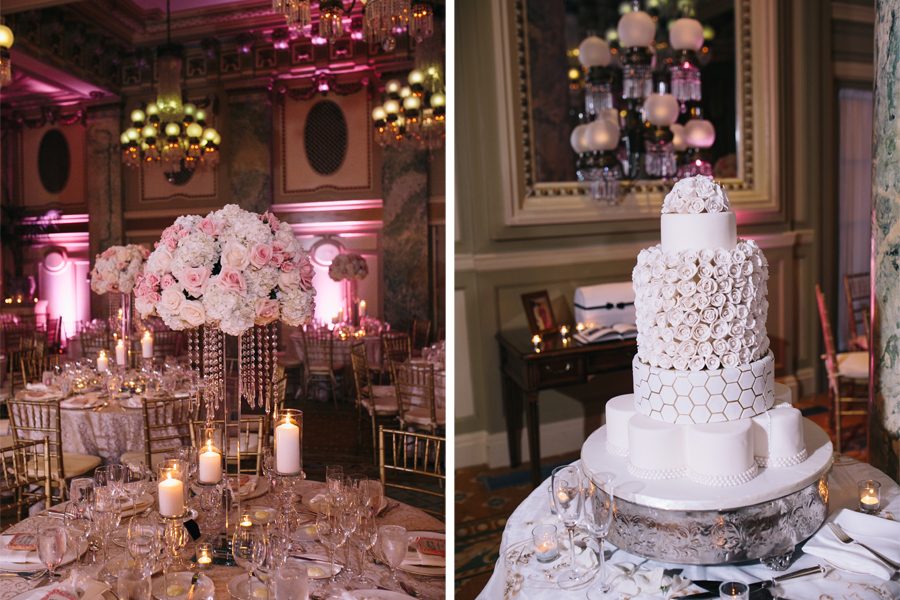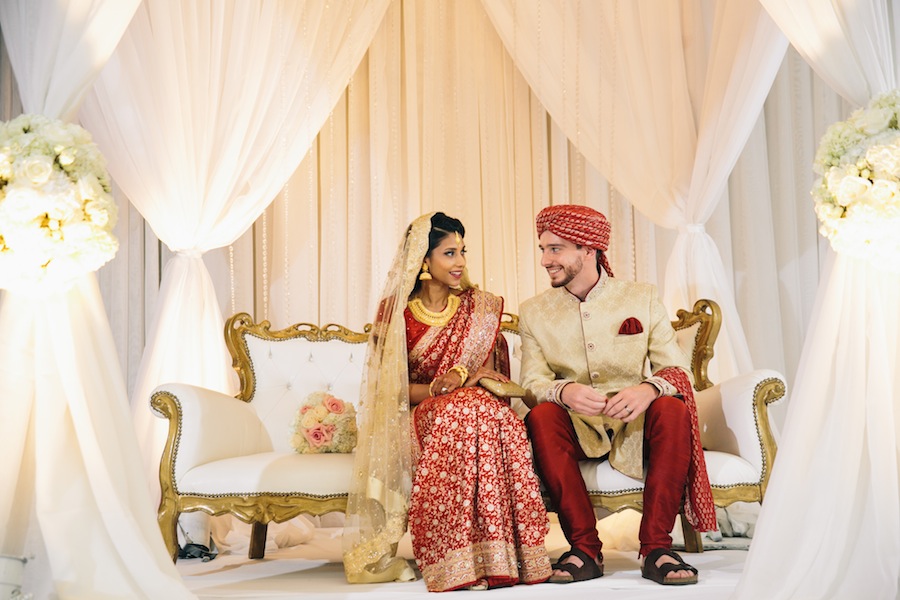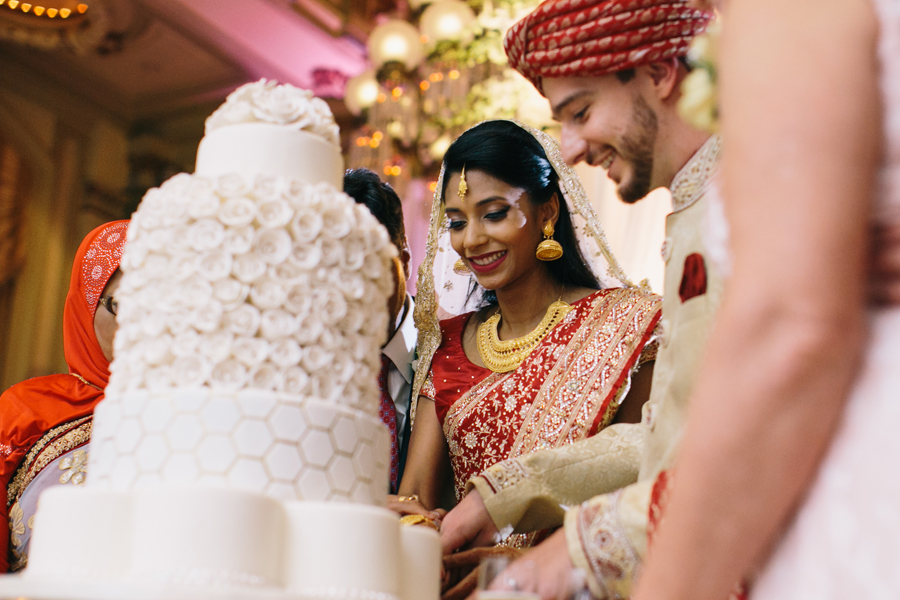 Their August 15, 2015 wedding wove together their cultures for an intimate celebration with friends and family. The bride's cousins took it upon themselves to fulfill the Bangladeshi tradition of harassing the groom by stealing his shoes, so Leonid briefly wore flip flips around the reception until he was able to pay the ransom on his footwear.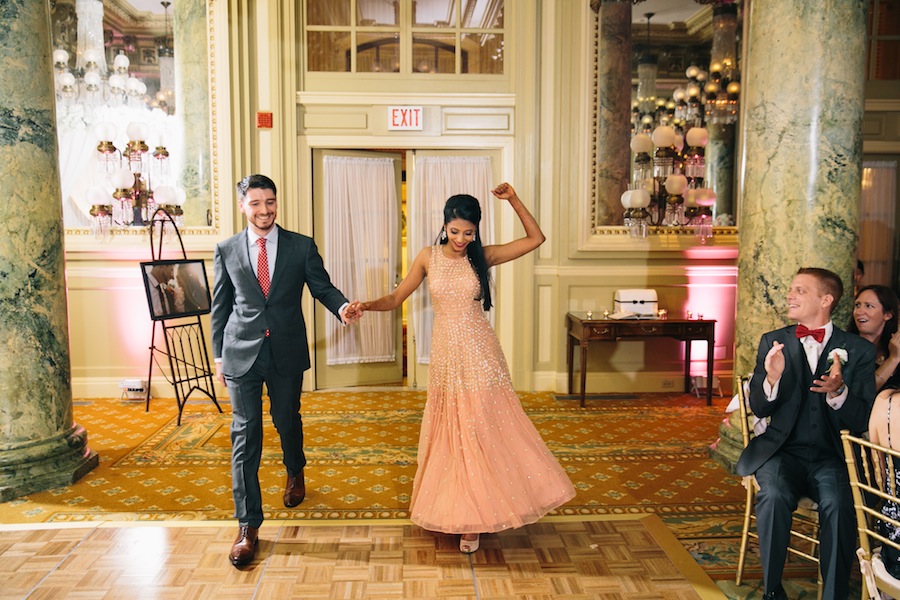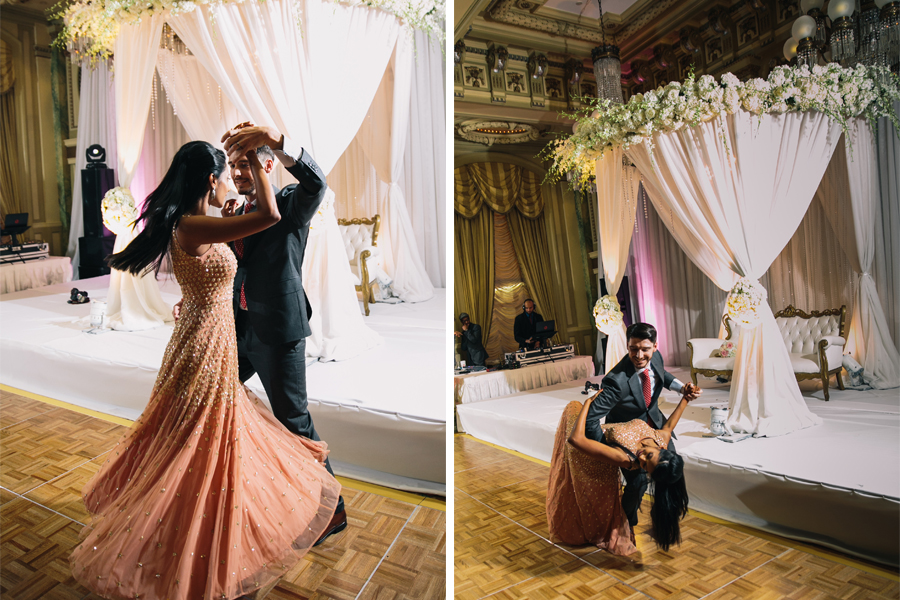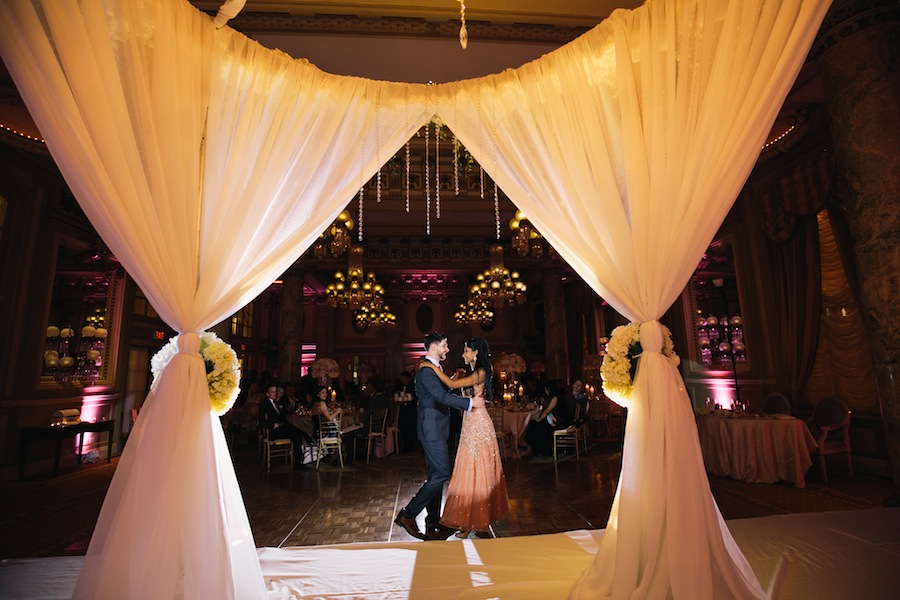 After a night of dancing, the bride and groom sent guests home with monogrammed shortbread cookies—a sweet reminder of the night.
VENDORS
Venue: The Willard | Photographer: Nat Wongsaroj Photography | Bride's Gown: Justin Alexander, Ellie's Bridal Boutique | Groom's Tux: Suitsupply | Hair and Makeup Artist: Alison Harper & Company | Event Coordinator: Kim Newton Weddings | Catering and Cake: The Willard | Florist: DaVinci Florist | Music/Entertainment: BassKick Productions | Invitations: Designed by Groom, printed by Minuteman Press | Favors: La Cakerie
Want to host your wedding at a DC hotel? Here are the area's best.