Local love stories are always sweet, but Katharine Minite and Gary Stewart's relationship–which sparked at Washington Christian Academy and continued through college before their Warrenton wedding on June 13, 2015–shows that young love can grow right along with a couple. Take a peek at their lavender-filled outdoor wedding in the photos below by Paired Images.
Like B&G on Facebook | Follow B&G on Instagram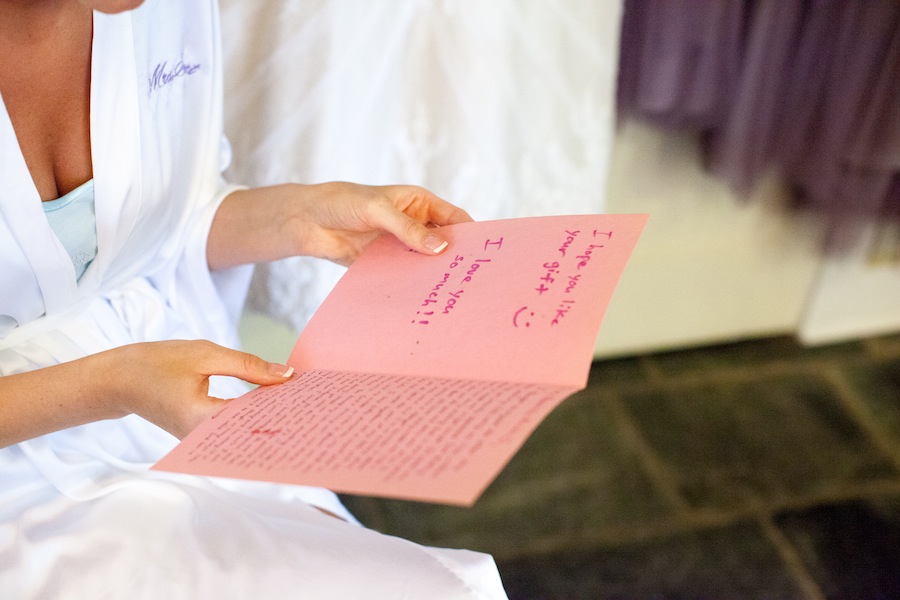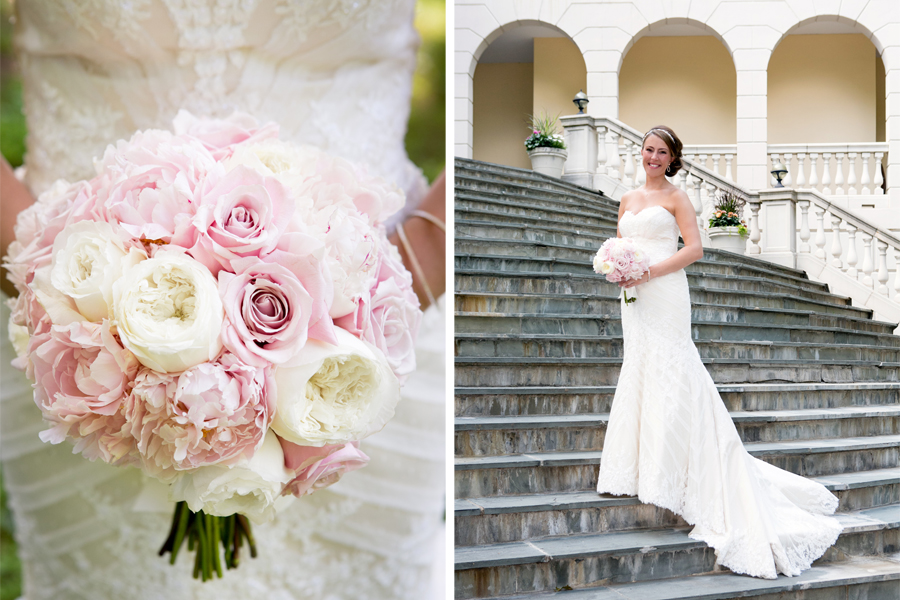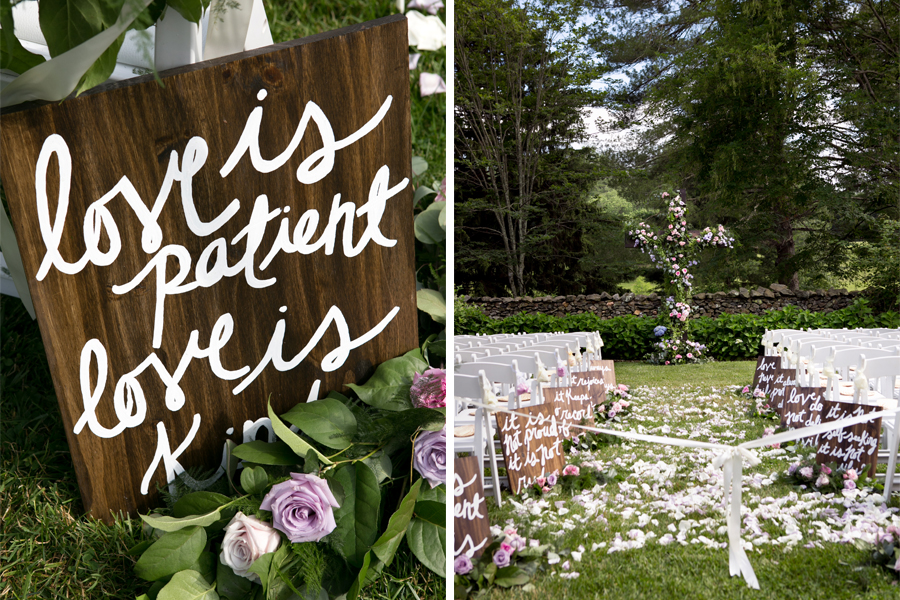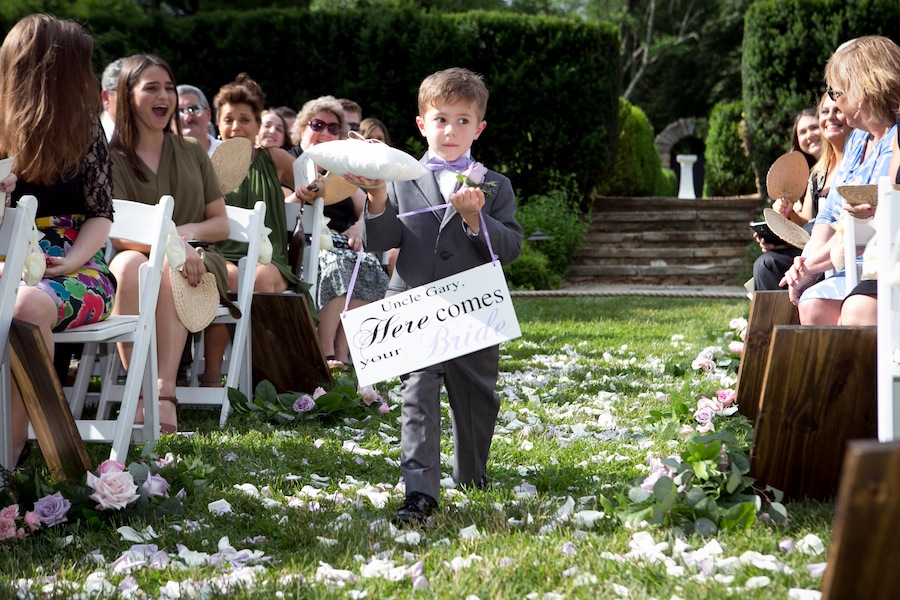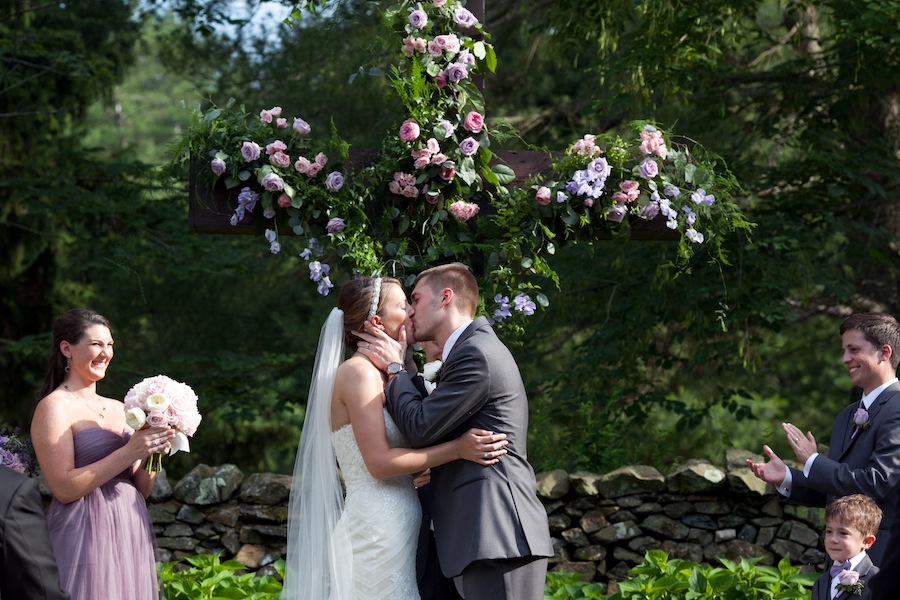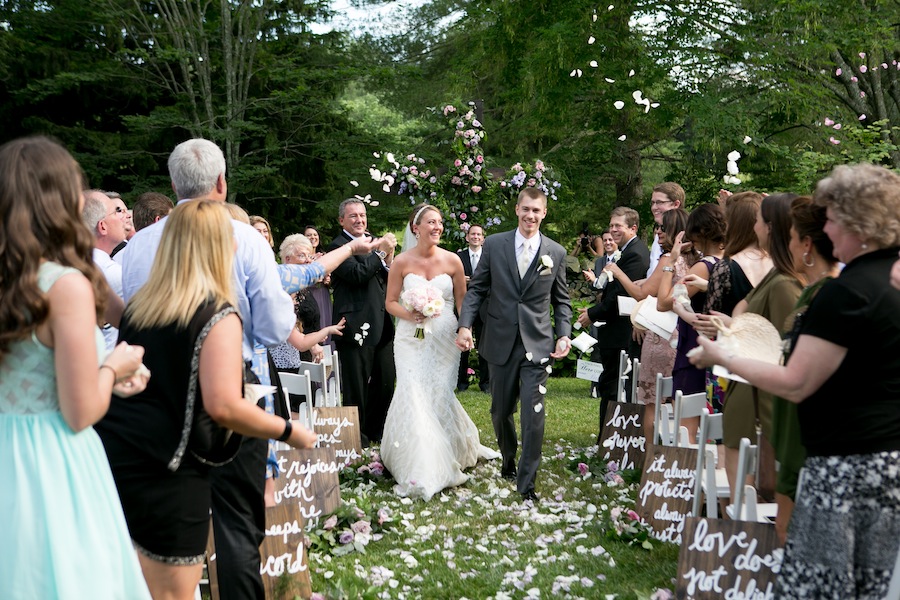 He was a senior on the soccer and basketball teams and she was a junior who played volleyball, so it didn't take long for Gary and Katharine to get to know one another at the many high school sporting events they both attended. They began spending more and more time together, and they officially became a couple at the end of the school year. They continued dating while Gary went on to study geographic information systems at University of Maryland and through Katharine's education in hospitality and tourism management.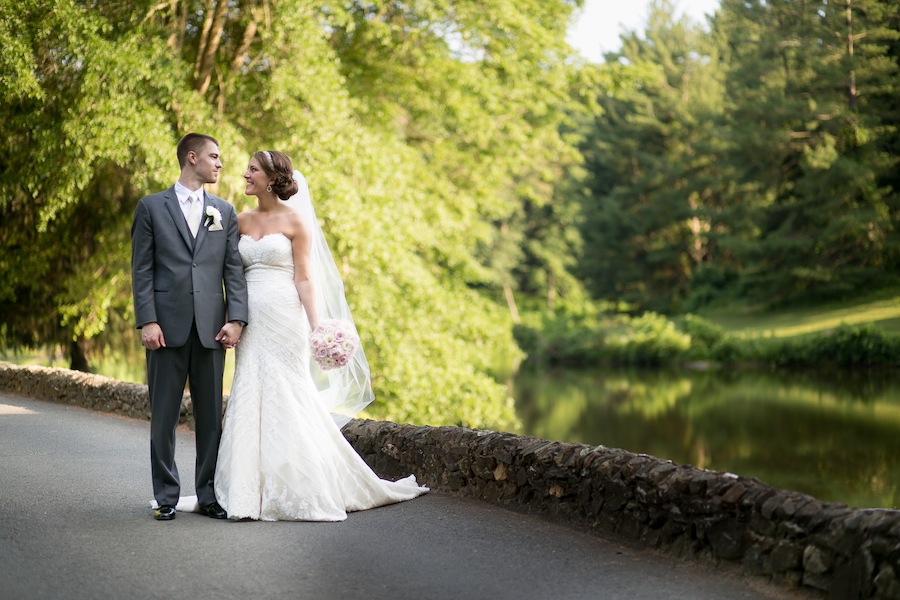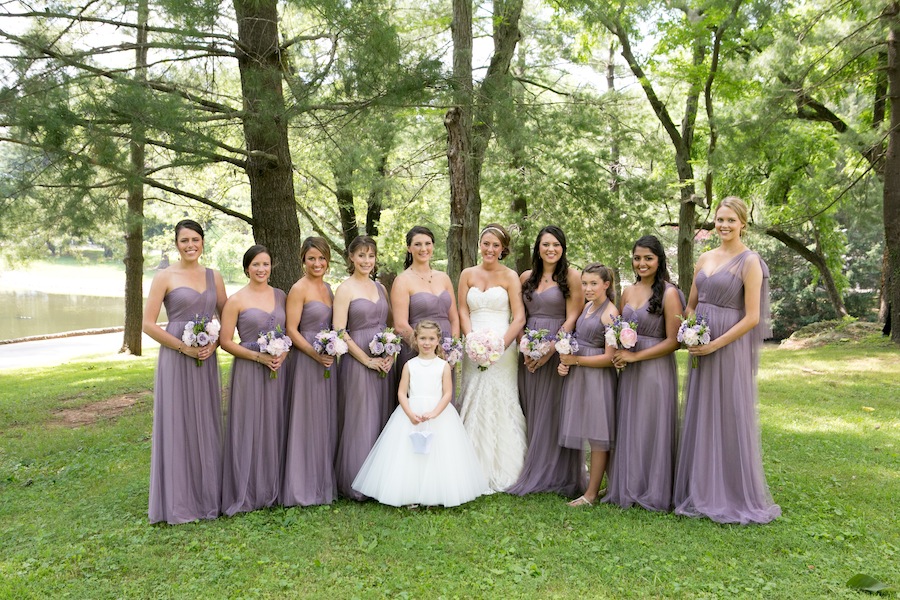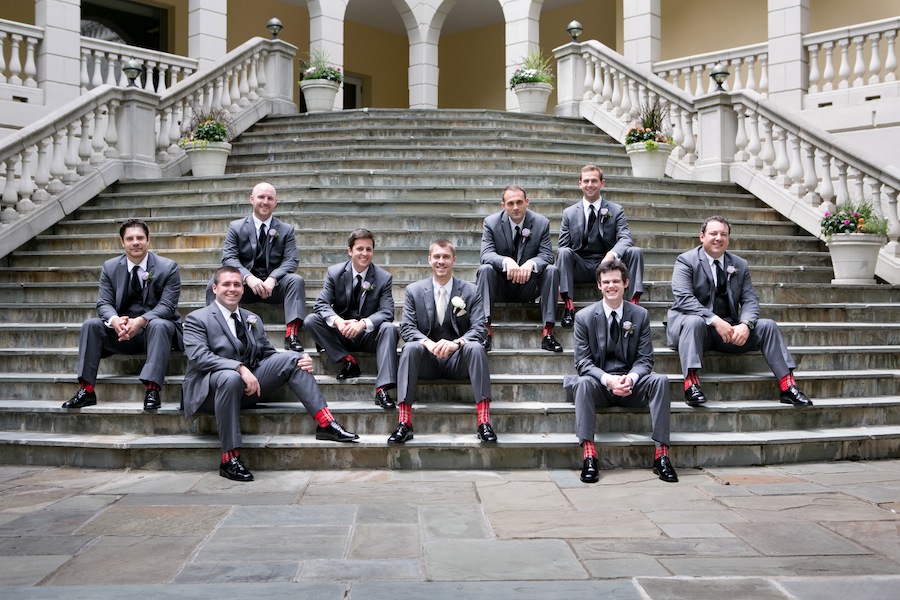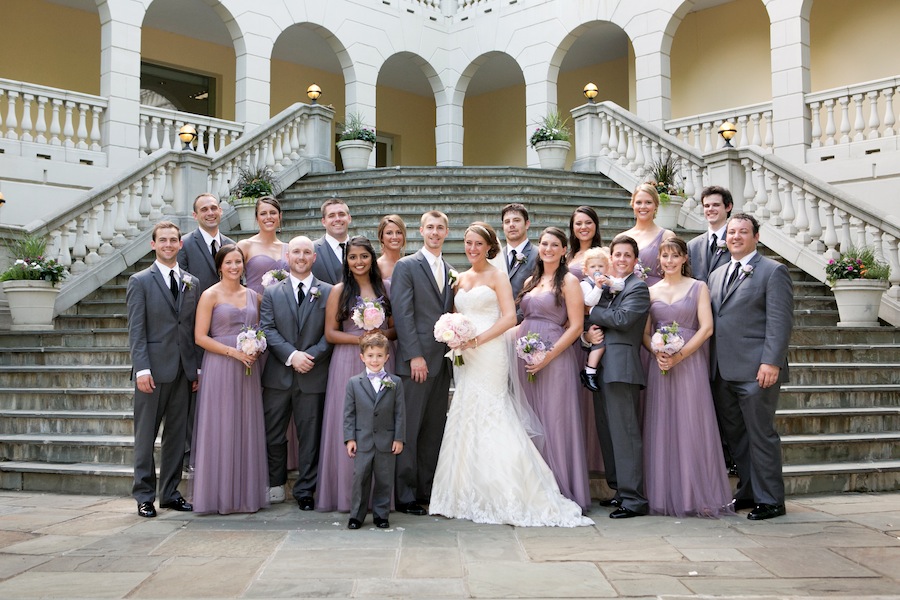 Five years after they first became "official," Gary took Katharine's father out for dinner to ask for his permission to marry his daughter. His blessing secured, Gary and Katharine took a weekend trip to Katharine's family's house on the Eastern Shore. Dressed in sweat pants for the casual family weekend, Katharine was stunned when a walk out on the dock with Gary ended with a proposal.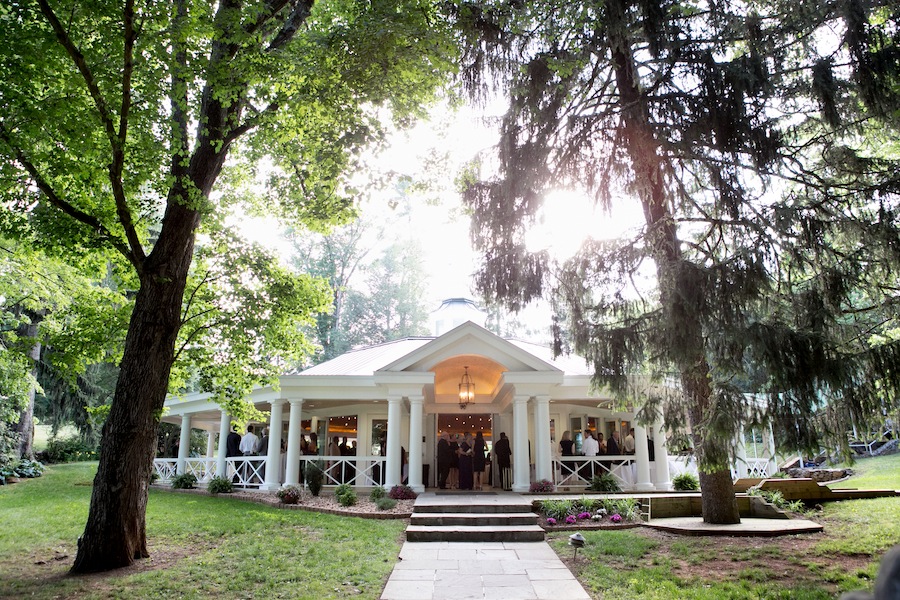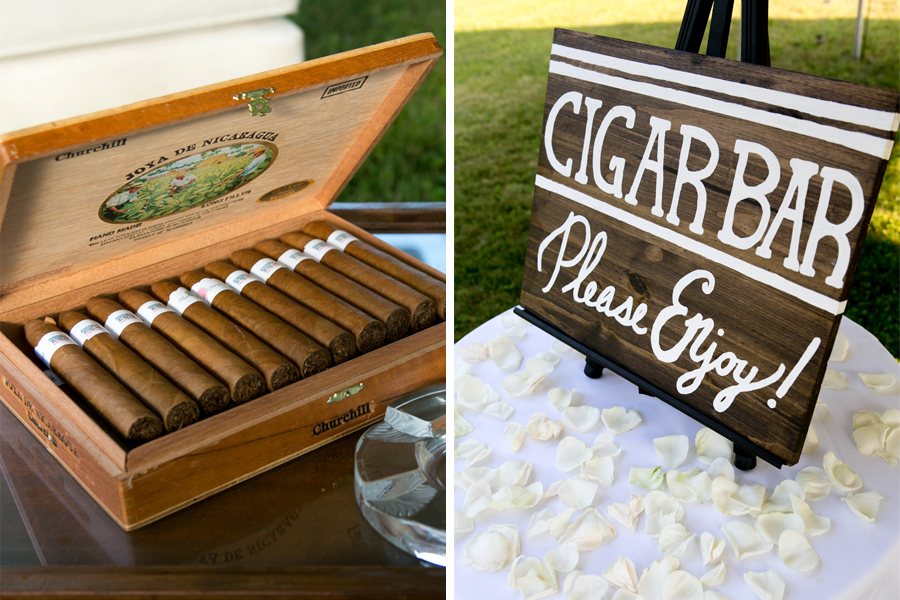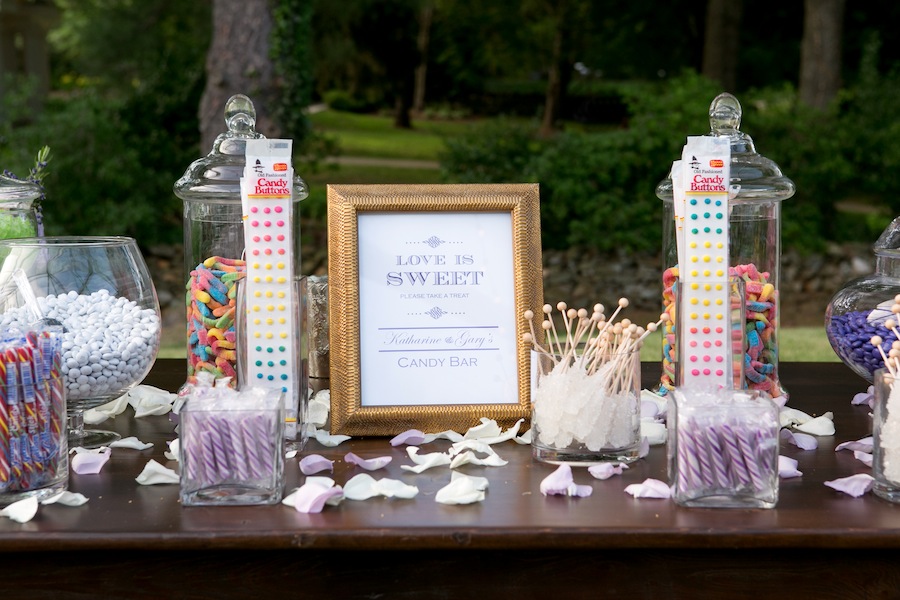 Katharine and Gary married on June 13, 2015, seven years to the day from when they'd first started dating. A floral-covered cross was the focal point of their outdoor Christian ceremony, along with the signs that lined the aisles with quotes from the "Love never fails" Bible passage. Petals were tossed as the new husband and wife returned up the aisle, before a cocktail hour complete with a cigar bar and monogrammed matchbooks.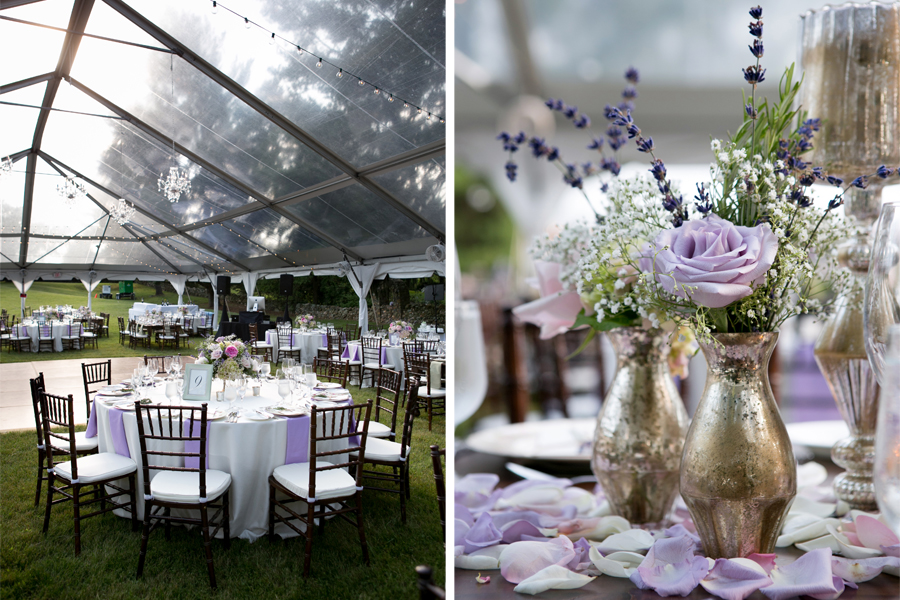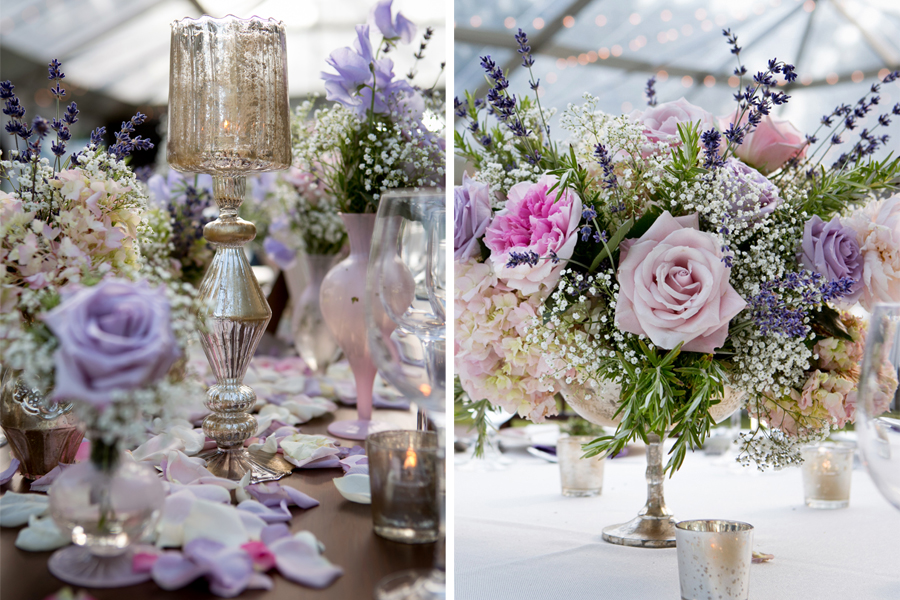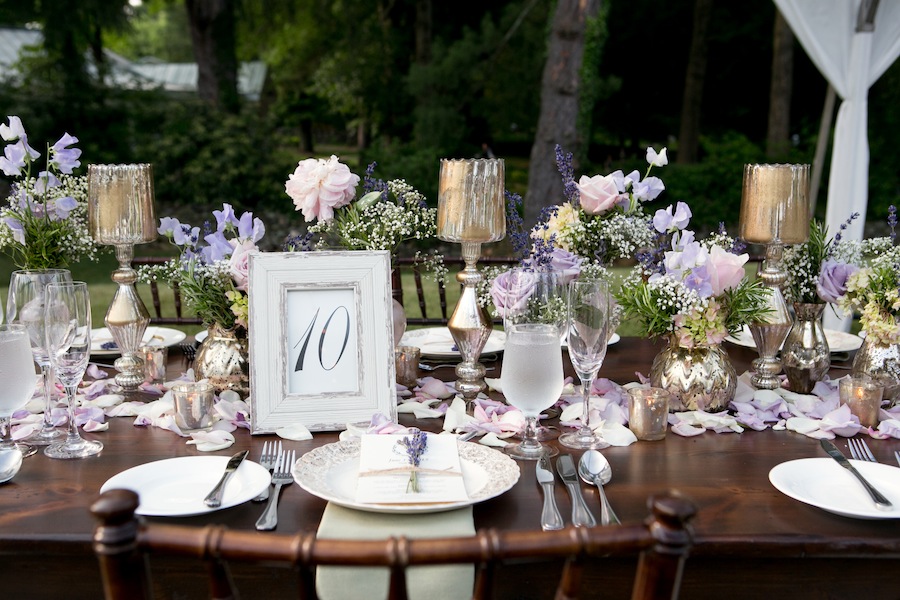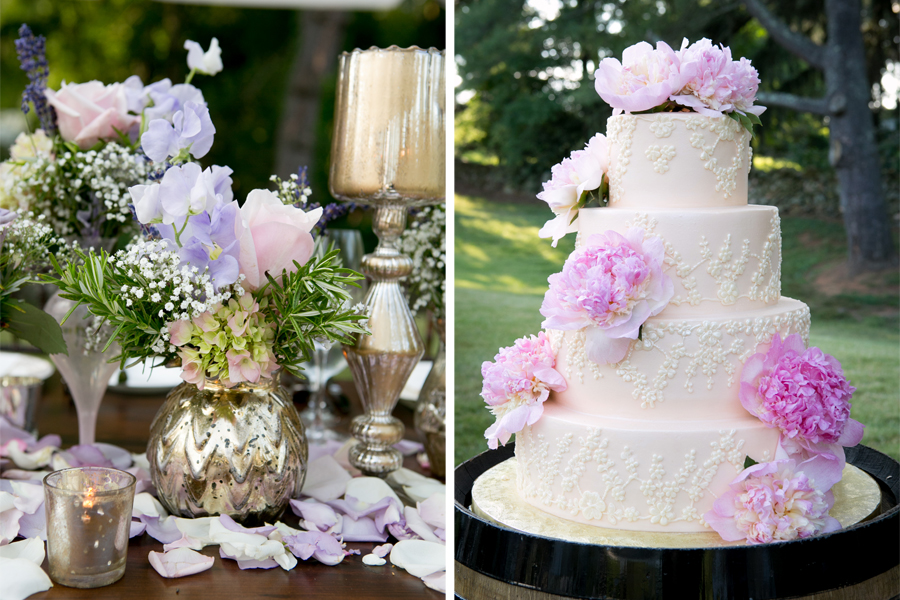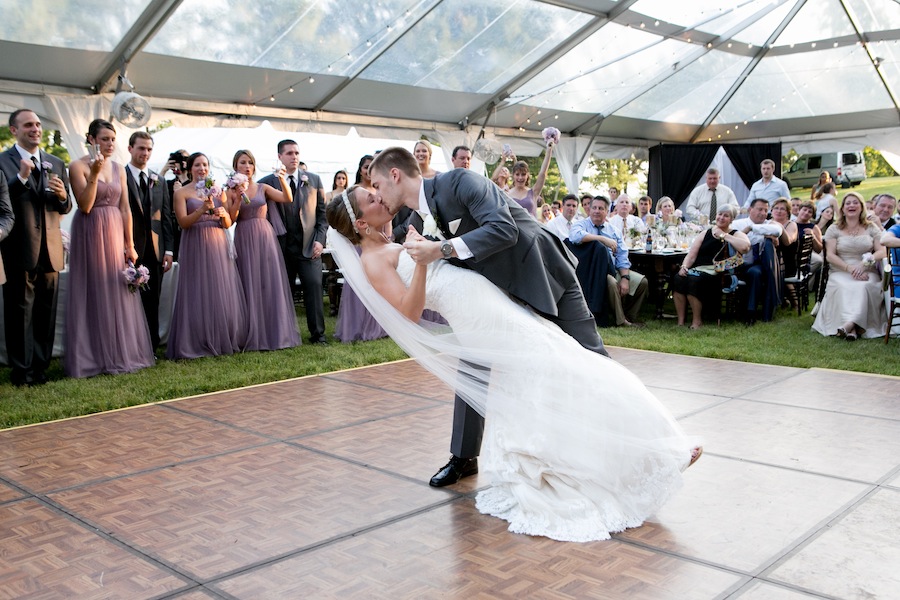 A tent reception followed, filled with pale purple florals and lavender, which was chosen as the bride's favorite scent. After a night of snacking from the candy bar and dining on a meal of beef filet and local rockfish, the happy couple departed into the night to start their new lives together.
VENDORS
Venue: Airlie | Photographer: Paired Images | Event Design and Planning: Perfect Planning Events | Officiant: Pastor Dave O'Connell | Florist: Edge Floral Event Design | Videography: Mitch McClure | Music/Entertainment: DJ Ozzie, Jeremy Osborn, Crystal Strings Quartet, Alfio, Brook and Bob Schneider | Cake: Edibles Incredible Desserts | Hair & Makeup Stylists: Sarah Bombard; April Willeems; Suzanne Eden, The Makeup Chic | Furniture Rentals: Vintage Affairs | Tent and Linen Rentals: Select Event Group | Invitations: The Dandelion Patch
Hunting for an event planner to bring creative ideas into your celebration? Look no further than our list of recommended local event designers and planners.