Upscale Chinese restaurants were once more prevalent in Washington—spots like Mr. K's and Hunan Lion, both of which have closed. Now chef Robin Li hopes to bring a new kind of heavy-hitter to the scene with the opening of Secret Chopsticks. The 120-seat restaurant debuts in Rosslyn's luxury Turnberry Tower condominium on Tuesday.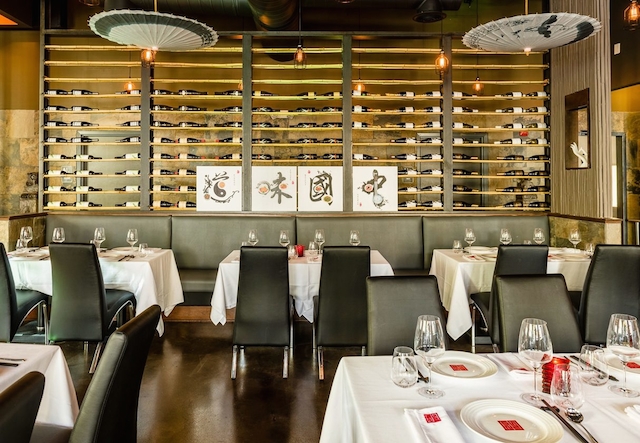 Li, a native of Mainland China who trained at the Culinary Institute of America, exclusively serves tasting menus in the 70-seat dining room. All four are currently nine courses: vegetarian, tofu, dim sum, and protein (i.e. seafood and meat), which range from $59 to $89 per person. The kitchen aims to meld classic French technique with Chinese flavors—think mushroom consommé with ribbons of tofu, filet mignon in oyster sauce, and durian pastries with homemade ice cream. Perhaps the most unusual are the two meatless menus, one devoted to vegetables, and the other centered around homemade tofu.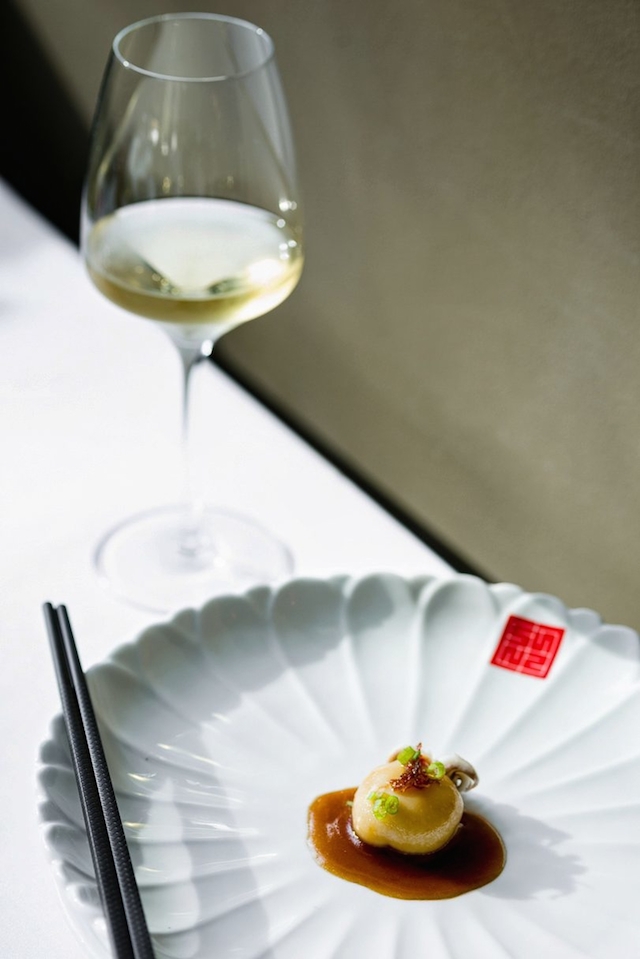 Those who want to sample the fare without committing to a tasting can settle in the 50-seat bar/lounge area, where dim sum-style snacks like dumplings and crispy rolls are served. Barman Benjamin Flanagan designed a list of cocktails that incorporate Asian flavors into classic drinks, such as a green tea mojito. Wines are sourced from across the globe, with 20 options by the glass and a bottle list that ranges from a $45 to $1,200. There're also two tiers of parings ($50 and $95) offered for the prix-fixe menus.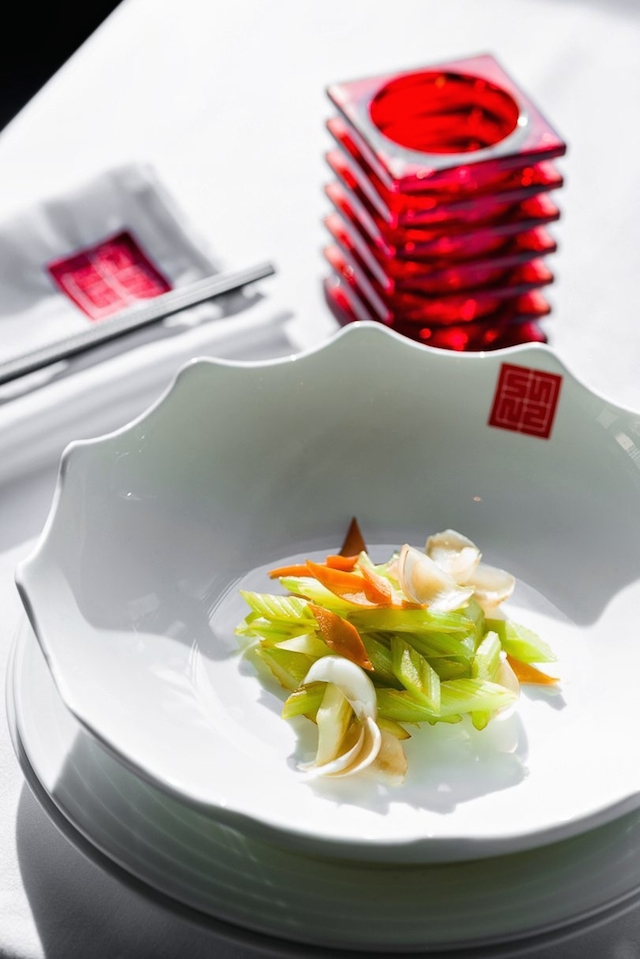 Once the restaurant is up and running Li plans to offer abbreviated tasting menus at lunch, where three courses can be ordered from $15 to $20. Look for dim sum brunch to launch on Saturday and Sunday.
Secret Chopsticks. 1850 Fort Meyer Dr., Arlington; 703-812-8888. Open for dinner Sunday through Thursday, 5:30 to 9:30; Friday and Saturday, 5 to 10.