Homesick Hawaiians will have a new dining destination next week with the opening of Hula Girl. Chef/owner Mikala Brennan brings a taste of her native Oahu to a sunny 110-seat restaurant in the Village at Shirlington–a spinoff of her popular food truck.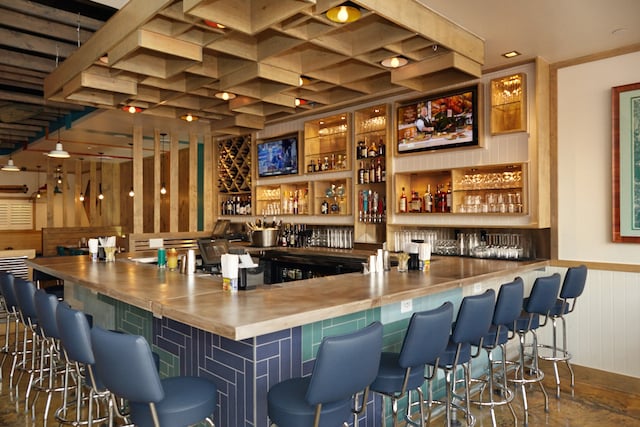 When Brennan launched her mobile business in 2011, she brought one of the first tastes of Hawaiian cuisine to Washington. Though the van is no longer running, many of her popular street eats make an appearance on the new menu—think tender Kalua pork roasted in banana leaves, macaroni salad, and of course, Spam musubi. The sushi-like rolls—a convenience store staple in Hawaii—feature grilled slices of Spam (yes, the canned original) wrapped with rice and seaweed. Brennan eventually plans to add a deep-fried, crunchy version.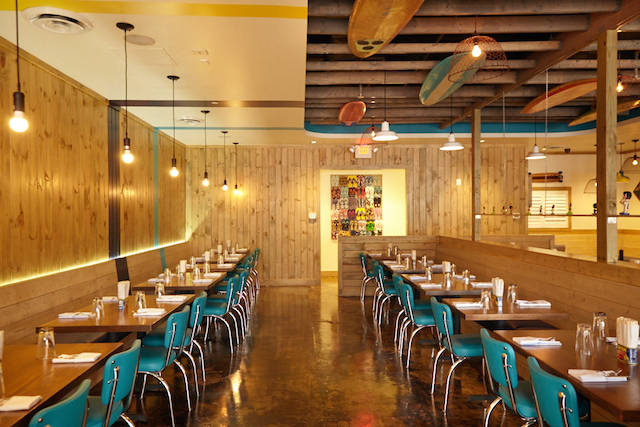 Hawaiian cuisine melds a variety of influences from native and immigrant cultures, including Asia, Europe (particularly Portugal), and the mainland US. Brennan sourced a large wood-burning grill for the restaurant, which adds a touch of smoke to meats and fresh seafood such as sticky pork ribs brushed with root beer glaze, or mahi mahi sprinkled with Hawaiian sea salt. Saimin, the Aloha State's answer to ramen, also makes an appearance. On the raw side you'll find a selection of tatar-like pokes, including classic tuna with sesame and chili, and lomi salmon with tomato and sweet onions.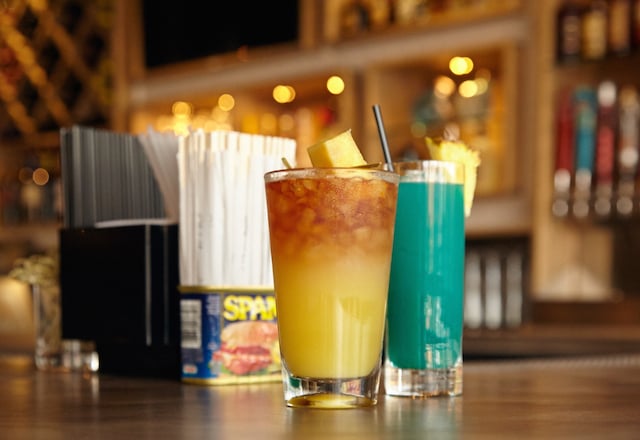 One entirely new element is the bar, and Hula Girl boasts a fun one. Cocktails lean tropical, though Brennan tries to tone down the sugar in sips like the Mai Tai, made with kaffir lime, ginger, caramelized pineapple puree, and two types of rum. Drinkers will find a mix of Hawaiian draft beers and interesting local brews, such as Adroit Theory's hibiscus saison, aged in Mezcal barrels in Virginia. Wines are equally unusual.
"Since most people don't know what Hawaiian food is or isn't, I thought, 'might as well go crazy with the wine list'," says Brennan. "I'll have a Chardonnay made in Brooklyn, or an Albariño from Fairfax."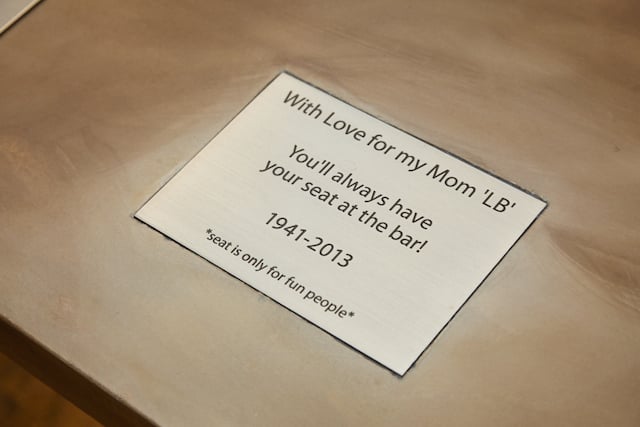 Amidst a dozen blue bar stools sits one wooden chair—a seat Brennan had specially carved for her mother, who passed away in 2013. The bathroom wallpaper also pays tribute to "LB," a Cordon Bleu-trained cook who came to Hawaii as a Pan Am stewardess in the 1960's.
"I was raised in a cooking-centric family," says Brennan. "When she finally let me stir something it was a big deal."
Hula Girl is slated to officially open on Monday, November 23 for dinner only. Look for lunch by mid-December, and brunch come February.
Hula Girl. 4044 Campbell Ave., Arlington; 703-998-4852. Open for dinner Sunday through Thursday, 5 to 10; Friday and Saturday, 5 to 11. Lunch and brunch coming soon.