Step inside Becky Waddell's meticulous, cozy studio-cum-shop Be Clean and you immediately lose that little hunch of tension that resides in your shoulders. With its neat rows of handsomely packaged goods and little wisps of lavender peeking out of ceramic bud vases, the space is a decor incarnation of the word "zen." Gentle scents float through the air every time another little beauty treat is unscrewed.
At home in the O Street Studios since May 2015, Be Clean grew out of Waddell's "longtime appreciation for natural skincare and a desire to create a haven for like-minded ingredient label readers." Her attitude towards what goes on or near our skin makes perfect sense: "You shouldn't need to be a chemist to decipher whether a product contains harmful ingredients," she says, "and as a result, my desire was to create a shop that people could trust."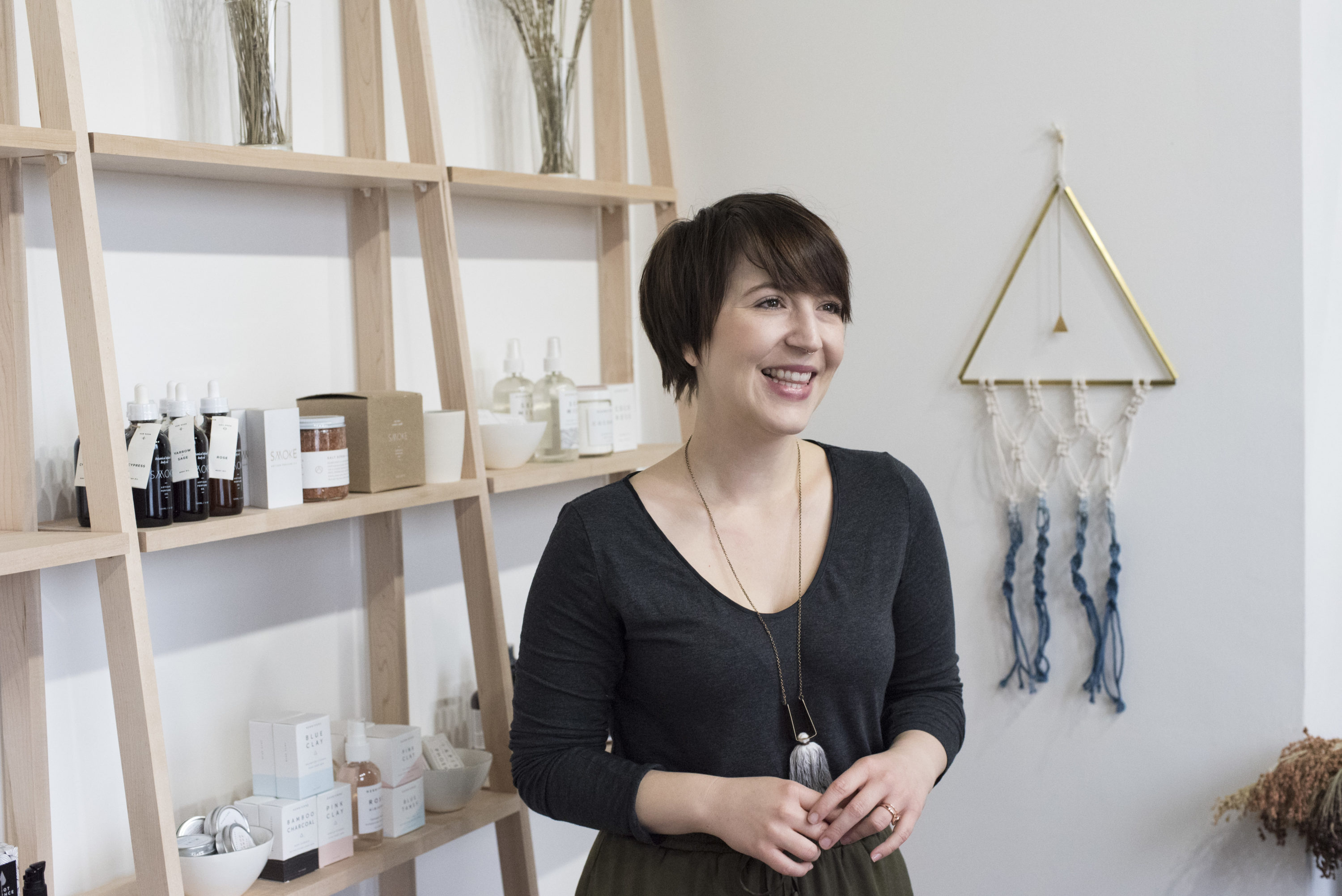 Well-known brands like Herbivore Botanicals mingle with cult-favorite Smoke and vegan collection Soul Sunday (whose Unicorn Oil might be the best-named product on the market). Waddell's current batch of favorites includes Smoke Perfume and Yarrow & Sage Body Oil, Unicorn Oil, Oculus Eye Serum, Youth Serum, and La Balmba Rosa lip balm, but her bestseller? Surprisingly, it's deodorant. They offer three different paste options (by Soul Sunday, Essential Apothecary Alchemist, and Meow Meow Tweet) and "just added a new spray from R. L. Linden that smells divine."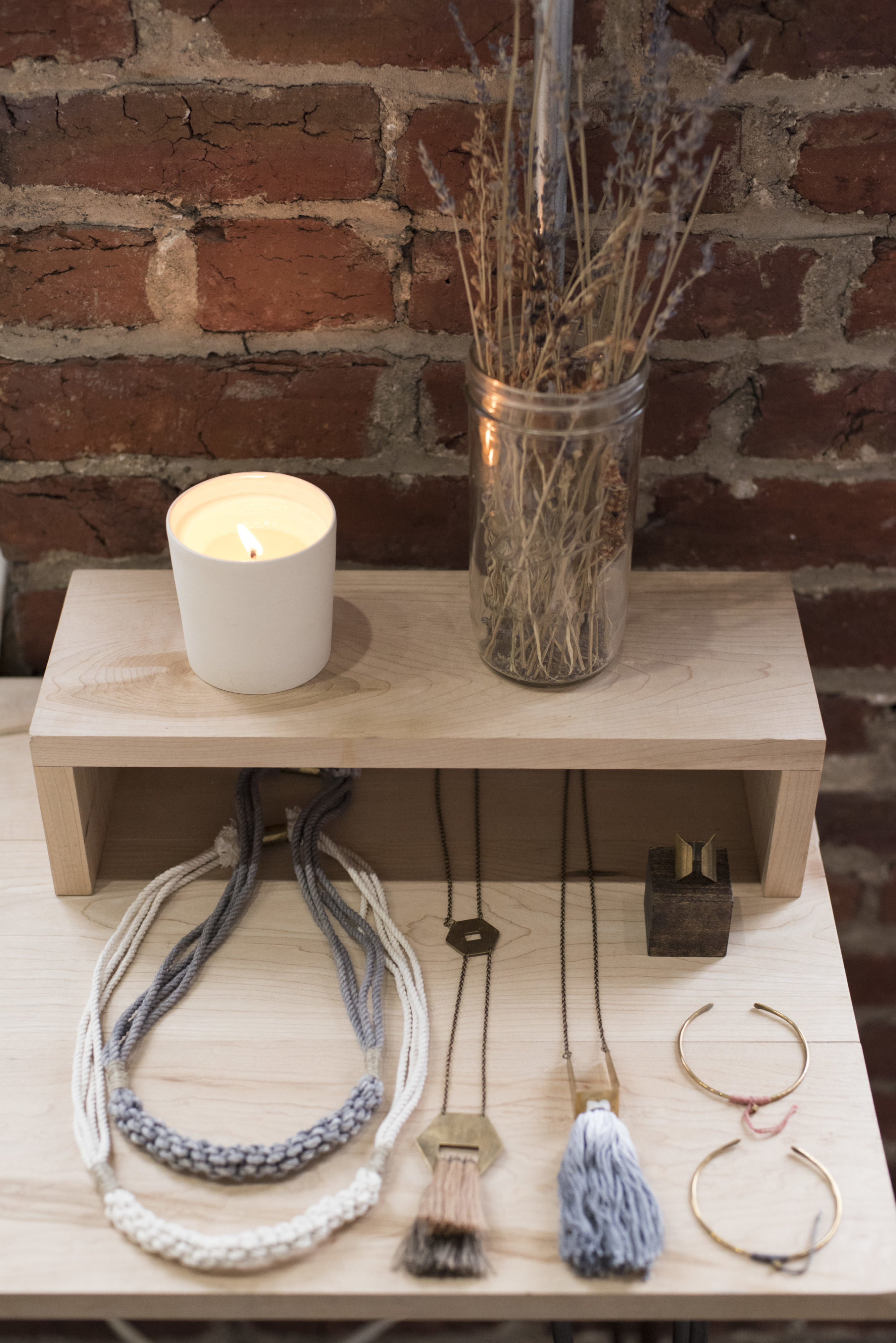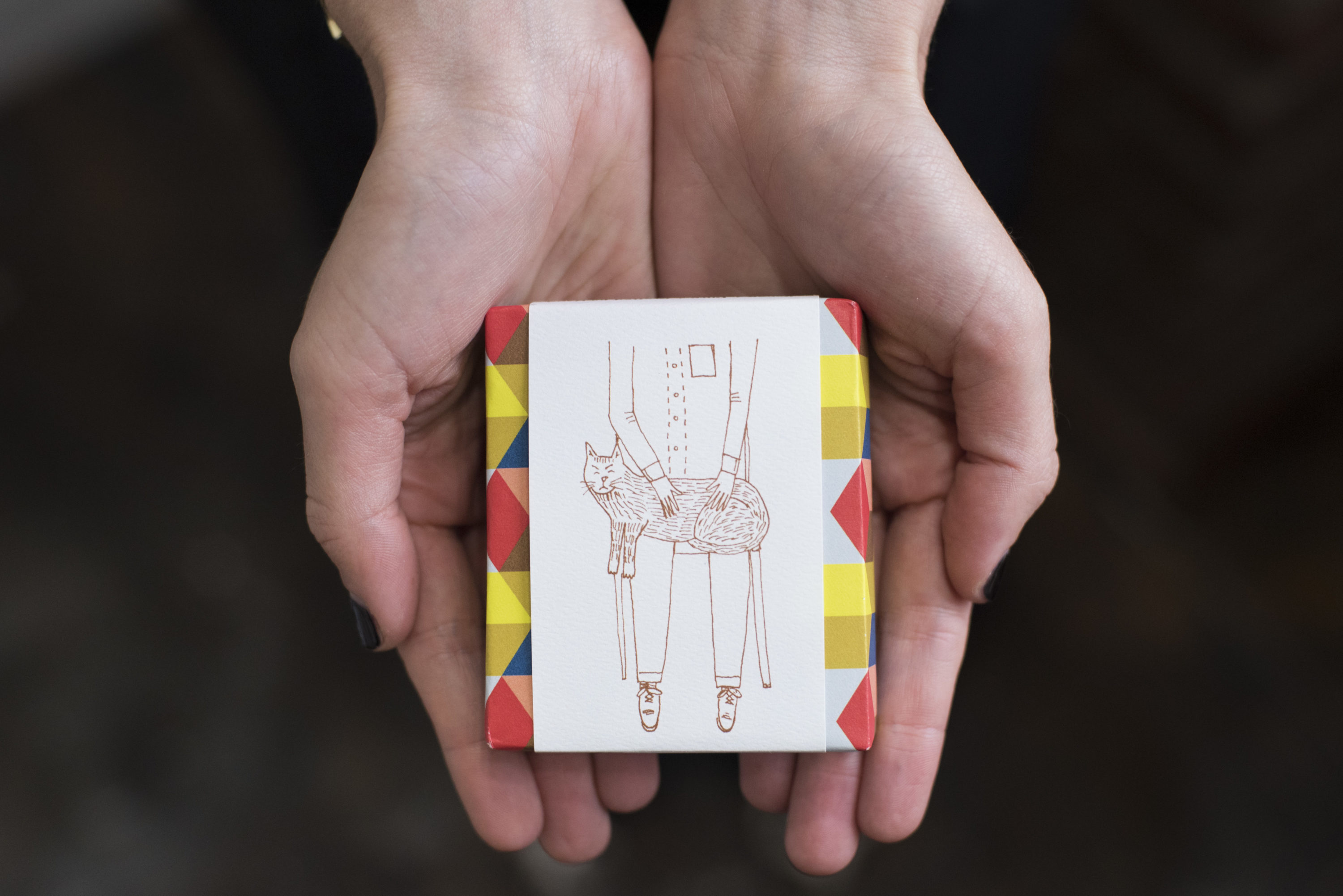 Be Clean not only focuses on 100% natural lines, it also celebrates small-batch makers–the skincare designers who hand-make all their own products and leave factories and vats out of it. To that effect, Waddell and her husband built much of the furniture in the studio themselves, installing the shelving and customizing the gorgeous utility sink. Her husband wanted to entirely strip the floor, but luckily it remained intact, with decades of splattered paint that no decorator could reproduce. Woven hangings add just the right amount of organic intricacy.
The overall effect? Surfaces as clean as you want your face to be, and the (pretty!) products that will get you glowing.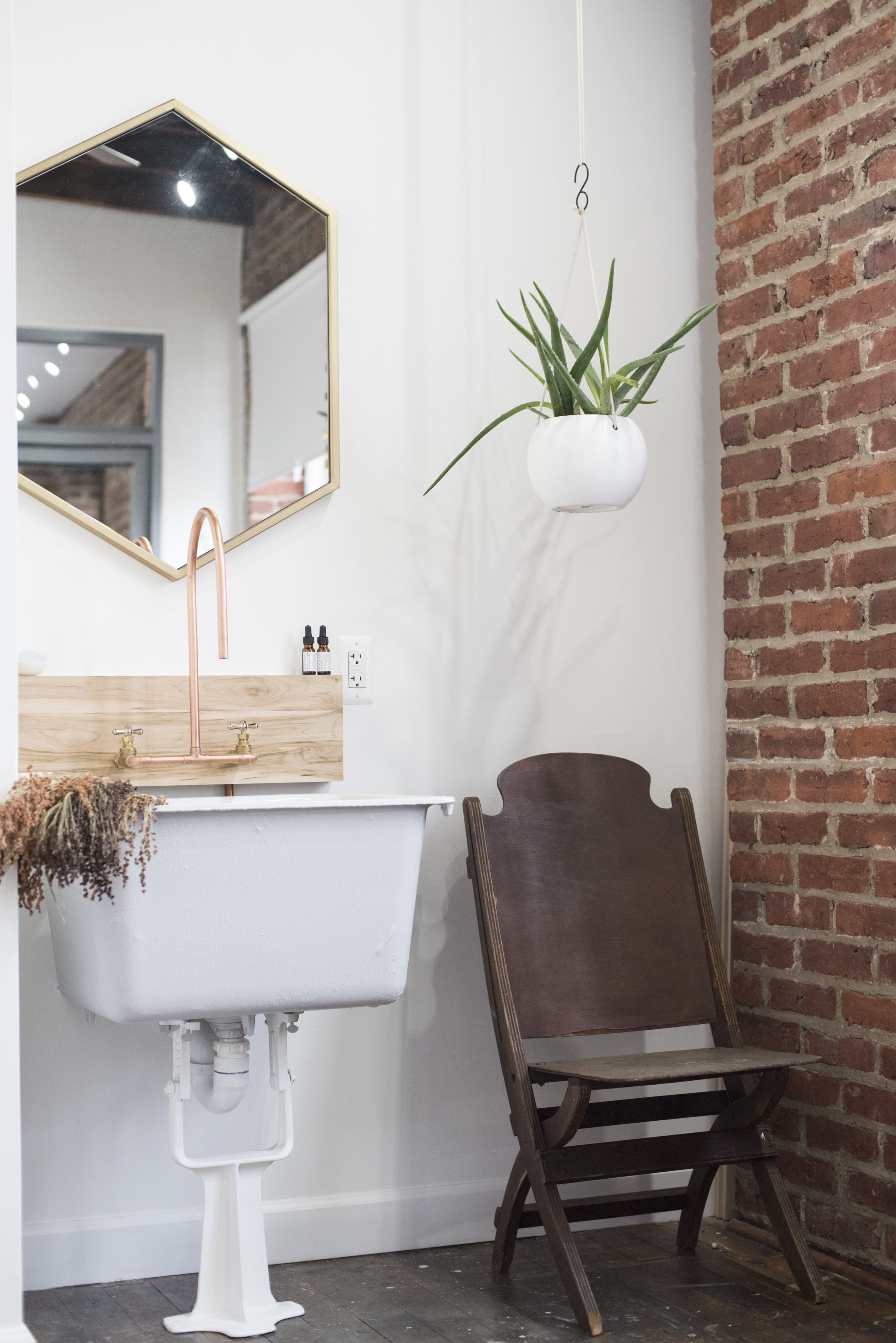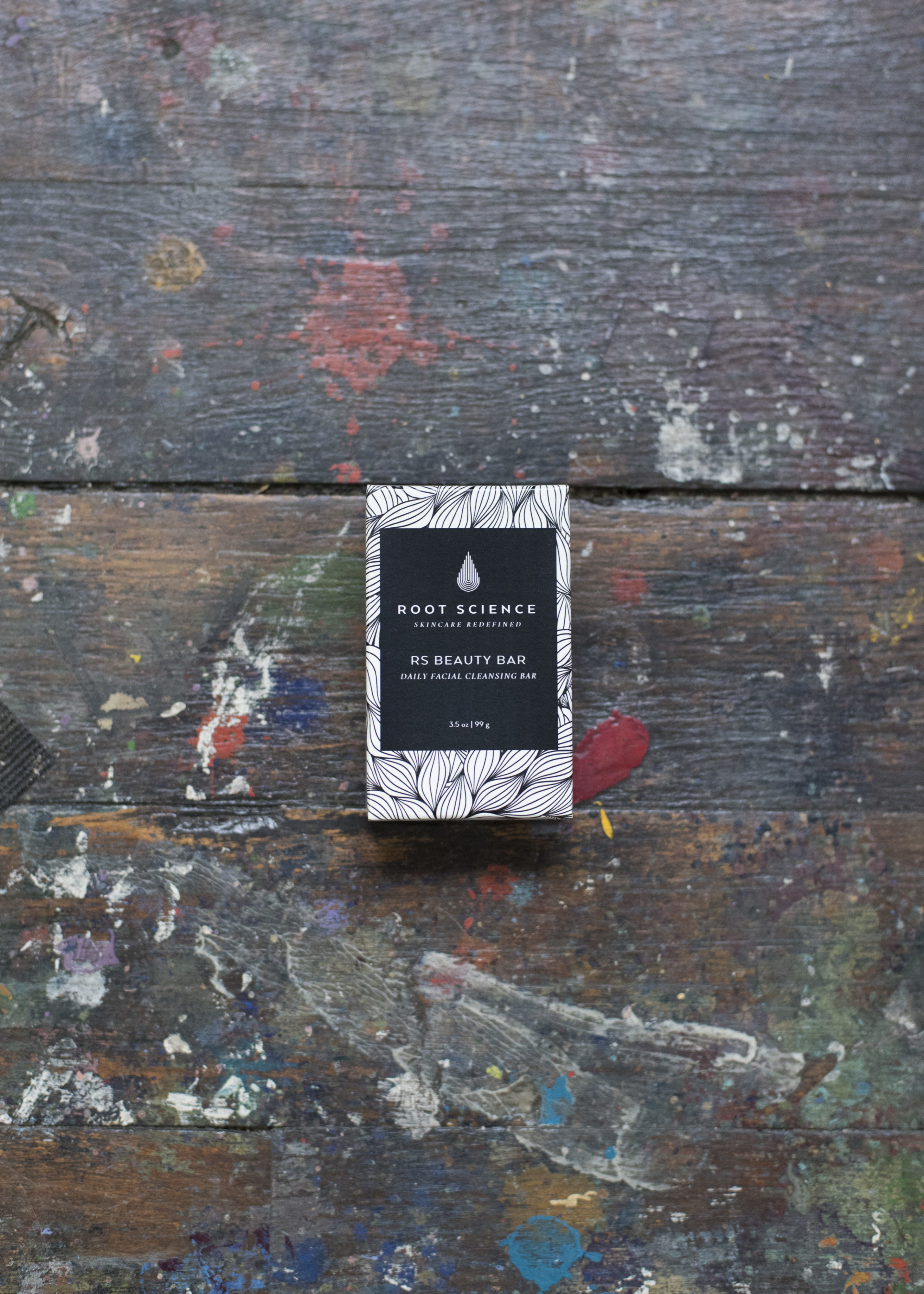 With the holidays approaching, we highly recommend a stop in at the Be Clean studio (they're part of An Evening at O Street this Wednesday at the O Street Studios from 5-9 and the Parcel Market this Saturday and Sunday). Waddell even offered us some tips on her favorite gift options (see below), some indulgent treats that will help friends and loved ones to relax, recharge, and renew. "Whether it's taking a deep breath of Unicorn aromatherapy oil or melting into a Coconut bath," Waddell says, "these items are all about enhancing the recipient's self-care routine."