Oh, how we love it when a couple has fun with their engagement photos! Not only did Sara Jin and Jonathan Kim plan a session with Anny. Photography that took them across DC from Old Town Alexandria to Navy Yard, but they also included their favorite activities (and, yes, eating ice cream is an activity) to make their session reflect how they like to spend their time together.
Like B&G on Facebook | Follow B&G on Instagram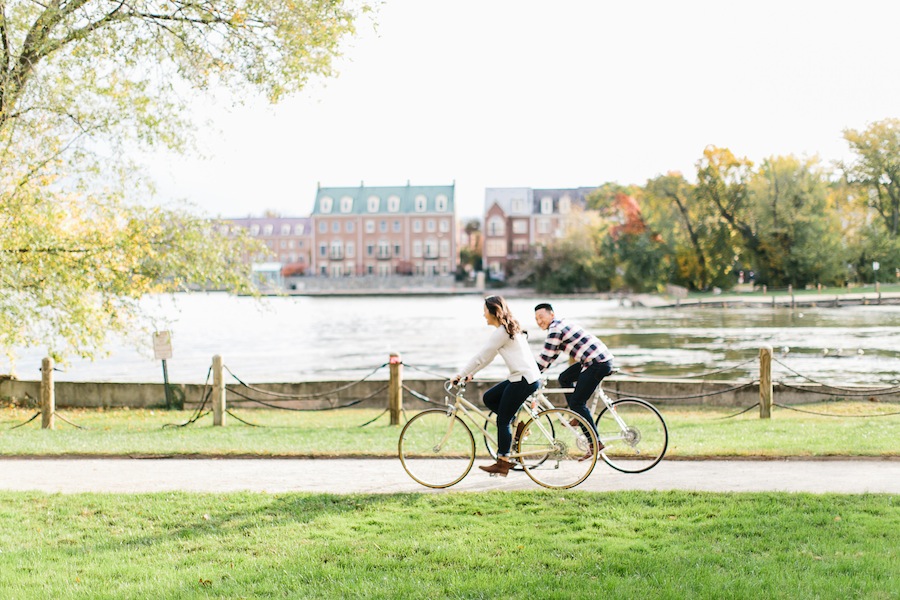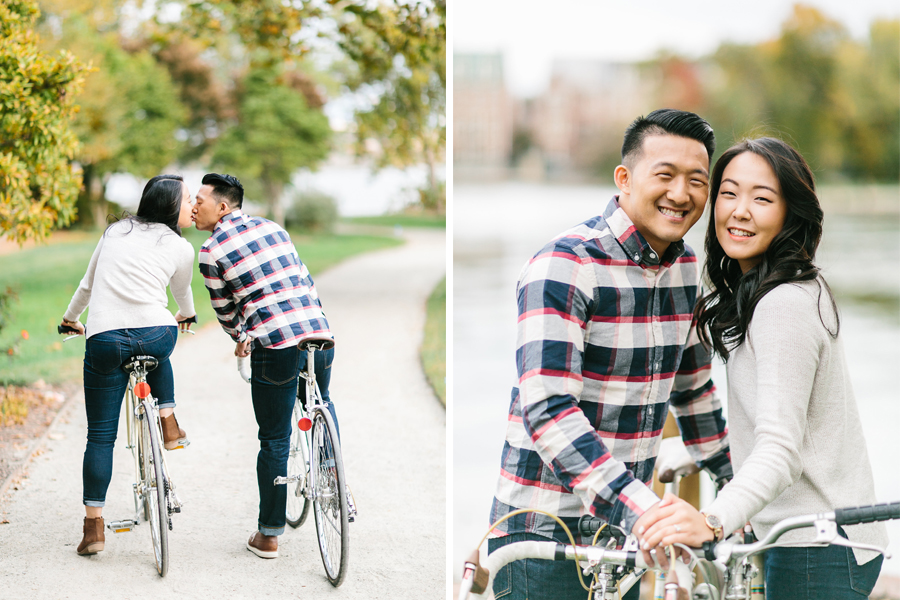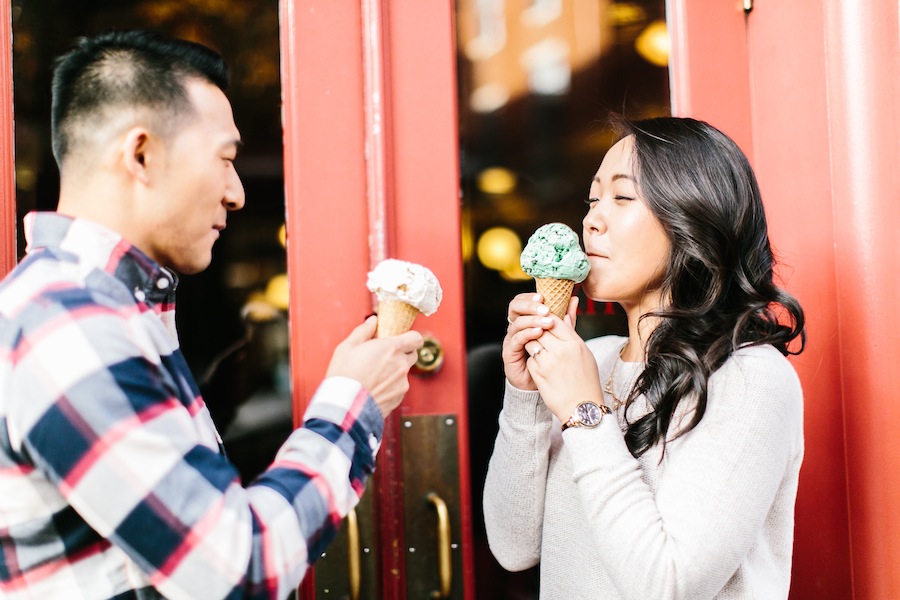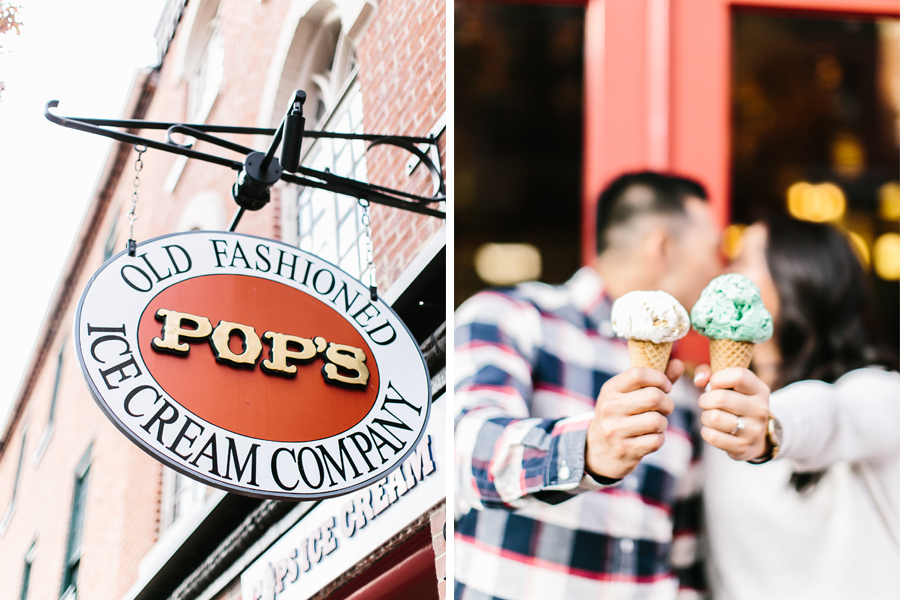 When Sara and Jonathan met at a mutual friend's birthday party, his outgoing and fun personality meshed perfectly with her kind, warm-hearted spirit. They planned a first date in downtown Silver Spring at Charm Thai restaurant, followed by their favorite treat: ice cream at Moorenko's. They talked for hours, and both went home that night surprised by how comfortable they'd felt on their first date.
Related: Find more creative engagement photo shoots here.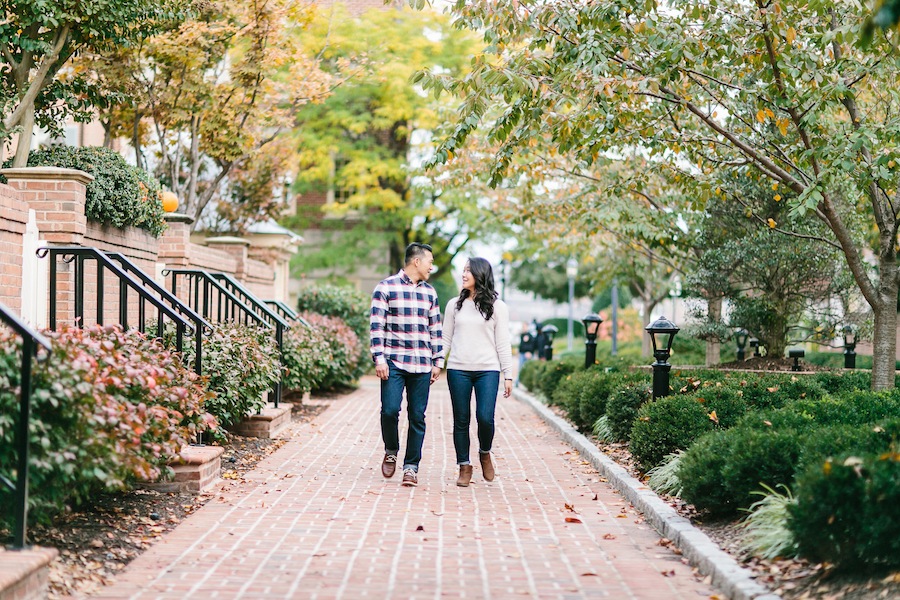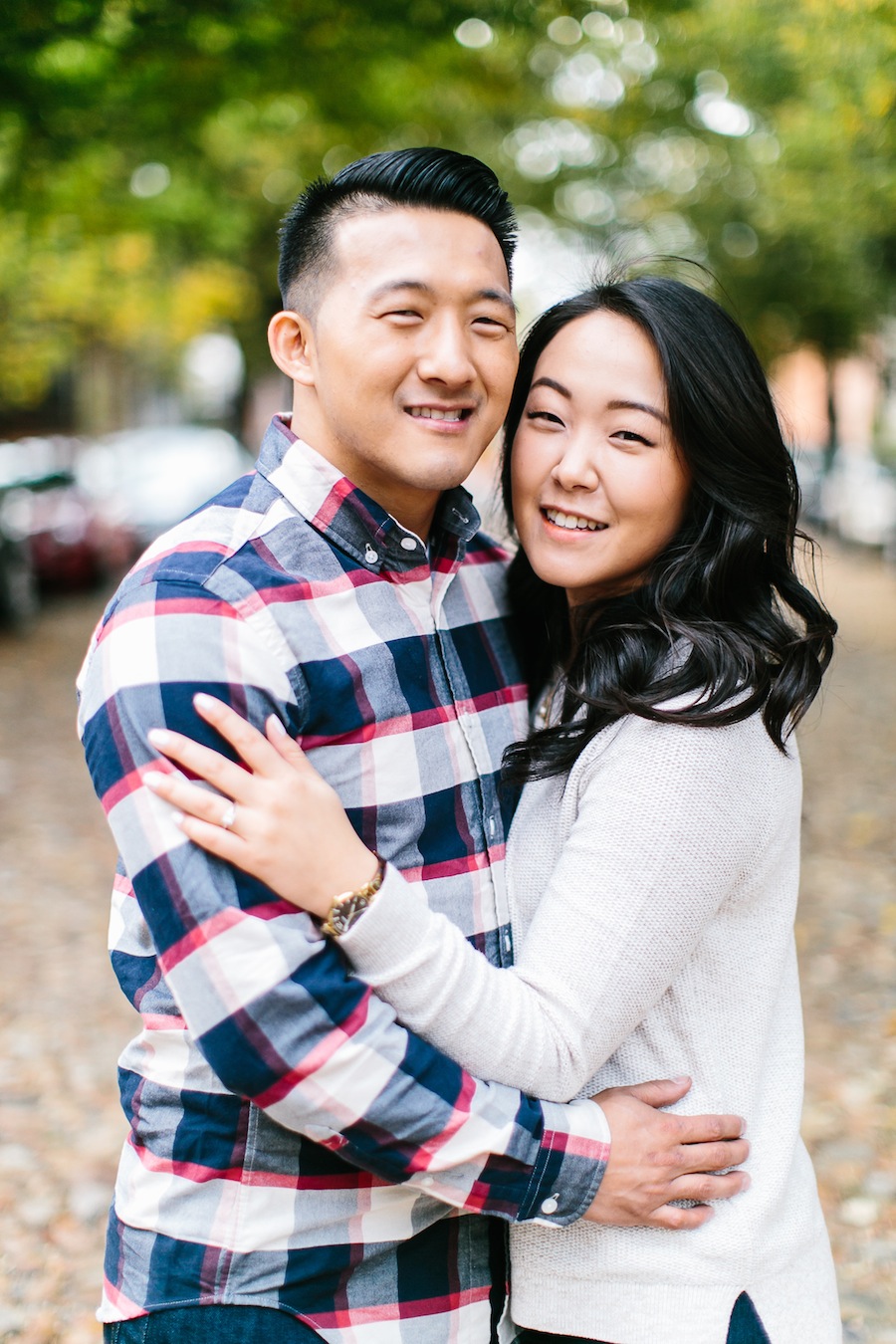 Two years later, Jonathan set up an all-day scavenger hunt for Sara. As she went searching for clues, Jonathan's friends followed her with a video camera, even as one of the clues led her to her closest friends, who joined her for the rest of the hunt. Finally, when the trail ended at a gazebo in Wheaton, Sara found Jonathan standing in the middle, surrounded by Christmas lights. He got down on one knee and professed his love, so focused on his words that he forgot to take out the ring. When he finished, Sara immediately said, "Yes!" followed by, "Where's the ring?" Afterwards, the pair returned to the location of their first date, Charm Thai, which Jonathan had rented out and filled with all of their close friends and family.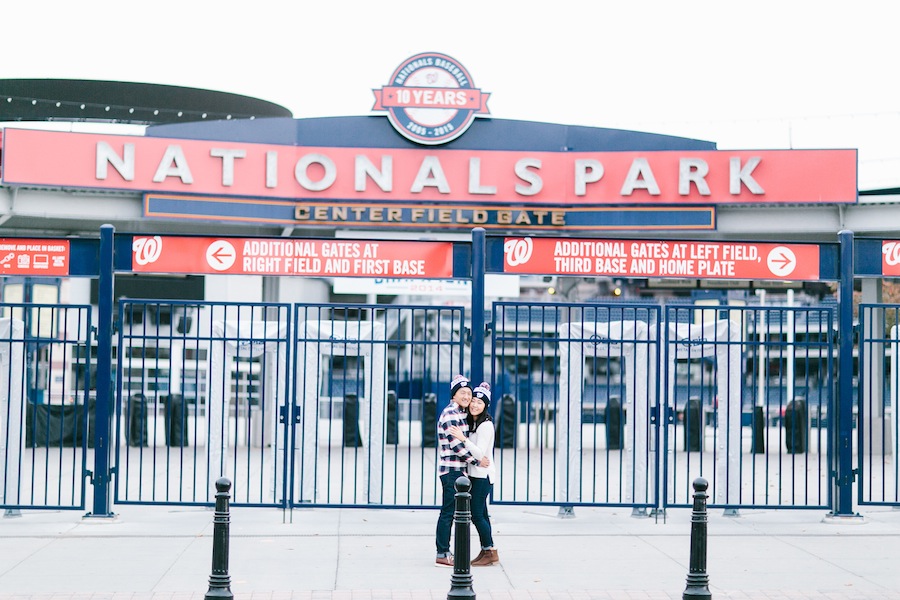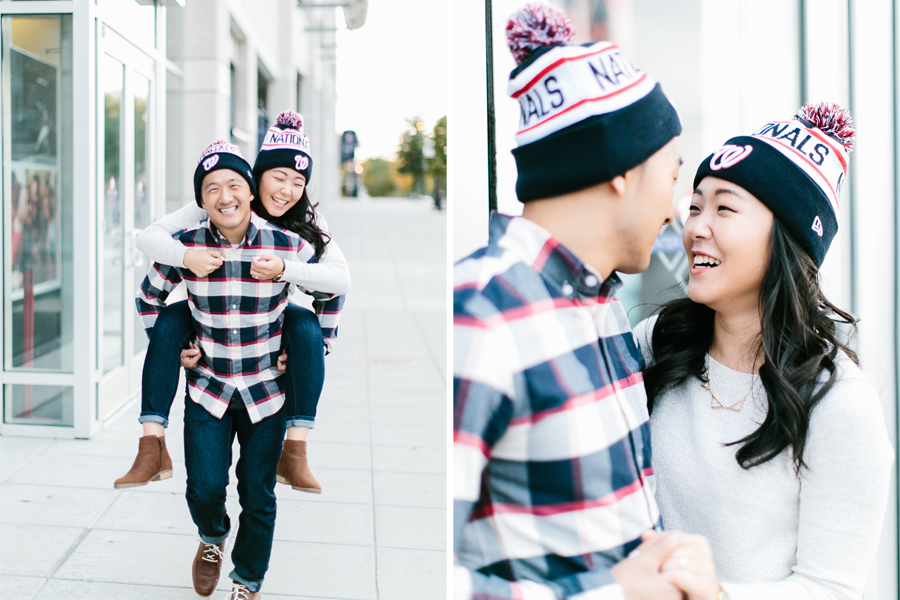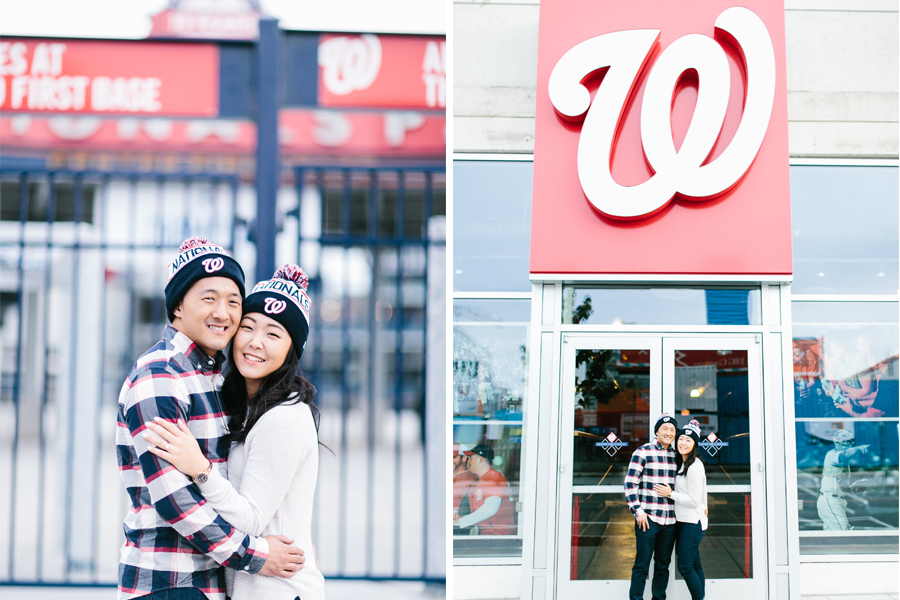 For their engagement portraits, Sara and Jonathan wanted to capture all of their favorite activities together: from riding bikes to eating ice cream to watching the Nats play to exploring the city. They started in Old Town Alexandria where they snapped some shots on the brick-lined streets and in front of Pop's Old Fashioned Ice Cream, before heading to Navy Yard, where they posed for portraits in from of the Nationals stadium and on the waterfront.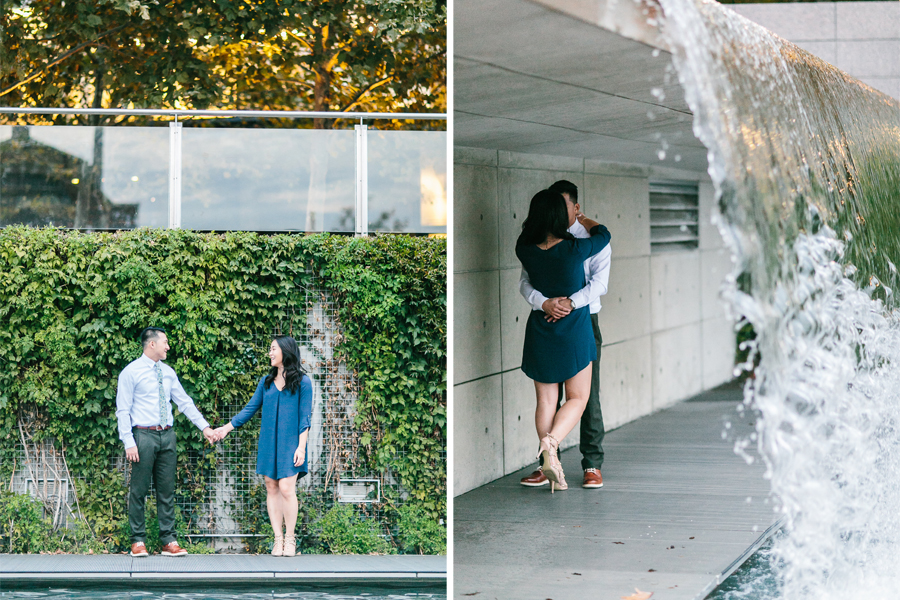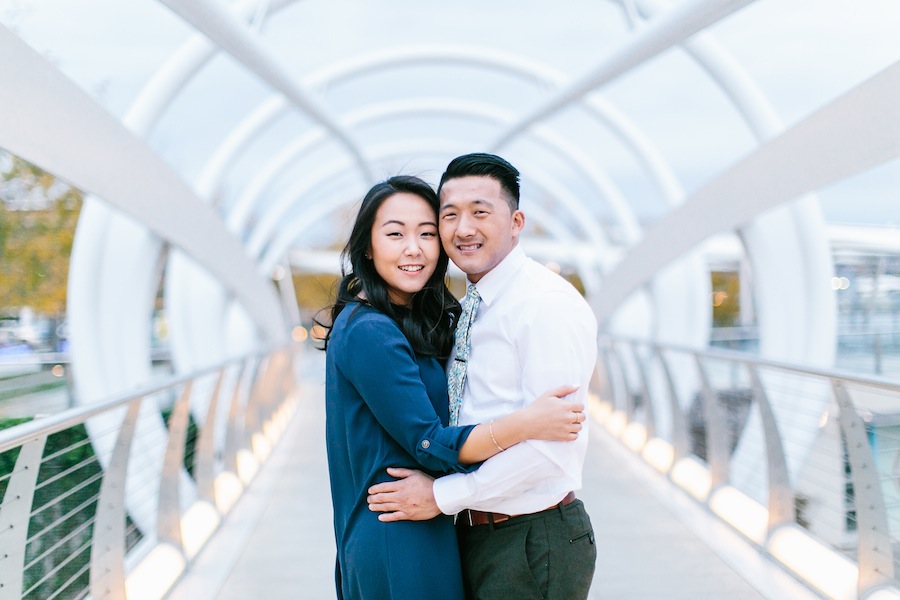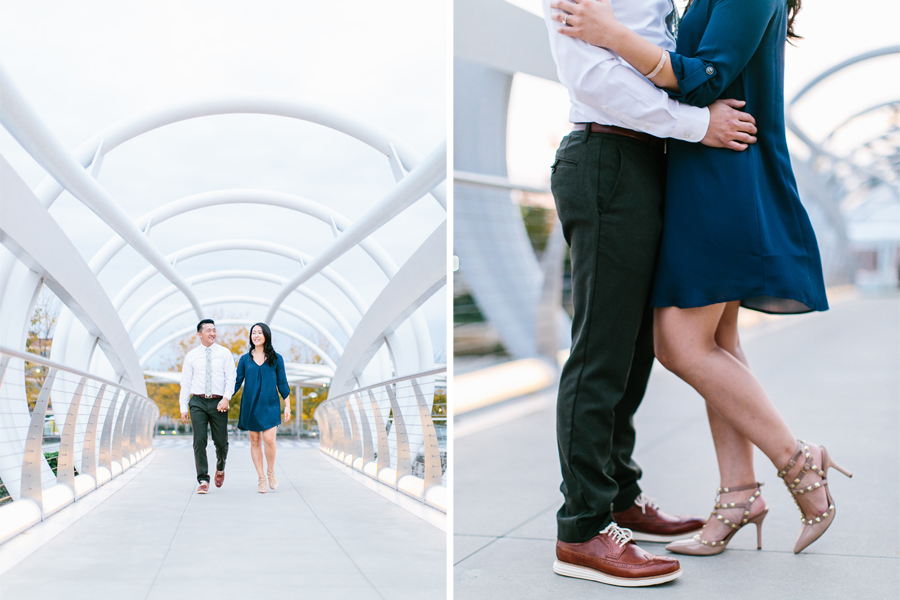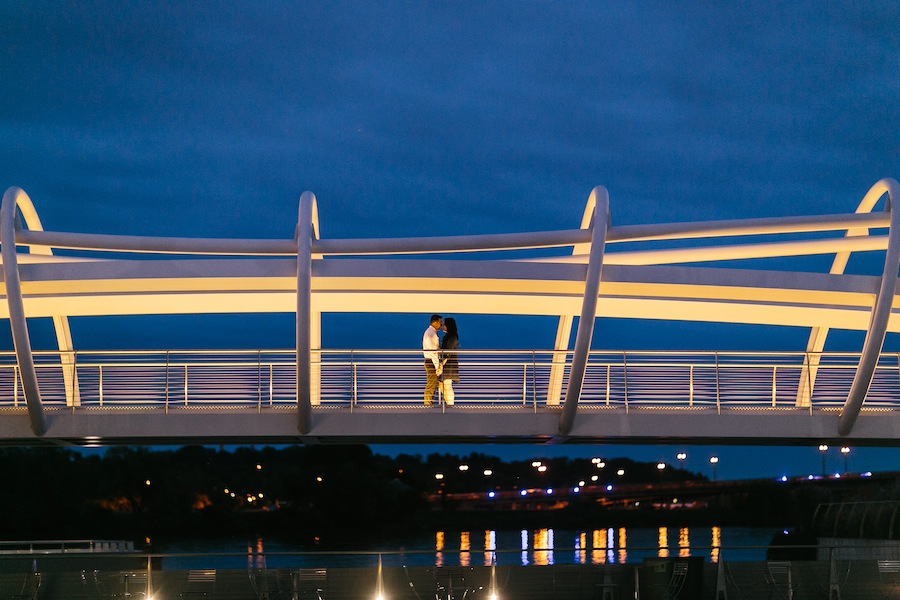 Sara and Jonathan are set to marry on August 13, 2016 in Frederick.