Shoppers at The Shay will have more than just local boutiques to browse since Glen's Garden Market opened on Saturday. Founder Danielle Vogel brings a near-identical sibling of her Dupont Circle grocery/deli/bar to Shaw's burgeoning development, offering one of Washington's largest arrays of local foods, made-to-order sandwiches, and $4 draft beers all day, every day.
Vogel, a lawyer-turned-first-time-business owner, launched the flagship Glen's three years ago with a mission in mind: open a market stocked exclusively with items from the Chesapeake Bay watershed, and attempt to impact global climate change. As the business evolved—or more, threatened decline—Vogel made small concessions, offering mindfully-sourced grocery items like recycled paper towels and artisanal olive oil, while still maintaining a strict locavore philosophy when it comes to produce, bakery items, meats, cheeses, and alcohol.
"I launched with a perspective," says Vogel. "At the end of the day I could sit in a dark room with no customers and die by the sword, or I could give the neighborhood what they want. You don't get to spread the word if no one walks in the door."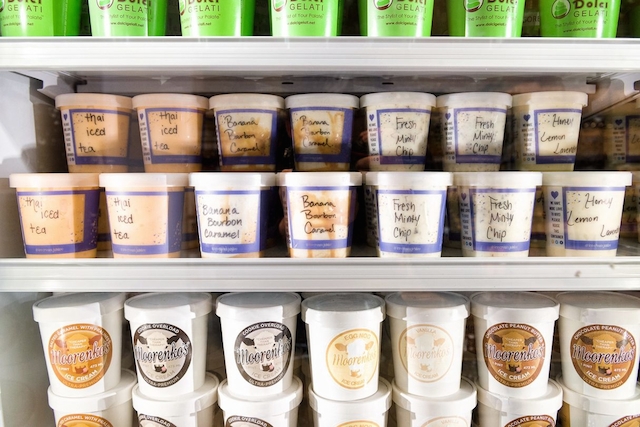 Much of what the Dupont community embraced can be found in Shaw. One of the biggest draws are the homemade prepared foods, many health-minded, though the kithchen still toasts a stellar grilled cheese. At the Shaw branch you'll find a sandwich counter for hot and cold house specialties—including new ones like a pork belly banh mi—a cold case made up mostly of seasonal vegetable dishes, and warm items such as roast chickens, pupusas, and meatballs (sadly, no pizzas here). Weekends bring afternoon brunch such as breakfast tacos and Bullfrog Bagel sandwiches. Meals are wallet-friendly, ranging from hefty $10 to $12 half-chicken dinners that come with two sides. All are available to-go, or guests can linger at communal tables set for roughly 16 inside, and 50 outdoors when the weather warms.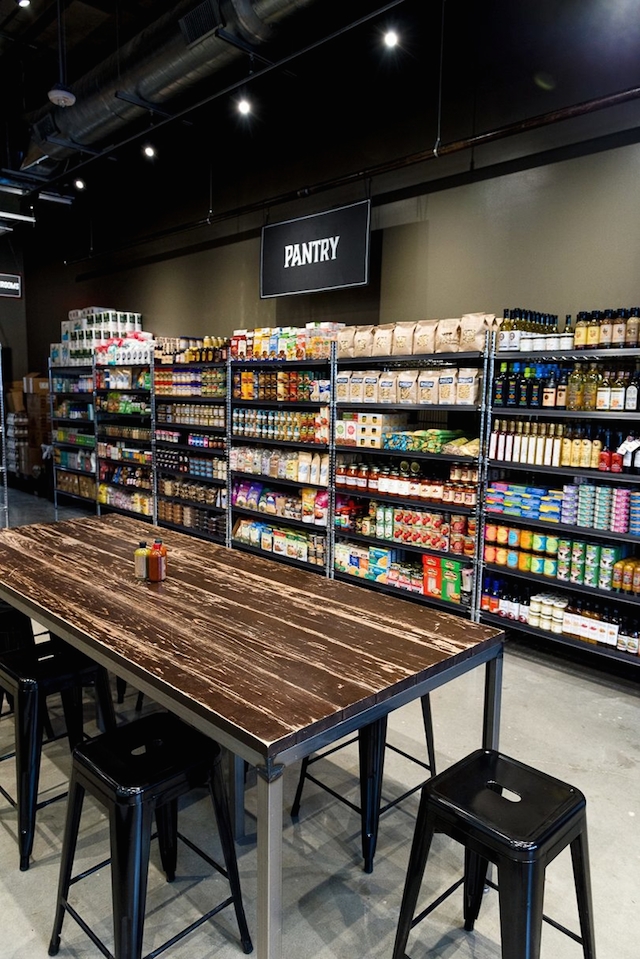 Similar to Dupont, shoppers can grab a $4 pint from the bar at any hour. Vogel worked at Alexandria's Port City Brewing Company before opening the first Glen's, and always carries their Optimal Wit. Other brews for the opening include Right Proper's Venom Sabathi and Hellbender Bar Bones Kolsch, as well as Jack's Hard Cider, Charm City Meadworks, and wines by the glass.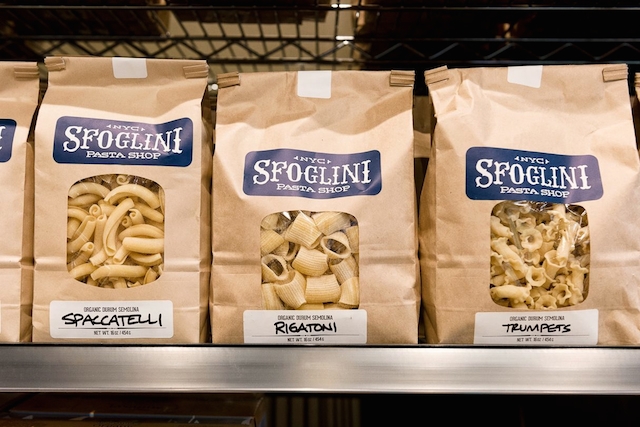 Home cooks will find a full array ingredients for meals. Refrigerator cases hold fresh cuts of meat and sausages, dairy, and seasonal produce, while shelves are stocked with a variety of pantry items. A point of pride for Vogel is being the first retail outlet to launch 50 local brands, carrying Ice Cream Jubilee pints before the Navy Yard shop opened, or Harper Macaw chocolates, which recently opened a factory in Ivy City.
"We grow small businesses as well as our own," says Vogel.
Glen's Garden Market Shaw. 1924 Eighth St., NW; 202-939-2839. Open Monday through Friday, 11 to 9; Saturday and Sunday 9 to 9.