We're less than three weeks away from a new year, with all the promise it holds of change and renewal. Alas, most of our resolutions fall by the wayside come February, but one thing that you can get a jumpstart on now is being a better planner. Snag a calendar and organizer in December, start jotting down January notes now, and when 2016 rolls in you'll already feel organized and in control.
Here are some of our absolute favorites—because an object that is beautiful and useful is one you'll keep reaching for.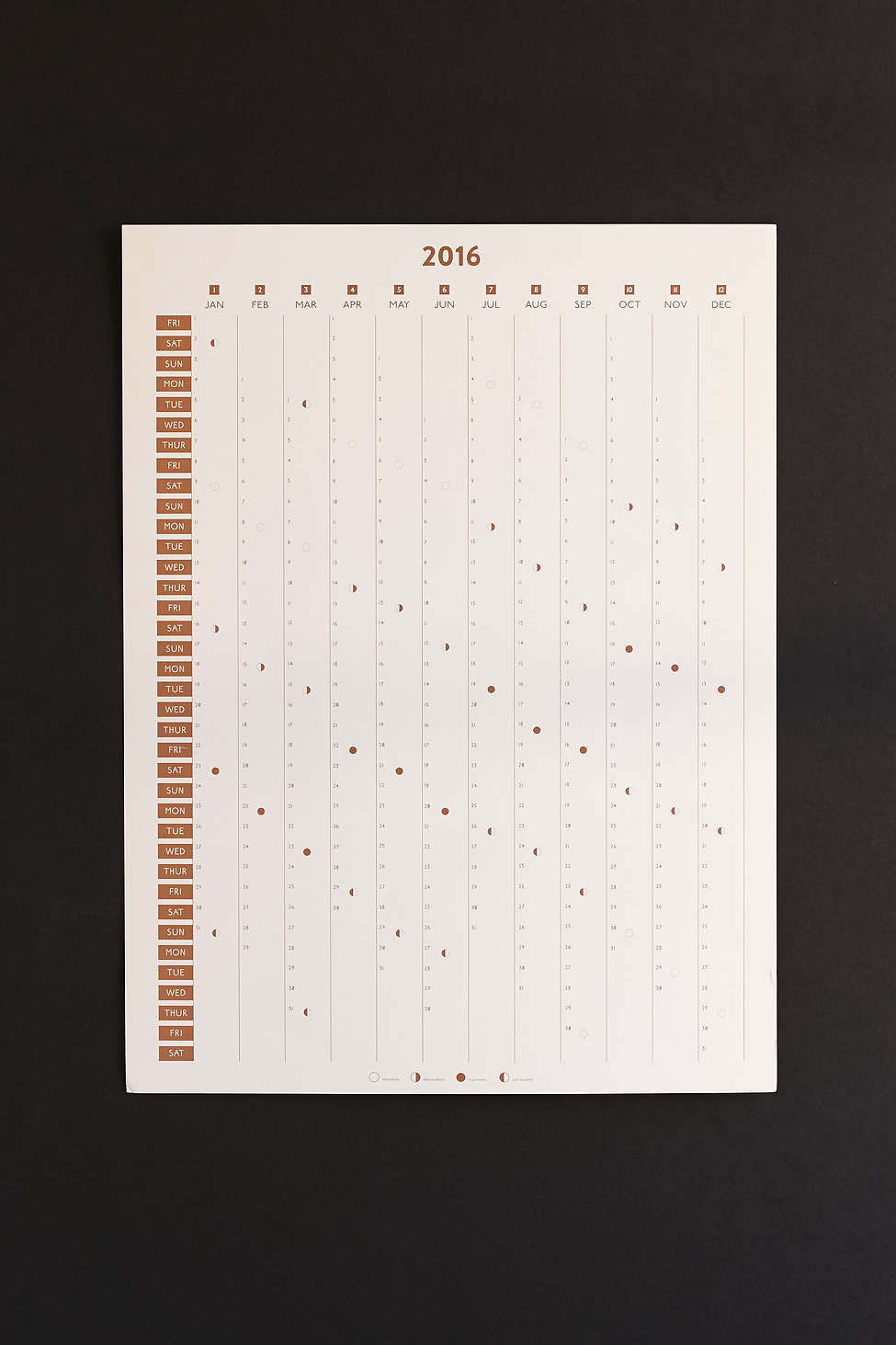 Easily doubling as a frameable print, this lunar-obsessed poster is something you'll want to keep up long after 2016. $32 at Urban Outfitters.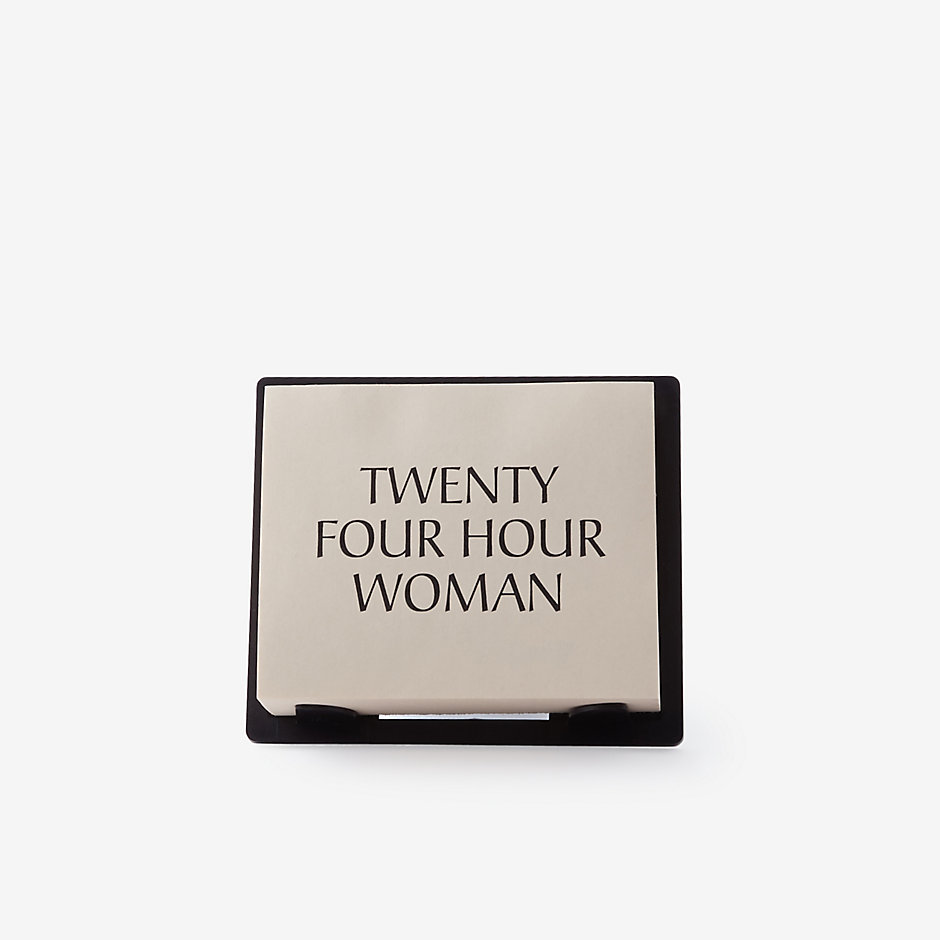 Because women really do make the world go 'round: this calendar offers an illustrated example of lady hustle for every day of the year. $26 at Steven Alan.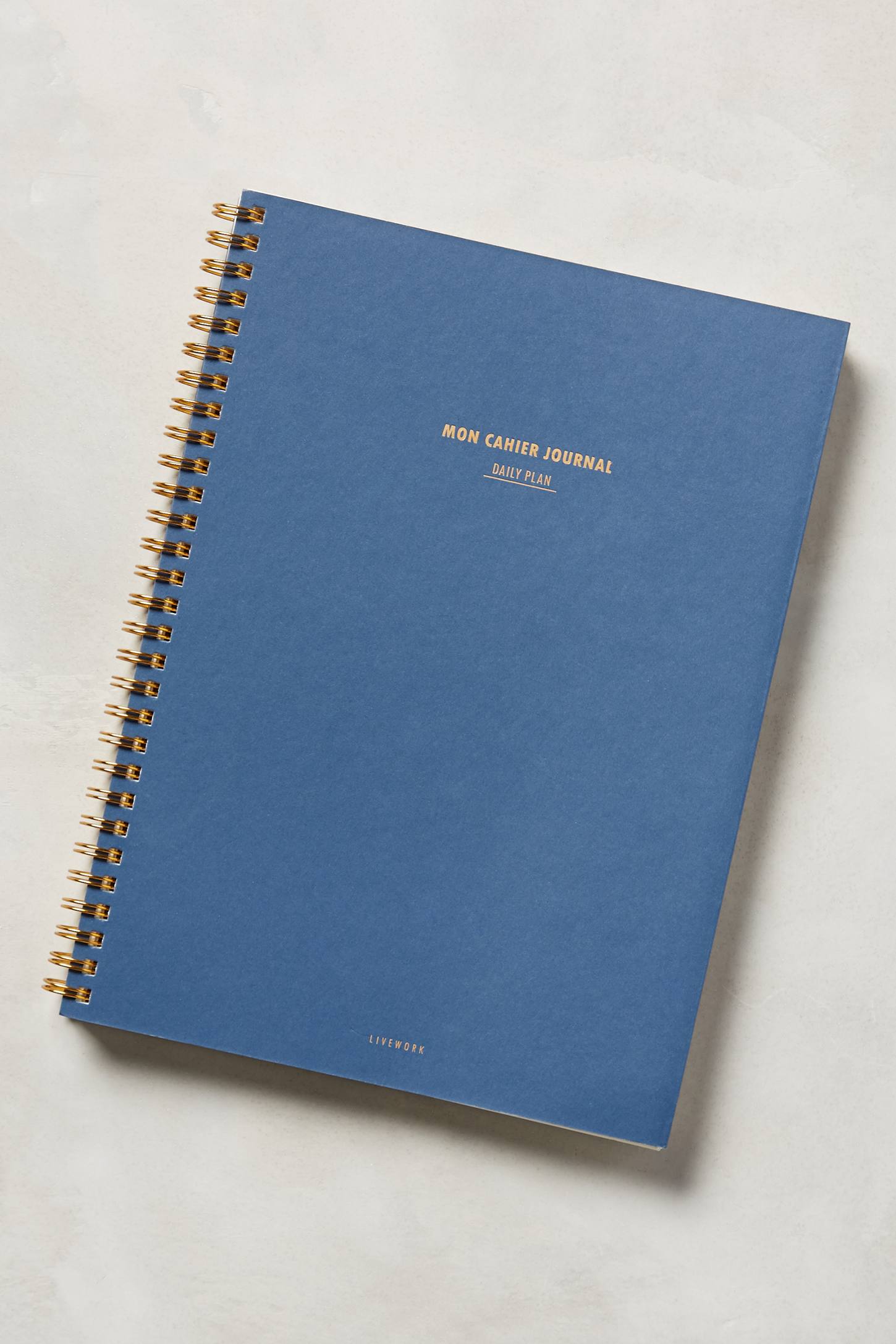 Simple, French-feeling, and straight to the point. $32 at Anthropologie.
Local blogger Meg Biram knows why you really need a paper calendar: to get sh*t done. Her version doesn't mess around. $36 at Meg Biram Shop.
Every month will be a color-tastic ombre surprise. $24.95 at Paper Source.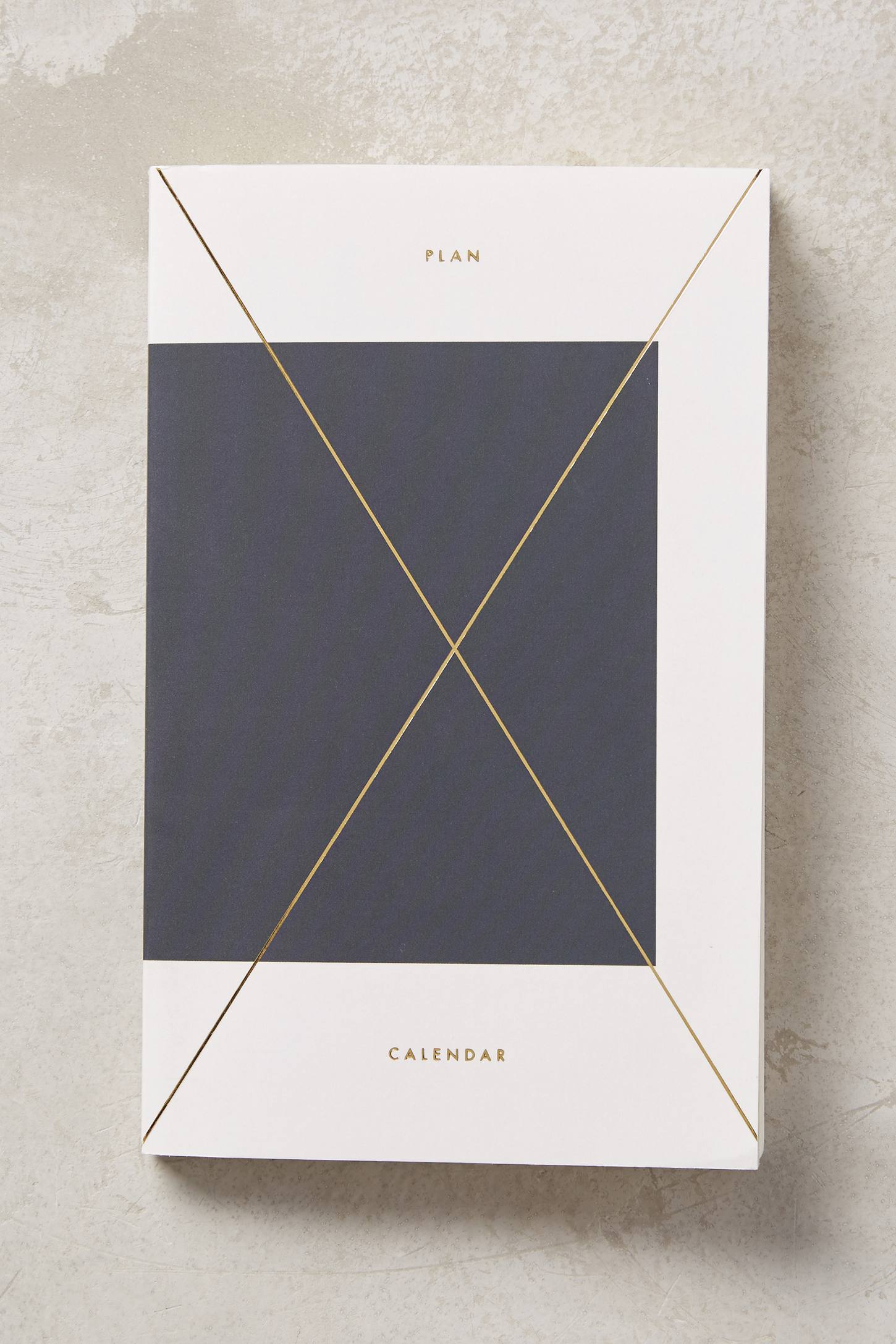 This California-cool version lets you write in your own dates, just in case you're not down with linear time progression. $32 at Anthropologie.
A lovely reminder to eat those veggies! $29.95 at Paper Source.
We bow down to the perfect simplicity of this DC stationer. $28 at Appointed.