There are many reasons we love Le Diplomate: the freshly baked baguettes, the superlative burger, the standard-setting crème brûlée. And our readers heartily agree. The Logan Circle bistro took top honors in three categories of our annual restaurant survey—favorite restaurant, special-occasion spot, and French place.
Le Dip aims to please crowds, but there are some less expected winners, too. Take Thip Khao, the aggressively spicy (use that sticky rice!) Laotian restaurant in Columbia Heights. Or Panda Gourmet, the bare-bones—but terrific—Szechuan joint hidden in a Days Inn.
What else did readers crave this year? Herewith, the results.
Best Overall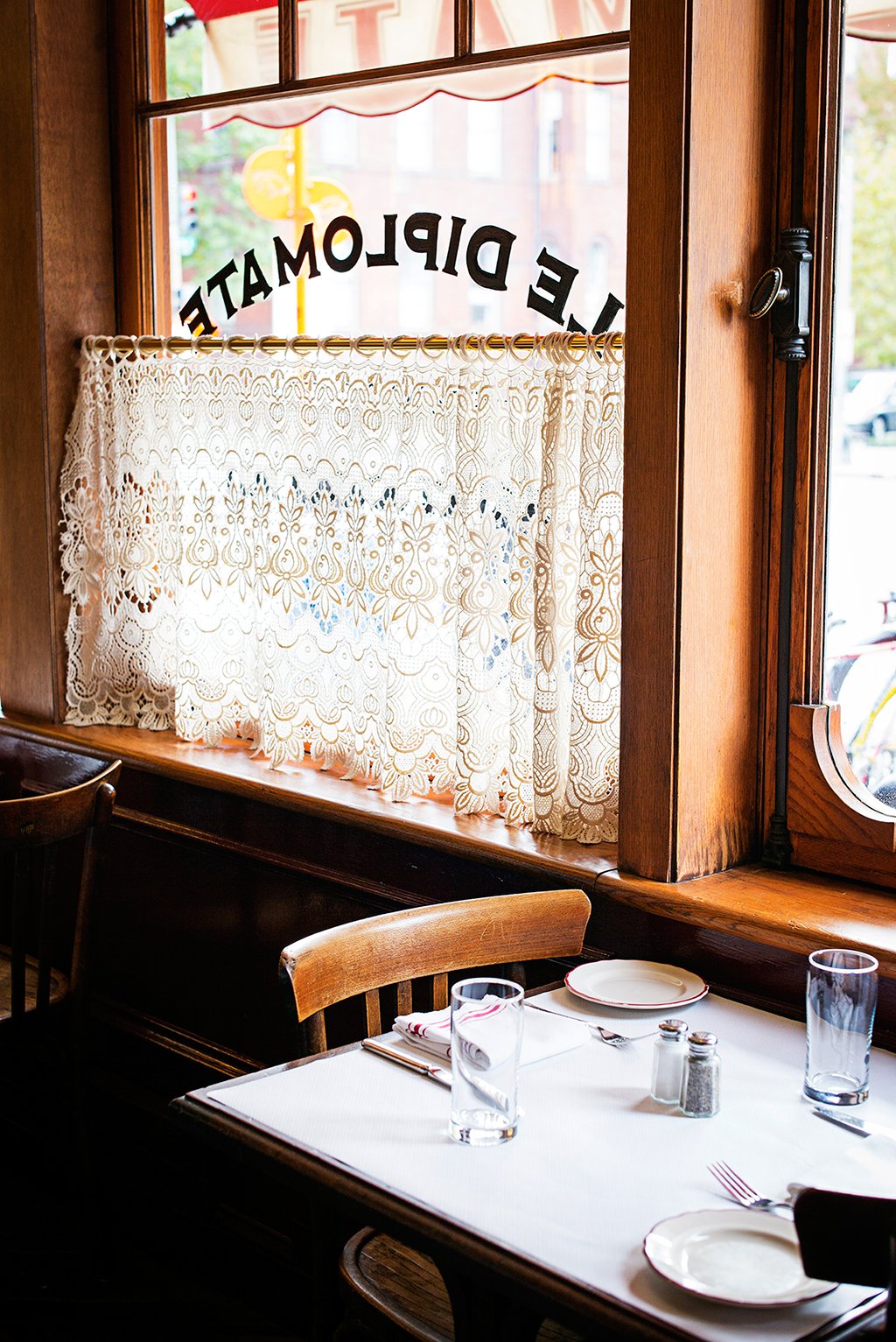 1. Le Diplomate, Logan Circle. The red-leather banquettes stay packed, thanks to the sure-handed bistro cooking (and fantastic frites).
2. Founding Farmers, downtown DC, Potomac, and Tysons. Folksy American fare—bacon lollipops, pimiento-cheese flatbread—is paired with an ambitious cocktail menu.
3. Kapnos/Kapnos Taverna, U Street corridor, Reagan National Airport, and Ballston. Greek-inspired small plates are the draw at Mike Isabella's mod tavernas.
New Restaurant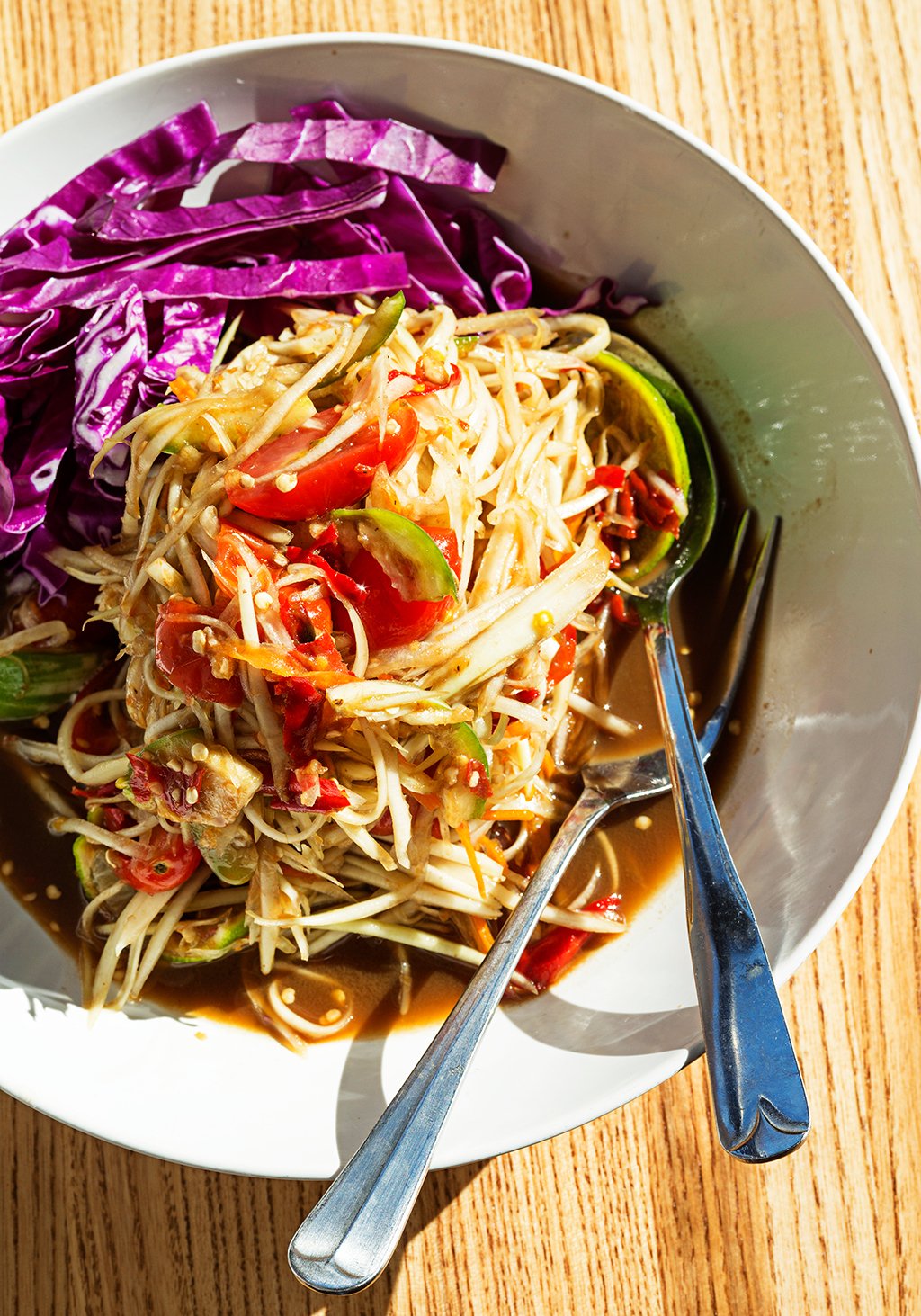 1. Thip Khao, Columbia Heights. Searingly hot Laotian cooking. Only the seriously spice-tolerant should venture into the special "Let's Go to the Jungle" menu.
2. Maketto, H Street, Northeast. Erik Bruner-Yang brings bao buns and a shop selling $400 Adidas sneakers together under one roof.
3. Kapnos Taverna, Ballston and Reagan National Airport. Mediterranean-style seafood—in the form of charred octopus and bountiful shellfish platters—gets the spotlight at the Ballston location.
Service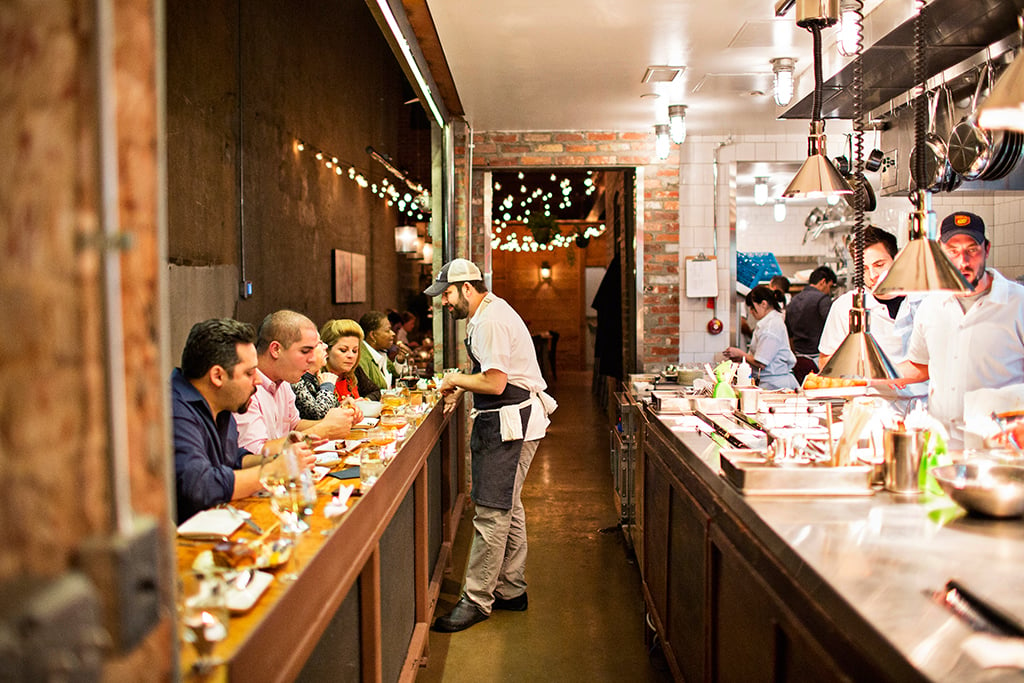 1. Rose's Luxury, Capitol Hill. Servers make customers smile by occasionally giving them free dishes and drinks, while owner Aaron Silverman keeps staff happy with field trips such as a Hall and Oates concert.
2. Le Diplomate, Logan Circle. Dinners move at a fast clip, but you'll rarely feel rushed.
3. The Inn at Little Washington, Washington, Virginia. Washington Ballet artistic director Septime Webre has held movement classes for the waitstaff.
Special Occasion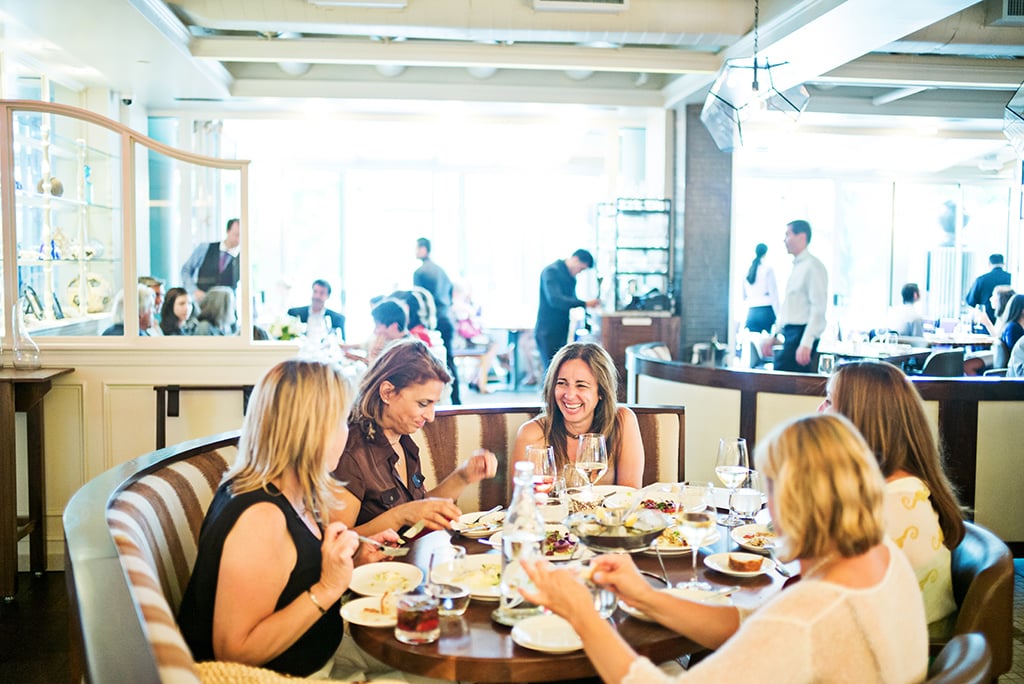 1. Le Diplomate, Logan Circle. Nothing says celebration like bubbly, and there are nearly 40 sparkling wines on the list here.
2. Rose's Luxury, Capitol Hill. The legendary line—and often two-hour-plus waits—don't deter many birthday or anniversary dates.
3. Fiola Mare, Georgetown. Ask for a table facing the Potomac at Fabio and Maria Trabocchi's luxe Italian seafood room.
Seafood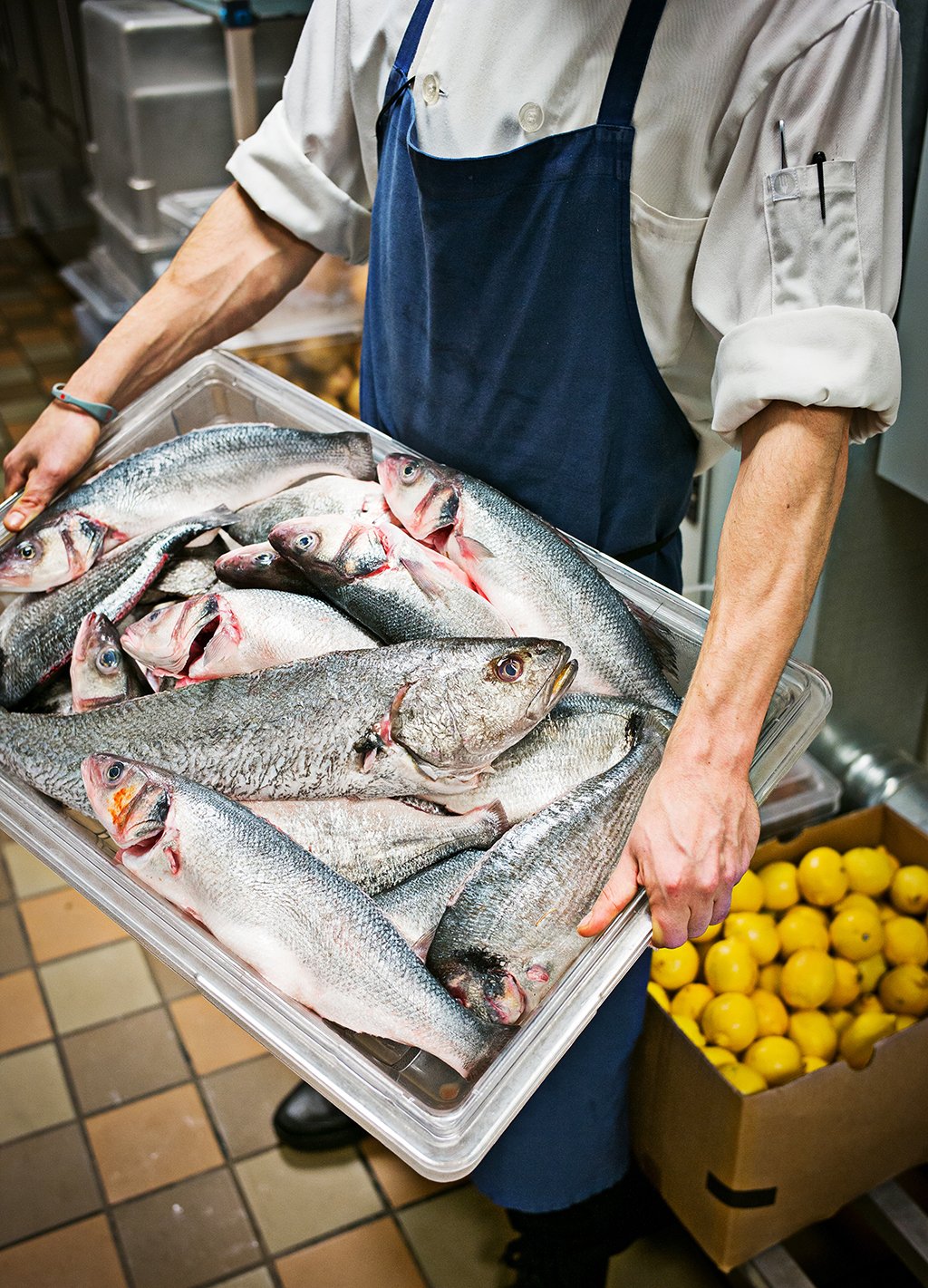 1. Fiola Mare, Georgetown. Chef/owner Fabio Trabocchi works magic with langoustines, branzino, and other delicacies from the Mediterranean and Adriatic.
2. BlackSalt, Palisades. Jeff and Barbara Black's fish market/restaurant just reopened after a renovation.
3. Hank's Oyster Bar, Capitol Hill, Dupont Circle, and Old Town. Bivalves come fried, raw, plunked in shooters, and—our favorite—broiled with butter and hot sauce at these urban fishhouses.
Steakhouse
1. Ray's the Steaks, Courthouse. The $20 hanger steak is one of our favorite cuts of beef in town.
2. Bourbon Steak, Georgetown. Bookend your dry-aged rib eye with a trio of flavored fries and spiced doughnuts.
3. BLT Steak, downtown DC. One of the less stuffy expense-account hives on the scene, with a classic-rock soundtrack and a destination-worthy crepe soufflé.
Breakfast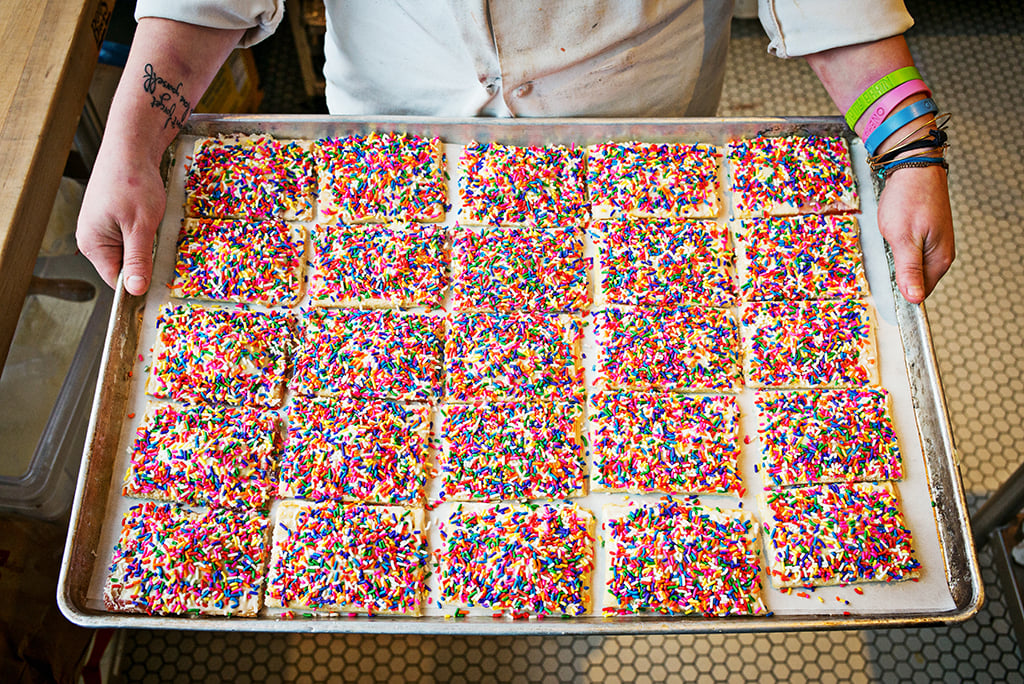 1. Ted's Bulletin, Capitol Hill, U Street corridor, Merrifield, Reston, and Gaithersburg. Doughnuts, massive scrambles, and overstuffed breakfast burritos are served all day.
2. Open City, Woodley Park. Zoo-wanderers and locals crowd this low-key hangout for straightforward egg sandwiches and coffee.
3. Founding Farmers, downtown DC, Potomac, and Tysons. Stacks of extra-fluffy buttermilk pancakes practically demand that you factor in nap time.
Desserts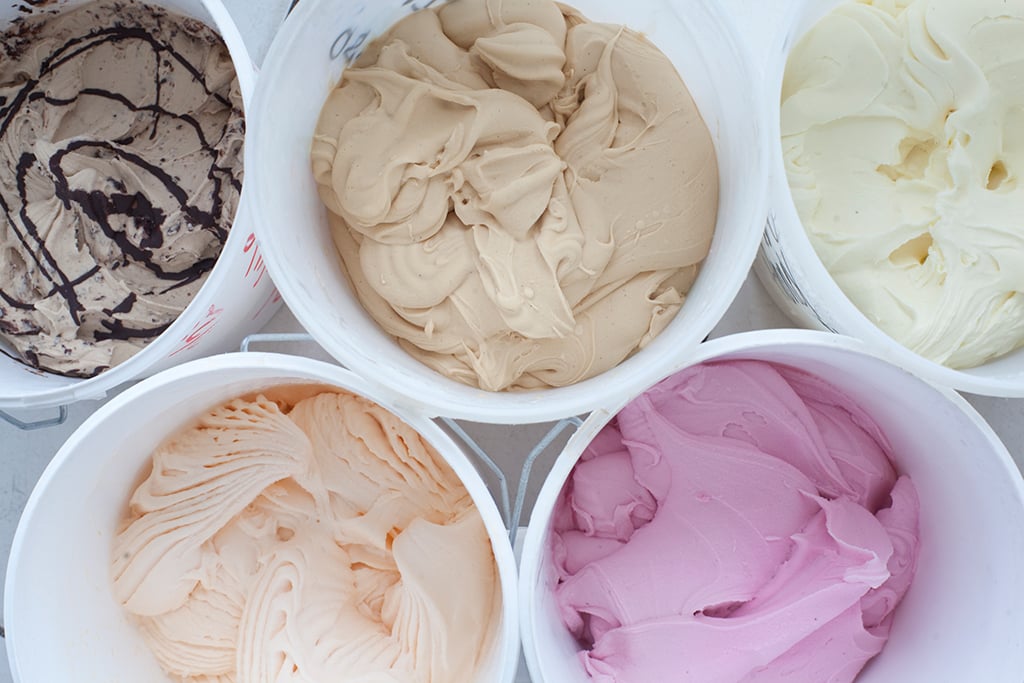 1. Co Co. Sala, Penn Quarter. Chocoholics unite over the mousses, cupcakes, and truffles at this sweets shop/dining room.
2. Ted's Bulletin, Capitol Hill, U Street corridor, Merrifield, Reston, and Gaithersburg. These American diners appeal to sweet tooths with boozy milkshakes and old-school layer cakes.
3. Dolcezza, multiple area locations. Farmers-market produce inspires the ever-changing gelato and sorbetto flavors.
French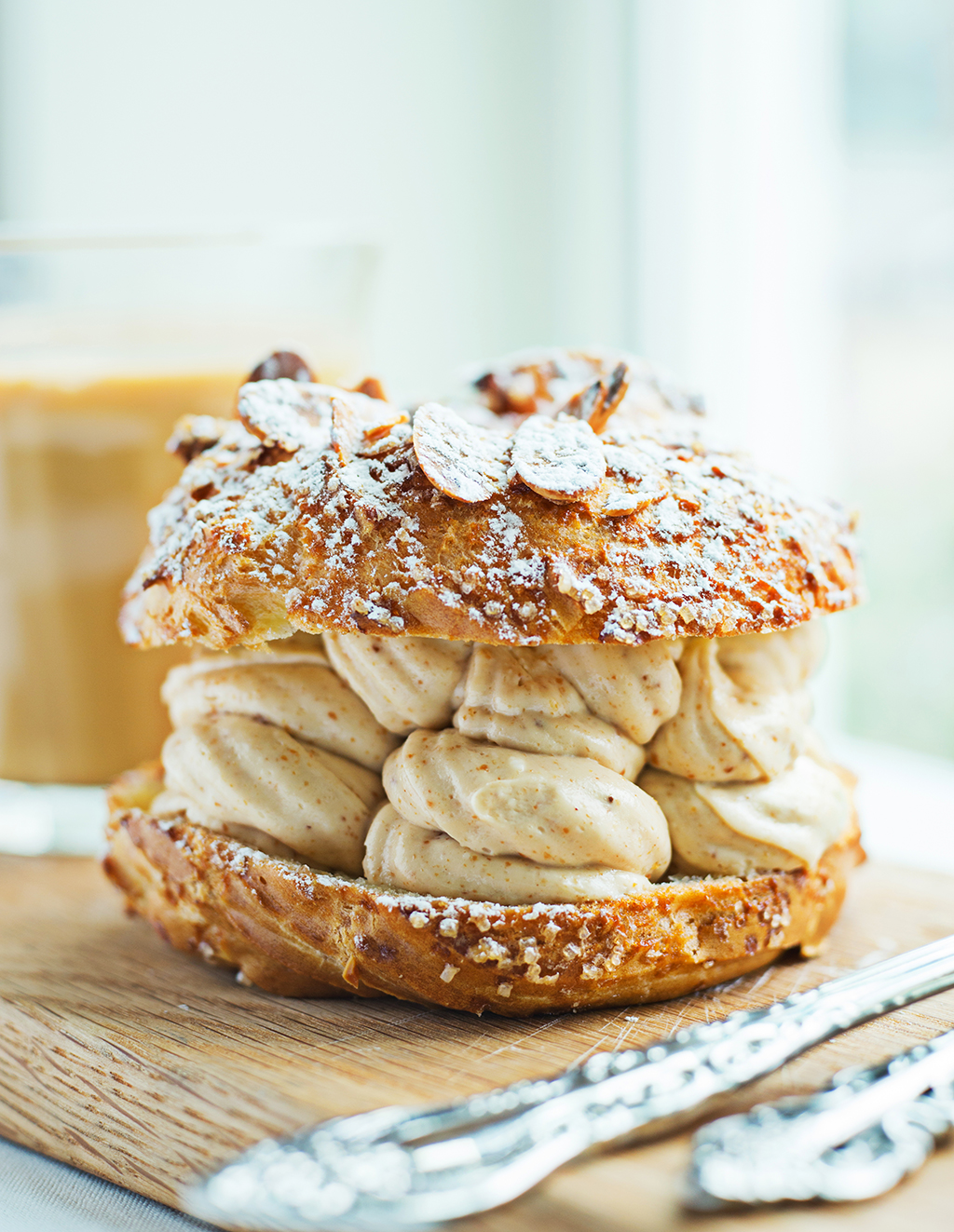 1. Le Diplomate, Logan Circle. The faux-smoke-stained dining room feels more Parisian than many bistros in Paris.
2. Bistrot du Coin, Dupont Circle. Pots of mussels and skillets of potatoes with gooey Reblochon cheese rule at this often rollicking hangout.
3. Chez Billy/Chez Billy Sud, Petworth and Georgetown. The Hilton brothers' bistros have separate personalities: Petworth is dark and creaky; Georgetown is airy and ladies-who-lunch elegant.
Italian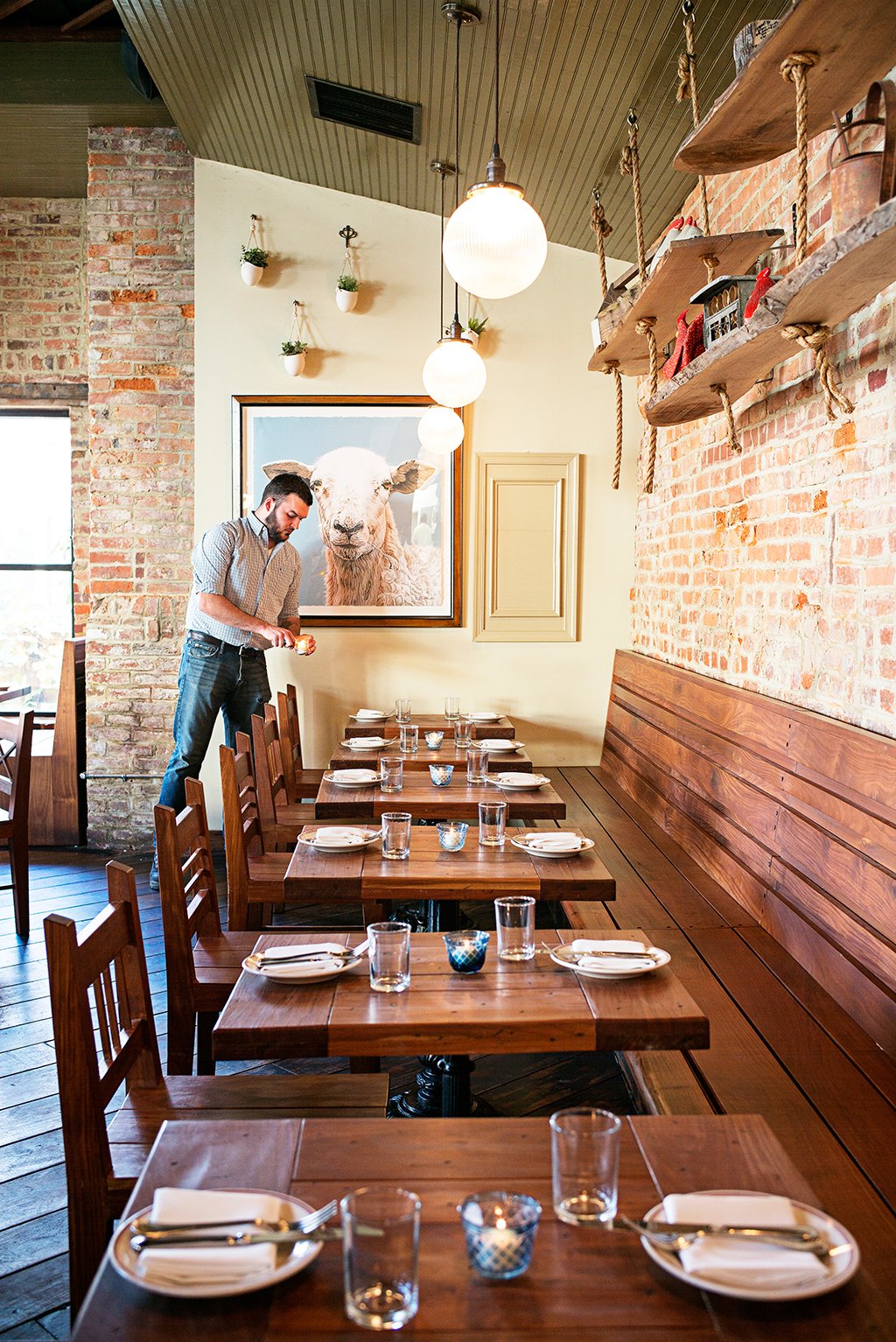 1. The Red Hen, Bloomingdale. The menu changes all the time, but first-timers should try the fabulous rigatoni with fennel sausage, which is never off the roster.
2. Fiola, Penn Quarter. Alba white truffles, Catalina sea urchin, and other big-ticket ingredients adorn the pastas.
3. Filomena, Georgetown. This subterranean dining room has been sending out hearty red-sauce classics for 32 years.
Latin American
1. Oyamel, Penn Quarter. José Andrés blends the forward-thinking (salt-air-topped margaritas) and the traditional (baby-pig tacos with pickled onions).
2. El Centro D.F., U Street corridor and Georgetown. Tacos and 140-plus tequilas—and 3 am weekend closing times—draw droves of twentysomethings.
3. Tico, U Street corridor. Michael Schlow's graffiti-splashed dining room specializes in Mexican, Colombian, and Cuban-influenced small plates.
Japanese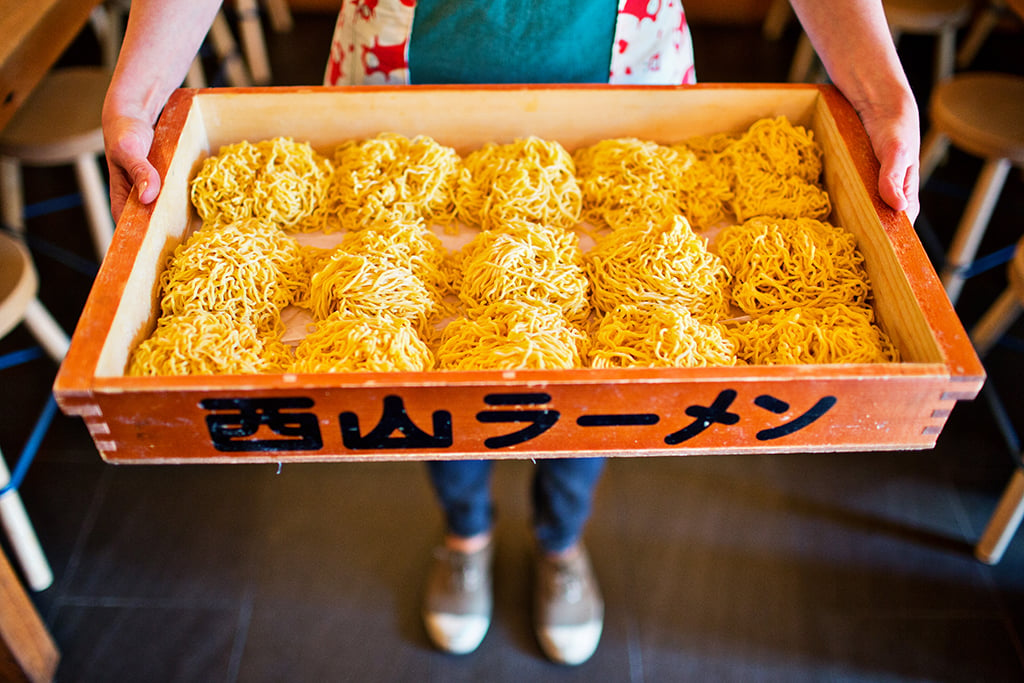 1. Daikaya, Penn Quarter. There's excellent ramen on the first floor and creative izakaya snacks upstairs.
2. Izakaya Seki, U Street corridor. Father/daughter team Hiroshi and Cizuka Seki oversee this unassuming destination for sashimi and garlic fried rice.
3. Sushi Taro, Dupont Circle. Japanese expats head here for the omakase and elaborate tasting menus, but here's our pro tip: Get in line early for the half-price-sushi happy hour.
Chinese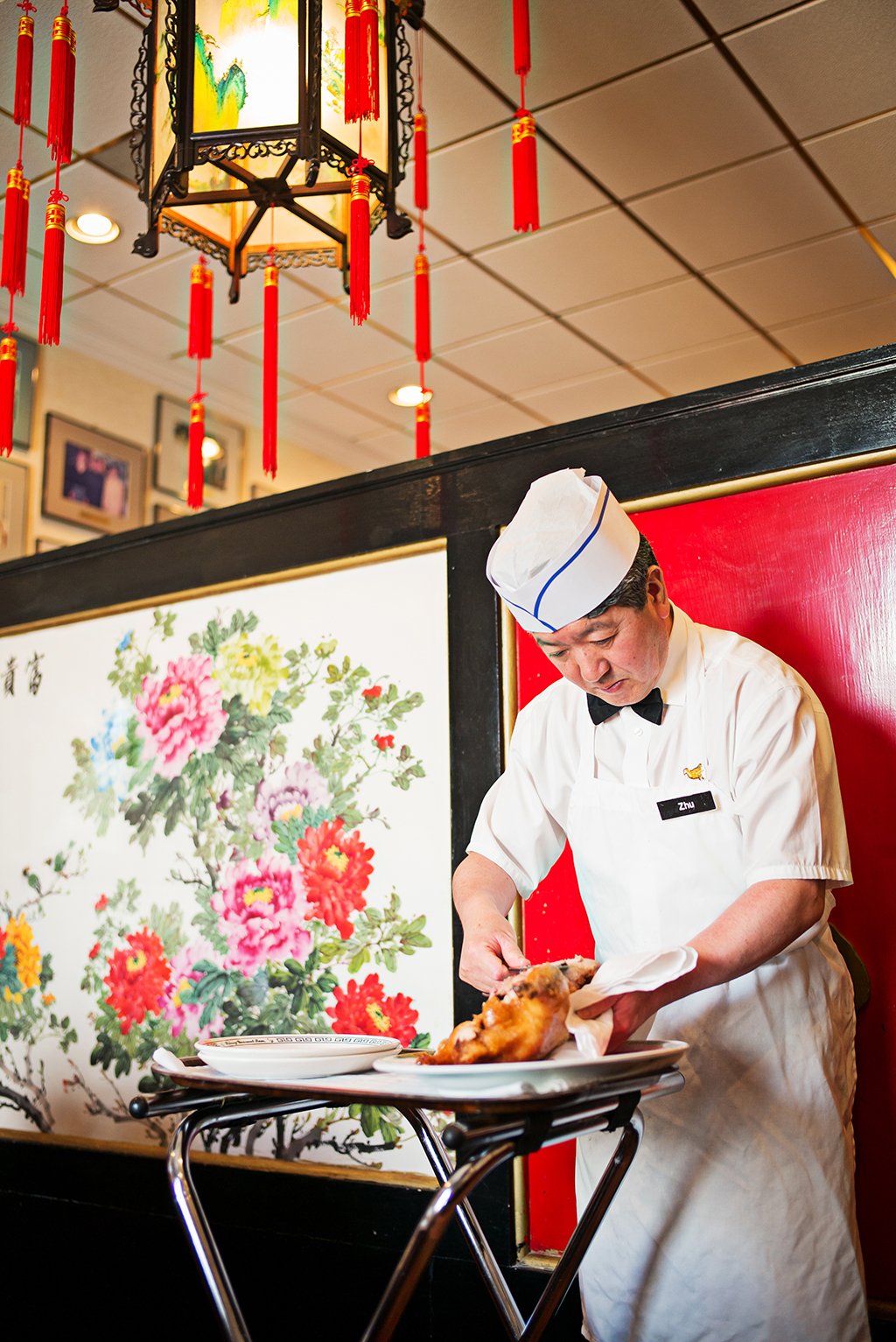 1. Panda Gourmet, Gateway. Electrifying Szechuan cooking hidden in a Days Inn on New York Avenue, Northeast.
2. Peter Chang, Arlington and Rockville. Chang's restaurants aren't al-ways consistent, but when the kitchen is on, it's on. (The scallion bubble pancakes and cumin lamb chops tend to be sure things.)
3. Peking Gourmet Inn, Falls Church. Go for the Peking duck, accented with spring onions from the owners' Purcellville farm.
Thai
1. Little Serow, Dupont Circle. Johnny Monis's hideaway, painted the color of a Hockney swimming pool, homes in on the sharp, spicy, funky, and tangy flavors of northeastern Thailand.
2. Thai X-ing, Shaw and U Street corridor. Taw Vigsittaboot turns out five-to-seven-course family-style feasts.
3. Beau Thai, Shaw and Mount Pleasant. The pungent curries and fluffy crab fried rice make this place a weeknight staple for many neighborhood residents.
Burger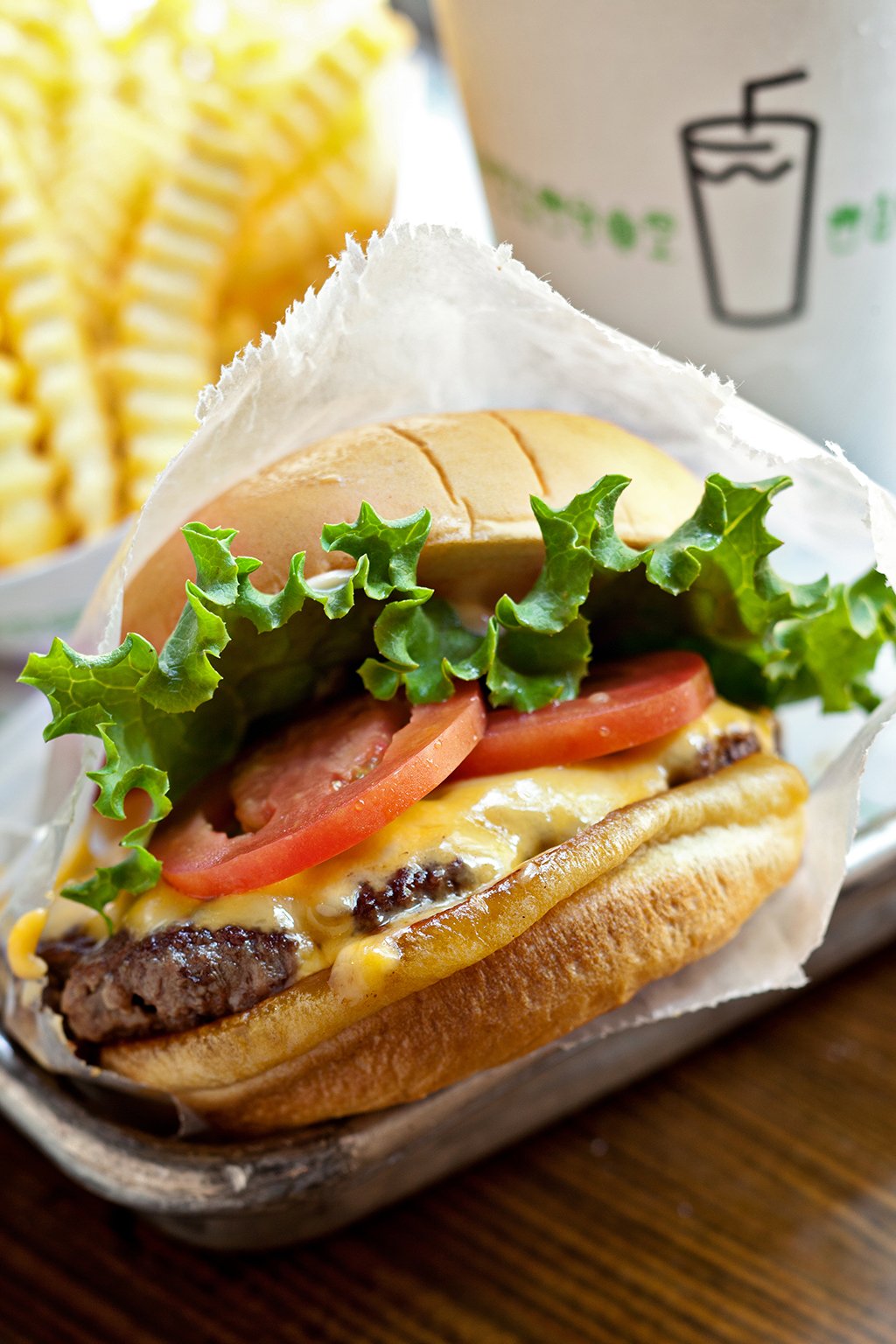 1. Shake Shack, Dupont Circle, Penn Quarter, Union Station, Nationals Park, and Tysons. This chain started out as a hot-dog stand in New York's Madison Square Park; this year, its stock price more than doubled on the day of its IPO.
2. Duke's Grocery, Dupont Circle. The fat "proper burger" is layered with Gouda, house-made pickles, aïoli, and sweet chili sauce.
3. Good Stuff Eatery, Capitol Hill, Georgetown, and Crystal City. Spike Mendelsohn's skinny burgers can now also be had in Chicago and Saudi Arabia.
Barbecue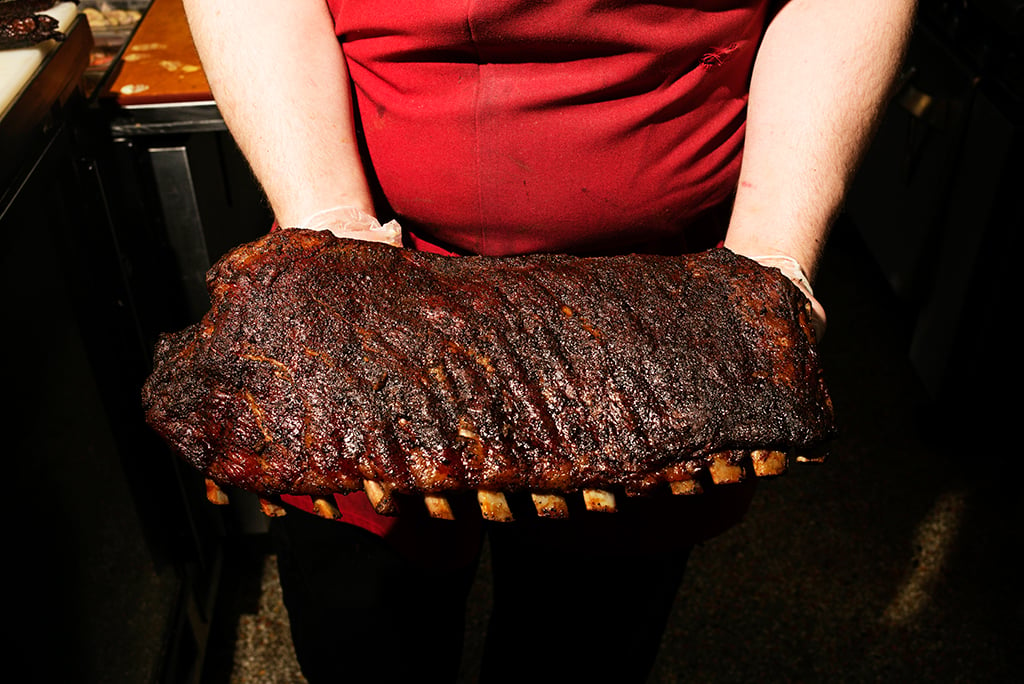 1. DCity Smokehouse, Bloomingdale. Best ribs in the city, hands down. We love the BBQ beans and red-chili slaw, too.
2. Hill Country, Penn Quarter.Juicy Texas-style brisket, sausages, and beef shoulder are sold by the pound.
3. Rocklands, Glover Park, Clarendon, Alexandria, and Rockville. Our favorite reason to visit one of John Snedden's carryouts: the tender barbecue chicken.
Cheap Lunch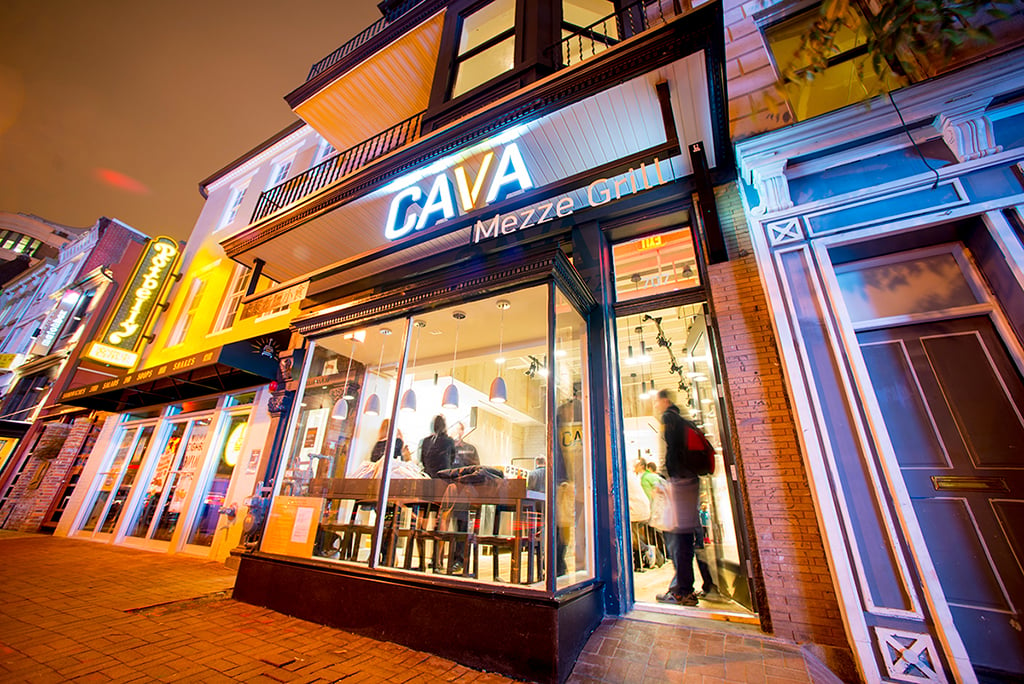 1. Sweetgreen, multiple area locations. A virtuous lineup of designer salads, plus warm quinoa and rice bowls.
2. Cava Grill, multiple area locations. Customizable rice bowls and salads can be done up with a rainbow of Mediterranean sauces and veggies.
3. Taylor Gourmet, multiple area locations. Philly-inspired hoagies and cheesesteaks are now joined by a lineup of salads.
Bar Scene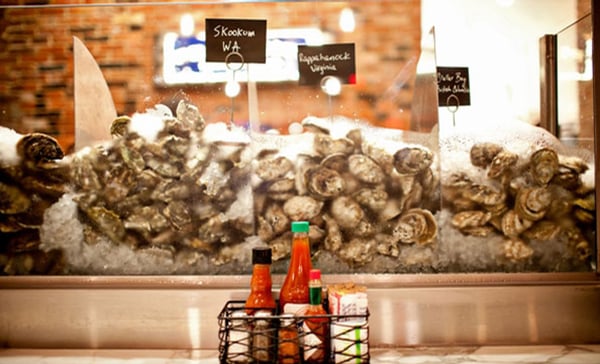 1. Jack Rose, Adams Morgan. One of the country's top whiskey bars, with more than 2,000 bottles.
2. Pearl Dive Oyster Palace, Logan Circle. We're hooked on the Bardstown Derby, a mix of bourbon, honey, and grapefruit, at this Deep South-inflected dining room.
3. Barcelona, Logan Circle, Cathedral Heights, and Reston. Sherry cocktails, a long list of Spanish wines, and, at the Logan Circle location, a fireplace-lined patio.
Gourmet Shop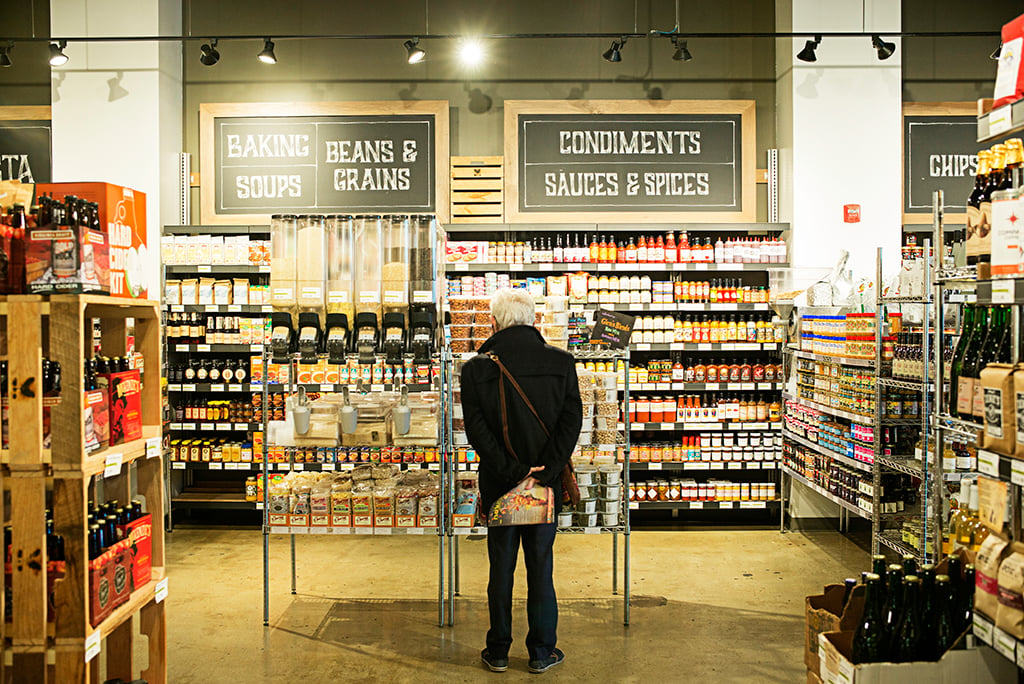 1. Glen's Garden Market, Dupont Circle and Shaw. We go here for pizzas, locally made sweets, and sandwiches such as the Italian hoagie.
2. Dean & DeLuca, Georgetown. If you're seeking caviar or foie gras for your dinner party, you'll find it here.
3. Red Apron, Union Market, Penn Quarter, and Merrifield. A butcher shop that turns locally raised meats into chops, terrines, sausages, and strap-ping sandwiches.
This article appears in our December 2015 issue of Washingtonian.