At Thanksgiving, interior designer Joanna Carden let us in on a little secret: you don't need to drop a bundle on flowers to have a Instagram-worthy centerpiece. Instead, some simple greens and seasonal fruit, artfully laid down the center of the table, will fill your dining room with fresh scents and provide a beautiful alternative.
For Christmas, "I wanted to create a warm-toned table, while adding interesting and textural accents in keeping with my personal style—aka, simple and neutral," Carden says. So she took some easy-to-find, holiday-appropriate, and on-budget materials like pine branches, walnuts, and elegant taper candles and assembled them into a fuss-free, fresh-smelling holiday tabelscape. Here's how she did it:
1. Create a Base
"The base of everything was the jute table runner underneath the garland," Carden explains. "Usually I love to have the garland waterfalling off the ends of the table, but people were sitting there—how inconvenient, I know. So, this time I circled the ends of the garland back around and tucked them underneath for an organic look."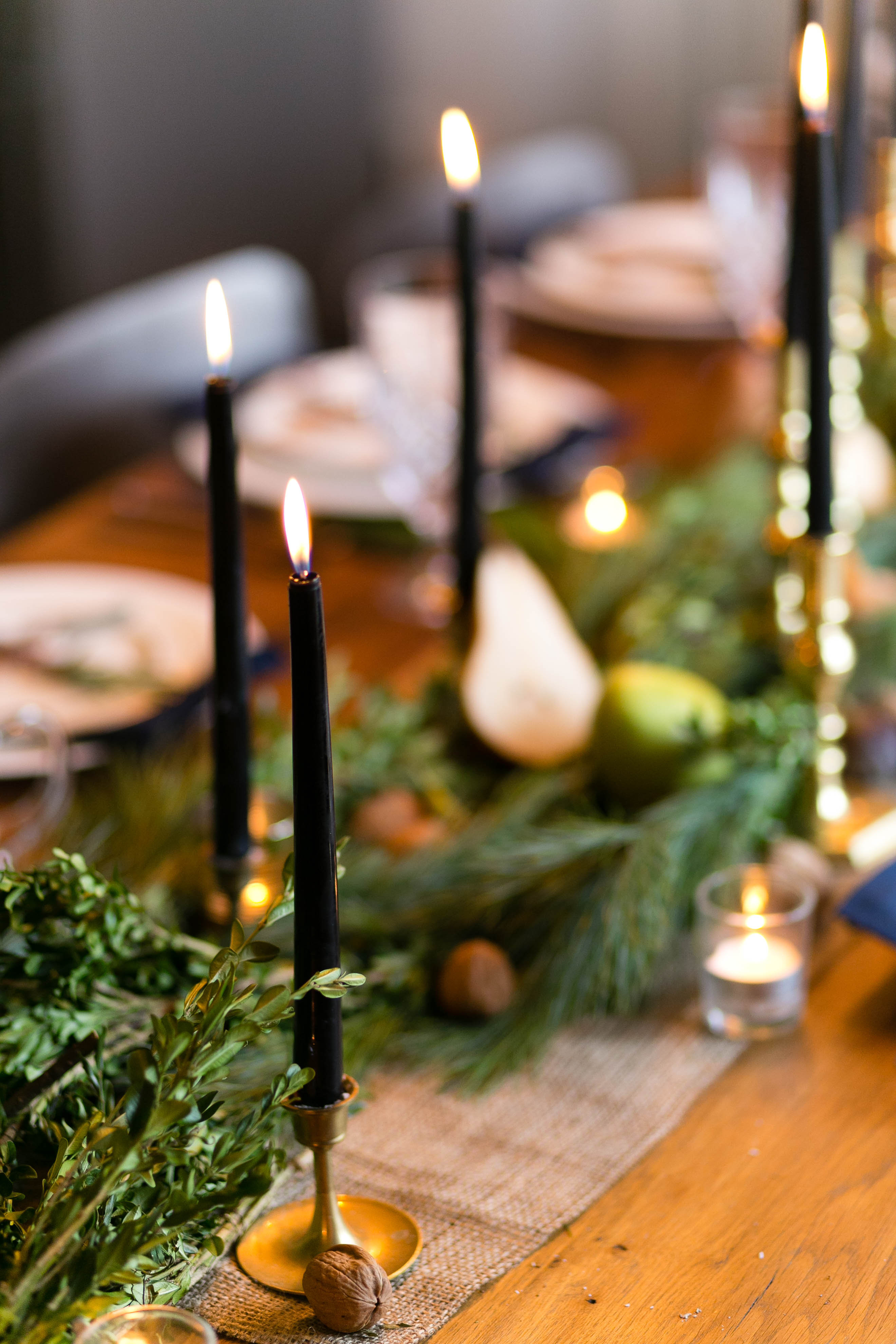 2. Add Height
"When I add candlestick holders, I like to place the taller pieces first and close to the center to act as a visual base. Then I'll scatter the medium-sized holders throughout the table, tapering off with the shortest ones near the edge of the runner. Placing a few votives on the edge of the runner, closer to the place settings, maintains a nice glow the whole way down the table but keeps the candles from forming a visual barrier for guests on either side."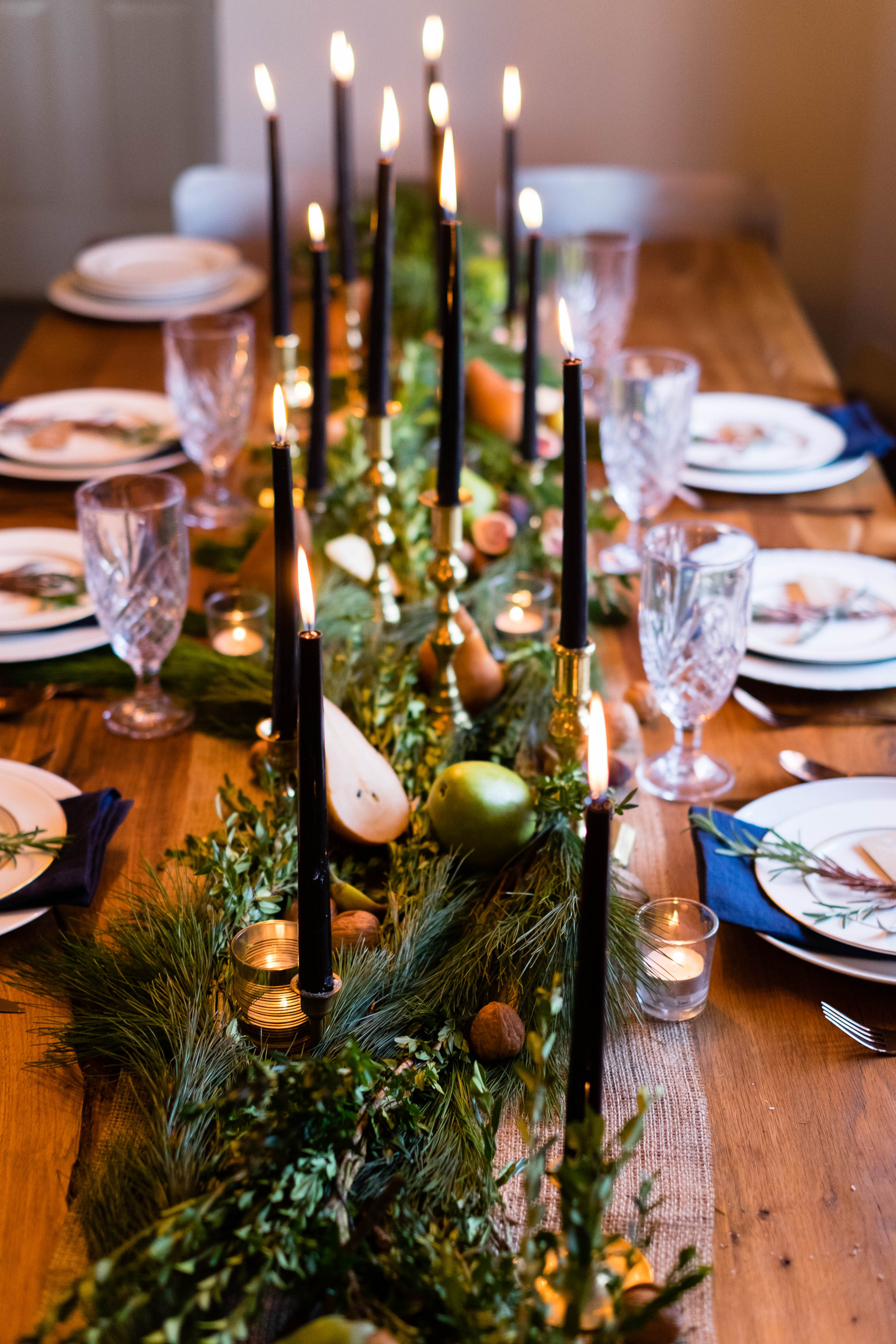 3. Build Visual Interest
"Next," Carden explains, "I placed the pears, figs, and whole walnuts. Just like with the candles, I wanted to mix sizes and textures. So, the halved pears were paired with whole pears or figs, and the halved figs were paired with whole pears—there's a nursery rhyme in there somewhere. I also added some depth by placing the figs and walnuts on top of each other or at an angle. Finally, I scattered the rest of the walnuts throughout the table runner and trickled them into the place settings."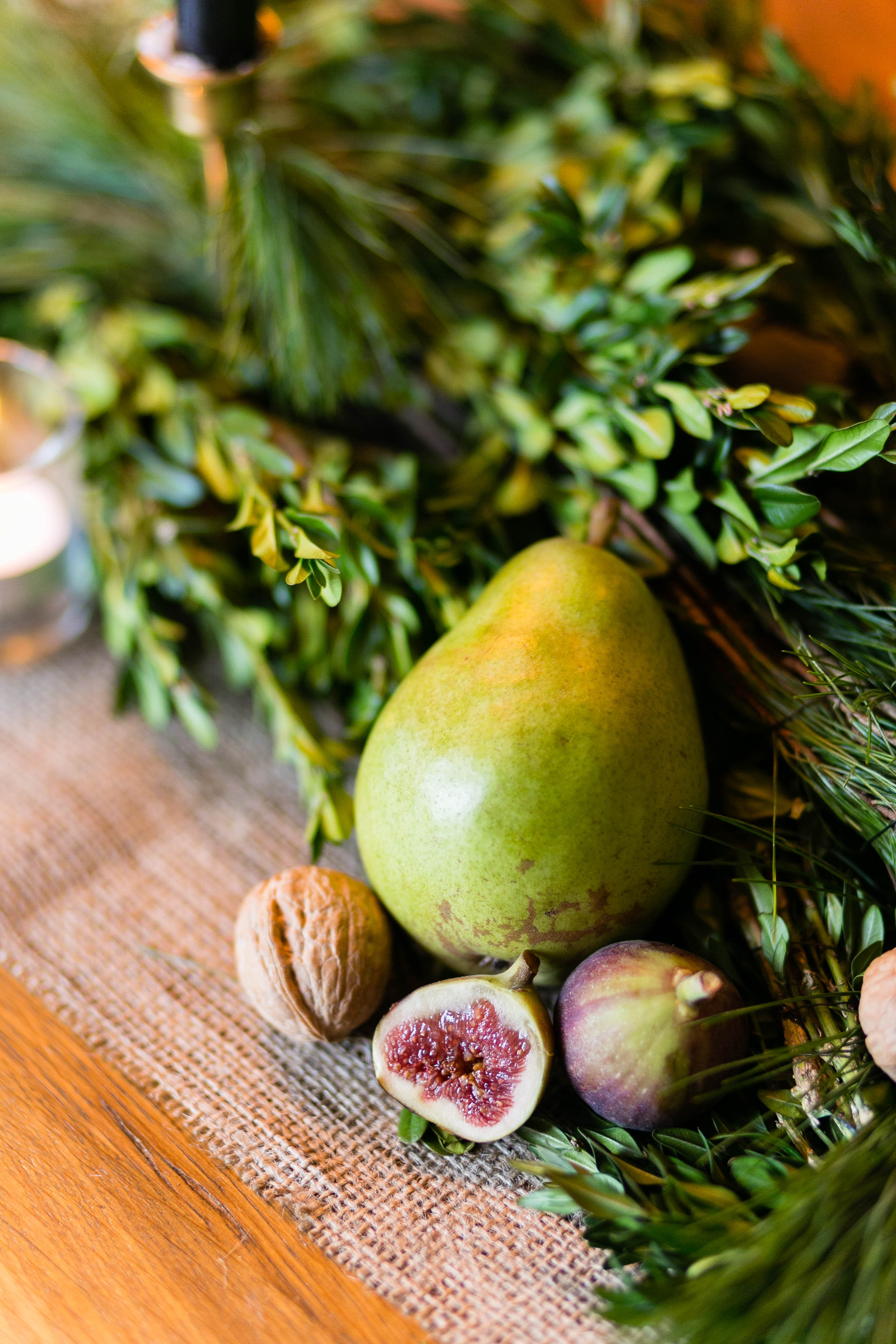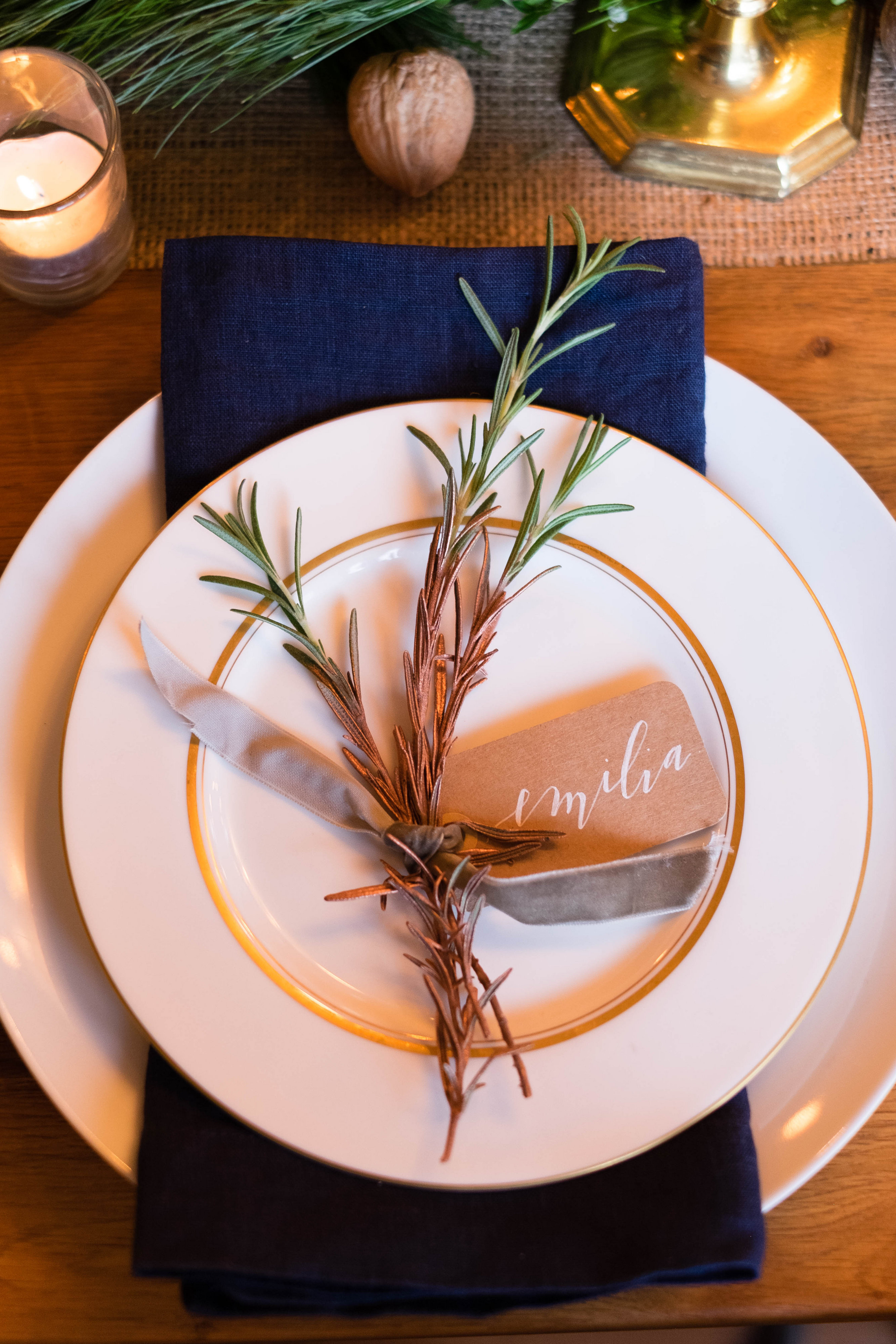 4. Voila!
A beautiful, organic tablescape!