Face washes and exfoliants containing microbeads—those tiny beads that scrub off dirt, impurities, and dead skin cells—are no longer.
President Obama signed a bill on December 30 that bans the use of microbeads in products sold in the U.S. Those fantastic little beads that make our faces so fresh and clean are actually clogging up our waterways, which is not so fantastic for aquatic wildlife.
So how do we keep our faces clean without having a negative impact on our environment? With a bunch of natural and organic beauty brands popping up, and drugstore staples jumping on the all-natural bandwagon, it's actually pretty easy to find a great scrub sans microbeads. Now finding the perfect scrub? That's harder. Begin your search with our list of our favorite natural scrubs and exfoliants, and then check out this complete list of brands and products that say "no" to microbeads.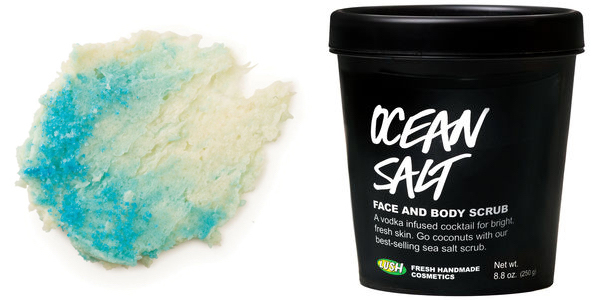 We're big fans of LUSH for so many reasons, but aside from having fun product names and lovely-smelling soaps, lotions, and washes (this particular scrub is like taking a tropical vacation every time you wash you face), LUSH products are 100-percent handmade and you can see how their products get made.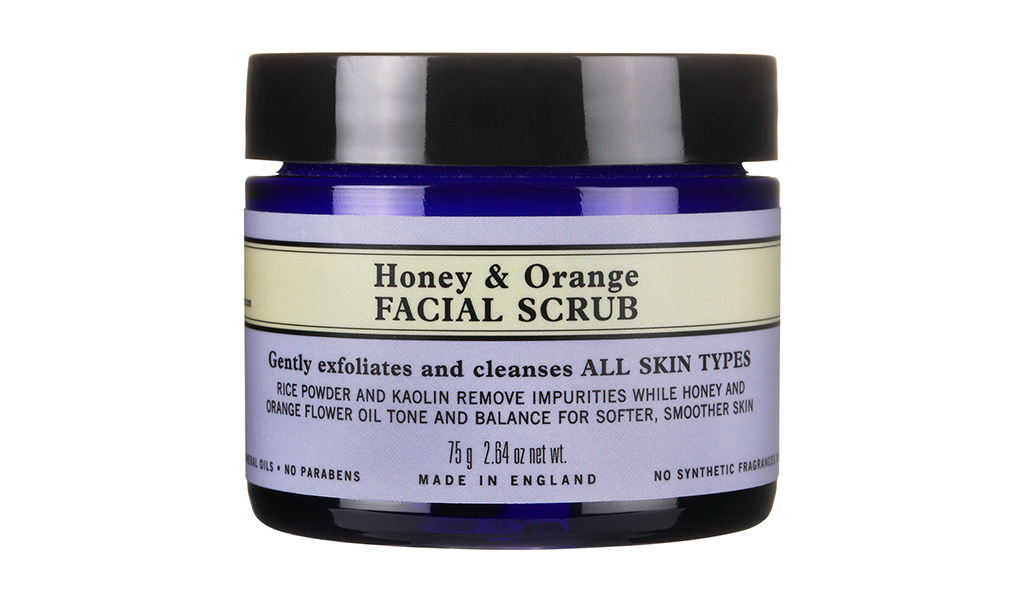 Honey and orange make this natural scrub (using rice powder as an exfoliant) a sweet-smelling treat.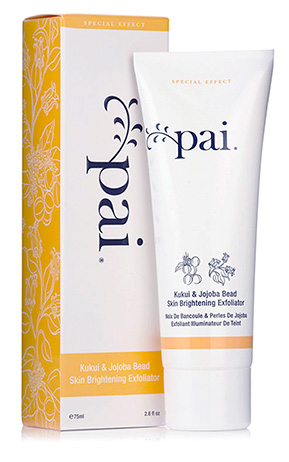 Jojoba beads are a great alternative to microbeads if you're having trouble imagining life without your go-to scrub. The beads are all-natural, and when mixed with oils like kukui oil, they smooth out and hydrate dry, dull skin.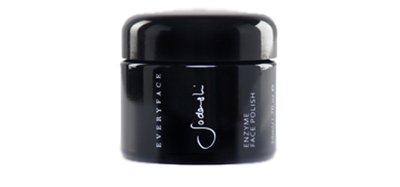 Sodashi's scrub uses ground rice as an exfoliant and pomegranate fruit enzymes to help renew damaged skin cells, giving you fresh, glowing skin.
If you're more into simple soaps, this is the one to get. With only 10 natural ingredients, you know exactly what you're putting on your face—and it's pretty good stuff. If the poppy seeds (yes, poppy seeds) in this exfoliating soap are too harsh for your skin, the All Natural Soap Co. also makes this seaweed soap, which is recommended for extra-sensitive skin.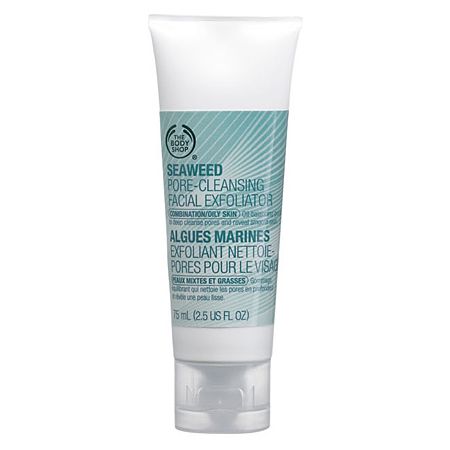 Speaking of seaweed, this exfoliator from The Body Shop uses olive seed powder and seaweed to polish your face.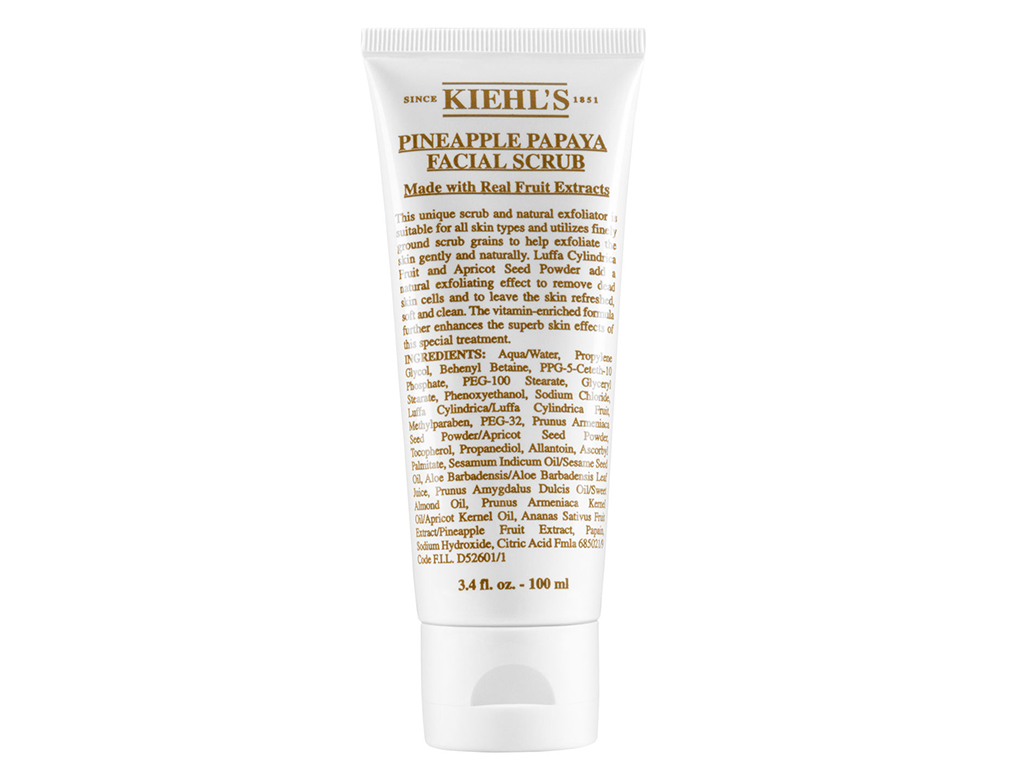 Kiehl's scrub formula includes Bromelain (an enzyme found in pineapples), a papaya enzyme, and sesame oil to provide gentle exfoliation, while still removing dead skin cells and everyday buildup.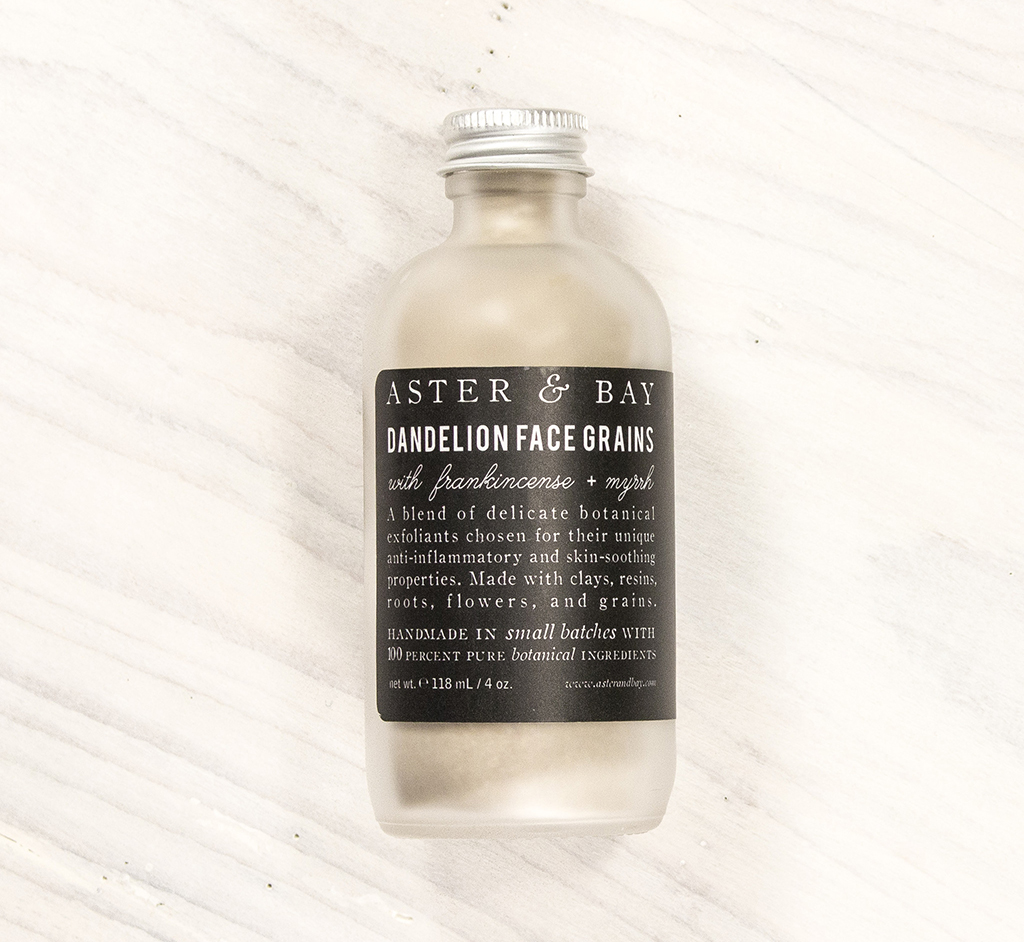 This mix of dandelion grains, clay, oats, and dried flowers can be mixed with water or your favorite cleansing oil to create a gentle scrub that is easy on sensitive skin. You can even make the consistency a little thicker for an at-home clay mask.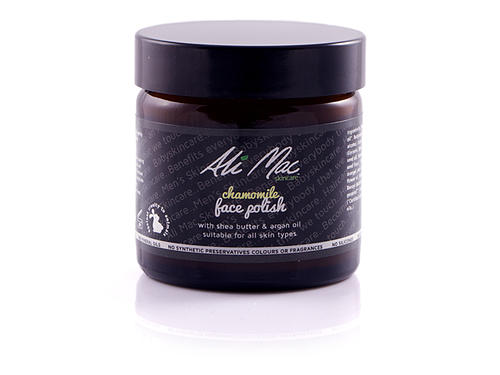 This face polish uses natural seed oils and shea butter to keep your skin smooth and hydrated, while using natural sugar to scrub about dirt and dry skin.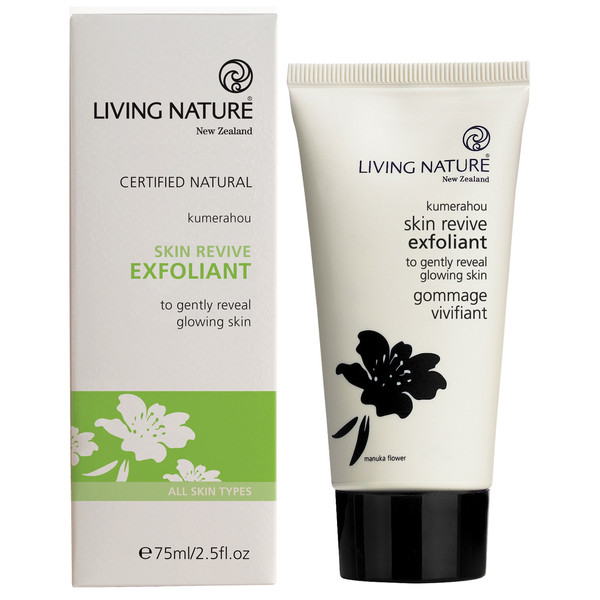 Jojoba and Candelilla wax beads replace microbeads in this nourishing wash. Plus—it smells minty fresh.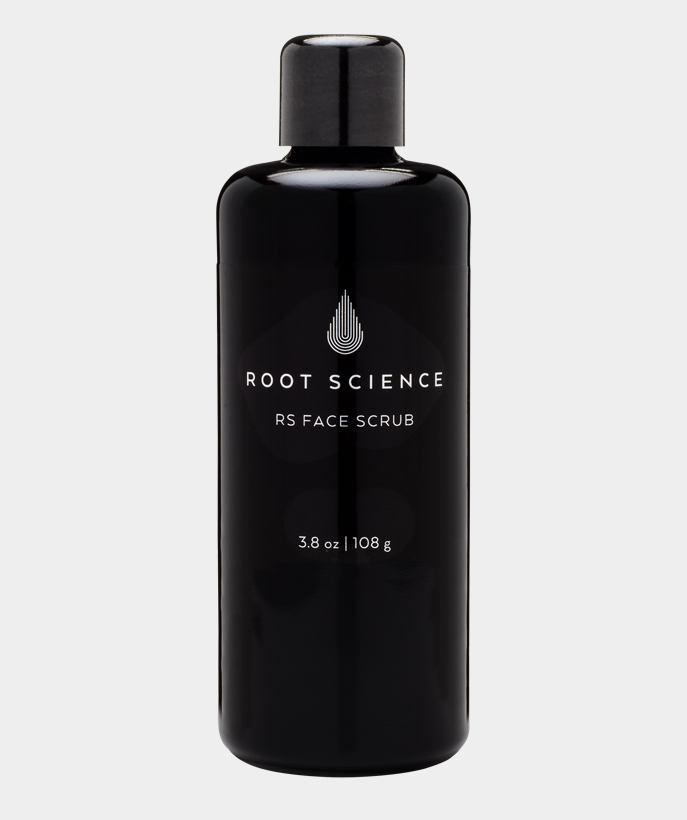 Great for any skin type, Root Science's facial exfoliant puts 22 natural ingredients to hard work. Different clays and natural exfoliants work to clean your pores and remove dead skin cells, and fruits and oils provide serious hydration and nutrients to your skin.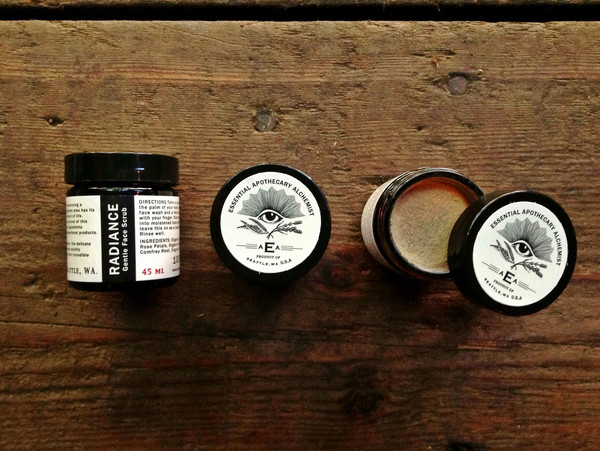 This is the scrub you want to get if you have unbelievably sensitive skin. Essential Apothecary Alchemist doesn't use any harsh abrasives like salt, sugar, or large grains—they use root powders and clay to remove dead skin cells without irritating your skin.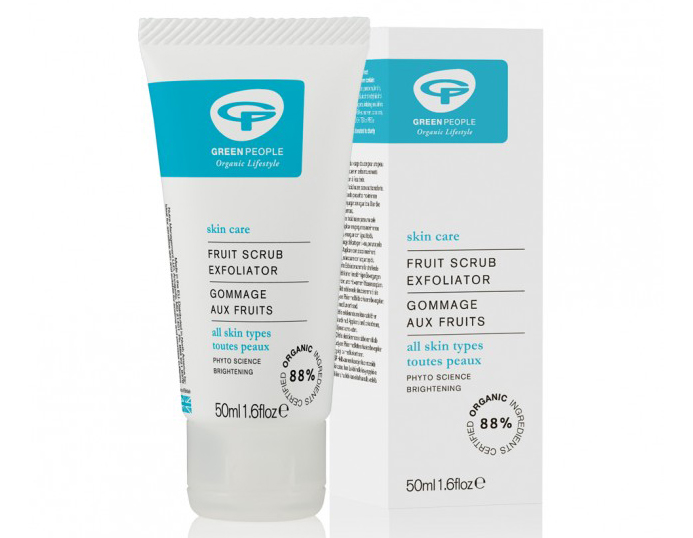 A fresh and light scrub that has a sweet citrus scent (think a fresh-squeezed glass of orange juice on a hot, summer day) that uses apricot kernels to exfoliate skin. They also have a grapefruit and shea scrub for men.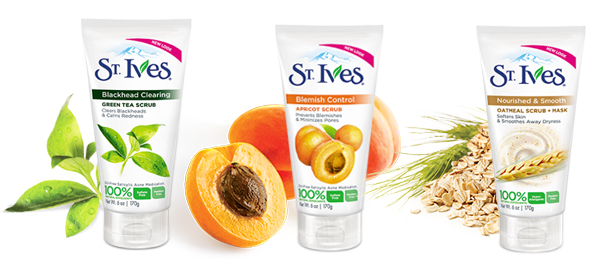 Tried and true, St. Ives is a go-to scrub when we don't feel like spending $30 on face wash. If you're prone to nasty breakouts, St. Ives' formula uses salicylic acid and walnut shells to scrub away impurities and fight acne-causing oils. They also have gentler scrubs for blackheads and sensitive skin.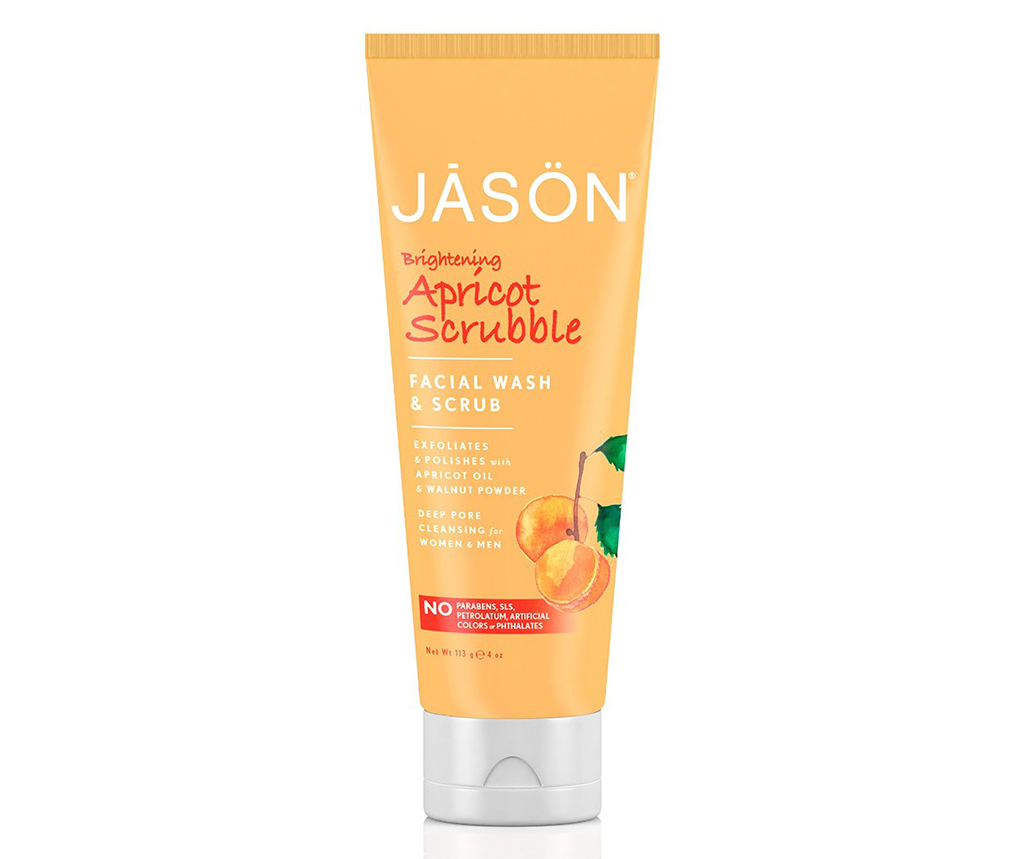 JĀSÖN's apricot scrub is gentle enough to remove dirt from clogged pores on a daily basis, and it moisturizes your skin with natural oils.
Want to make your own natural beauty products? Try out these DIY scrubs and polishes that are unbelievably easy to make.