The RAMW Winter Restaurant Week is almost here, with over 100 eateries in DC, Maryland, and Virginia serving set lunches ($22) and dinners ($35), January 25 through 31. Though there are many strong participants, finding a good deal isn't always easy. Here are some of our top picks, chosen with tasty meals and value in mind.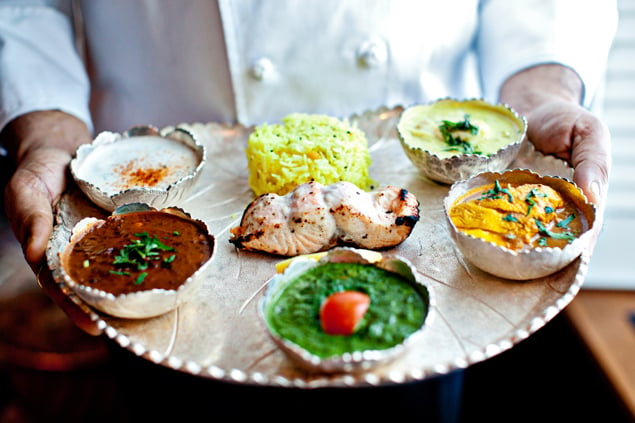 1100 New York Ave., NW
You'll find plenty of Italian dishes to choose from on chef Jake Addeo's Restaurant Week lunch and dinner menus. We'd opt for stellar crudos, pasta bolognese, or seafood stew. Lunch and dinner
815 Connecticut Ave., NW
Ashok Bajaj's elegant Indian near the White House may not get as much attention as sister restaurant Rasika, but we've had fantastic meals at both (and Rasika is only serving RW lunch). Try dishes like a fragrant duck kabob and shrimp moilee, all to the tune of live piano music. Lunch and dinner
1001 Pennsylvania Ave., NW
Restaurant Week is extended, February 1 through 6, at chef Michel Richard's bistro. The menu is small but features the hits, such as the goat cheese Caesar, fried chicken, and burger. Lunch and dinner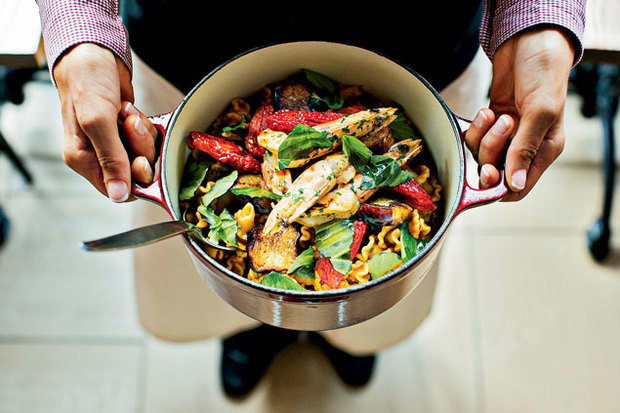 777 I St., NW
Chef Victor Albisu's South American grill offers Restaurant Week brunch ($22) as well as lunch and dinner, which is unusual for the promotion (and a good deal to boot). Whatever meal you choose, ceviches, empanadas, and grilled meats are all strong suits. Lunch, brunch, and dinner
818 Connecticut Ave., NW
Want to impress your favorite vegan for Restaurant Week? This is the place. Though Todd Gray's RW menu doesn't have quite as many "plant-based" options as regularly offered, but ethically-minded diners will feel welcome, and treated to food that isn't an afterthought. Dinner
Gruppo Restaurants (Fiola, Fiola Mare, Casa Luca)
The best Restaurant Week deals are often found at lunch, and both Fiola and Fiola Mare only serve RW menus ($22) in the afternoon—a good bet given a pasta alone at Fiola Mare can run $28. Chef Fabio Trabocchi continues the creative cooking in a more casual atmosphere over at Casa Luca, where you'll find dinner options such as Wagyu skirt steak and tuna tartare. Lunch-only (Fiola, Fiola Mare); lunch and dinner (Casa Luca)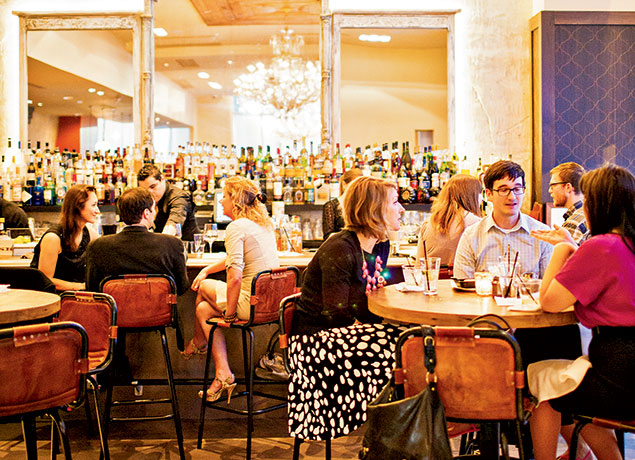 Penn Quarter, Bethesda, and Crystal City locations
José Andrés's vibrant Spanish spots may not be new to the dining scene, but the food continues to feel fresh and exciting—and they know the Restaurant Week game well by now. Fellow ThinkFoodGroup restaurants Zaytinya, China Chilcano, and Oyamel are also participating, and well worth checking out.  Lunch and dinner.
Kapnos and Kapnos Taverna
2201 14th St., NW; 4000 Wilson Blvd., Arlington
Though we'd happily eat at fellow Mike Isabella restaurants Graffiato and G, also participating in Restaurant Week, Kapnos's range of options are particularly enticing. Each guest picks one tapas-size option for four courses—dips, appetizers, roasted meat/fish/veggie, dessert—which adds up to a feast, and can make for a fun meal if everyone gets something different to sample. There's also a five-course tasting for $55 per person, and the deal is extended, February 1 to 7. Dinner only (Kapnos); lunch and dinner (Kapnos Taverna)
600 13th St., NW
It's tough to get out of  a DC steakhouse for under $70 per person if you're talking about a three-course meal. Meat-and-potatoes carnivores will appreciate the deal at Mastro's, which serves classics like Caesar salad and filet mignon, as well as seafood specials like tuna sashimi and king crab penne. Dinner
1813 Columbia Rd., NW
One pro tip for Restaurant Week: look for menus that are similar to the regular offerings. Mintwood is a prime example, with a large selection of dishes from their normal lineup, including delicious steak tartare, salmon over lentils, and the brownie sundae. Dinner only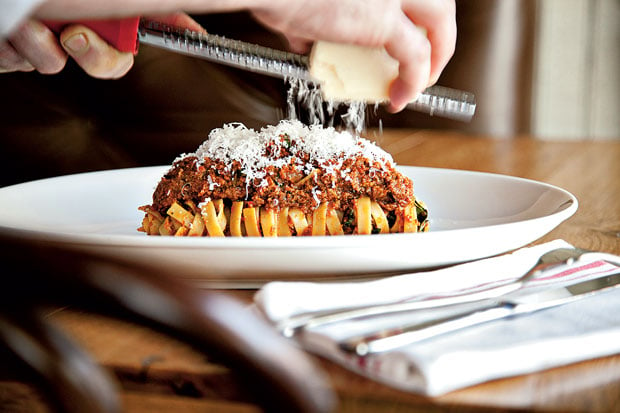 7187 Woodmont Ave., Bethesda; 11960 Democracy Dr., Reston
Another promising sign: restaurants serving their regular menus for Restaurant Week. Both the Reston and Bethesda branches of Jeff Tunks's seafood spot allow guests to pick any lunch or dinner entree from the regular menu without many surcharges (only steak and lobster). Lunch and dinner
633 D St., NW; 1190 New Hampshire Ave., NW
One of the perennially most popular options for Restaurant Week serves only weekday lunch—bad news for anyone stuck at their desk, good news for RW deal hunters (regular afternoon entrees hover around $22). And yes, the famous palak chaat is among the options. Lunch only
110 S Pitt St., Alexandria
Chef Cathal Armstrong's three-course Restaurant Week menu constitutes a deal, at least on paper—dinner entrees typically run $35-plus alone. You won't go wrong with either traditional European dishes or the new Filipino ones, which share near-equal space these days on the regular menu. Lunch and dinner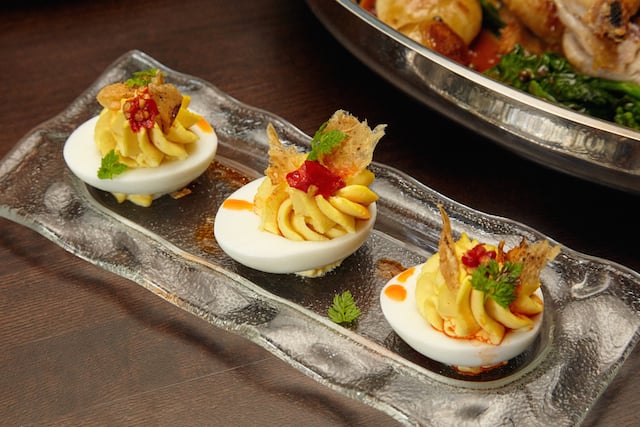 1731 New Hampshire Ave., NW
Though we love the supper club vibe at Michael Schlow's retro American during dinner, lunch—the only RW meal offered—brings the benefit of the space's massive skylight (not to mention the ability to snag a table). Should the spaghetti or burger appear on the menu, indulge. Lunch only
5455 Wisconsin Ave., Chevy Chase
Brother-chefs Handry and Piter Tijan have reinvigorated Washington's oldest sushi spot (now in Chevy Chase). Both lunch and dinner menus mix cooked small plates with raw options. Lunch and dinner
3811 Fairfax Dr., Arlington
Chef Tim Ma offers a variety of options on his Restaurant Week menus, including a dim sum-style lunch and more traditional three-course dinner. We'd go for creme fraiche wings and cioppino-style ramen. Lunch and dinner