Slugging /slŭg-ĭng/ A form of hitchhiking in which the driver providing the free ride is as desperate as the rider.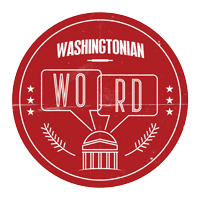 Nobody would call the commute in Washington—where drivers spend almost 50 percent more time stuck in traffic than in the average city—insanely great. But we're already light-years ahead of a new rash of apps with names like Commutr, UberPool, and Carma, all designed to let commuters spontaneously carpool. Since the early 1970s, Washingtonians needing a ride into or out of DC have hopped into strangers' cars in an analog system with the un–Silicon Valley moniker of slugging.
David LeBlanc operates the website Slug-Lines.com and is the practice's unofficial chronicler and promoter as well as, in his day job, an Army Reserve analyst. He says slugging first took off in Northern Virginia when the government, looking for ways to decrease fuel consumption during the 1973 oil crisis, allowed cars with four or more passengers on the Shirley Highway section of I-395/I-95 to cruise down the bus-only lane.
Drivers eager to qualify for the HOV-4 lanes on their way to the Pentagon began to trawl bus stops along their route for travelers in military uniform. Bus riders soon caught on, and the first organized slug line, according to lore, formed outside a Bob's Big Boy (now closed) in Springfield. Today thousands slug to work every day along the HOV-3 lanes of I-95 in Northern Virginia.
Bus drivers dismissively compared these bus-shelter stowaways to the counterfeit coins, or "slugs," they looked out for in their fare boxes. The practice soon lost its stigma, however, as local transit authorities realized that it discouraged congestion. Virginia's Department of Transportation now actively promotes slugging, and the General Assembly recently voted to create HOT-3 (high-occupancy toll) lanes, which will encourage carpooling on I-66.
Both noun and verb, "slug" has engendered its own lexicon: The first person in line is known as the "head slug," or "caller," who facilitates pickups by announcing to the others a potential driver's destination. Picking up a passenger randomly, away from a slug line, is "body snatching."
Older forms of ride sharing have appeared other places, but none relying so purely on human cooperation and trust. The recent ride-sharing apps, however, are adding features to the analog version. EZ-Rider, launched in April, advertises itself as "for slugs, by slugs" and tracks the length of area lines. LeBlanc has talked to other developers trying to apply the lessons of slugging to apps designed for casual, spontaneous carpooling—above all, slugging's stipulation that you not pay the driver, contrary to UberPool's requirement that you do.
"That," says LeBlanc, "is not what slugging is about."
This article appears in our January 2016 issue of Washingtonian.