The architecture firm Populous has released three new renderings of the soccer stadium it is designing for DC United on Buzzard Point in Southwest Washington. The images show a fuller glimpse of the area outside the stadium, which is scheduled to open in time for the 2018 Major League Soccer season.
The new stadium, which will get United out of decrepit Robert F. Kennedy Stadium, is still technically in the design phase. It is expected to have a seating capacity between 18,000 and 23,000, typical for MLS's soccer-specific stadiums. (Populous has built several MLS stadiums, including facilities in Houston, Kansas City, and Orlando, Florida.)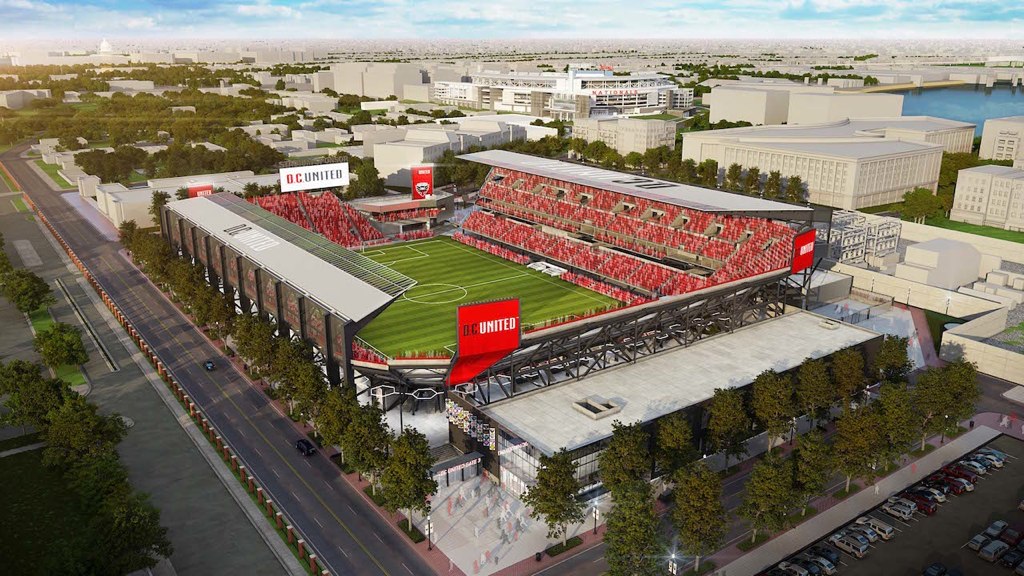 DC United cites its stadium woes as why it has had to trim its payroll and other costs. "It's no secret that we are a significantly money-losing team right now," the team's managing general partner, Jason Levien, recently told the Washington Post. "We are losing a lot at RFK Stadium."
The stadium will be built on a nine-acre plot the District government acquired in a series of sometimes contentious transactions with Pepco, the development firm Akridge, the investor Mark Ein, and the SuperSalvage scrap yard. The city is covering the cost of improving the land and surrounding infrastructure, while United will pay for the structure itself. When completed, the DC United stadium could be the most expensive in MLS history, according to a 2014 report commissioned by city officials.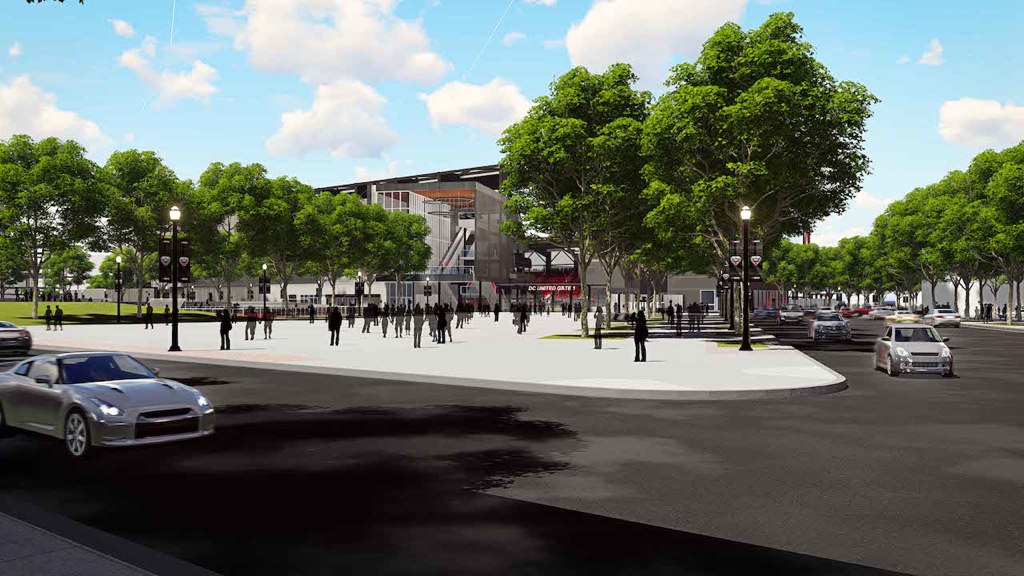 Pepco also recently paid $25 million for the naming rights to the streets around the stadium site, a deal whose timing has raised questions about the power utility's merger with Exelon, which was recently approved by DC regulators.