June, September, and October may get much of the glory for being ideal wedding months, but winter weddings can be just as, if not more, lovely. Warm beverages, jewel-tone color schemes, blankets of snow, and the fact that you'll have an easier time booking the best vendors–winter months are typically slower for them–are just a few reasons we love winter weddings. Here's a few reasons you should love them, too.
1. Snow works well with all of DC's white, pillared structures.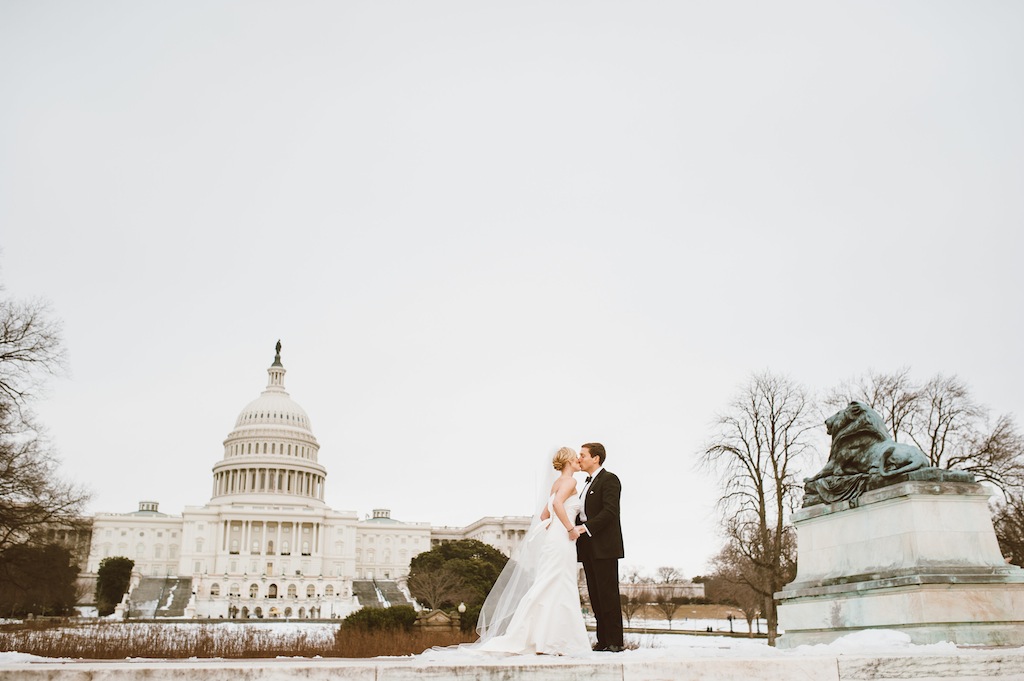 Clean and bright, fresh snow makes a perfect covering over the brown, dead grass and it perfectly complements all of DC's white pillared buildings and monuments.
2. Gold-sparkly-everything is completely acceptable.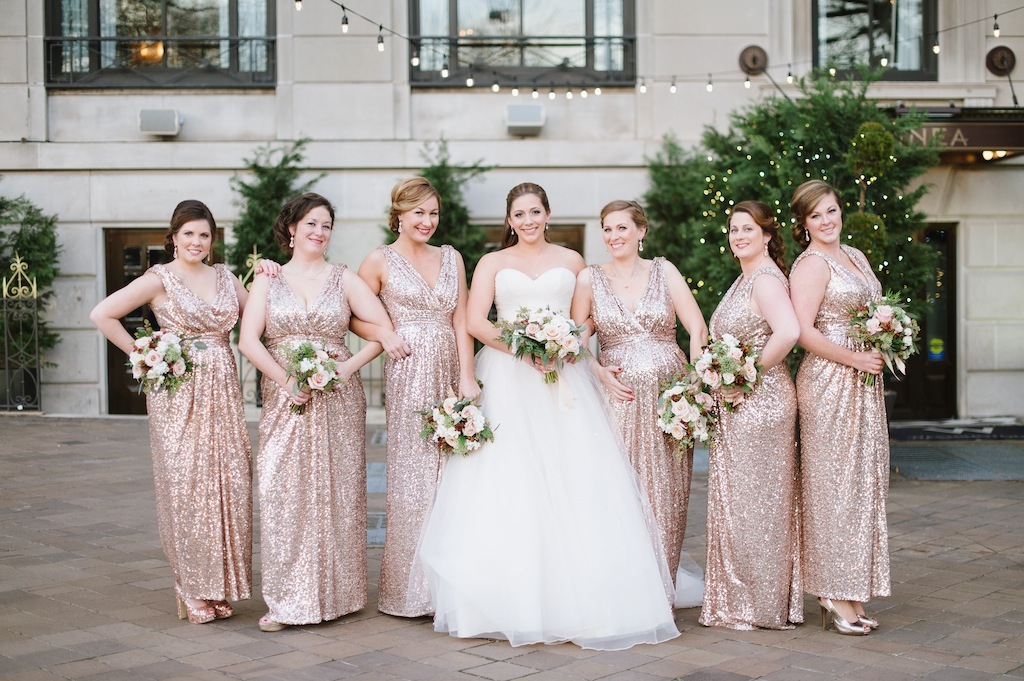 Thought it might read as too heavy in the summertime, covering your wedding in sparkly gold and metallics in cold months fits right in with the season.
3. As are red nails.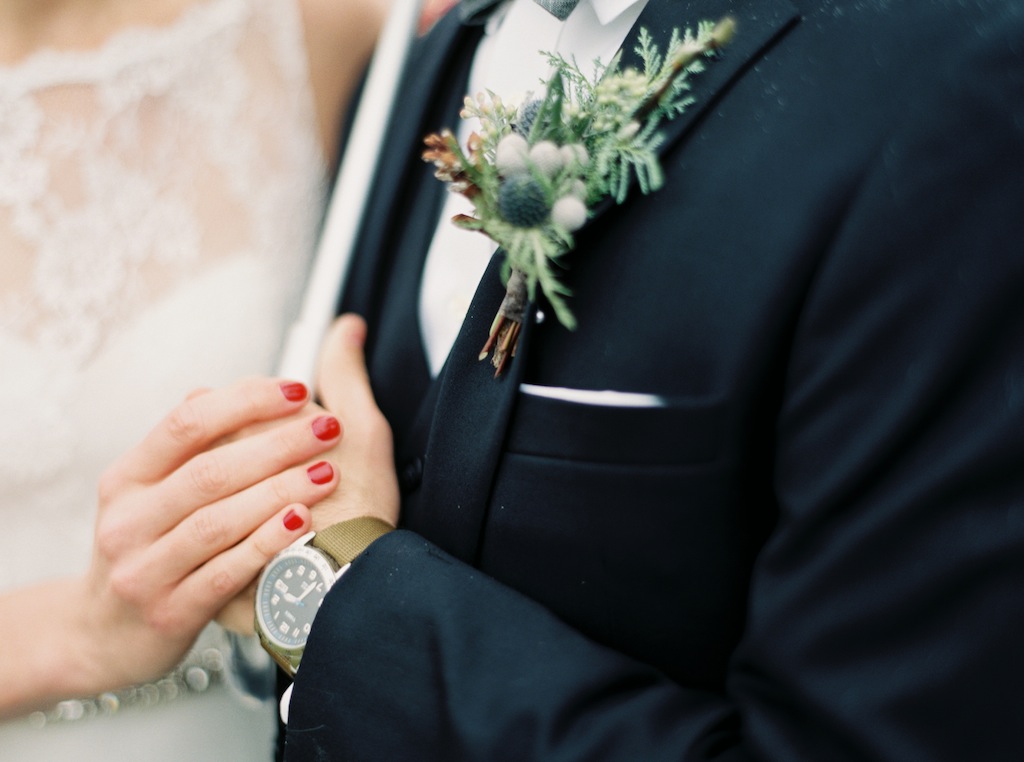 Oh, you thought you had to stick to the classic French manicure for your wedding? Think again: in the winter, red nails read as festive, not garish.
4. Girls with their fur.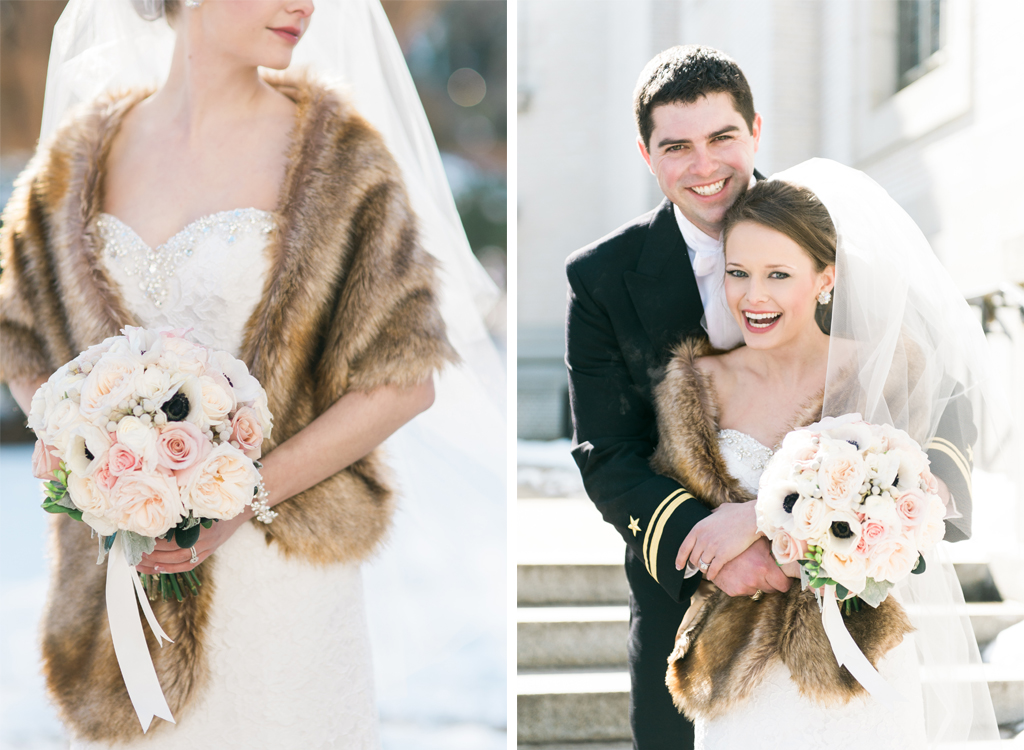 A cozy fur stole will not only keep you warm during outdoor portraits, it also looks incredibly elegant.
5. Long-sleeved dresses make more sense.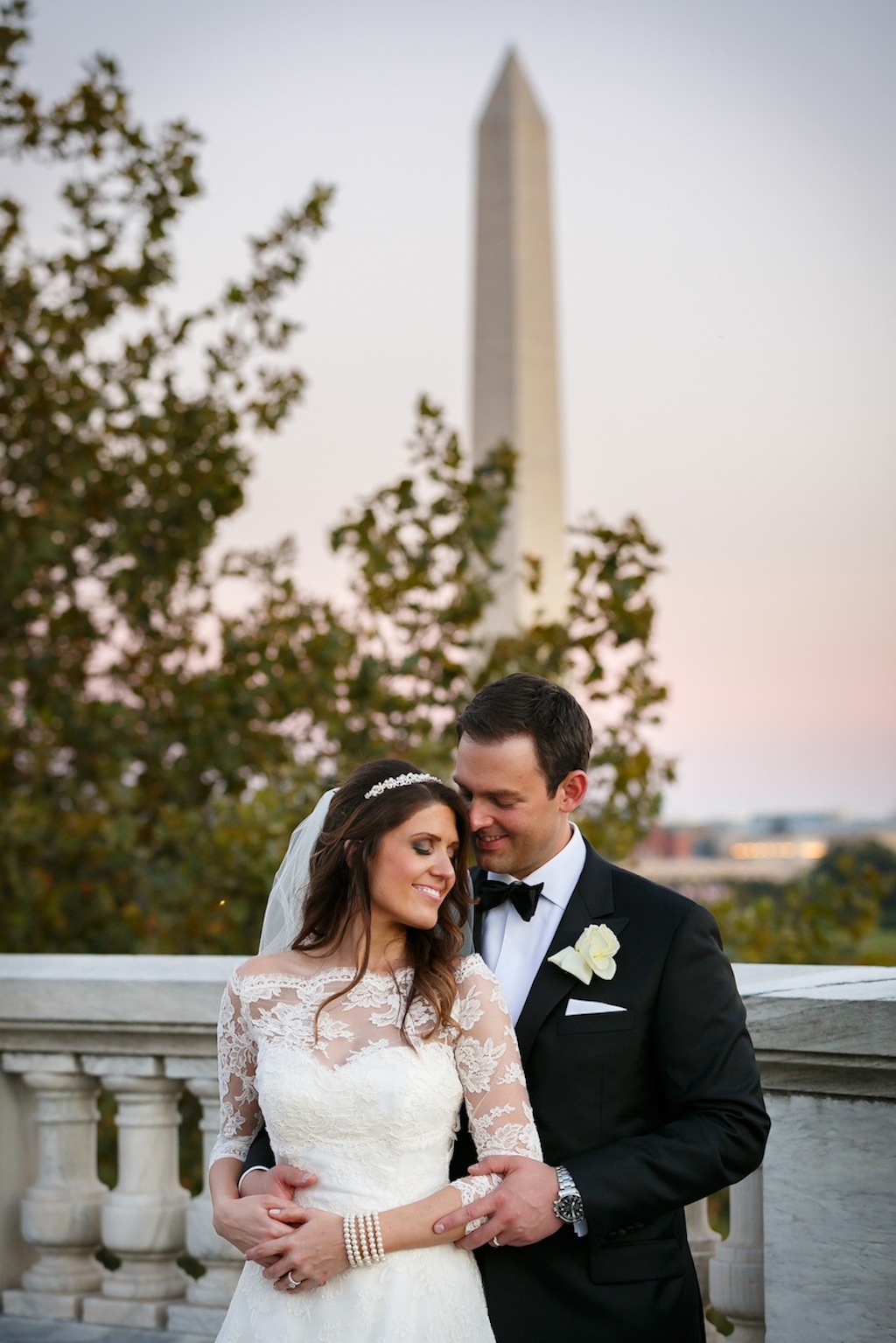 Thanks to Kate Middleton, long-sleeved wedding dresses are having a moment. While they might be a bit stifling during Washington's hot, swampy summers, they look and feel perfectly appropriate in the winter chill.
6. It's an excuse to buy a cute new coat.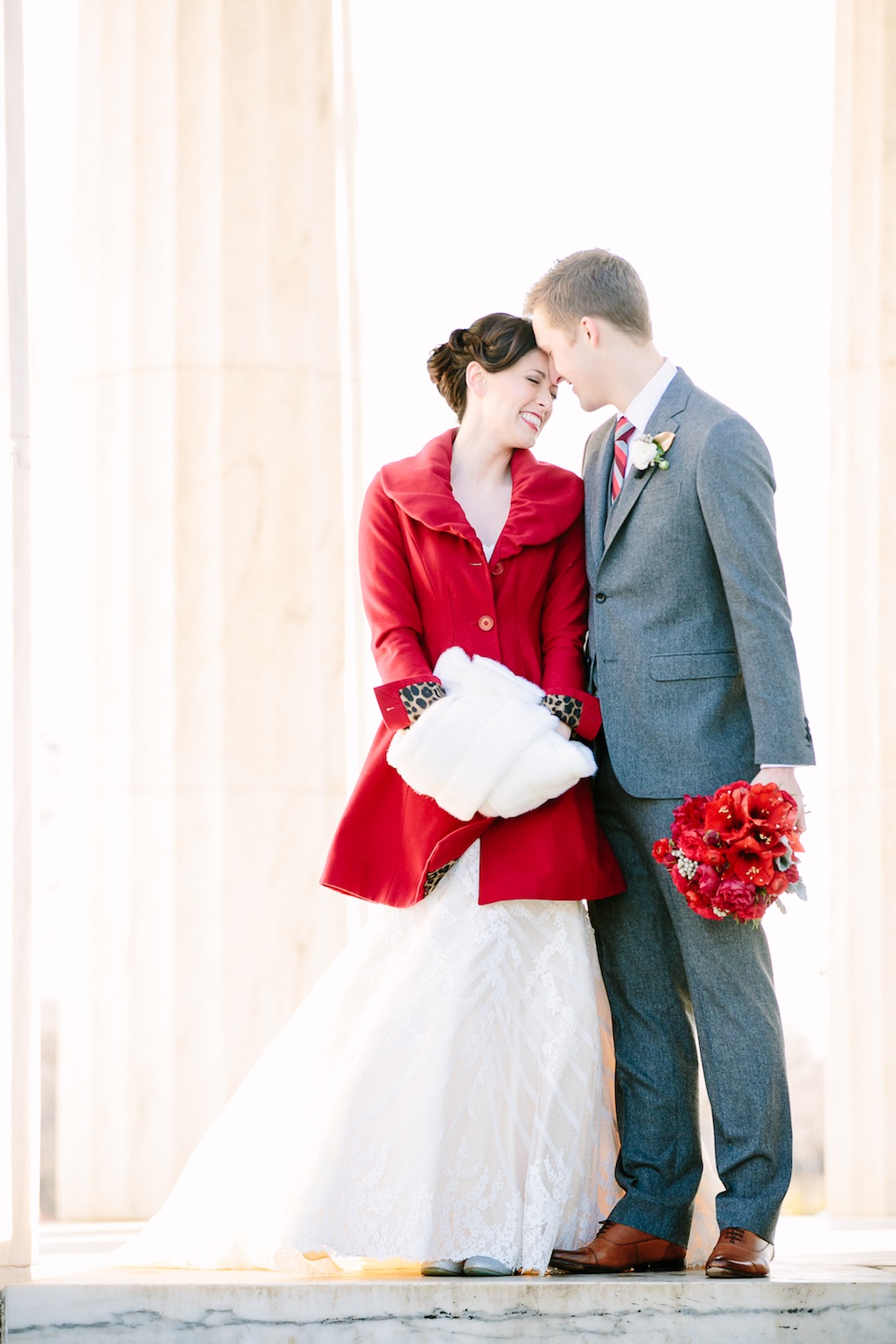 Not into fur stoles? That's no problem. Long coats–especially ones in a vivid color that match the silhouette of your gown–can be just as classy. Pick one in a coordinating color and pair with a muff, and you're all set.
7. You can get ready by the fireside.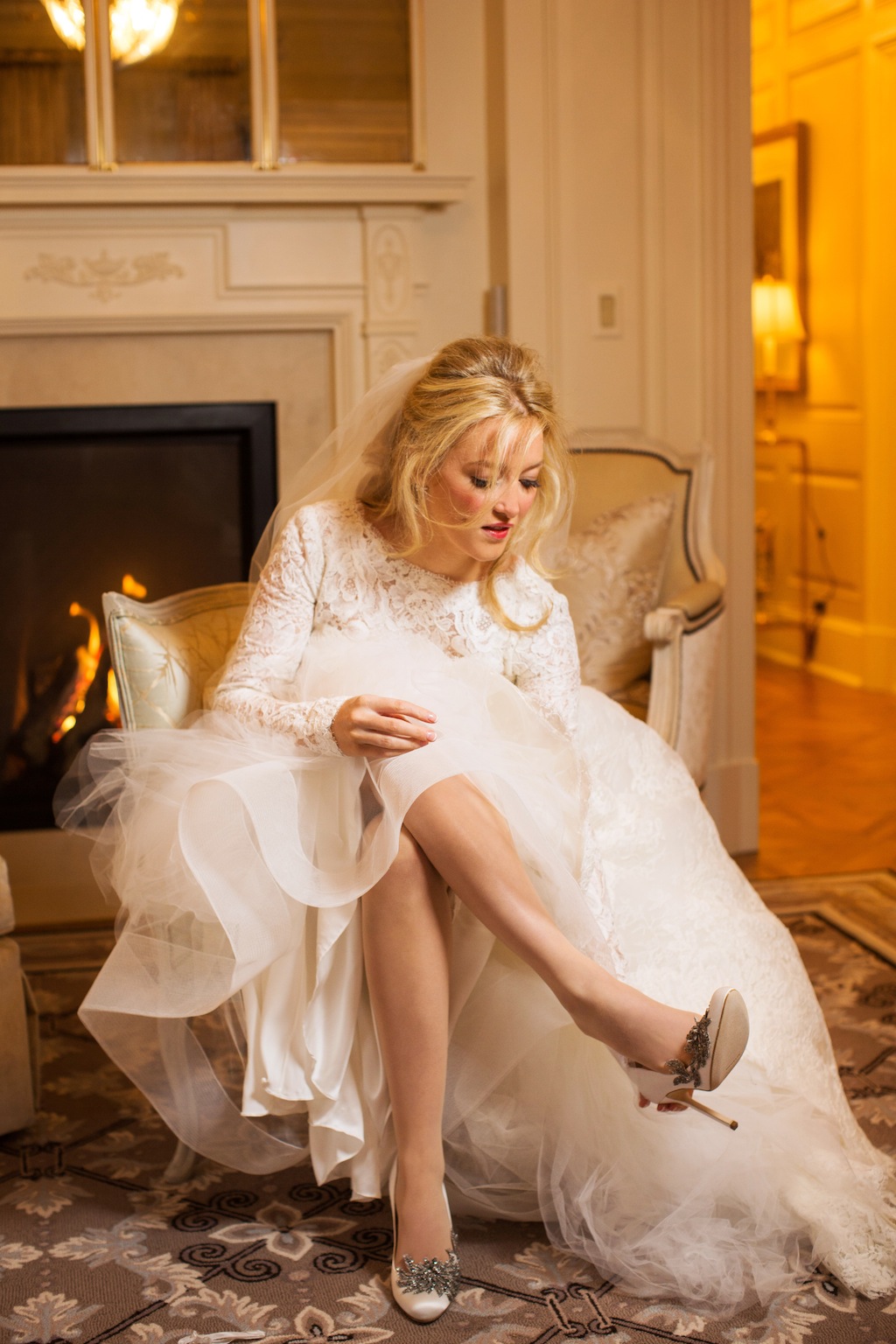 Is there anything cozier than getting ready by a roaring fire? We don't thing so. Bonus: The flames add a warm glow to your portraits.
8. Or say "I do" in front of a giant fireplace.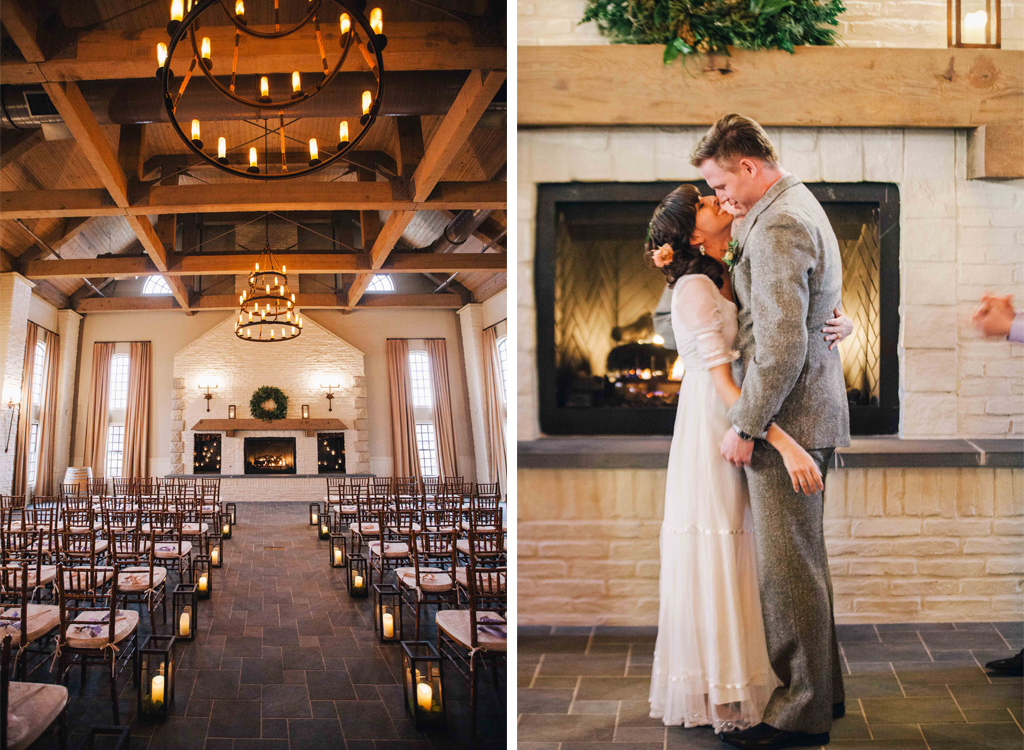 Who needs an altar? This fireplace at Virginia's Early Mountain Vineyards made for a beautiful ceremony backdrop, while keeping the happy couple warm as they recited their vows.
9. Pinecones belong in your bouquet.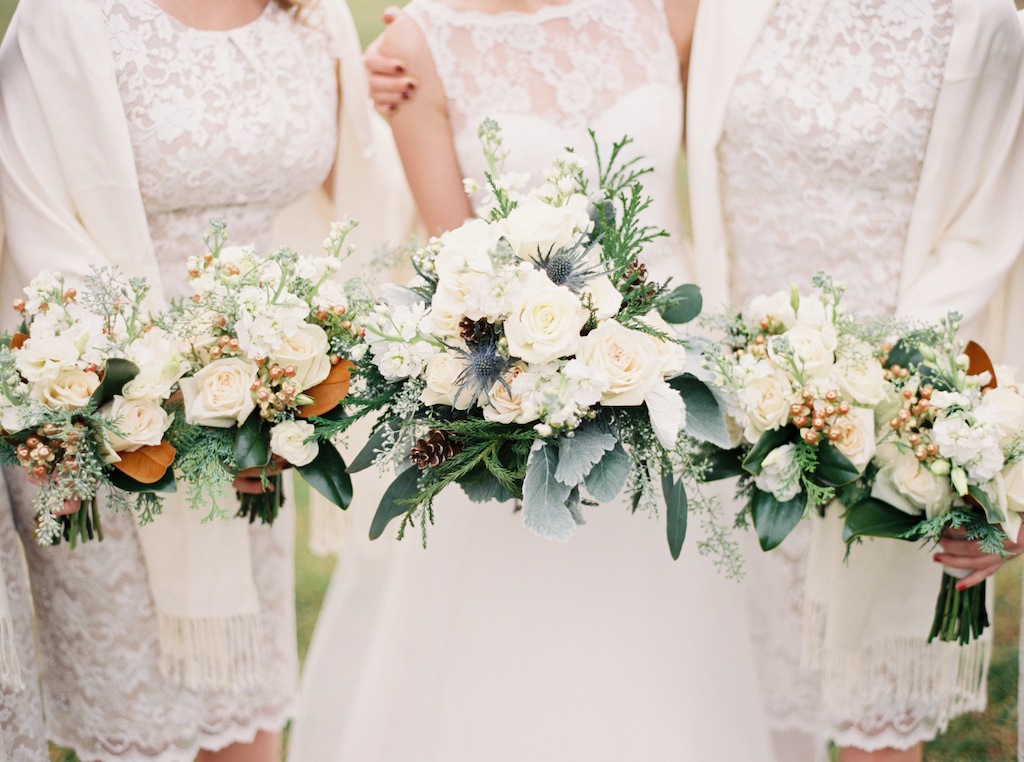 Pinecones add an instant wintry feel to any bouquet. How's that for texture in your florals?
10. Blankets make for perfect party favors.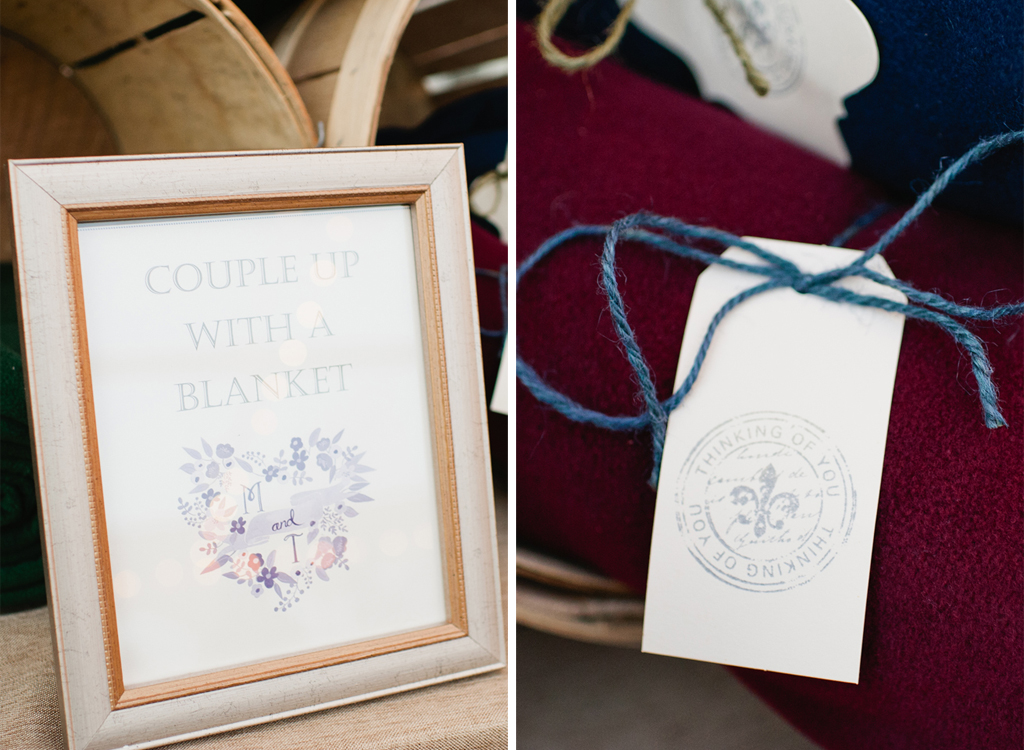 Still dreaming of an outdoor ceremony, even in the winter? It can be done, but we recommend passing out blankets to keep your guests warm, like Maureen Sentman and Timothy Danos did at their wedding.
11. Hot cocoa bars are adorable and delicious.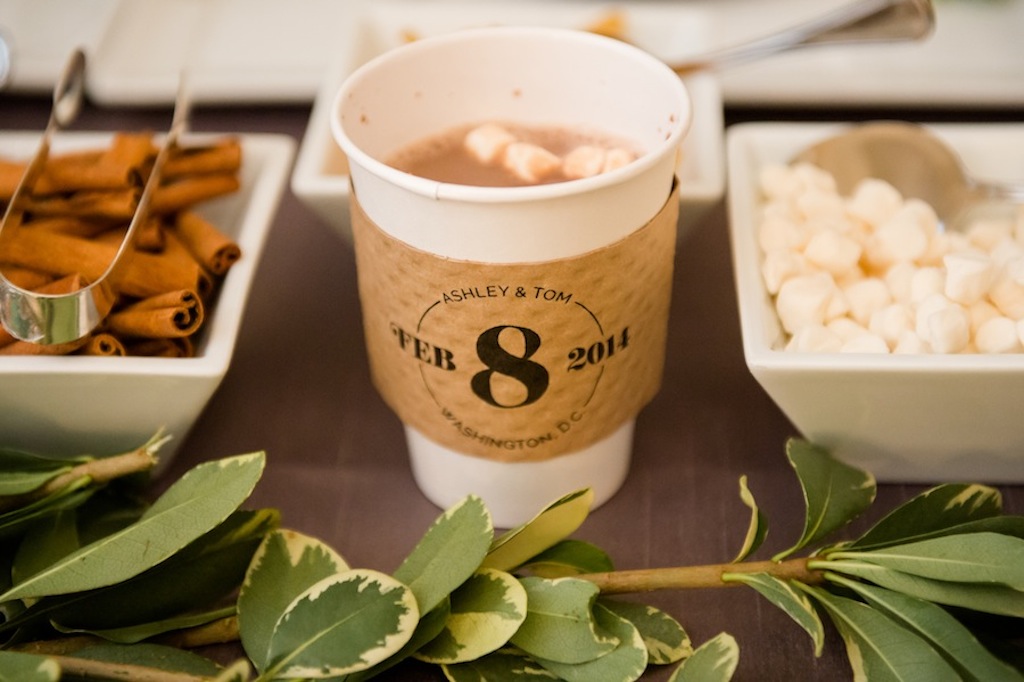 Marshmallows! Cinnamon sticks! Oh my! All this and more can be yours at your winter wedding hot cocoa bar, complete with custom cup sleeves.
12. Same with a hot cider bar.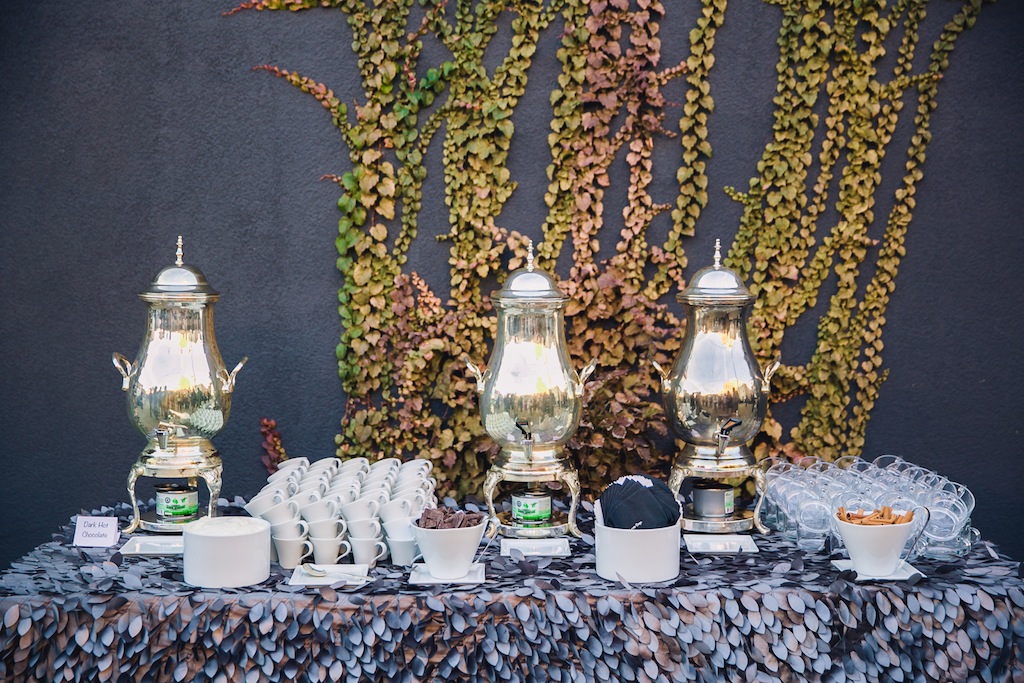 During their outdoor ceremony, Alexis and Kevin served hot beverages from a hot cider and Mexican hot chocolate bar. Doesn't that just warm you right up?
13. Or you can send guests home with hot chocolate to go.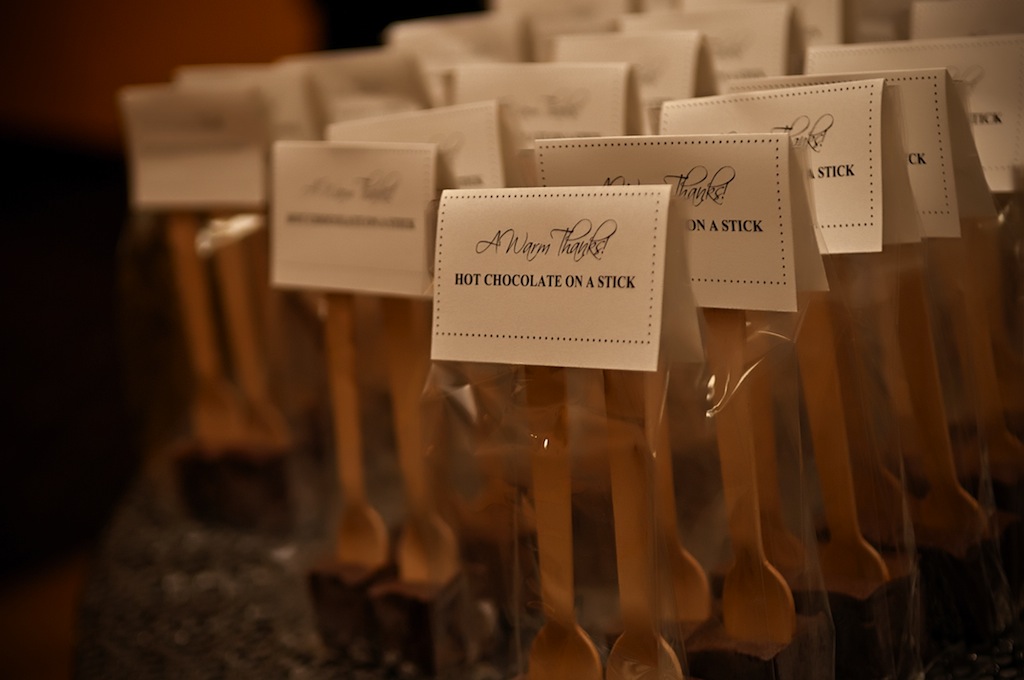 These stir-in hot cocoa favors are the perfect way to send your guests on their way with warm wishes.
14. Boxwoods can replace your florals.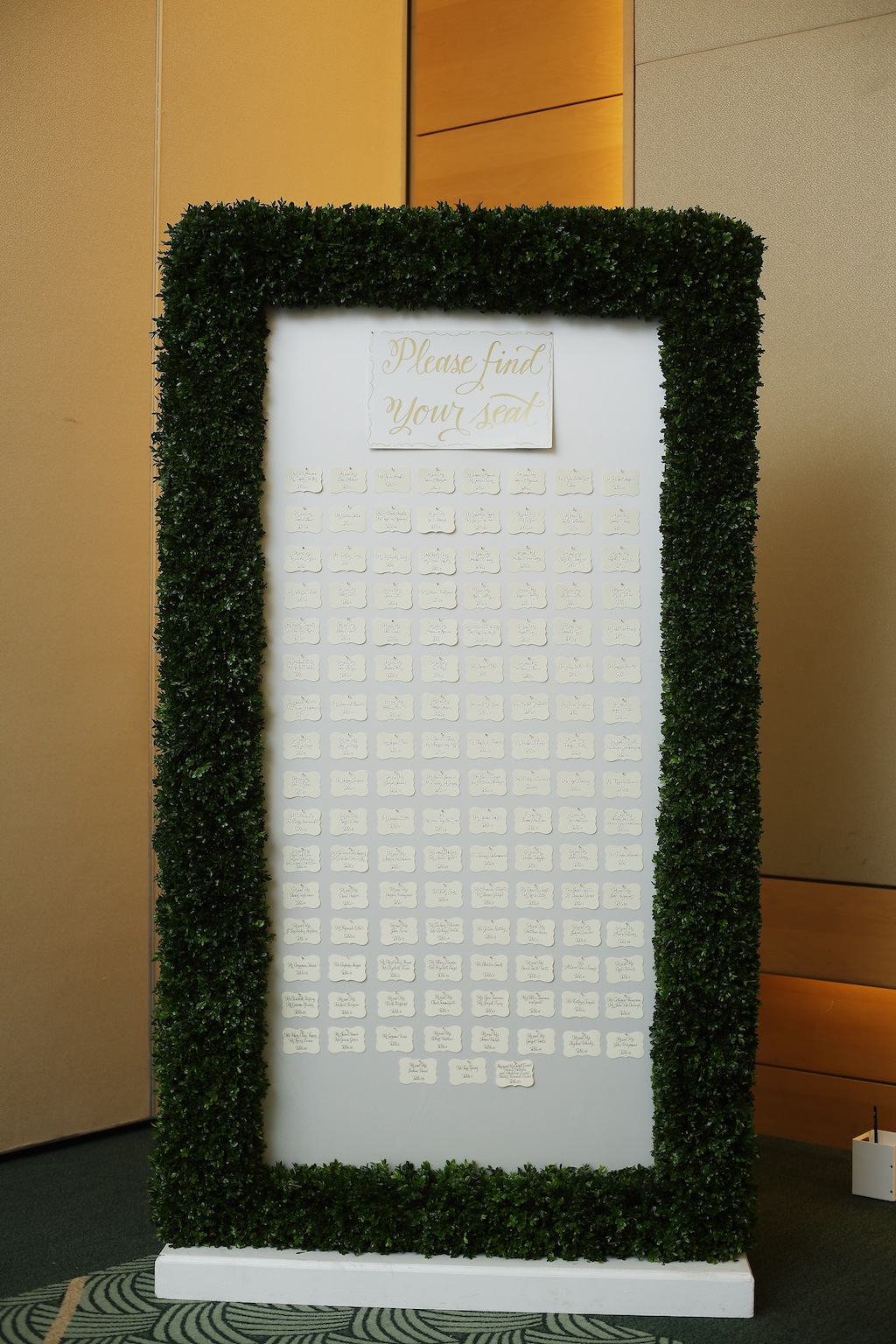 If $50 orchid stems have got your floral budget in a funk, boxwoods are a perfect winter solution. The thick greenery looks festive, and by using it to replace pricey floral garlands, it cuts down on flower costs.
15. And you can swap your urns for lanterns.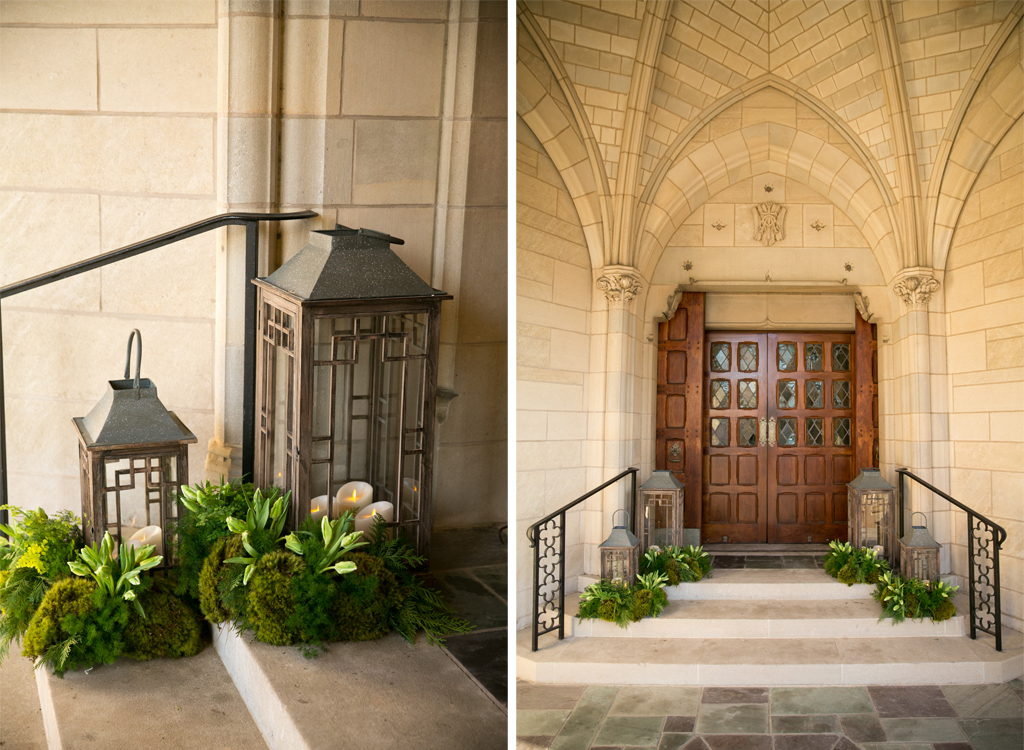 Fill them with candles, surround them with greenery, and lanterns make the perfect, seasonally-appropriate replacement for urns filled with flowers.
16. Birchwood adds some easy texture to centerpieces.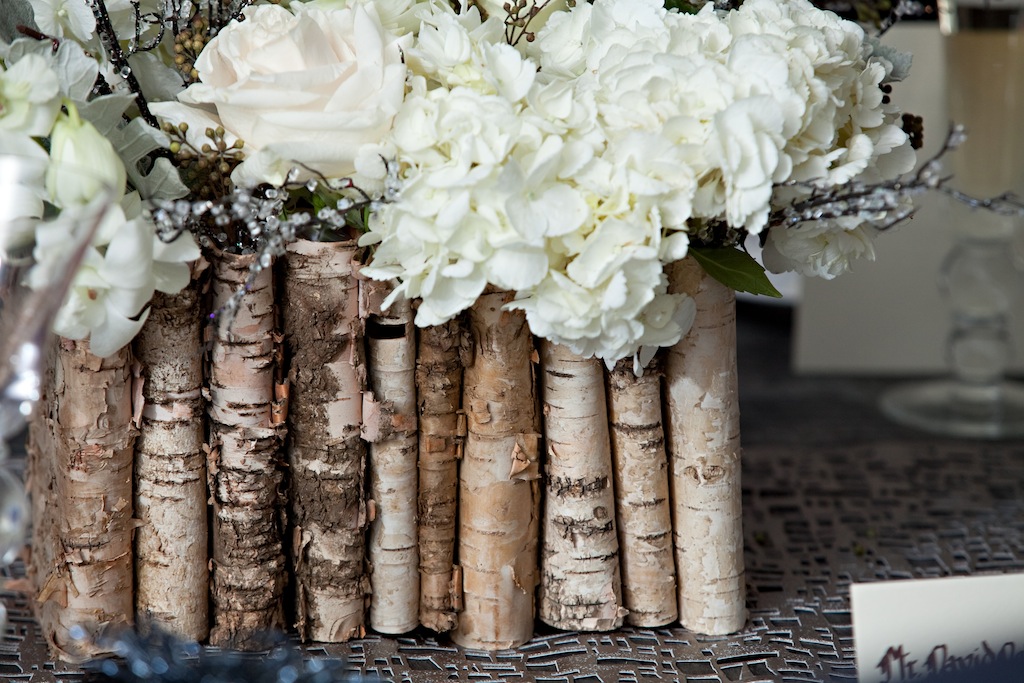 Keep your centerpieces monochromatic with a birchwood planter, and boom, you've got easy, interesting table florals.
17. Portraits in the snow are just gorgeous.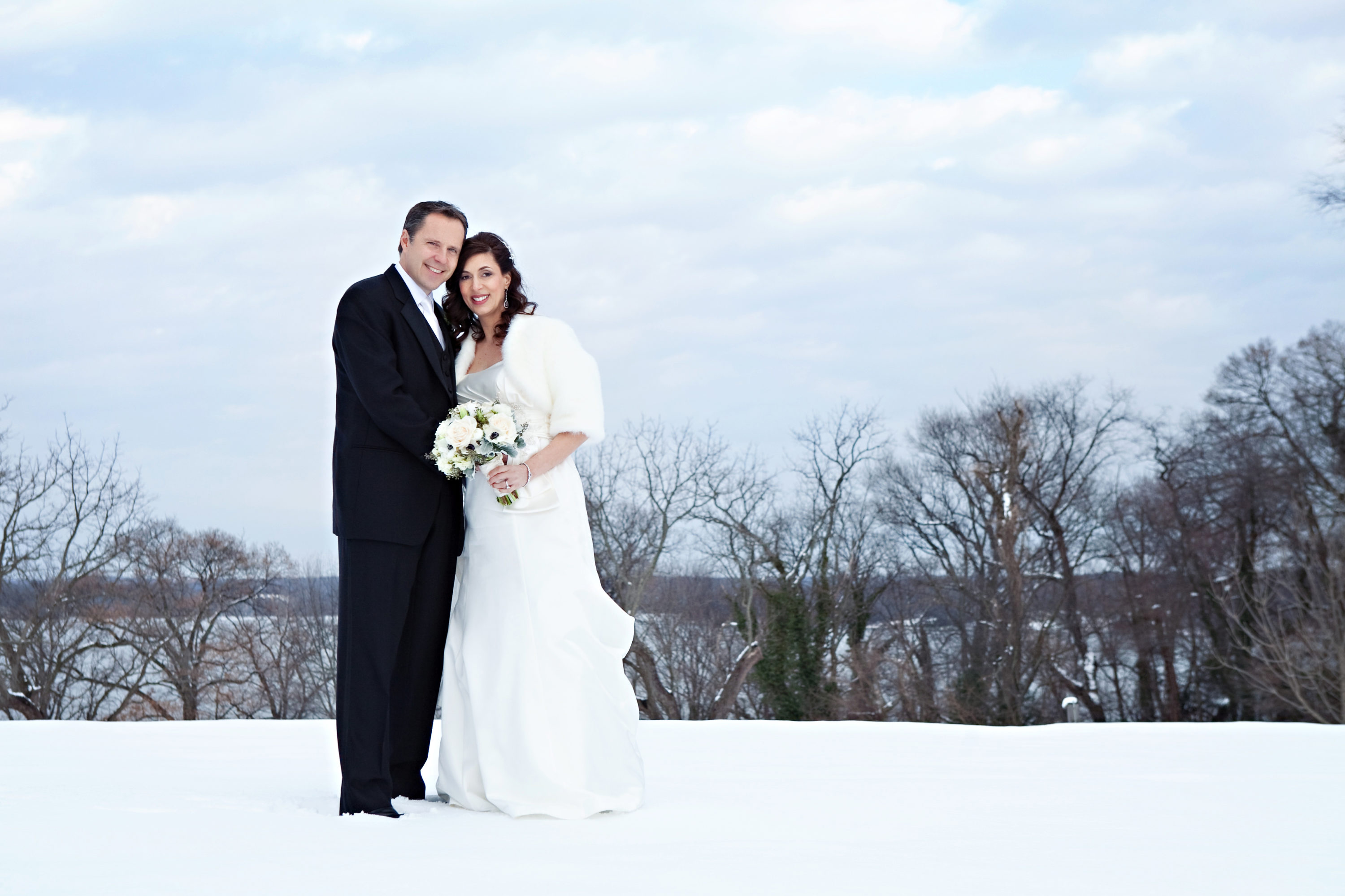 The fresh powder makes for a clean backdrop, especially when in rural areas like River Farm.
18. And a horse-drawn carriage makes for an ideal getaway car.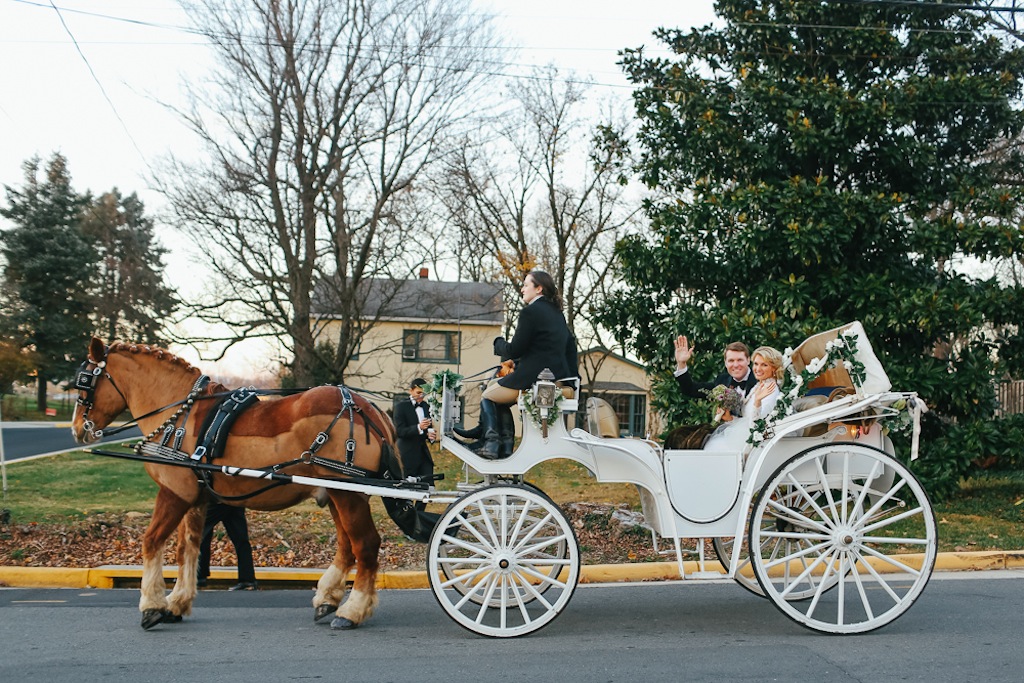 Follow the example of Katherine Kennedy and her husband Grant when they road off in a cozy horse-drawn buggy from their winter nuptials. The open-top vehicle also makes for a sweet final photo of the celebration.