DC is getting its first glimpse of plans for a brand new Pershing Park.
The World War I Centennial Commission, which has Congressional approval to build a memorial on the site, named a winner in its open design competition this week.
"The Weight of Sacrifice", which features an 81' long sculptural relief wall, as well as freestanding sculptural figures, will feel familiar to visitors of the Vietnam and Korean War Memorials.
While plans for the memorial are unlikely to inspire any real surprise, the identity of the architect behind them definitely will. The open contest attracted 360 submissions from design firms all over the world.  "The Weight of Sacrifice" is the work of 25-year-old Joe Weishaar, who was an architectural intern working completely on his own when he entered the competition.
"I didn't want this memorial to feel out of place in DC, and I didn't want it to feel out of place in the family of memorials around the city. There are wonderful qualities about the existing memorials that people are attracted to, mostly in their simplicity. I wanted to echo that sort of language in this design," Weishaar explained of his design.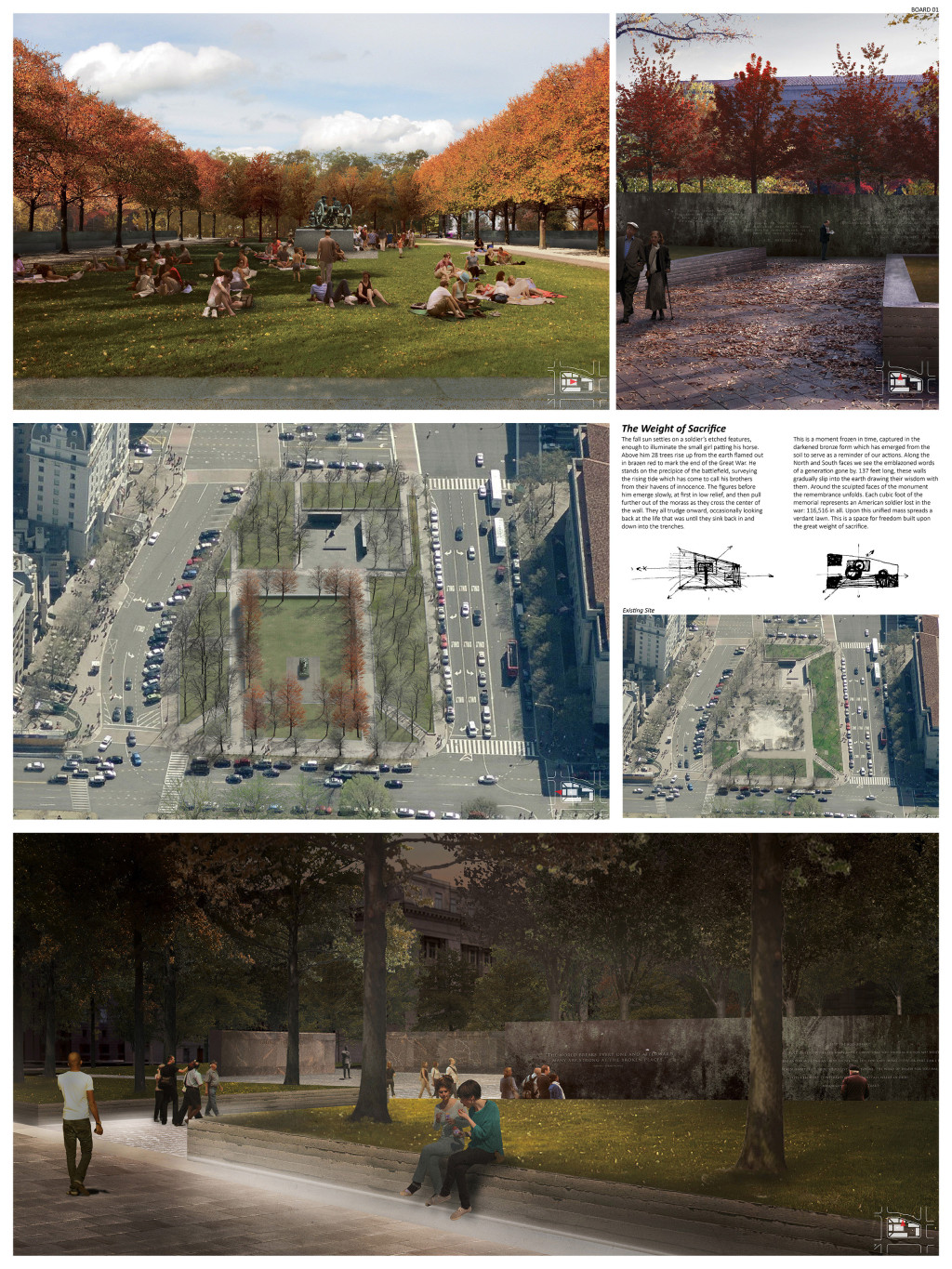 It's undisputed that Pershing Park has fallen into disrepair over recent years; the water feature intended to evoke a South American waterfall is broken, and the pool that stands below it is empty. While the National Park Service still lists the site as the National World War I Memorial, a visit to the park is more likely to evoke memories of Miss Havisham's Manor House.
According to the current design plans, the only element of the original park that will be retained is the statue of General John Pershing.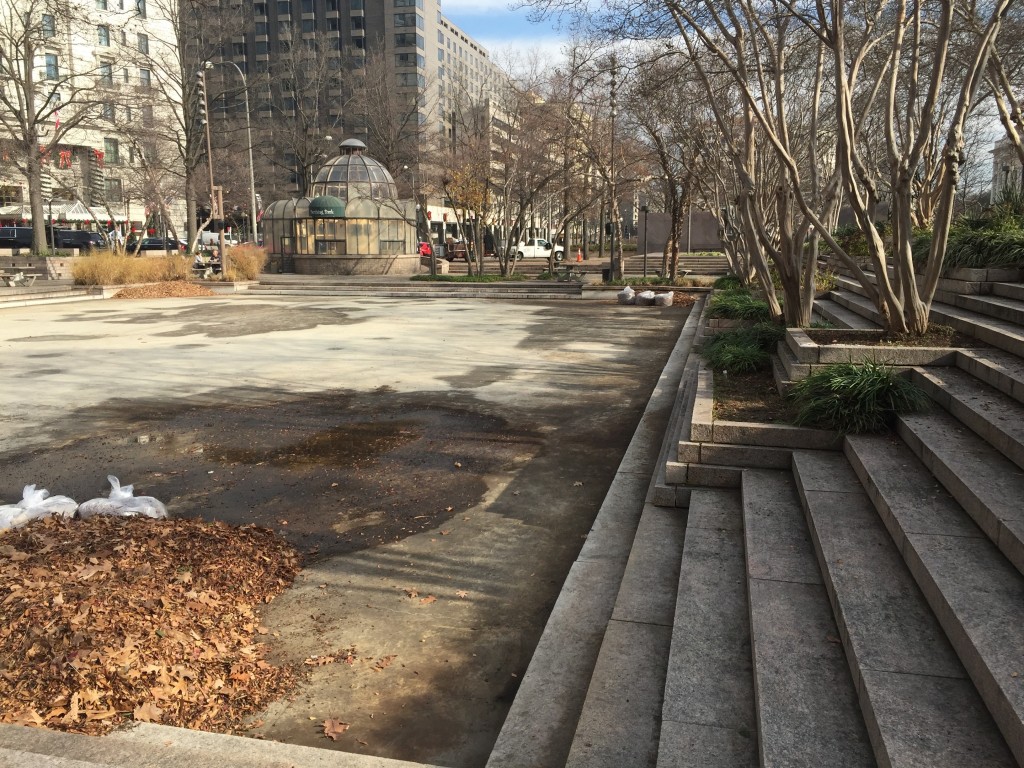 This, however, is not a decision without critics. At the same time the commission is moving forward with fundraising to execute the chosen design, there is an increasingly vocal contingent in the preservation world who would like to see the park placed on the National Register of Historic Places.
Pershing was designed by M. Paul Friedberg as part of a larger campaign to redevelop Pennsylvania Avenue in the 1960s. Friedberg's Peavey Plaza, in Minneapolis, is already on the register, which significantly curtails redesign in favor of rehabilitation. The DC-based Cultural Landscape Foundation, for example, would like to see the key elements of the park retained, an aim that was not reflected in any of the submissions that reached the final stage of competition.