Step into Tareq Salahi's house and you'll pass a framed Washington Post article crowning him a 2009 Person of the Year.
Take a right. There's a photograph of him laughing with David Letterman on CBS's Late Show. Keep walking. Eventually you'll reach a poster-size print of the moment Tareq and his then wife, Michaele, marched uninvited into President Obama's first state dinner. That's when they barreled, notoriously, into American popular culture. Naturally, the photo has pride of place at Salahi's five-acre Front Royal spread.
Look closer, though, and you'll see what's changed. There's a Real Housewives of D.C. sticker covering Michaele's face, a bronze plaque listing "widely unknown facts" about the White House gatecrashing incident, and, right next to it, Salahi merchandise that Tareq sells to his Airbnb guests. The I CRASHED AT THE WHITE HOUSE PARTY CRASHER'S PAD! T-shirts go for $20 each, or ten for $150. "About once a month, we've got to reorder [more]," he says. "Sometimes a group will take the whole box."
Welcome to the Celebration Retreat, a Salahi museum/country home/gift shop that Tareq rents out to complete strangers for as low as $200 a night. "Everyone is like, 'What are you doing? Why are you doing it?' " he says. "I'm happy making the mortgage."
Such is the day-to-day existence—and economic necessity—for the star of one of reality TV's biggest train wrecks.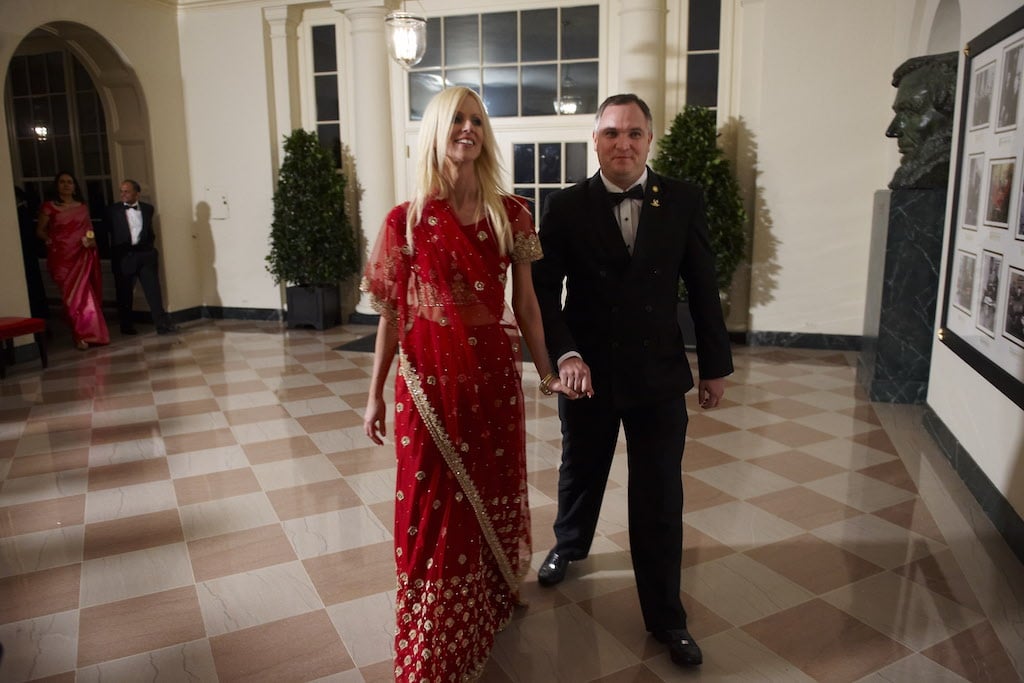 This past summer marked the five-year anniversary of The Real Housewives of D.C.'s debut. Even by the low-budget standards of reality television, it was a wholesale disaster. Bravo canceled the show after a single season, making Washington's the only one-and-done cast in the franchise's history. None of the Housewives managed to convert exposure into mainstream success. And every relationship that existed during filming—four marriages and one dating couple—imploded after production wrapped.
But no one has been humiliated as thoroughly as Tareq Salahi. After Housewives aired, Michaele ditched him in a spectacle involving an alleged kidnapping attempt, an '80s rock star, and a photograph of what's described in court documents as one "very large penis" that most emphatically did not belong to Tareq. With Michaele's departure from the Salahi duo, Tareq's entertainment-industry projects dried up. His finances fell apart. The house almost went into foreclosure, and he plunged into a deep depression.
But of course, in the afterlife of a reality-TV figure, there's always another opportunity to sell yourself, even if the price has tumbled. By renting out the property on Airbnb, Tareq was able to get back on his feet. And today—just as the Real Housewives franchise returns to Washington, this time in Potomac—he's teeing up his next big scheme: a slew of Real Housewives–inspired business ventures that just might land him back in the spotlight.
• • •
The camera-worshipping Tareq Salahi you remember from DC's Housewives was the same one who appeared before a TV reporter in September 2011, looking sweaty and rattled and begging America to believe him. "I swear to God, I'm missing my wife," he sobbed. "This is not a joke."
According to documents he later filed in court, Tareq had last seen Michaele around noon the previous day when she left the house saying she was getting her hair done. Around 7 pm, she called to say she was heading to her mother's and would return afterward. Oddly, the call didn't come from Michaele's phone. It came from one with an Oregon area code that Tareq didn't recognize. Sometime after 11 pm, he contacted Michaele's mother and discovered that Michaele hadn't stopped by at all.
So Tareq called the police to report his wife missing.
It took only a few minutes for a Warren County sheriff's deputy to reach her. She explained that she had willingly left Virginia and wanted to keep her whereabouts secret from her husband. The deputy proceeded to let Tareq know Michaele was safe.
Tareq invited NBC4 into his home anyway and spilled a more sinister narrative. "The scary part is that we have two years of documented evidence that we've given to the authorities that people want to get my wife. That they want to hurt her, kidnap her," he said through tears and sniffles. "I think she's being forced by whatever this Oregon phone number is. I mean, I think she's being forced to say, 'I'm okay.' "
It was great television. But what Tareq didn't mention was that, according to his court filings, he already had two pieces of information making Michaele's departure a whole lot less mysterious. A few hours before calling the police, Tareq received an e-mail from the private account of Journey guitarist Neal Schon, of "Don't Stop Believin' " fame. The message was empty but for a single attachment: a photograph of the rocker's aforementioned male parts.
Tareq had also received a brief phone call that made the message even clearer. "This is Neal," the caller said, according to court filings. "I am f—ing your wife."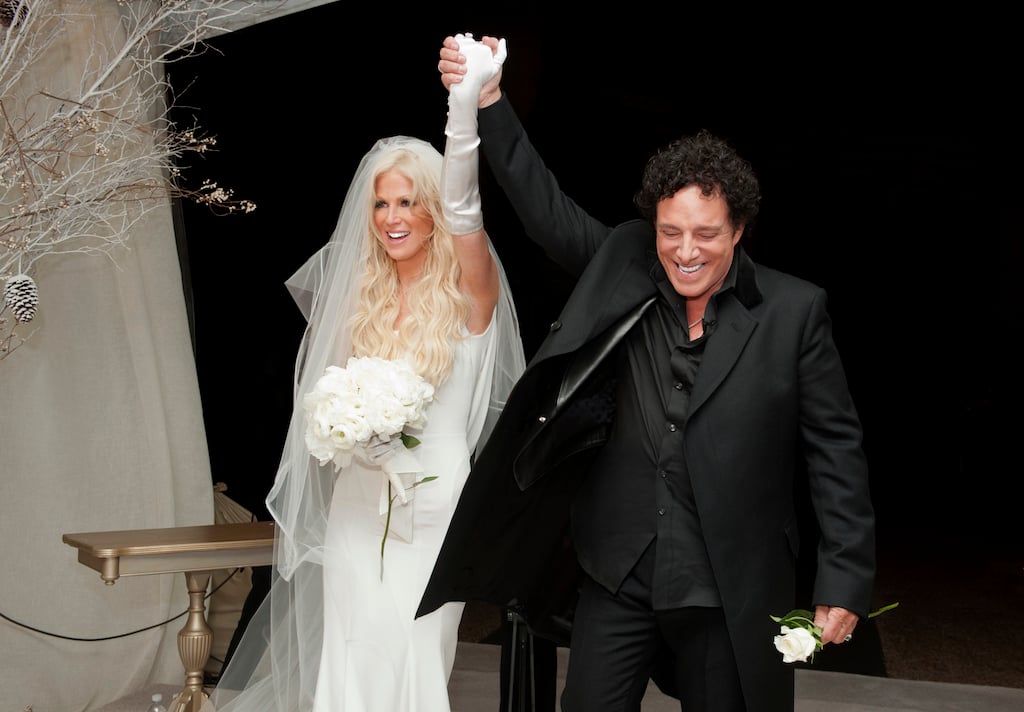 Michaele—a 1984 Oakton High graduate who was known in high school as Rock Chic Miss—had been a die-hard Journey fan since childhood, according to Diane Dimond's 2010 book, Cirque du Salahi. Michaele first met the guitarist at a concert in Washington in 1998. Schon gave Michaele his phone number, and she eventually reached out. "He said, 'Oh, my God! You finally called! What took you so long!? When can we get together?' " she told Dimond.
The pair commenced what Dimond called a "long and very passionate" long-distance relationship. But when he asked Michaele to move to California, she refused and the relationship fizzled. As she told Dimond, "I thought life on the road with a rock star would be way too stressful for me."
Instead, Michaele fell for one of Washington's flashier bachelors. When they met at Cafe Milano in the summer of 2000, Tareq played polo, owned a 40-foot boat, and drove a $200,000 Aston Martin sports car to the nightclubs in Georgetown. In 2003, they emerged from their wedding at St. Matthew's cathedral in downtown DC and released a pair of white doves.
Tareq and Michaele were frequent fodder for gossip. They became embroiled in a nasty fight for control of Oasis Vineyard, a Fauquier County winery owned by Salahi's family. Creditors pursued them for unpaid bills. (Michaele allegedly once stiffed her Georgetown stylist for $4,000 in hair extensions.) And then came their White House stunt.
All the while, according to Tareq's court filings, the couple maintained a friendship with Schon, who performed at Oasis "on several occasions." In 2007, the Salahis went on tour with the band and spent "many weeks" with the guitar player, the filings say. Schon "shared secrets" with Tareq and "held himself out to be his friend and confidant."
Eventually, Michaele and Schon's relationship turned romantic again. In his filings, Tareq includes what he alleges are portions of e-mail conversations between his wife and the rocker in December 2009, one month after the gatecrashing incident:
Schon: "What is up with you and Tareq? I would love to f— you silly you sexxxy woman…:) love your big beautiful lips also."
Michaele: "love that. Need that. Want you now. Let's go."
Michaele: "I need for you to give it to me good now!"
Schon: "when and where??? :)"
• • •
For her part, Michaele alleged that Tareq grew increasingly controlling.
While filming The Real Housewives, Tareq "insisted on accompanying [Michaele] to the locations where the program was filmed and in being on camera with her whenever possible." In mid-2011, she alleged, Tareq took her car keys, money, and phone to prevent her from leaving the house and exploded in fits of rage. "On one occasion, he was physically violent," her court filings said, "putting both hands on the sides of [Michaele's] head, shaking her head, and yelling at her." Tareq denied this in court documents.
When she left him for good that September—instead of going to her mother's, she headed straight for a Journey tour stop in Tennessee—the story blew up. Every outlet from TMZ to Good Morning America picked it up.
Six months later, Tareq launched a headline-grabbing assault of his own: He filed a $50-million civil lawsuit against Schon, Nomota Inc. (the business arm for Journey), and a public-relations company for tortuous interference with contract, intentional infliction of emotional distress, and other claims.
It was divorce, reality-style. Tareq argued that he and Michaele weren't just partners in marriage; they were business partners with a "verbal contract to jointly pursue entertainment projects and divide the profits for their mutual benefit." The publicity from the gatecrashing made "The Salahis" a "highly recognized and valuable entertainment industry asset."
RELATED: Are the Real Housewives of D.C. Cursed?
Schon, Tareq claimed, had destroyed this lucrative brand through his "illegal procurement" of Michaele—a valuable "commodity." Schon's "seduction and illegal adultery," he said, amounted to "unfair competition."
The loss of his sidekick, according to Tareq's court filings, touched off a "complete disintegration of [Tareq's] business and personal life." When Michaele walked away, so did projects the couple had in the works, including a spot on the Australian version of Dancing With the Stars, a show for Oprah Winfrey's network, and a book-to-movie deal. Tareq struggled to pay his bills.
In more standard jilted-husband complaints, Tareq added that he had nightmares, stopped eating, lost more than 40 pounds, and developed a bleeding ulcer. According to court papers, friends and family began asking if he was suicidal.
The courts weren't much help. Both the divorce and his suit against Schon were resolved in mid-2012, and although the terms of each settlement are sealed, a "source close to the situation" told the website Radar Online that Tareq dropped his multimillion-dollar claim against Schon in exchange for just $12,000 and a year's worth of mortgage payments. (A settlement agreement prevents Tareq from discussing the case.)
The following year, Michaele and Neal were married at San Francisco's Palace of Fine Arts in an event that aired live on pay-per-view for $14.95. Around the same time, Tareq found himself holed up in Front Royal, channel-surfing and wondering how on earth he would put his life back together.
• • •
Tareq's recovery plan, it turns out, involves a combination of the thing he knows (wine) and the industry he loves (show business).
Tareq says he'll soon be releasing a wine he predicts will emerge as the beverage of choice for today's trash-TV enthusiast. He's calling it The Real Housewinos. "This kind of wine you're going to be [drinking while] watching your favorite reality TV," he says, "whether it's The Real Housewives or whether it's something on MTV."
Tareq is also brewing two beers inspired by his turbulent time in the spotlight: Gold Digging Blonde Ale and White House Party Crasher Ale.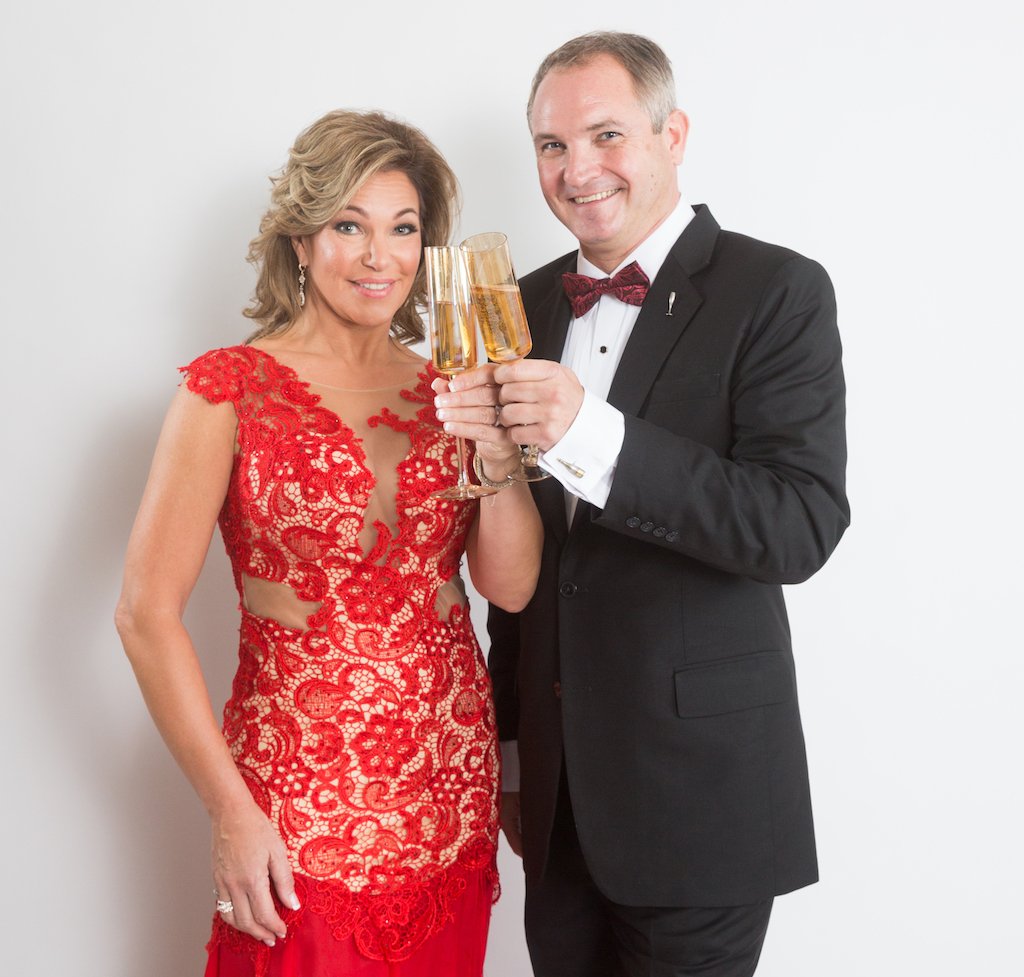 Although he maintains—as the couple always claimed—that they were invited to the infamous state dinner, Tareq understands the upsides of notoriety. "David Letterman is having us on, Saturday Night Live [parodied us], we're being flown to Las Vegas to do appearances," he says. "Maybe a few people might think it's negative, but the majority of the world thinks it's awesome. So just embrace it."
Michaele, meanwhile, has done all she can to distance herself from the debacle. In fact, when I contacted her and Schon for this article, they refused to be interviewed unless I signed a contract pledging not to "make reference to or allow any reference to the White House in connection" with them in the story. Violating the contract would trigger up to $100,000 in penalties. I didn't sign it and never interviewed them, although Michaele did say in an e-mail: "I have been on tour 4 years now straight with Neal and haven't missed one show or moment of loving life together! Don't stop believin'. Dreams DO come true."
The owner of the Broad Run vineyard where Real Housewinos is made calls it "entry-level," but its creator is optimistic that the wine—on sale soon for $9.95, he says—will have mass appeal. "Who knows?" Tareq says. "It might just be loved in this area. But it might be loved by all Real Housewives cities."
Maybe. But Tareq's track record as an entrepreneur is spotty. His own parents accused him of pushing their vineyard to the brink of insolvency by, among other things, improperly using Oasis's funds to cover bills for the separate wine tour and catering business that Tareq ran. (He denied the claims.) The fight got ugly: The elder Salahis alleged that Tareq locked his mother out of parts the property and cut the winery's phone lines. Tareq, in turn, accused his father, who had dementia, of "assaulting, harassing, and threatening key employees."
"I will be pulling out every card now that I have been holding back," Tareq said in one e-mail about the case. "See who ends up in Jail–its WAR." (The winery ultimately went into bankruptcy.)
In 2010, a polo organization headed by Tareq sought bankruptcy protection after allegations of phony corporate sponsorships and unpaid bills surfaced, according to theWashington Post. Two years later, Tareq agreed to pay $2,500 in fines to settle a lawsuit by then Virginia attorney general Ken Cuccinelli against the Journey for the Cure Foundation and Tareq, an officer of the nonprofit. The AG had accused the group of making false statements and submitting inaccurate financial information.
Cuccinelli brought a second lawsuit against Tareq in 2012, this time for violating Virginia's consumer-protection laws by providing shoddy wine tours and failing to make good on promised refunds. Tareq and two companies he controlled later agreed to resolve the suit for $10,200 in restitution, penalties, and attorney's fees.
Tareq eventually tried his hand in politics, challenging Cuccinelli in the 2013 governor's race. He ran as a write-in candidate—and lost huge. He then launched a failed bid for Congress in 2014.
And it appears the Airbnb business that helped get him out of the hole is now less than rock-solid. Tareq never procured a permit from Warren County. Assistant county attorney Dan Whitten says that after neighbors complained about the bachelorette parties rolling in via limo and all the cavorting in the back-yard hot tub, local officials refused to grant him the requisite paperwork. Says Whitten: "Basically, the whole business model was 'Hey, you can come hang out with Tareq Salahi.' "
Tareq fought the decision all the way to the Virginia Supreme Court, but the justices recently sided against him. Barring a last-minute reprieve, the Salahi house's days as a crash pad are over.
• • •
But if you believe Tareq, he won't need his Airbnb income much longer anyway, as he expects to be cashing in on the splashiest of his new Housewives ventures.
In 2017, he says, he'll be rolling out his Real Housewinos celebrity cruise, where fans can meet their favorite Housewives—there'll be one from each city—while cruising from Florida to the Bahamas.
Tareq is already in the cruise-ship business—kind of. After his experience with Airbnb, he came up with the idea to use cruise ships as floating hotels at high-profile sporting events, where demand for rooms outstrips supply. Around the same time, he reconnected with Lisa Spoden, a 54-year-old former health-care executive he'd known from the social circuit.
At first, it was all business. The two formed Hotels at Sea as a 50/50 venture. Tareq, as chairman, is the ideas guy. Lisa, as CEO, is the implementer. The pair has spent the last year traveling the world trying to strike deals so they can be up and running for the 2016 Summer Olympics in Brazil. Before long, feelings developed. And for Tareq, mixing business with pleasure offers at least one benefit he wouldn't otherwise enjoy. "Now that I'm his partner," Spoden says, "I'm willing to do some investment because I know that these are brilliant ideas. They really are brilliant."
On the Saturday before Christmas, Tareq was standing in front of Lisa's Arlington townhouse in a tuxedo, welcoming guests to their engagement party as waiters passed flutes of Champagne. The party was also stocked with Real Housewinos. At each bar, Tareq had left a stack of questionnaires:
Do you like the package design of the new wine?
Do you like the quality of the wine?
How much would you pay for this wine by the bottle retail?
"We'd love to get your feedback," he told his guests.
As Tareq joined Lisa in the living room, a bartender sorted through the completed forms to see what the guests thought. "People do like the marketing and the quality," she said. "This person says they'd pay $20 for it." Outside, industrial-size lamps shot massive beams of light into the night sky.
Senior writer Luke Mullins (@lmullinsdc on Twitter) can be reached at lmullins@washingtonian.com.
This article appears in our February 2016 issue of Washingtonian.