Gone are the days of squeezing into little black dresses and wearing toe-cramping heels for Valentine's Day. Staying cozy and comfy is the objective this year, and local fashion bloggers are sharing their outfit ideas for looking cute while rocking chunky sweaters, high-waisted jeans, and yes, even activewear.
"Just be comfortable in whatever your wearing," Brandon says. "Whether you're cooking in or hanging out with friends, it's going to be really cold, so just stay warm and comfortable."
Abbey's Valentine's Day plans: "I'm going to dinner at a quiet spot in Georgetown. My boyfriend booked reservations there, so we'll probably have some wine and grab dinner there."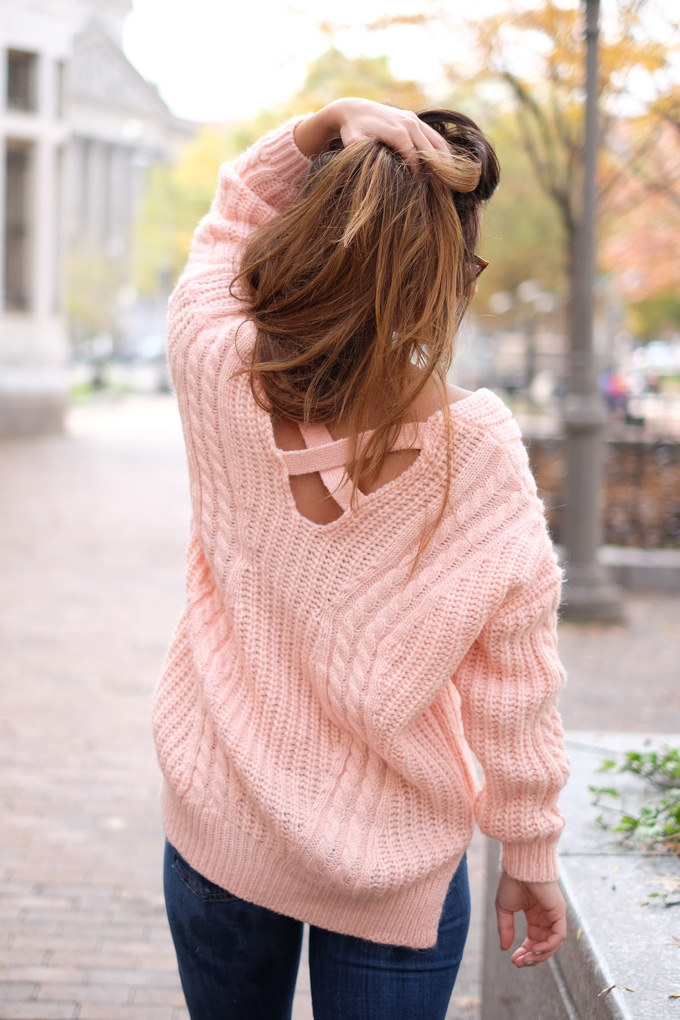 "I love the cold-shoulder sweater because you can throw a jacket over it and still stay warm while you're outside. And, if you have fun with your hair and makeup, you can make a casual outfit look put-together for going out."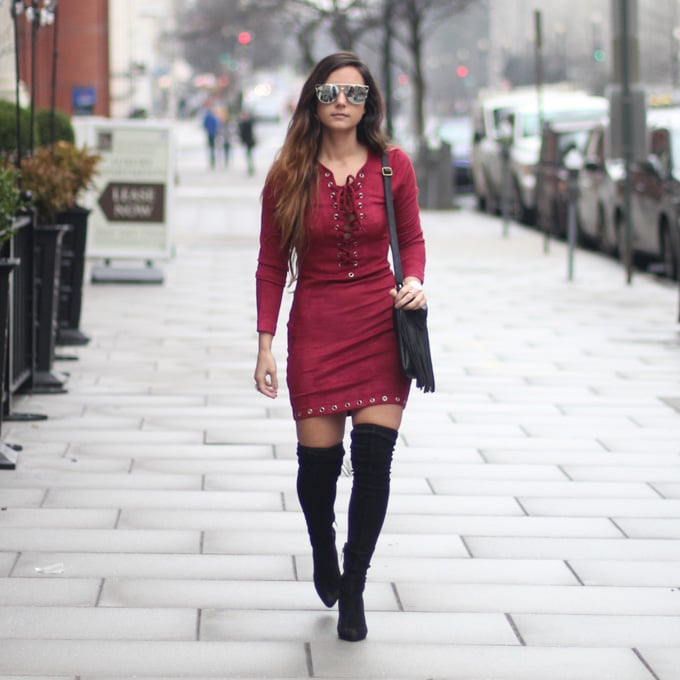 "I love this dress because it's so versatile. You can go casual or dressier depending on the shoe. Since it's going to be really cold this weekend, I'll be wearing thigh-high boots. The combination is warm, comfortable, and still festive!"
"I'm pretty traditional. I like to do a little pink or red for Valentine's Day. Even if it's just doing my signature red lip."
Cathy's Valentine's Day plans: "Traveling for New York Fashion Week!"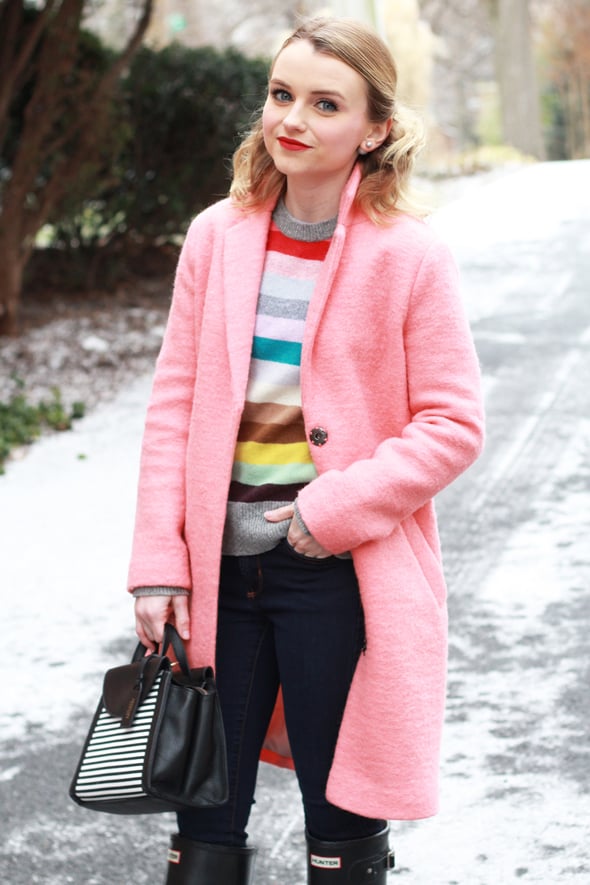 "I don't like to go too cheesy for Valentine's Day, but it's important to have fun and wear whatever you want. This coat is really great for adding a pop of pink."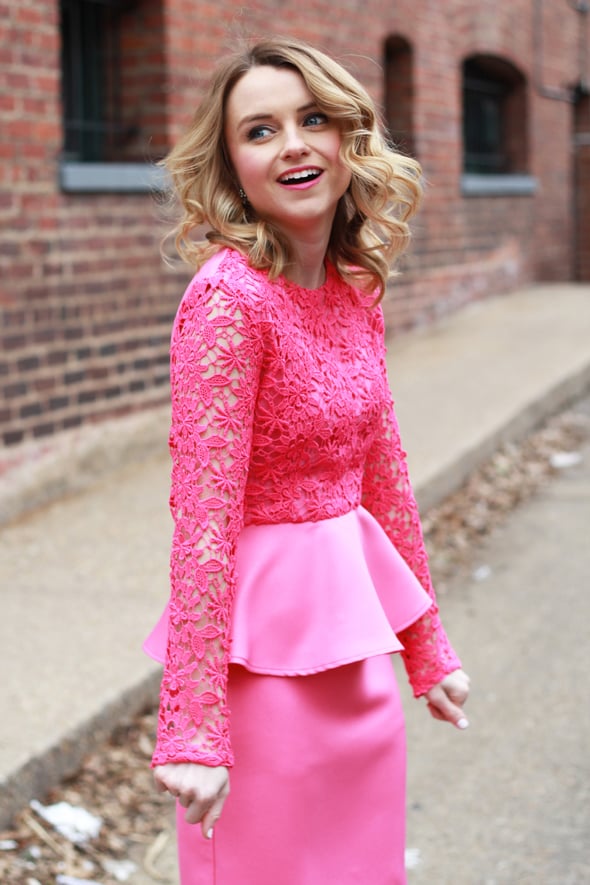 "I like to go with a cute dress, but it's cold out, so I don't want anything too showy. Paired with black booties, this outfit is still cute, and it'll keep me warm."
"You could totally wear red or pink on Valentine's Day and not look like Hallmark threw up on you. Pair red or pink with a neutral, like black booties and a clutch, so it's not so loud."
Christie's Valentine's Day plans: "I'm going to be in New York for Valentine's Day for New York Fashion Week hosting a blogging event, and then I'll be doing a girl's night out."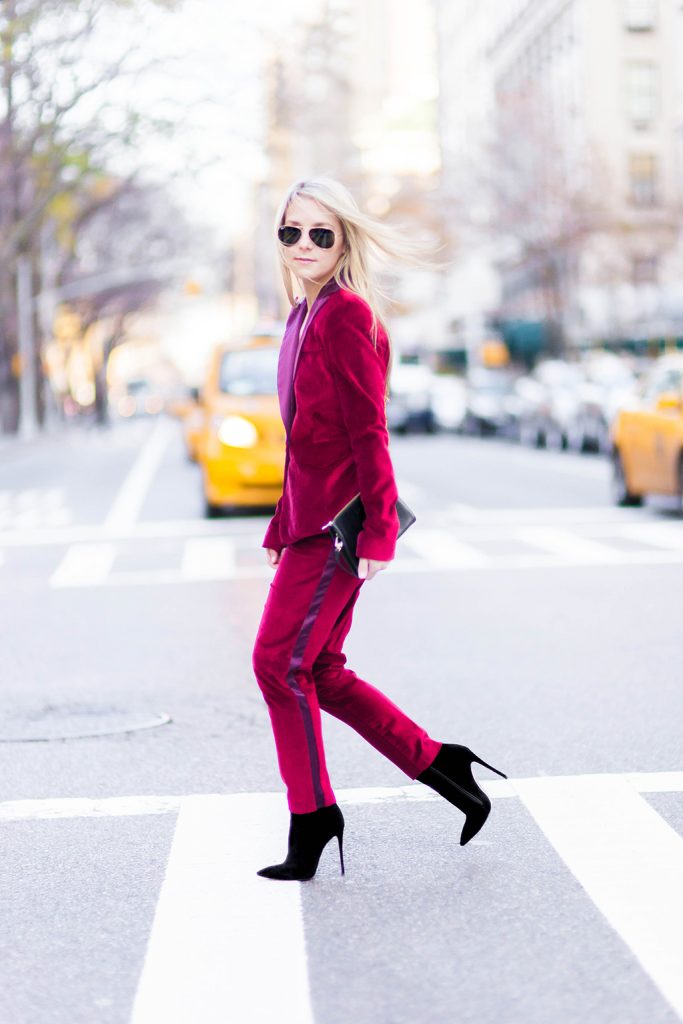 "During winter, a pant suit is the way to go for brunch with friends. It's very comfy and chic."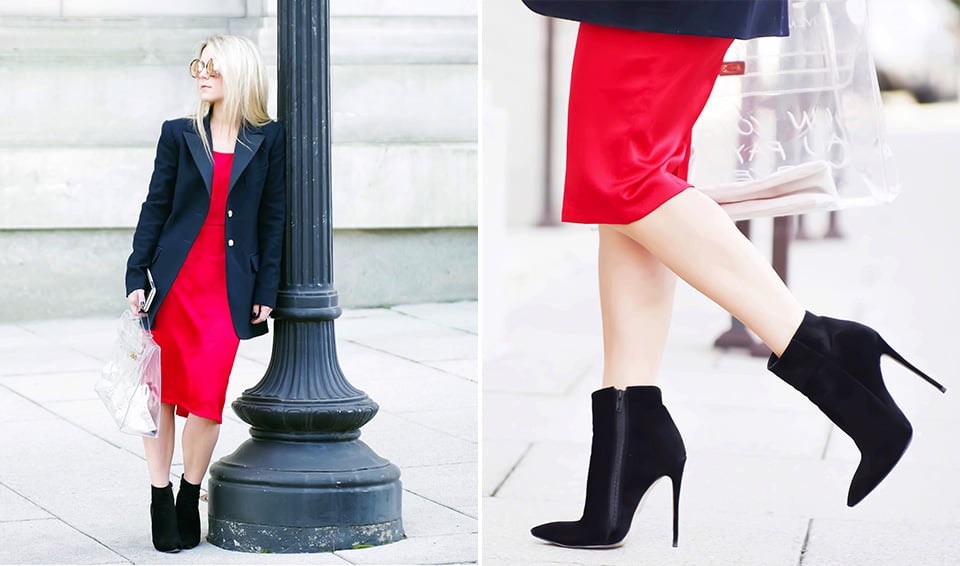 "I'll be wearing this red silk slip dress paired with black blazer and black booties. It's a little sexy and edgy, so it's a fun look for a night out with your friends or you can even wear it out to a nice dinner."
"The biggest thing is comfort," Jeimy says. "And you want to stay true to your personality. At the end of the day, you don't remember what you wore, you remember the experience, so my piece of advice for picking a Valentine's Day outfit: it's not that serious."
Jeimy's Valentine's Day plans: "We'll be in San Diego for Valentine's Day, but if we were home, we'd do something low-key like a wine night."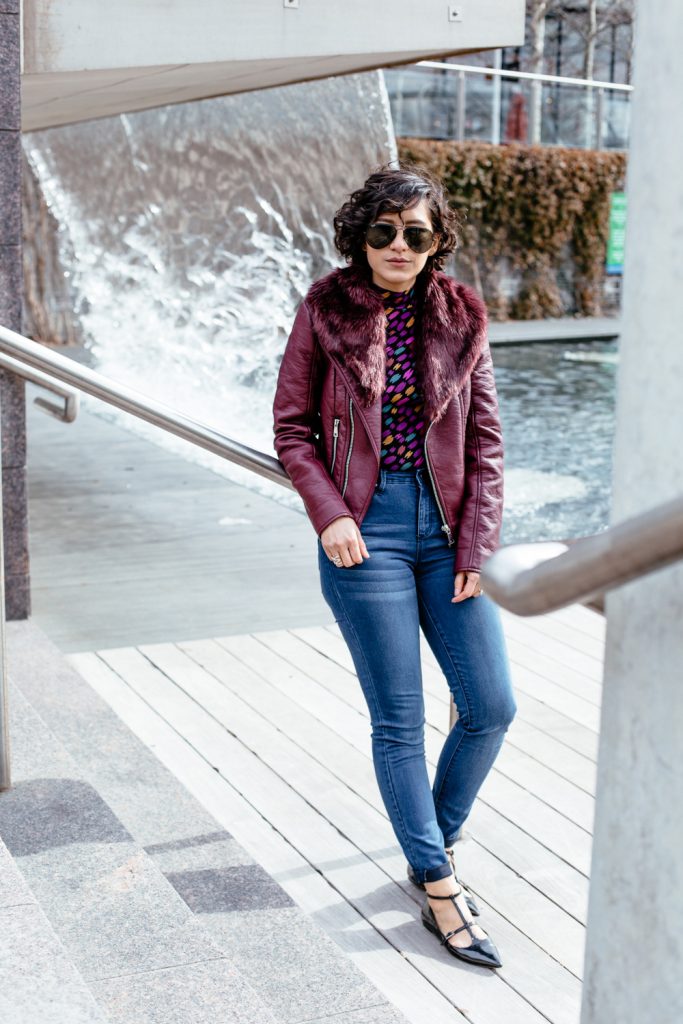 "Body suits are really great for any occasion, and then high-waisted jeans are perfect for showing off your waist," Jaimy says. "You can actually move around in this, so you don't have to worry about sitting or standing a certain way to look good. You can just enjoy the whole experience."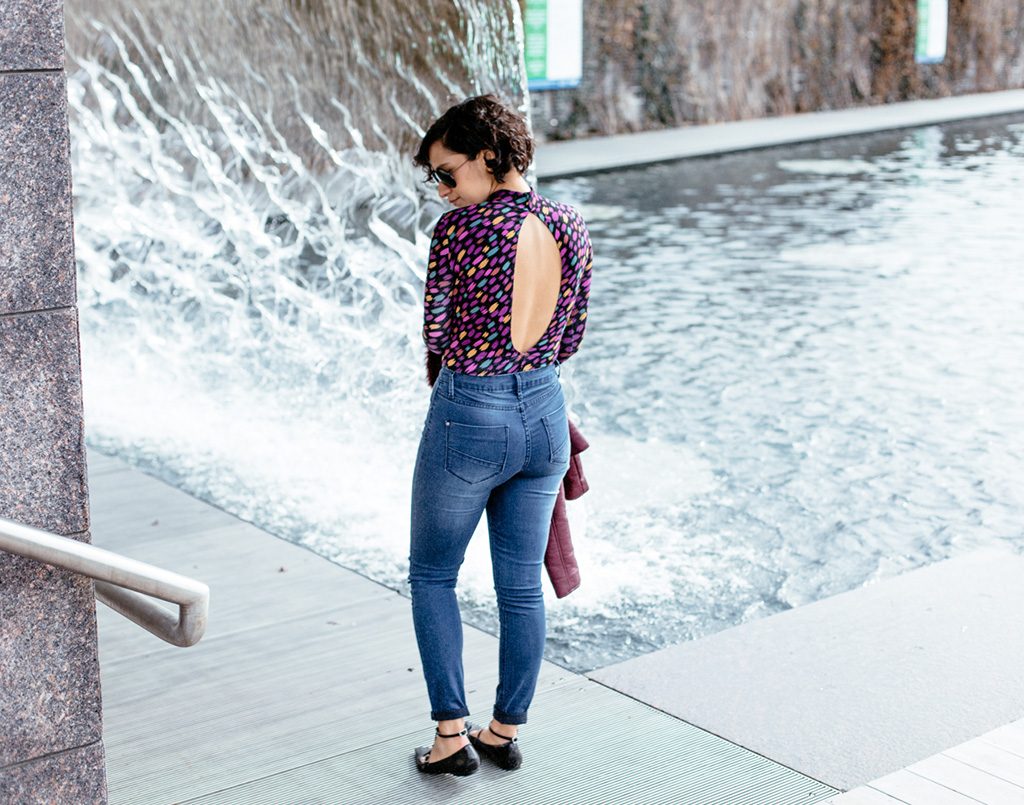 "I'm really loving romantic layers for Valentine's Day," Garman says. "Soft blouses, skirts–they're great for layering in the cold, and they still look really pretty and feminine."
Julien's Valentine's Day plans:
"We might go to Wine Kitchen Hearth for brunch, and then Belly Love Brewery–they have some of the best beers, and a really great selection," Garman says.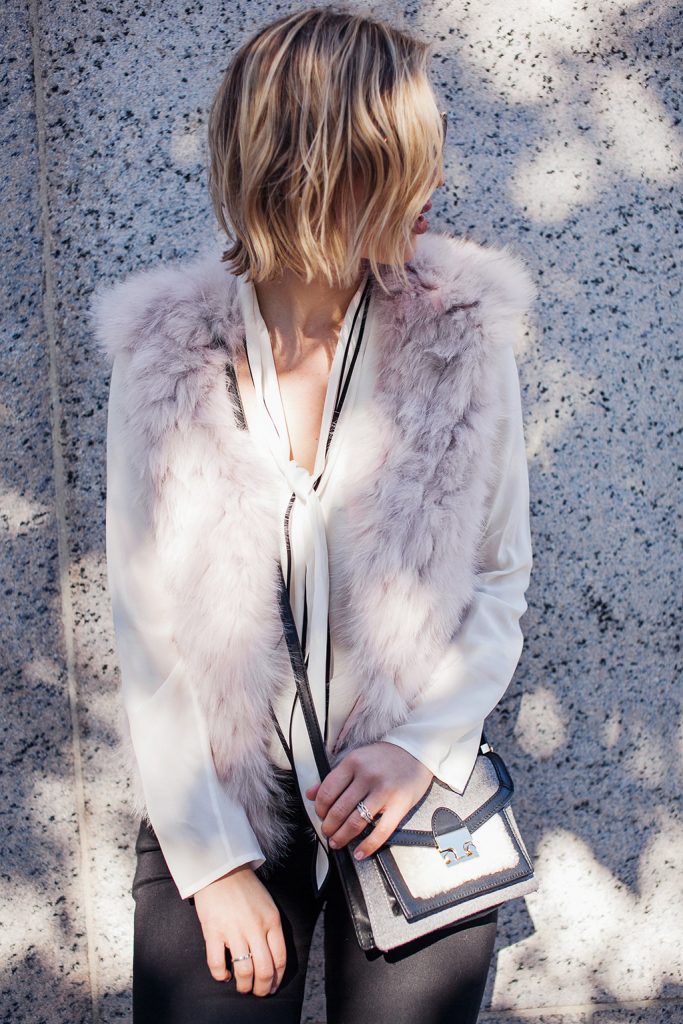 "We're going to cook a romantic dinner at home, instead of going out," Garman says. "We'll be drinking some wine from our honeymoon in Positano and cooking a pasta dish we had while we were there. Sappy I know!"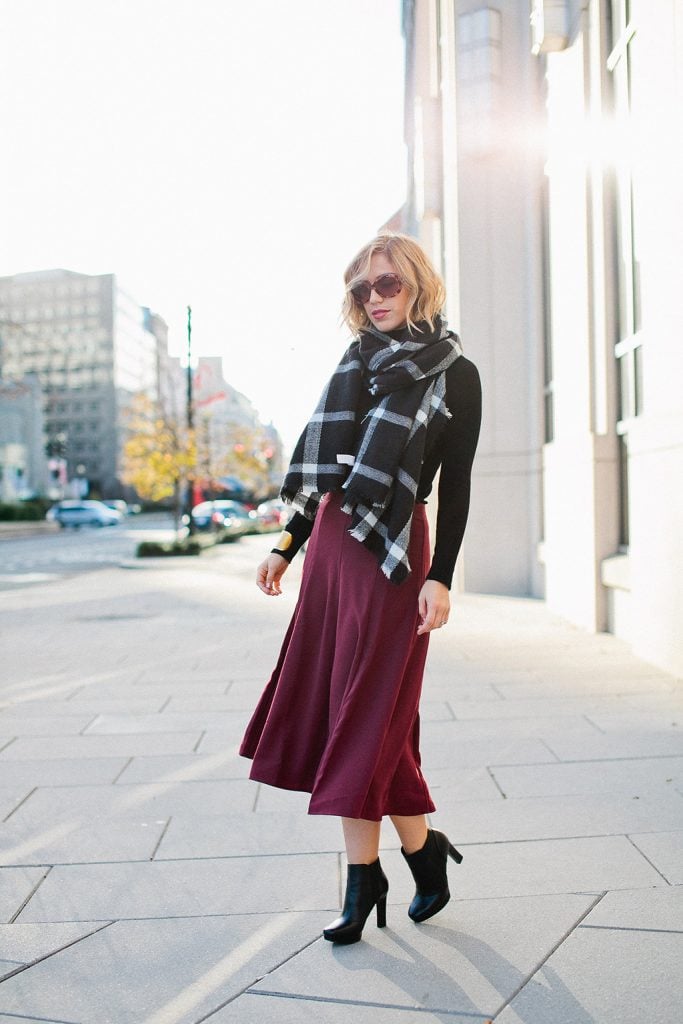 Sara's Valentine's Day plans: "We celebrate love every day, so we wanted to do something fun and adventurous, like going hiking or go-carting, and then making dinner together at home."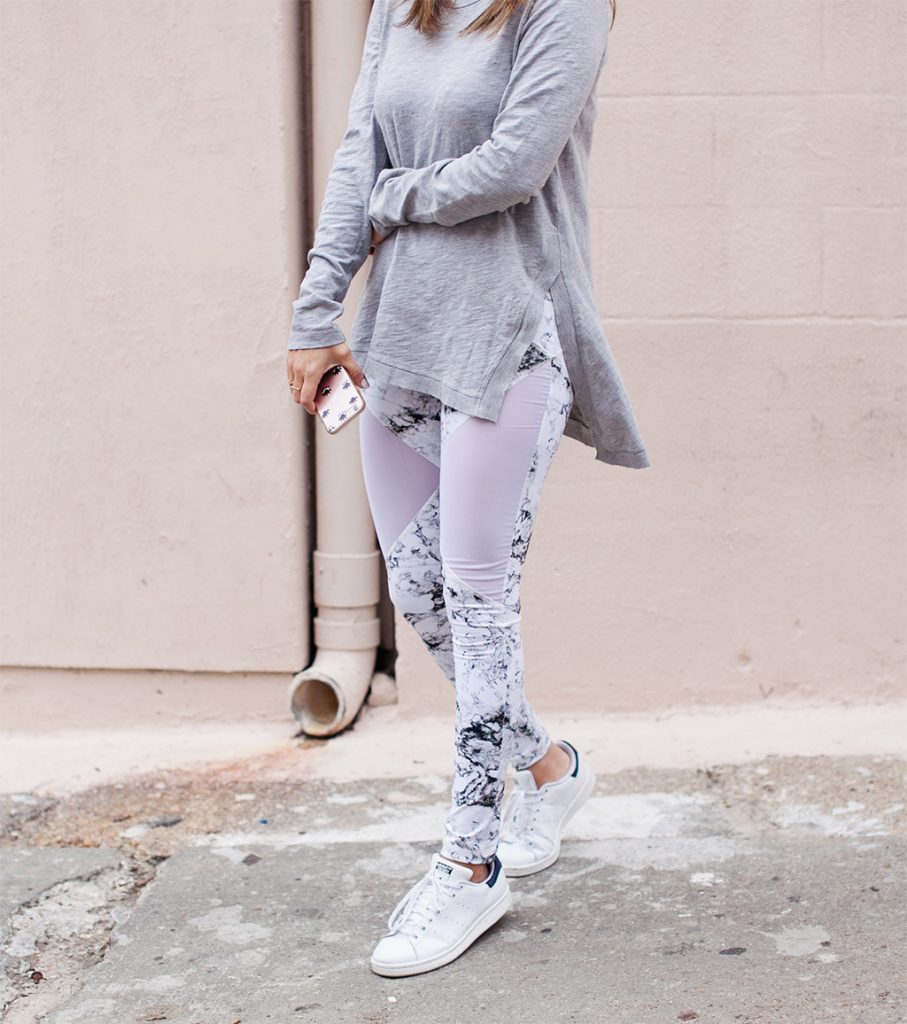 "Keeping it simple is sexy, so don't go over-the-top," Azani says. "I swear by S3 Active. It's a shop at Union Market that has a curated collection of activewear. You can find mesh leggings, marble prints, and other sexy activewear pieces."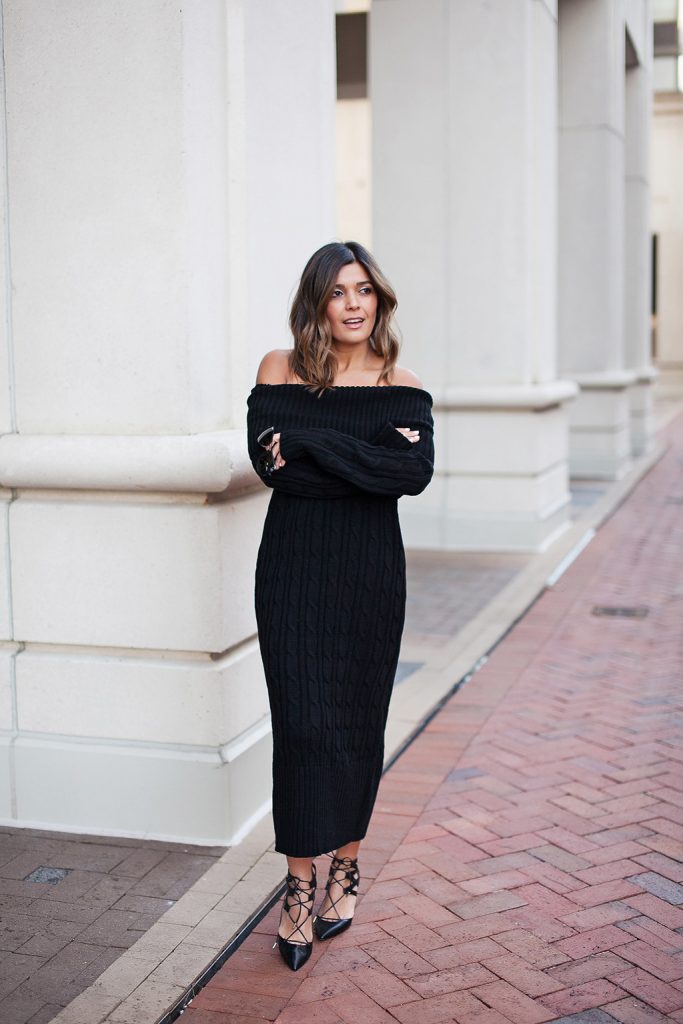 "Since we're cooking dinner together, I'm going for a cozy knit or off-the-shoulder sweater. Something that's sexy, but also really cozy."