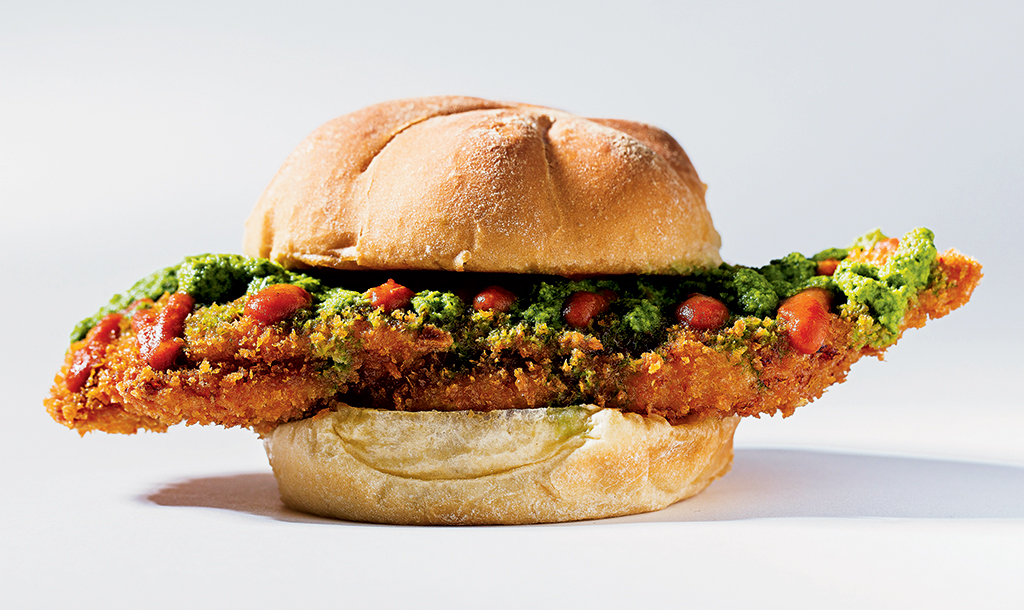 The DC incarnation of Michael Landrum's beloved Arlington burger place has more than just patties. We're hooked on this monster-size sando ($9.99), with its thinly pounded chicken breast painted with spicy—but not crazy-spicy—green sauce. 449 K St., NW; no phone.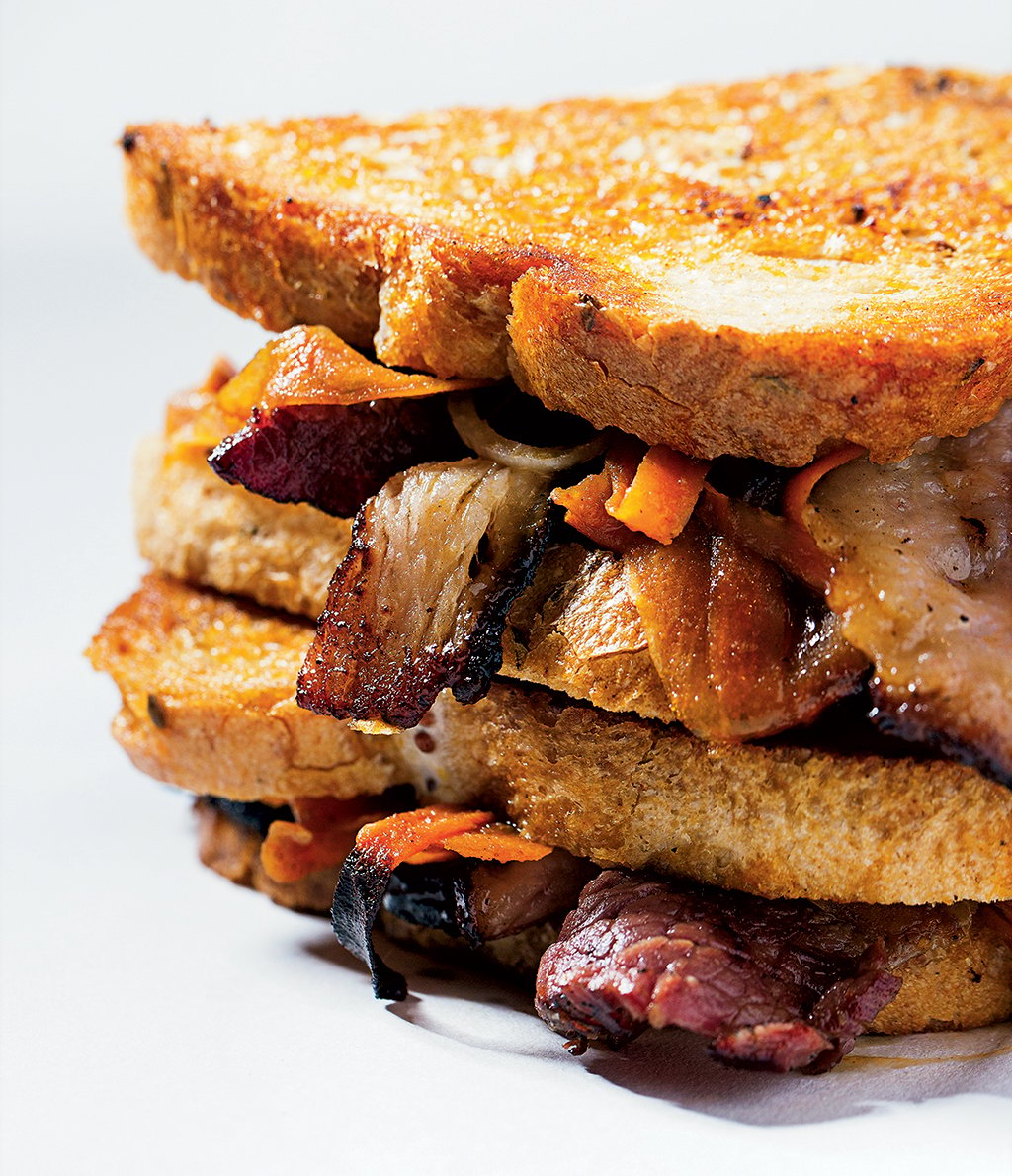 At his Vienna shop, Tim Ma amps up the Jewish-deli standard with house-smoked meat, carrot kraut, pickled shallots, and slatherings of crème fraîche and mustard, all between buttery slices of toasted rye ($10). 132 Church St., NW, Vienna; 703-865-7829.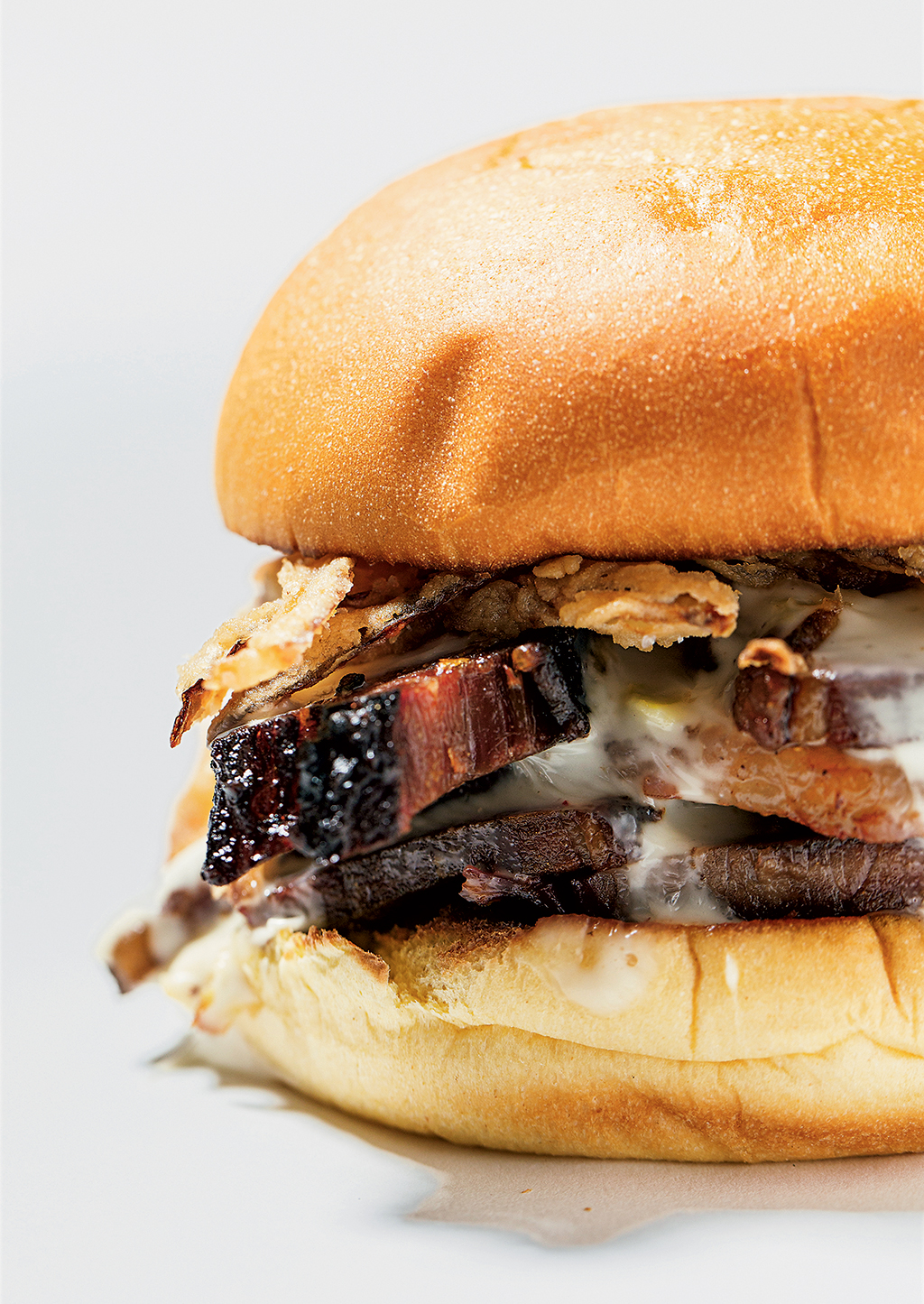 Allen Brothers—the beef purveyor that supplies some of the country's best steakhouses—is also behind the supremely tender brisket at this bright, white-walled Lyon Park barbecue restaurant. A hefty spoonful of melty queso makes the creation ($12) all the better. 2761 Washington Blvd., Arlington; 703-875-0477.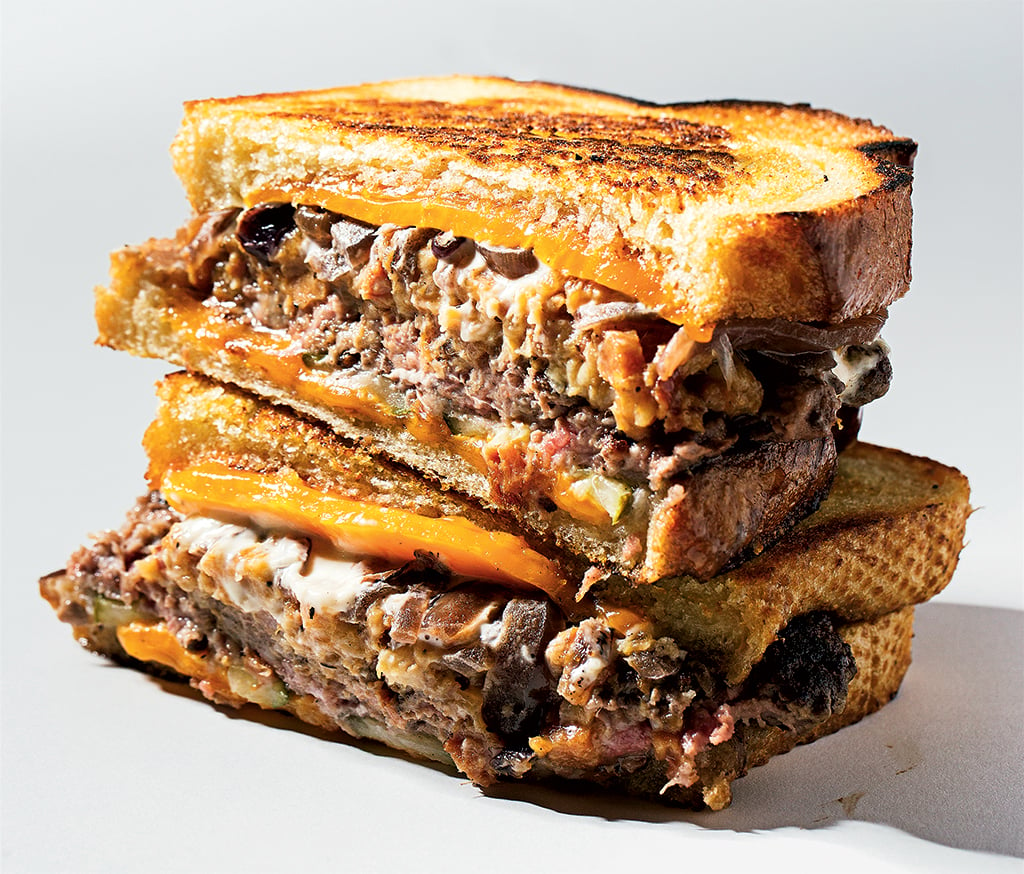 4. Patty Melt at Crisp
The Nashville hot chicken—fried birds crusted with red-hot cayenne—are what most tables are tearing into, but the real star at this Bloomingdale hangout is this burger on sourdough ($9), done up with cheddar, bacon, pickles, and garlic mayo. 1837 First St., NW; 202-853-9915.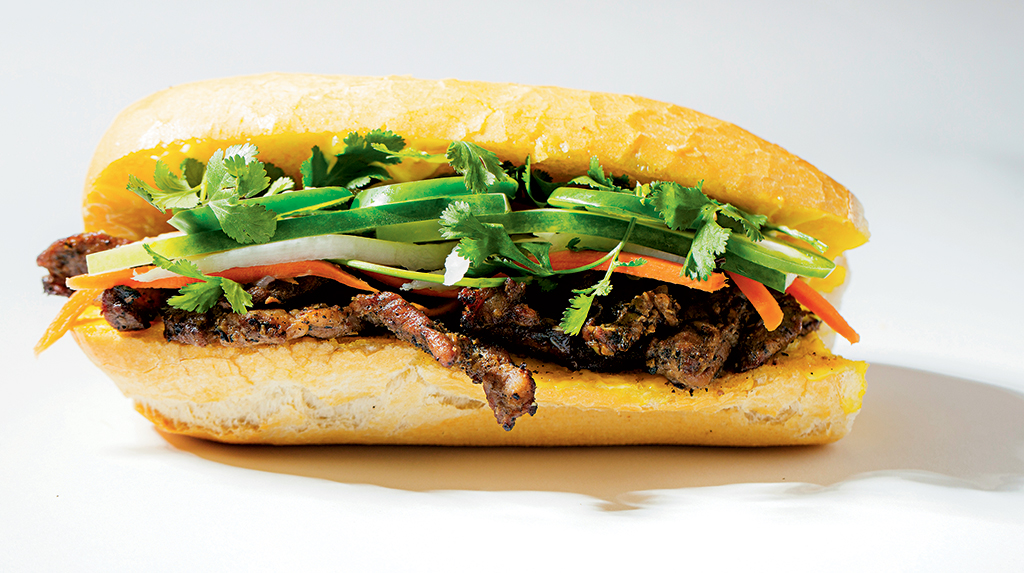 5. Grilled-Pork Bánh Mì at Bánh Ta Deli
One of the latest arrivals to the Vietnamese-restaurant-crammed Eden Center is this shop filled with condiments, French cookies, and some of the area's best bánh mì. The shatteringly crunchy baguette ($4) holds slices of lemongrass-marinated pork, egg-rich house-made mayo, and plenty of jalapeños. 6783 Wilson Blvd., Falls Church; 703-532-1069.
This article appears in our March 2016 issue of Washingtonian.