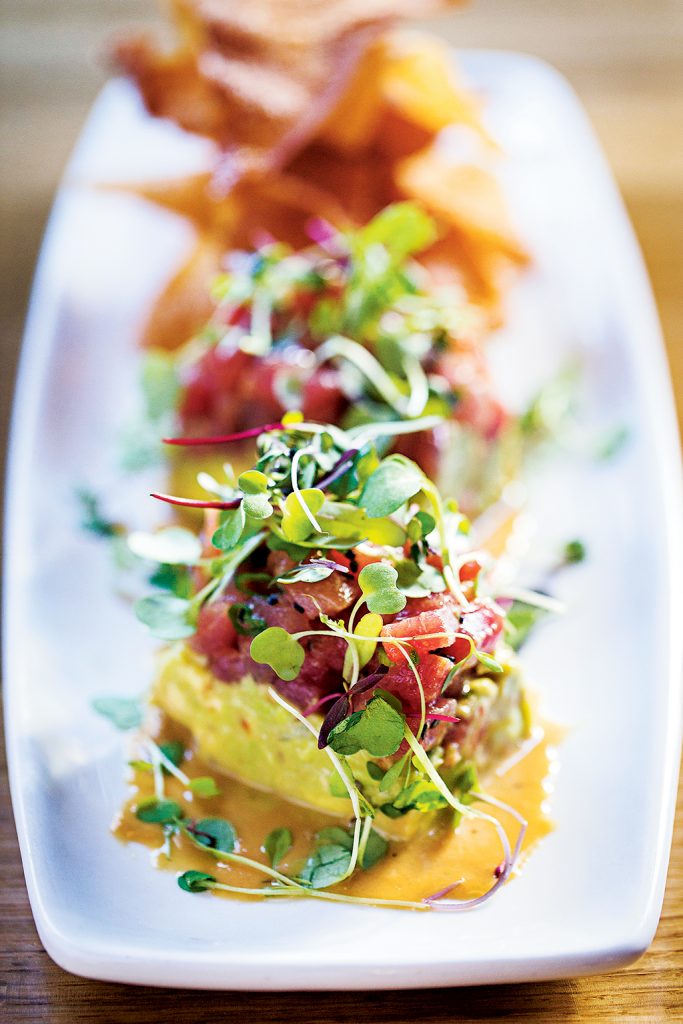 7150 Woodmont Ave., Bethesda; 301-652-9780
"Heart of a diner, style of a brasserie" is the tagline for this upscale spinoff of the Silver Diner chain. In many ways, the Art Deco–style dining room is a dressed-up version of its 13 area siblings. It serves many of the same riffs on nostalgia plates from morning through late night, but with finer table settings, well-made cocktails, and slightly higher prices. As at the diners, many ingredients are local and there's a nice range of healthy dishes. Classics such as huevos rancheros and luxuriously rich chicken pot pie are made heartier, and more delicious, with an abundance of seasonal vegetables, while burgers pack plenty of grass-fed-beefy flavor (try the Italian-style Mulberry Street, with prosciutto, pesto, and pickled vegetables). The kitchen also succeeds with trendier plates, like crispy Brussels sprouts and Korean tacos. That's not to say all efforts are rewarding—a crabcake doesn't need sunflower seeds on top. Still you can eat well at Silver, which is all a classic brasserie—or diner—aspires to. Moderate.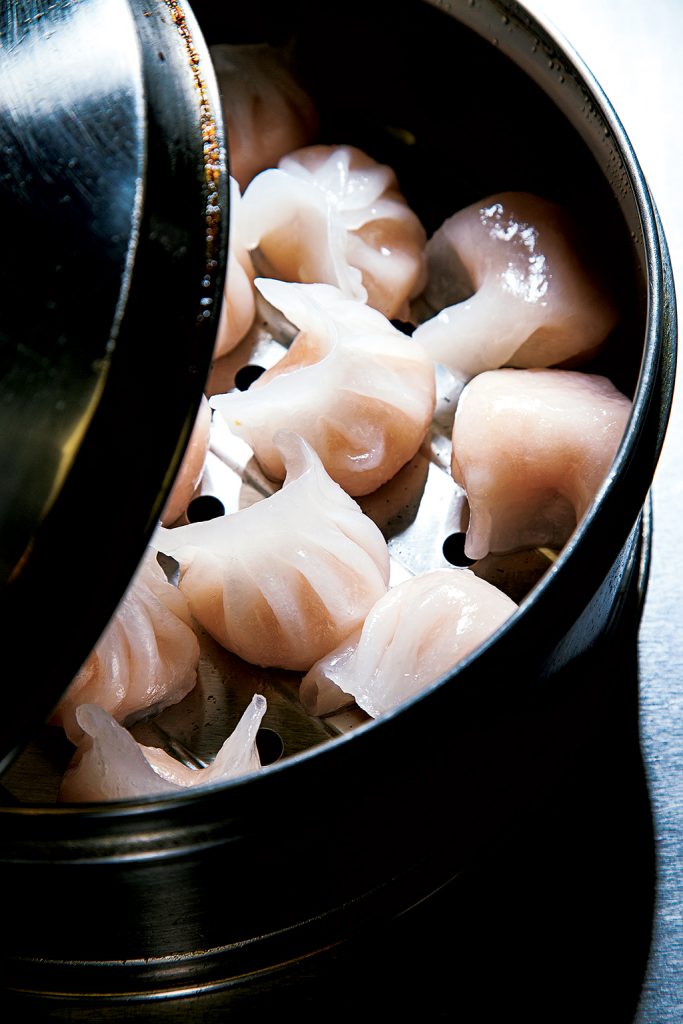 7101 Democracy Blvd., Bethesda; 301-365-8866
Ivan Liang—who owns Bob's Shanghai 66, one of the best Chinese restaurants in Rockville—rips a sheet from the José Andrés playbook at this storefront in Westfield Montgomery mall's freshly revamped food court. If you've been to Andrés's Beefsteak in DC, those bottles of Spindrift soda and baskets plunging a rainbow of veggies into boiling water will look mighty familiar. You can customize your own bowl—garlic rice, salad greens, or cool rice noodles provide the base—with an array of sauces (we like the scallion and tangy ginger creations), produce, crunchy add-ons (crisp shallots, crushed peanuts), and dumplings. But the results tend to be messy and heavy. We'd skip straight to the puffy bao—filled with carrot, cabbage, and mushroom or black-pepper beef—or the dumplings, which can be ordered in sets of five or ten. They include milky-white, translucent bundles of shrimp and pan-fried half moons of ground chicken. You can choose a sauce for those, too—garlic-soy all the way. Inexpensive.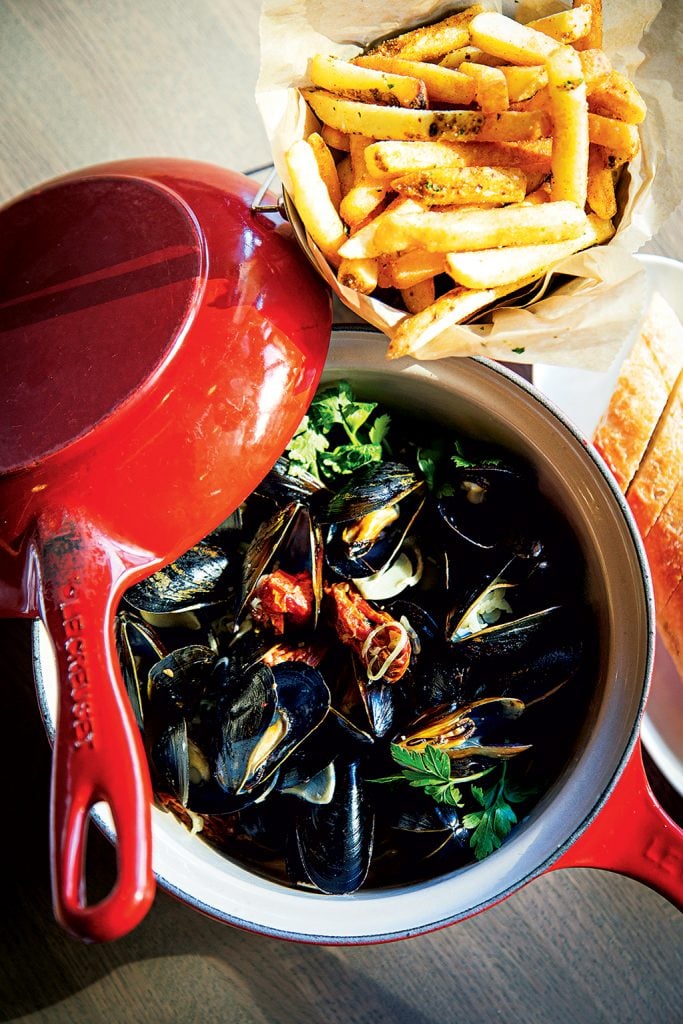 7187 Woodmont Ave., Bethesda; 301-358-6116
In 1998, Jeff Tunks lit up the downtown restaurant scene with his seafood-focused DC Coast. That restaurant closed late last year, and while Tunks has wisely ditched its gaudy mermaid statue, his latest arrival has power-boosted Bethesda's restaurant landscape in similar ways. PassionFish, which has a twin in Reston, sits at the base of a million-dollar-a-unit condo building. Tunks's longtime deputy, Chris Clime, oversees both kitchens, and the strengths of the Virginia location—an impressive raw bar, impeccable sourcing, and a menu that, for all its eclecticism, gets a lot right—extends here, too. We couldn't stop munching on a basket of fried Ipswich clams, a plate of Kung Pao–style calamari, and a classic lump-filled crabcake. (The one misfire among the starters: a soggily dressed wedge salad.) Maki are creative—if sometimes overdressed with accoutrements—and snugly rolled. Then there's the Chinese-smoked lobster, which was the most popular dish at DC Coast. It's just as terrific here as it was in its late-'90s heyday. Expensive.
This article appears in our March 2016 issue of Washingtonian.