We don't know about you, but we often look up at the grand Victorian houses of DC and wonder what exactly is in those exquisite rounded turrets. Oh, and we also daydream about how we'd kit the windowed rooms out with fluffy pillows and little forts for reading and daydreaming.
Which is exactly what one homeowner did with this four-story home perched on the corners of U Street and Flagler Place that was recently listed at $1,075,000. Instead of filling the spaces in the turret with pretty-to-look-at plant stands or useless side tables, each floor fully utilizes the light and and shape of the rooms for maximum enjoyment.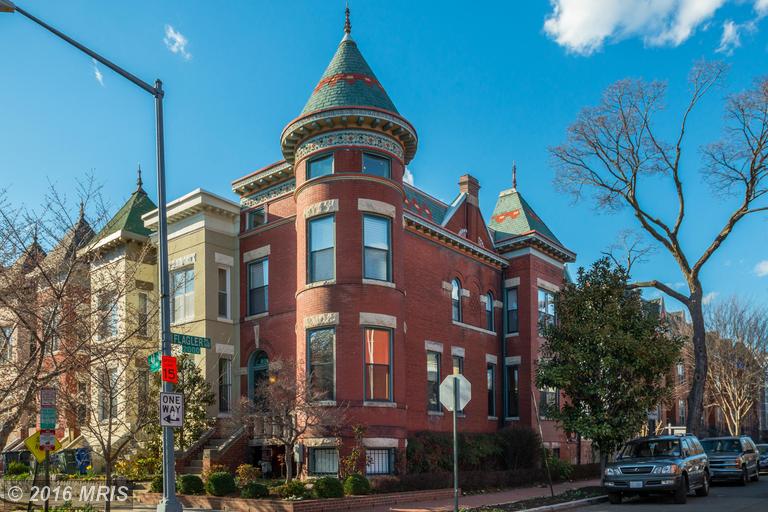 On the first floor, just off the kitchen, a tiny breakfast nook with a round table makes a perfect place for morning coffee and the paper.
Inside the master bedroom, this portion of the turret serves as a peaceful lounge, decorated in soothing blues. If it were up to us, we'd turn that round chair around to focus on the great views!
Up on the top floor, wooden beams lend the turret a nestlike feeling, and the pillows and miniature table make it a comfy spot to chat and gaze across the city.
Even the basement, "rustic" as it might be, has some fluffy tossed pillows and a shaggy rug! We can't say it'd be our favorite spot, but we appreciate the effort.
For more photos and details on this listing, visit Washington Fine Properties.