Cherry blossom season is upon us! Here's how to incorporate the pretty blush blooms into your wedding.
1. To start, take your engagement photos by the Tidal Basin.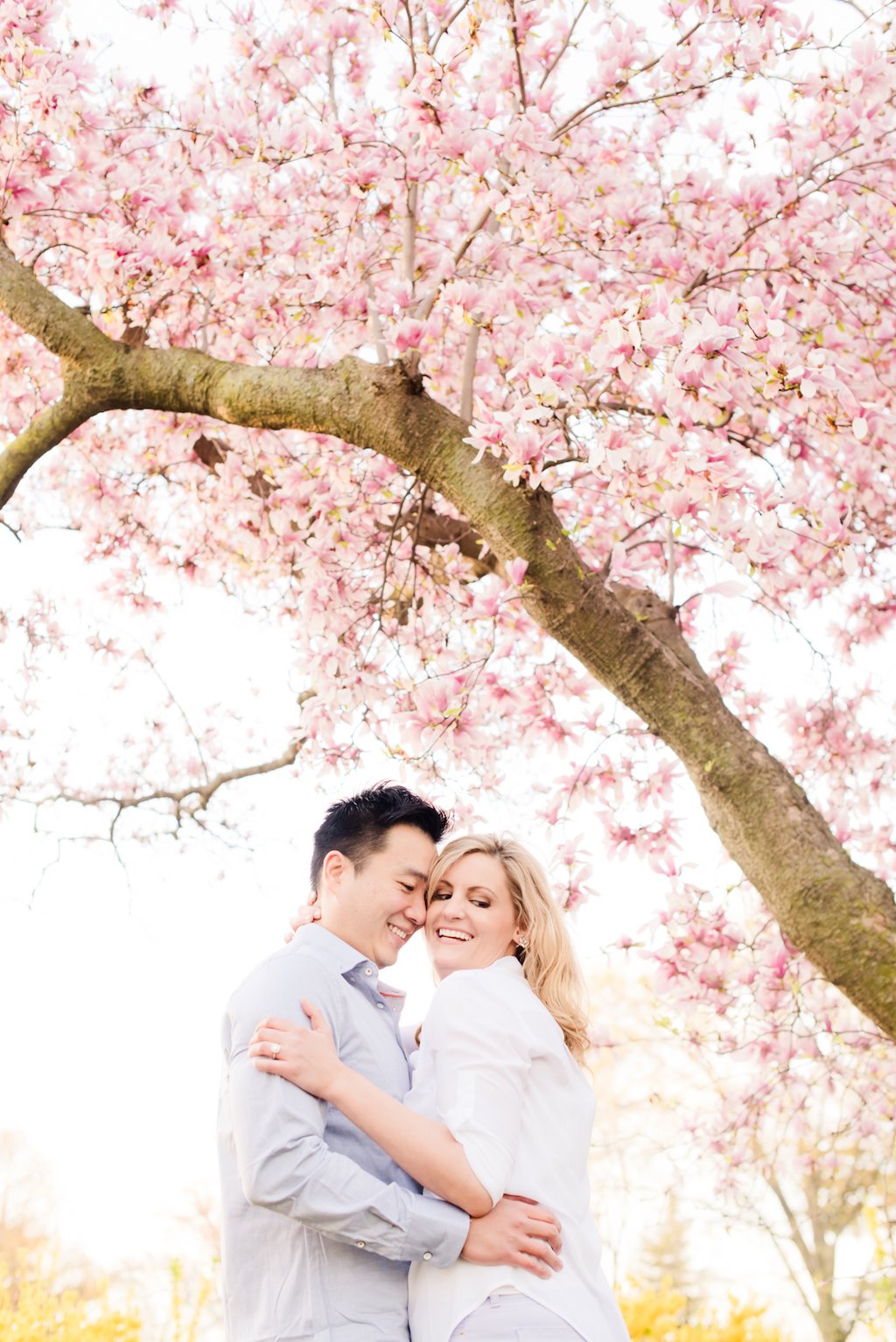 Follow Emily and Jon's example for some gorgeous cherry blossom-filled photos, and do it the smart way: Arrive at dawn before the crowds show up.
2. Send out cherry blossom printed invitations.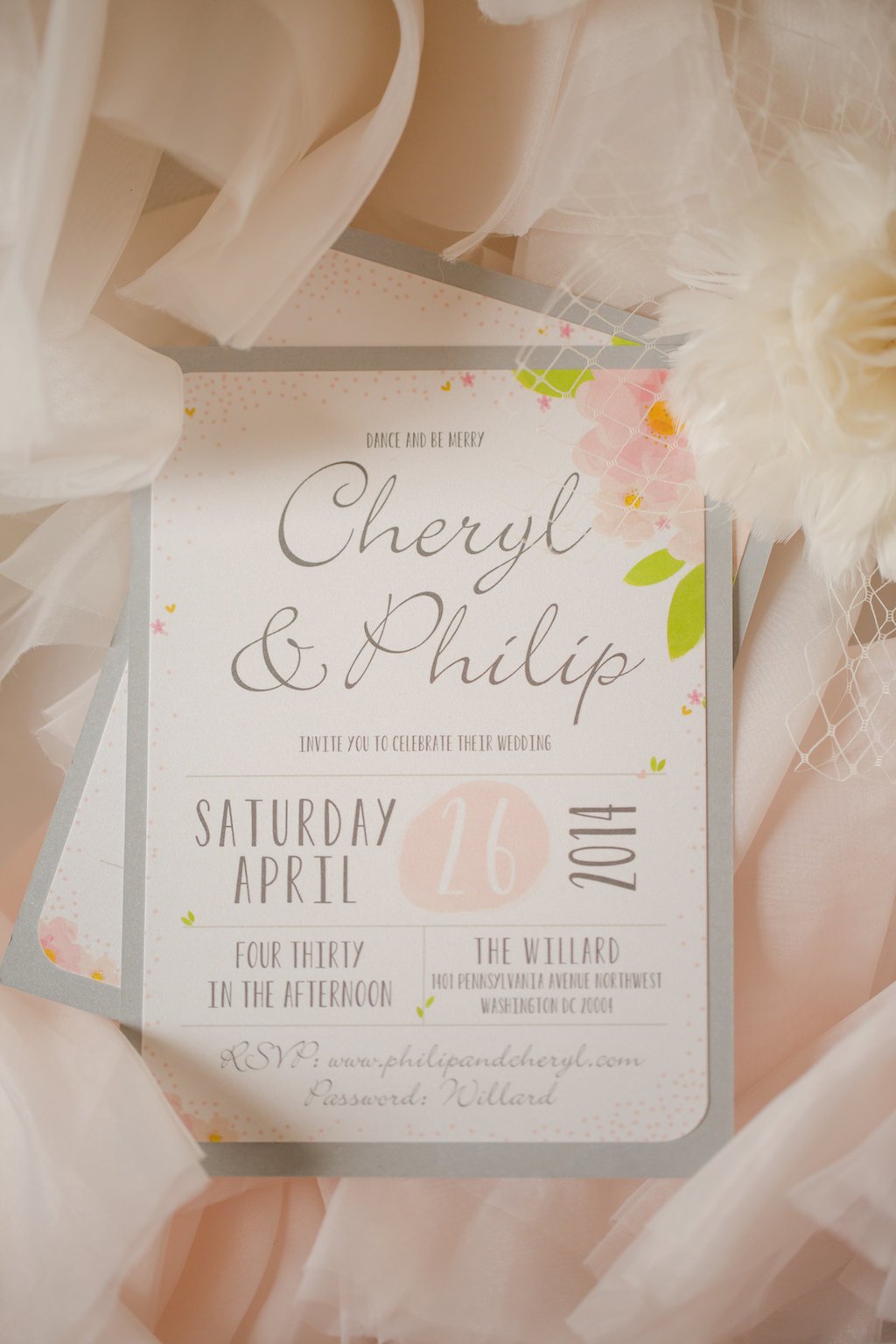 Your save the dates and invitations are the first encounter your guests have with your wedding, so it's a good idea to go ahead and introduce the cherry blossom theme then. Find yours online at Wedding Paper Divas, or head to Old City Press in Alexandria for a custom designed invite.
3. Include vintage Tidal Basin post cards in your welcome bag.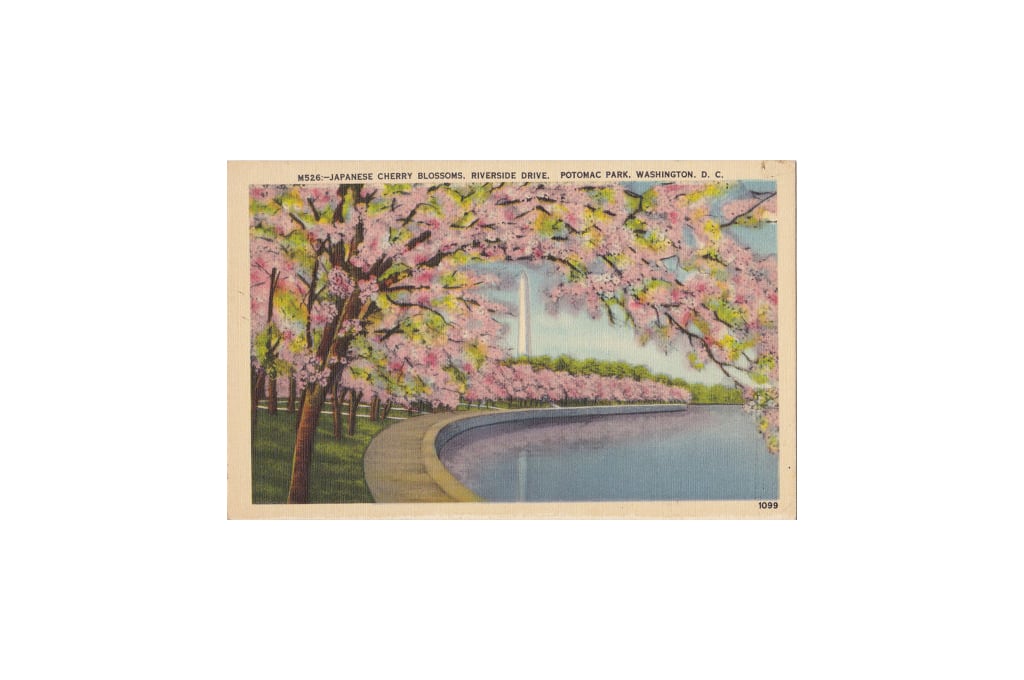 A cute keepsake for your guests, you can buy vintage DC postcards like the one above on Etsy.
4. Get ready in pink floral robes.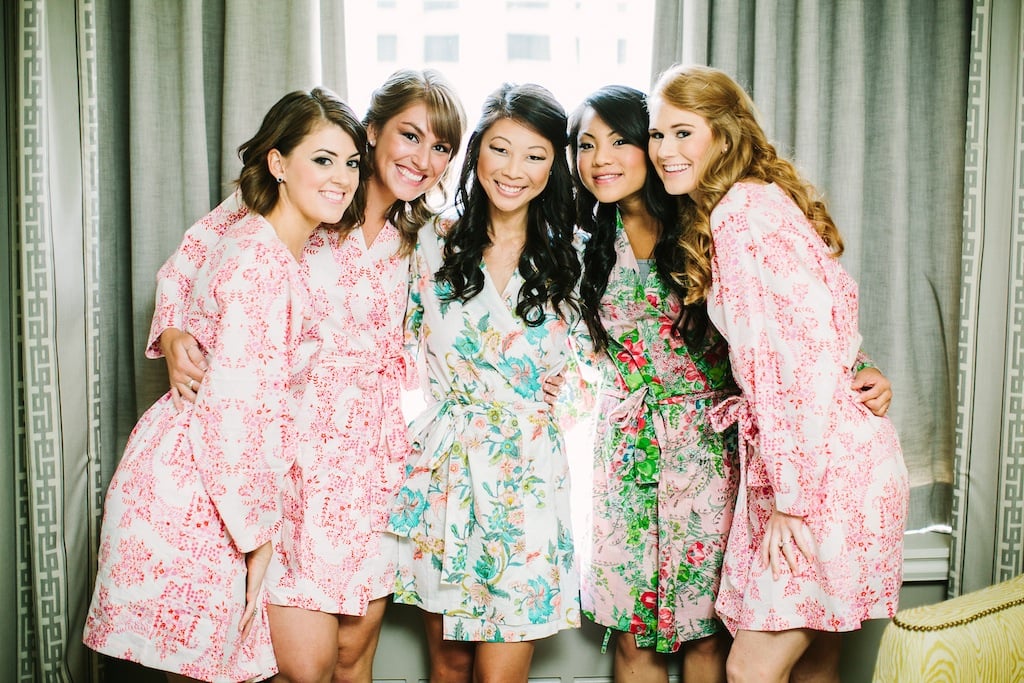 You and your girls will look adorable in all the pre-wedding photos.
5. Wear a pink wedding gown.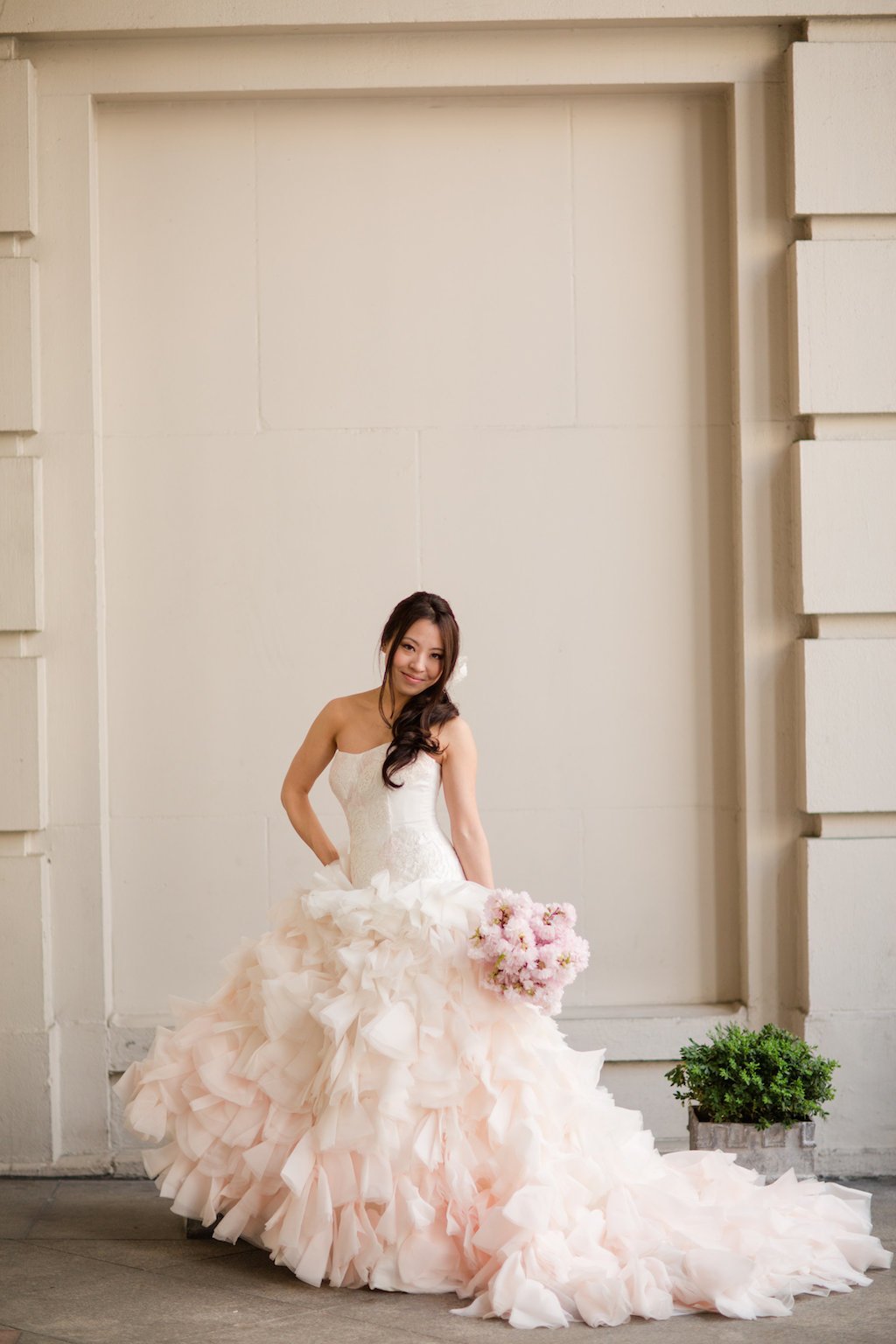 Wedding gown designers are embracing color, and wearing a blush gown is a great way to both stick to your theme and make an of-the-moment fashion statement.
6. Put on some pink pumps.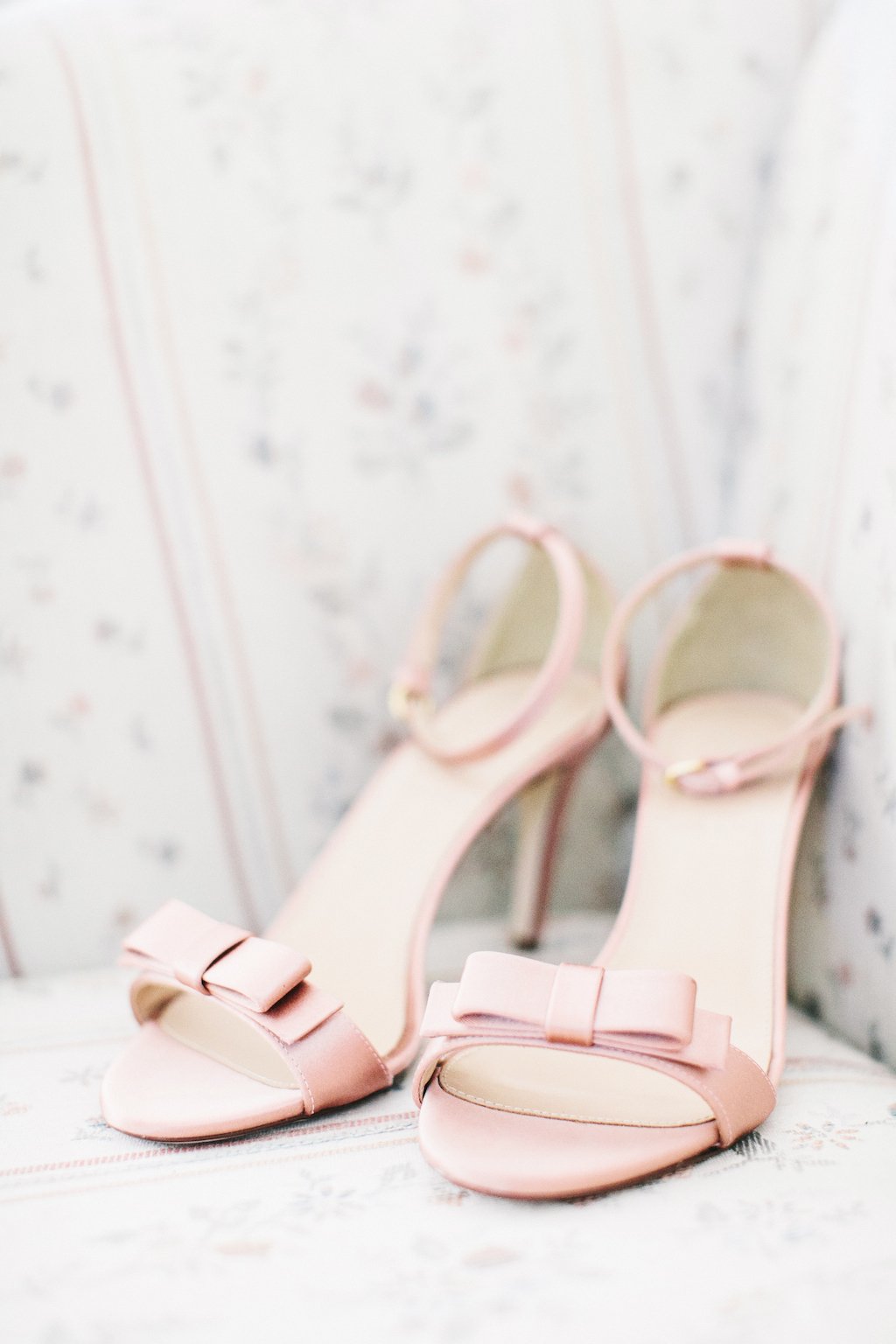 These preppy bow-topped bridal sandals are adorable–and perfect for cherry blossom season!
7. Dress your bridesmaids in blush.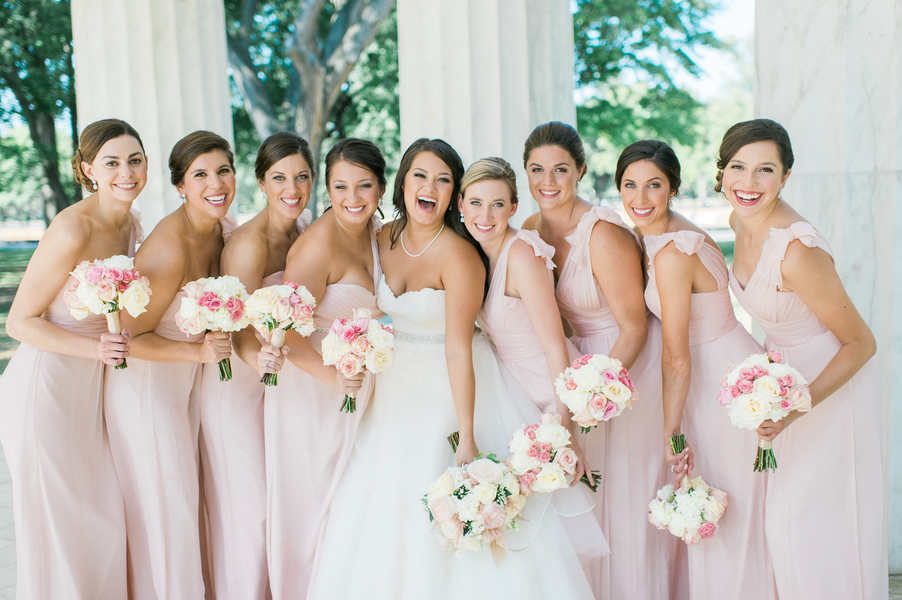 Keep the light pink theme alive with your bridesmaids' looks–whether you have them match or give them the option to pick out their own blush gown.
8. And your flower girls in pink tutus.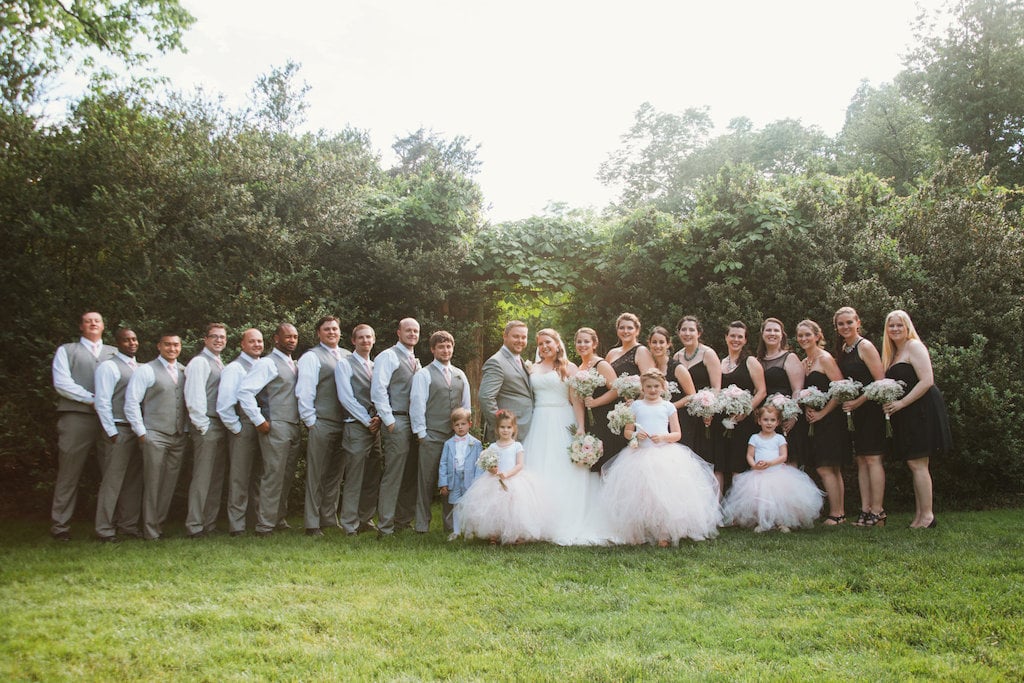 Because, really, what could be cuter than a little pink tutu?
9. Wrap your wedding arch or chuppah in cherry blossoms.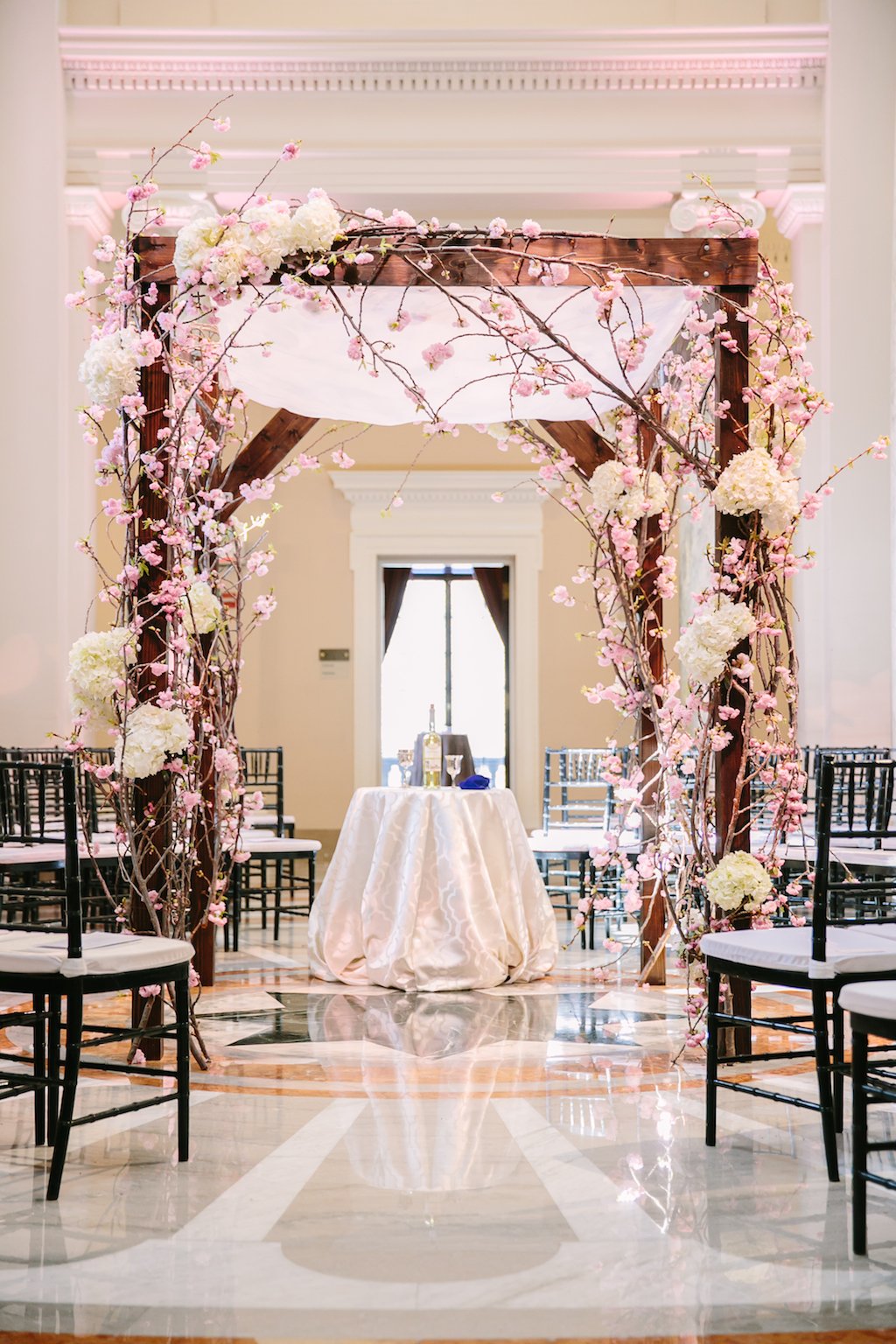 The perfect way to dress up a simple wood structure!
10. Or create a grand entrance with cherry blossom branches.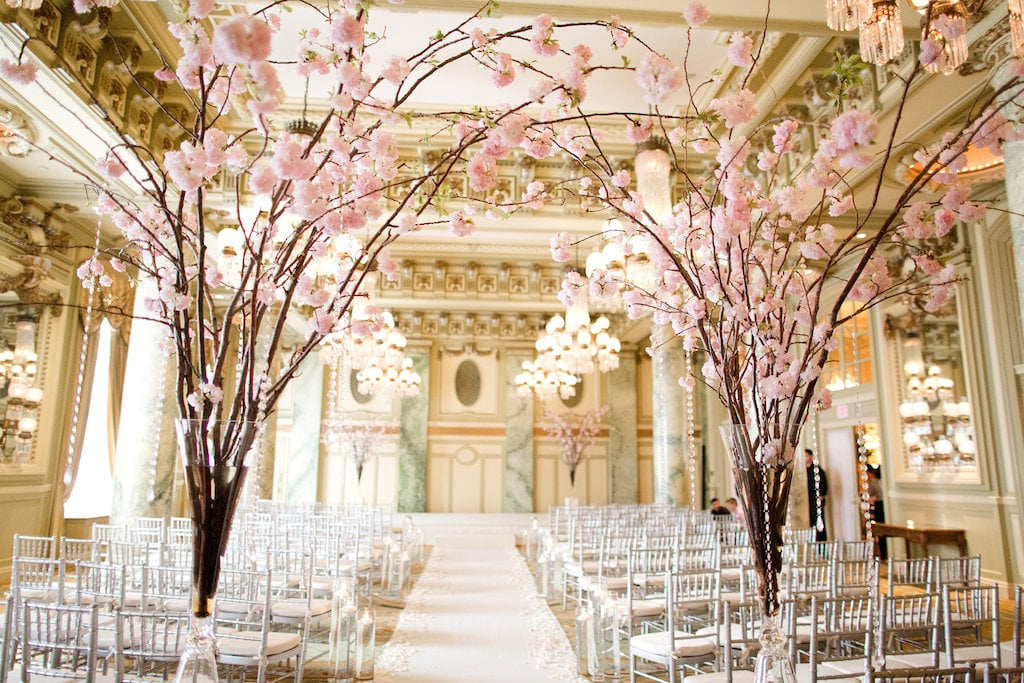 Set them up on either side of the aisle for a dramatic welcome to your ceremony.
11. Post for portraits under the cherry blossoms.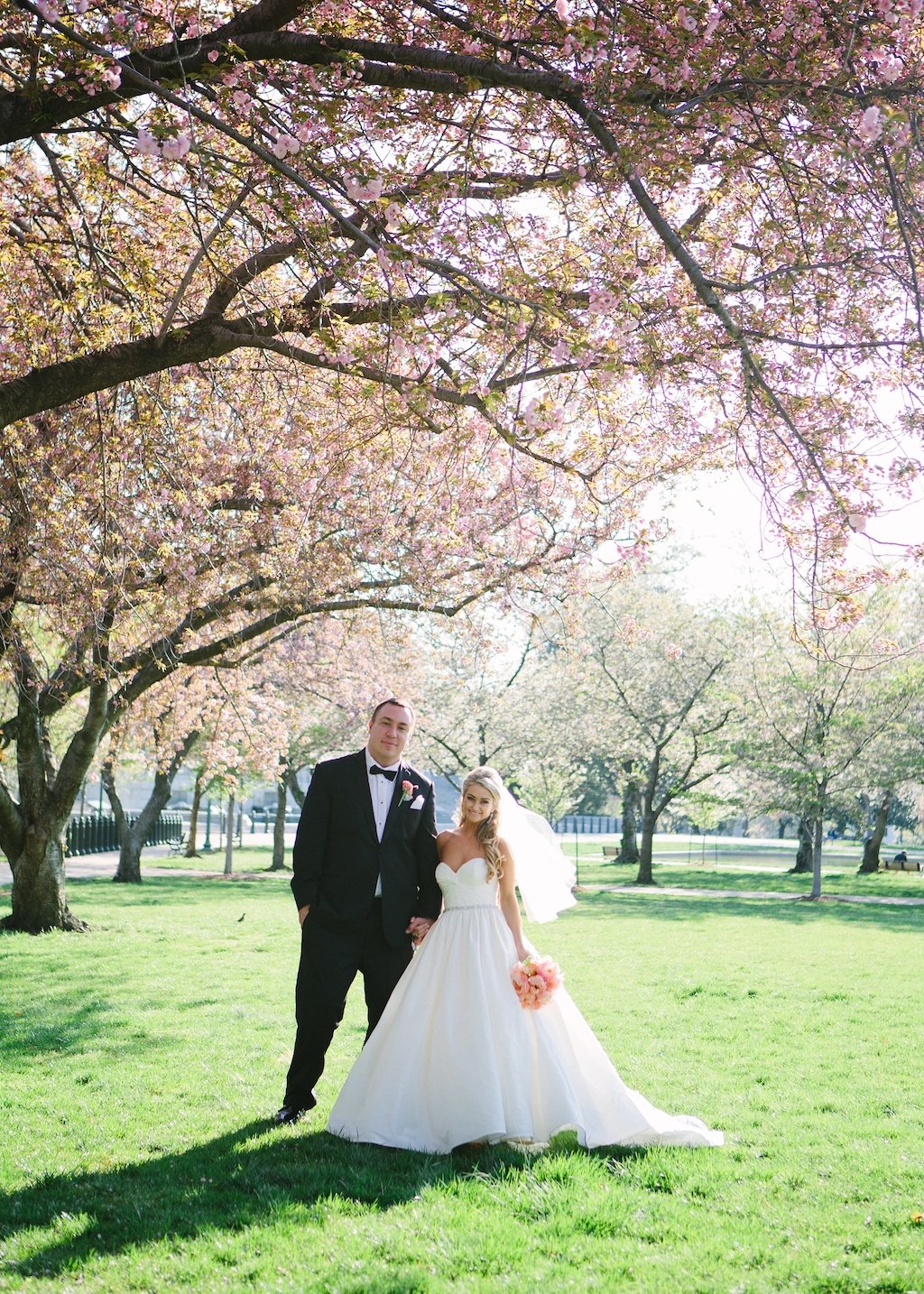 If it 'tis the season for cherry blossoms, take advantage.
12. No cherry blossoms in site? Trade in a jumbo pink balloon.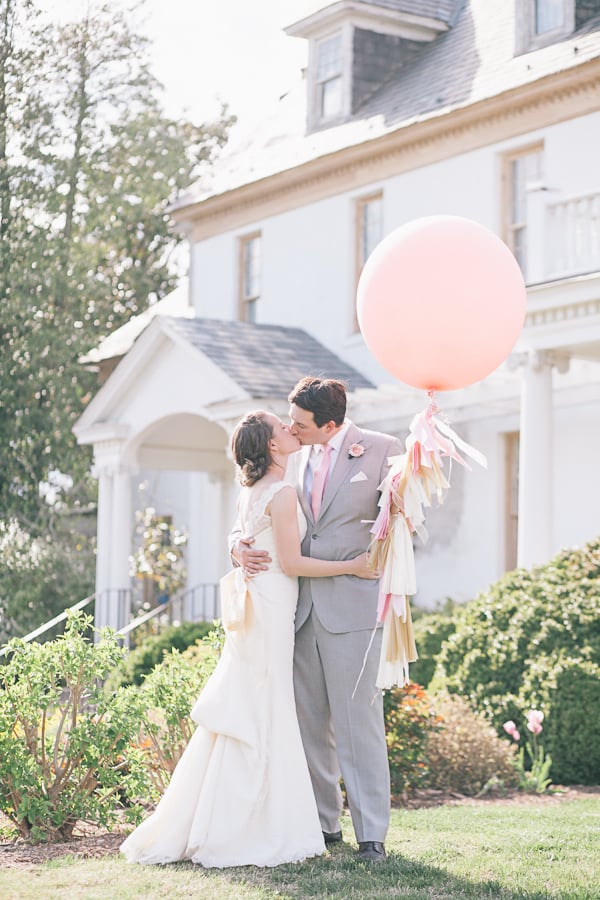 If you want an off-season cherry blossom wedding, you can swap a balloon tied with ribbons for branches–and still get a great photo out of it!
13. Serve cherry blossom-themed cocktails.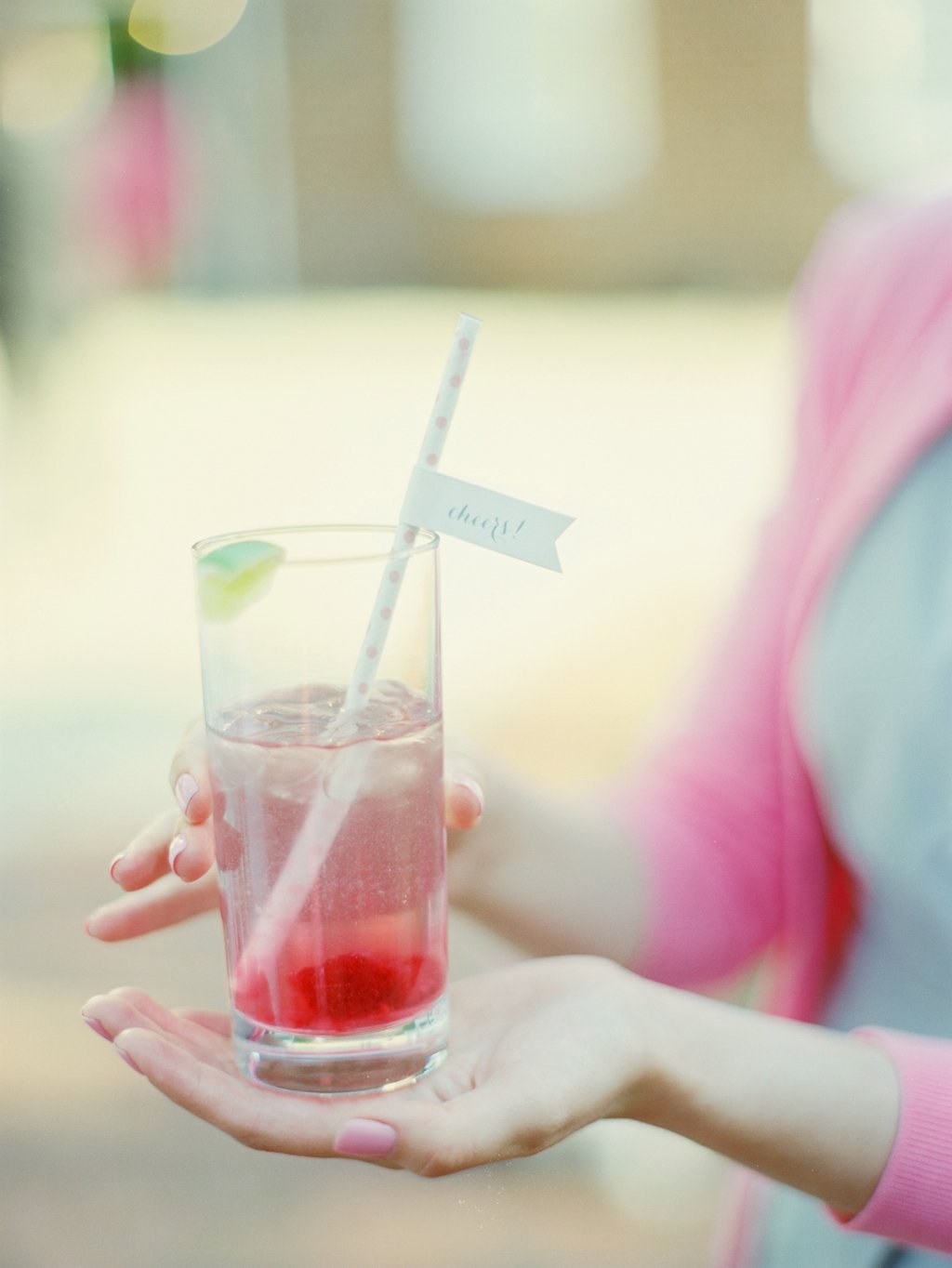 Given the time of year, cherry blossom beverages can be found all over town–but for your wedding, you can easily request a signature cocktail that's cherry-flavored.
14. And dress up your cocktail hour with pink sequined tablecloths.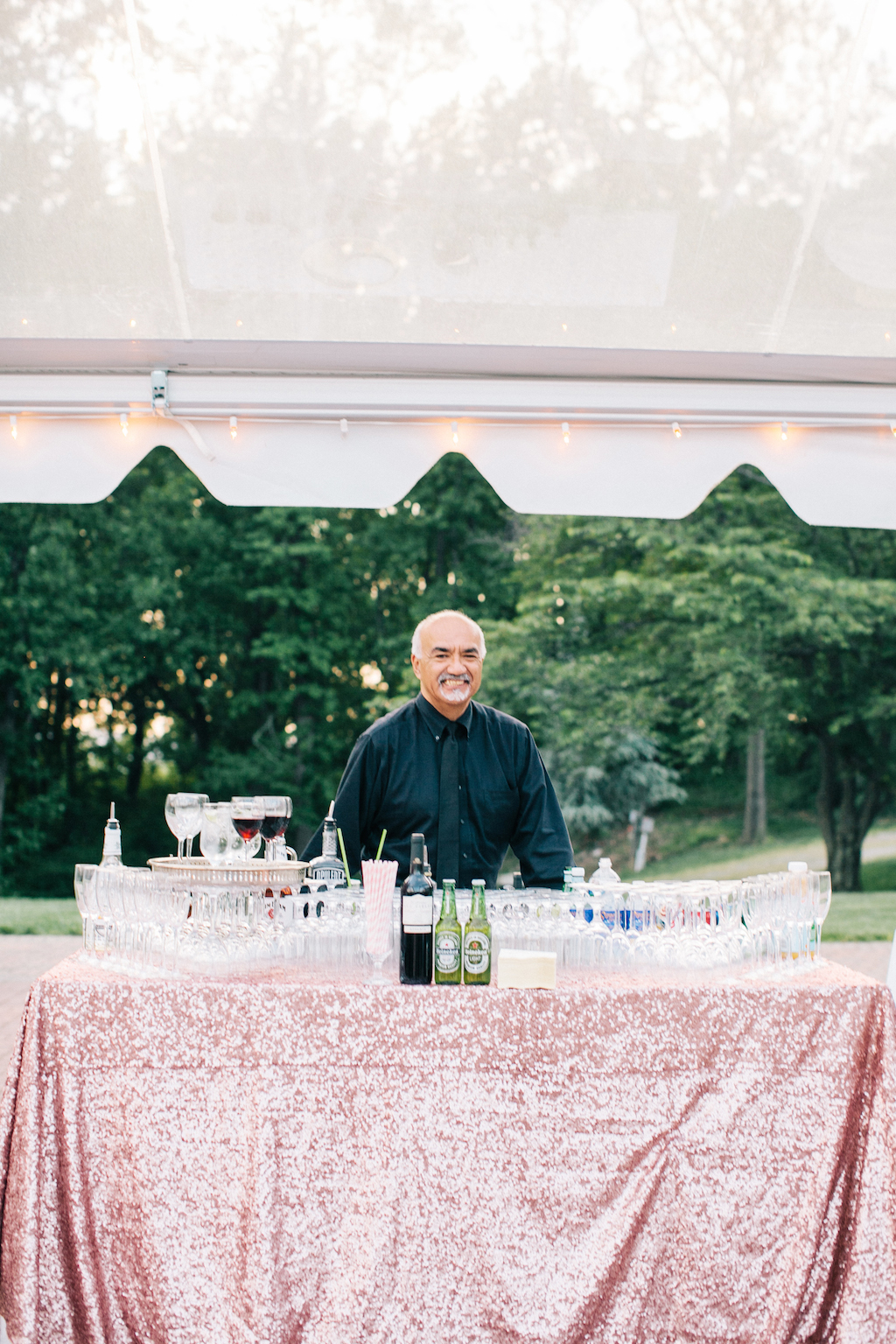 Who says cherry blossoms can't go glam?
15. Stick a few sprigs into your centerpieces.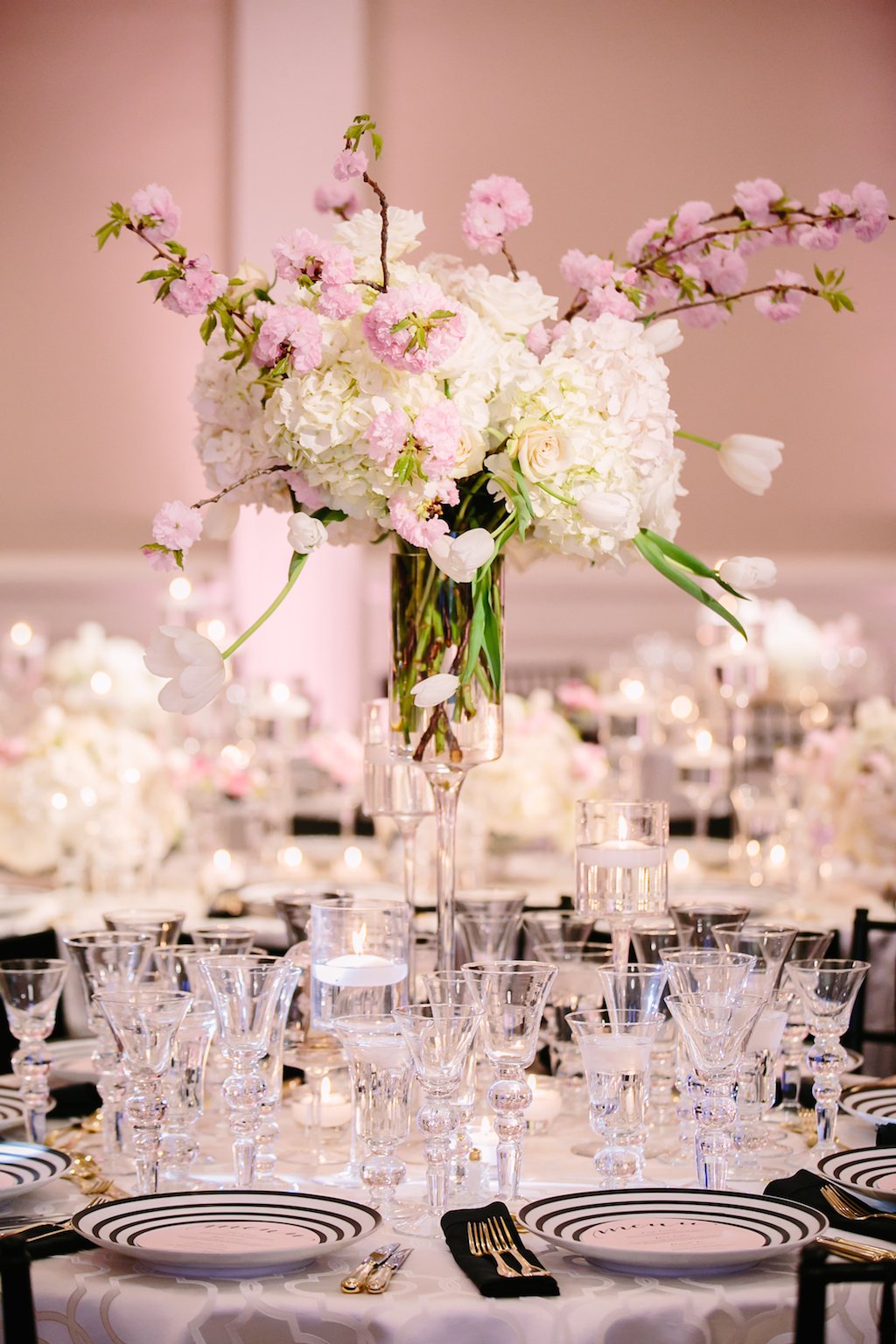 Cherry blossoms branches are an easy, elegant addition that can add height to any centerpiece.
16. Serve a cherry blossom cake.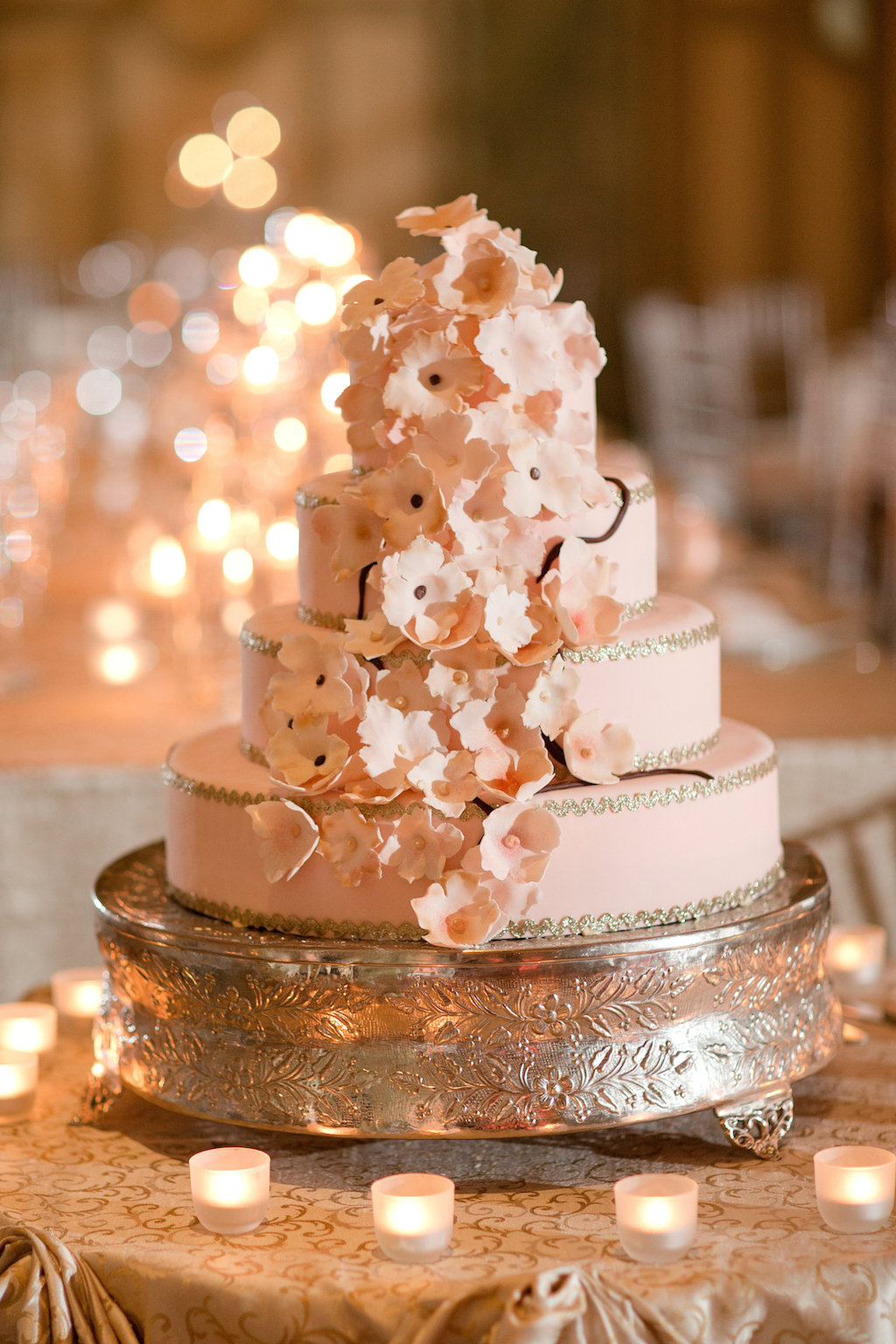 Could this confection by The Willard InterContinental be any more perfect?
17. Or opt for a cherry-themed cupcake tower.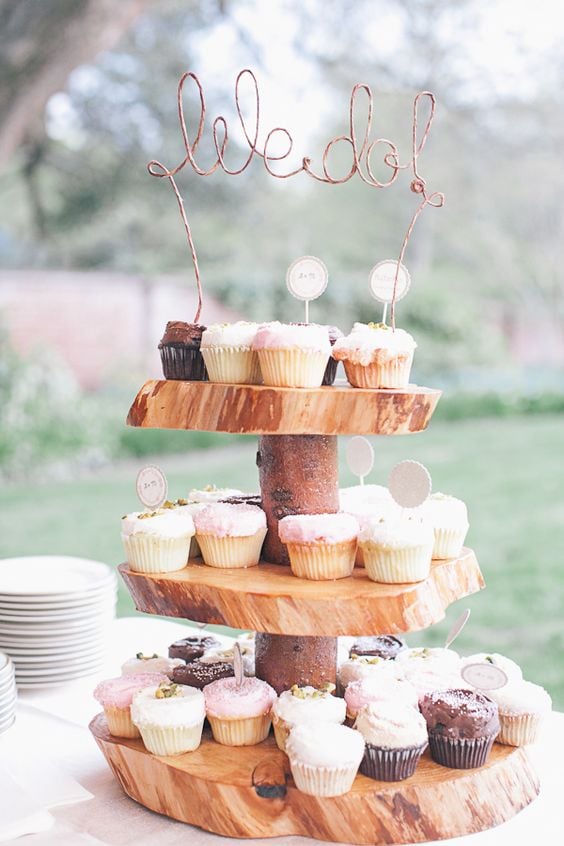 Create your own tower with treats from cupcakeries around town that are offering cherry-blossom theme cupcakes, including Sprinkles, Georgetown Cupcakes, and Baked & Wired.
18. Send guests home with cherry blossom-flavored macarons.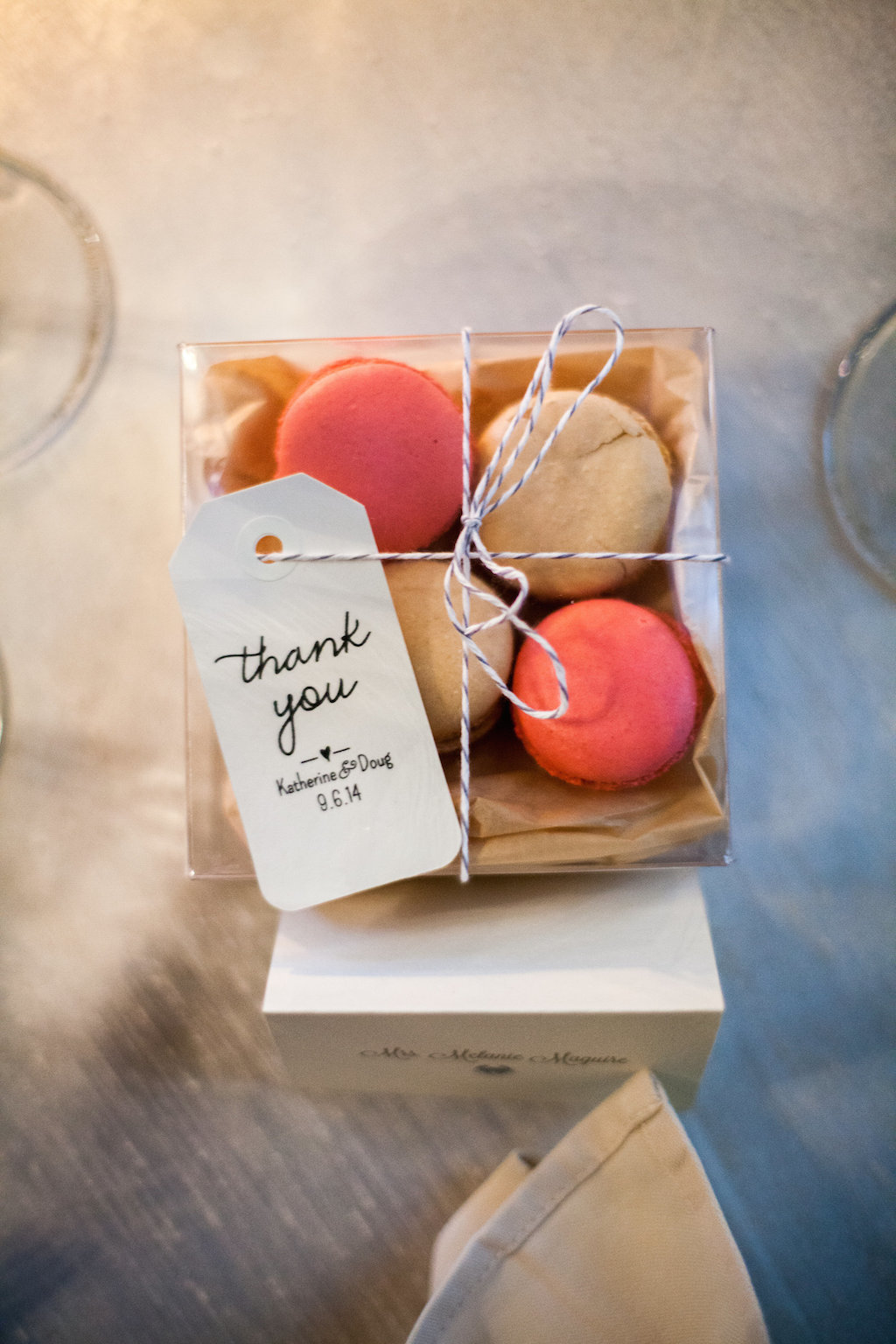 A sweet treat to end the night can be supplied by Olivia Macaron.