The cherry blossoms will peak at any moment, and while you may not catch the blooms in their four-to-ten-days of brilliance, you can at least cheers to springtime with themed drinks from local bars and restaurants. We found a variety of cocktails inspired by the color and flavors of the Japanese blossoms—no overly-sweet libations or pink dye included.
If you do brave the Tidal Basin crowds, a drink or two should definitely be on the itinerary.
855 E St., NW
José Andrés cocktail bar adjoining his boundary-pushing restaurant, Minibar, marks the Cherry Blossom festival with creative spring cocktails. Ask for a seat on the cactus couch—one of only three like it in the world—and order (or try to pronounce?) the Kishimojin's Kiku. The drink's floral flavors come from a blend of shochu, goji berries, shiso leaf, and chrysanthemum.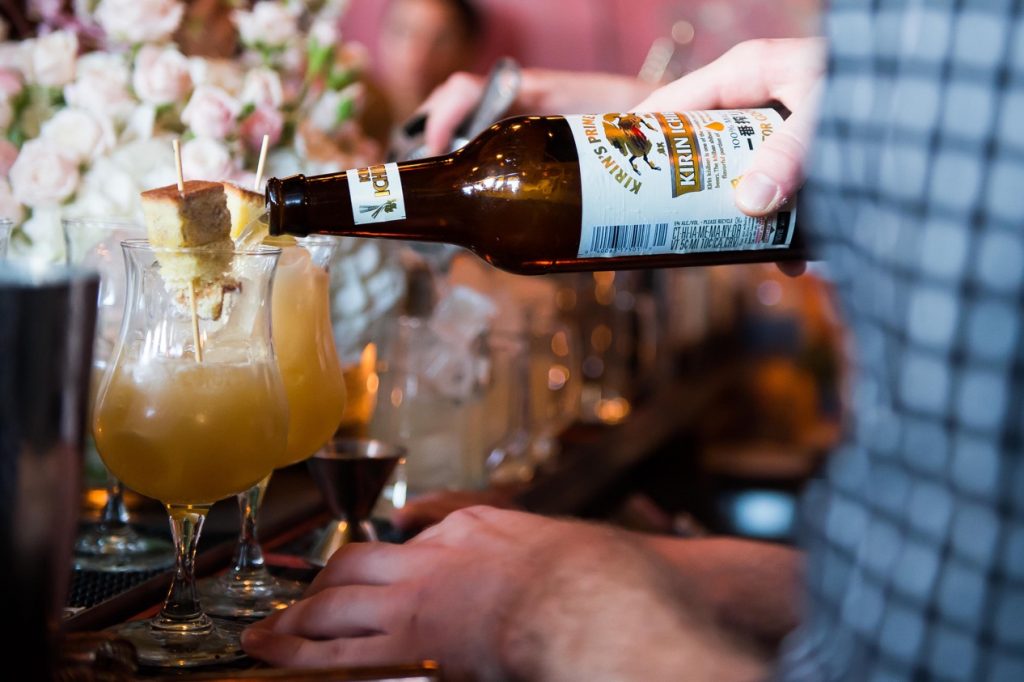 1501 Ninth St., NW
Hungry and thirsty? Try the Bread & Soda at Chaplin's in Shaw, which combines Kirin Ichiban beer, bourbon, lemon, and a chunk of homemade ginger cake for garnish ($8). The beer-tail is part of a series of Kirin-based drinks especially made for the festival.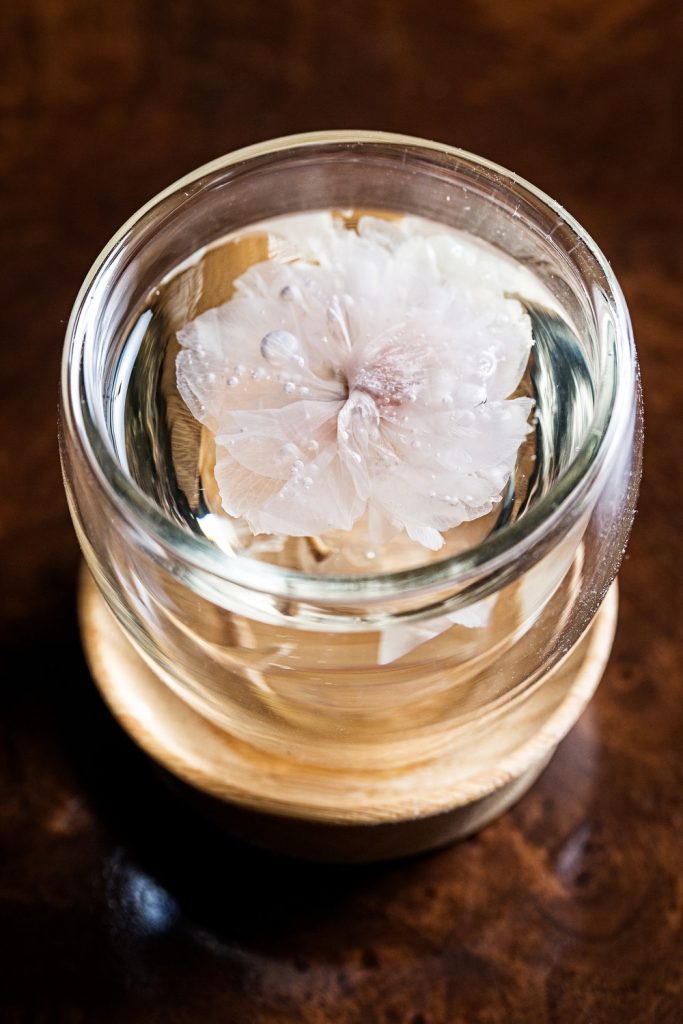 124 Blagden Alley, NW
In addition to the newly-opened punch garden, the Columbia Room offers a spring cocktail tasting menu that draws inspiration from Japanese flavors, including cherry blossoms. Among the choices are the Cherry Blossom Tea, which mixes shochu, house-made pickled cherry blossom tea, honey, and apricot liqueur. The drink is part of the $75 tasting menu, which includes three cocktails and snacks (all-inclusive). Unlike the flowering trees, it'll be going through June 21.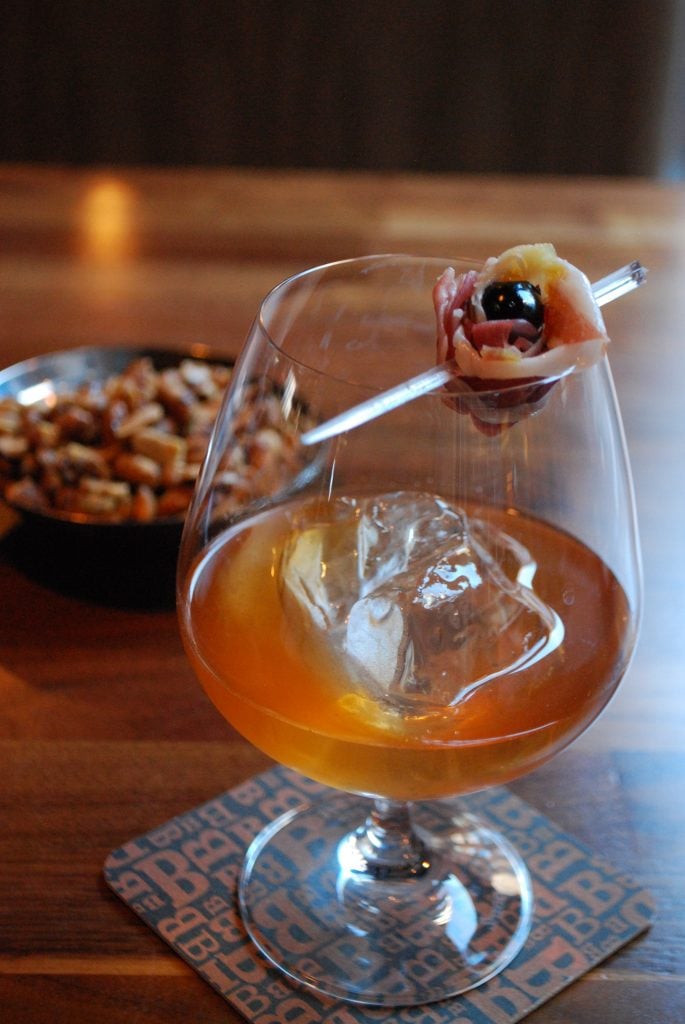 Bourbon Steak
2800 Pennsylvania Ave., NW
Tired of all the flowery, pink-hued libations? Try the Bacon Blossom, which combines two things Millennials love: bacon and cinnamon whiskey. Barman Torrence Swain  combines bacon-and-cherry-infused rye whiskey, cinnamon syrup, and Tabasco sauce (sorry, no Fireball).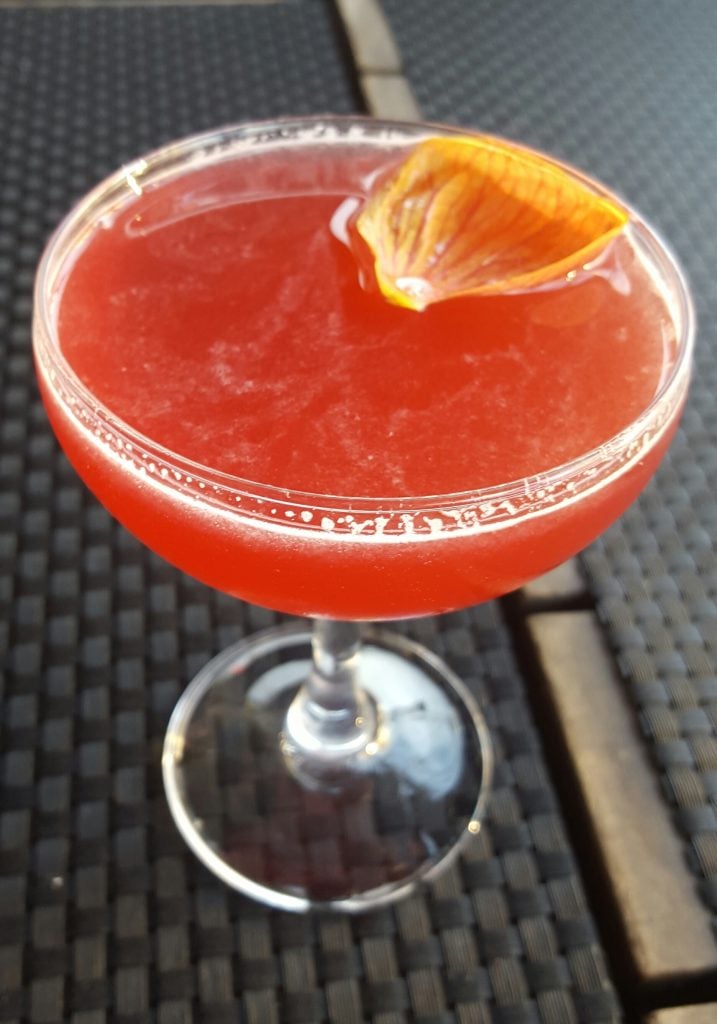 Ambar
523 Eighth St., SE
This Barracks Row restaurant gives cherry blossoms a Balkan twist with the Visnja cocktail (visnja translates to cherry in Serbian). The bar mixes cherry-infused plum brandy, bourbon, lemon juice, and cherry simple syrup, topped off with an absinthe mist—plus you can sip it on the outdoor patio.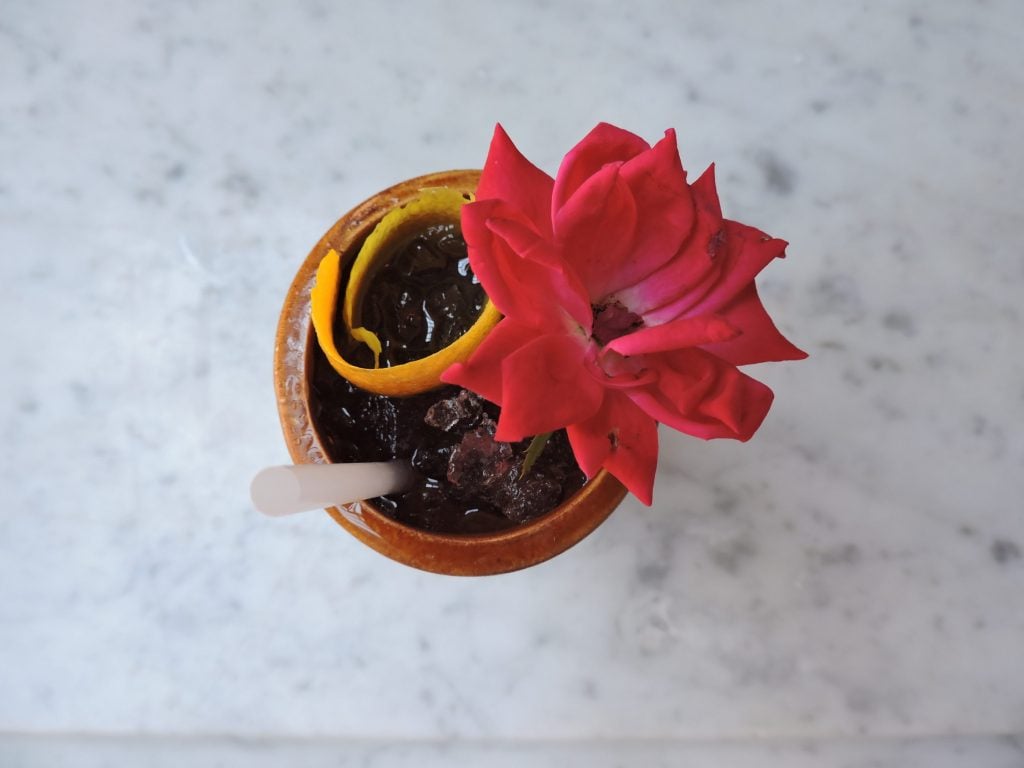 Twisted Horn
819 Upshur St., NW
A homemade cherry shrub is the centerpiece of the Post Indulgence ($12), a spring cocktail that also includes vodka, grapefruit juice, and sweet vermouth.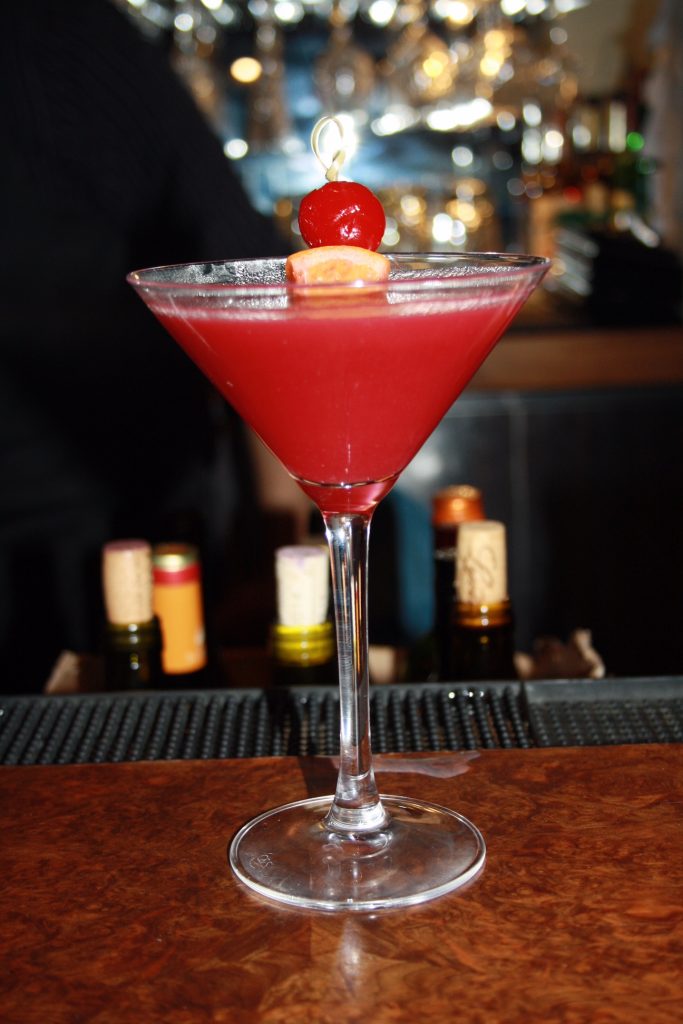 Sushiko Chevy Chase
5455 Wisconsin Ave., Chevy Chase, Maryland
This sushi spot mixes up the Sakura Bitsu ($14), a drink with that avoids the sweet theme of cherry drinks by incorporating fresh fruits and vegetables. The bar combines whiskey, beet and clove puree, orange juice, yuzu, and blossom water, plus a cherry garnish.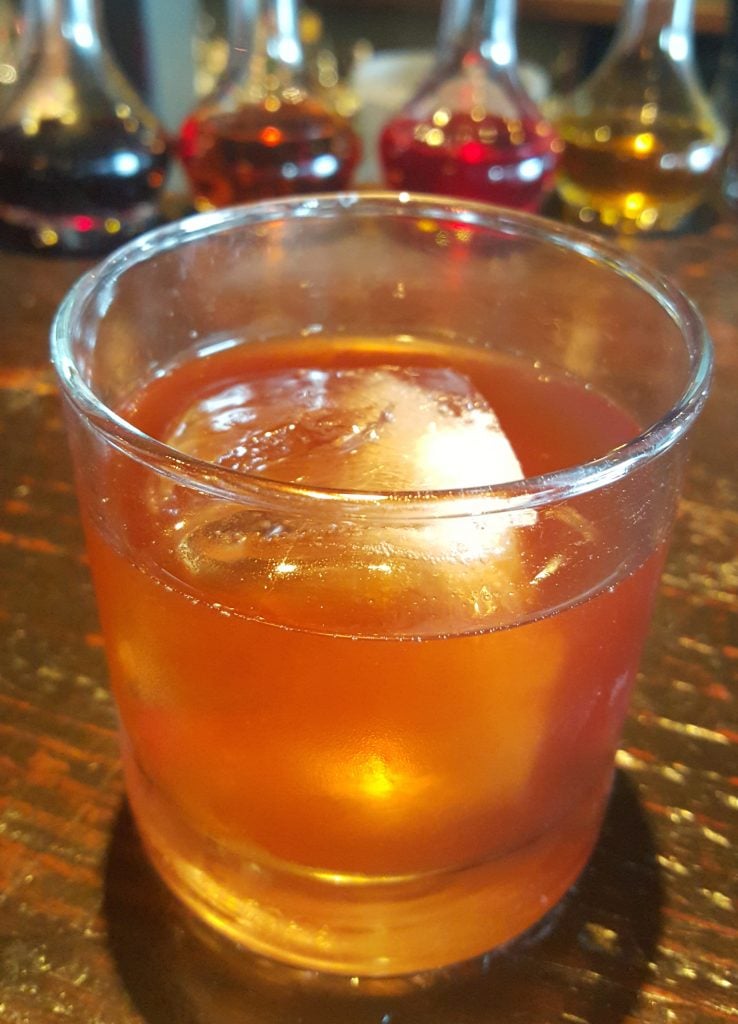 McClellan's Retreat
2031 Florid Ave., NW
Patrons at this cocktail den can indulge in March's "seven deadly sins" menu. The Gluttony ($15) nods to the cherry blossoms with Cherry Herring liqueur, a bourbon cherry, and one very unusual ingredient: apple brandy "washed" with foie gras.