Our Washingtonian Recommends lists bring you the best places to eat, drink, and be entertained—all selected by Washingtonian editors.
José Andrés wants you to eat your vegetables at his first fast-casual concept (there's also a location in Foggy Bottom). Diners can opt for pre-set combination bowls or make their own, choosing from a bounty of vegetables—most flash-boiled to order—plus greens, grains, dressings, crunchy toppings, and proteins like chicken sausage or soft-cooked egg. Our pick? The Eden bowl, laden with a garden's worth of green veggies (broccoli, asparagus, green beans, and more), cucumber salad, cilantro and garlic-yogurt sauces, and lightly cured salmon. Drink options run the gamut from green juice to local beer.
1528 Connecticut Ave., NW; 202-986-7597.
This thunderously loud French-themed hangout stays open until 1 a.m. Thursday through Saturday, when revelers stave off hangovers with hearty steaks and stews. While enjoying the hubbub, consider a good onion soup, the steak frites that are the standard of Paris cafes, and the daily special. The wine list, a collection of French country varietals, offers delicious reds and whites at fair prices.
1738 Connecticut Ave., NW; 202-234-6969.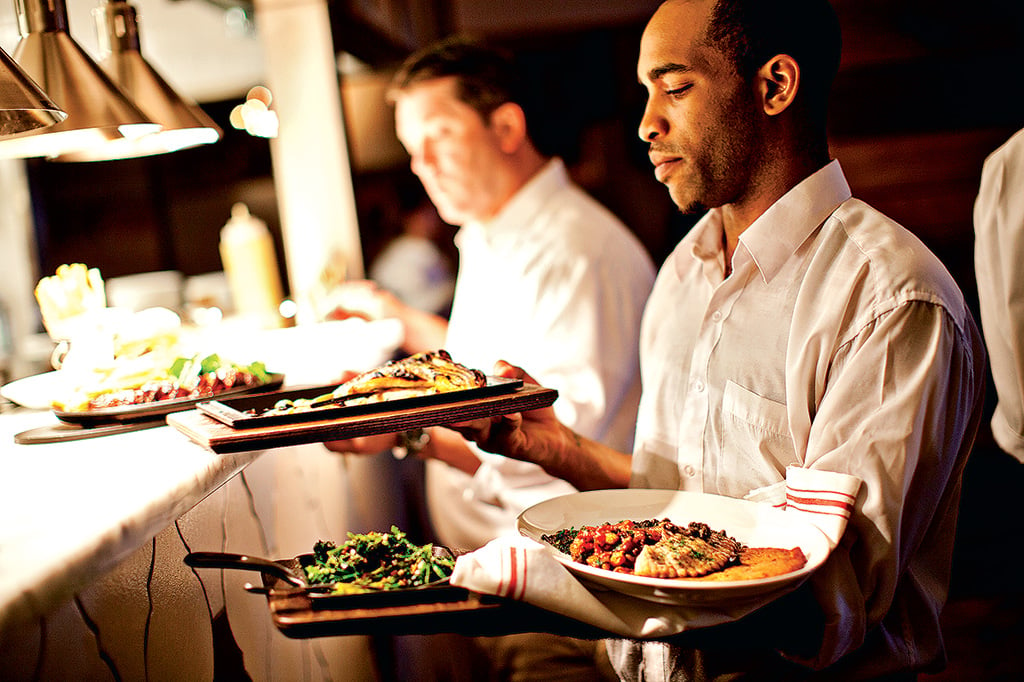 Good things happen when chefs think small. Take this sliver of a Japanese spot in DC's Adams Morgan, home to 14 stools and a single focus: the Japanese rice bowls that the chef hands to customers across an L-shaped bar. Perfect rice is scooped into deep bowls and topped with crispy pork katsudon, egg, caramelized onions, and sweet-salty donburi sauce.
2438 18th St., NW; 202-629-1047.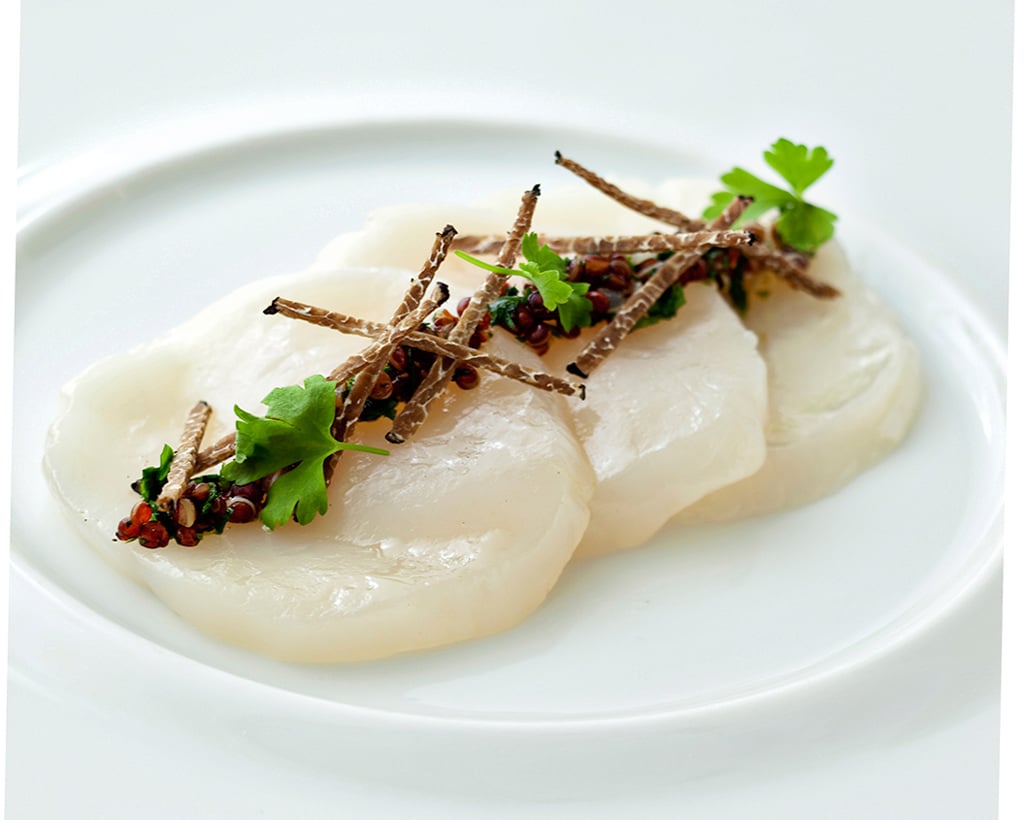 There are always at least five kinds of oysters on the blackboards at this boisterous, limited-reservations fish house. The rest of the menu draws from New England (fried clams, lobster rolls) but also ranges below the Mason-Dixon Line (nightly meat-and-two specials, nicely spiced collards).
1624 Q St., NW; 202-462-4265.
Restaurateur Michael Babin revived the Iron Gate Inn in 2013 and transformed it into one of the prettiest indoor/outdoor spaces in DC. There's a year-round patio plus a carriage way with a long bar, where a small-plates menu is served. Inside the candlelit dining room, four- to six-course tasting menus are the only option. Either way, you'll find lusty takes on Mediterranean ingredients.
1734 N St., NW; 202-737-1370.
Inside this unassuming rowhouse, chef Johnny Monis is putting out one of the top culinary experiences in Washington. There's no menu—12 or 16 dishes lead you deliciously to the grand finale, when you tear into a communal platter of roasted suckling pig, suckling goat, lamb neck, or snapper served with freshly baked pita and an array of accompaniments. Dinner is $135 per person, and the restaurant takes reservations—which are highly encouraged—up to one month in advance.
1509 17th St., NW; 202-332-9200.
Johnny Monis (see Komi, above) and his co-owner wife, Anne, fell in love with the flavors of Thailand, and the chef reproduces them with devotion and detail for a $45 seven-dish meal. It isn't a tasting menu; rather, it's family-style dining, with dishes piling up as you dig into the charred meats and accompanying baskets of sticky rice and vegetables. The restaurant doesn't accept reservations, and waits can stretch to two hours, but you can head to a nearby bar and the restaurant will text you when a table is ready.
1511 17th St., NW.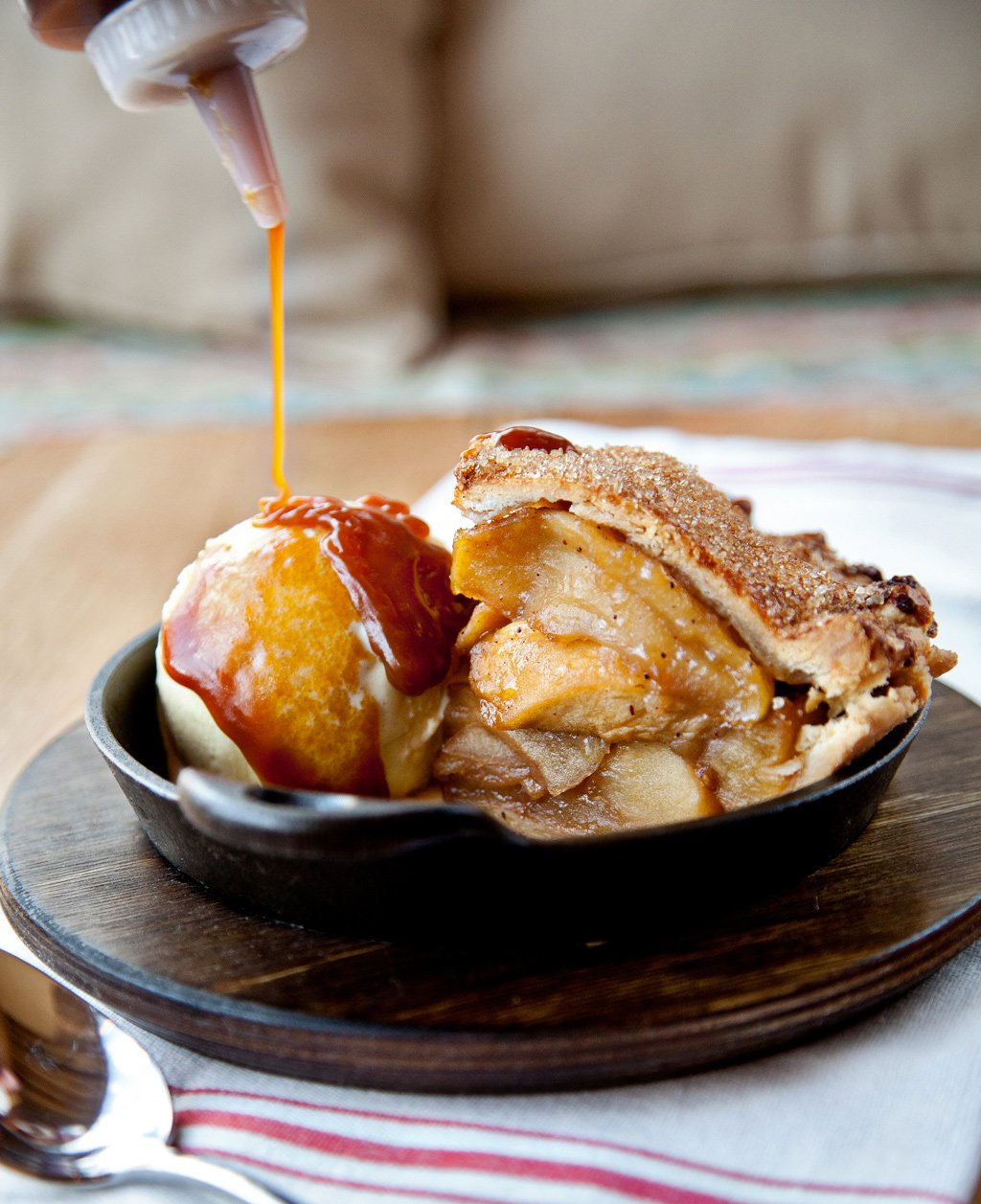 At this rustic Adams Morgan bistro, the kitchen mingles a robust Gallic sensibility with an American sense of fun. Escargots are turned into garlicky hushpuppies, and the wood-burning oven gives a smoky, earthy bent to dishes such as crisp-skinned roast chicken cooked in a skillet and an Alsatian-style bacon-and-onion tart.
1813 Columbia Rd., NW; 202-234-6732.
Owner Peter Pastan takes his cues from the Italian kitchen, sourcing the best ingredients for this low-key Dupont Circle rowhouse where just about everything is made on the premises. The menu and the array of antipasti change daily, but some gems do reappear, such as meatballs with pine nuts, and burrata with olive oil, salt, and pepper.
2029 P St., NW; 202-872-1180
Hidden in a hotel that resembles your average Dupont Deco apartment building is a keyhole-shaped doorway. Walk through (be sure to glance down at the impeccable graphic tiled floor) and you'll discover a place that transports you, Wes Anderson–style, to another time. The dining room looks late-'70s swank and celebrates cocktail-party relics such as the stuffed mushroom and the Harvey Wallbanger. The smoothly curved bar and louche lounge wouldn't be out of place at a discotheque. But chef/owner Michael Schlow, also behind Tico on 14th St. and a handful of well-regarded Boston-area restaurants, isn't operating strictly within the realm of the nostalgic here. He and deputy Philippe Reininger also put forth lovely fish dishes—including a cut of striped bass with tangy squash purée and pancetta granola—that feel squarely in the 21st century.
1731 New Hampshire Ave., NW; 202-787-1500.
This article appears in the Welcome Guide of Washingtonian.