Our Washingtonian Recommends lists bring you the best places to eat, drink, and be entertained—all selected by Washingtonian editors.
Tom Power's joint dwarfs many of Shaw's other rowhouse restaurants but offers a short and sweet menu full of delicious treats, such as the crisp pizzas and terrific soups.
1124 Ninth St., NW; 202-450-331.
At this brick-walled faux dive, expect an ever-changing menu of easy-on-the wallet hits. Especially good are vegetables, as shown by a plate of grilled oyster mushrooms with mustard greens and ricotta. Heartier options include fried-chicken sliders, a bánh mì with coconut-milk pork shoulder, and seared scallops with corn and avocado.
1833 14th St., NW; 202-265-1751.
Duke Ellington and Ella Fitzgerald used to hang out at "the Bowl." Ben's is very much a local fixture: Crowds pile into the place till 4 am on weekends (2 during the week) for chili-slathered hot dogs and half-smokes. The thick shakes are mighty fine, too.
1213 U St., NW; 202-667-0909
This restaurant, which celebrates street food from places as varied as Malaysia and Peru, is all about the adventure of eating widely and well. Much of what's served in the industrial-chic rowhouse dining room is very international. One of the menu showstoppers, khachapuri, is an oval of cheese-filled bread with a poached egg.
1346 T St., NW; 202-506-4765.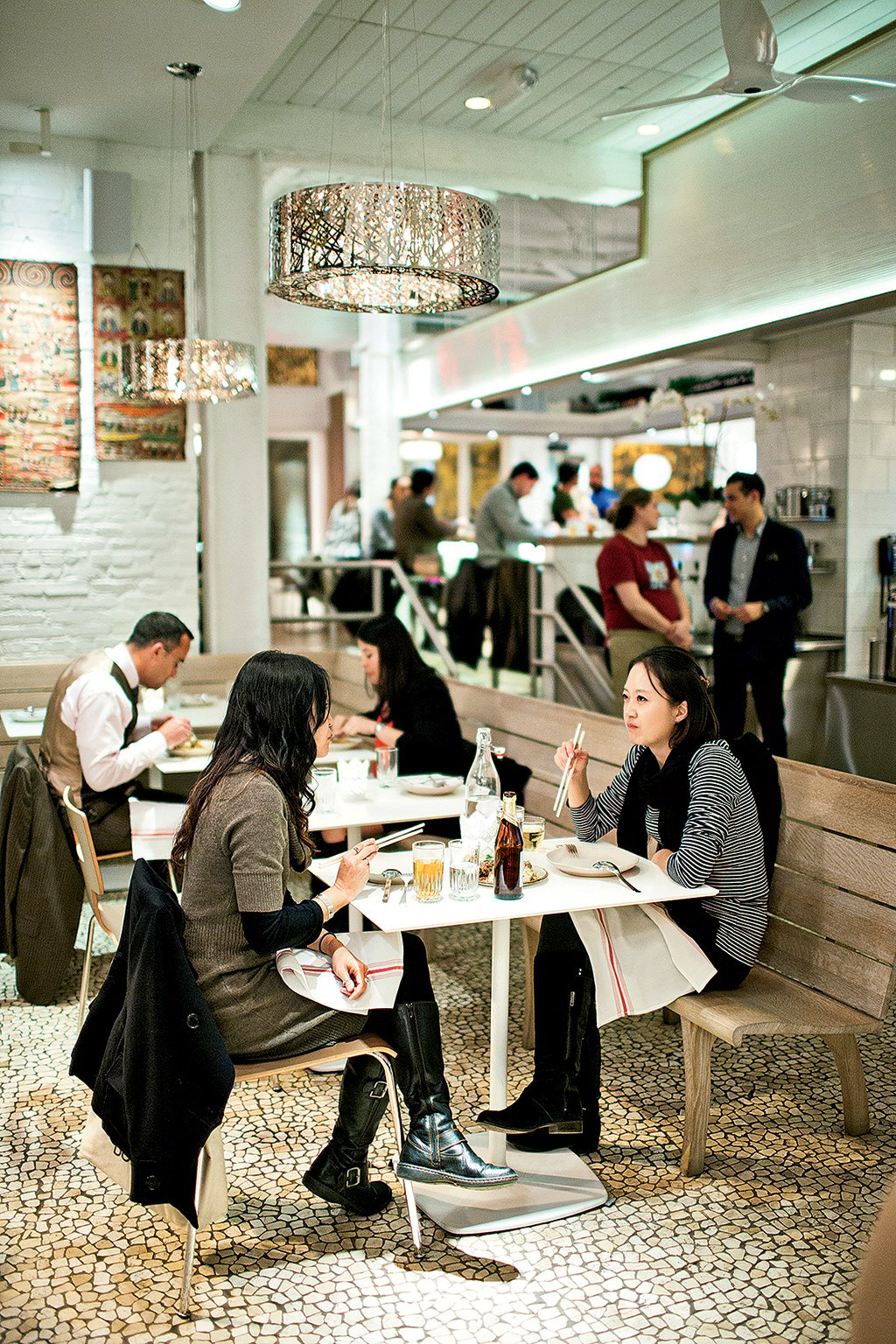 Business partners Saied Azali and chef Cedric Maupillier are behind this sibling of Mintwood Place in Shaw's City Market at O development. A menu of "midsize" French-American dishes—bigger than tapas, smaller than entrées—is designed to share or string together into a multicourse meal that's both playful (escargots "in a blanket") and traditional (cassoulet). Drinkers can sip tasty whiskey sours and Seelbachs at the bar, but it isn't all about attracting the neighborhood's youthful residents—reservations and free garage parking are a nice touch.
801 0 St. NW; 202-525-2870.
Few kitchens are equipped with 19th-century cookbooks or a Colonial-style hearth, but that's just part of the reason the Dabney has set itself apart during its first months. Chef Jeremiah Langhorne—who left Charleston's lauded McCrady's to build his Shaw restaurant—aspires to do for the Mid-Atlantic what mentor Sean Brock has done for Southern cuisine. We've found the greatest satisfaction in exploring the smaller plates, including toasty sweet potato rolls with pepper jelly, Duke's mayo, and pork belly, or buttermilk biscuits stacked with fried eggs and foie gras. Langhorne does double duty as pastry chef with aplomb, leaving us to wonder why no one thought of an apple crumble with Angostura-bitters ice cream sooner.
122 Blagden Alley, NW; 202-450-1015.
This Southeast Asian eatery features white-tiled walls, clean lines, and unfussy decor, allowing the color and kick of Vietnamese and Thai cooking to shine. A crab fried rice is glorious for its comforting simplicity, while the pungency and heat of the cuisines comes through in other zesty dishes.
1800 14th St., NW; 202-733-5131.
This Logan Circle hot spot—which doesn't take reservations after 6 and can command hour-plus waits—recalls Spain, from the charcuterie station to the porrons, the glass wine vessels. We like to start with an orange-scented gin and tonic, then dig into dinner at the end of the marble bar, where you get both a window seat and a view of the kitchen.
1520 14th St., NW; 202-319-1404.
The tiniest but the most ambitious of 14th Street's Italian restaurants, Etto makes almost everything from scratch, from the flour ground in a wooden mill in back to the red-wine vinegar. Daily chalkboard specials can include roasted leeks done up with prosciutto and Gorgonzola or runny eggs topped with fried anchovy bones.
1541 14th St., NW; 202-232-0920.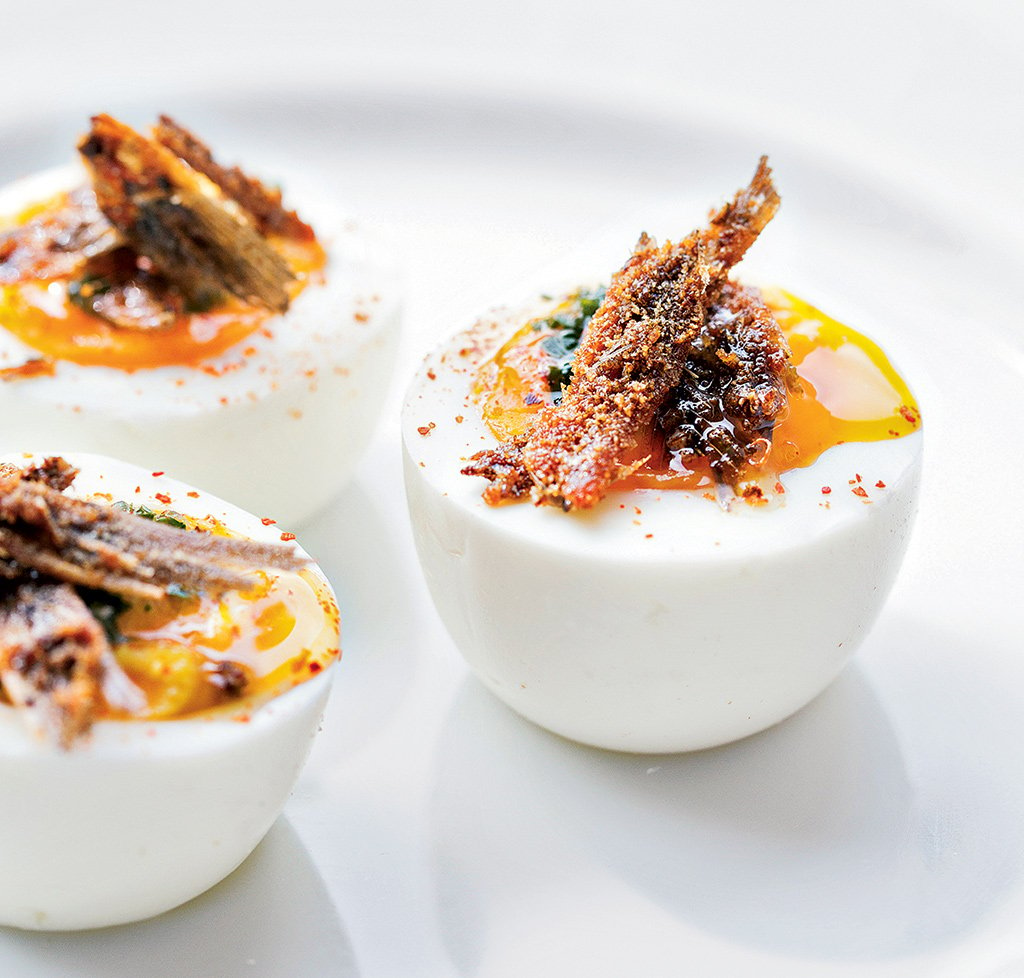 Mike Isabela's bold sandwich joint blasts Poison and Nirvana as an order-at-the-counter operation during the day, doling out meatball subs as well as wood-grilled lamb folded in pita. The connected Greek restaurant, Kapnos, features small plates and meats cut from spit-roasted whole animals.
22201 14th St., NW; 202-234-5015.
Hiroshi Seki presides over this minimalist rendition of an izakaya, and one of the draws is watching the master ply his craft at the downstairs counter. We love grilled mero (Chilean sea bass), beef tongue with miso mustard, and the daily sashimi special.
1117 V St., NW; 202-588-5841.
Former CityZen chef Eric Ziebold is back on the scene with this elegant but unstuffy destination. The menu is designed with flexibility in mind. Guests can come in for a special occasion and order $80 Ossetra caviar and potato chips, or grab a booth by the bar and split a roast chicken. Granted it's a fancy Black Feather bird with lemon-garlic panade and crispy potatoes, and it costs $56—but keep in mind that it clocks in at four pounds and is designed to share. And fans of CityZen's most famous offering—buttery Parker House rolls—will be glad to hear they show up at Kinship, too.
1015 Seventh St., NW; 202-737-7700.
Philadelphia restaurateur Stephen Starr spent a reported $6 million fashioning this fantasy of a Parisian bistro. The menu's line of classics are eminently crowd-pleasing: a textbook hanger steak drenched in herbed butter and sided with crunchy fries; a gloriously smooth chicken-liver mousse; a massive crème brûlée made with what tastes like a carton's worth of eggs.
1601 14th St., NW; 202-332-3333.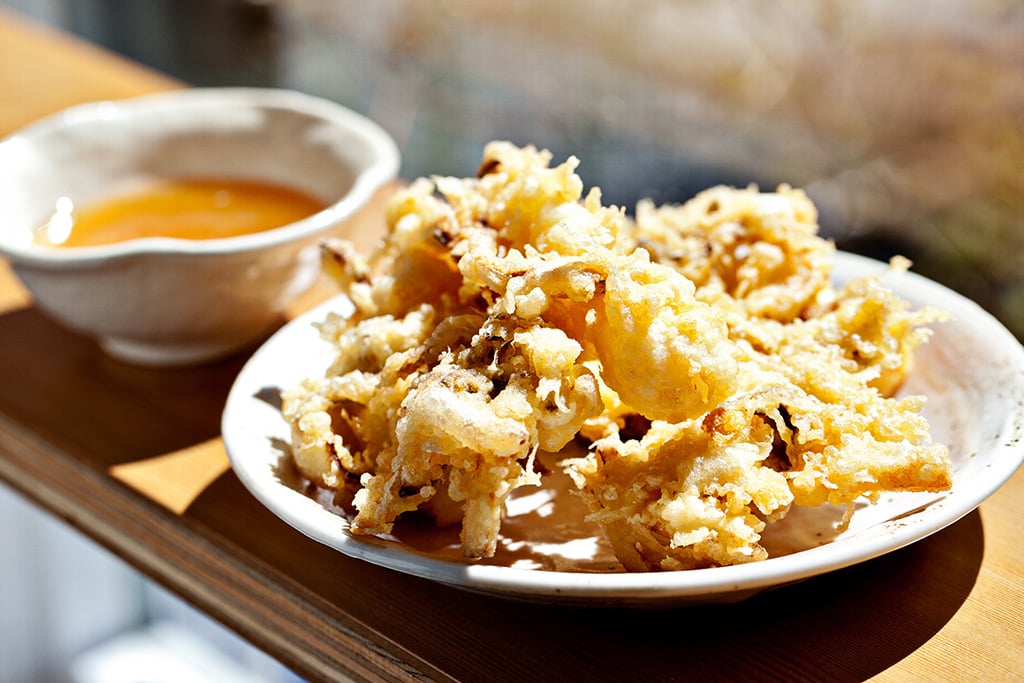 This restaurant exudes sophistication even as it bids you to ditch the tie; translates impeccably sourced shellfish into generous plates and bowls that strut their down-home roots; and offers impressive value without cutting corners. The only downside: Most nights, the wait for a table—reservations are limited—can stretch to an hour or more.
1612 14th St., NW; 202-319-1612.
This narrow hangout looks like a coffee shop, and by day, it mostly is, albeit one with a killer breakfast. We head over early for breakfast arepas stuffed with a runny egg and avocado and served with a tiny jar of chimichurri, or for a nutella-laced pinwheel pastry. At night, the bartenders put out an eclectic mix of expertly made drinks—we're crazy about the Newburn, a mix of Scotch, tamarind, cardamom, and cinnamon—and a shortlist of small plates. When they're as good as they are here, there's absolutely nothing wrong with starting and ending your day with an arepa.
501 Florida Ave., NW; 202-332-7777.
Burgers and sandwiches may be front and center on the menu here, but what the place really serves up is nostalgia. A guy behind the counter slathers icing on pop tarts, while the grilled cheese sandwich that comes with a bowl of creamy tomato soup is filled with slices of American, not Gruyère. It's hard not to give into kidlike excess—the milkshakes are delicious. For weekend brunch, be prepared to wait an hour or more.
1818 14th St., NW; 202-265-8337.
This article appears in Washingtonian's Welcome Guide.