America's malls have been reborn as walkable, mixed-used town centers, and the shopping centers on Wisconsin Avenue in Chevy Chase are next on the list for a face lift. Currently billed as The Collection at Chevy Chase and The Chevy Chase Center, the property owners, The Chevy Chase Land Company, plan to renovate and rebrand the two centers as one, marketed simply as "The Collection."
The renovations come at a time as the shopping centers bid adieu to some of their tenants and the property owners begin their search to fill in the vacancies with high-end retail. Though The Chevy Chase Land Company president and CEO Thomas Regnell was reticent concerning which retailers are leaving and for what reason, we can't help but note that The Collection has new luxury retail competition in the form of CityCenterDC, where Louis Vuitton, Gucci, and Dior are tenants.
"We recognized that we were going to have some turnover over time, and we wanted to activate the property to make it more appealing to the people of Chevy Chase directly," says Regnell.  "We're looking at a very curated tenancy. We are not interested in putting in mass market tenants."
Though the new tenants are not yet public, Regnell did say that the mix will include more restaurants and first-to-market retailers. Additionally, the public spaces surrounding the shopping area will receive an overhaul, including the addition of an outdoor event space.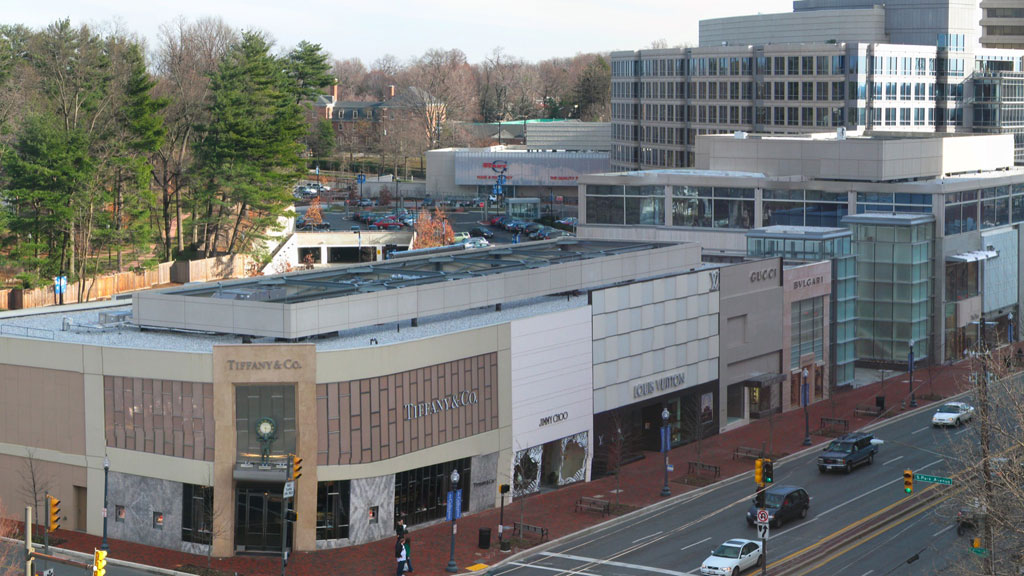 "We're going to be changing the traffic flow and making it much more walkable on the inside," says Regnell. "There's two plazas, one between the two retail buildings and one by Clyde's. Those will be softened up to be made more inviting."
The purpose of the overall is to turn the shopping centers into a regular destination for Chevy Chase residents by making it more walkable and inviting. Additionally, the renovations will allow for more individualized storefronts for the retailers, changing the exterior to feel more modern town center than uniform strip mall.
The plan for now is to get plans approved this summer, begin construction in the fall, and open with new tenants by the middle of 2017.