A nearly-empty 9:30 Club turned into a super-romantic backdrop when Carl  proposed to Diana last week. His friend, photographer Tamon George, was on hand to capture the dreamy moment in the photos below.
Like B&G on Facebook | Follow B&G on Instagram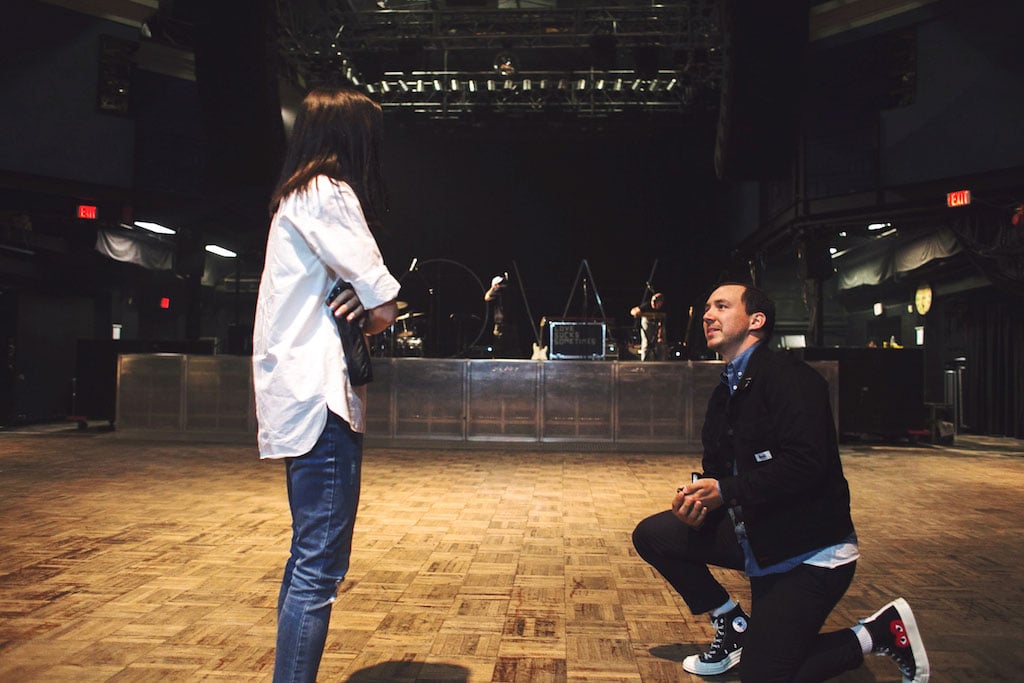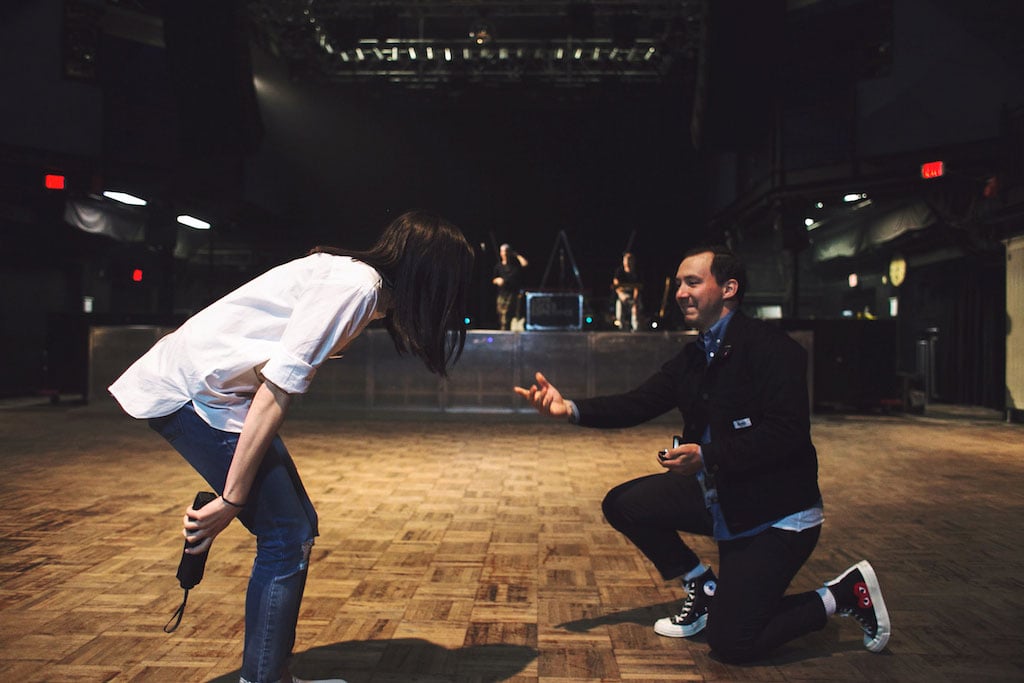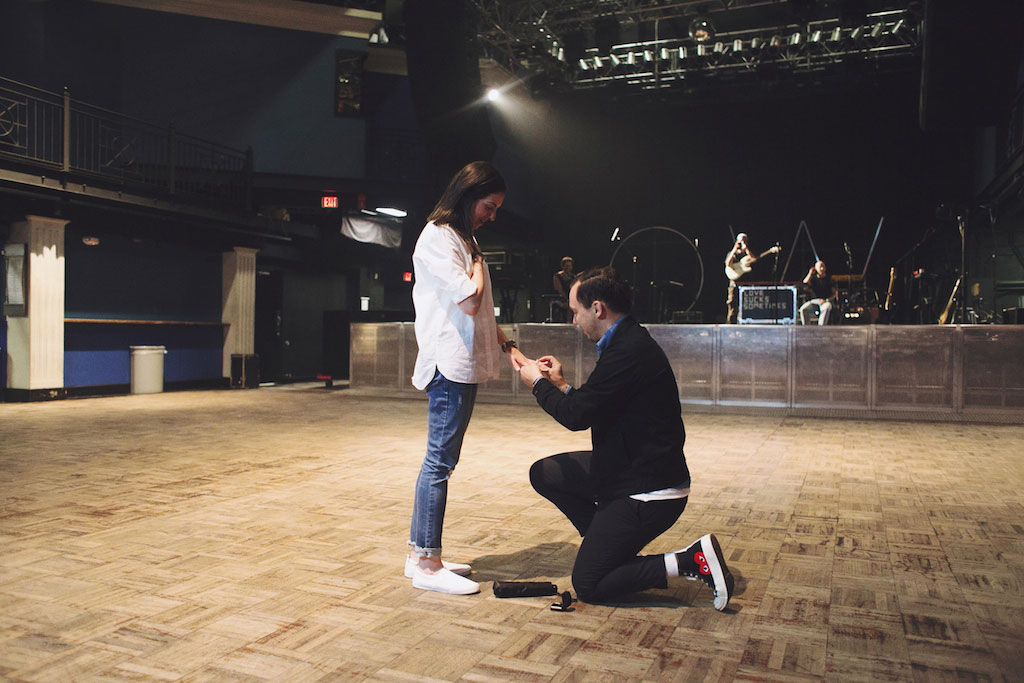 When Carl, a consultant and photographer, spotted Diana, a journalist (formerly of Washingtonian Magazine), across the crowd at a work function, he was immediately drawn in by her eyes. Later in the night, a mutual friend brought Diana over to introduce them, and they passed the rest of the evening lost in conversation. They agreed to meet up after work one night in Georgetown for a walk and ended up on a park bench, where they discussed taking a month apart to see if they should start dating.
As their park bench chat came to a close, Carl asked if he could take Diana to dinner "just once." She agreed, and they shared a meal at Martin's Tavern, where Diana was surprised at how easy it all felt. "It was, simply put, comfortable," she says. Their agreed-upon month-long hiatus ended just three days later. "We missed each other and decided to just go for it," says Diana.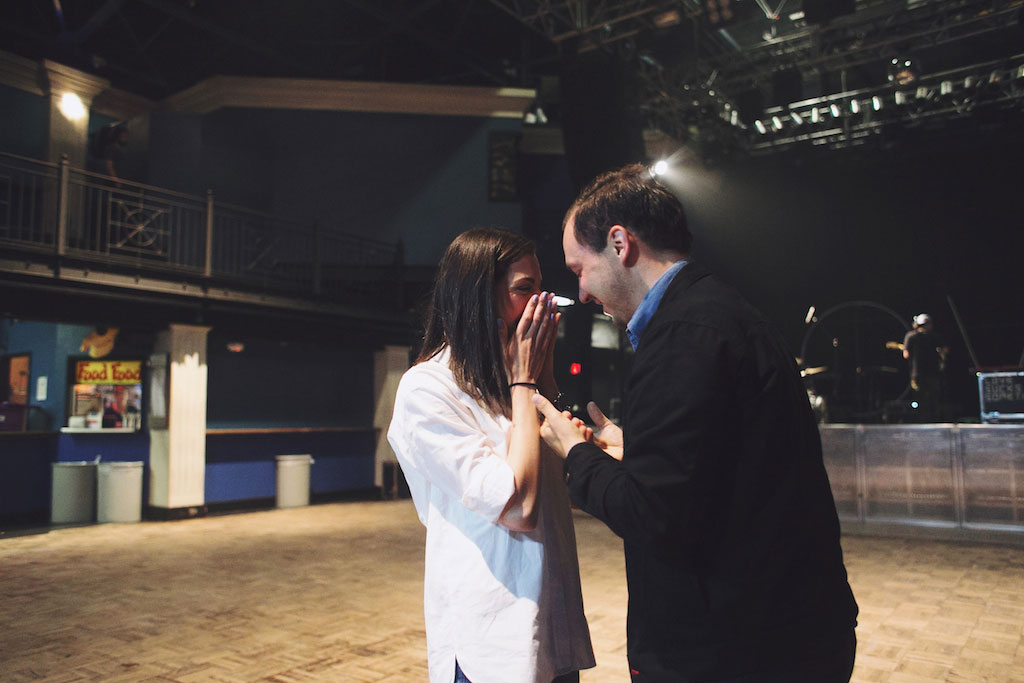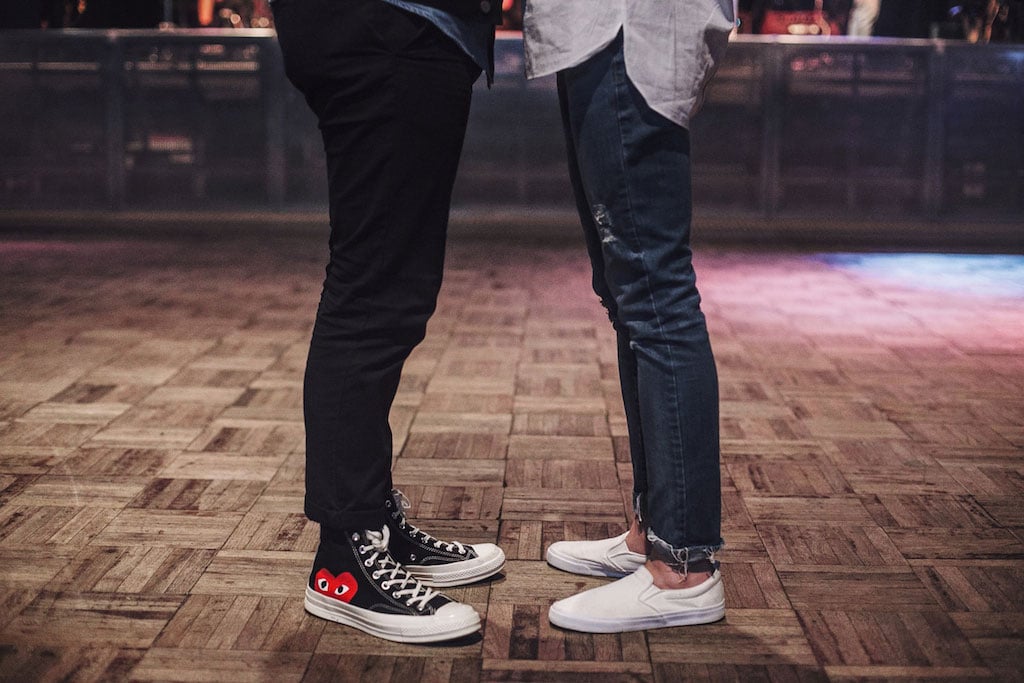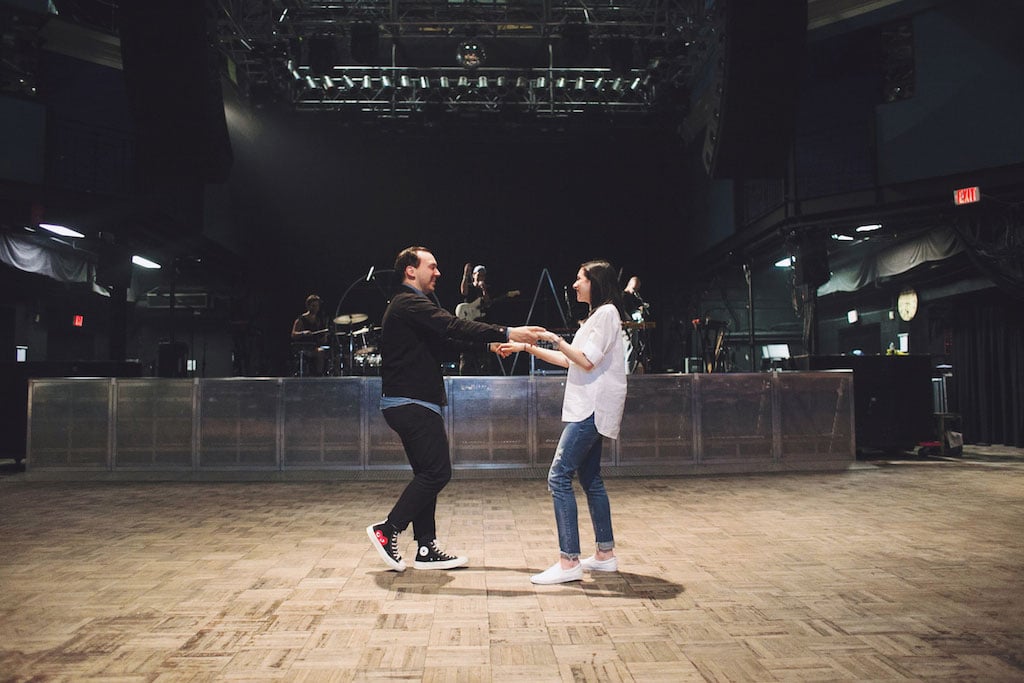 A little over two years later, Carl had orchestrated for the two of them to drop by the 9:30 Club while their favorite band, Lany, (you might recognize them from this song) was going through soundcheck. Carl, Diana, and two of their friends—one of whom was photographer Tamon George—stood in the empty audience watching the band they'd traveled to see perform in many different cities. "After the soundcheck, Lany played a beautiful stripped down version of what has become 'our' song—'ILYSB'—which stands for 'I love you so bad' and is tattooed on Carl's wrist," says Diana.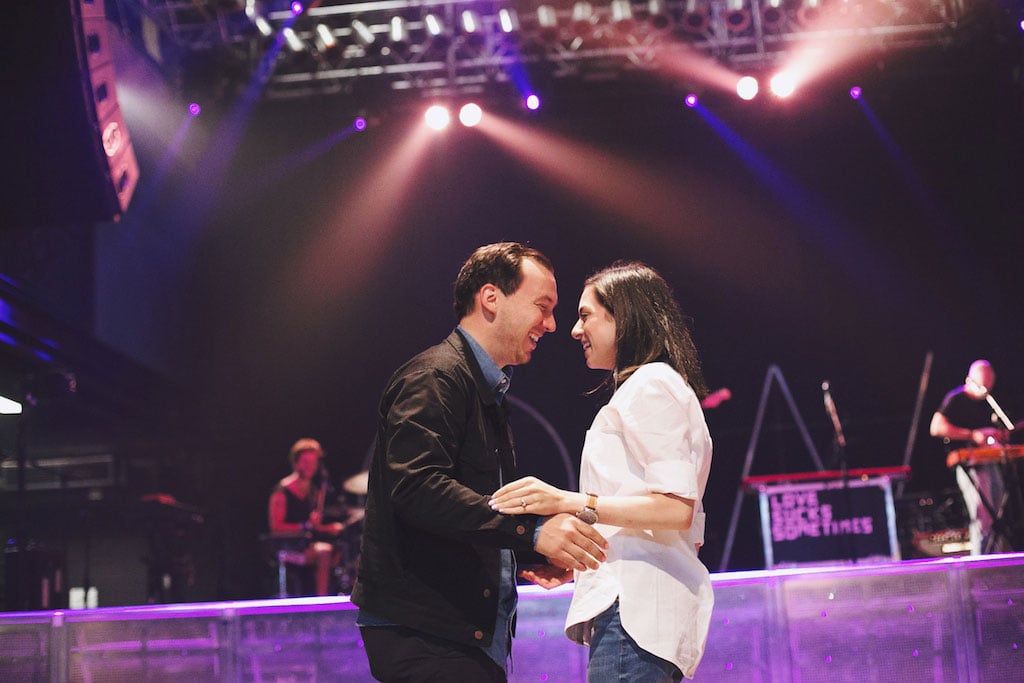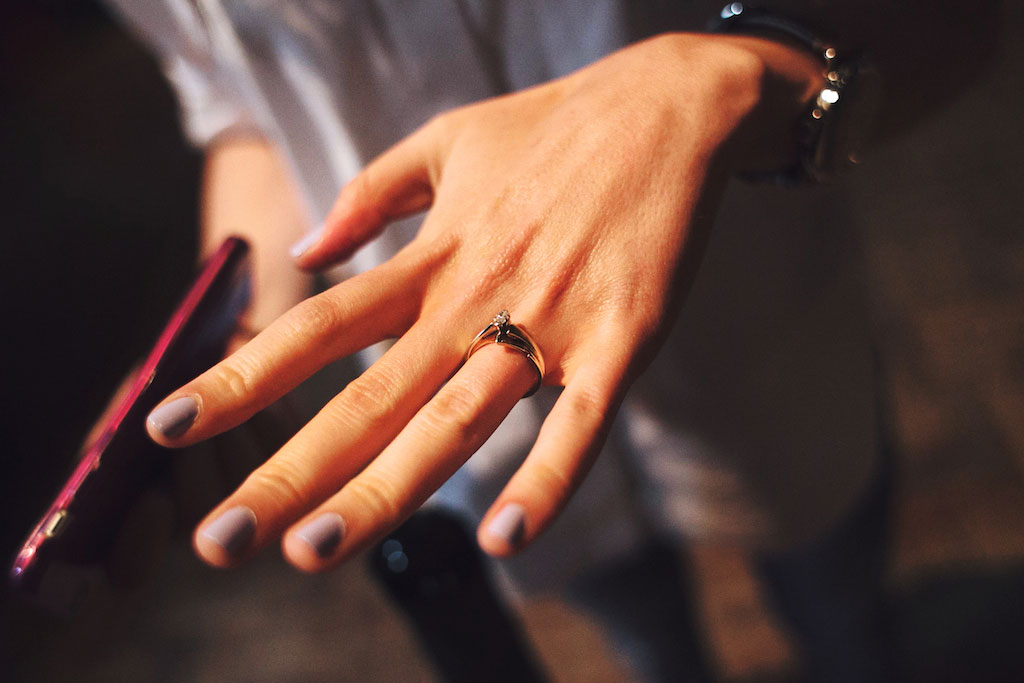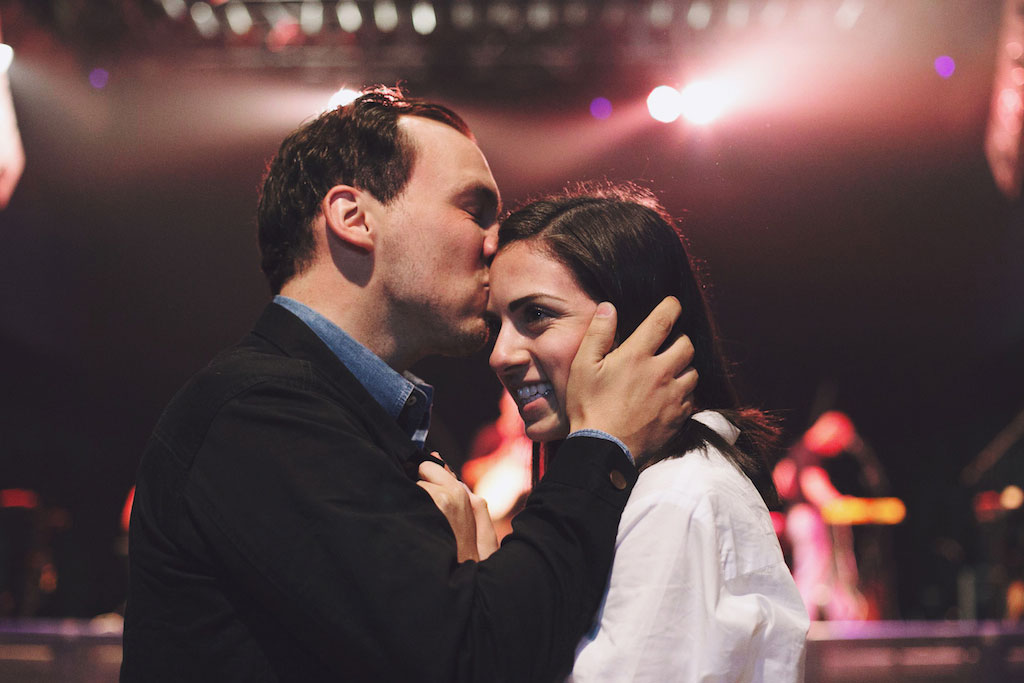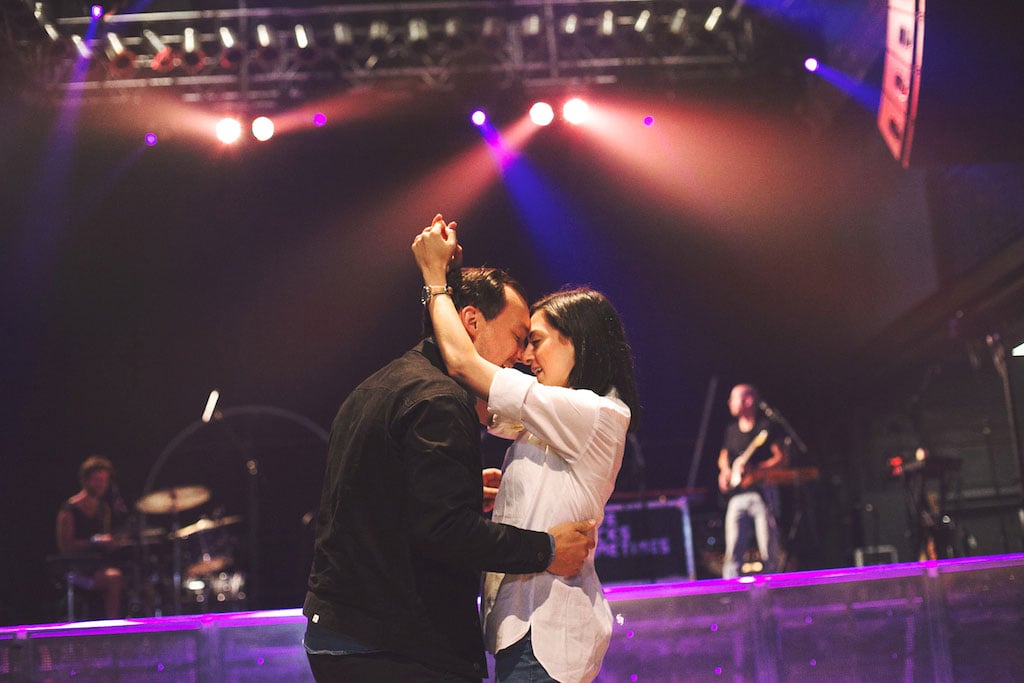 When the band finished the song, one of the musicians called down from the stage, "Hey Carl, wasn't there something you wanted to ask?" and Carl pulled a ring from his pocket. "I'm down on one knee with eyes already full of tears," wrote Carl on Instagram. He told Diana the ring was the same one his father had proposed to his mother with. As soon as Diana said "yes," Lany kicked into another of their favorite songs, while the happy couple danced and belted the lyrics they knew by heart. "It was a magical night," says Diana.
 Carl and Diana are currently planning a wedding for the fall of 2017.