WHAT TO DO
Go With the Flow
Sunrise yoga classes are a local tradition, held at one of Bethany Beach's landmarks—the bandstand overlooking the boardwalk, which is at the end of Garfield Parkway, Bethany's main street. Bring your own mat for the 6 a.m. sessions ($10), every day but Thursday.
Fridays, Saturdays, and Sundays at 7:30 p.m., the bandstand is the site of free concerts featuring military ensembles, jazz combos, country groups, and performers channeling Elvis, James Taylor, and more. The concerts are free, but the seats fill fast—play it safe and bring a chair. Wednesday nights from 6 to 9 are for kids, with performances and activities such as face painting. A full schedule is at townofbethanybeach.com.
Sure, you can grab a blanket and a book, plop down on the sand, and assume a prone position. But for those who don't want to take a break from fitness, there are exercise classes. Bootcamp on the Beach ($10) challenges adults and kids ages 12 and up at 8 a.m. Monday, Thursday, and Saturday. Pilates on the Beach ($15) is at 8 a.m. Tuesday, Wednesday, and Friday. Barre classes ($15) take to the beach the first Monday of the month at 7 a.m. Sunday Yoga on the Beach (donation optional) at 8 a.m. raises money for locals in need. All meet on the beach off Garfield Parkway.
Movies and Bonfires
Monday is movie night. Family-friendly films start at dusk, and the big screen is set up on the beach off Garfield Parkway. This summer's features include The SpongeBob Movie, Minions, and Inside Out.
Much of the town's free entertainment is geared to families. Thursdays at dusk, the town hosts bonfires on the beach, off Campbell Place, with free roasting sticks, marshmallows, and glow bracelets.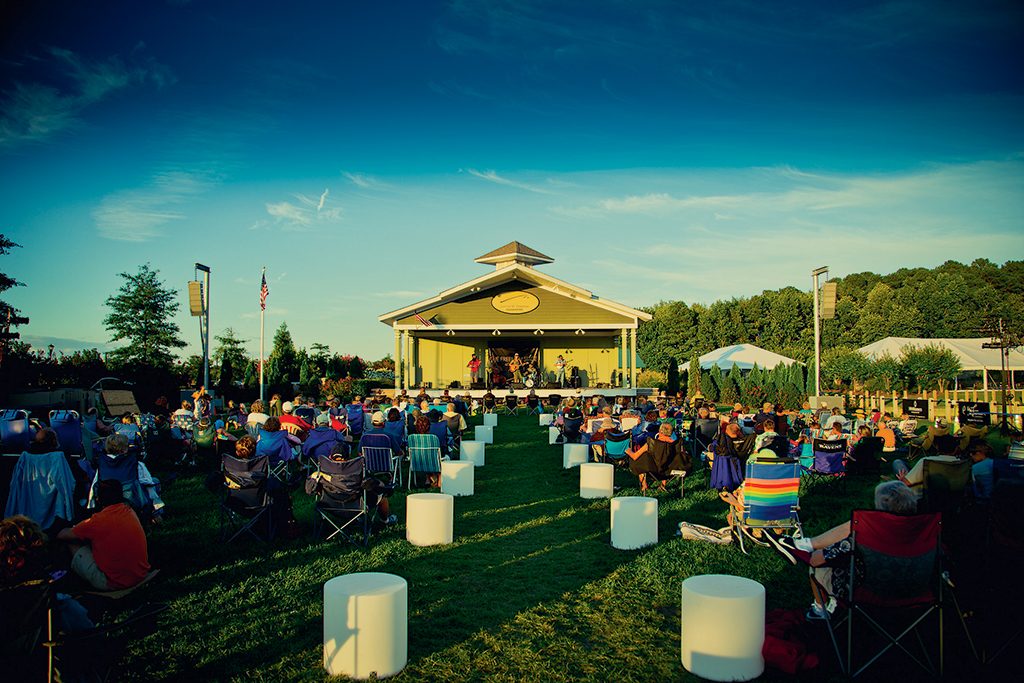 The Freeman Stage at Bayside
Built by the Joshua M. Freeman Foundation in 2008, this is the leading outdoor performing-arts venue in the area. Pat Benatar, the Beach Boys, and Yo-Yo Ma are among the summer's performers. Tickets cost $15 to $110; many other shows, including Saturday-morning performances for kids, are free. The season ends with a Labor Day weekend concert and fireworks on September 4. Bring a chair. Refreshments are available from the Stage Cafe. 31750 Lake View Dr., Selbyville.
The station was built by the United States Life Saving Service in 1876 to look out for and rescue shipwreck victims. North of Bethany on Route 1, it's now a small gem of a museum ($4 for a self-guided tour) with the bunkrooms, navigation tools, night-patrol gear, and a rescue boat similar to ones Coast Guardsmen used at the start of the 20th century. Walking through the narrow rooms, you feel as if you've been dropped into the not-so-distant past when the Delaware coast was barren and shipwrecks weren't uncommon. A terrific gift shop sells shark's teeth, nautical gear, and books about maritime Delaware. 25039 Coastal Hwy., Rehoboth Beach; 302-227-6991.
WHERE TO SHOP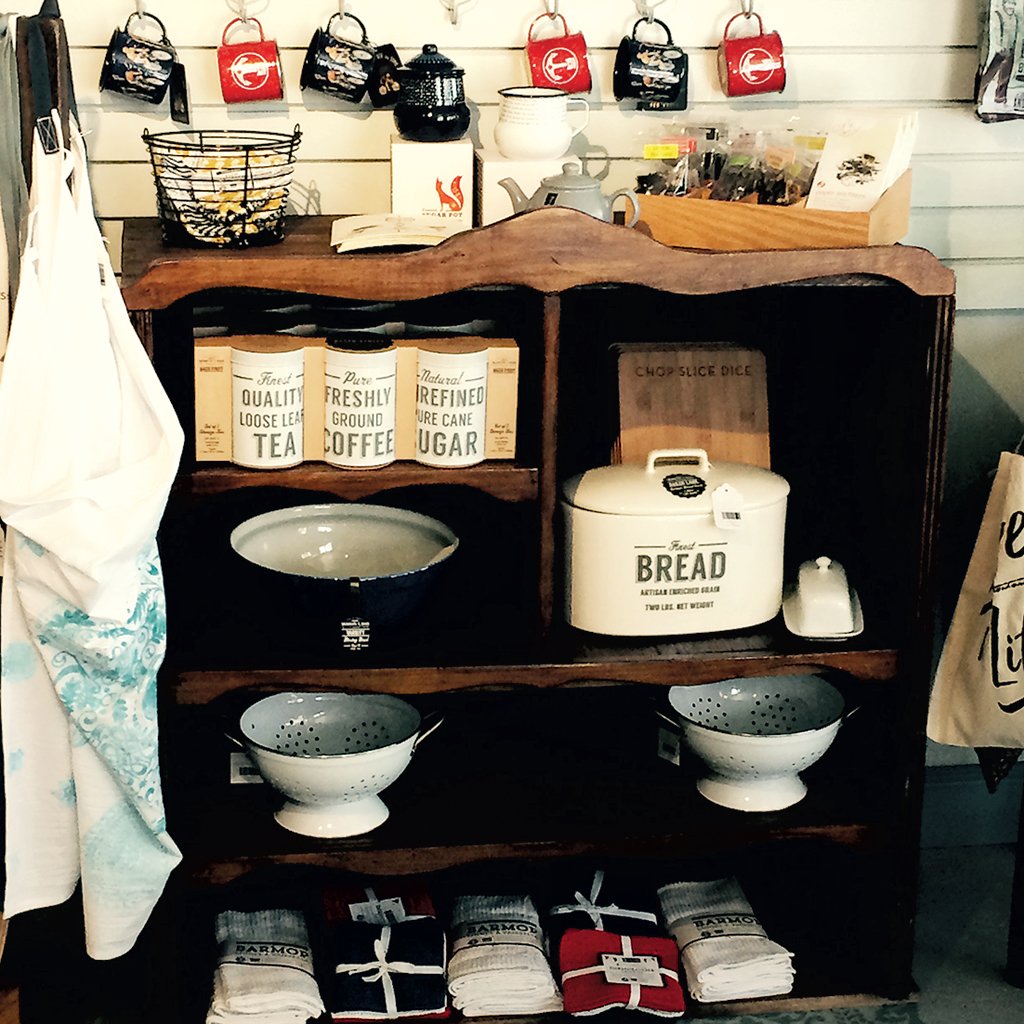 No bikini bodies required. Crazy Ladyz specializes in bold, figure-forgiving sportswear and reasonably priced blingy accessories. You'll find lots of stretchy tops and pants by Clara Sunwoo, bright patterned tees by Jess & Jane, fabric jewelry by Ficklesticks, and chunky Jeff Lieb necklaces. 9 Atlantic Ave., Ocean View; 302-541-4040.
Owned by the Maryland and Delaware artists and artisans whose work is on display, Gallery One offers a range of media, including stunning local landscapes in watercolor and pastel; sculptures and jewelry in glass, metal, and wood; and beach-related pieces at more reasonable prices than you'll find at surfside stores. 32 Atlantic Ave., Ocean View; 302-537-5055.
Owner Betsy Clark spent time in Japan and fell in love with the small treasures sold in Japanese beach towns. Japanesque sells Asian bowls, tea sets, and incense next to Lyssé leggings and bamboo T-shirts. One wall displays a panorama of colorful scarves. Another pays homage to Hello Kitty, which originated in Japan. A perfect place for poking around on a rainy day. 16 Pennsylvania Ave.; 302-539-2311.
New this season, this "general store" stocks goat's-milk soaps and lotions, quirky cotton clothes and hats for men and women, and barbecue spices, teas, organic granola, and more. Lighthouse Station, 123 Garfield Pkwy.; 302-537-1217.
WHERE TO EAT
When you can't look at another crab shell or pizza slice, head to Bethany Blues for a rack of sweet St. Louis–style or baby back ribs, jalapeño slaw, baked beans, and scrumptious cornbread. This is a great carryout option for a crowd—just be sure you take plenty of napkins. There's also an all-you-can-eat Sunday brunch from 10 to 3. 6 N. Pennsylvania Ave.; 302-537-1500.
This Bethany institution has lots of great, fresh seafood on the menu and a view of spectacular bay sunsets. Be prepared to wait—but you can sip something cold and enjoy crisp calamari or curly crab fries until your table is ready. 1111 DE-1; 302-539-7111.
The freshness and flavor of its local seafood and produce make this small, no-reservations restaurant worth the wait. Save room for French-toast bread pudding with cinnamon ice cream. 769 Garfield Pkwy.; 302-829-1424.
These artisanal pizzas are major upgrades from the usual beach-town fare: oval, thin-crust pies topped with corn, crab, Brie, and other unusual ingredients. The sausage-and-broccoli is a crowd pleaser. You can eat in or take out. 120 Central Blvd.; 302-539-2600.
Sedona's tapas aren't Spanish, but priced at three plates for $25, they're among the best deals in town. Recent choices have included shrimp and grits, short ribs, and smoked duck with fingerling potatoes. The menu changes frequently, but gluten-free and vegetarian options are always available. The dessert trio is big enough to share. 26 N. Pennsylvania Ave.; 302-539-1200.
This article appears in our July 2016 issue of Washingtonian.