Good news for men sick of dealing with standard-sized, but often ill-fitting dress shirts: The DC-based clothing company Hugh & Crye is holding its annual summer clearance sale this weekend at its Navy Yard store, with discounts of as much as 55 percent on its line of sharply tailored shirts and blazers that actually fit real-world body types.
The sale, which runs from noon to 5 PM on Saturday and Sunday, includes discounts on Hugh & Crye's casual and dressy shirts, jackets, blazers, and accessories including brass collar stays, bold ties, and pocket squares with the rather endearing instruction "to be placed over valiant hearts."
The impetus behind Hugh & Crye started with a very relatable problem: frustration with the oversimplified sizing system of big clothing companies.
When searching for high-quality clothing like dress shirts, the brand's founders, Pranav Vora and Philip Soriano found they had two options: Hit store after store and grapple with an assortment of generic fit problems (too wide, too short, too tight in the shoulders), or  have their clothing custom-measured and -made, a costly, timely, and impractical process for a couple of guys with entry-level salaries.
So the duo founded Hugh & Crye and started researching. After measuring hundreds of torsos and bodies, they developed 12 basic fits. The sizing process is less complicated than it sounds. The customer selects a height (short, average, or tall) and then select a build (skinny, slim, athletic, or broad), and combine the two. The result is a nearly custom-fitting garment without the price tag or wait time.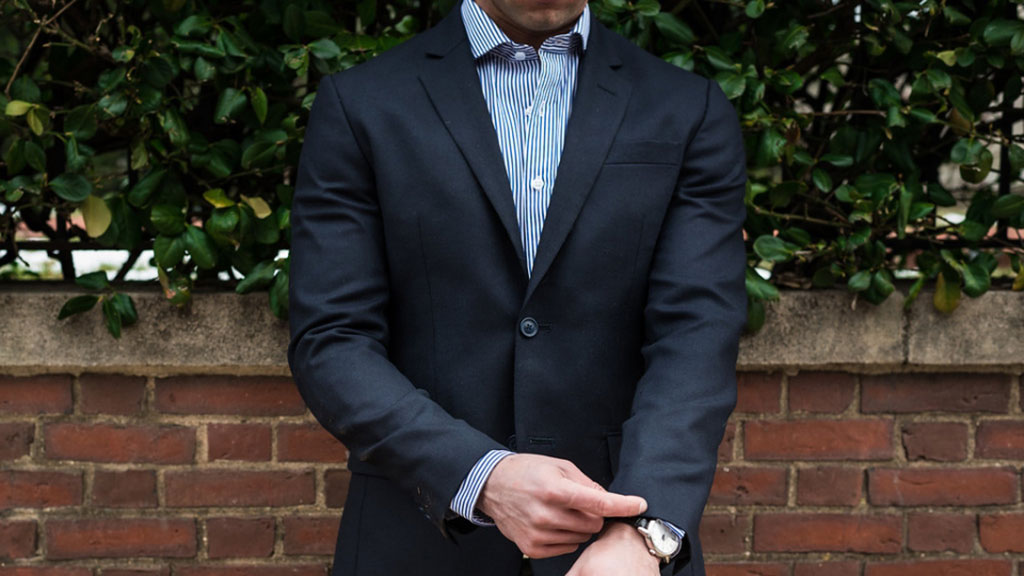 The company's website offers more detailed instructions and help, along with some amusing fit pitfalls that recall the "Puffy Shirt" episode of Seinfeld. Excessive fabric billowing about your backside? That's a #Parachute fit. Too much arm fabric? You might be guilty of rocking the #FlyingSquirrel. And yes, there's a #PirateSleeve.
All the manufacturers Hugh & Crye uses are certified by either one or both of two major human rights watch organizations, the Arlington-based Worldwide Responsible Accredited Production or the Brussels-based Business Social Compliance Initiative. And anyone who brings in old (or ill-fitting) shirts can donate them to Martha's Table and in exchange for 10 percent off their next purchase.
Saturday and Sunday noon to 5pm. RSVP online. 300 Tingey Street SE #140.