Clark and Marcia Silcox have lived on the northern edge of Capitol Hill since 1982—back when, Marcia recalls, "there was only one grocery store."
When the weathered deck atop their garage needed a facelift, they sought a designer who would know how to complement their Japanese-inspired home, which was complete with shoji doors and Hokusai prints. They wanted a warm but modern structure. After spotting a retail project by Kube Architecture, Marcia gave the firm a call—and knew it would make the right fit when cofounder Richard Loosle-Ortega phoned back immediately. "I loved their dedication," she says.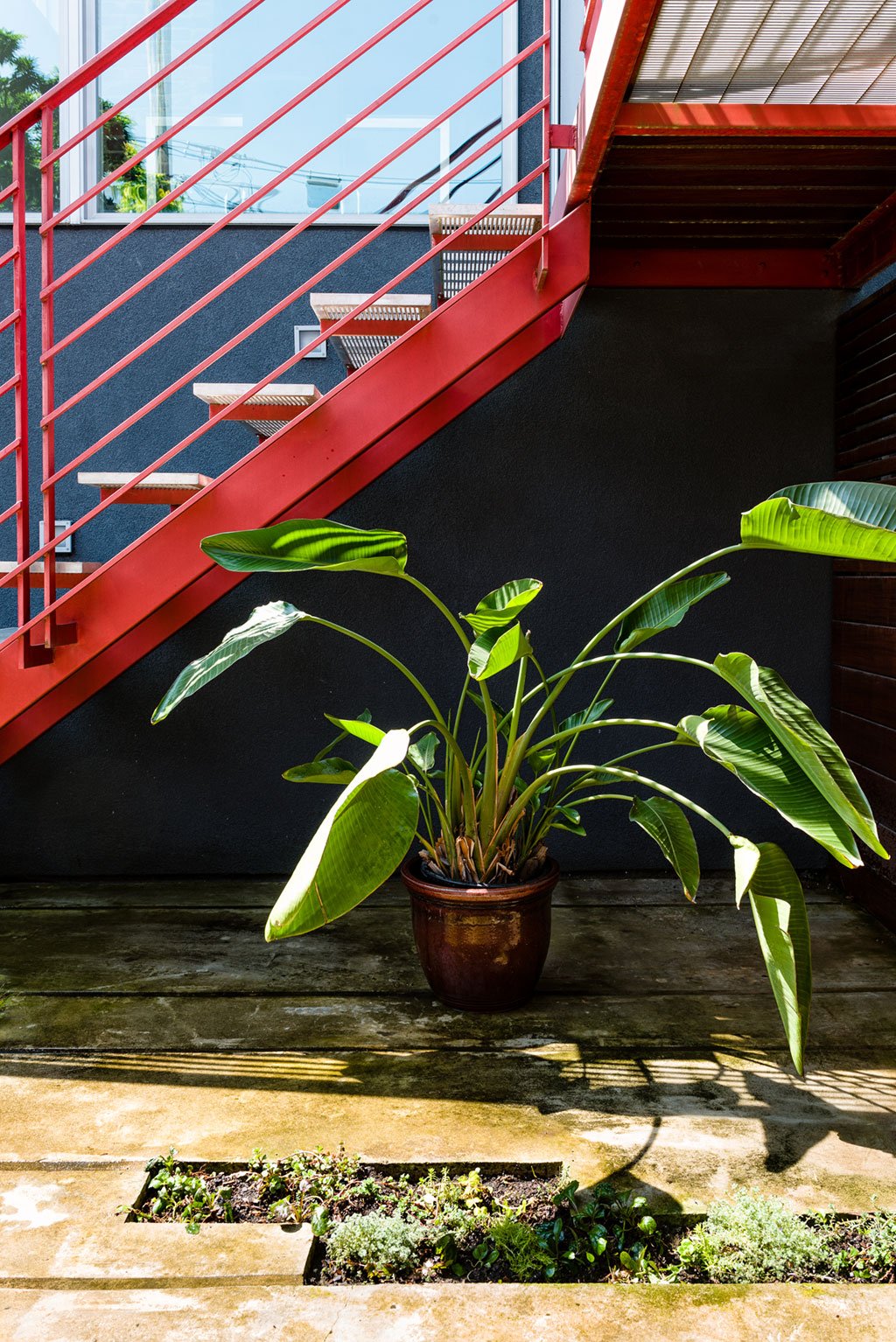 Down came the old deck; up went a walled version designed for privacy, and of course entertaining. The original deck required that guests "first walk down a flight of spiral steps, then back up another set," Marcia explains, but Kube reconfigured the space—a compact size typical of a rowhouse—adding a small balcony off the home office and a metal staircase down to the garage.
Rectangular areas were left for growing succulents and grasses, interspersed with the concrete. The glass panels lining the walls help avoid the "stockade feeling," as Marcia puts it, that can result from wrapping a deck in only wooden planks—plus they diffuse the strong sunlight and create a pleasant glow. Pre-dinner cocktails almost always take place on the deck: "People are just sucked right out there. We can't keep them inside."
This article appears in our July 2016 issue of Washingtonian.