This historic waterfront inn/restaurant is where James Michener stayed while researching his novel Chesapeake. The author declared the restaurant's crabcakes the best he'd ever had, but Michener might have enjoyed present-day chef Mark Salter's version even more.
314 N. Morris St., Oxford; 410-226-5111. Rooms from $145.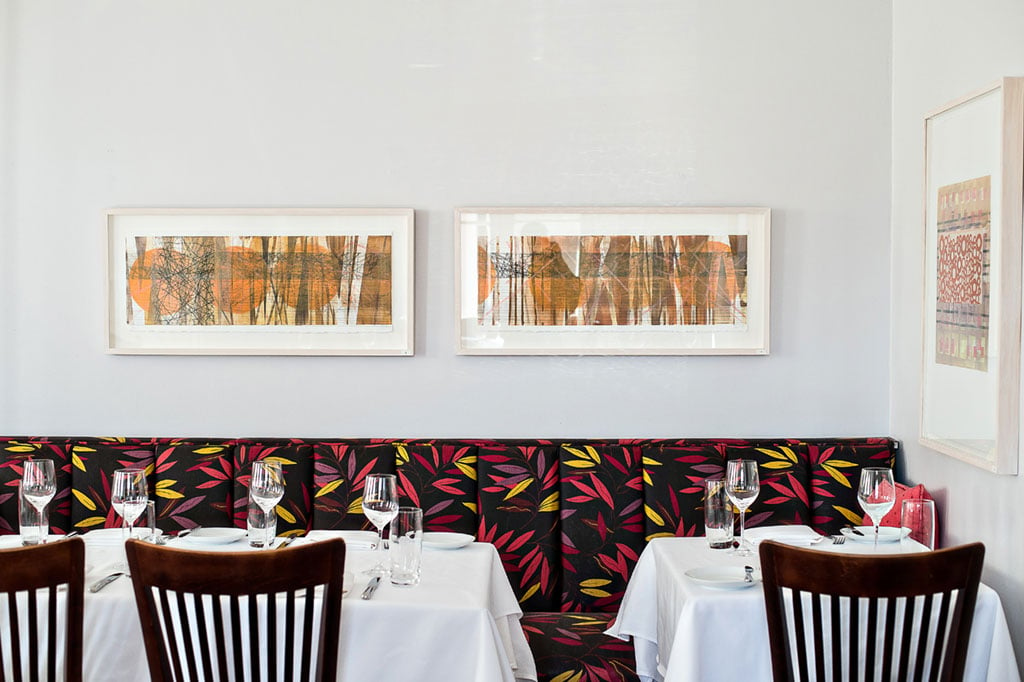 Jordan Lloyd gets accolades for his French-inspired Chesapeake cuisine. Bonus: Lloyd and his wife, Alice, recently opened a bakery/market across the street from their seven-room inn and restaurant.
28 S. Harrison St., Easton; 410-770-3300. From $234.
Pastry chef Steve Konopelski, a finalist on Food Network's 2015 Holiday Baking Championship, is part owner of this B&B. You can sample his breads and pastries at the inn's decadent buffet breakfasts or take one of his pastry-making classes.
119 Gay St., Denton; 443-448-4782. From $130.
Part of Maryland's first estate, the land was deeded in 1634 to Leonard Calvert, Maryland's first governor. The main manor house, on Calvert Creek, has two period-decorated rooms, but the sweet Magnolia Cottage gets its own private courtyard.
16040 Woodlawn Dr., Ridge; 301-872-0555. From $140.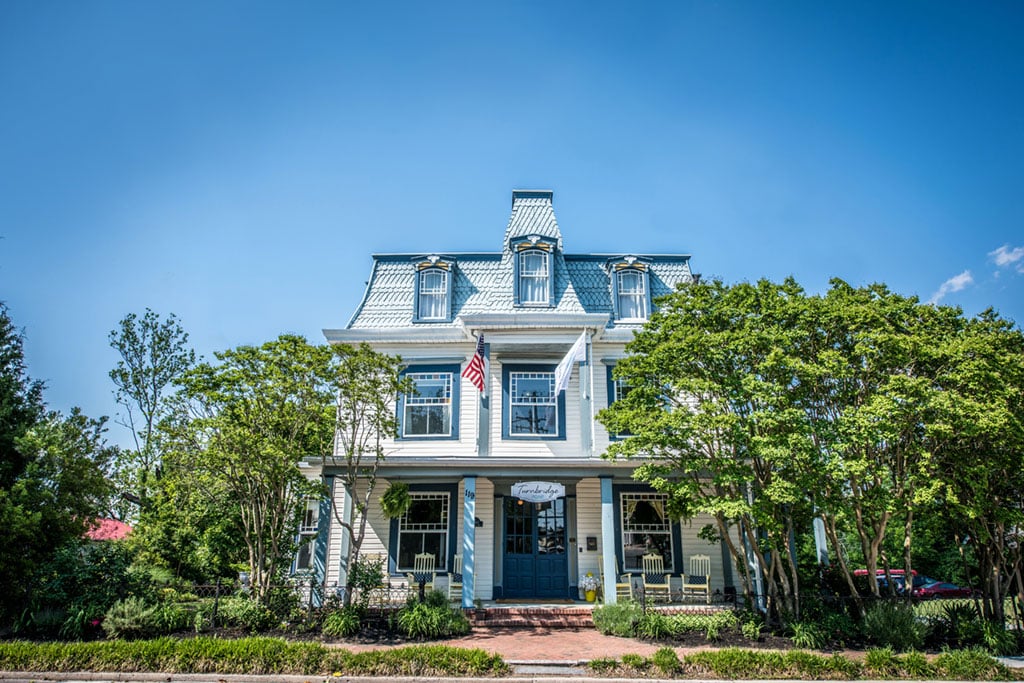 This 22-room boutique hotel offers contemporary rooms and lofts, some with kitchens and balconies overlooking the harbor. Bring your dog—some rooms are pet-friendly—for a walk by the sweet bayfront beach, two blocks away.
235 Mason Ave., Cape Charles, Va.; 757-695–3854. From $180.
This posh inn contains the well-regarded Peacock Restaurant as well as some of the more exotically decorated rooms on the shore. Choose from five suites done up in Asian, French, English, Victorian, or safari style.
202 E. Dover St., Easton; 866-450-7600. From $289.
The main house overlooks a 160-slip marina on peaceful Swan Creek. You can get out on the water in one of the inn's kayaks or paddleboards, or charter a boat from Gratitude Marina nearby.
20786 Rock Hall Ave., Rock Hall; 410-639-2194. From $180.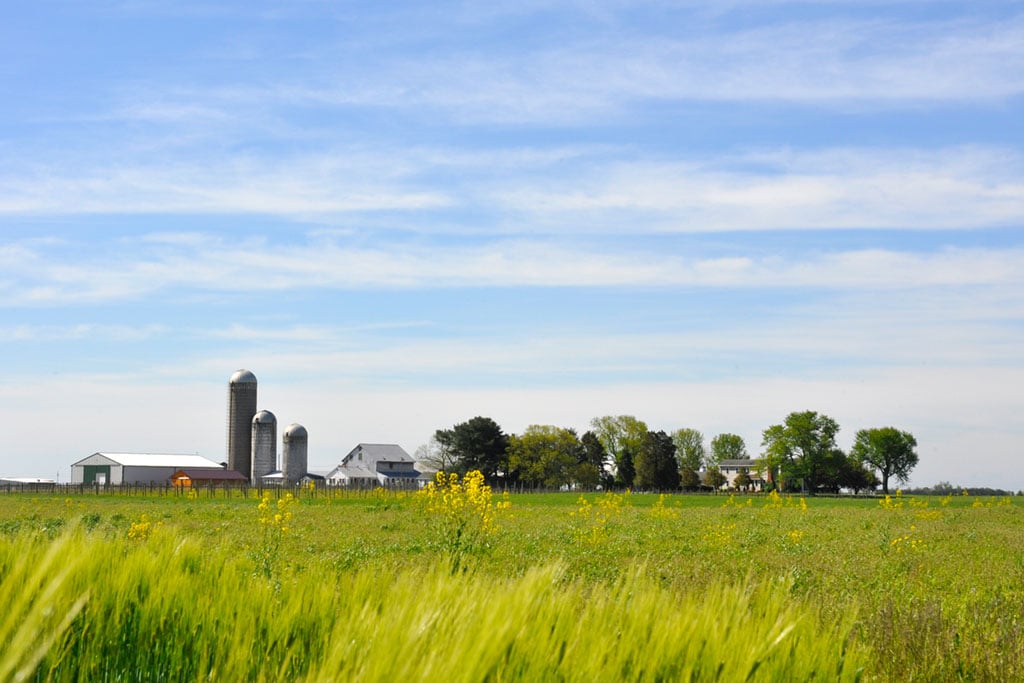 Crow Farm started with Angus beef and expanded into grapes in 2010. Guests get old-fashioned rooms, but also a pool, farmhouse breakfasts, and a short walk back to their rooms after visiting the winery. A dozen varieties of wine are available for purchase—as are packages of grass-fed beef.
12441 Vansants Corner Rd., Kennedyville; 302-304-0551. From $155.
Among the cottages, you can find the proper amorous accoutrements—two-person hammocks, porch swings, a wood-burning fireplace, and outdoor Japanese-style soaking tubs.
25227 Chestertown Rd., Chestertown; 410-778-1860. Cottages from $215; rooms from $175.
Whimsy reigns at this Northern Neck inn, a former schoolhouse where guests are invited to drink at a bar called Detention and eat at the Dining Hall restaurant. Don't miss the secluded garden bath, with its outdoor shower and antique claw-foot tub—perhaps the bay's most inviting place to bathe.
65 Tavern Rd., Irvington, Va.; 804-438-6053. From $200.
This article appears in our July 2016 issue of Washingtonian.