When you scan the view from Melinda Bieber and Norman Pozez's three-story roof deck in Kalorama, the appeal is immediate. Off to the far left, a hint of the Statue of Freedom atop the US Capitol. Farther along, you can't miss the Washington Monument on the horizon. To the right, the swoops of the Air Force Memorial. "You can see why our house is popular at the Fourth of July," says Bieber, who has lived in the Kalorama townhouse for 28 years with her husband and three sons.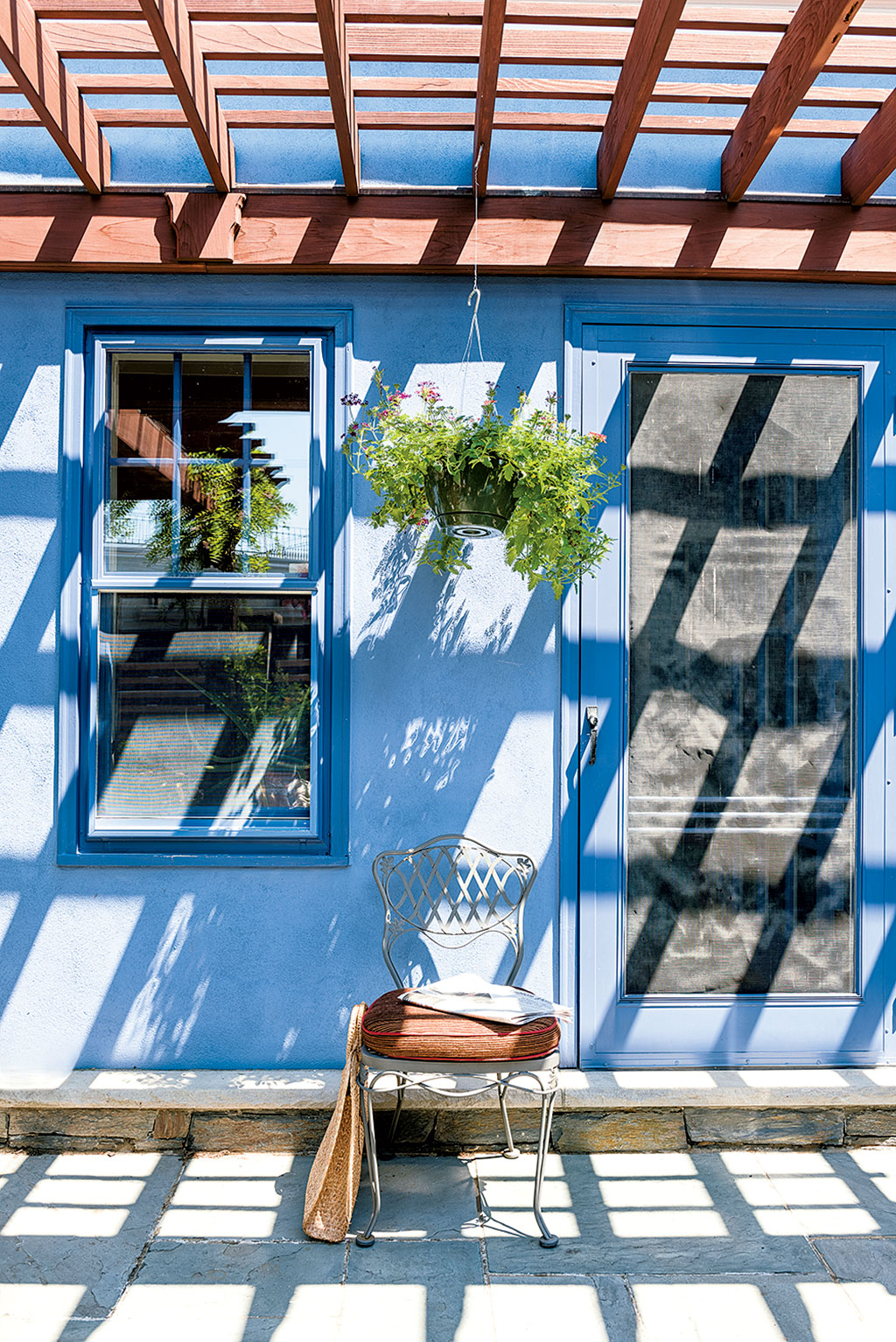 Roof decks are sprinkled liberally throughout the neighborhood, whose views benefit from a height advantage over downtown DC. But few within sight of the family's rooftop—designed and constructed by TLG Design and the Landscape Group in Takoma Park—make such clever use of the space. A pergola tops its highest point, with a conversation area underneath and curtains to shield guests from the sun. Tucked below a redbud tree and a wisteria-covered archway, the second-story terrace shades the family for morning coffee and evening barbecues.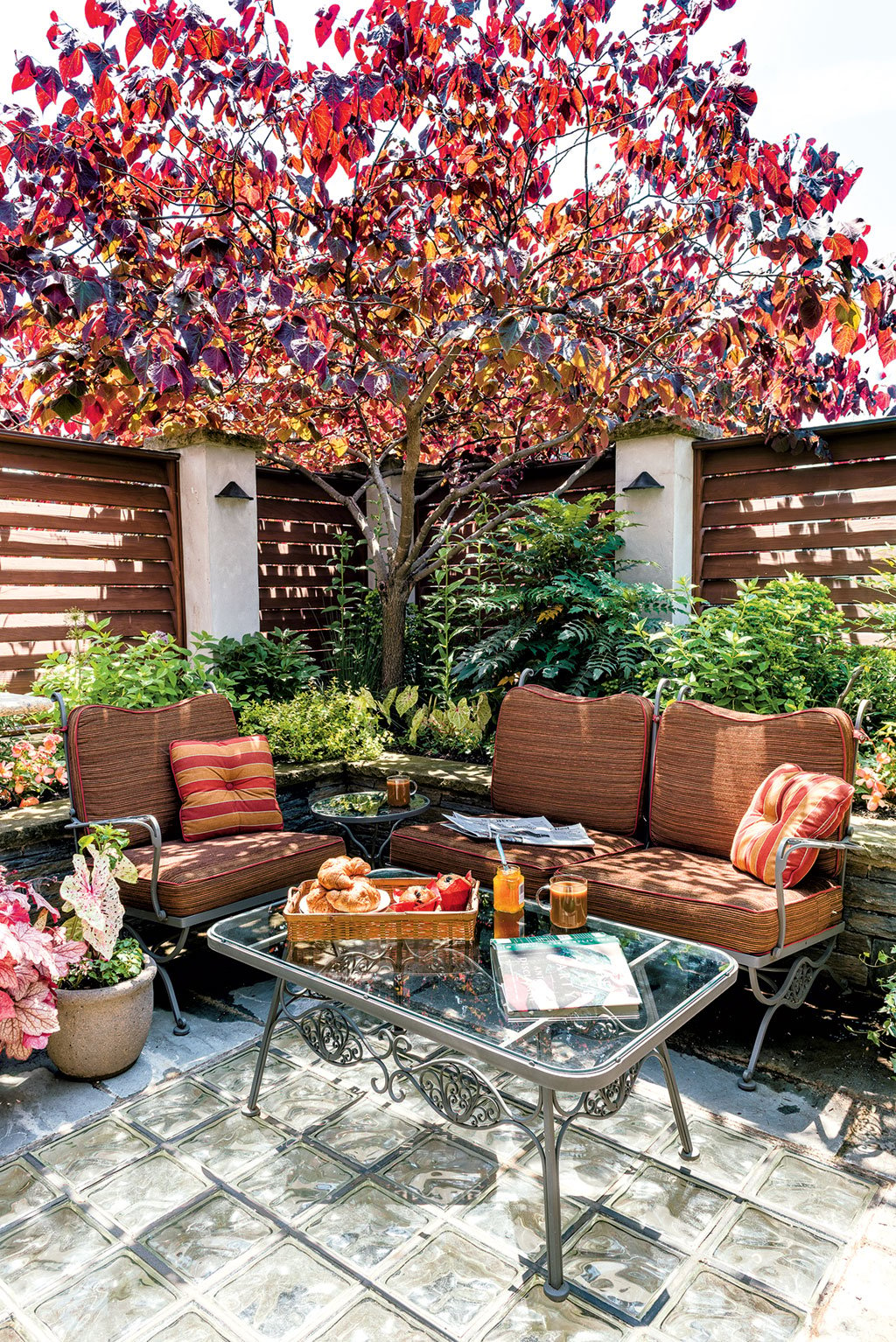 The expansive dining area once hosted a friend's post-wedding cocktails and snacks—Fourth of July isn't the only time it's lucky to know Bieber and Pozez.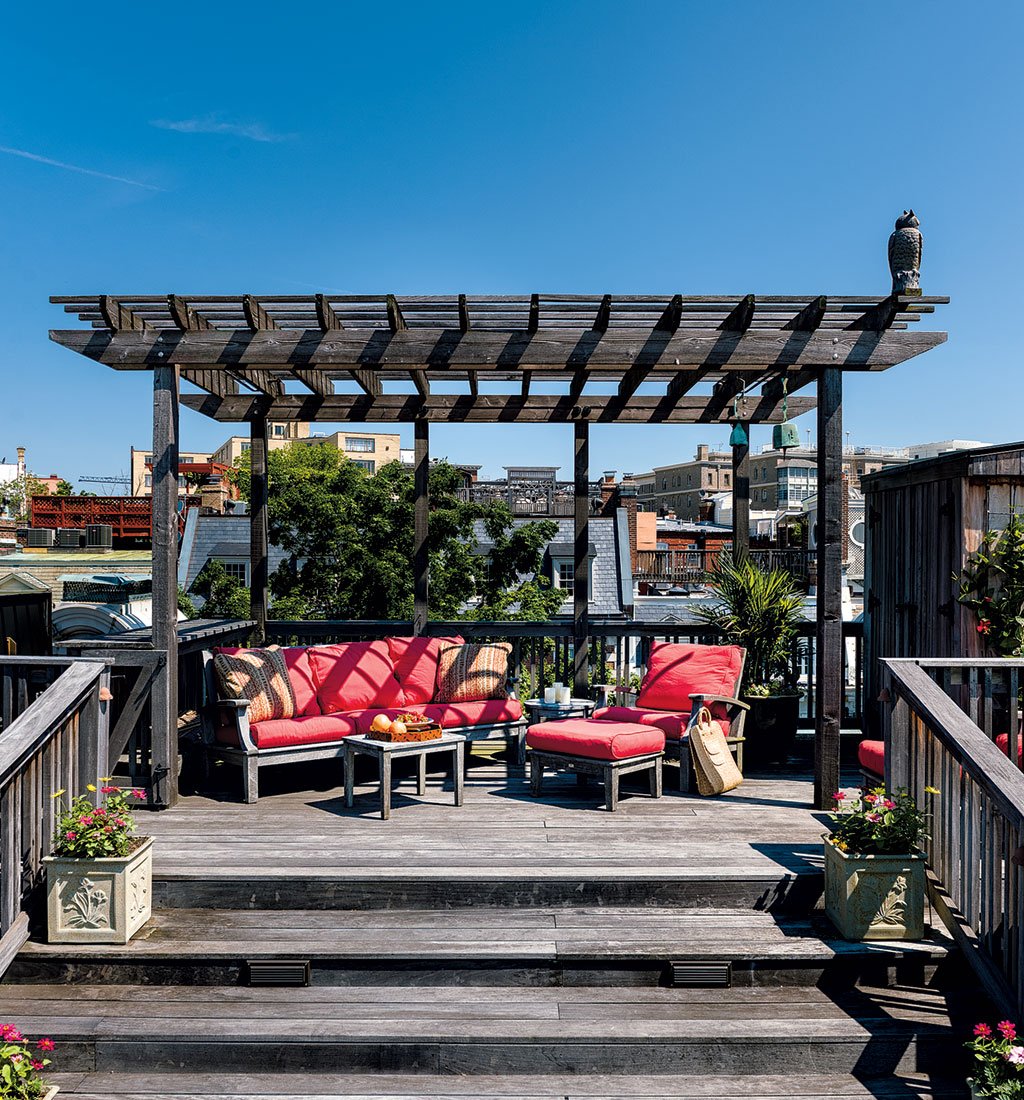 This article appears in our July 2016 issue of Washingtonian.