Is Washington a land of hopelessly conservative home design? The conventional critique says yes. But the annual award winners from the local chapter of the American Institute of Architects hint at an architectural Washington whose creativity and diversity have grown along with the area's population and economy. For 35 years, Washingtonian has joined the AIA in sponsoring the awards, which are judged by architects from all over the US. To ensure that the process is unbiased, none of the jurors are local and submissions are kept anonymous. Among 95 entries, these 11 earned top marks. Though they vary in style and scope, they're united in what they prove: Washington is home to true innovators.
Contractor: Housecraft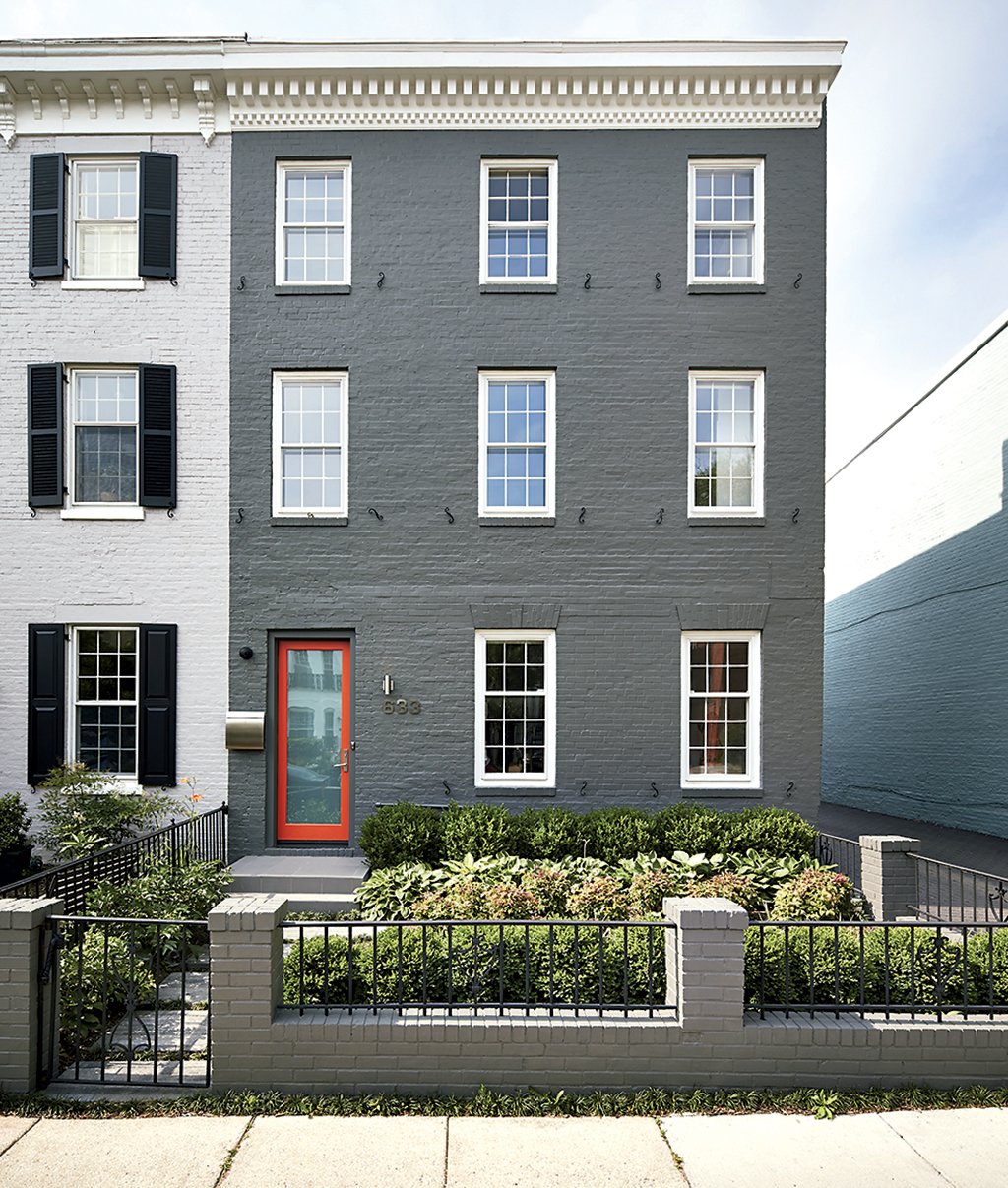 Typical newlyweds might feel lucky to move into a modest apartment, but the seventysomethings who hired Bloomberg to reimagine this nearly 200-year-old rowhouse on Capitol Hillbegan married life in what the architect says is "their dream home." Bloomberg gutted the building, exposed walls of original brick, and opened up the back.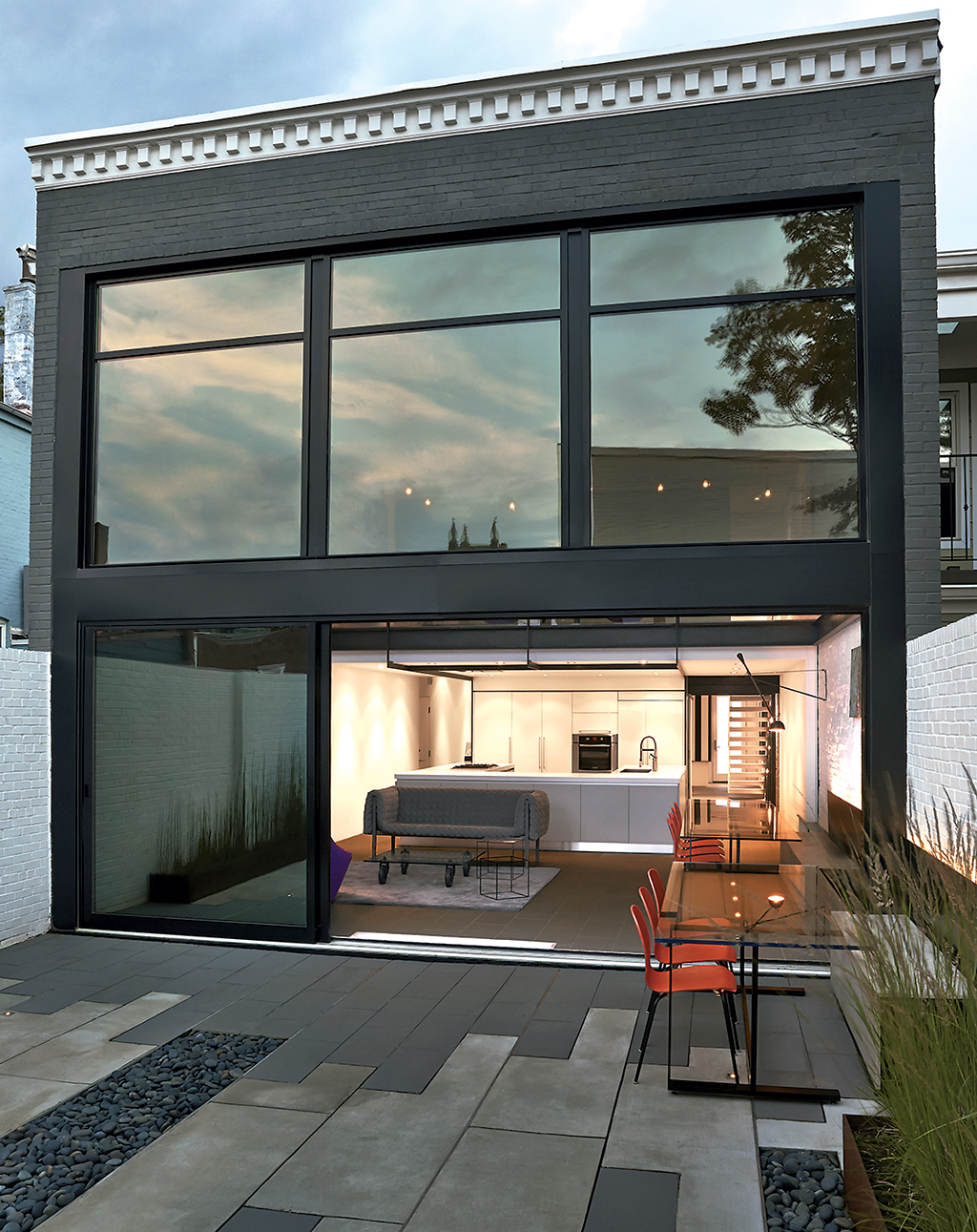 ---
Project architect:* Sarah Mailhot
Contractor: Commonwealth Building and Design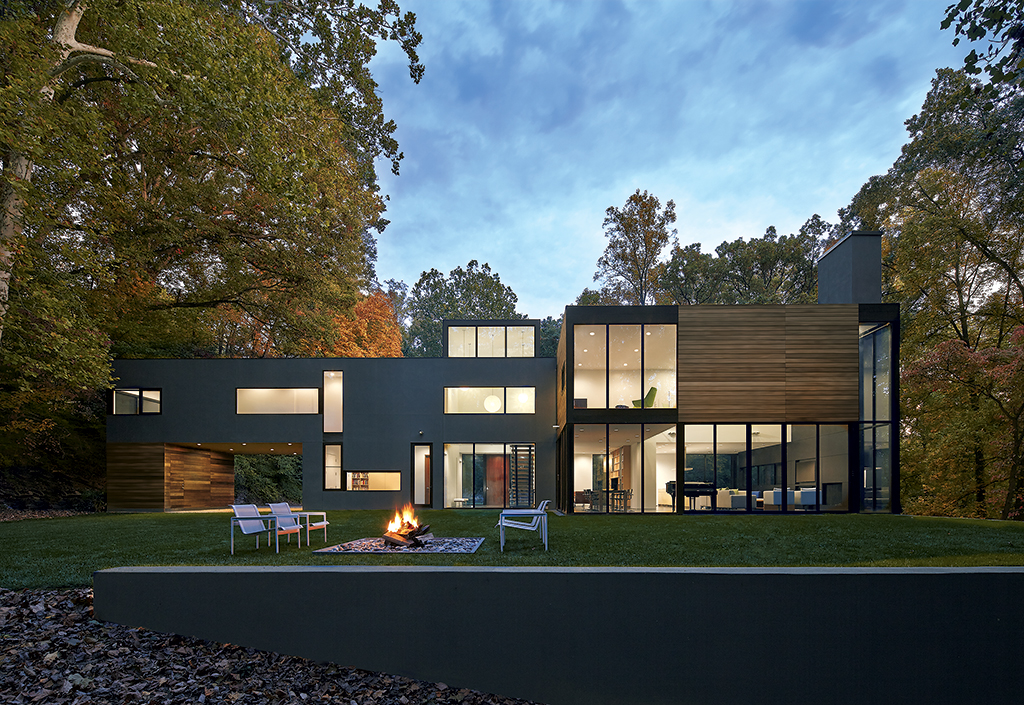 The wide, linear plan of this new-build in Glen Echo reflects the family who live inside: one wing for the parents, the other for their three daughters. Cambria wood siding was chosen for its durability and insect-repelling properties. The stained concrete floor conserves energy, absorbing heat during the day and letting it off at night. As with many of Gurney's houses, the architect's wife, Therese Baron Gurney, handled the interior design.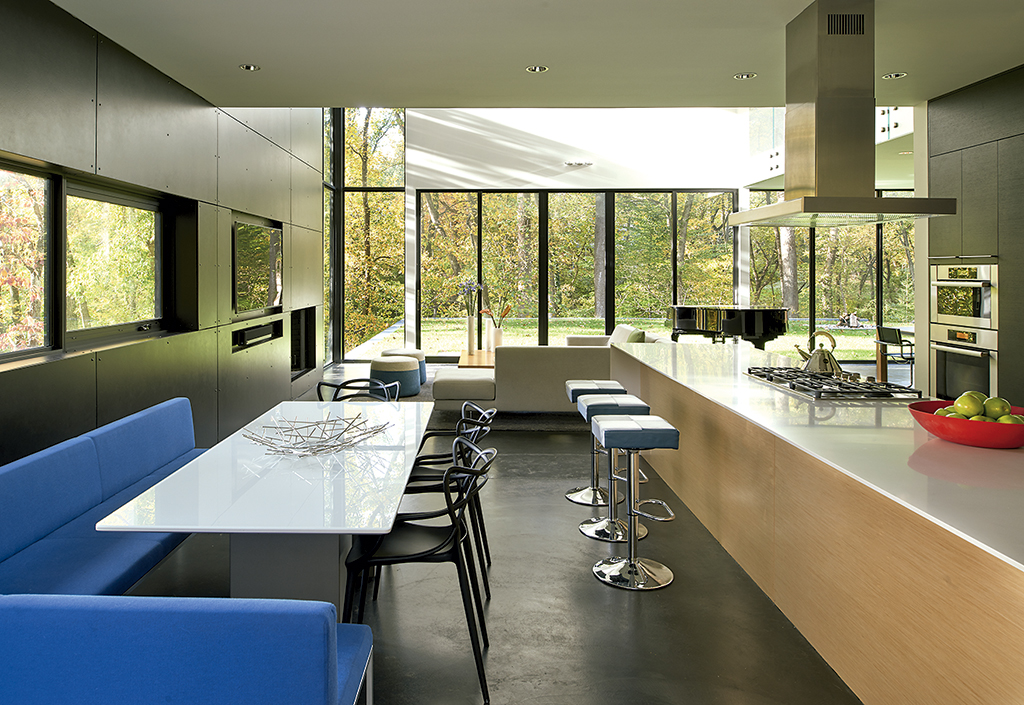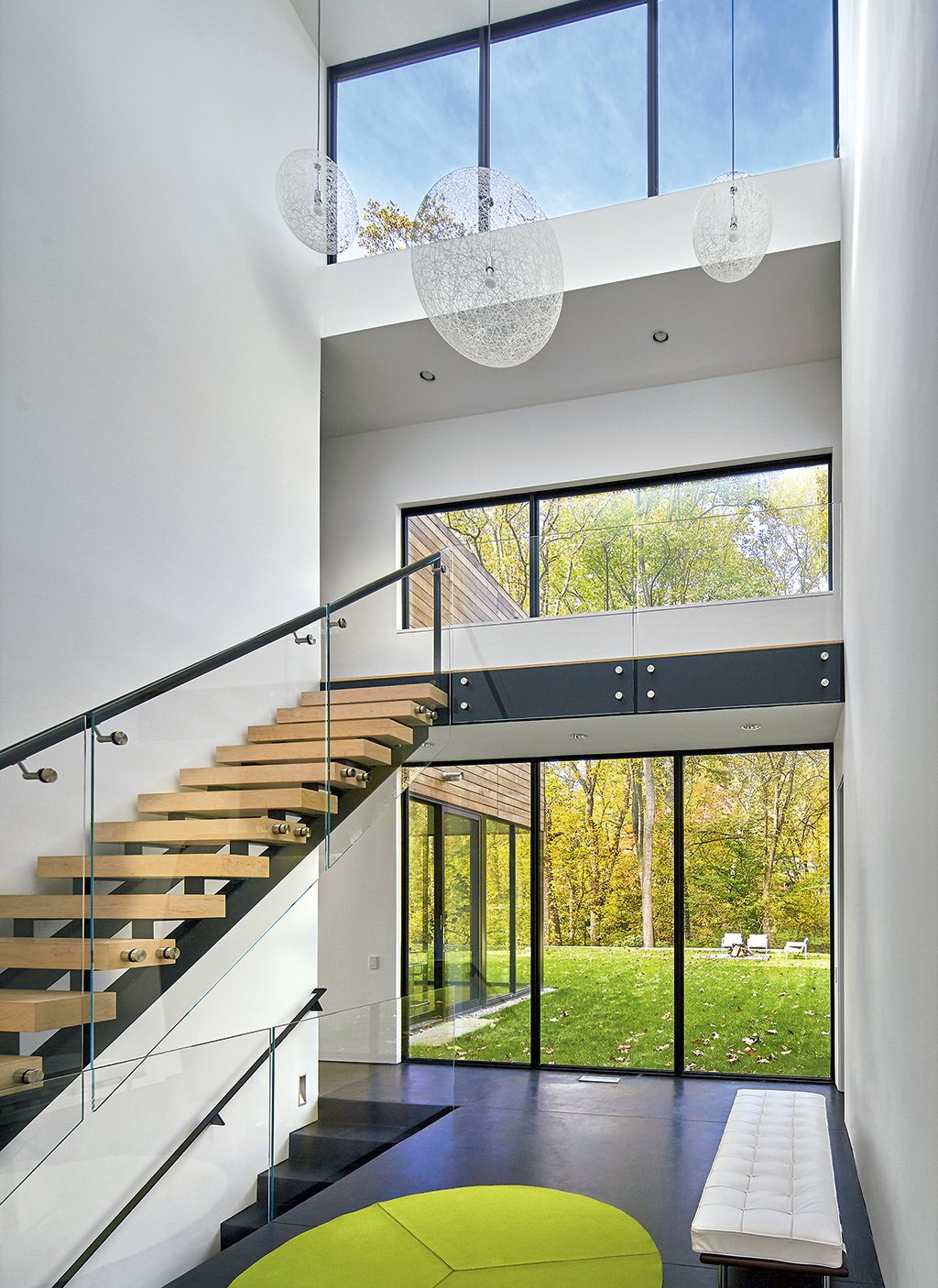 ---
Elizabeth Emerson and Mark Lawrence, EL Studio
Contractor: Mark Lawrence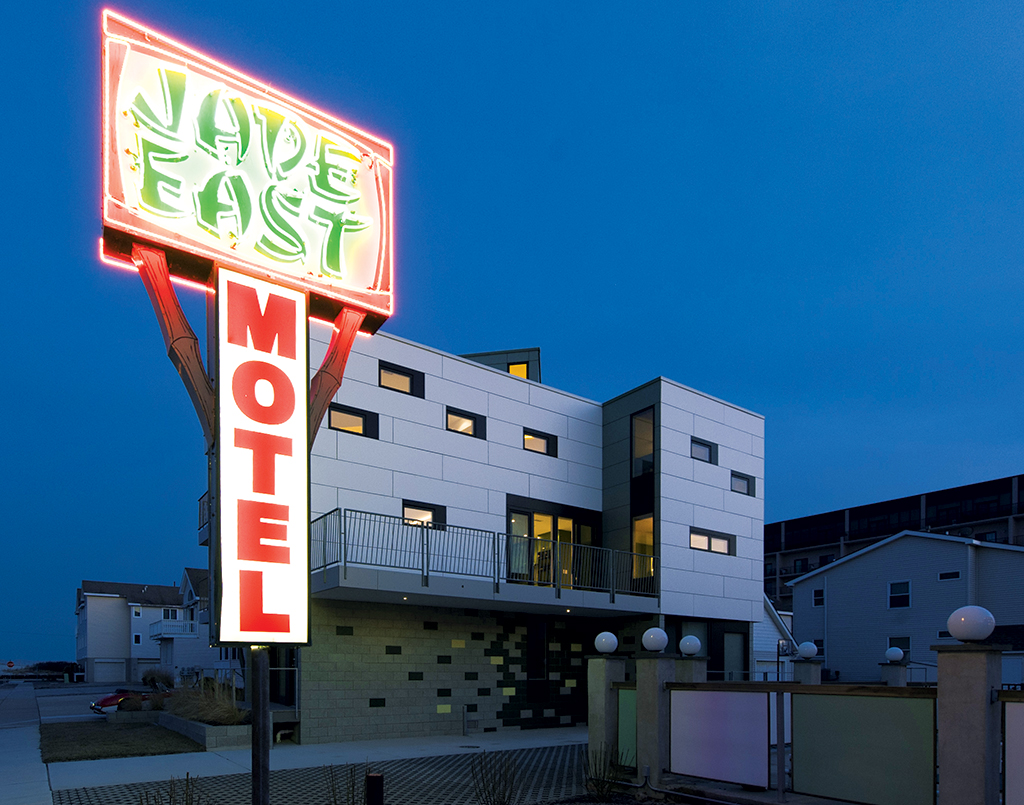 Lawrence, the Washington half of the DC/New York architecture duo EL Studio, spent his boyhood summers at the Jade East Motel in North Wildwood, New Jersey, which his parents—retired Prince George's County public-school teachers—bought in the 1970s. He and Emerson designed this house neighboring the motel as a hub for Lawrence's family: It's where his parents are living out their retirement and where he and his wife and daughter spend weekends.
The jade-green kitchen is an homage to the motel's name, and the bright-yellow skylights are a nod to the area's abundant neon signs.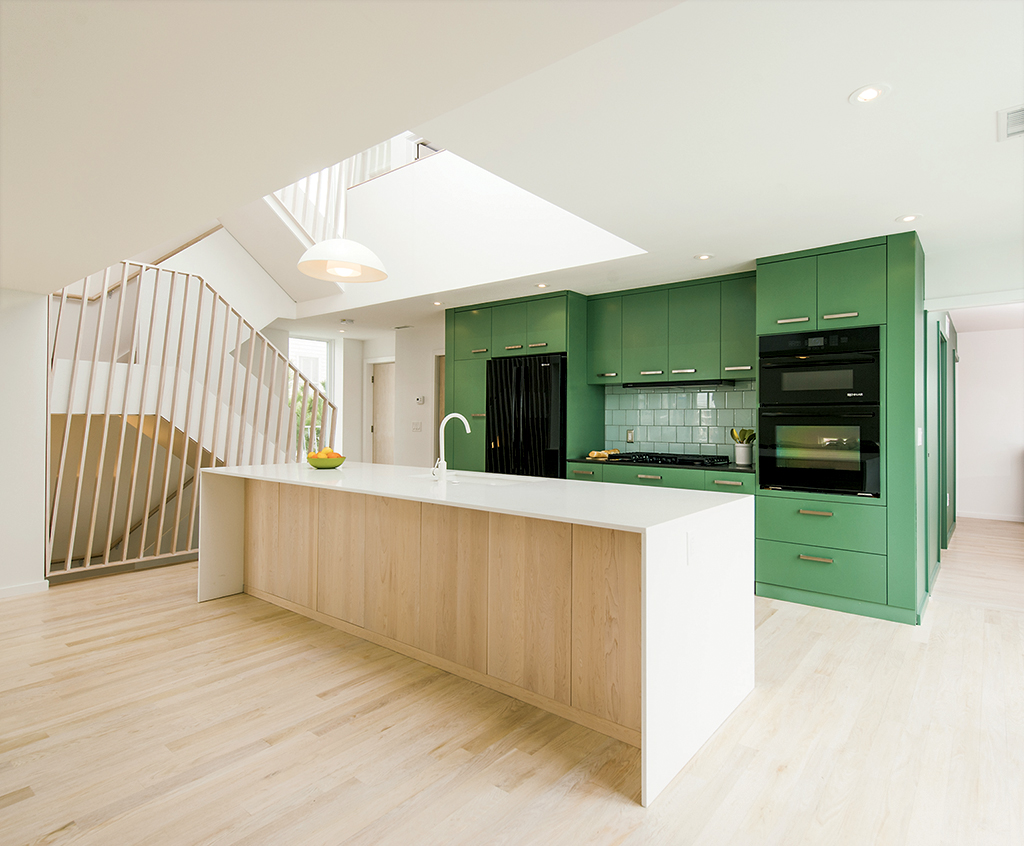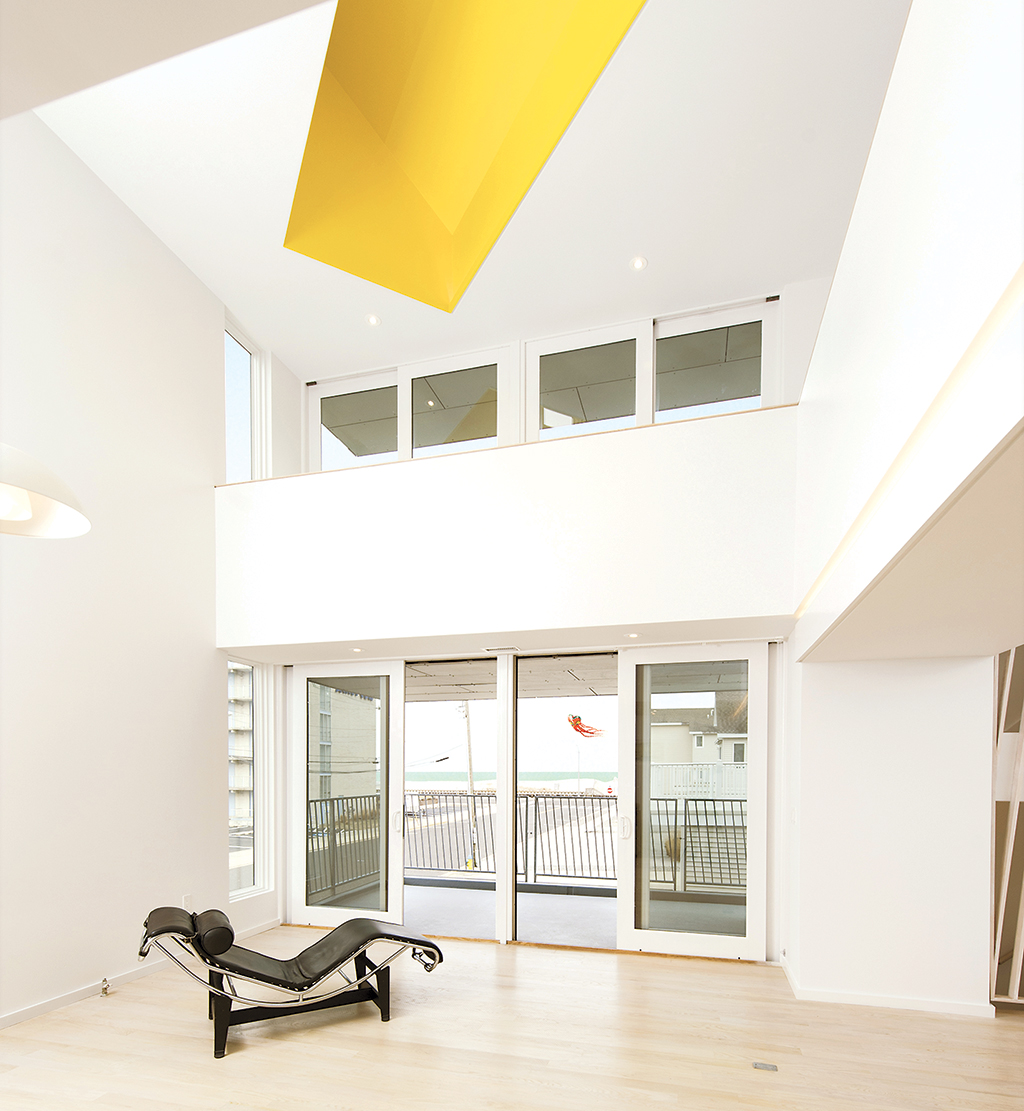 ---
Project architects: Frank Curtis and Patrick McGowan
Contractor: PureForm Builders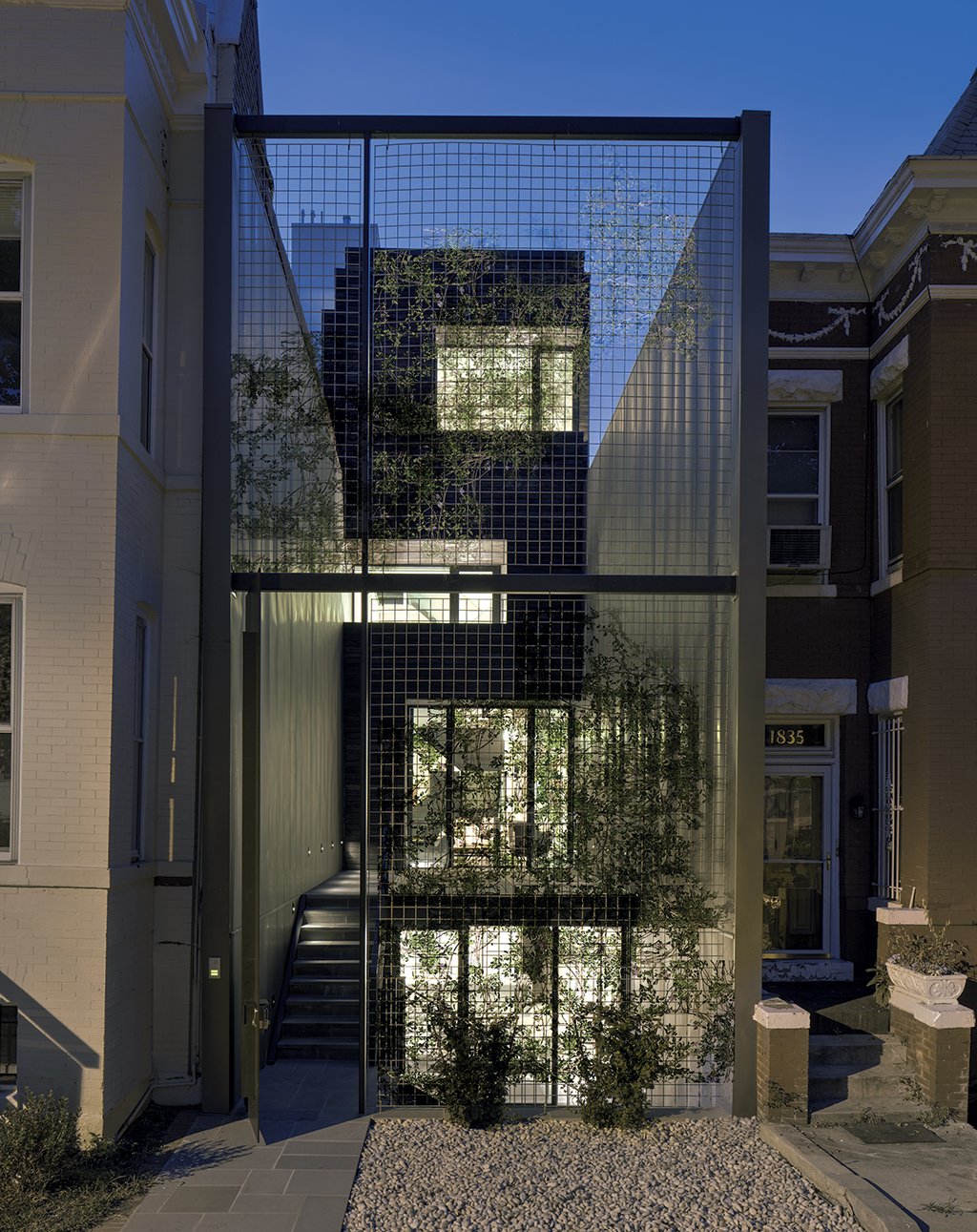 Jameson says old DC rowhouses have two major flaws: They're often built all the way up to the sidewalk, and they lack natural light. So when he got a chance to build one from scratch on a rare empty lot between houses in Adams Morgan, he set out to fix both issues.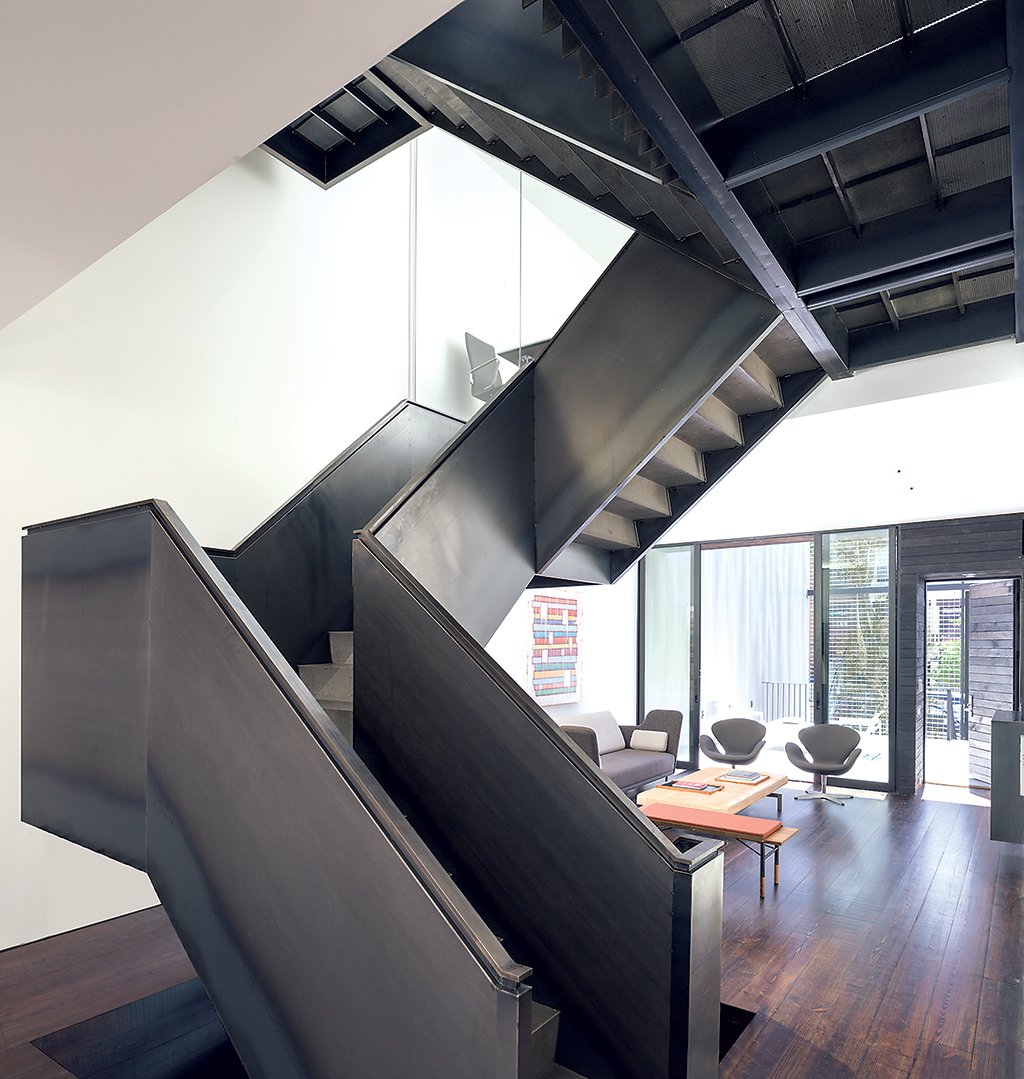 Jameson fronted his design with "a living wall"—a metal screen covered in vines set back from the sidewalk, allowing for a private courtyard between the street and the house's actual front wall. To remedy the second problem, he installed large windows and skylights, but he didn't stop there: The ribbon-like stairs are made of light-reflecting steel and perforated treads that let light through.
---
Project architect: Colleen Healey
Contractor: Added Dimensions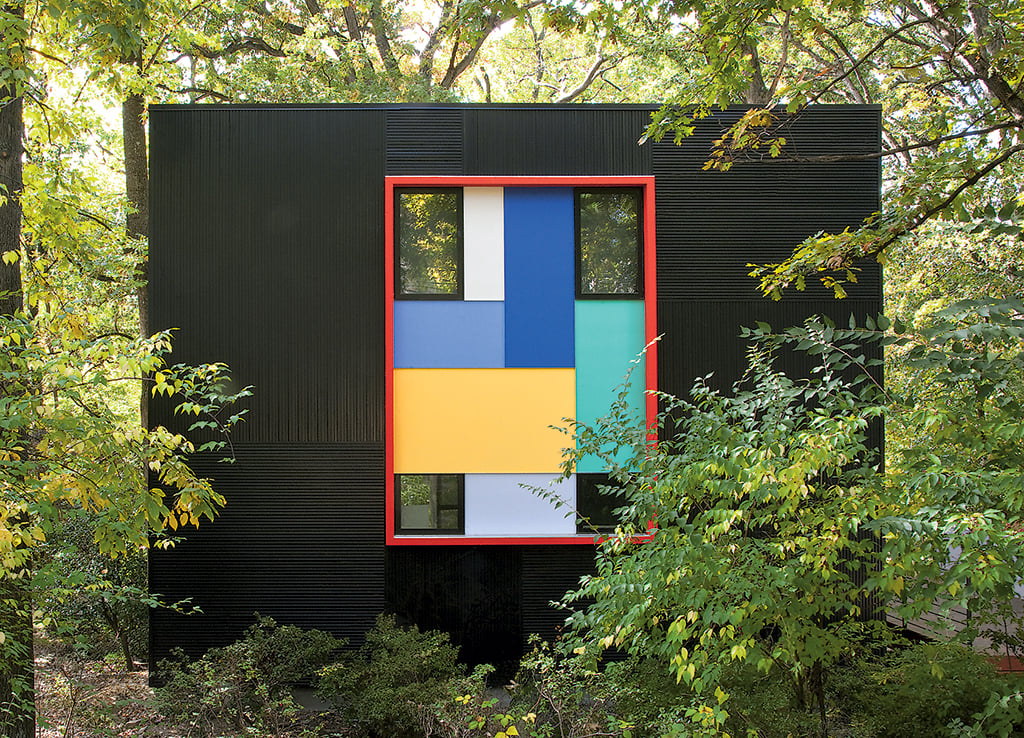 What began as a squat, midcentury box grew into a three-story, modern box with colors inspired by a Richard Diebenkorn painting. Its owner co-owns Added Dimensions, one of McInturff's go-to contractors, which the architect says made the project especially fun: "If something wasn't an unreasonable cost or just silly, he would say, 'Let's do it.'"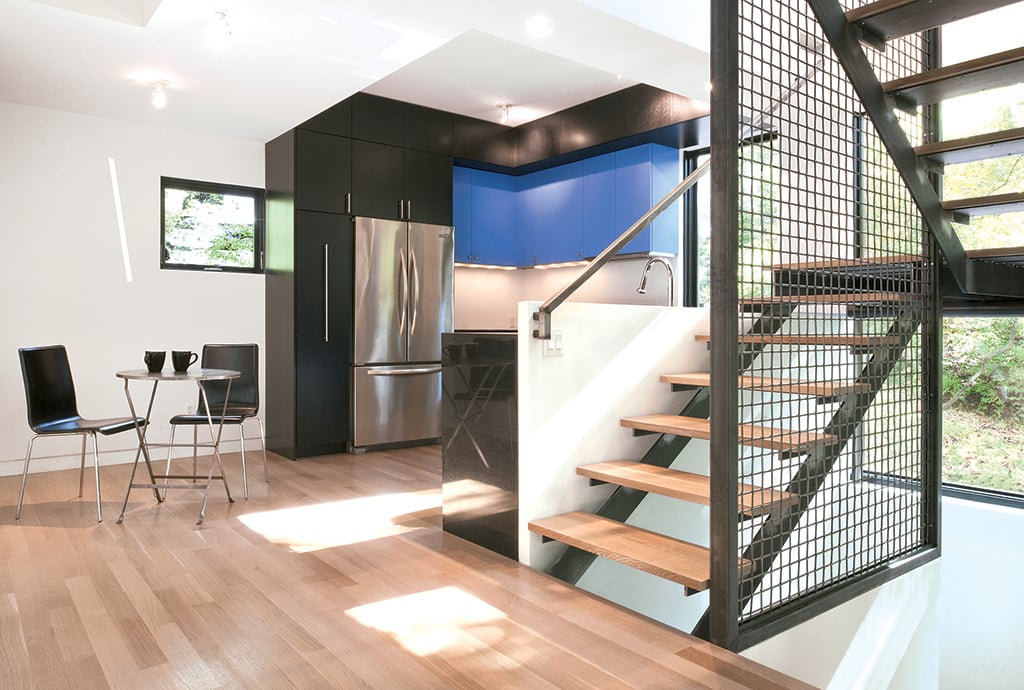 ---
Project architect: Tim Abrams
Contractor: Glass Construction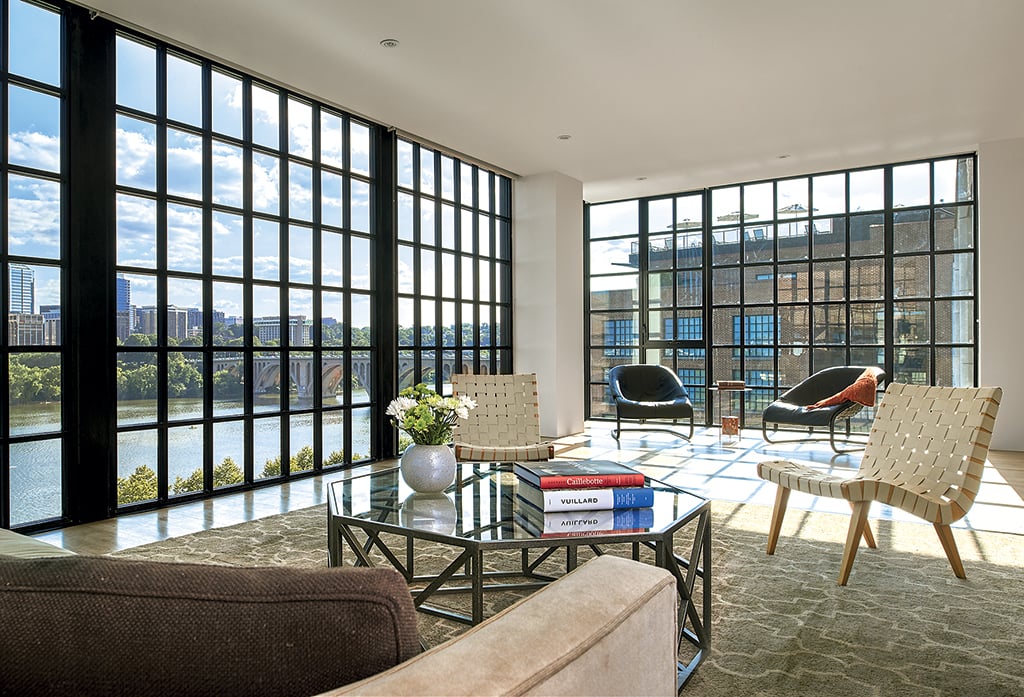 Williams originally designed the interior of this 4,000-square-foot Georgetown condo for a family who needed five bedrooms. The layout suited the clients but didn't allow for the best water views. When the new owners—a young couple who wanted only three bedrooms—asked Williams to reconfigure the space, he says, "To get a second bite at the apple was really very fulfilling."
The architect relocated the kitchen, so upon entering, visitors immediately see the Potomac River. He also created a larger living room that takes full advantage of the condo's walls of windows: "Our main task was really editing and moving things out of the way."
---
Project architect: Colleen Healey
Contractor: Added Dimensions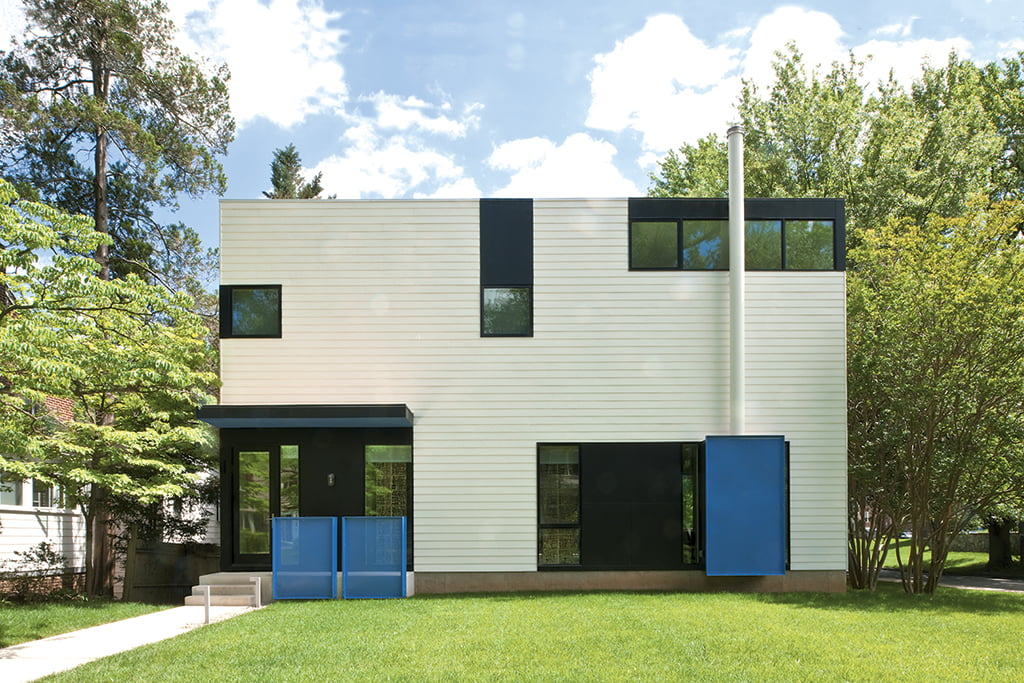 One half of the couple who live in this new house in Bethesda is a mixed-media artist—a fact that informed nearly the whole design. Rather than quarantine her workspace, McInturff made it the central focus—the staircase includes openings covered with grating that look onto the studio; the kitchen has a window into the area. "The studio's almost inescapable," says McInturff.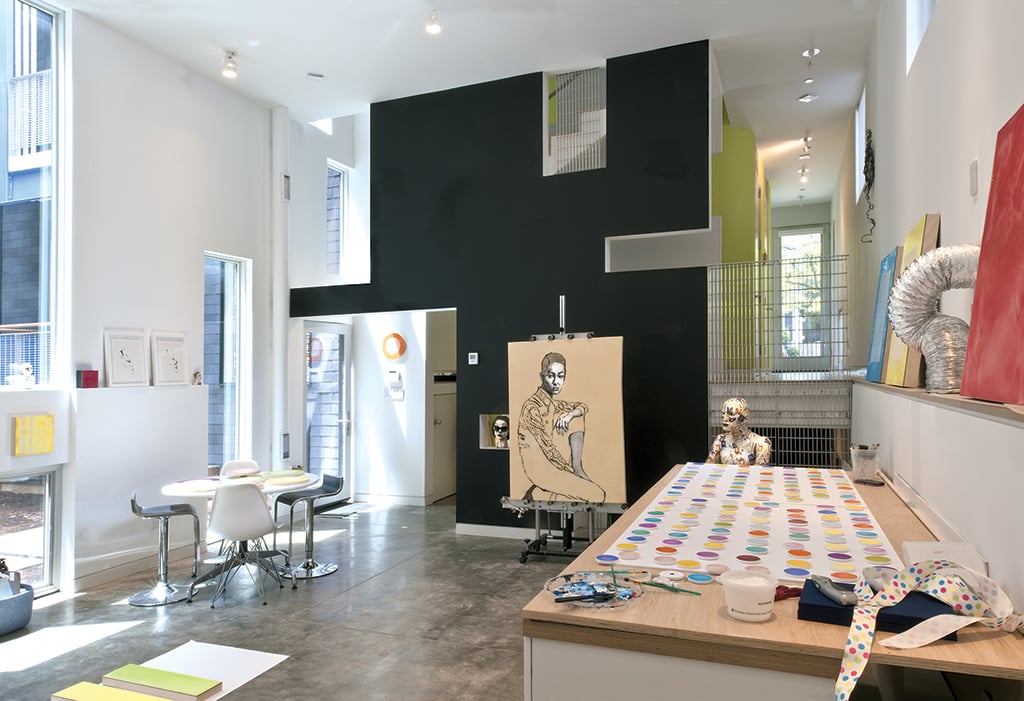 ---
Project architect: Joshua Mohr
Contractor: Potomac Valley Builders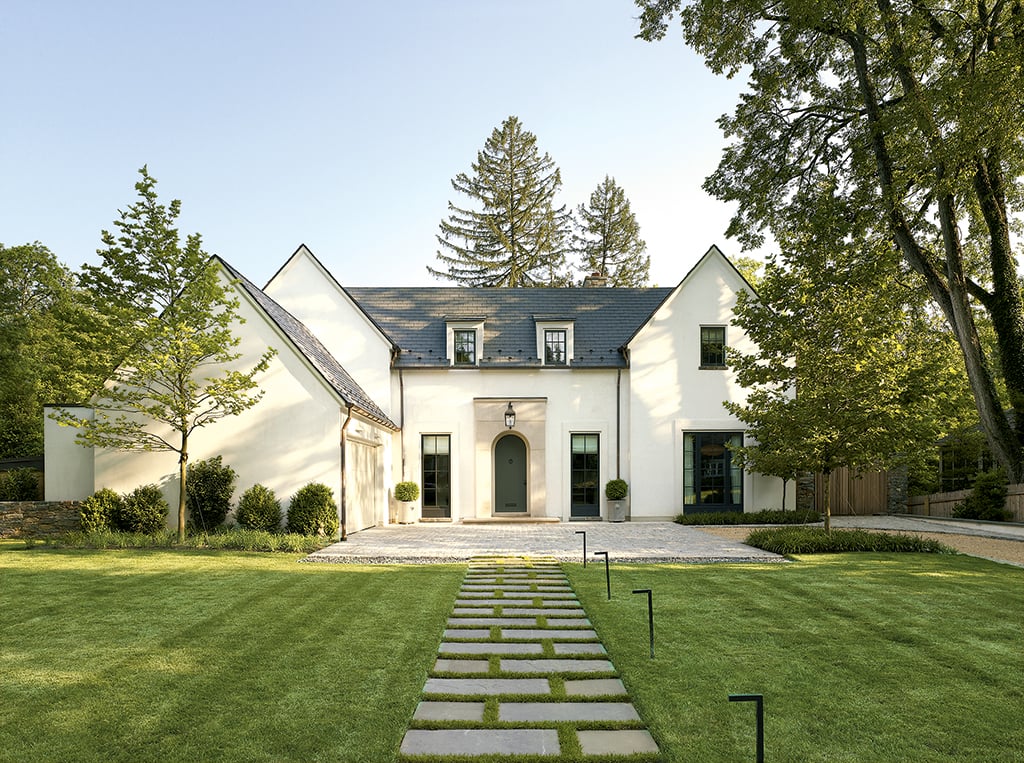 When interior designer Linda Mann asked Decker to design her house in Bethesda's Edgemoor, she showed the architect both contemporary and traditional images. The result is a clear mix of both—a classic structure with modern restraint: no fussy finishes but plenty of light plus subtle details, such as a closet door hidden in the entryway arch.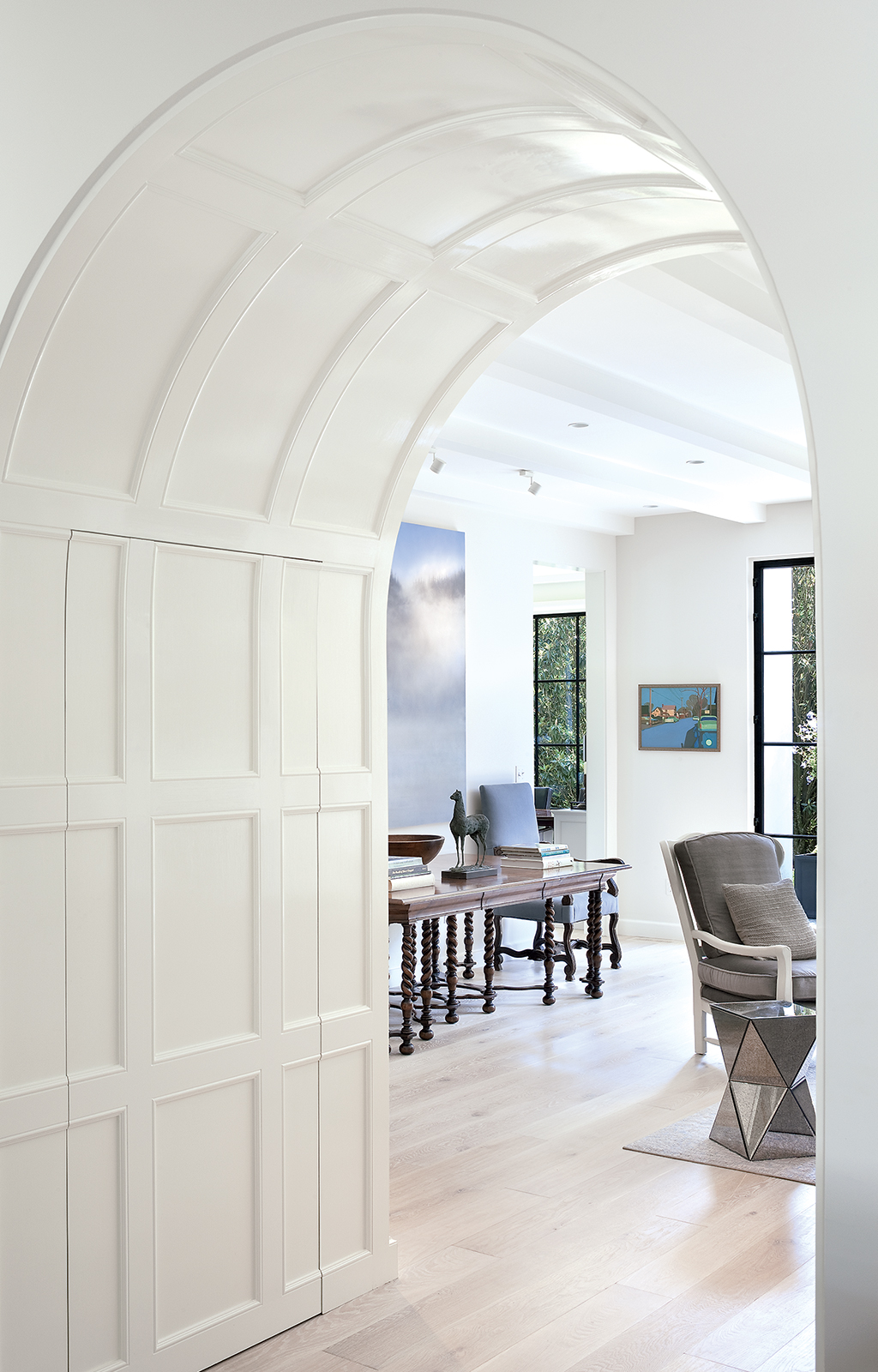 ---
Project architect: Colleen Healey
Contractor: Alliance Builders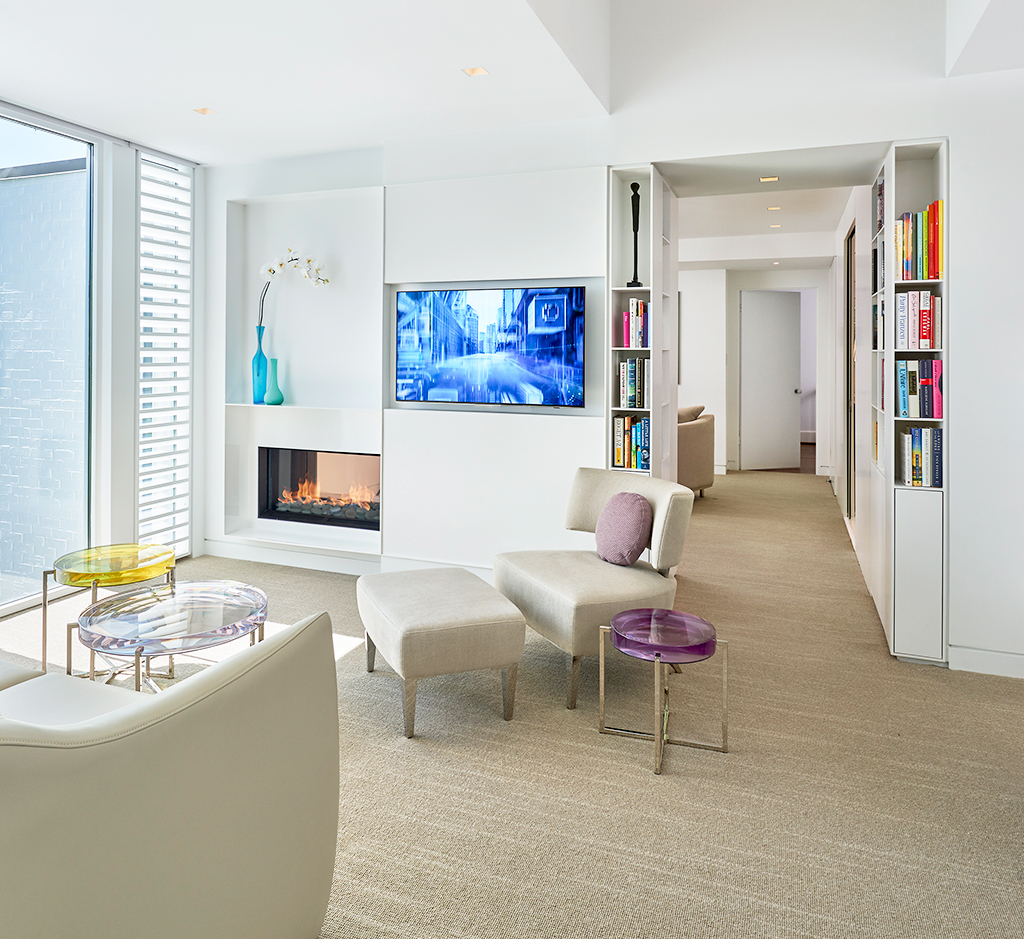 The owners of this house in the Kenwood neighborhood of Bethesda loved that it had been renovated in the '70s by Hugh Newell Jacobsen, one of Washington's—and the nation's—most ac-claimed modern architects. But the master bedroom and bathroom hadn't been a primary part of Jacobsen's design. So they brought in McInturff to create a small addition, with a new master suite above a lower-level porch. The old bedroom became a sitting area.
"It wasn't my agenda to go in and impose my own stamp," McInturff says. "They were asking for a very calm environment, just something that was very serene."
---
Project architects: Sarah Carrier Stough, Emily Childs, and Brian Forehand
Contractor: TimberBuilt Construction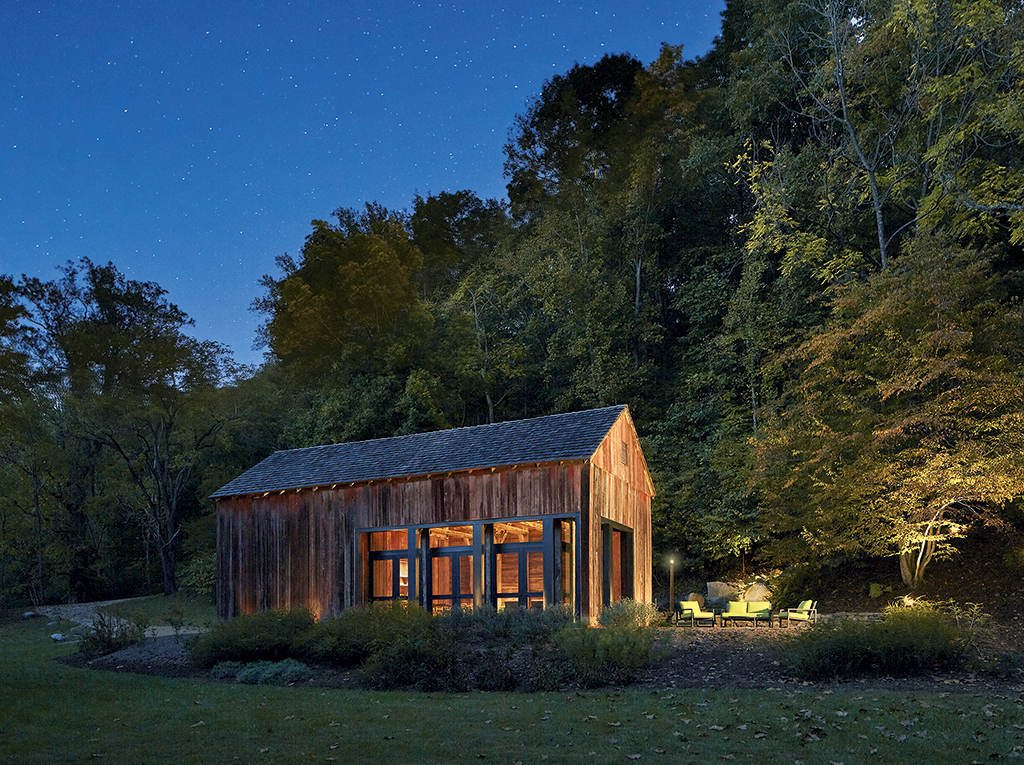 It's not all that hard to imagine that this pool house in Virginia's Blue Ridge Mountains was once a corn crib—a building used for storing and drying grain—in 19th-century rural Pennsylvania. For Haresign, accentuating its history and rusticity while updating it to meet the client's current needs was the whole point of repurposing the salvaged structure.
The architect—who also designed the main house on the 250-acre property—added 160 square feet to the original crib, clad it in reclaimed wood, and divided it into a utility/storage area and a lounge space with modern furniture and finishes.
---
Project architect: John Riordan
Contractors: Peterson & Collins; Commonwealth Building and Design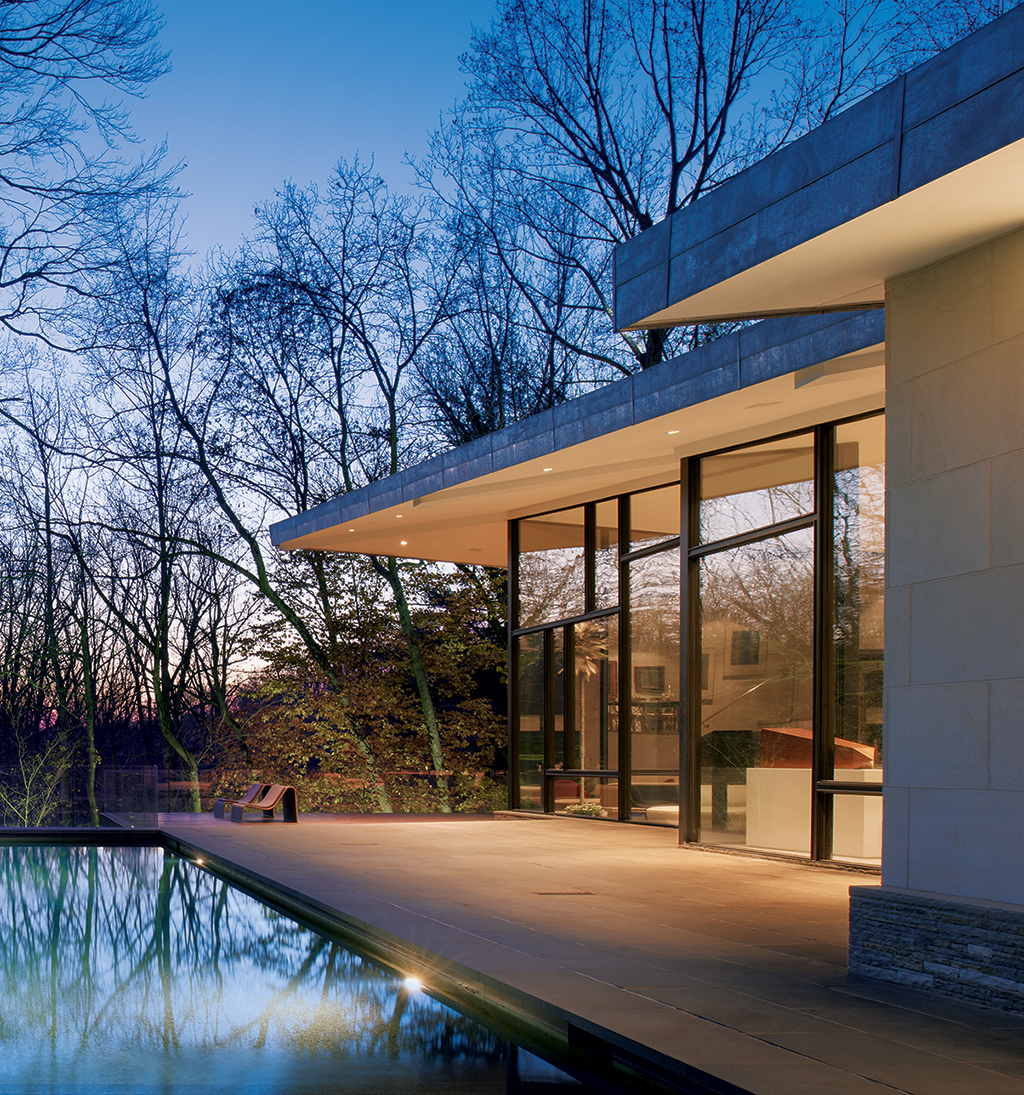 The owners of a 1965 house in McLean at first hired Gurney just to add a library. The problem? "With the quality of light and space in the addition, they were like, 'It really makes the existing house look bad,' " says the architect. Three years and almost 17,000 square feet later, Gurney has updated or added onto nearly every part of the home, including a guesthouse, a garage, seven bedrooms, eight bathrooms, and more.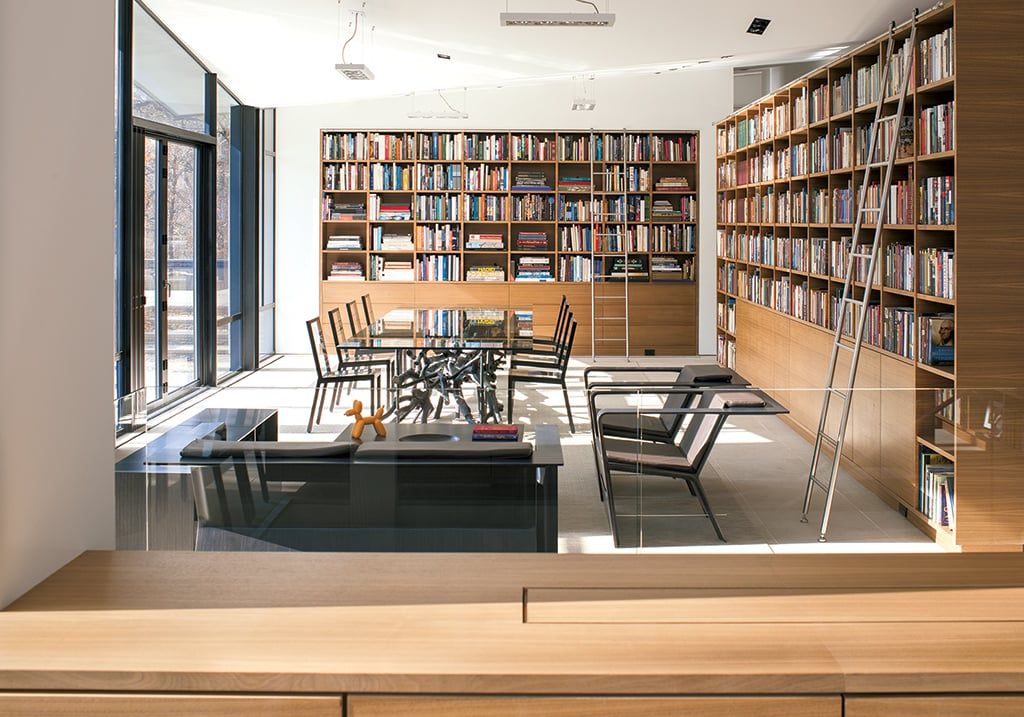 * Project architects often manage much of the day-to-day work for clients, such as construction complications, budgeting, and scheduling.
This article appears in our August 2016 issue of Washingtonian.